Are you looking for the best things to do at Cedar Point?
Cedar Point is the roller coast of the country. It has easily earned that reputation, being the catalyst for the famous coaster wars of the early 2000s.
3.3 million coaster and theme park enthusiasts flock to the park every year! And it seems with its new boardwalk addition that there won't be an end in sight.
But entertain me for a moment.
What if you did something at Cedar Point during your visit besides roller coasters?
But then you may ask, "Well, what is there to do?" That's what we will find out!
Today, I'll be sharing the 10 best things to do at Cedar Point theme park besides their famous coasters.
THIS POST MAY CONTAIN AFFILIATE LINKS. PLEASE READ MY DISCLOSURE FOR MORE INFO. Which means if you click on certain links, I may receive a small commission at no additional charge to you.
1. A Ride Through History Tour
Starting off with something for Cedar Point lovers, we have the ride through history tour.
Technically a part of something else on the list, but this one stands out in a few ways amongst the other pedicab tours available.
Riders will take an hour and a half, fully guided audio narrated pedicab ride inside the park before it opens to the public. Plus, outside the park as well!
Why We Love This as Best Things to Do at Cedar Point
You'll see historical landmarks throughout the peninsula, as well as historic photos of the park and resort as a whole.
Along with the enlightening tour, you get Starbucks coffee, assorted pastries, collectible buttons and a souvenir photo at the site of your choice.
Get YOUR Discount Cedar Point Tickets TODAY!
2. Frontier Festival
Coming back to Cedar Point, we divert away from the coasters and focus on the Frontier Festival. Located in Frontiertown, you will find it in the very back of the park.
During the month of May and June, the park hosts a street festival that's a real hootenanny!
It features rousing live bands, character entertainment, a hubbub of activities, games, crafters and more.
Taste your way around town and sip on craft brews, spiked seltzers and signature cocktails, or enjoy hearty portions of specialty food items.
Why We Love This as Best Things to Do at Cedar Point
You will find local artisans selling and sharing their fares. And can even purchase tasting cards to get the full experience of the park's delectable festival offerings.
It is a celebration of home, hearth, and harvest!
Plus, it usually works with local charities, where proceeds from certain festival products are donated.
It's truly a fun, family friendly event!
3. HalloWeekends
During spooky season, a dark force comes over the entire park.
Get the family together and enjoy not-so-scary fall activities, your favorite rides and attractions, live entertainment and more.
Or immerse yourself in terrifying mazes, spine-tingling scare zones and thrilling shows when the sun goes down.
Why We Love This as Best Things to Do at Cedar Point
HalloWeekends runs on select days and nights between September and October. You will be treated to haunted houses, specialty food and treats and so much more.
It's perfect for families with little ones and the grown-ups who want the thrills and chills of the Halloween season!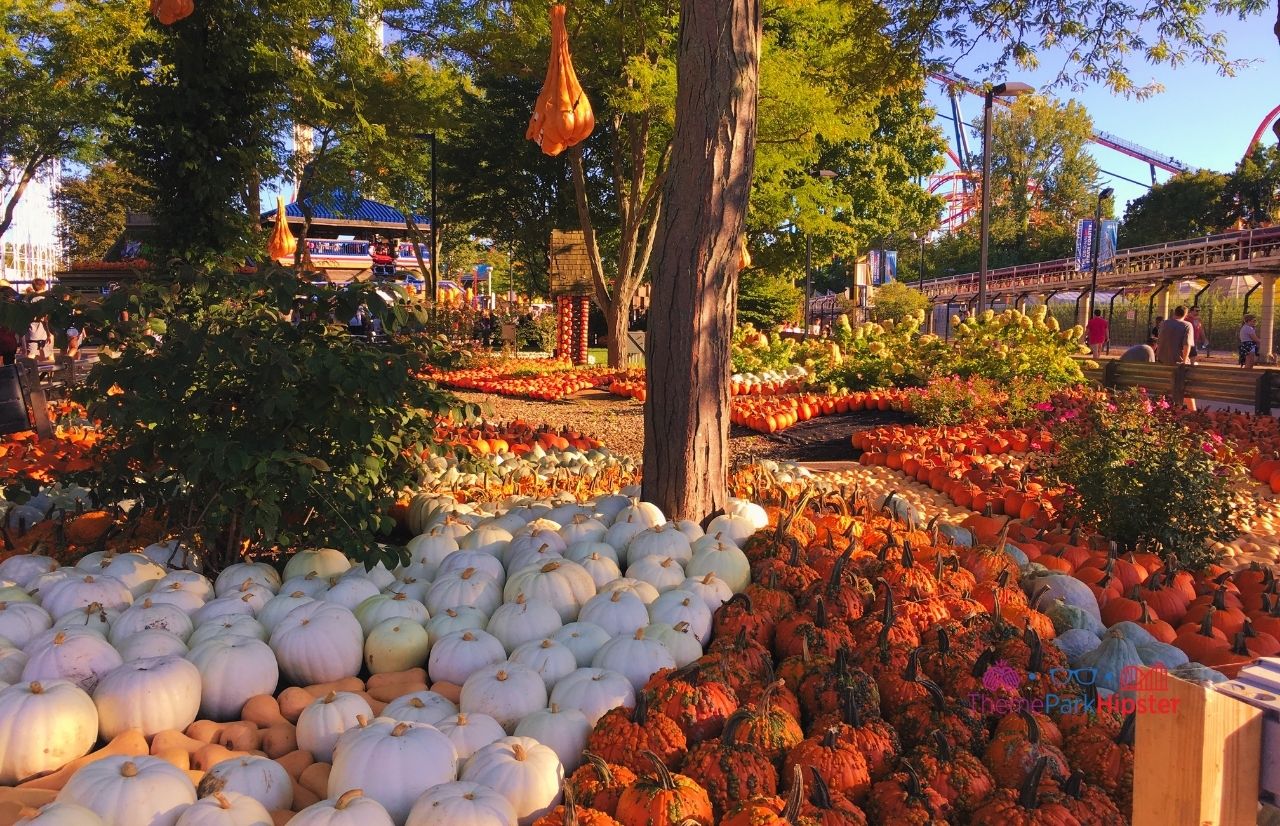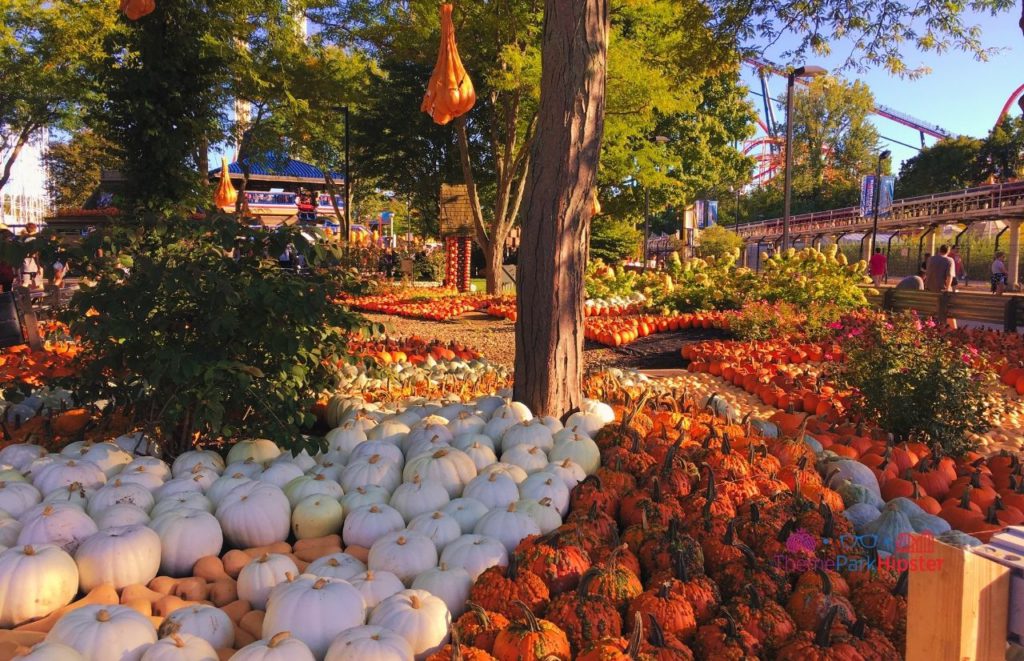 Separate admission does apply for the after hour part of the event.
Recommended: Top 10 Ways You Can Find CHEAP Cedar Point Tickets
4. Sawmill Creek Golf Club
About 20 mins away in Huron, Ohio is the Sawmill Creek Golf Club.
Designed by world-famous architect, Tom Fazio, this daily fee public gold club is located on the shores of Lake Erie. It is great for relaxing and perfecting your golf game!
Open since 1974, the courses have given players of all levels a challenge and a natural escape that only Ohio could provide.
Why We Love This as Best Things to Do at Cedar Point
This golf club boasts players cards and full season memberships where you can fully enjoy everything that the club has to offer.
Amenities include the Pro Shop, Pub eatery and Sawmill Creek Resort.
Undergoing a recent multi-million dollar renovation, Sawmill Creek features 236 newly renovated guest rooms and suites with views of the beautiful landscape.
One feels connected with nature while still surrounded by contemporary touches.
Some great features at Sawmill Creek Golf Club are:
35,000 square feet of meeting space with incredible outdoor venues
18-hole Tom Fazio designed golf course
2 gorgeous pools
5 food and beverage outlets, including their signature restaurant-The Miller's Table adjacent to Sheldon Marsh
472-acre nature preserve, attracting over 300 bird species.
Cedar Fair Company actually owns this golf club. And rounds of golf can be included in your Cedar Point stay package.
5. Cedar Point Beach
Did you know that Cedar Point Beach was actually one of the park's very first attractions more than 150 years ago?
It stretches for one mile along Lake Erie and is included in admissions and hotel stays.
Why We Love This as Best Things to Do at Cedar Point
Just this year, visitors of Hotel Breakers will be able to enjoy special amenities all day long.
Beach guests can relax near the beach fire pit and enjoy jamming out to live entertainment during the day and night.
Cedar Point hosts a range of activities including trivia, glow in the dark fun beach games, potato sack races and more! Perfect for families and solo travelers alike.
Elevate the experience by renting a beach cabana or by going jet skiing, wind surfing, paddleboarding and more for an additional fee!
Transport yourself back 150 years and see why this beach catapulted Cedar Point to what it is today!
Watch: The MOST UNDERRATED First Timer Tips for Cedar Point (Ultimate Guide)
6. Cedar Point Shores Water Park
Across from Cedar Point theme park is Cedar Point Shores Water Park!
After all, the "Roller Coast Park" of the country has to have a water park, right?
The water park opened to the public in 1988 as "Soak City."
Over the years, numerous attractions were added to the park. And in August 2016, it was announced that Soak City would be renamed Cedar Point Shores.
It would be expanded to include a slide complex, and a new family Splashground called Lemmy's Lagoon.
This would replace the old Choo Choo Lagoon that was demolished. The Surf Shop was also demolished, and a new building was built for the merchandise.
Why We Love This as Best Things to Do at Cedar Point
The 18 acre water park is perfect for those who aren't fans of being beachside.
It boasts 5 pools, 12 water slides, and 4 children's areas. And of course, no water park would be complete without my favorites, the wave pool and lazy river.
There are various food locations to enjoy where you can grab savory eats and sweet treats. Or relax with the family in water park bliss by renting a cabana.
Separate admission is required for the water park.
7. Cedar Point Sports Center
Here is another thing I'm sure you didn't know that Cedar Point had! A 145,000 square foot sports center!
The sports center here is the premiere destination for sports in the Midwest!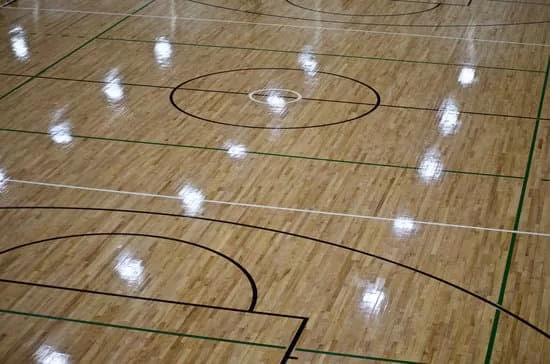 Whether they are holding tournaments, team practices or hosting a birthday party, there is plenty to do here.
Why We Love This as Best Things to Do at Cedar Point
The multi functional facility is huge! There is lots of space for a little healthy competition and fun.
Cedar Points Sports Center top of the line space features:
10 hardwood basketball courts
20 volleyball courts
Championship area with retractable seating
9,500 square foot entertainment center
On site café and concessions to keep you fueled for more fun
While you can participate in sports including pickleball, families can check out the sports adventure arena which includes a rock climbing wall and a ninja course!
American Ninja Warrior, anyone?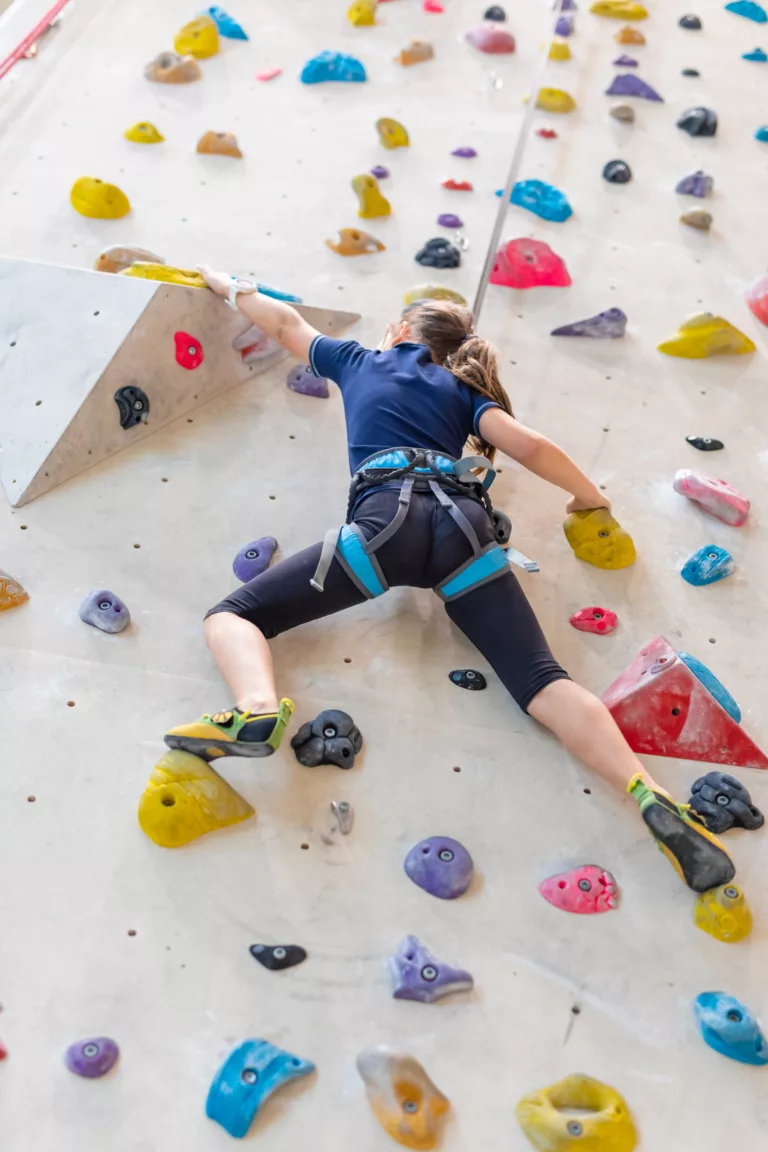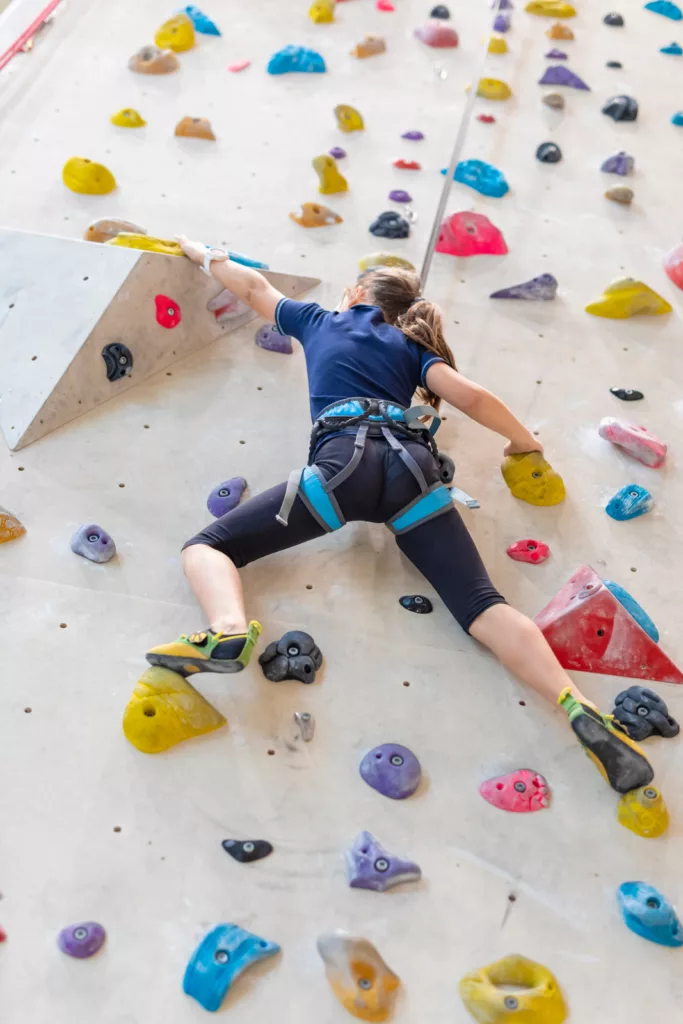 Session Times are: 10:00 a.m. – 2:00 p.m. and 2:30 p.m. – 6:30 p.m. and have fixed start and end times.
7 years of age or under are $17 for one (1) 4-hour session. The price includes the climbing walls, and children must be 8 years and older to use the ninja course.
8 years of age or older are $22 for one (1) 4-hour session. The price includes the climbing walls and ninja course.
Check out my latest theme park adventures on Instagram TODAY!
8. Front of the Line Tour
Technically, this next one is a cheat BUT a cheat that is worth it for the coaster and theme park fanatics for sure.
The Front of the line tour gives you the true VIP experience when it comes to the park!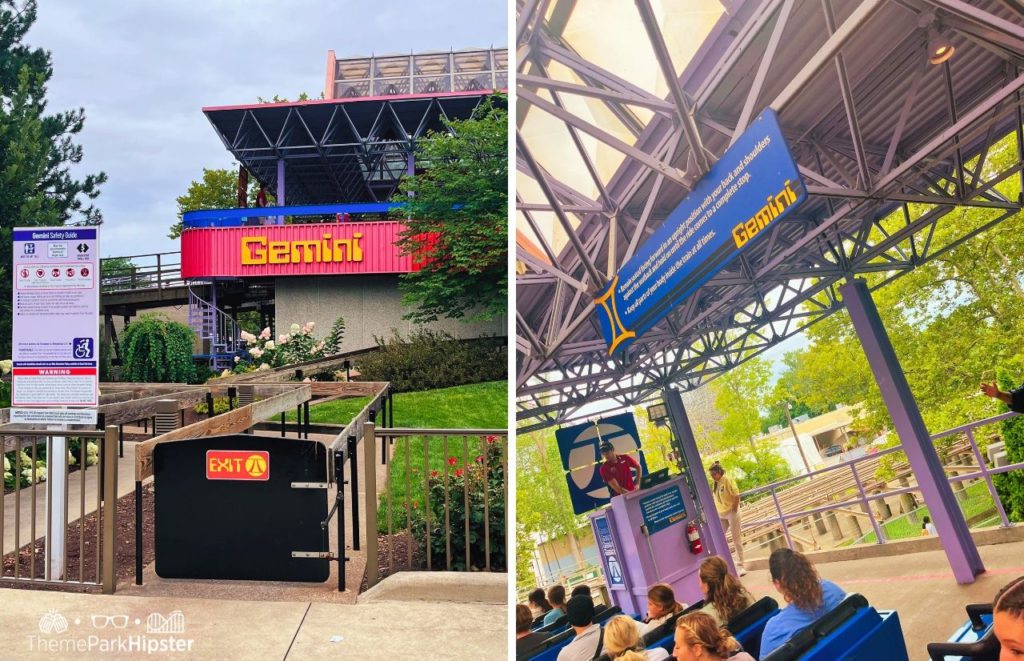 Yes, it allows you to skip the lines for all attractions from 11 a.m. to 8 p.m., but it doesn't stop there, not by a long shot.
Why We Love This as Best Things to Do at Cedar Point
You and your private party will be guided throughout the day by a host, on a tailored itinerary to your personal needs and desires.
That way, you will get to do everything at Cedar Point that you want to do!
The tour includes your park admission and parking, Funpix, and all day dining including soft drinks.
You will also have exclusive access to the VIP Milennium Lounge.
The lounge has water, charging stations, comfortable seating and so much more to enjoy while taking a break from your VIP experience.
Note that you must purchase the tour with a minimum of two people and a max total of 10 in your party for $499.
Considering if you split that up between 10 people it is less than $50 per person.
It is a considerably affordable and fun deal!
9. Sunrise Thrills VIP Tour
This next one is truly a once in a lifetime experience. Coaster fans will certainly want to consider this VIP Tour!
Imagine being able to walk along the very top of the 223 tall Valravn coaster? This tour will achieve this!
You will have the chance to take a lift elevator to the very top of Valravn, learn a bit about it and get rare and jaw dropping photo opportunities.
All as the sun rises above Lake Erie behind you.
Why We Love This as Best Things to Do at Cedar Point
Not only will you do this with Valravn, but with Maverick, Millennium Force and Steel Vengeance!
You will also get immediate boarding onto Maverick and Steel Vengeance, making you the first riders of the day.
Plus, two one-time use Fast Lane Vouchers to use on any coasters you choose. My vote would be gatekeeper as one personally.
And don't worry about breakfast or even lunch for that matter!
It's complimentary with the tour, along with all day funpix for your ride photos and free parking.
You do have to purchase this tour ahead of time, and the tour doesn't include your park admission.
The Sunrise Thrills VIP Tour is available for $199, and you must be 18 and older to participate.
Get deals up to 85% off for Sandusky, Ohio on Groupon TODAY!
10. Boardwalk Cruiser Tours
Part of the appeal and charm of the Cedar Point Beach is all the retro activities. One of the favorites is the Boardwalk Cruiser Tours.
Hop aboard a famous Cedar Point pedicab and take in the sweeping and gloriously beautiful views along the Lake Erie shoreline
Why We Love This as Best Things to Do at Cedar Point
With the Boardwalk Cruiser Tours being so popular, you won't want to get there too late in the day.
It is on a first come, first served basis for these regular pedicabs. You don't want to miss out since it's one of the best things to do at Cedar Point.
Plus, you can find the cabs along the Cedar Point Boardwalk. You can also partake in one of the 4 specialty pedicab tours.
The times will vary for the specialty tours.
And make note that they are valid for the selected date and time when purchased. Since some include alcohol, those participating must be 21 or older.
Rise and Shine Tours
Morning risers can enjoy the Rise and Shine tours. It is perfect for special occasions, morning lovers and early risers.
Your guided tour allows you to see the historical sites along Lake Erie for an hour.
It includes a breakfast of assorted pastries, a pitcher of mimosa and commemorative Cedar Point wine glasses.
Afternoon & Evening Wine Tours
Enjoy a superb afternoon or evening wine tour for an hour along the Cedar Point boardwalk with a stop at Lighthouse Point Pier.
It comes with a bottle of wine, assorted cheese, meat, and fruit tray and two commemorative Cedar Point Wine glasses.
This tour is available for purchase online only.
There are a limited number of walk-up tours available for purchase daily at the Windseeker Gate, but they are only available on a first come, first served basis.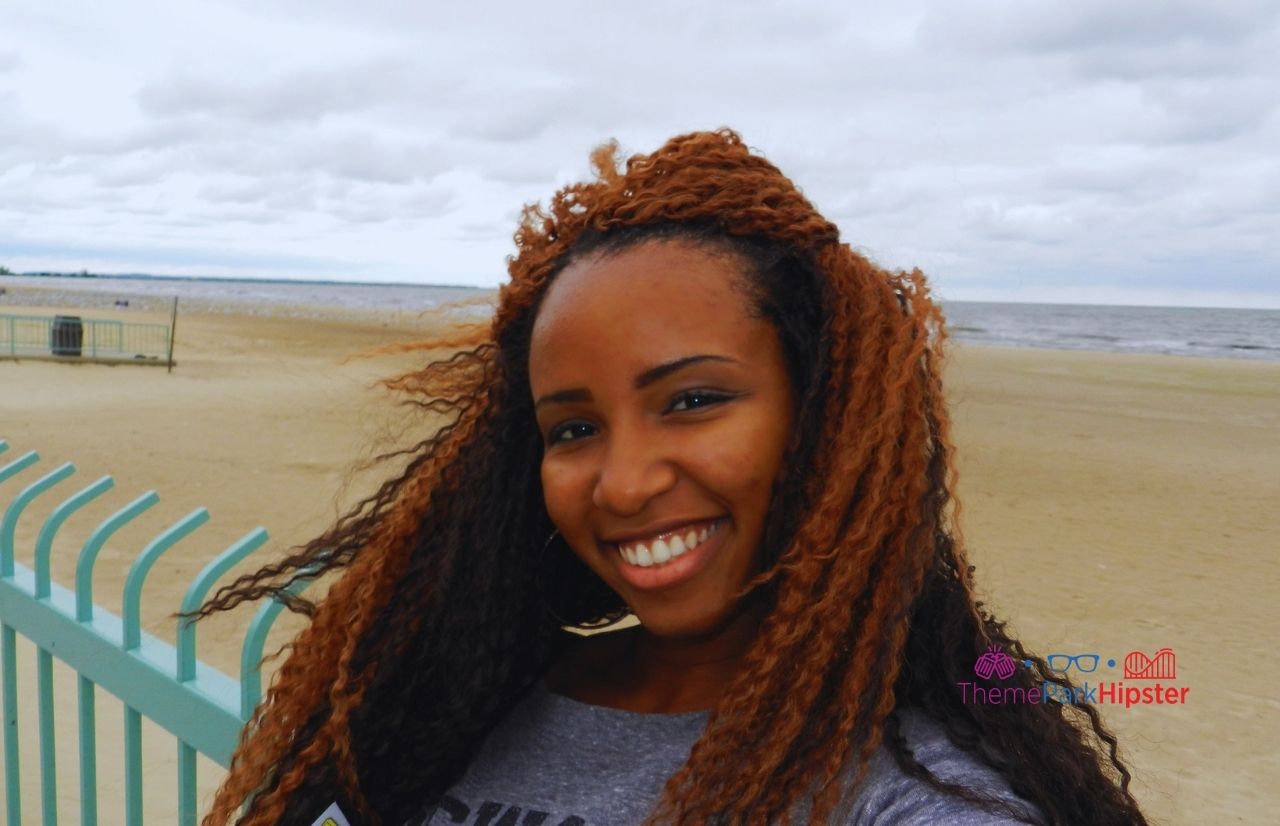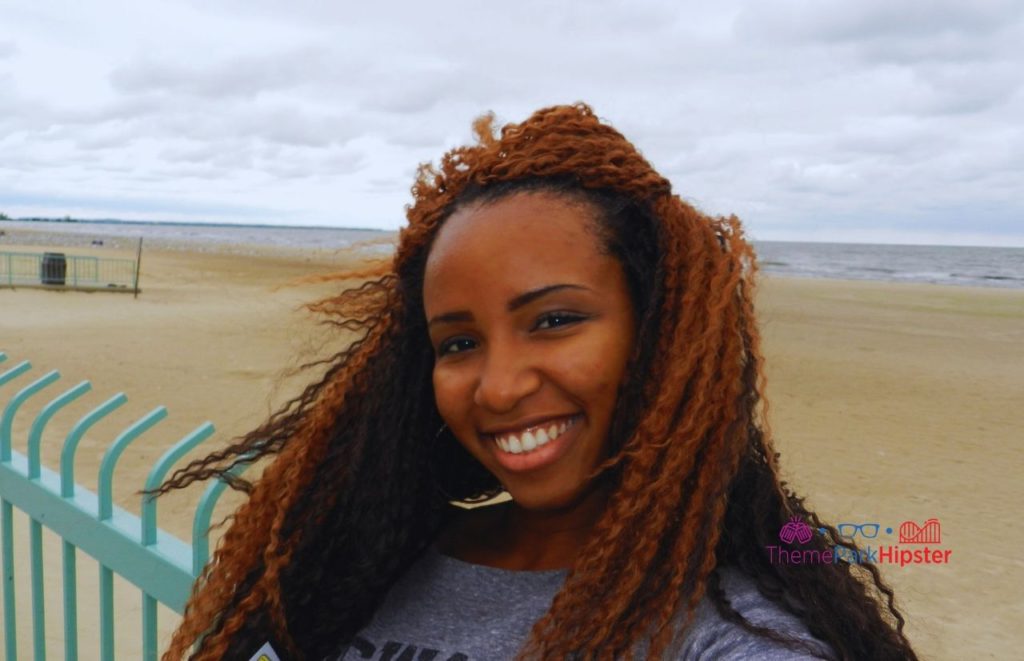 For an additional $100 per couple, you can make it a wine and dine experience with the addition of a 3-course prix fixe menu at the waterfront Bay Harbor Restaurant.
Bike & Brew Tours
For those who are more on the brewery side of alcohol experiences, there is the Bike and Brew Tour.
Enjoy a cold one while exploring the boardwalk and shoreline and sightseeing historical sites for an hour!
It includes salty snacks to pair with 4 domestics bottled beers in an ice bucket to keep them cold and frosty for the tour.
Plus, you get to take home a Cedar Point bike and brew souvenir bottle opener.
Watch: The MOST UNDERRATED First Timer Tips for Cedar Point (Ultimate Guide)
My Final Thoughts on the Best Things to Do at Cedar Point
I hope reading this article leaves you with a far wider perspective on what Cedar Point has to offer visitors.
It goes beyond the coasters and theme park experience. That's its main draw, but it has so many unique and varied attractions across the board to offer for all types of families.
From water sports to relaxing wine tours, there is plenty to do after your visit to the roller coast of America!
Let us know if you've done any of these activities at Cedar Point during your stay in our Facebook Group.