Can you hear that famous Jimmy Buffett jingle, Margaritaville, playing in your head? Well yeah, I might be stretching your imagination a bit, but I'm excited to tell you about my recent trip to Margaritaville Cleveland.
While heading out to my epic Cedar Point expedition, I had to do a bit of exploring in this lovely Ohio city.
One stop on my tour was at Jimmy Buffet's Margaritaville and luckily, I was able to partner up with the amazing Margaritaville team to show you guys some of my top drinks and food selections.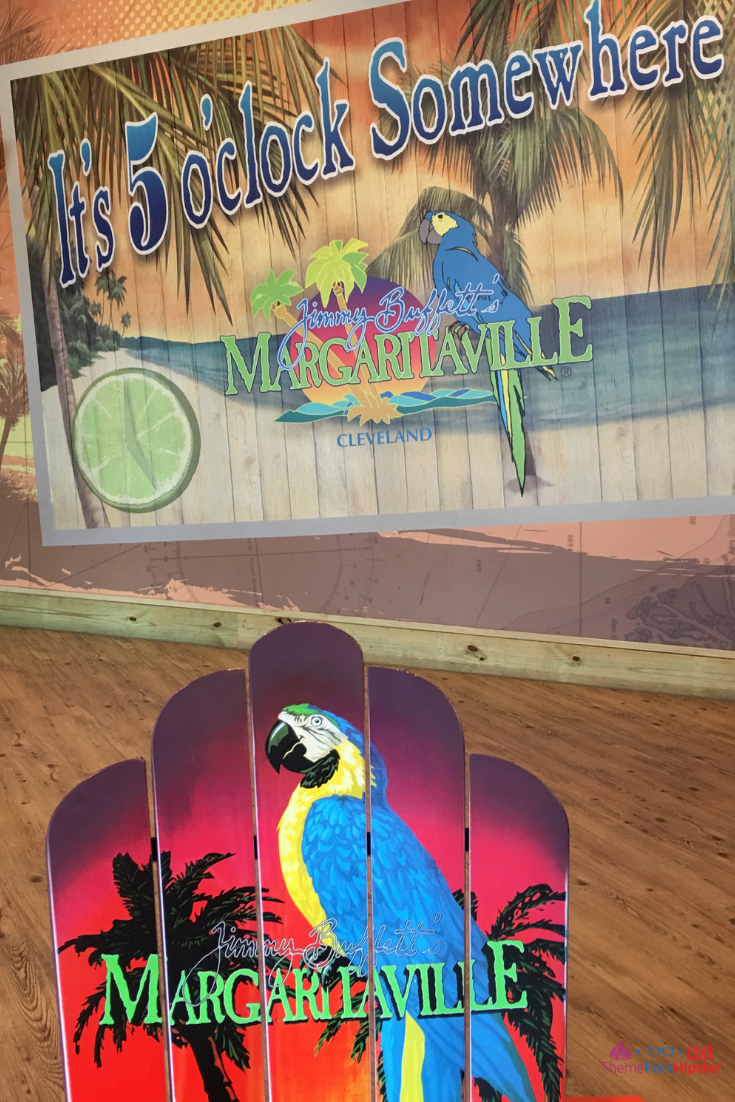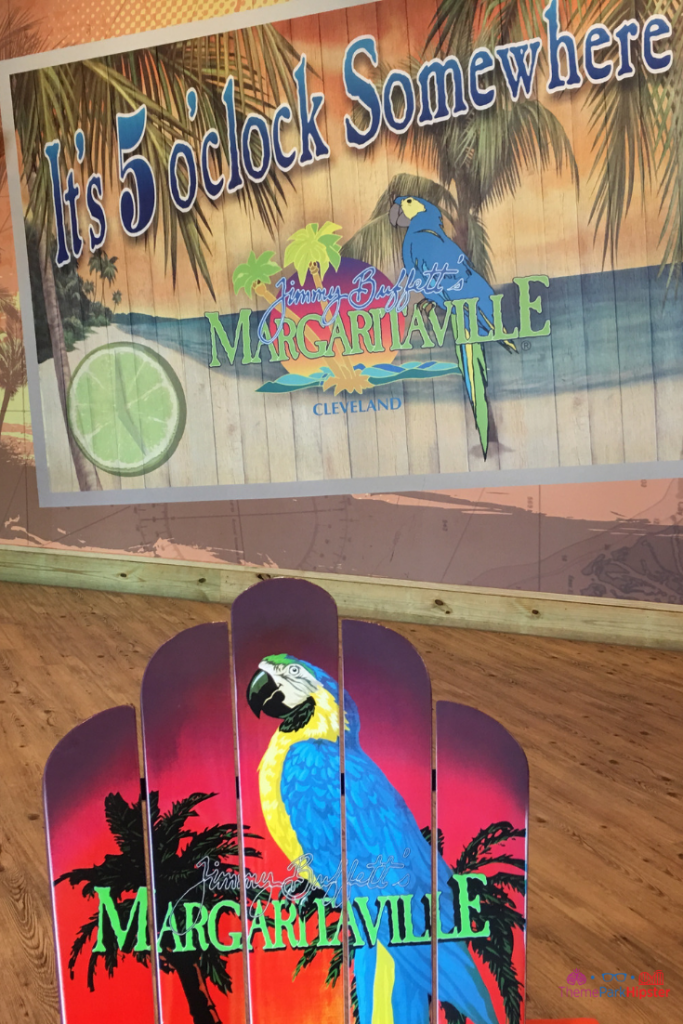 Disclosure: I was compensated with a free meal and an American Express gift card for one lucky reader in exchange for this review and promotion. Contest over, but check back daily for more to come! As always, the opinions expressed in this article are my own.
THIS POST MAY CONTAIN AFFILIATE LINKS. PLEASE READ MY DISCLOSURE FOR MORE INFO. Which means if you click on certain links, I may receive a small commission at no additional charge to you.
1. Wings are Back at Margaritaville Restaurants
Wings are here guys and yes, just in time for every big game day. Margaritaville is known for their famous wings and the ones I had were no different.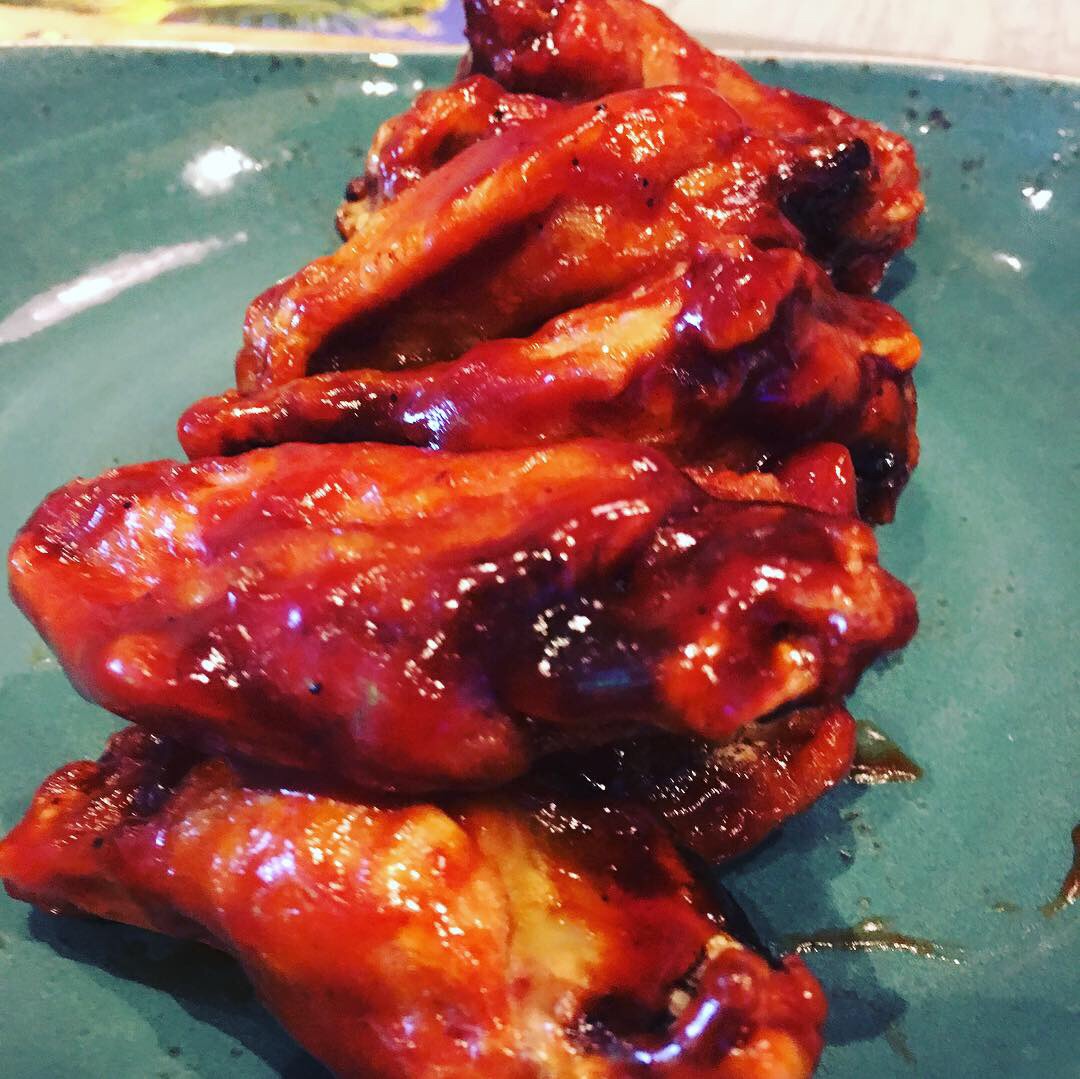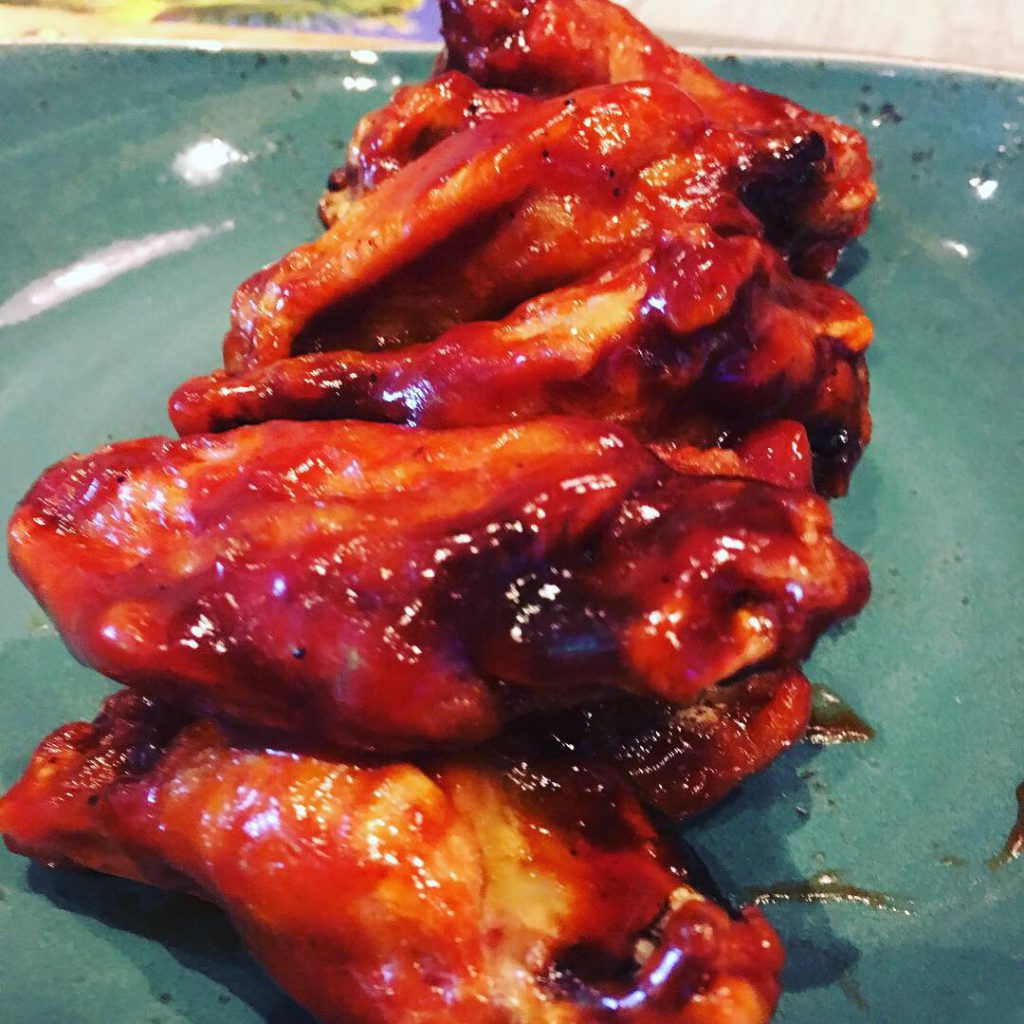 The sauce was sweet and tangy all over with a slight crunch of delicious goodness all in one dish.
More Margaritaville Cleveland Menu options!
I tried other dishes as well. Although I started out only wanting to get wings and a drink, I was way too tempted by the menu selections at the Margaritaville Restaurant.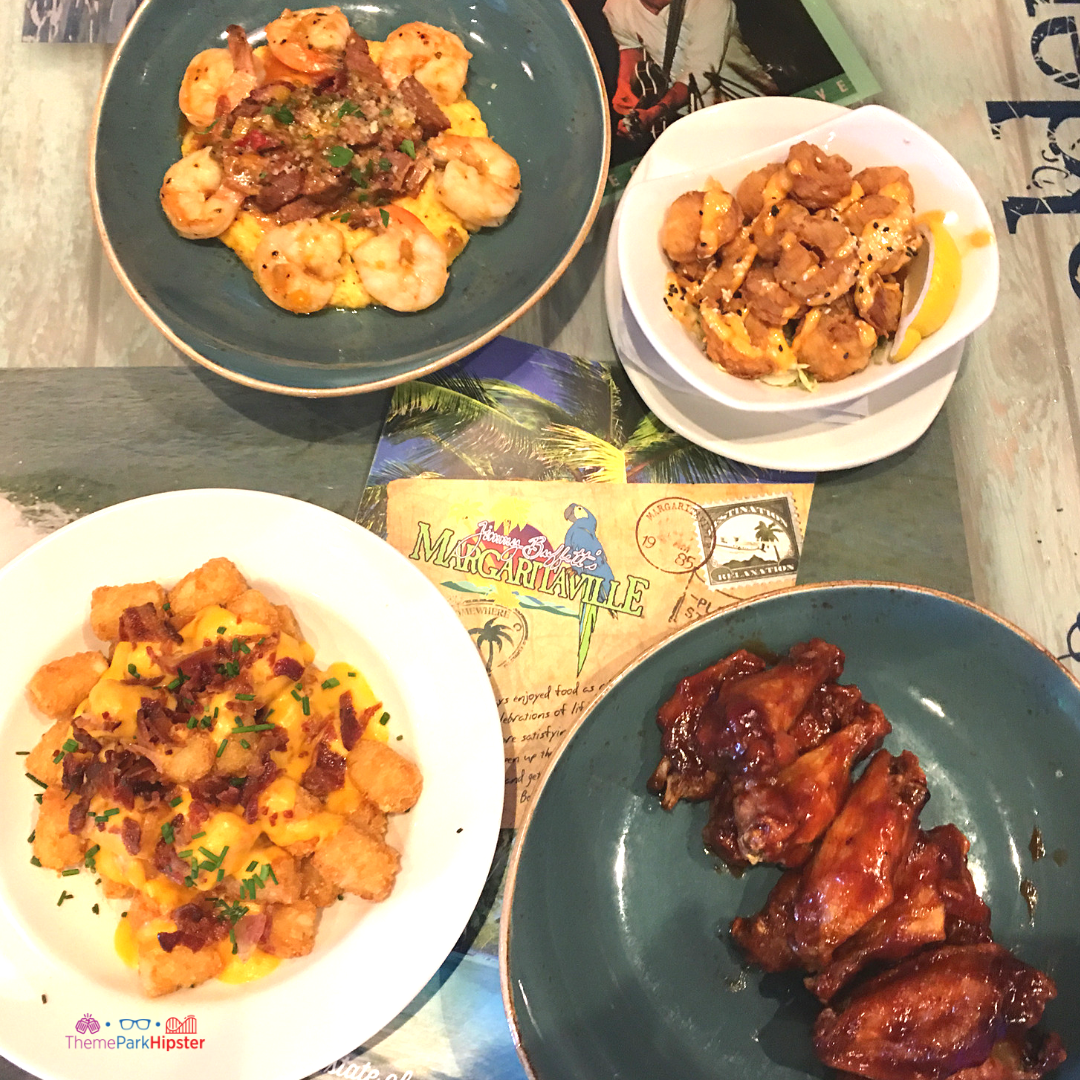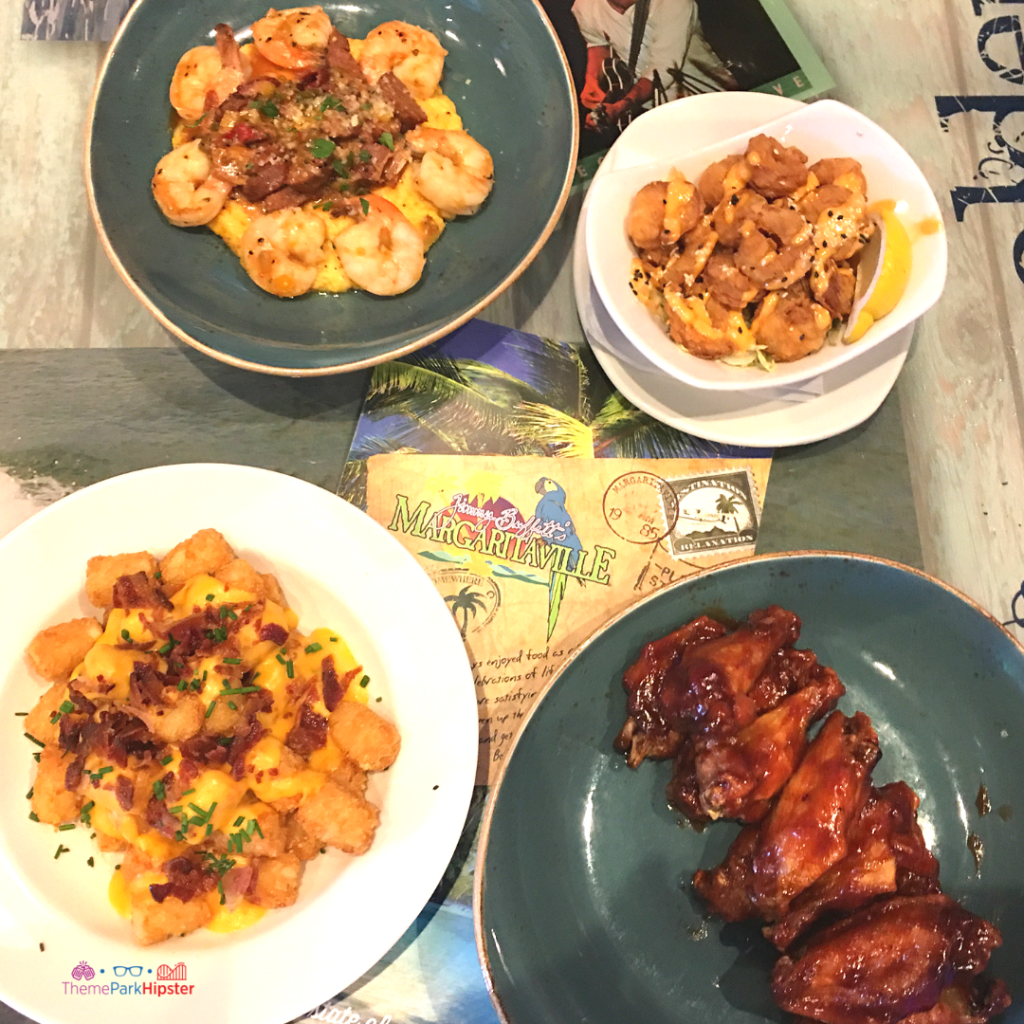 These are a few items that you're definitely going to want to try too.
Louisiana Cajun Shrimp and Grits
The Louisiana Cajun Shrimp and Grits combined cheese grits that were topped with sautéed shrimp and homemade Andouille sausage gravy.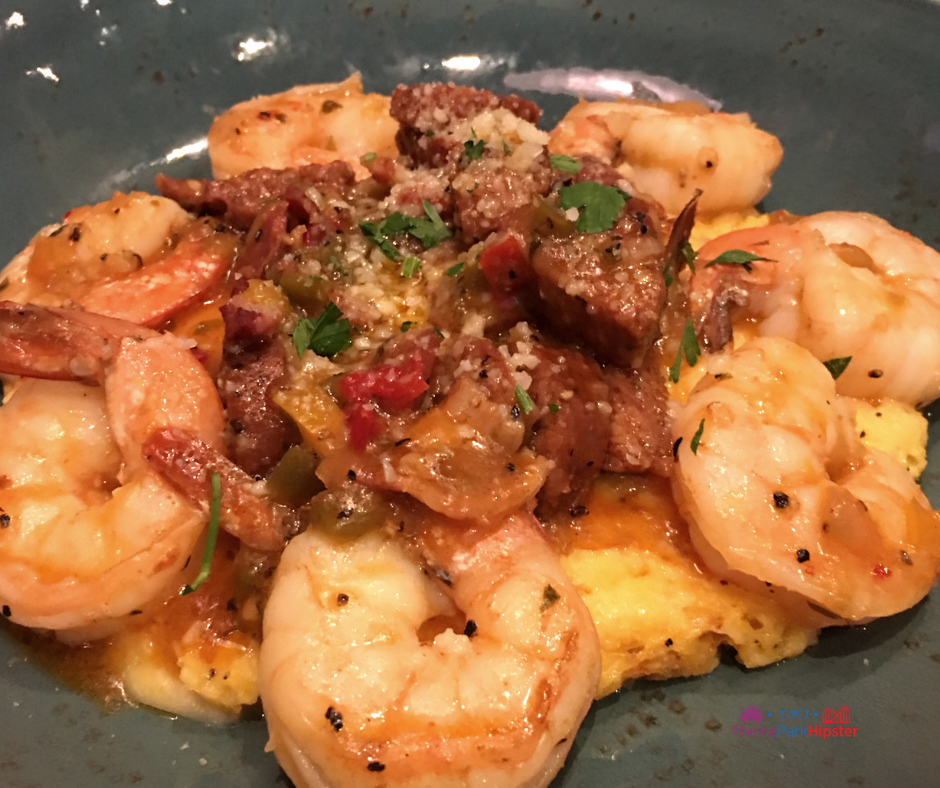 Lava Lava Shrimp
The next dish was the Lava Lava Shrimp that were golden fried shrimp drizzled with chili lime aioli.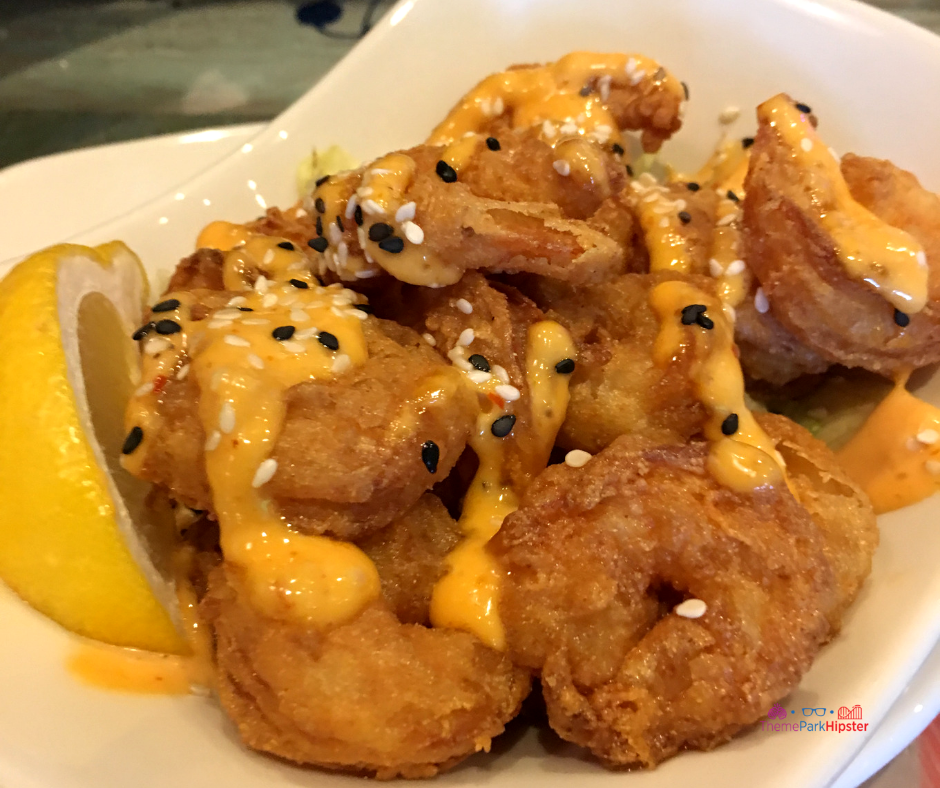 Loaded Tots
I then finished the food adventure with the Loaded Tots. I love my potatoes and I was especially happy to get some all smothered with warm cheese, bacon, and diced scallions.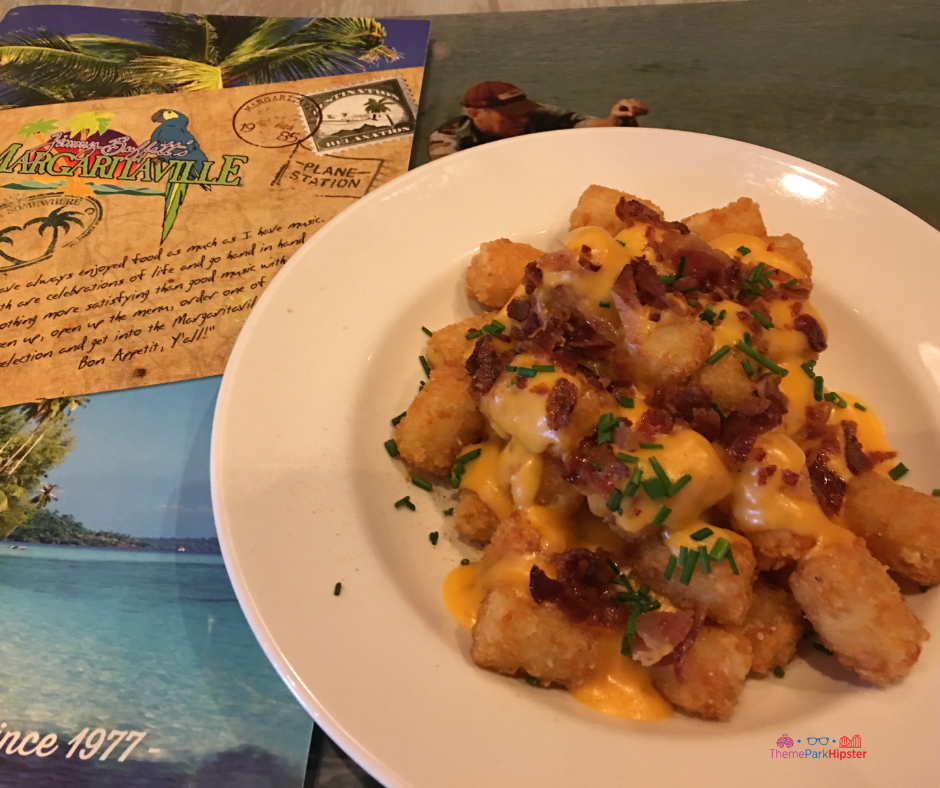 Always a delightful dish to have.
Yeah, I know I went over board and way off my diet, but don't judge me guys.
Margaritaville Cleveland Food Prices
The prices at Margaritaville Cleveland restaurant range from about $10 to $35, depending on if you want an appetizer or entrée.
2. Choose a Frozen Concoction or One on the Rocks at Margaritaville Cleveland
You have to get a margarita. What's the point of even being at Jimmy Buffett's Margaritaville if you don't have a margarita while singing his famous lyrics:
Wasted away again in Margaritaville,
Searchin' for my lost shaker of salt.
Some people claim that there's a woman to blame,
But I know it's nobody's fault.
And yes, I got two drinks!
Uptown Top Shelf Margarita
The first one I got was the Uptown Top Shelf Margarita and man was it soooo delicious.
I often forget how a well-made margarita is because you know I'm used to drinking wine, but this time I went down the tequila route and boy am I glad I did.
It's the perfect theme park vacation starter!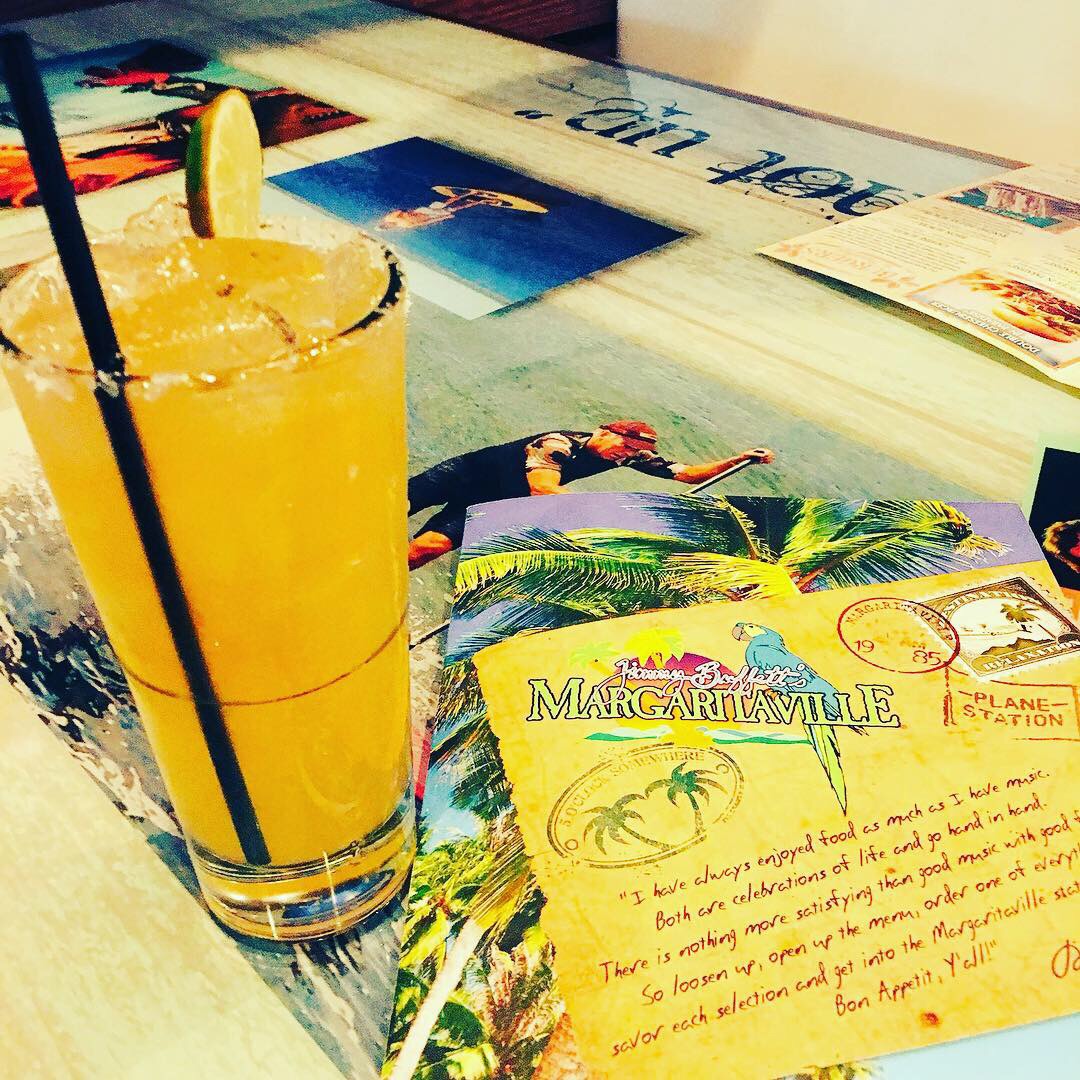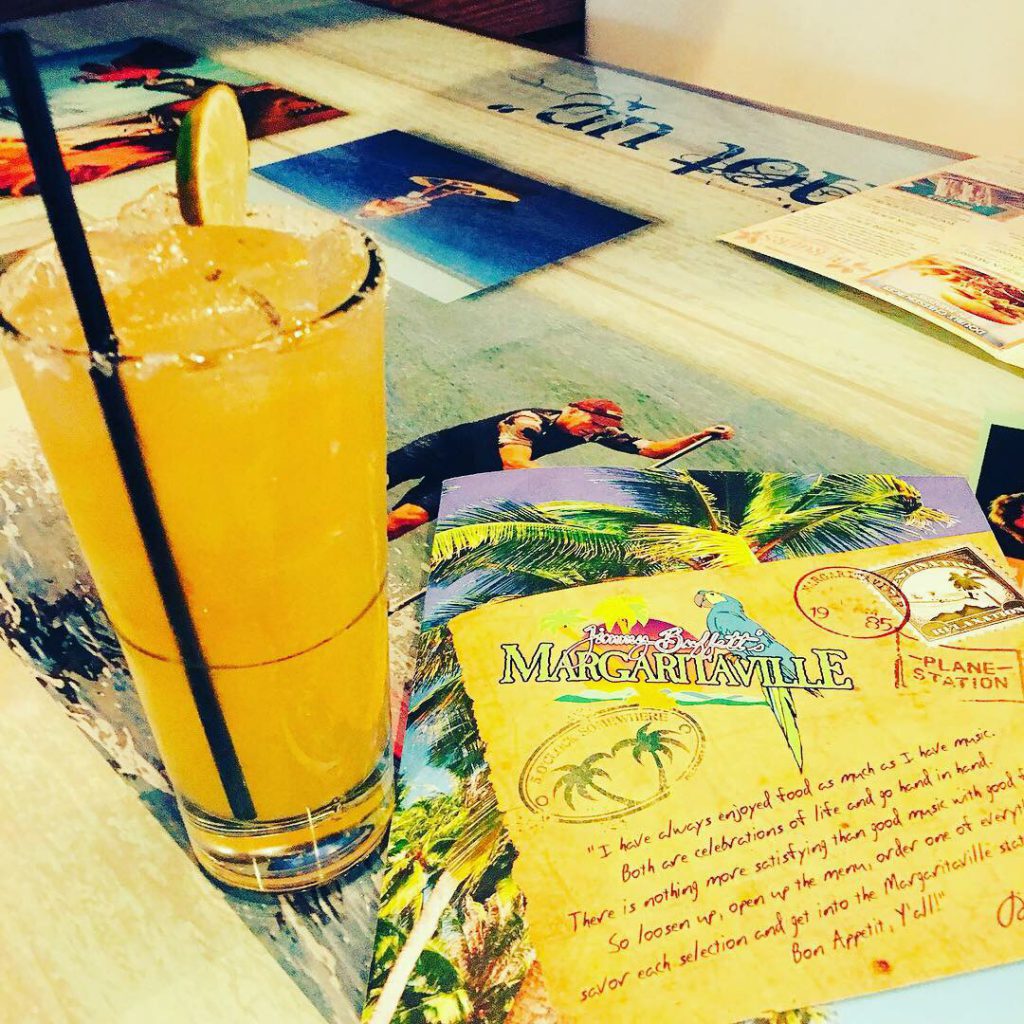 The Uptown Top Shelf Margarita was a perfect mixture of Margaritaville Gold Tequila, Cointreau® Orange Liqueur, and the house margarita blend topped with a Gran Gala® float. Served on the rocks.
You can't go wrong with this option. It did not have that disgusting pre-made margarita mix taste found in most drinks.
Everything was made to order!
I watched the bartender take such pride into making one of my drinks. He also gave a nice heavy pour, something that always makes me a satisfied recipient.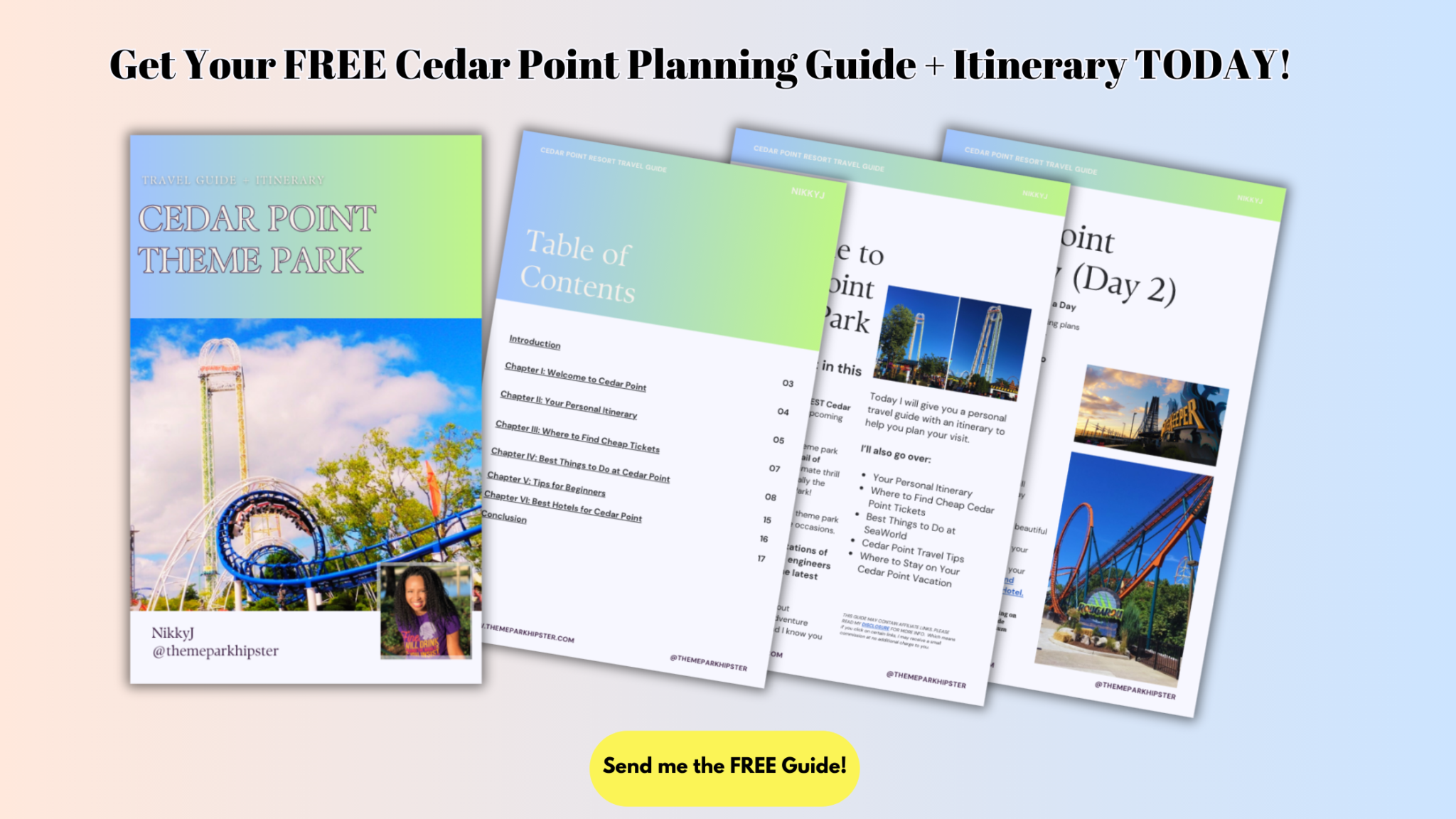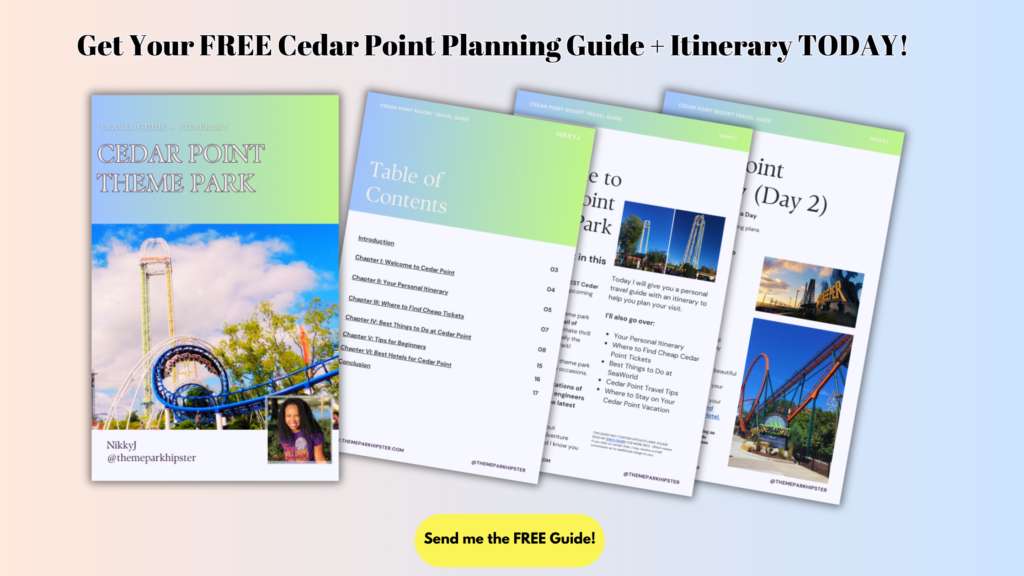 Blueberry Pomegranate Margarita
The other margarita I got to try was the Blueberry Pomegranate Margarita and wow, this one took the cake!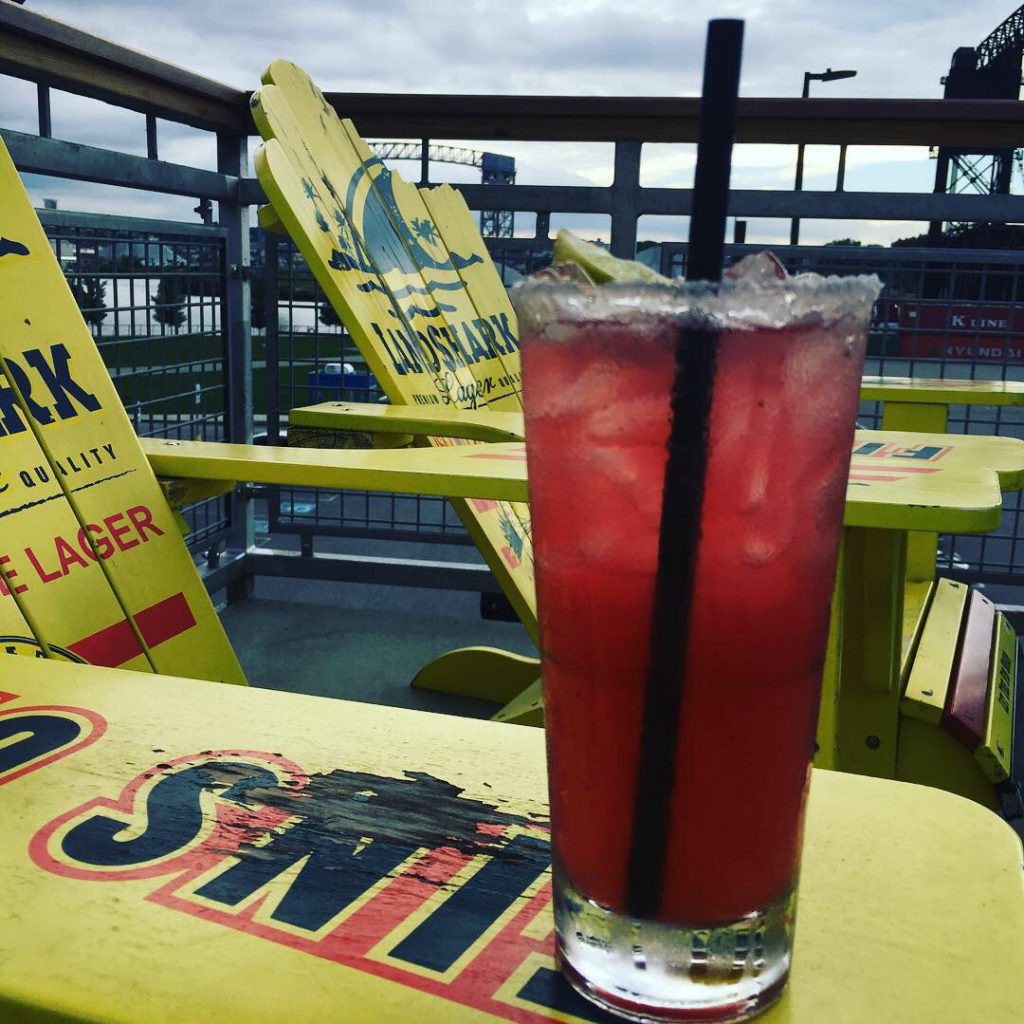 The margarita was wonderfully made. It wasn't overly sweet and it still had that refreshing, tantalizing margarita taste.
A true Margaritaville Restaurant staple.
The Blueberry Pomegranate Margarita flawlessly combined Margaritaville Silver Tequila, Cointreau® Orange Liqueur, blueberry pomegranate purée and the house margarita blend.
This drink was also served on the rocks.
How much are margaritas at Margaritaville Cleveland?
Prices for the margaritas range from $11.50 to $16.00 at Margaritaville. Do keep in mind that these prices can change at anytime.
Watch my fun day at Jimmy Buffett's Margaritaville Restaurant in Cleveland here on YouTube!
3. A Wonderful Margaritaville Restaurant Location in the Heart of the Flats
Now I know you guys are thinking…
"A Margaritaville in the middle of America???"
But trust me, they did it well.
Margaritaville Cleveland is located on the East Bank of the Flats area (also known as the Flats) of downtown Cleveland at the merger of the Cuyahoga River and the majestic Lake Erie.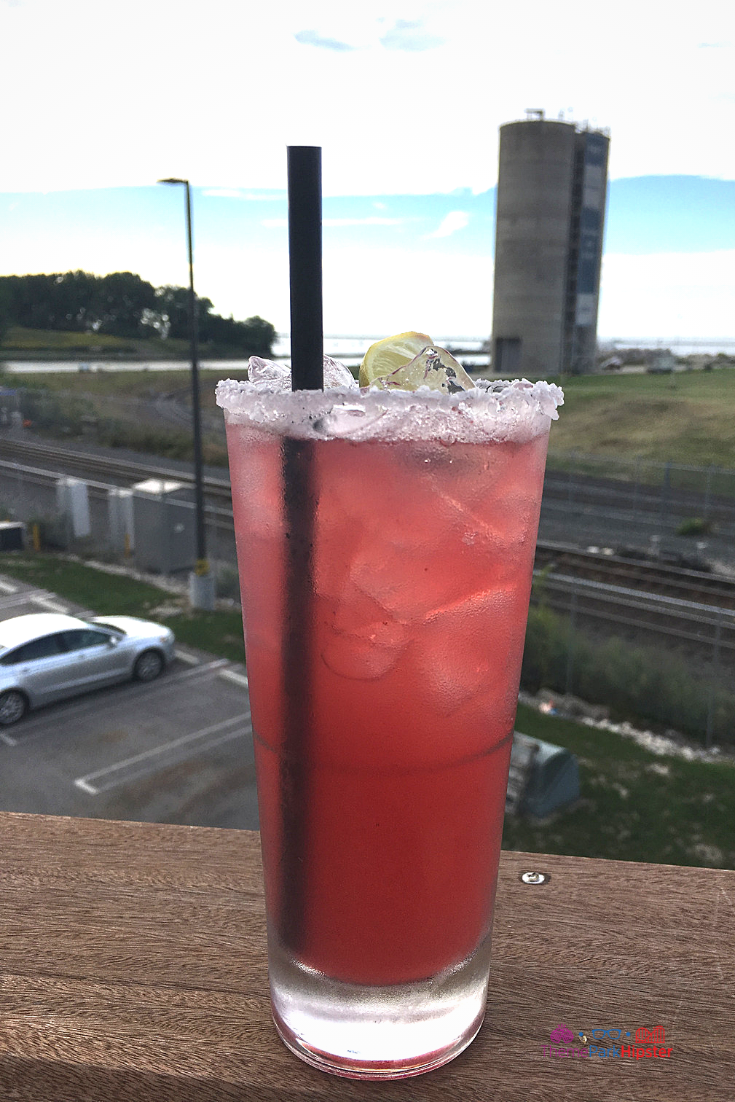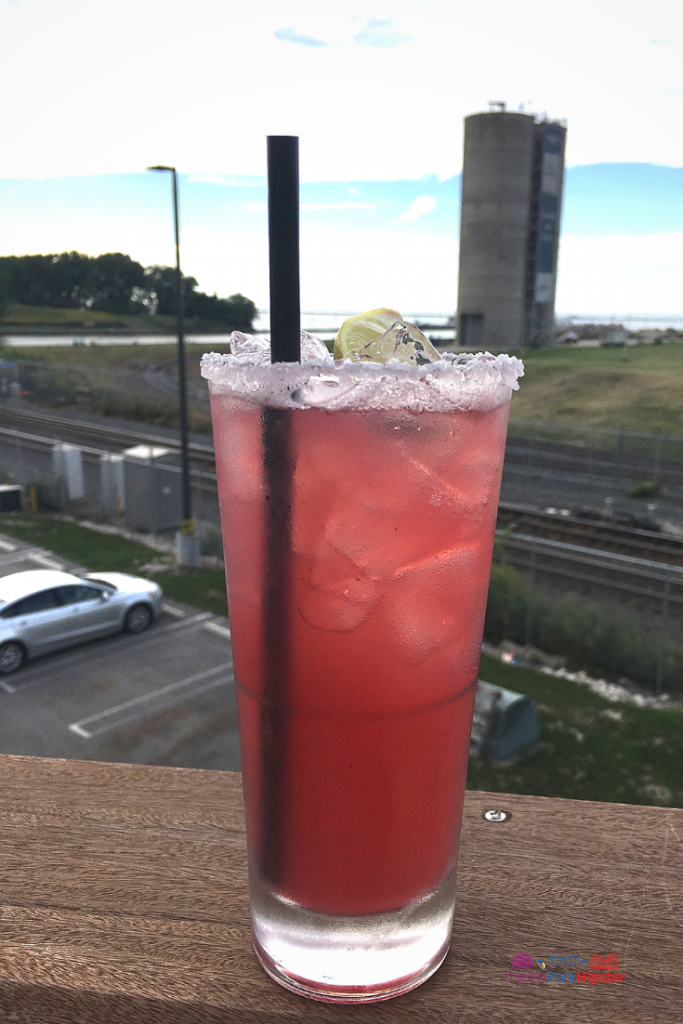 I just love how the revitalization of the Flats has turned this area into Cleveland's on little reflection of a Chicago-like city with some of the best places to eat, drink, and live.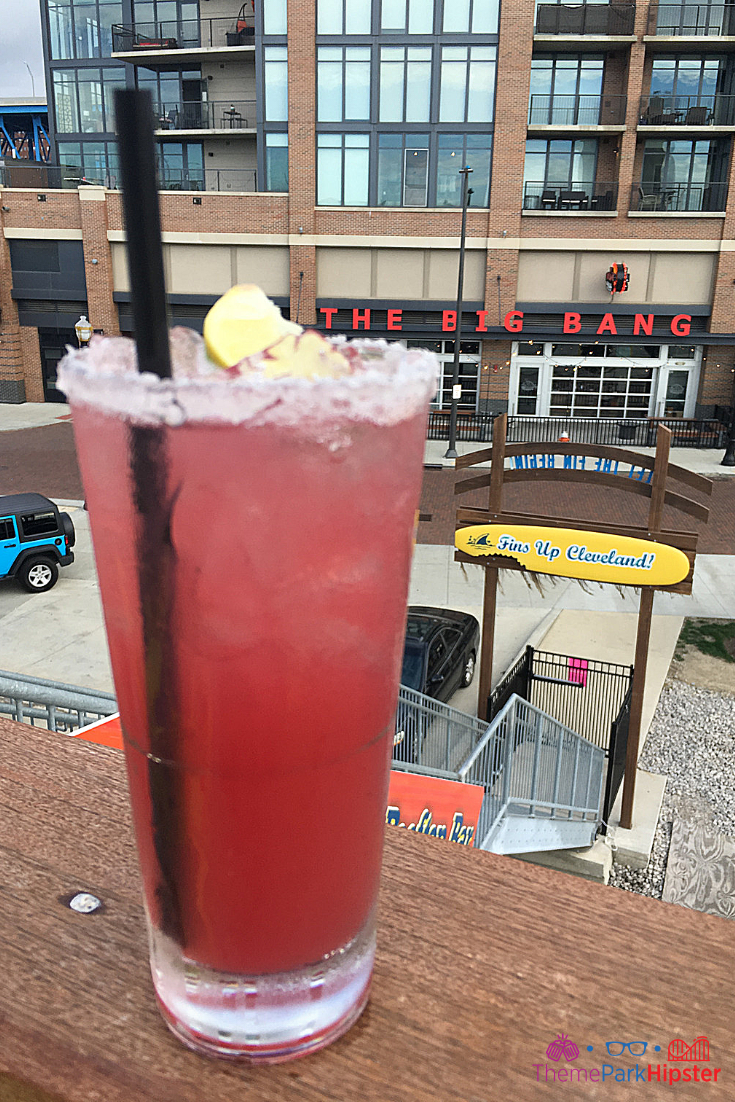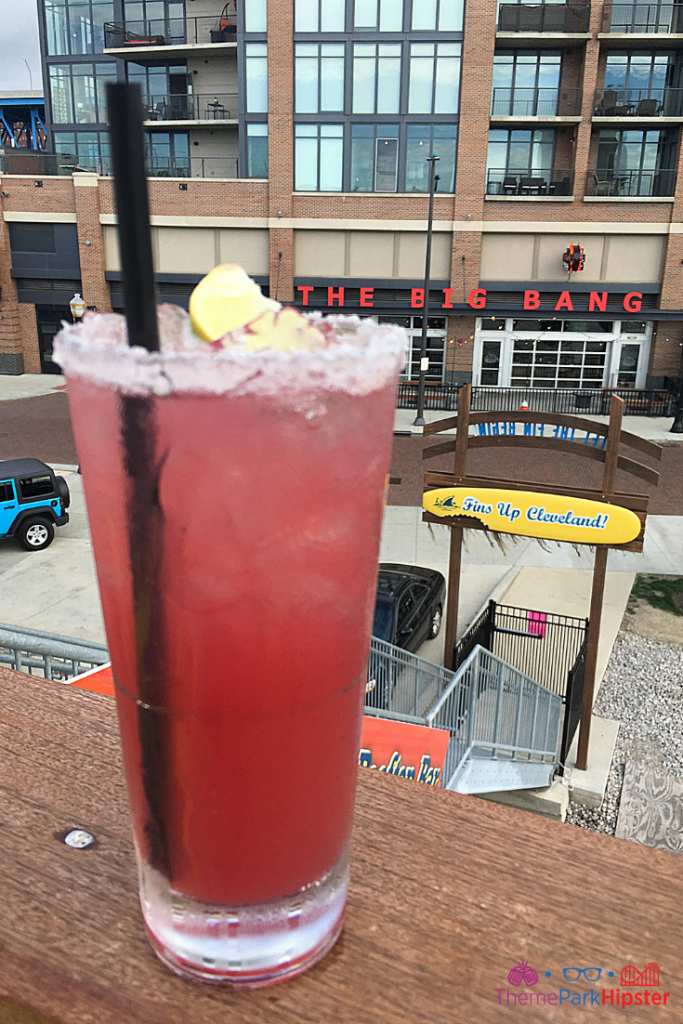 When you're there you can truly see Cleveland and the mixture of its tough, industrial facade, with a softer side that can't be missed.
The Margaritaville Restaurant is right in the middle of it all as a top restaurant and bar in the Flats.
Margaritaville Cleveland Parking
Parking is located adjacent to the restaurant. So, you won't have to worry about trying to find street parking.
Especially since it can be hard getting a good spot in this area of Cleveland, Ohio.
Get deals up to 85% off for Sandusky, Ohio on Groupon TODAY!
4. A Top-notch Cleveland Restaurant with a View
You get all kind of views. One side with railroad tracks complimenting the Cuyahoga River and Lake Erie and the other side with views of luxury condos overlooking the city.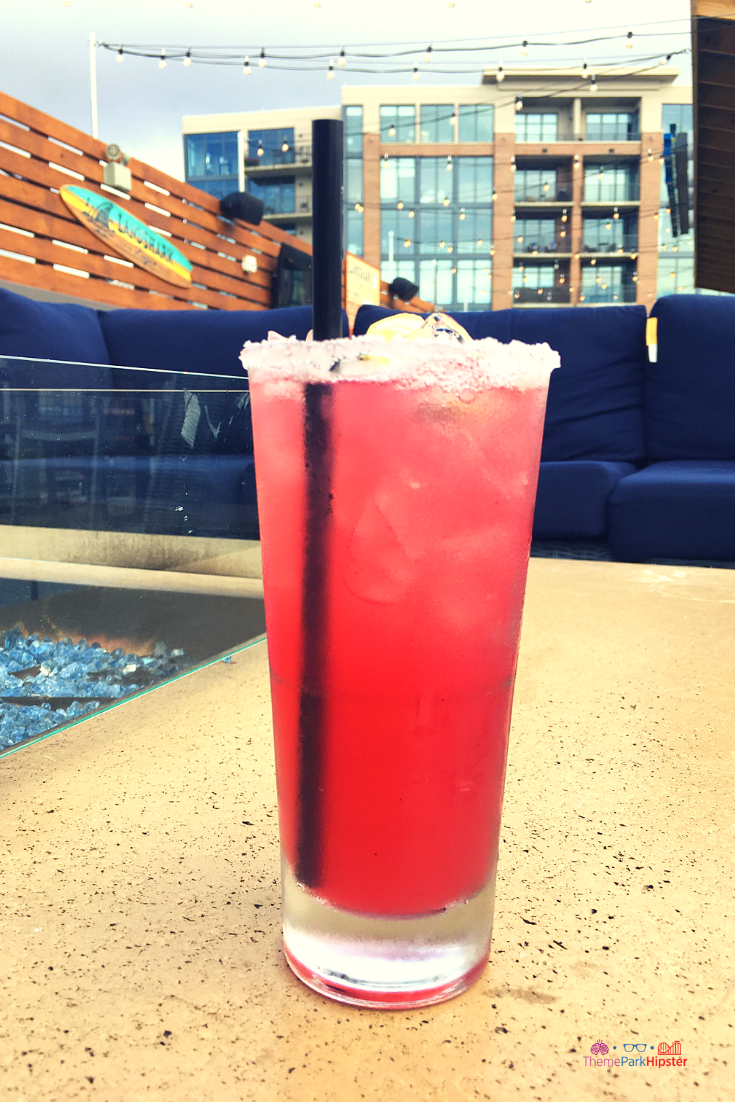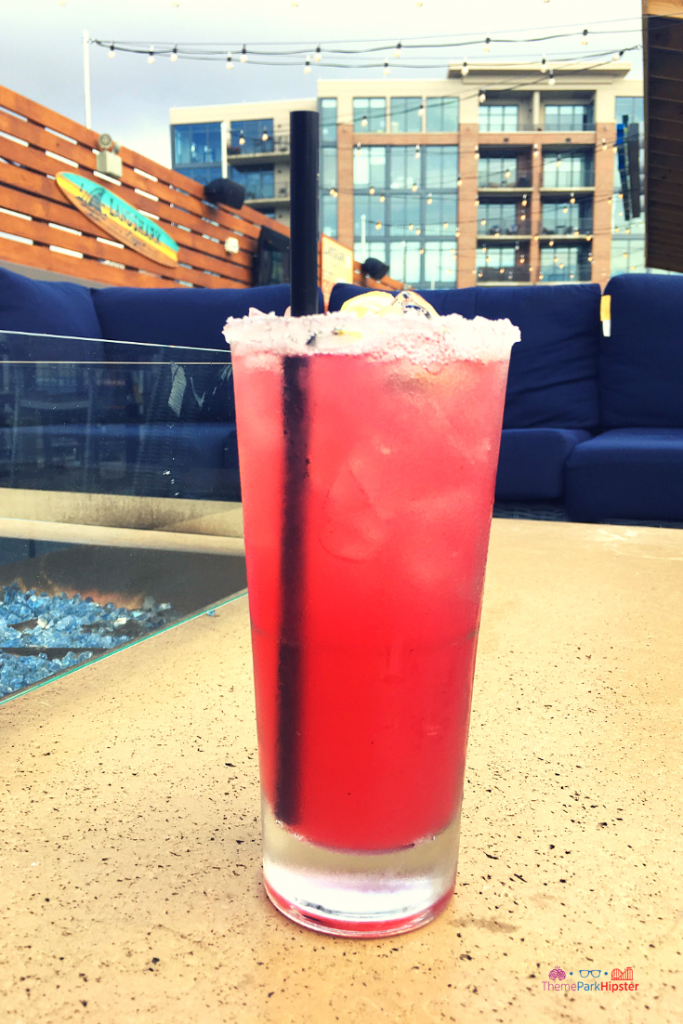 When you come to Margaritaville in Cleveland go upstairs, have a drink, sit by the fireplace on one of the comfy couches, get your selfies in, do everything you have to do and enjoy your refreshing cocktail.
You'll come to appreciate the peaceful sights as you look out into eclectic area of the Flats at East Bank.
5. Sing the Margaritaville Song with Jimmy Buffett
Another reason why you have to be here on your trip to Cedar Point is because of Jimmy Buffett himself.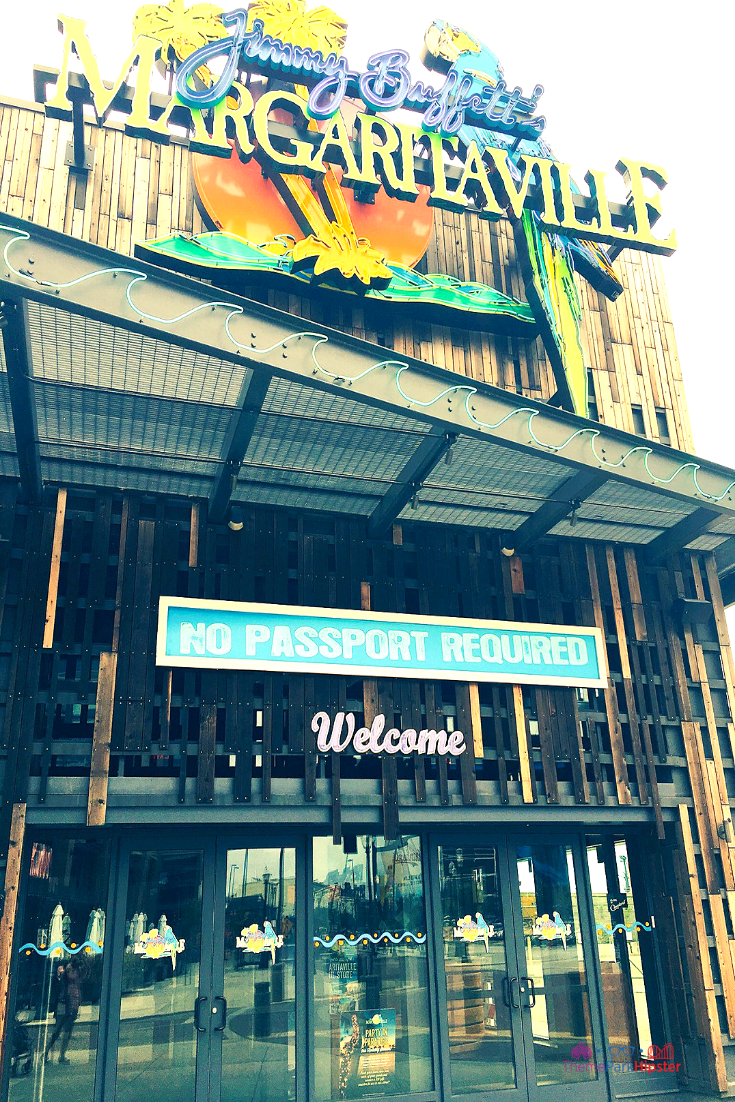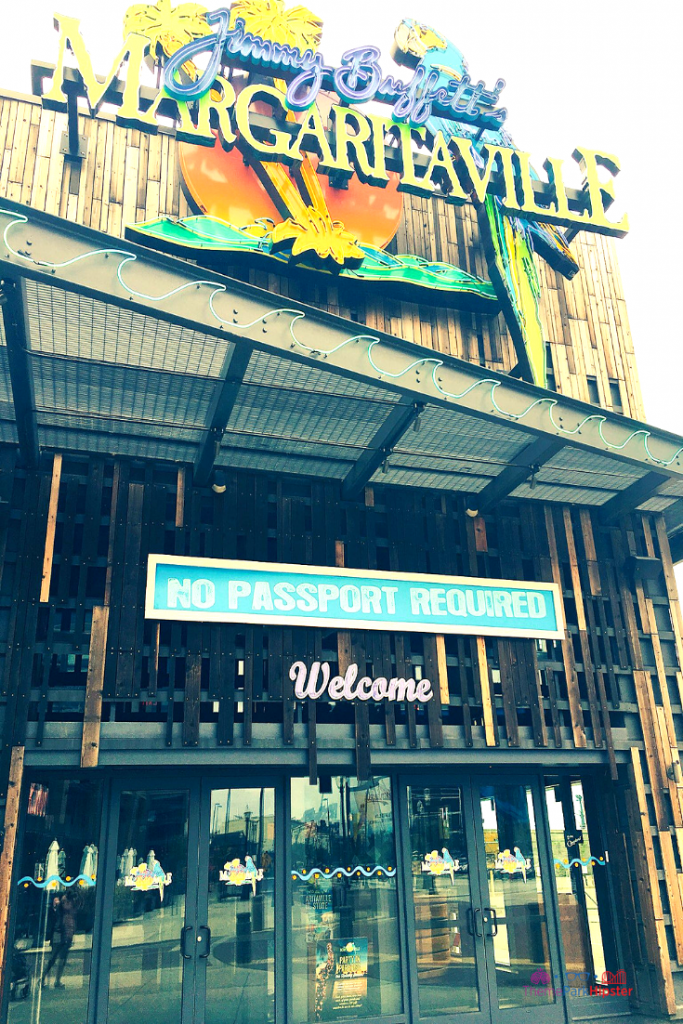 Get lost in not only the classic tunes, but also all the stories told from memorabilia shown throughout the restaurant.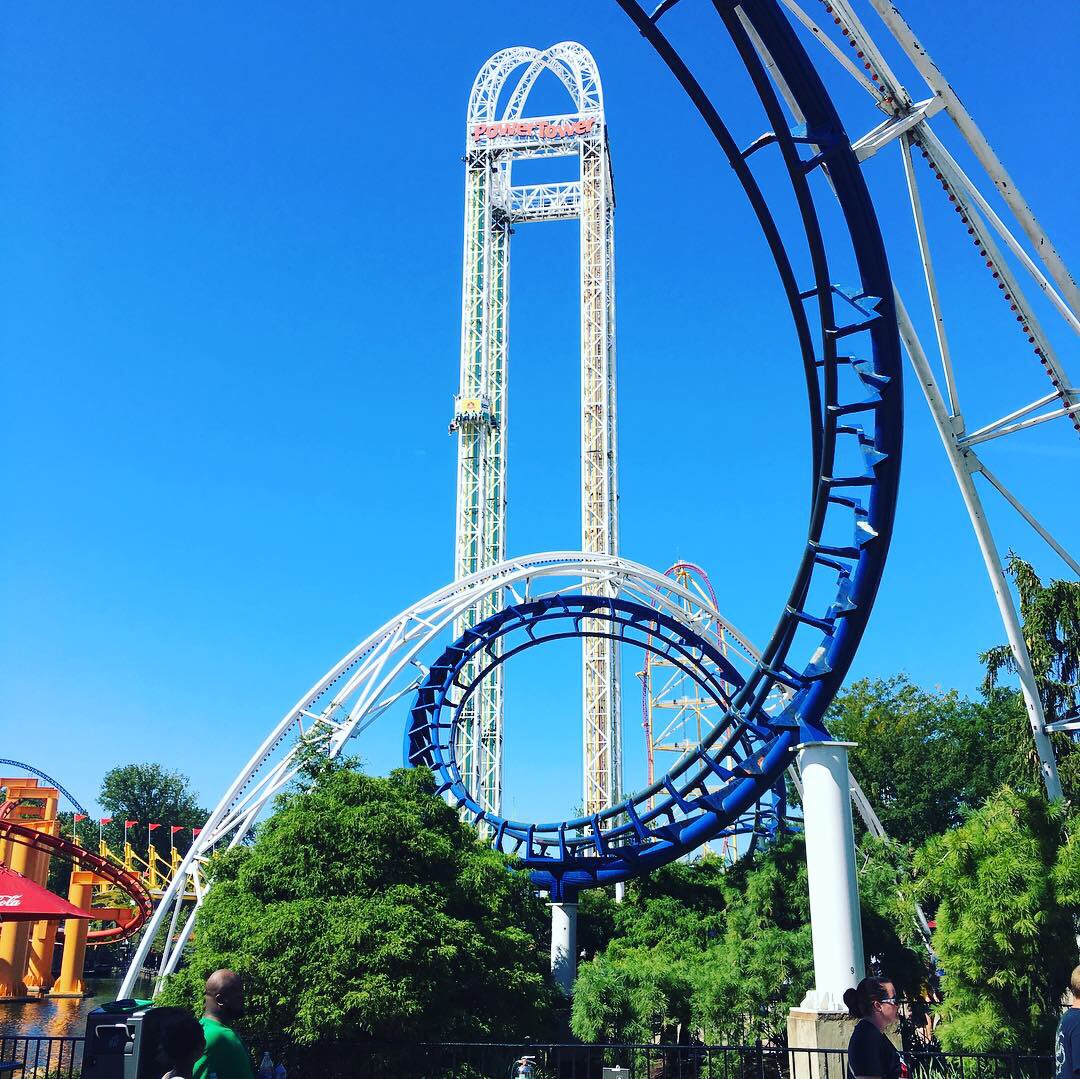 You'll feel as if you've escaped to Key West right in the middle of Ohio. Allow yourself to get caught up and to sing all of the classic songs.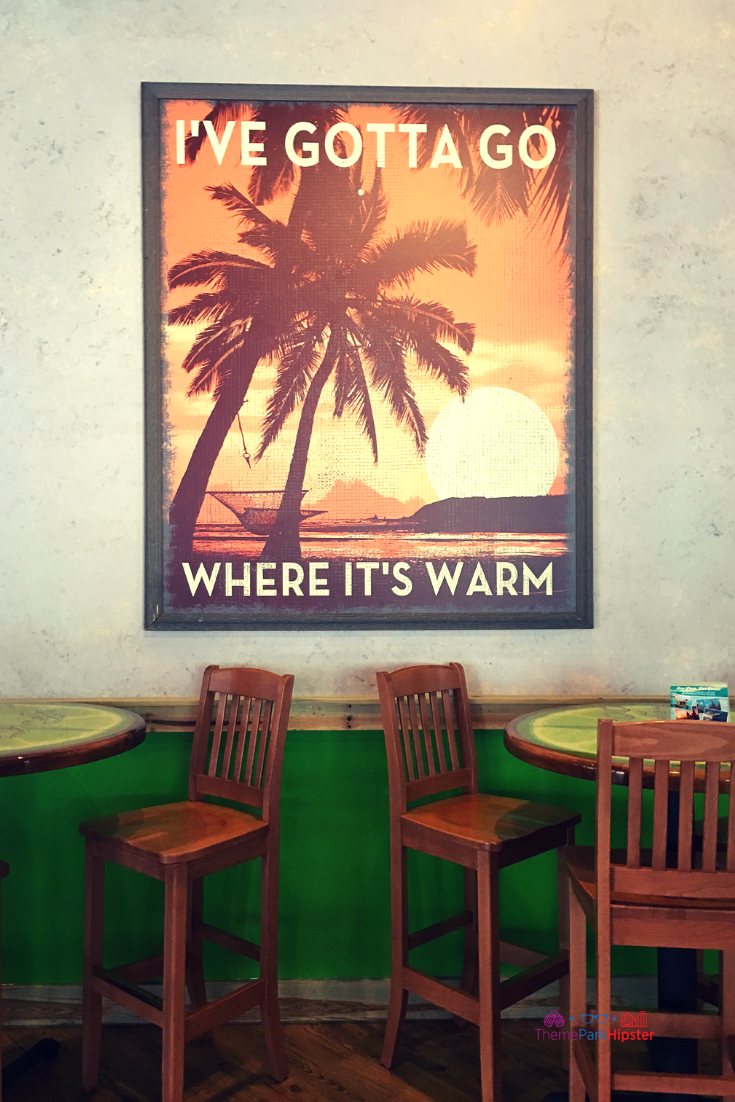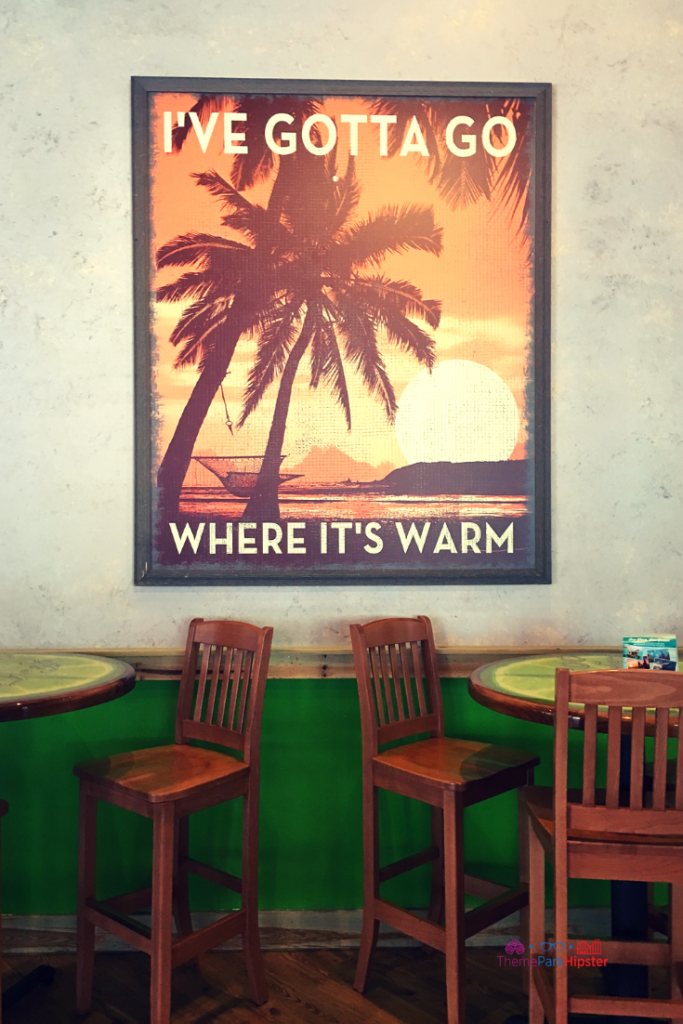 You'll forget that you're in Cleveland.
What to Know Before You Go to Margaritaville in Cleveland, Ohio
As you began to plan your evening at this tropical restaurant, you'll want to make the most of your time and visit. Some of the questions you may have are:
Does Margaritaville Cleveland take reservations?
Reservations are currently not available at Margaritaville Cleveland. However, Call Ahead Seating is available so that you can get on the list before you arrive. Please call the restaurant at (216) 615-8855.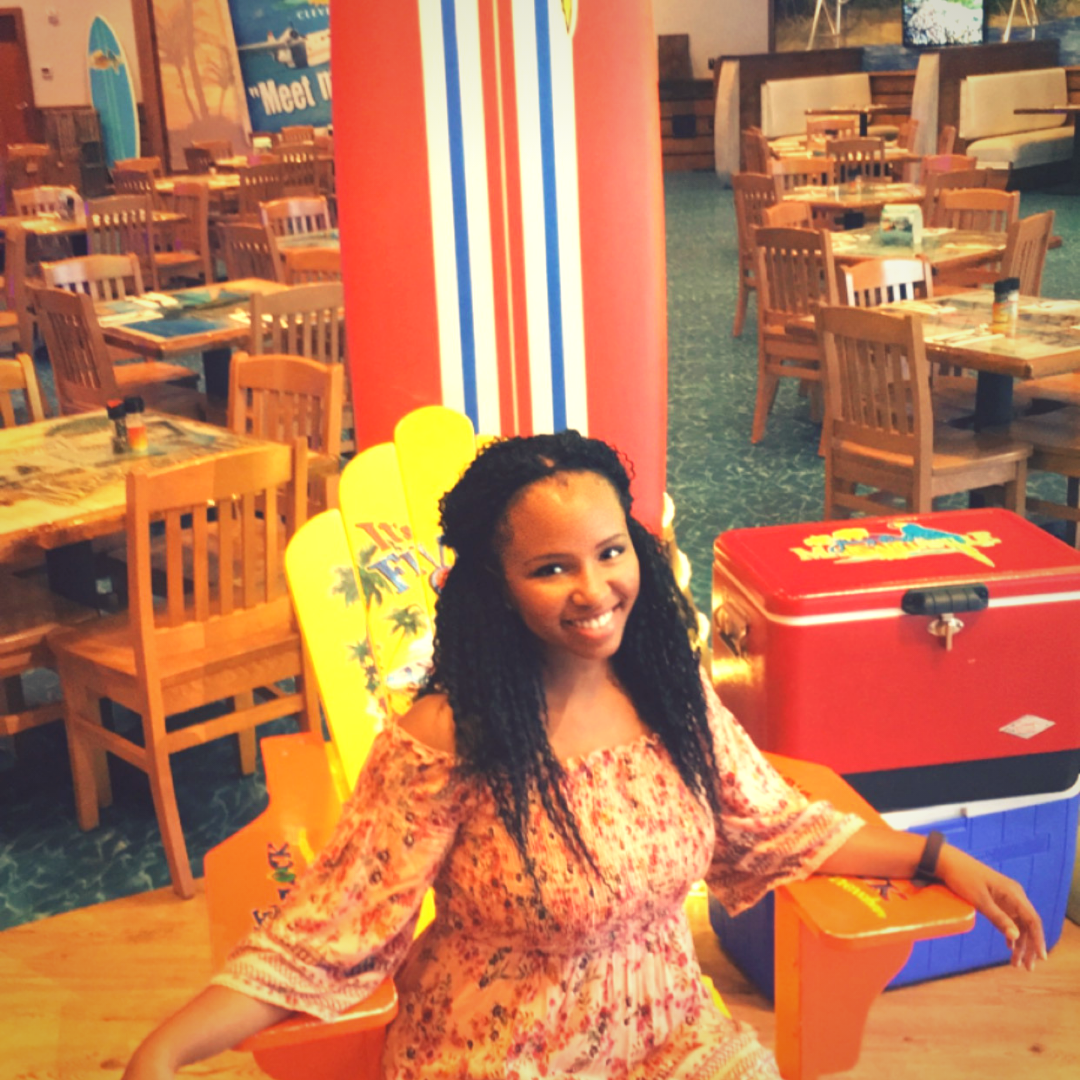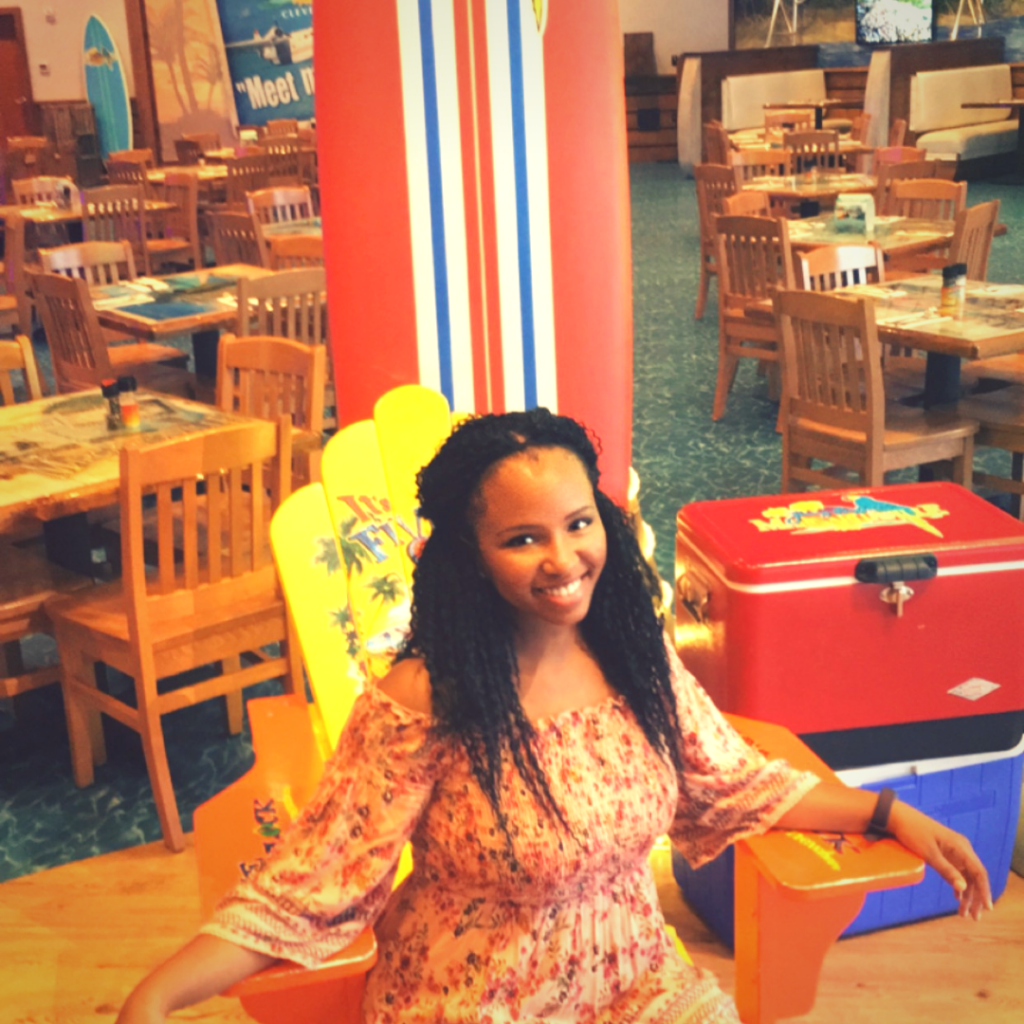 Does Margaritaville Cleveland have Happy Hour?
Occasionally this Margaritaville location will have a happy hour for you to enjoy. Times and dates vary based on the season.
Be sure to check their website to see if Happy Hour will be available on your visit.
When does Margaritaville Cleveland open?
This Margaritaville location opens daily at 11 a.m. They close at 9 p.m. from Sundays to Thursdays and at 10 p.m. on Fridays and Saturdays.
Ready to plan your theme park trip? Watch the best vacation planning tips on YouTube. Get started here!
My Final Thoughts on Your Margaritaville Cleveland Visit
Make Margaritaville in Cleveland one of your stops as you make your way throughout the Midwest going from theme park to theme park on your solo travels.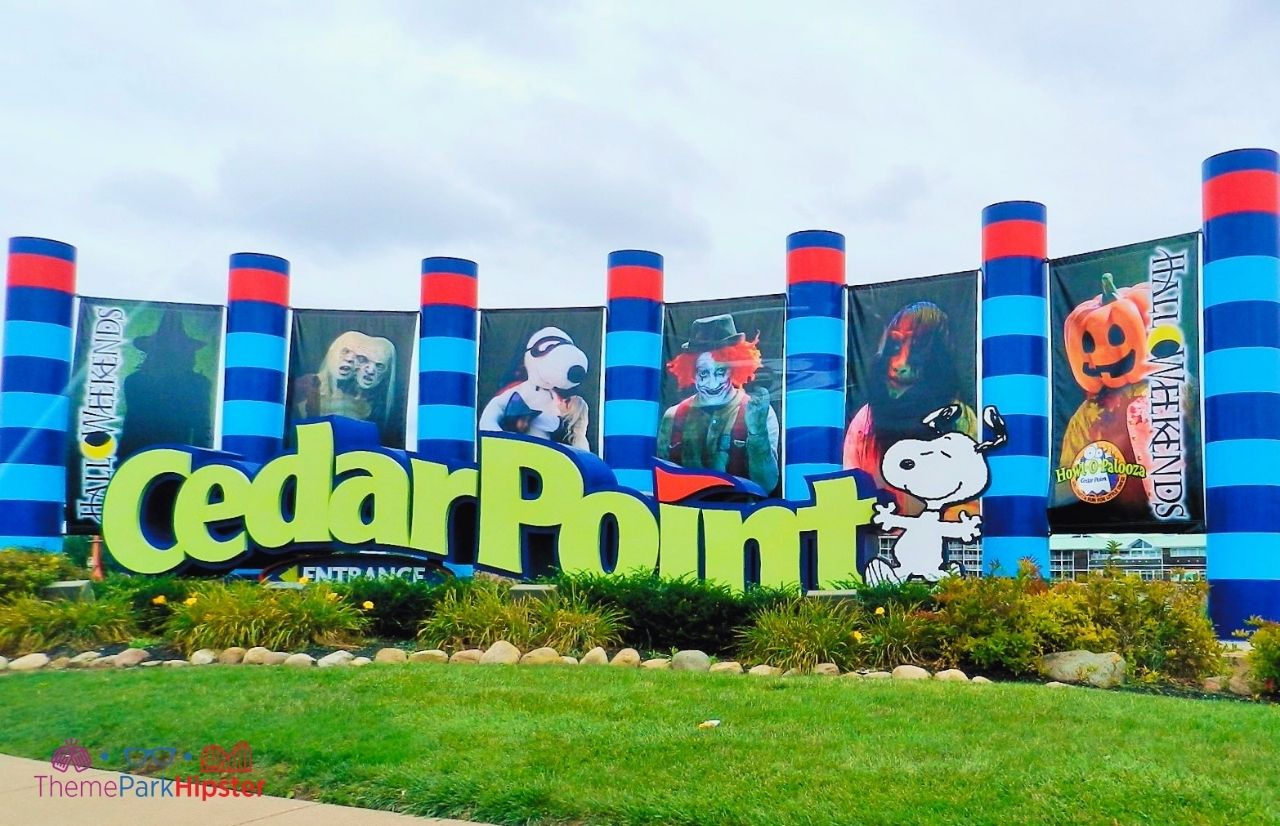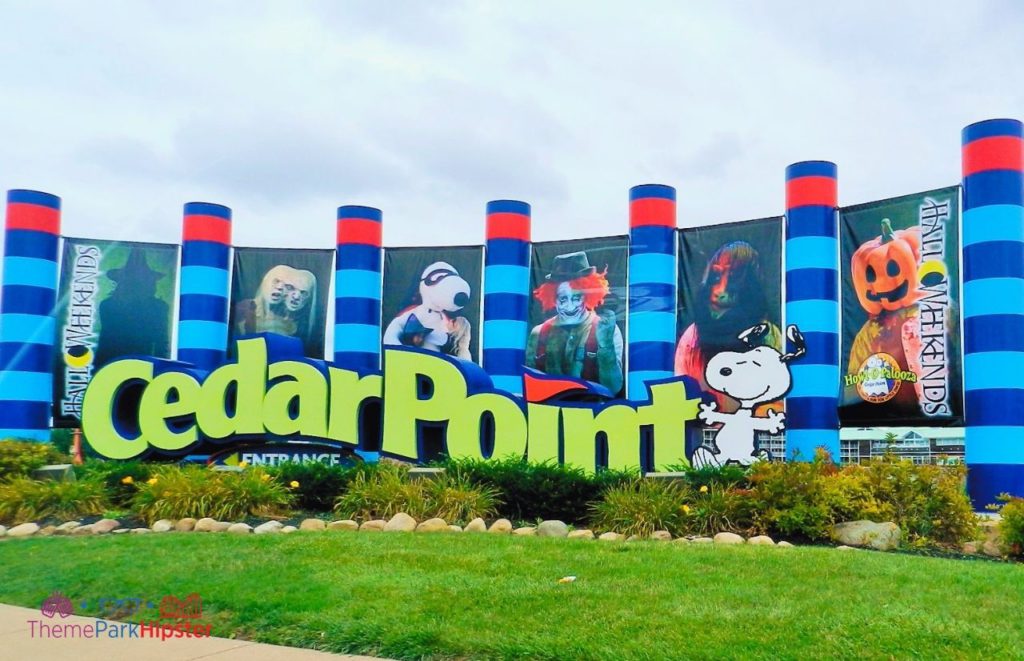 While you're there, explore the city. There are so many other things to do in Cleveland that I didn't even know about.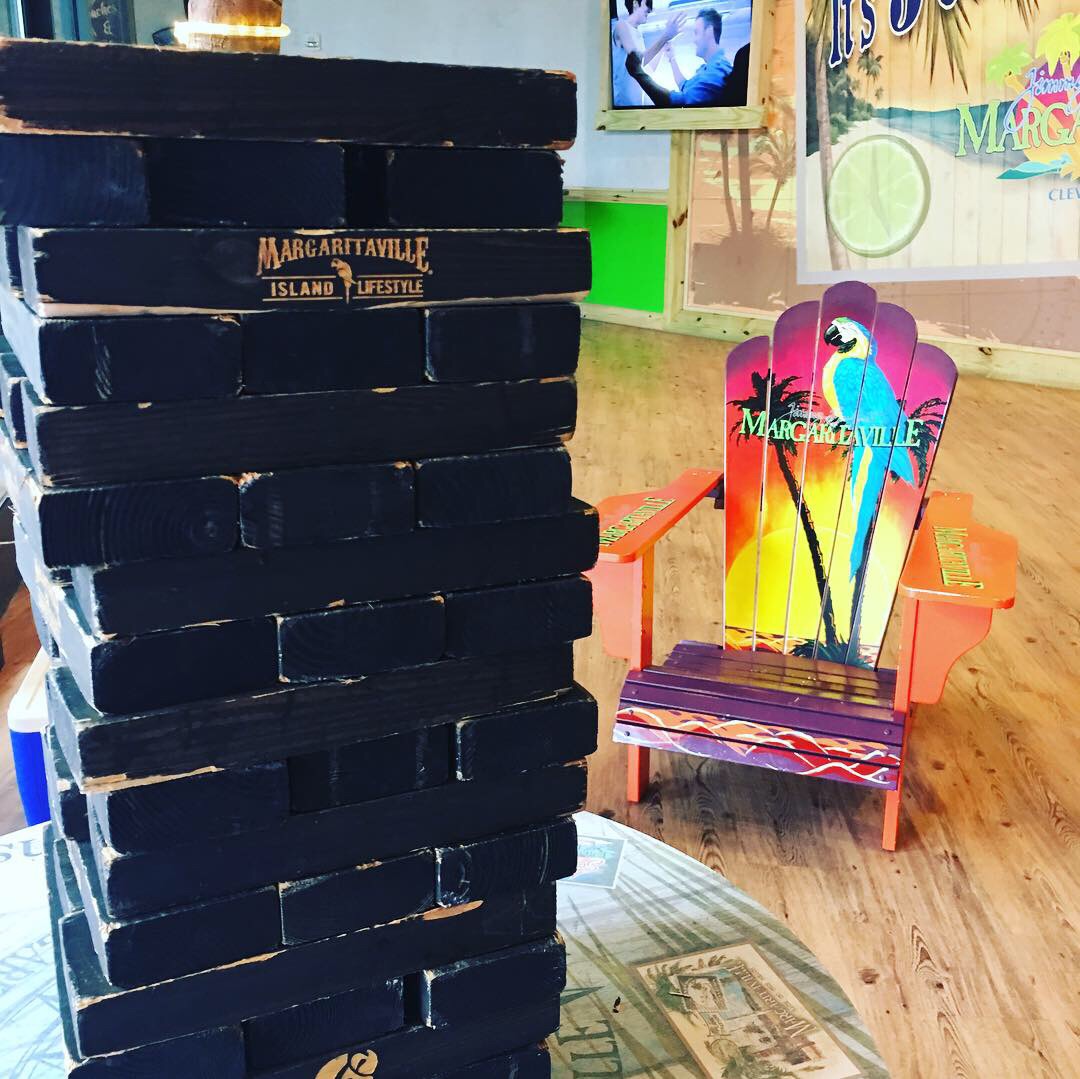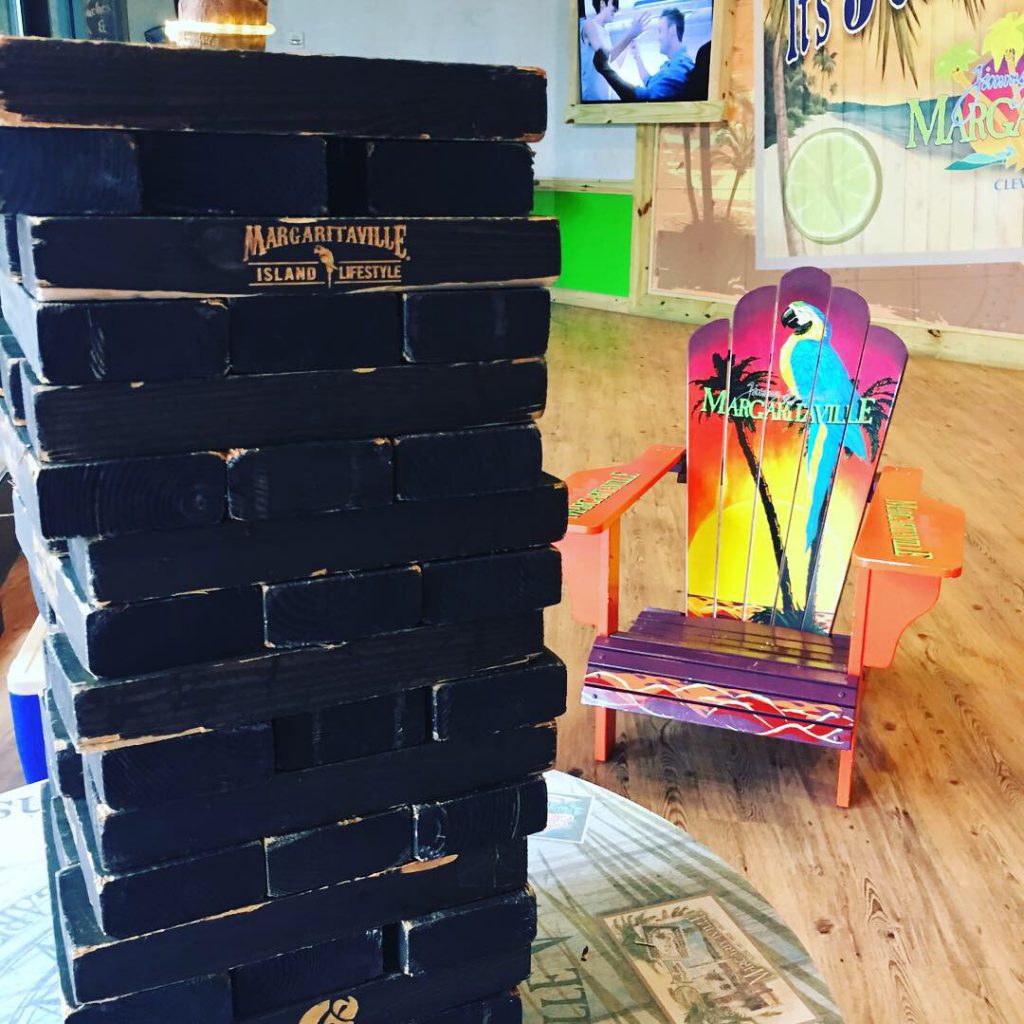 While waiting for my Margaritaville reservation I was able to visit the Westside Marketplace and The Christmas Story House.
These are just a few things that make Cleveland a great place to visit.
And Jimmy Buffett's Margaritaville just added to it!
Have you ever dined with the Jimmy Buffett crew at any of the Margaritaville locations? If so, let me know what your favorite drink or dish is in the comment section below.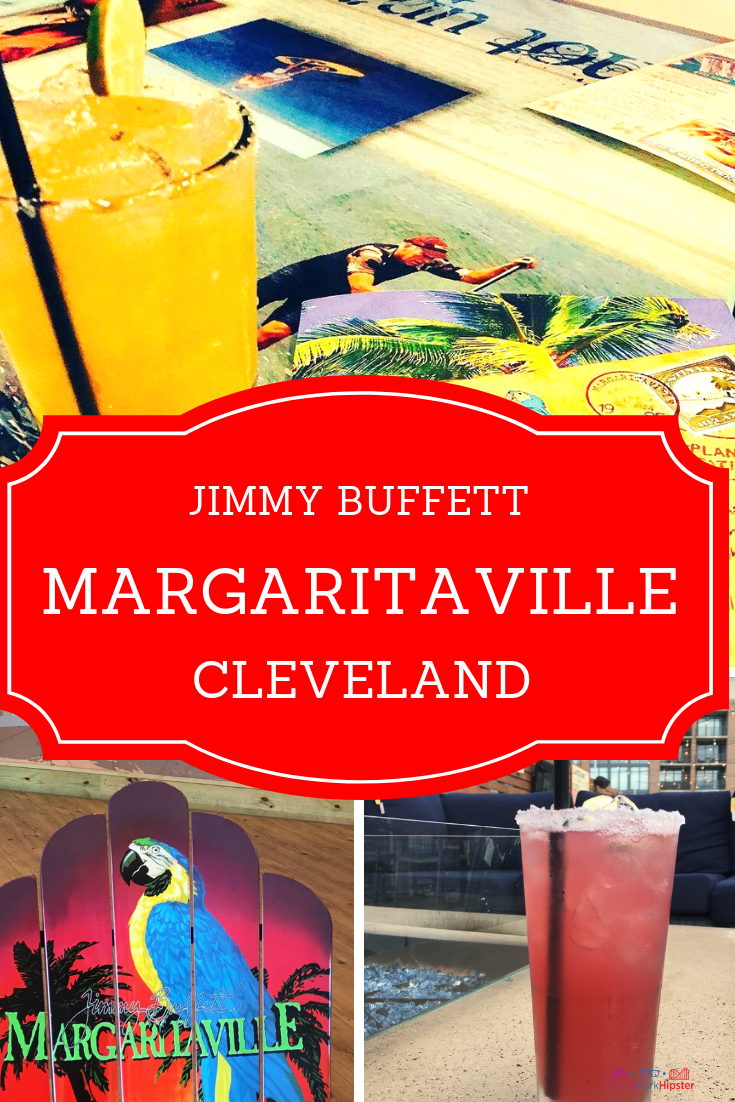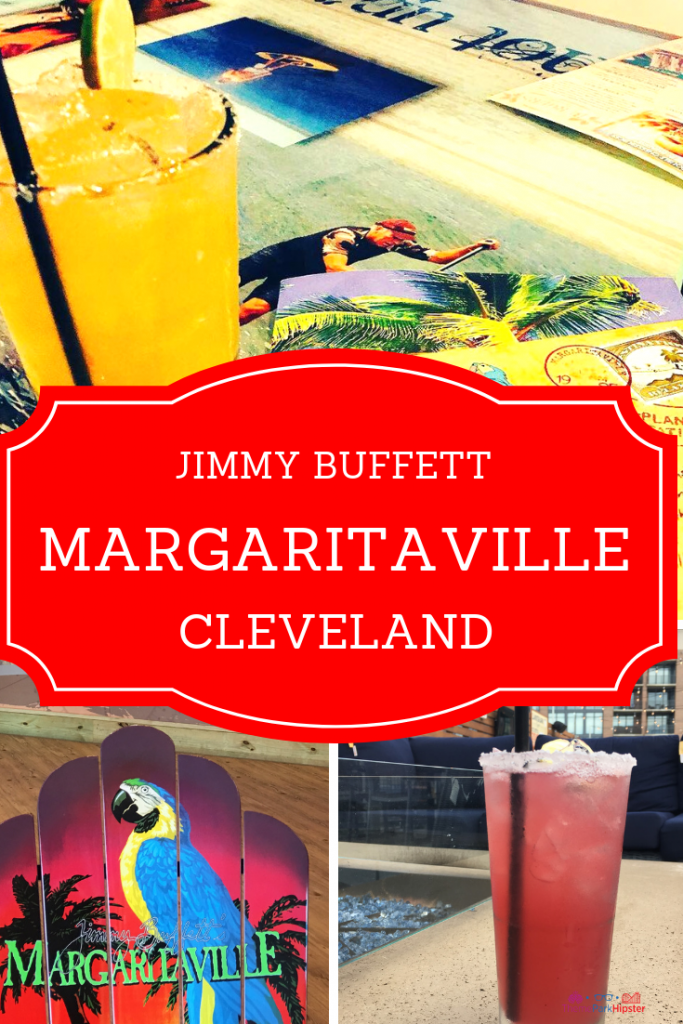 If you need to make a reservation you can call ahead so that you can get on the list before you arrive at the venue. Please call the restaurant at (216) 615-8855.
Get More Travel & Cedar Point Planning Tips Below:
Until next time, Happy Park Hopping Hipsters!
NikkyJ
(Original Article Date: September 25, 2018/Updated May 5, 2023)