Are you ready to take on the Gemini roller coaster at Cedar Point?
As we continue to go through all of Cedar Point's historic and exhilarating coasters, we turn our eye to the next on our list.
But what exactly is the story behind Gemini?
What allows it to stand the test of time amongst others as a classic coaster and as a favorite among coaster enthusiasts today?
Today, I will answer those questions, as well as the:
History
Ride Experience
Roller Coaster Stats
How to Make the Most of Your Time at Cedar Point
THIS POST MAY CONTAIN AFFILIATE LINKS. PLEASE READ MY DISCLOSURE FOR MORE INFO. Which means if you click on certain links, I may receive a small commission at no additional charge to you.
What is the Gemini Coaster at Cedar Point?
Gemini is a racing coaster which consists of two roller coasters that travel along parallel or mirrored paths to give the appearance of a race between the two coasters.
The history of racing coasters is fascinating, and Gemini is one of the older ones that still operates today.
These tend to be older wooden coaters such as Cedar Point's Gemini, Lightning Racer at Hersheypark and The Racer at Kings Island.
However, there does exist newer versions of racing coasters like West Coast Racers at Six Flags Magic Mountain, which is made of steel and debuted in 2020.
Is Gemini Still at Cedar Point?
You'll be happy to know that the Gemini Ride is still open at Cedar Point. It's one of the few classic attractions still operating at the park today.
Now let's get into the unique history of this Cedar Point roller coaster.
History of Gemini at Cedar Point
The Gemini roller coaster was developed by Arrow Development and construction was done by Mosser Construction.
Arrow Development grew when Disney contacted them to help create classic dark ride attractions such as Mr. Toad's Wild Ride, Mad Tea Party and Snow White's Scary Adventures (now Snow White's Enchanted Wish).
They were also responsible for the infamous Python roller coaster at Busch Gardens Tampa.
The company has since gone defunct in 2001.
Gemini's Bold Entrance into the World of Thrill Rides
As part of marketing, Cedar Point claimed that Gemini would be the tallest, fastest and steepest coaster in the world with a height of 125 feet and max speed of 60 miles per hour (MPH).
This was not the case as Giant Coaster at Fuji Q Highland Park, which opened in 1966 was 131.1 feet tall.
With the addition of Gemini, it expanded the park's midway section by about 3,000 feet. The expansion actually started with the addition of the Corkscrew attraction.
When was the Gemini built at Cedar Point?
On June 17, 1978, Gemini made its debut at Cedar Point at a price tag of $3,400,000 and was a very popular attraction at the time.
Get YOUR Discount Cedar Point Tickets TODAY!
Gemini Roller Coaster Experience at Cedar Point
The ride begins with both trains being leaving the station simultaneously, then making a 90° right turn, traveling through a tunnel.
Gemini then makes another 90° right turn and travels up the 125.3 foot chain lift hill.
How fast does the Gemini at Cedar Point go?
Once the trains tops the hill, riders drop 118 feet at a 55° angle, reaching speeds of 60 mph.
The trains then goes back up a hill, where riders slowly make a large U-turn to the left.
Then the roller coaster then drops about halfway and goes into a camelback, followed by a U-turn to the right.
Gemini then drops, rolls through another camelback, and into the mid-course brake run.
Following the mid-course brakes, the coaster makes another giant U-turn to the left, followed by two small bunny hills.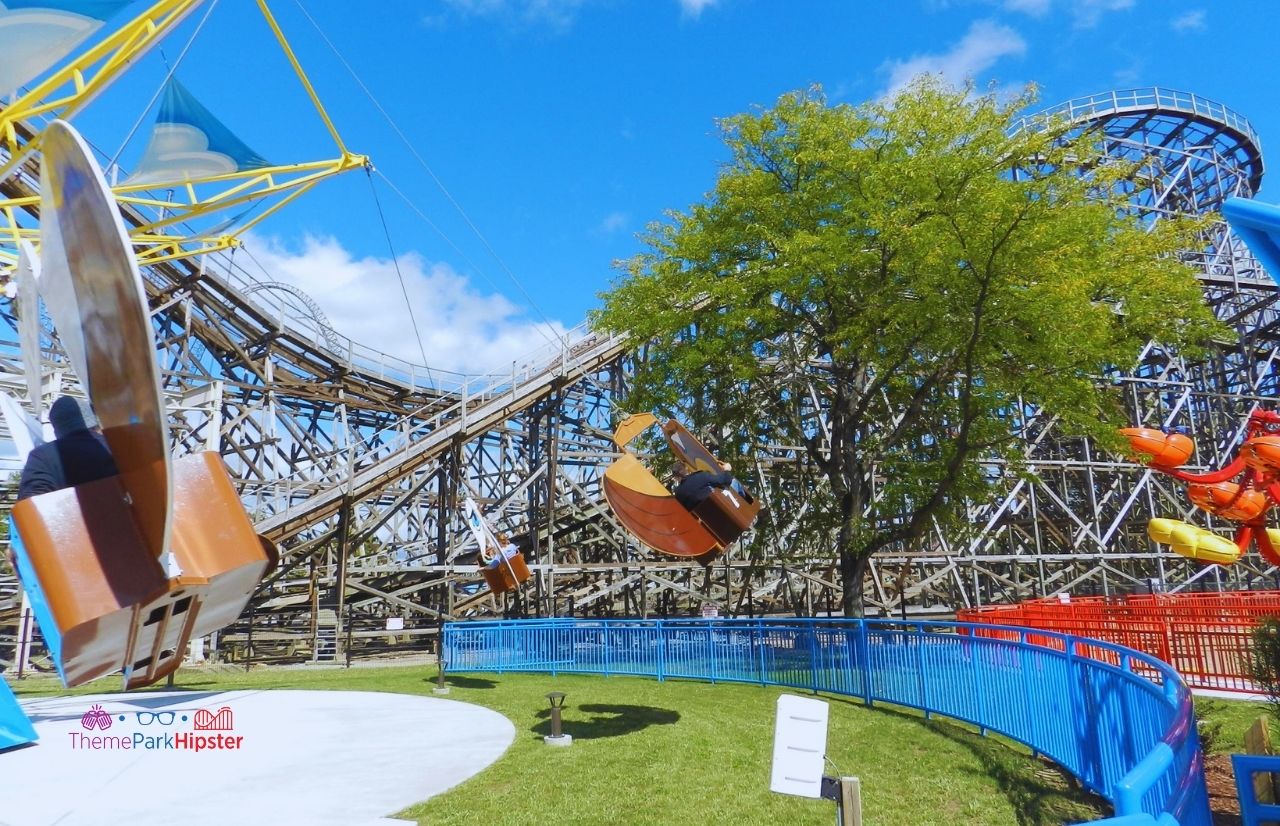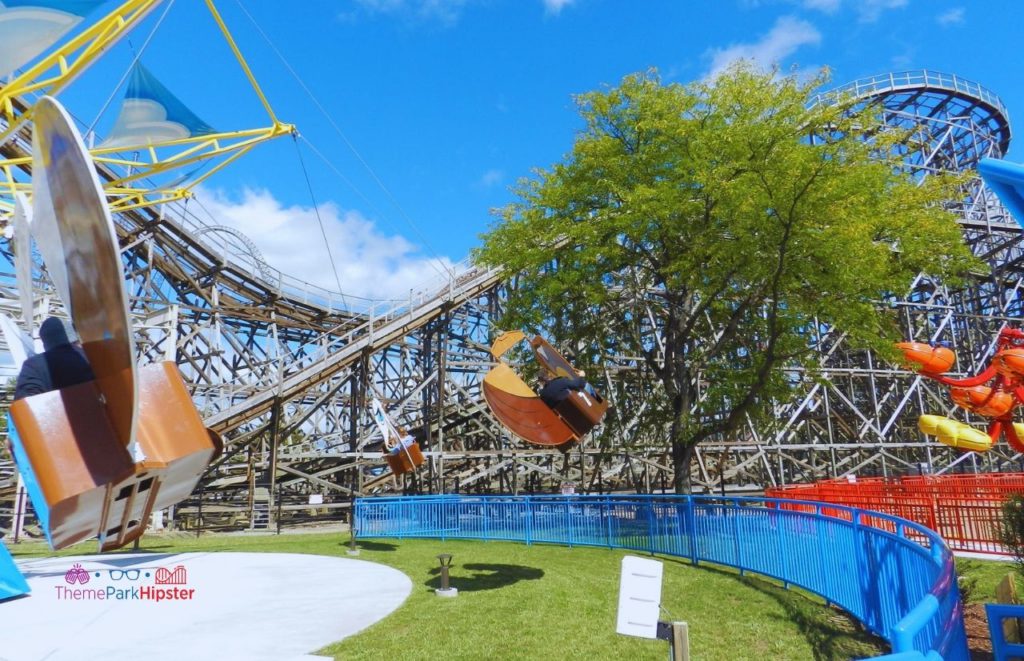 The coaster's finale is a 360° upwards helix, where both trains travel in opposite directions.
Watch: The MOST UNDERRATED First Timer Tips for Cedar Point (Ultimate Guide)
Cedar Point Roller Coaster Stats for Gemini
These stats are for both the red and blue sides of Gemini, ranging an average of 3,300 riders an hour as the ride has one of the highest capacities in the park.
How tall is the Gemini at Cedar Point: Height of 125 ft
Drop: 118 ft
Length: 3.935 ft
Speed: 60 MPH
Max Vertical Angle: 50 degrees
Time: 2 minutes and 40 seconds
Recommended: Top 10 Ways You Can Find CHEAP Cedar Point Tickets
My Final Thoughts and Review on Gemini at Cedar Point
Gemini at Cedar Point is a symbol of classic midway fair attractions from year's past.
There is a reason that it continues to be such a highlight and staple to Cedar Point amongst its numerous, record breaking attractions.
While not truly the record breaker it claimed to be in 1978, today it stands the test of time as an exciting, racing ride experience that not really seen these days anymore.
Have you conquered Gemini at Cedar Point? Let me know in the comments section below.
Until next time, Happy Park Hopping Hipsters!