I love reading some of the most inspirational quotes from Walt Disney.
He was a dreamer, an innovator, and a true testament of what hard work and perseverance can do for anyone who believes.
From the early days of animation in Missouri to the opening of Disneyland in 1955, Walt's work and legacy still lives on.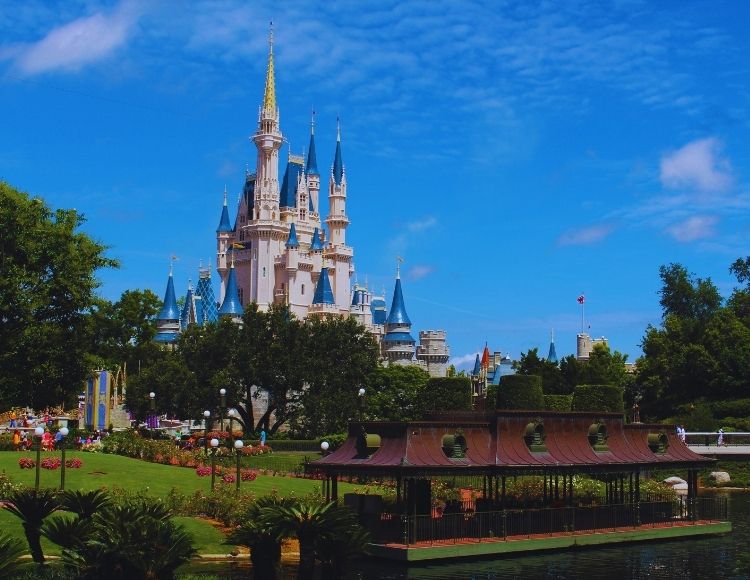 THIS POST MAY CONTAIN AFFILIATE LINKS. PLEASE READ MY DISCLOSURE FOR MORE INFO. Which means if you click on certain links, I may receive a small commission at no additional charge to you.
Walt Disney has inspired me and other great people of this world to dream BIGGER, do MORE, and LIVE uninhibitedly.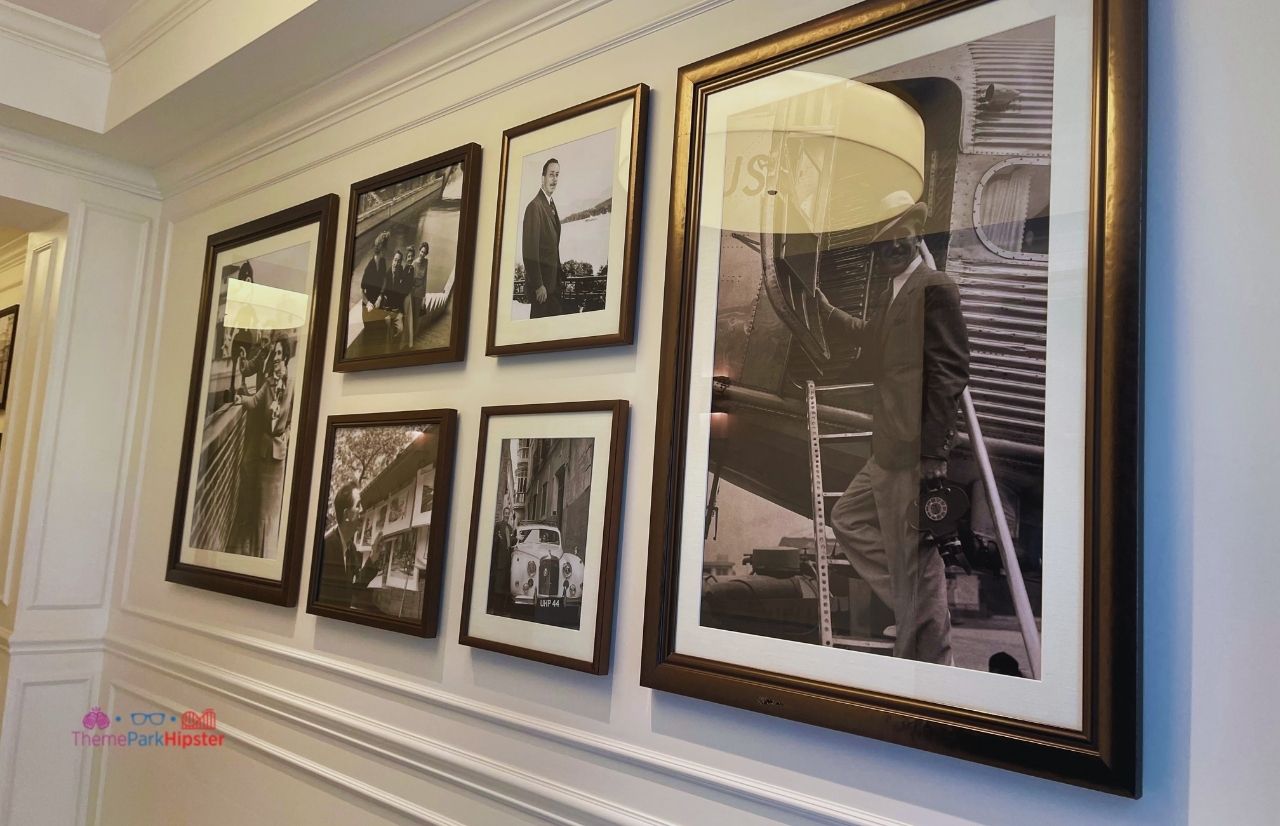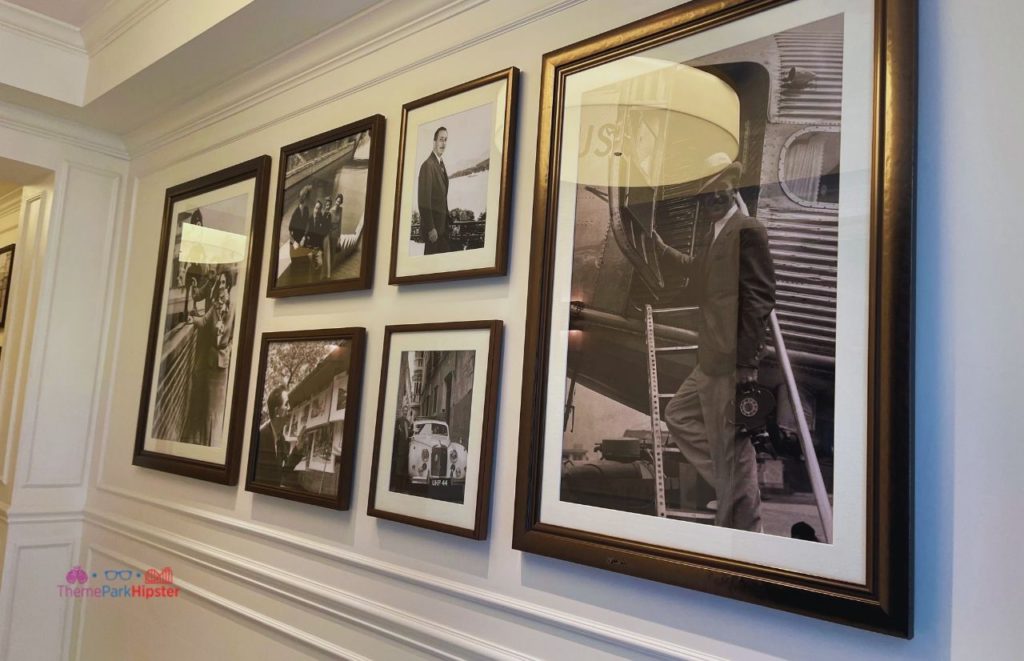 His words and passion has inspire not only me, but all of us to live out our dreams.
It is with great honor that I give you the best Walt Disney quotes to inspire you in your life.
Have a DIFFERENT kind of Orlando vacation with a Resort home next to Disney World. Find Your Disney Resort Vacation Rental here!
33 Walt Disney Quotes to Keep You Moving Forward
1 – If you can dream it, you can do it.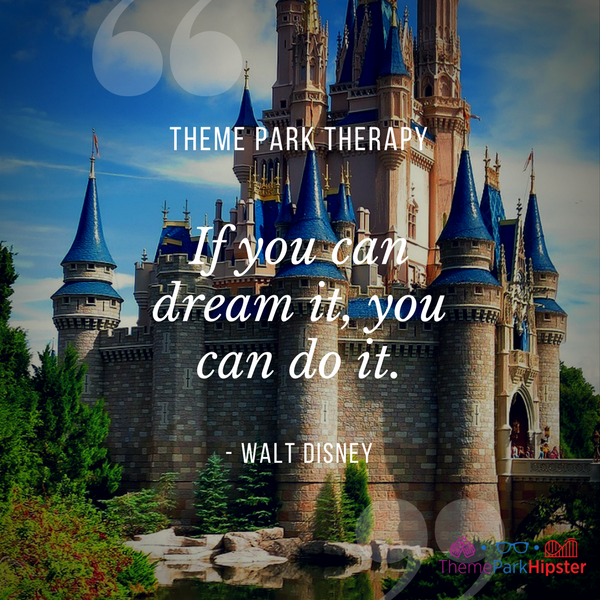 2 – First, think. Second, believe. Third, dream. And finally, dare.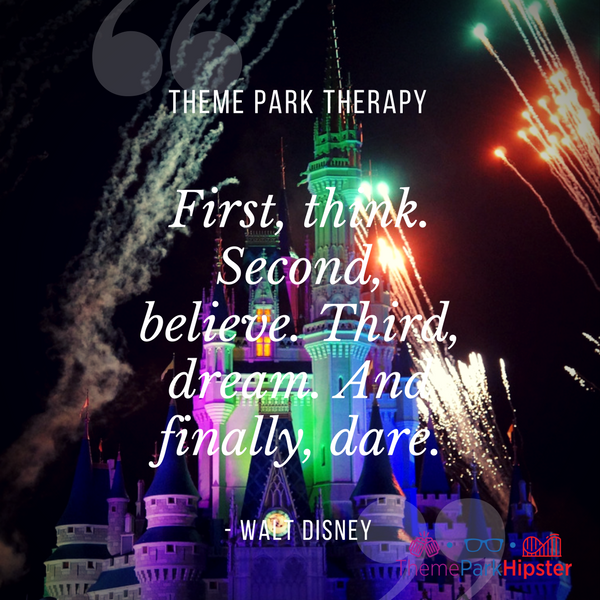 3 – When you're curious, you find lots of interesting things to do.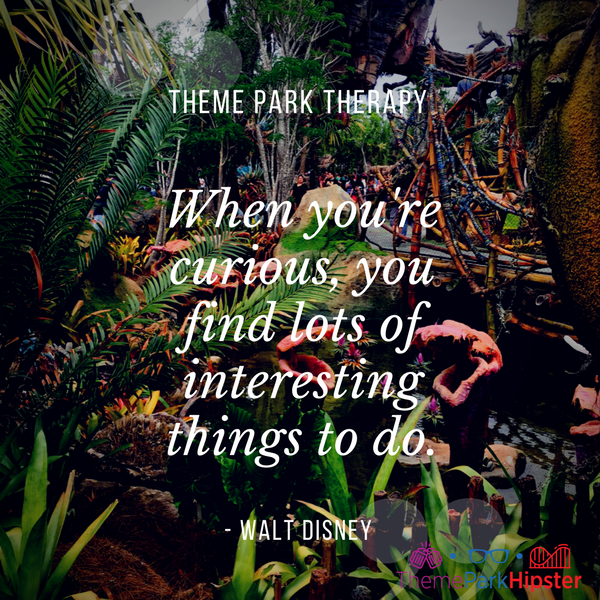 4 – A person should set his goals as early as he can and devote all his energy and talent to getting there.
ORDER NOW to secure your Walt Disney World theme park ticket! GET MY TICKETS.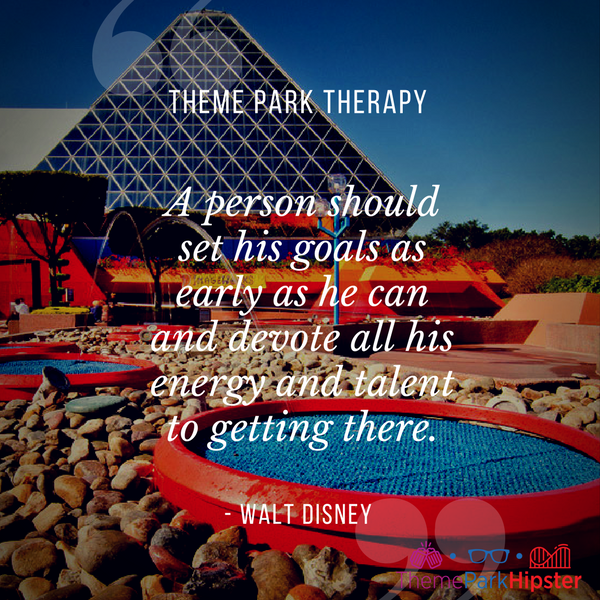 5 – All our dreams can come true, if we have the courage to pursue them.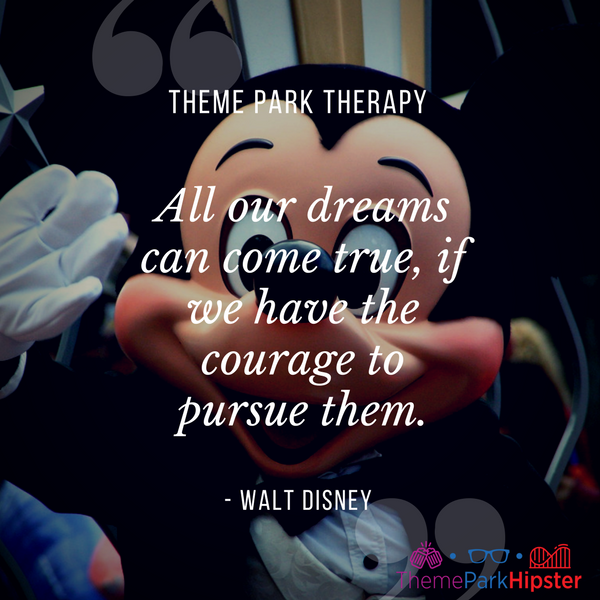 6 – The difference in winning and losing is most often not quitting.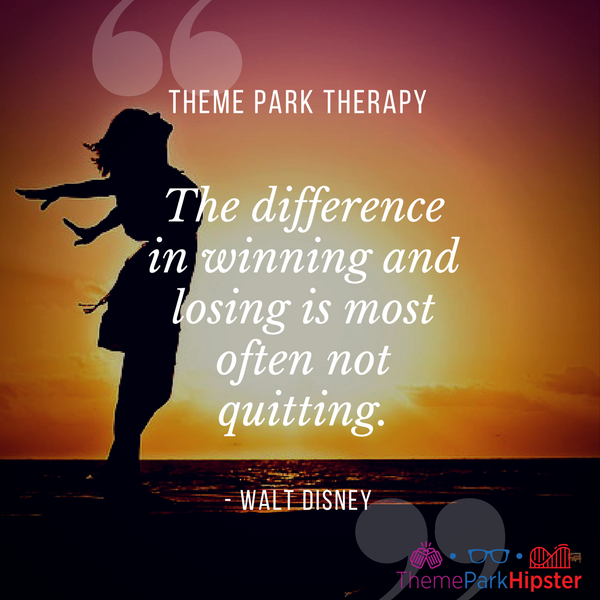 7 – The way to get started is to quit talking and begin doing.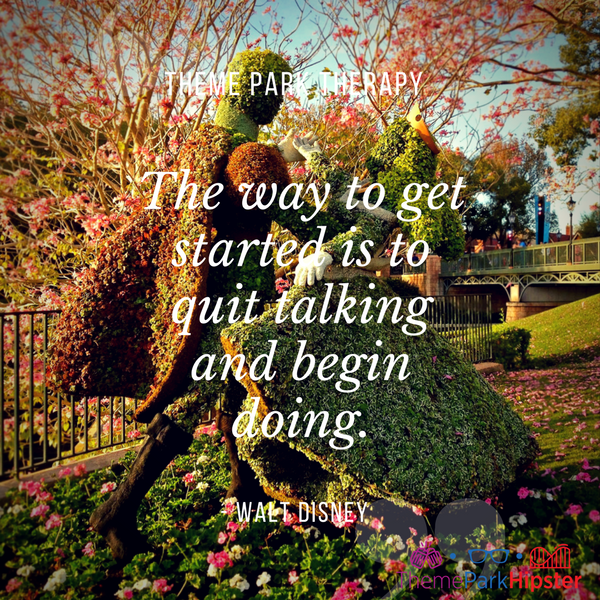 8 – I believe in being an innovator.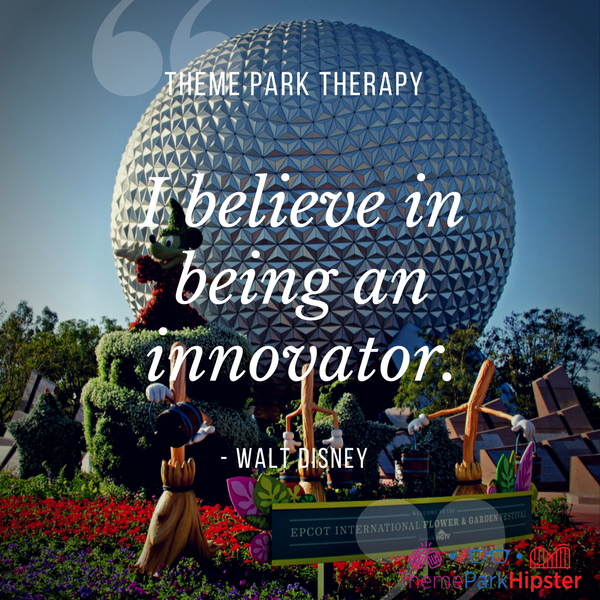 9 – When you believe in a thing, believe in it all the way, implicitly and unquestionable.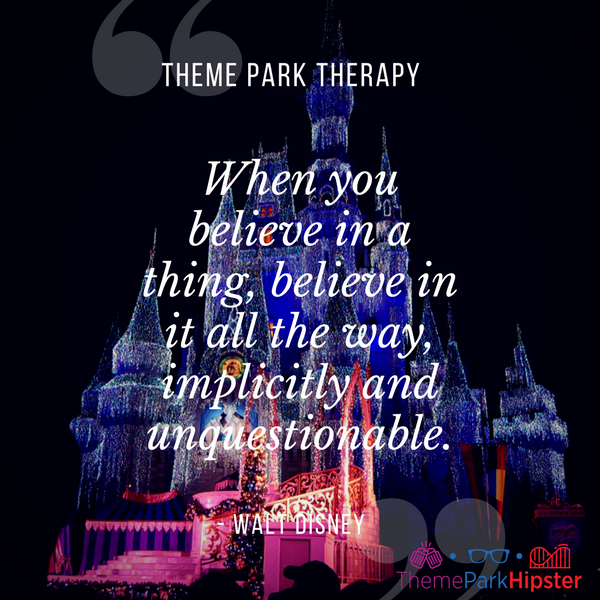 ORDER NOW to secure your Orlando theme park ticket reservation in the parks! GET MY TICKETS.
10 – The more you are in a state of gratitude, the more you will attract things to be grateful for.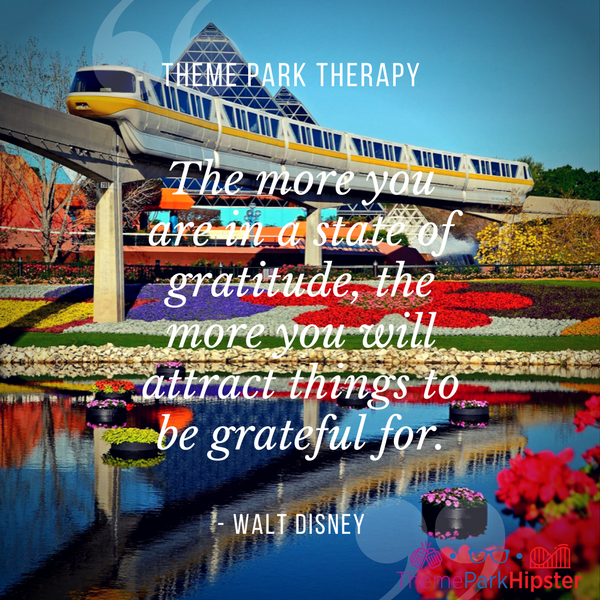 11 – Laughter is timeless, imagination has no age, dreams are forever.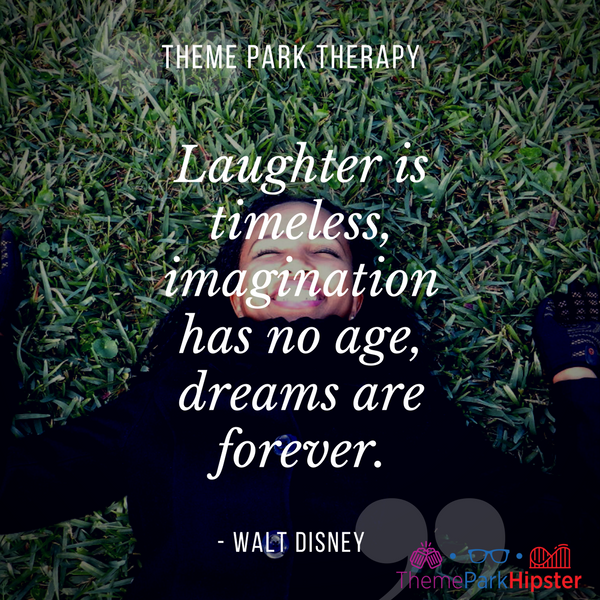 12 – The more you like yourself, the less you are like anyone else, which makes you unique.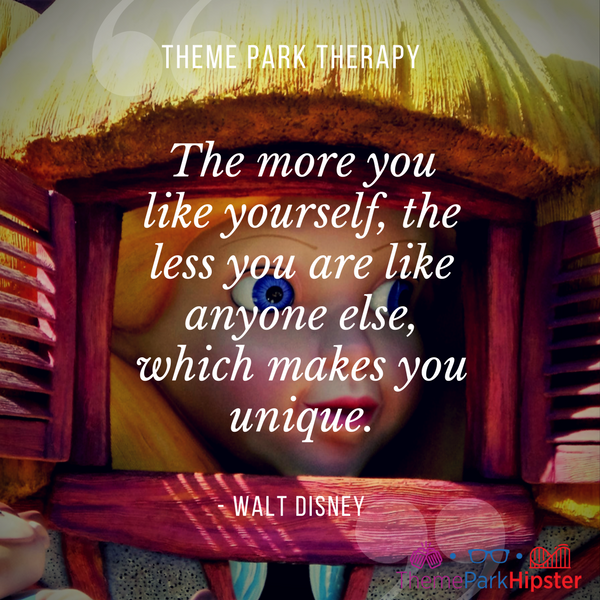 13 – Adults are only kids grown up, anyway.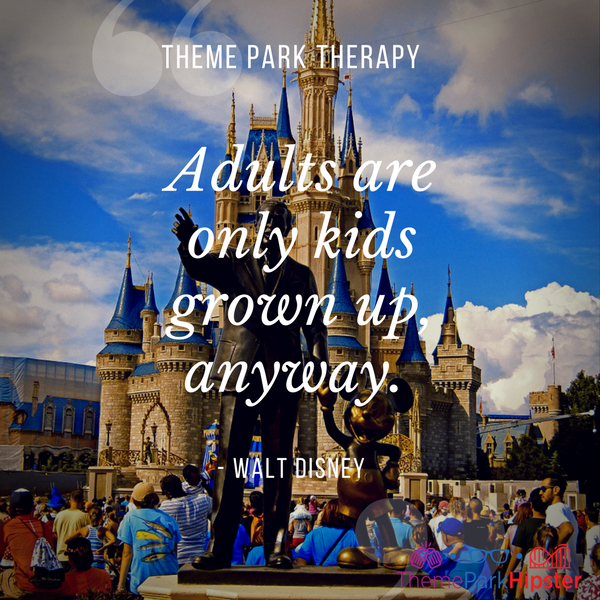 14 – That's the real trouble with the world. Too many people grow up.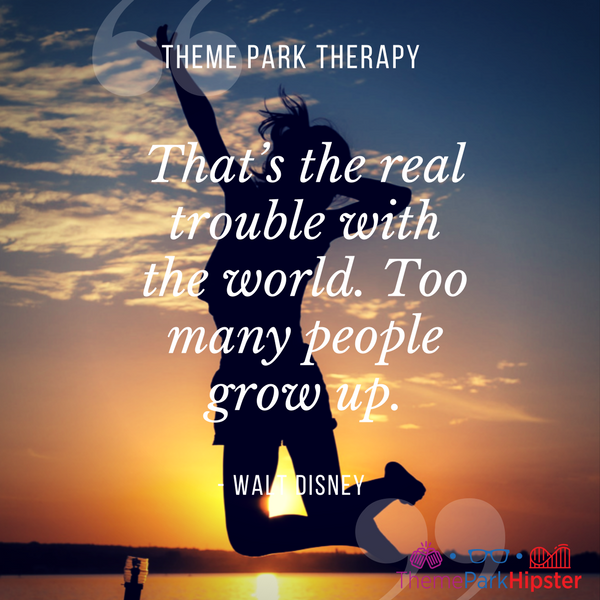 Ready to plan your theme park trip? Watch the best vacation planning tips on YouTube. Get started here!
15 – We create happiness.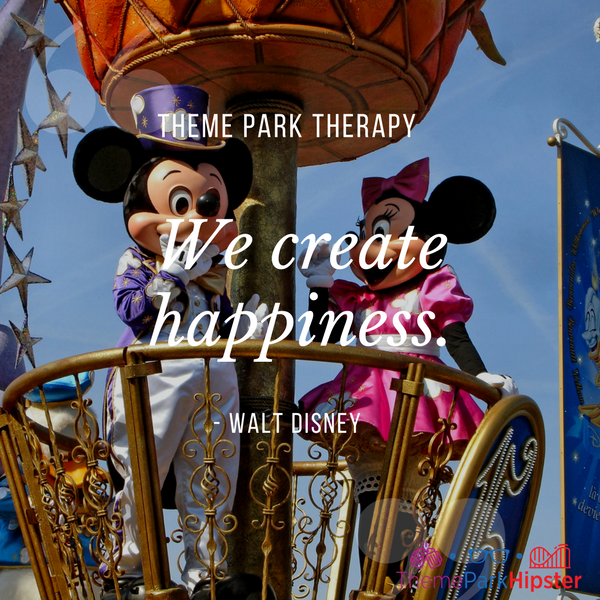 16 – Do a good job. You don't have to worry about the money; it will take care of itself.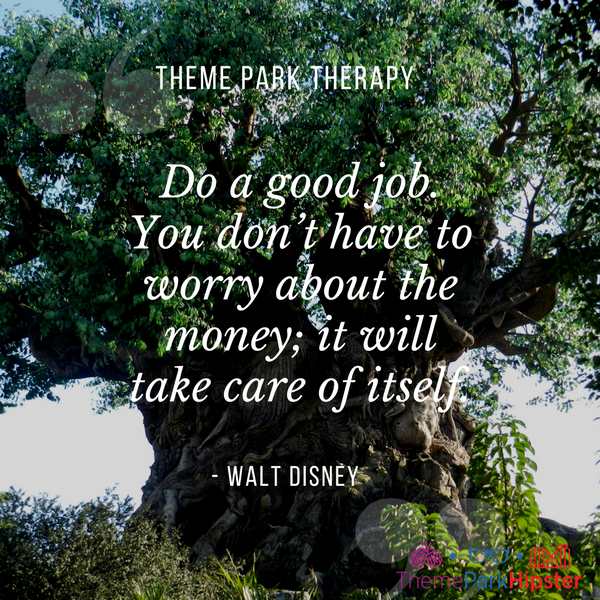 17 – There is more treasure in books than in all the pirate's loot on Treasure Island.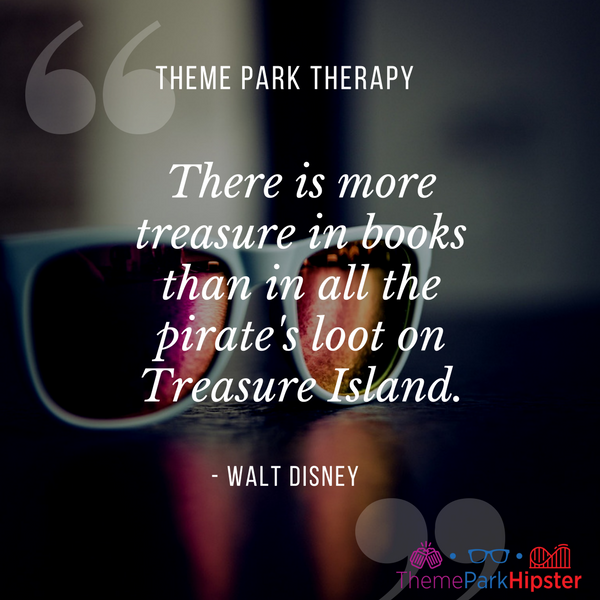 18 – You may not realize it when it happens, but a kick in the teeth may be the best thing in the world for you.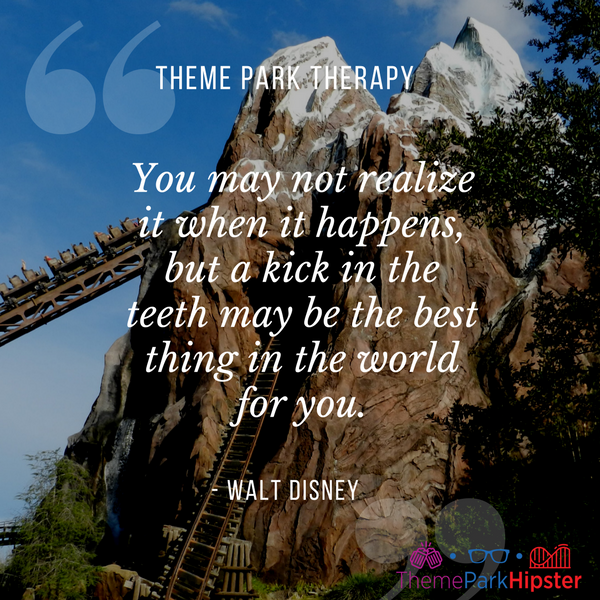 19 – Get a good idea and stay with it. Dog it, and work at it until it's done right.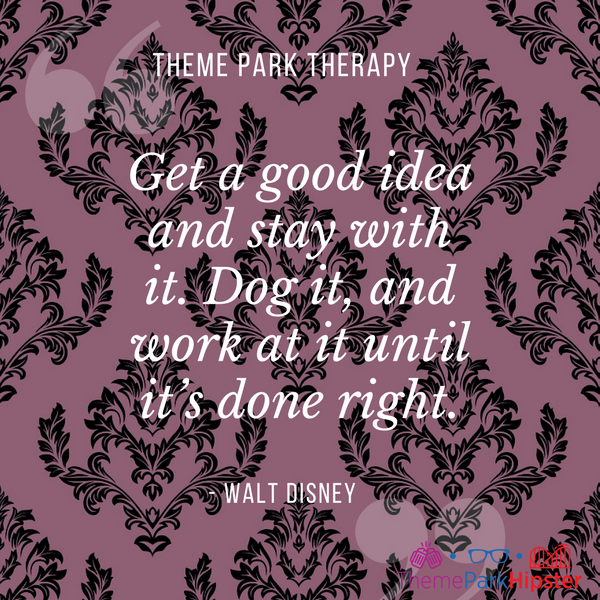 Ready to start planning your next Disney World vacation? Listen to the latest podcast episode on Apple or on your non-Apple device now!
20 – I have been up against tough competition all my life. I wouldn't know how to get along without it.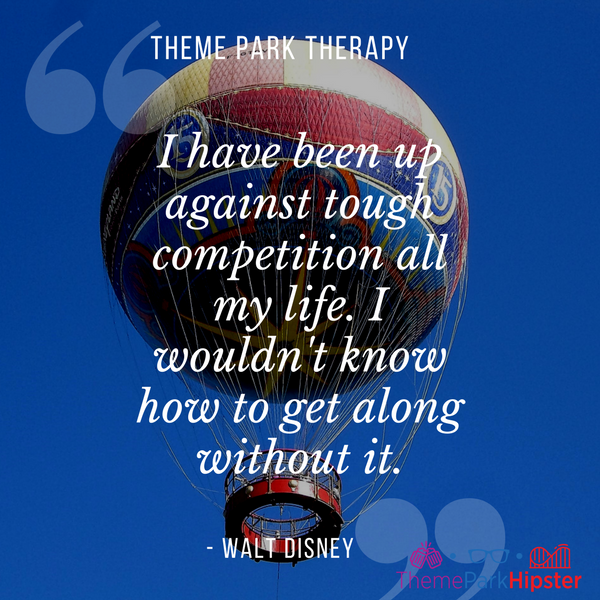 21 – The greatest moments in life are not concerned with selfish achievements but rather with the things we do for the people we love and esteem.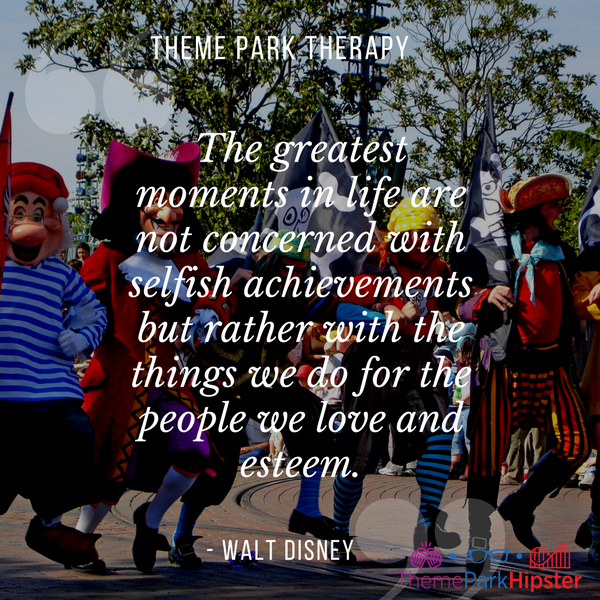 22 – When you go to bat as many times as I do, you're bound to get a good average.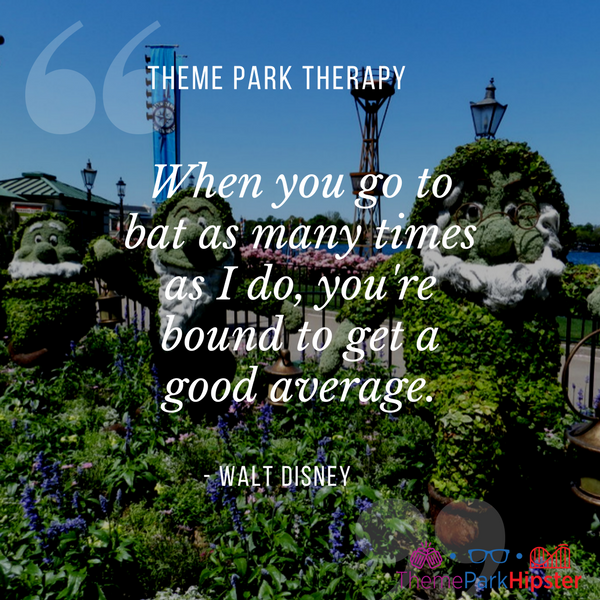 23 – Why worry? If you've done the very best you can, worrying won't make it any better.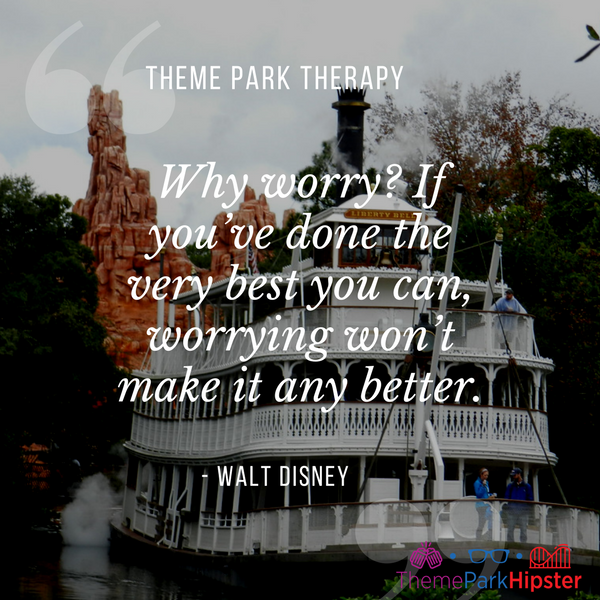 24 – We keep moving forward, opening new doors, and doing new things, because we're curious and curiosity keeps leading us down new paths.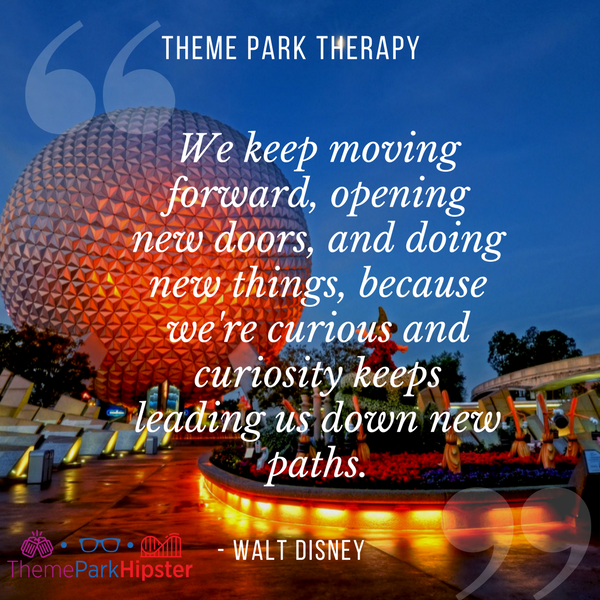 Join the Conversation on the Solo Theme Park Traveler's Community on Facebook!
25 – Do your best work then try to trump it.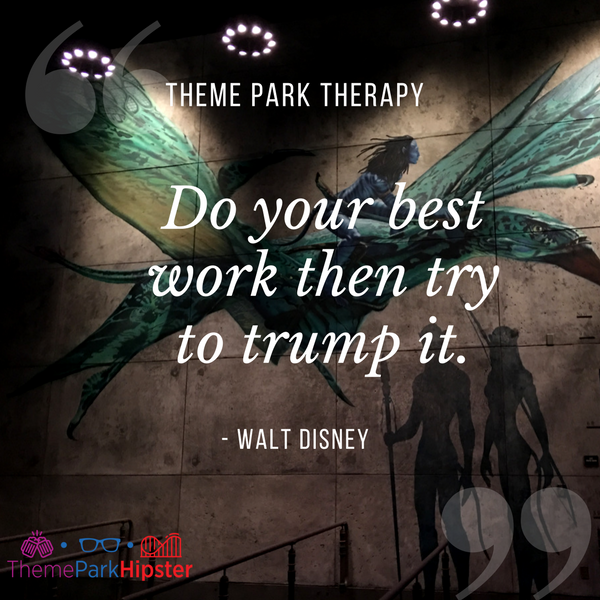 26 – I only hope that we never lose sight of one thing — that it was all started by a mouse.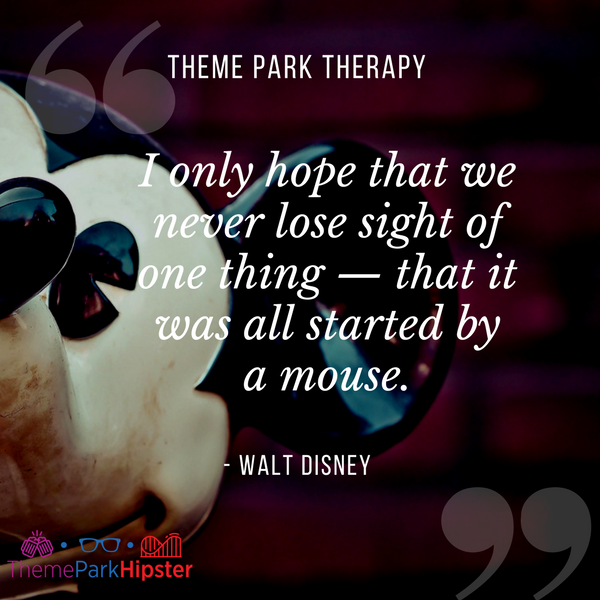 ORDER NOW to secure your Walt Disney World theme park ticket! GET MY TICKETS.
27 – It's kind of fun to do the impossible.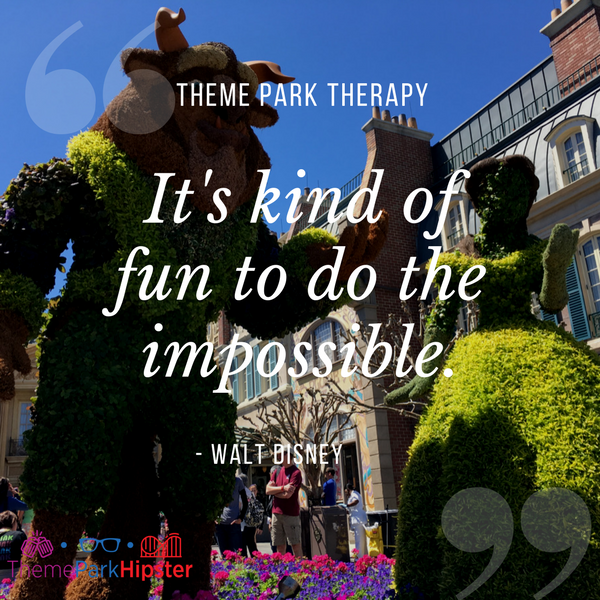 28 – You can design and create, and build the most wonderful place in the world. But it takes people to make the dream a reality.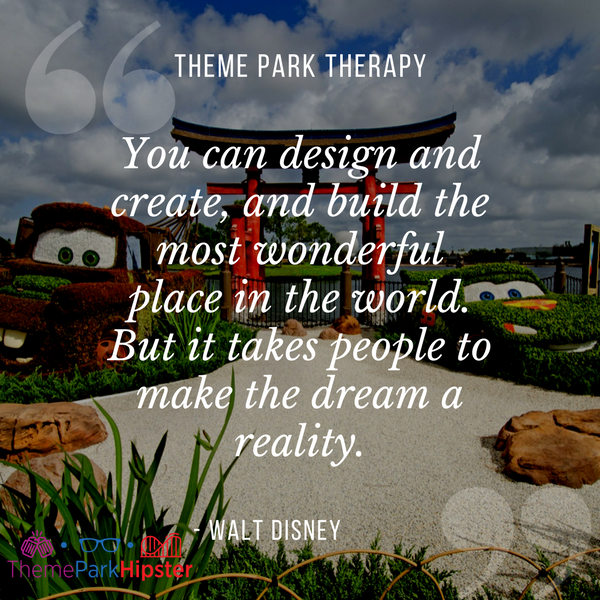 29 – When you believe in a thing, believe in it all the way, implicitly and unquestionable.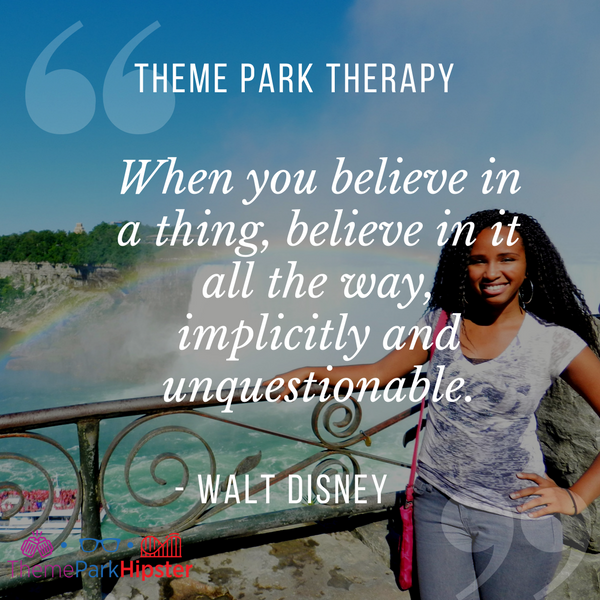 30 – That's the real trouble with the world. Too many people grow up.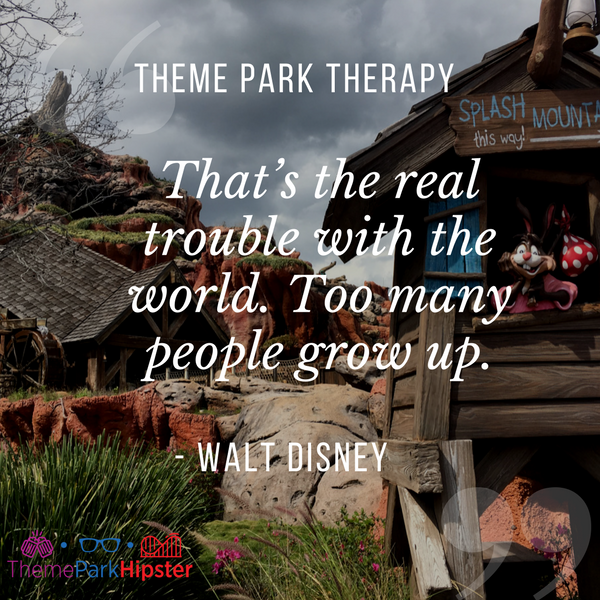 31 – In bad times and in good I've never lost my sense of zest for life.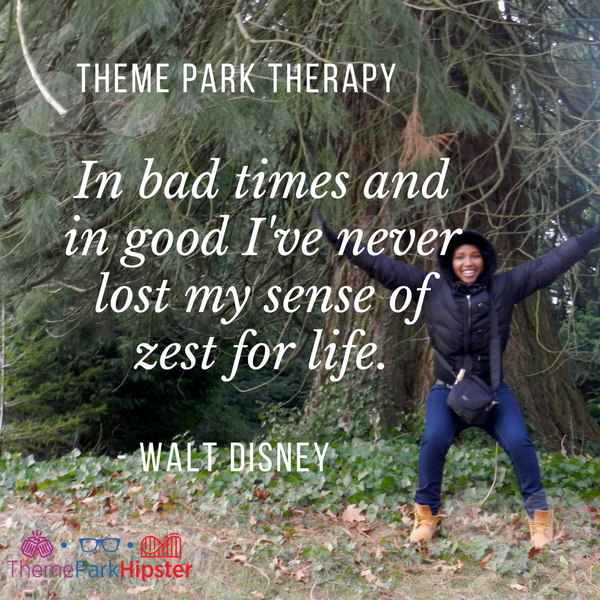 32 – I always like to look on the optimistic side of life, but I am realistic enough to know that life is a complex matter.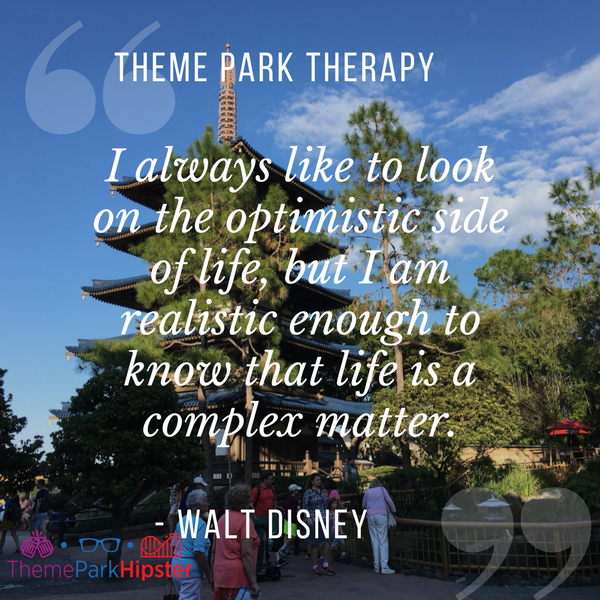 33 – Disneyland will never be completed. It will continue to grow as long as there is imagination left in the world.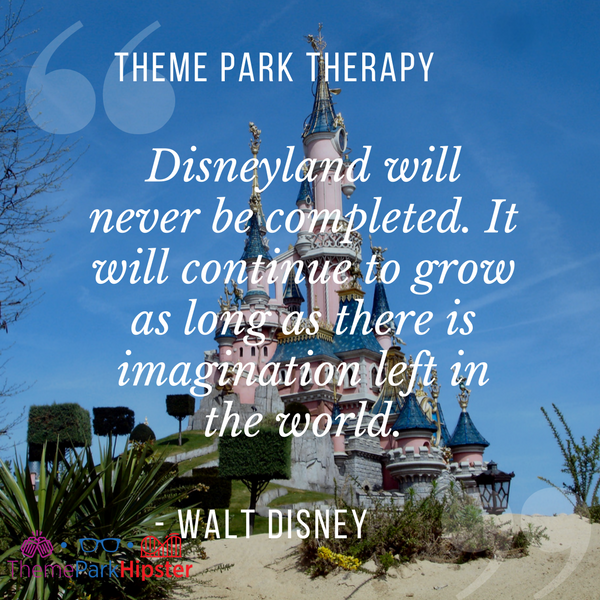 Theme Park Hacks at Your Finger Tips. Plan your next vacation with the latest tips and tricks on the ThemeParkHipster App. Download Today!
Final Thoughts on the Best Walt Disney Quotes
I hope these best quotes from Walt Disney help you find your own path and passion in life.
And remember, the only difference between Walt Disney and you is his decision to act upon the grand ideas given to him.
He felt a calling to create, invent, and tell stories that would one day change the lives of people around the world.
You have that same power within you to do the same!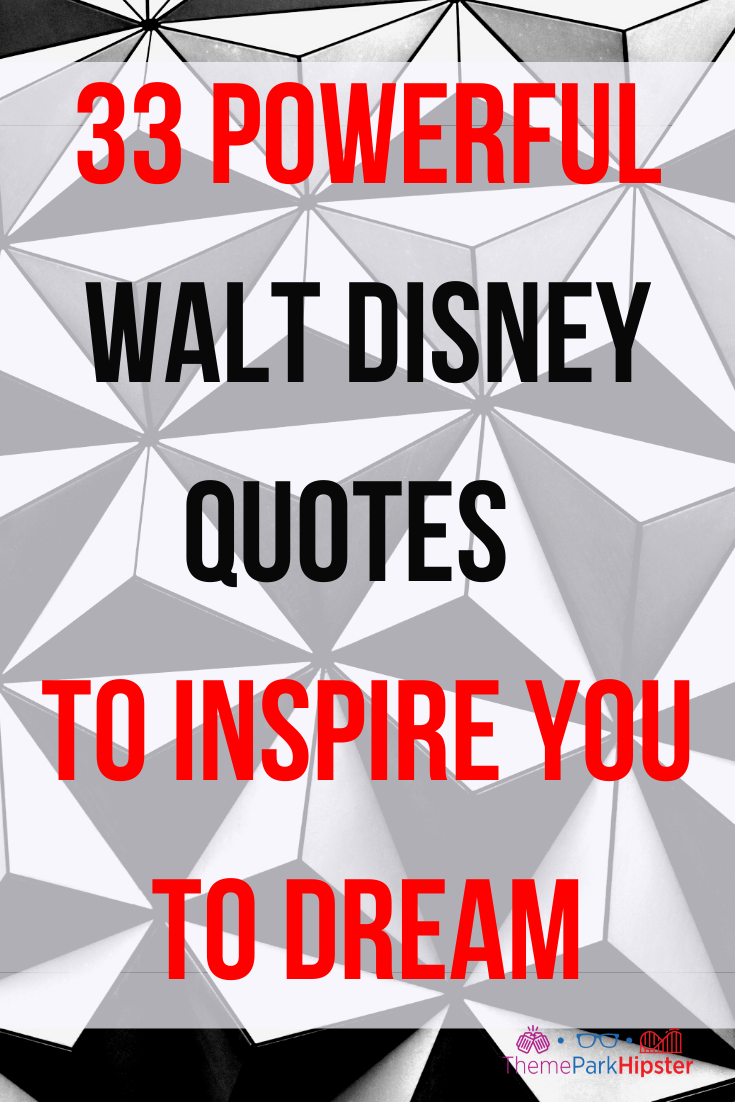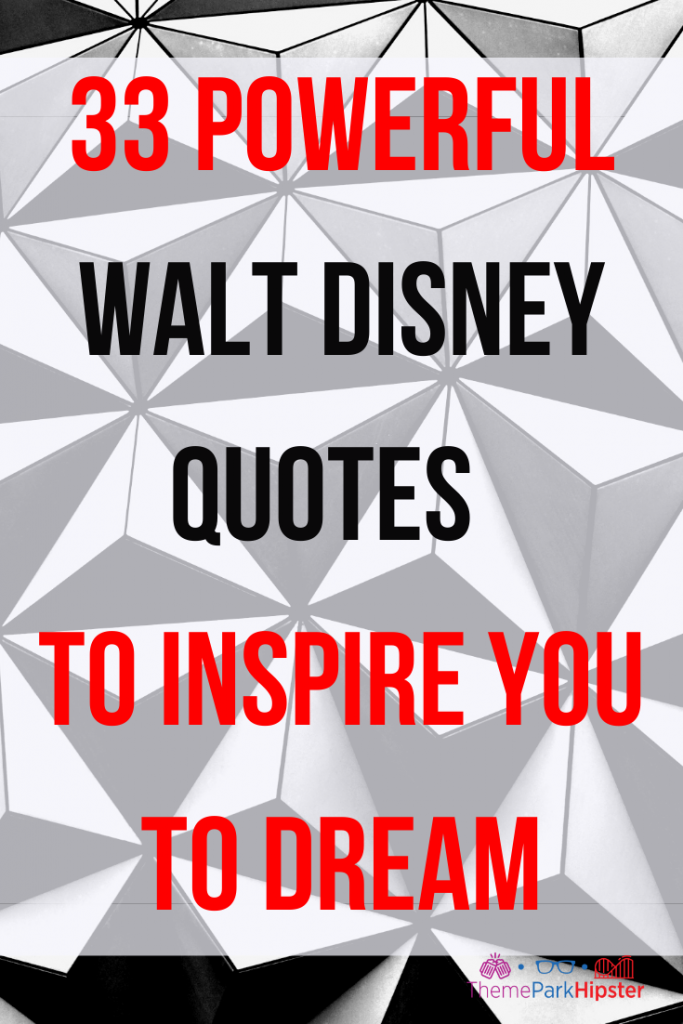 What's your favorite quote that empowers you to start living your best life? Share it in the comments section below!
If you enjoyed this article, then you'll love these:
Planning a trip soon? If so, read the Disney Vacation Planning Guide for your next dream trip!
For more Disney park news, discounts, tips and guides, subscribe to the newsletter!
Until next time, Happy Park Hopping Hipsters!
NikkyJ
(Original Article Date: October 15, 2017/Updated June 14, 2022)