Today I wanted to bless you solo travelers with a bit of Theme Park Therapy for the soul. The concept of rejection can be suffocating and debilitating to most people.
The fear of rejection is ever so paralyzing too!
THIS POST MAY CONTAIN AFFILIATE LINKS. PLEASE READ MY DISCLOSURE FOR MORE INFO. Which means if you click on certain links, I may receive a small commission at no additional charge to you.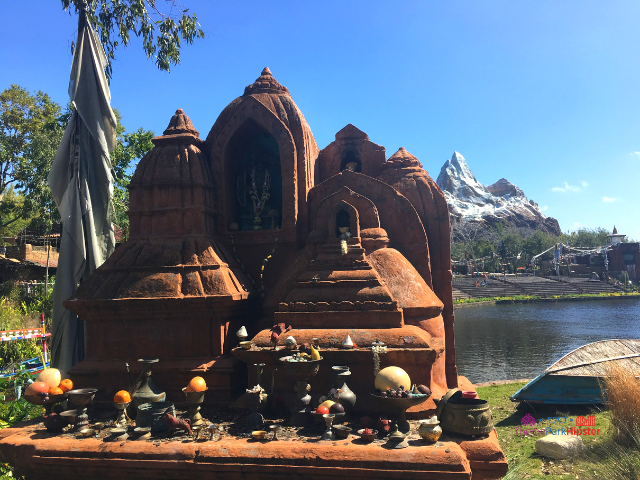 It prevents dreams from coming to fruition and world changing stories to be left untold. Technological advances are also destroyed before evening being built.
I go through rejection along with everyone in this world.
It's something inevitable throughout our journey. The key to not becoming the lifeless drone or faceless person in the gravest is to use the entity of rejection and roll it into a brand new OPPORTUNITY for your life.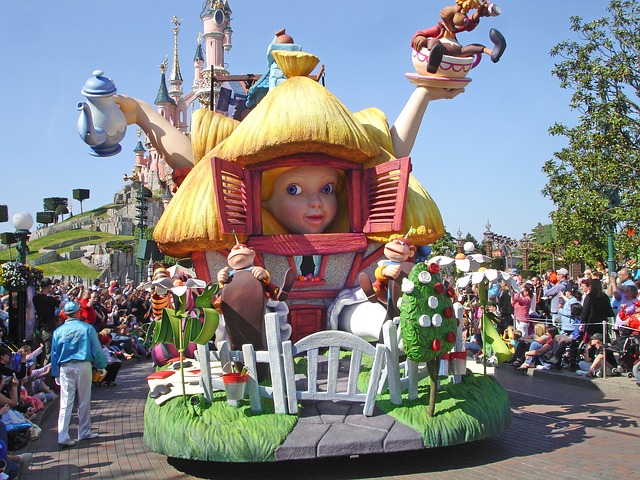 And just in case those words on how to conquer rejection, here are my favorite quotes to get you started.
4 Incredible Quotes About Rejection
1 – "I believe that rejection is a blessing because it's the universe's way of telling you that there's something better out there." – Michelle Phan
2 – "Authors by the hundreds can tell you stories by the thousands of those rejection slips before they found a publisher who was willing to 'gamble' on an unknown." – Zig Ziglar
3 – "I have learned not to allow rejection to move me. " -Cicely Tyson
4 – "One of life's fundamental truths states, 'Ask and you shall receive.' As kids we get used to asking for things, but somehow, we lose this ability in adulthood. We come up with all sorts of excuses and reasons to avoid any possibility of criticism or rejection." – Jack Canfield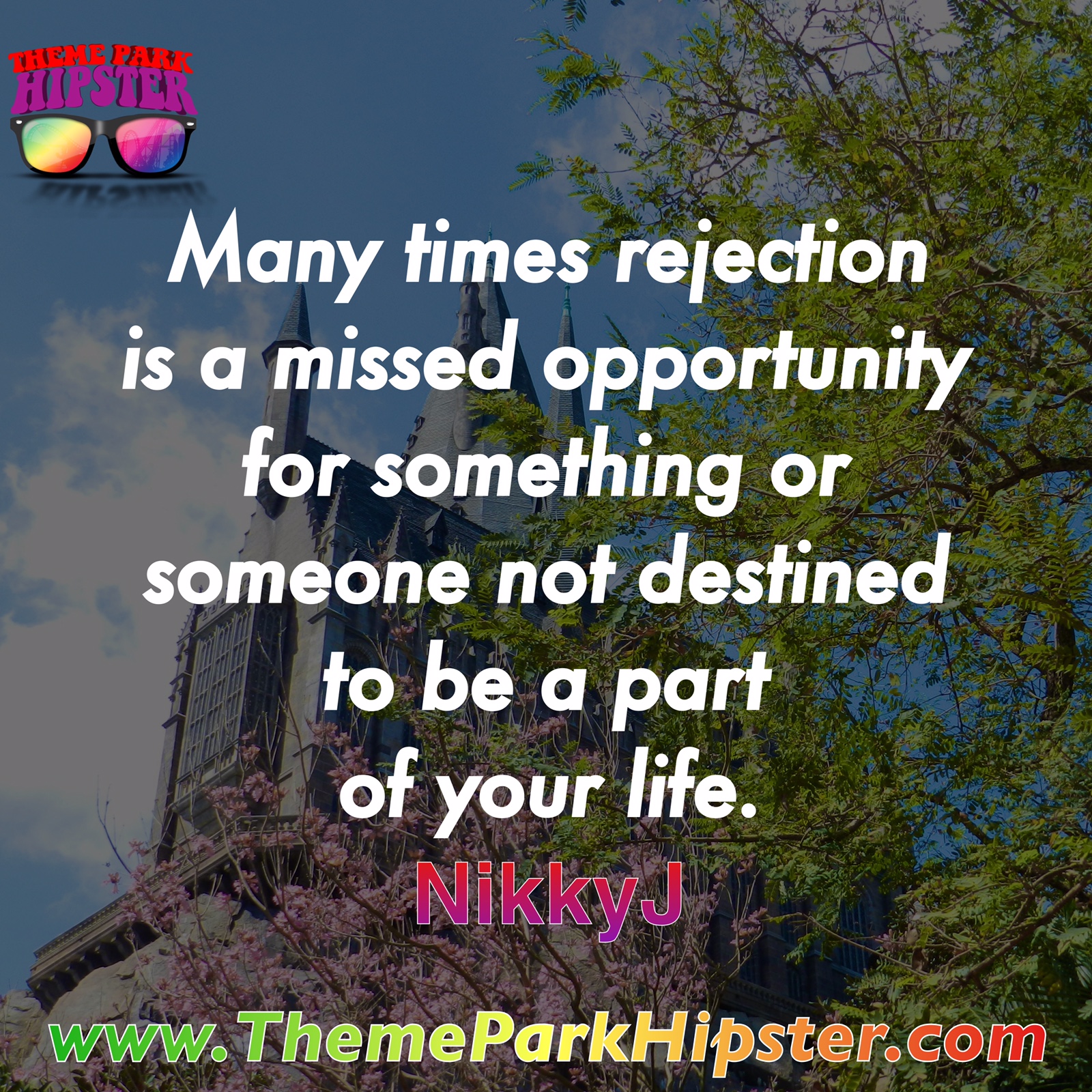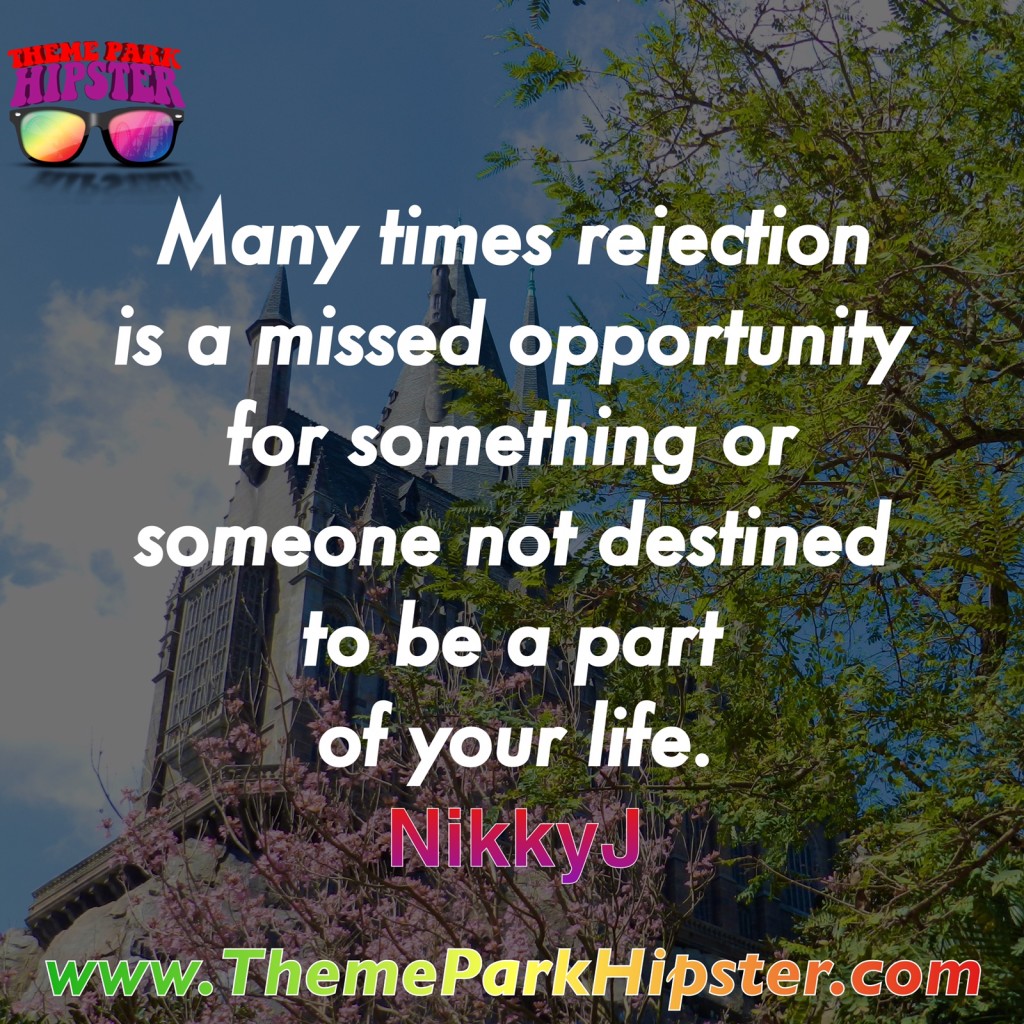 Final Thoughts
Do not linger in the sadness of what this obstacle can bring. It can only keep you away from accomplishing your goals and purposes of life.
The power of turning such negative energy into one of positive delight is tough, but I'd rather try hard at something great than to be sucked into the retched tornado of rejection due to my lack of emotional effort.
Many times, rejection is a missed opportunity for something or someone not destined to be a part of your life. So be okay with receiving the word "NO" and making your own "YES" story.
I hope this edition of Theme Park Therapy helped you all as much as it has helped me.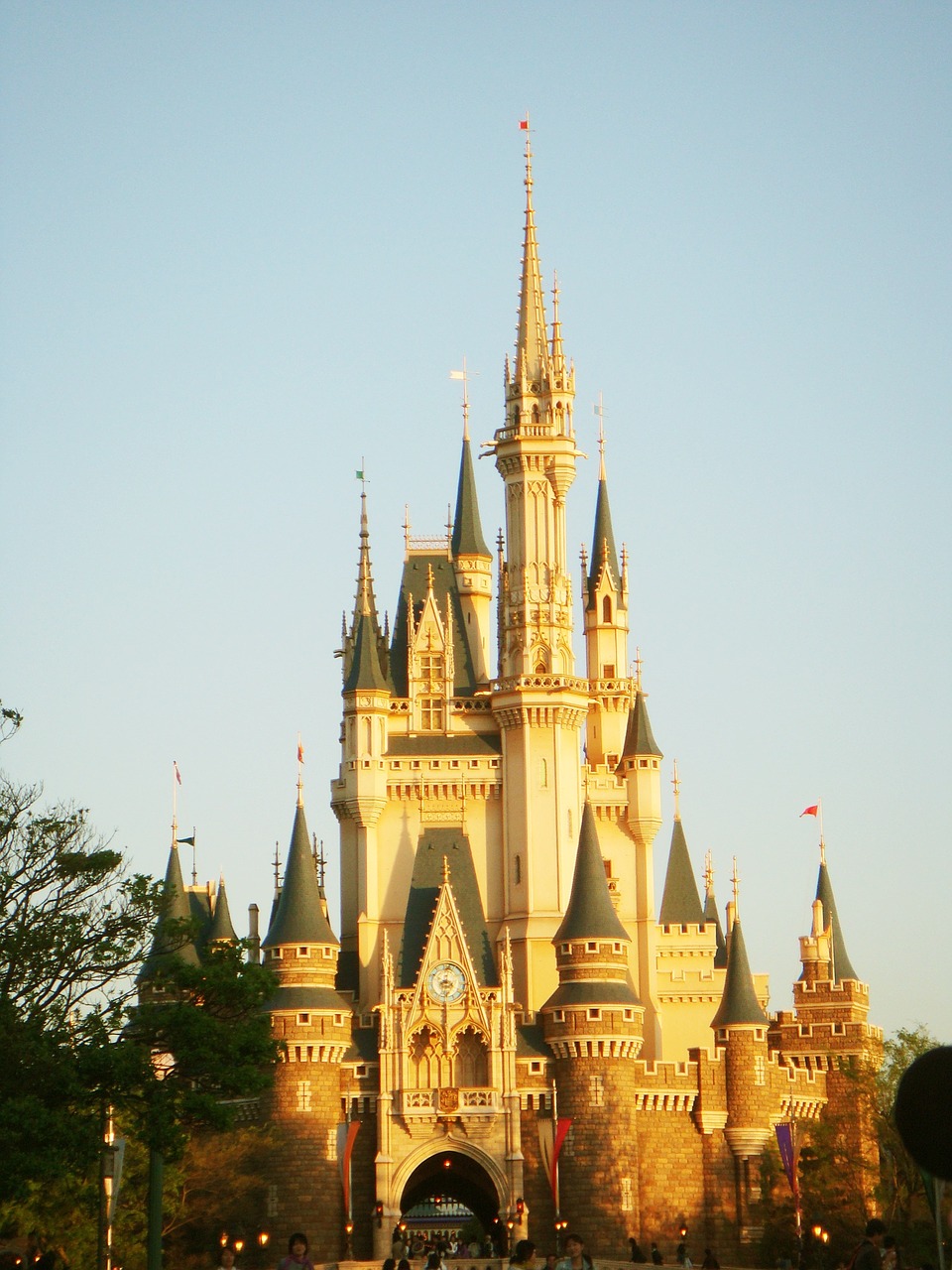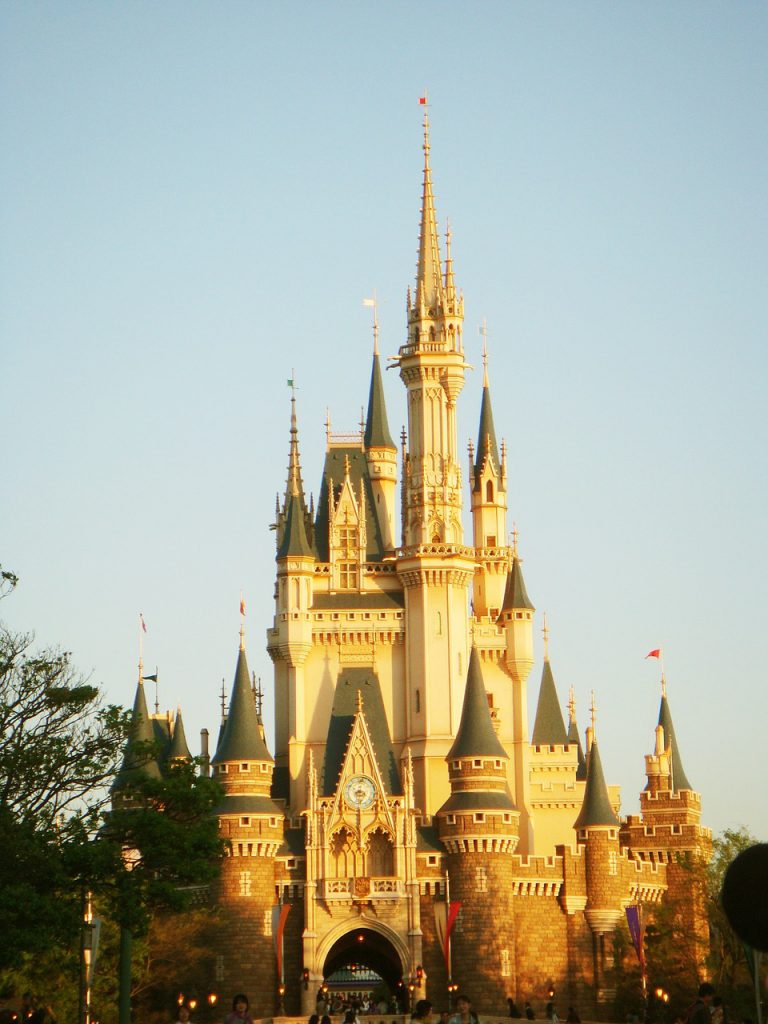 Do not linger on rejection. Instead use it as fuel to living the BEST life that you're destined for!
---
If you enjoyed this article, then you'll love these:
Planning a trip soon? If so, read the Disney Vacation Planning Guide for your next dream trip!
Until next time, Happy Park Hopping Hipsters!
NikkyJ