Have you ever had to deal with self-doubt? I know I do and at times it can be absolutely suffocating.
If you you've found yourself on this article, then I hope I can give you some words of encouragement to help you push through the wall of doubt.
THIS POST MAY CONTAIN AFFILIATE LINKS. PLEASE READ MY DISCLOSURE FOR MORE INFO.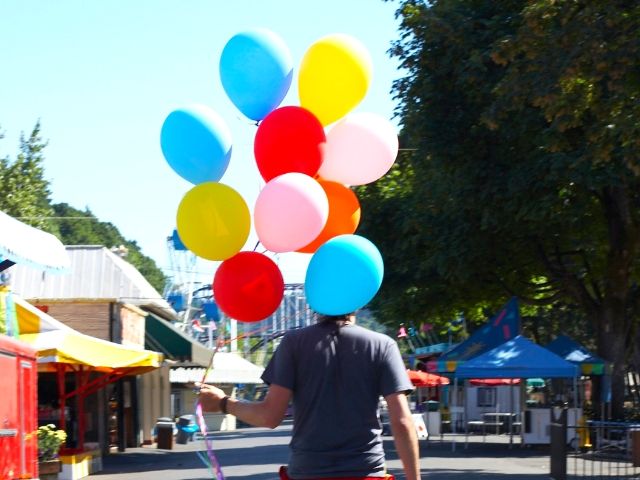 What is Doubt?
According to Merriam-Webster Dictionary, doubt is an uncertainty of belief or opinion that often interferes with decision-making.
Dealing with Self-Doubt
Self-doubt will affect each one of us in some type of way throughout our lifetime. It may come as a constant, poisonous imprisonment that trickles slowly through your mind just when you're at your lowest.
Self-doubt perfects its introduction in the mist of your journey when you're pursuing your dreams, perfecting your craft and working diligently to change the course of your life.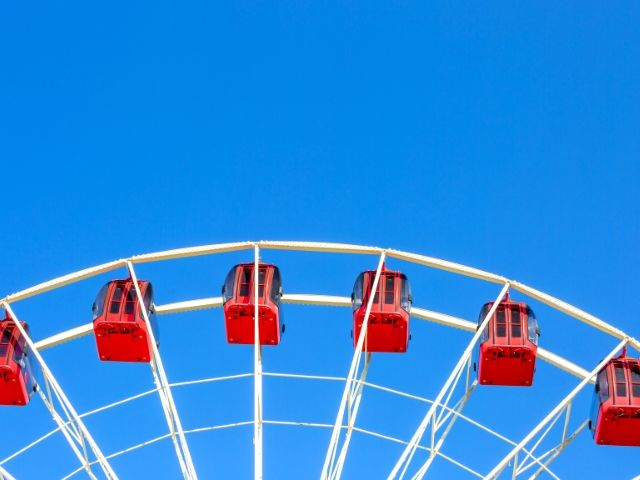 Throughout all of that passionate and creative, effort you realize there's no recognition in your work…
…then DOUBT comes creeping slowly into your presence.
That old foe says you need to give up and move on and that maybe you're not good at all.
Maybe your work sucks and all of your effort is absolutely pointless.
What do you say to that?
Well I get it! That's why I found some of my favorite quotes to lift your spirit and to help push you through your own moment of self-doubt.
Those who believe they can and those who believe they can't are both right. – Anonymous
15 Quotes to Beat Self-Doubt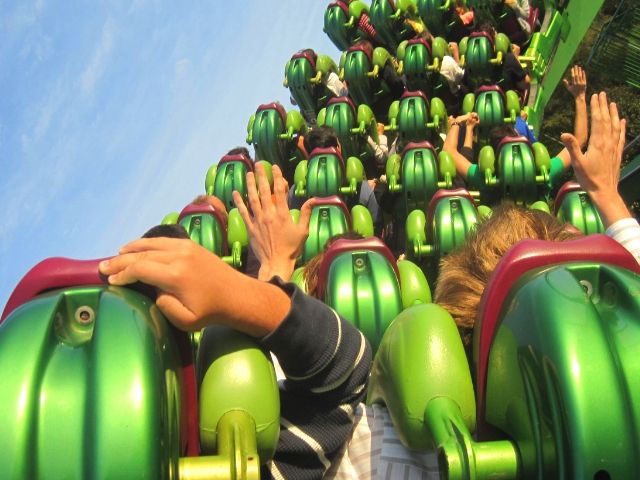 1 – "If you hear a voice within you say you cannot paint, then by all means paint and that voice will be silenced." ― Vincent Willem van Gogh
2 – "Believe in yourself, your abilities and your own potential. Never let self-doubt hold you captive. You are worthy of all that you dream of and hope for." ― Roy Bennett
3 – "It's very difficult to judge yourself. Extreme self-doubt is only attractive when it's fictionalized. Which is why people love the movies. They are so reassuring." ― Claire Danes
4 – "The worst enemy to creativity is self-doubt." ― Sylvia Plath, The Unabridged Journals of Sylvia Plath
5 – "Don't let others tell you what you can't do. Don't let the limitations of others limit your vision. If you can remove your self-doubt and believe in yourself, you can achieve what you never thought possible." ― Roy T. Bennett, The Light in the Heart
6 – "Doubt kills more dreams than failure ever will." ― Suzy Kassem
7 – "Believe in your infinite potential. Your only limitations are those you set upon yourself. Believe in yourself, your abilities and your own potential. Never let self-doubt hold you captive. You are worthy of all that you dream of and hope for." ― Roy T. Bennett, The Light in the Heart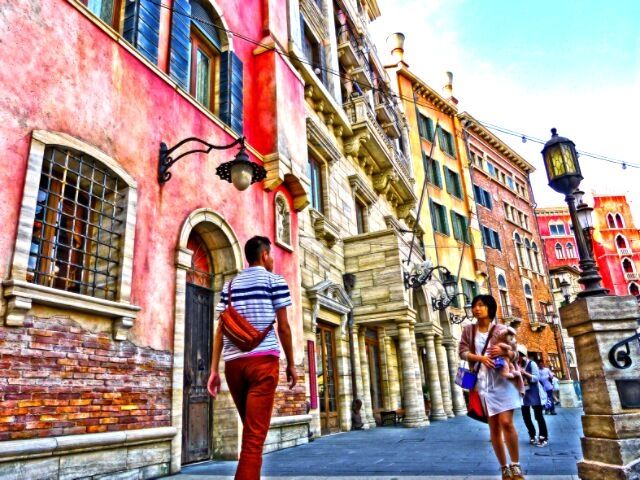 8 – "The worst thing about that kind of prejudice… is that while you feel hurt and angry and all the rest of it, it feeds you self-doubt. You start thinking, perhaps I am not good enough." ― Nina Simone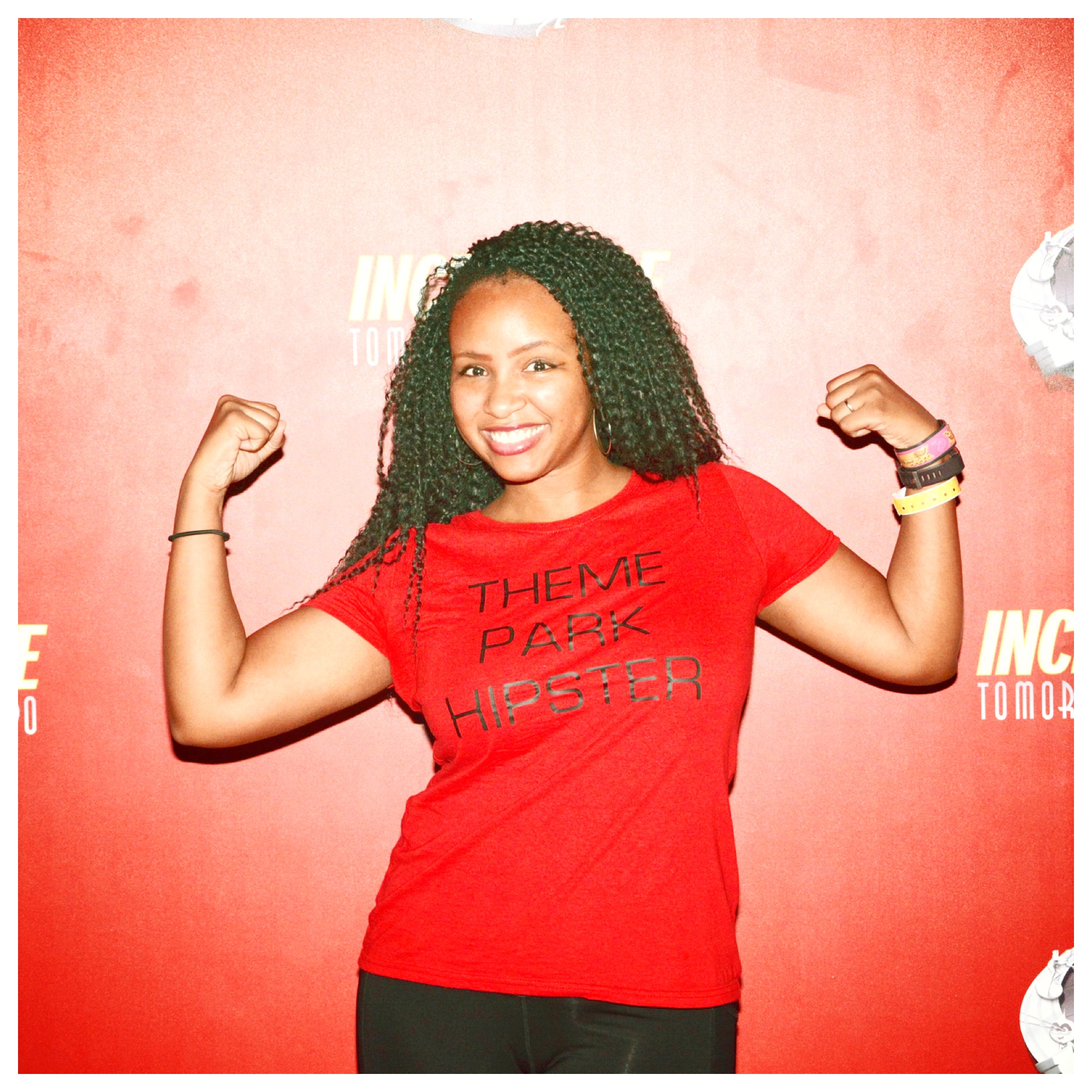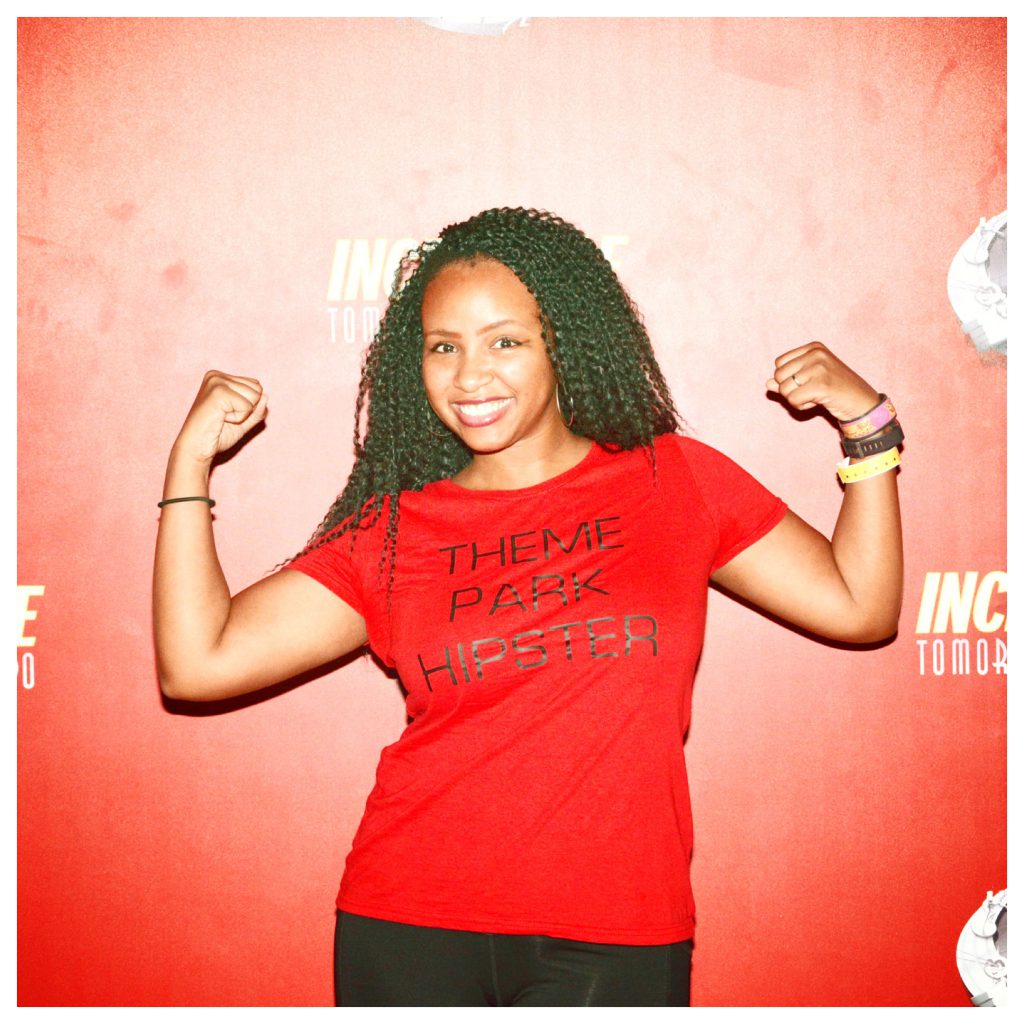 9 – "I can't think of anyone I admire who isn't fueled by self-doubt. It's an essential ingredient. It's the grit in the oyster." ― Richard Eyre
10 – "Self-doubt is real. Everyone has it. Having confidence and losing confidence is real, too, and everyone has been in that position." ― Venus Williams
11 – "I'm a super-duper over-analyzer. You mix that with self-doubt and pressure, and that's never healthy. ― J. Cole
12 – "I have self-doubt. I have insecurity. I have fear of failure. I have nights when I show up at the arena and I'm like, 'My back hurts, my feet hurt, my knees hurt. I don't have it. I just want to chill.' We all have self-doubt. You don't deny it, but you also don't capitulate to it. You embrace it." ― Kobe Bryant
13 – "As far as I can tell, most actors' main motivation is self-doubt and neuroses." ― Daniel Radcliffe
14 – "A novel is often a longer process in handling self-doubt." ― Robert Sheckley
15 – "When self-doubt creeps in, don't ignore it – address it. Respond to harsh self-criticism with something more compassionate. Talk to yourself like a trusted friend and refuse to believe your unrealistic, negative inner monologue." ― Amy Morin
What do you do to defeat Self-Doubt?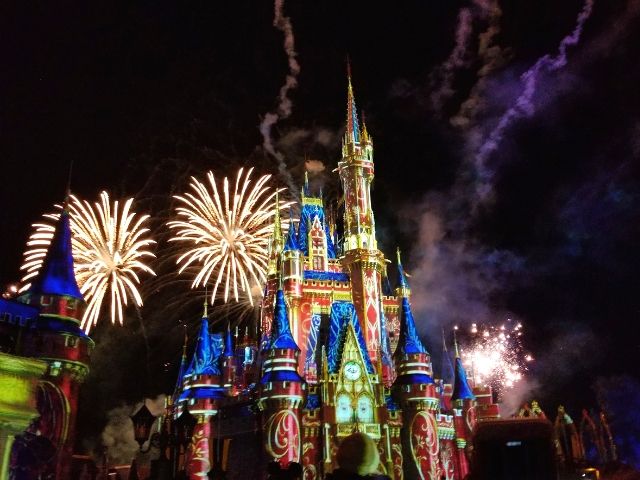 I say the key to defeating doubt is faith and persistence.
You MUST believe in yourself when everything or everyone around you says you're wasting time, or that your goal is too big to attain.
Of course there will be some losses along this road, but there will also be some wins too!
Nothing worthwhile comes easy. You have to work hard in this world, but you have to work harder to remove the demon of self-doubt.
Never Doubt Yourself (Motivational Video) The Enemy Within
I hope these quotes help you find your own path in releasing self-doubt.
What's your favorite quote that empowers you to start living your best life? Share it in the comments section below!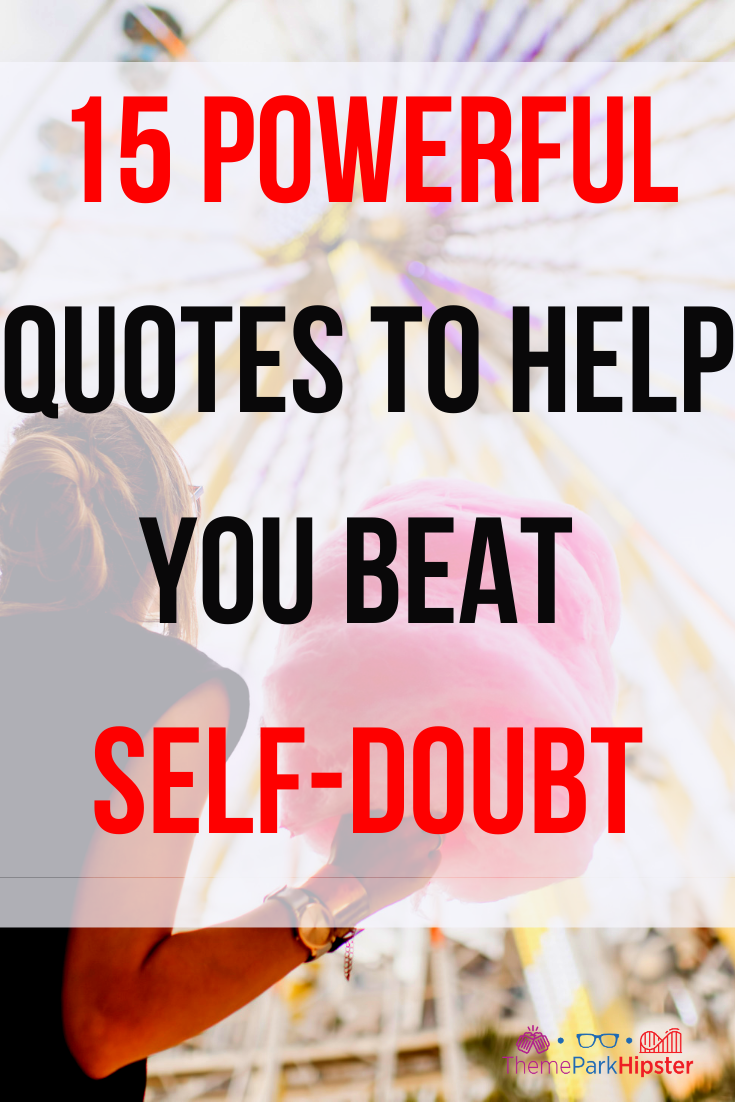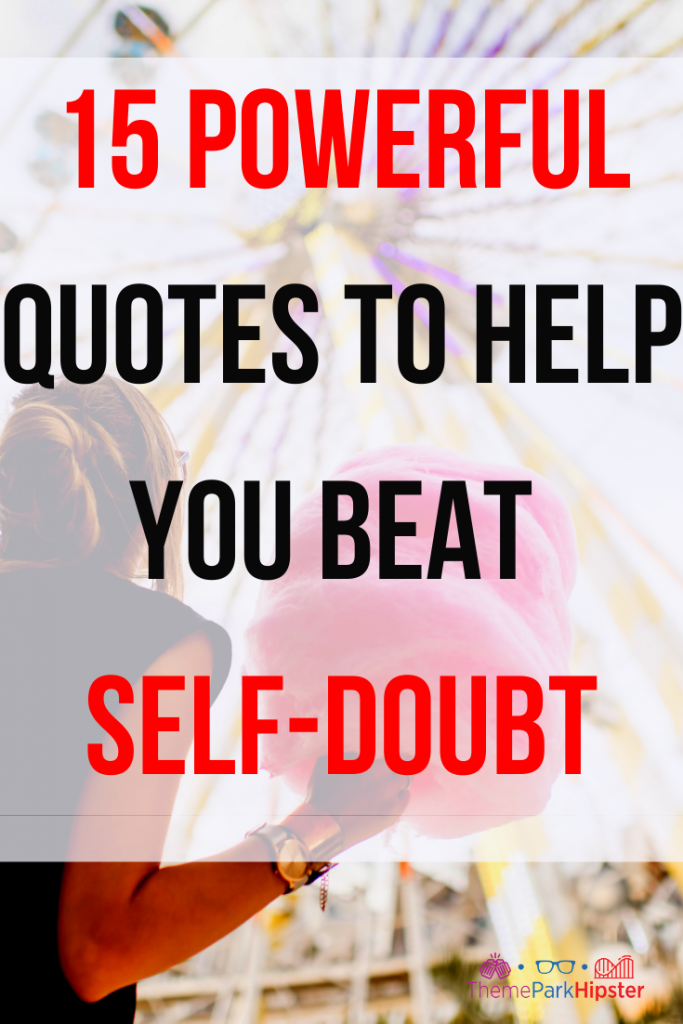 ---
If you enjoyed this article, then you'll love these:
ORDER NOW to secure your Orlando theme park ticket reservation in the parks! GET MY TICKETS.
Until next time, Happy Park Hopping Hipsters!
NikkyJ
(Original Article Date: October 23, 2016/October 19, 2019)