If you're new to ThemeParkHipster, then you may not be aware of how much I love and enjoy Epcot. It's no surprise that hearing about all of the Epcot renovations and attractions coming by 2024, gets me super excited about my favorite theme park.
Epcot's transformation is a reflection on the Walt Disney World 50th anniversary celebration that will happen in 2024.
Plus, Epcot is becoming a solo theme park traveler's fan favorite and is a must do for anyone visiting Walt Disney World.
Let's go through all the new attractions and features coming to Epcot by 2024.
THIS POST MAY CONTAIN AFFILIATE LINKS. PLEASE READ MY DISCLOSURE FOR MORE INFO. Thank you!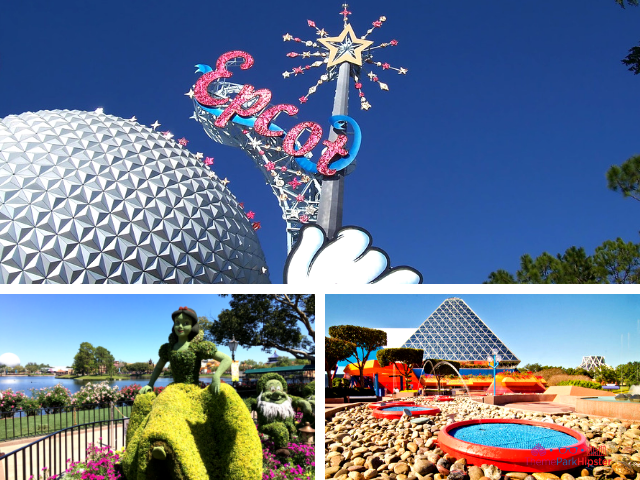 Epcot Renovations
Let's go over all the rides, attractions, and experiences coming to Disney's Epcot by 2024.
1 – New Park Entrance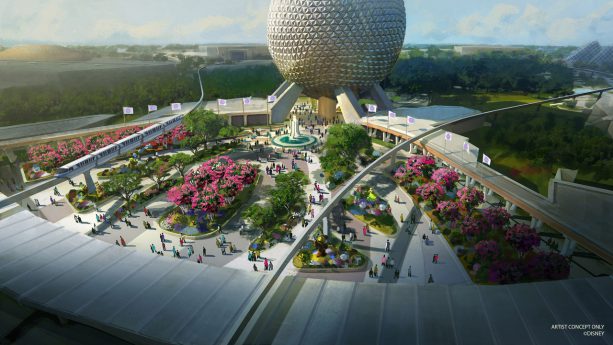 Epcot is updating the front area of the park into one that pays homage to the original park entrance with fresh takes on classic elements.
According to Disney, the plaza will welcome guests with new pathways, sweeping green spaces and a newly reimagined fountain.
Location: At the entrance of the park in front of Spaceship Earth.
Opening date: TBA
2 – What is Replacing Circle of Life at Epcot?
In the Land Pavilion, Disney will be adding an Awesome Planet Film that will be located inside the former Circle of Life Theater.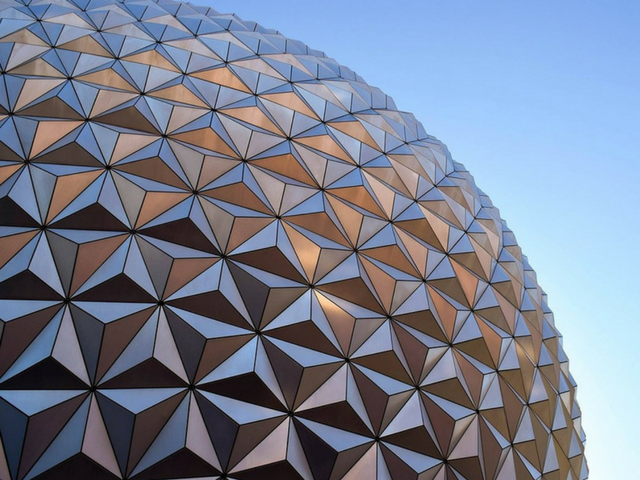 You know, the theater where you may watched with Timon and Pumba explaining how important the environment is.
According to Disney, this will be an on-screen exploration of the realm we call home, showcasing the spectacular beauty, diversity and dynamic story of our earth with all the grandeur guests have come to expect.
Location: The Land Pavilion
Opening date: TBA
ORDER NOW to secure your Orlando theme park ticket reservation in the parks! GET MY TICKETS.
3 – Guardians of The Galaxy Roller : Cosmic Rewind Coaster at Epcot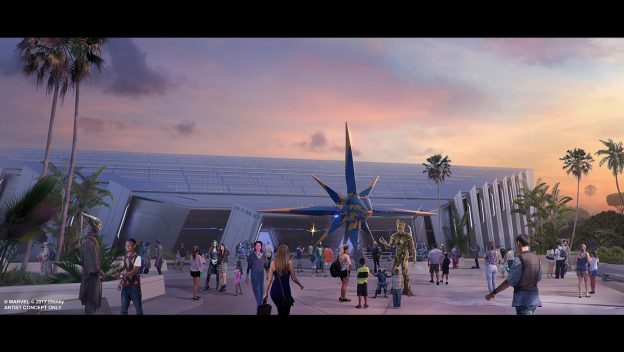 Construction is fully underway for the new Guardians of the Galaxy attraction that was announced at D23 in Japan.
According to Disney, this will be one of the world's longest enclosed roller coasters when it's added to Future World at Epcot.
The Guardians of the Galaxy Roller Coaster will be a ride system with ride vehicles unlike anything Disney guests have experienced before.
According to Experiences and Consumer Products Chairman Bob Chapek, "On most coasters, the vehicles point straight ahead throughout the ride," Bob explained. "But on this attraction, each individual cab will be programmed to direct your eye to the story happening around you.
That means instead of whizzing by the action, you'll be fully immersed in the story from the minute you launch."
This is one of the most anticipated Epcot renovations that is replacing Universe of Energy.
Location: In the old Universe of Energy building
Opening date: 2021
This will be a perfect addition for your next Orlando vacation!
4 – Space-Themed Restaurant – Space 2020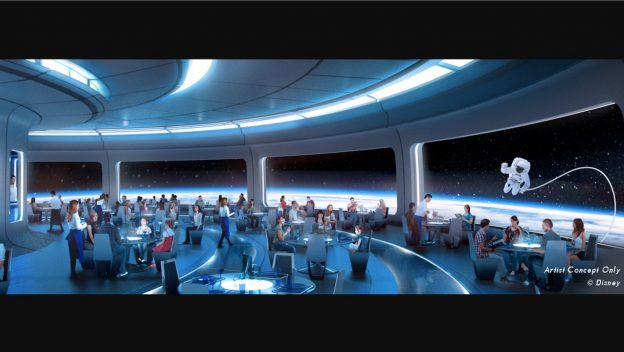 As if my favorite theme park couldn't get any better, Disney has announced that there will be a new space-themed restaurant that will be located between the park's Mission: SPACE and Test Track attractions.
According to Disney, the restaurant will invite guests to board an elevator traveling to space for an amazing dining experience in the stars.
The new restaurant will be operated by the Patina Restaurant Group, led by Nick Valenti, which operates several other restaurants around Walt Disney World Resort, including Tutto Italia and Via Napoli at Epcot and Morimoto Asia and Maria & Enzo's Ristorante at Disney Springs.
Location: In Future World between Test Track and Mission: SPACE
Opening date: Winter 2019
5 – Wonders of Life Pavilion Update
The Wonders of Life Pavilion will be transformed into a new interactive "Play Pavilion" experience.
According to Disney, this new space will be devoted to playful fun and will feature an innovative city that'll come to life under the dome of the un-named pavilion previously known as Wonders of Life.
The pavilion's city will be bursting with interactive experiences, your favorite Disney characters, hands-on activities and engaging entertainment when it opens just in time for the 50th anniversary of Walt Disney World Resort!
Location: The old Wonders of Life" Pavilion
Opening date: TBA
6 – New Nighttime Spectacular – "HarmonioUS"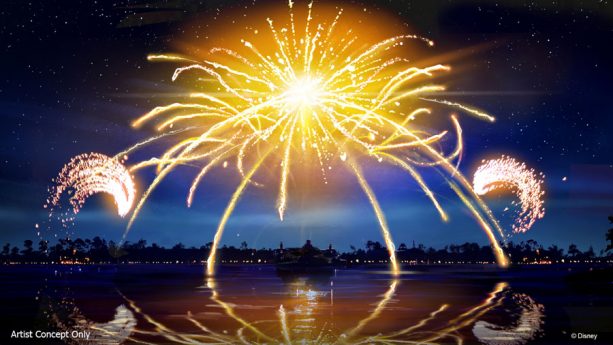 Epcot will have a new nighttime show that will be replacing IllumiNations: Reflections of Earth.
According to Disney, this new show will celebrate how Disney music inspires people around the world, and will feature massive floating set pieces, custom-built LED panels, choreographed moving fountains, lights, pyrotechnics and lasers.
The final presentation of IllumiNations: Reflections of Earth was on September 30, 2019.
Location: World Showcase Lagoon
Opening date: 2020
7 – Epcot Forever
Epcot Forever will be a limited-time show as the nighttime World Showcase Lagoon entertainment transitions to the New Nighttime Spectacular.
According to Disney, Epcot Forever will feature classic Epcot tunes with a spark of imagination that swells into an epic spectacle of fireworks, music, lighting, lasers, and special effects kites.
Location: World Showcase Lagoon
Opened: October 1, 2019
8 – Beauty and The Beast Sing-Along
If you're a fan of the Frozen Sing-Along at Hollywood Studios and love Beauty and the Beast, then you'll be sooo happy to hear about the new attraction coming to Epcot.
In addition to Impressions de France, the France Pavilion will have a sing-along created by Don Hahn, producer of the animated and live-action "Beauty and the Beast" films.
Location: France pavilion
Estimated completion date: TBA
9 – New Film for Canada Pavilion – Canada Far and Wide in Circle-Vision 360
According to Disney, O Canada! 360-degree will also be getting an update film!
I'm super happy to hear about this because I truly enjoy watching the show. Plus, it inspired me to travel to Canada.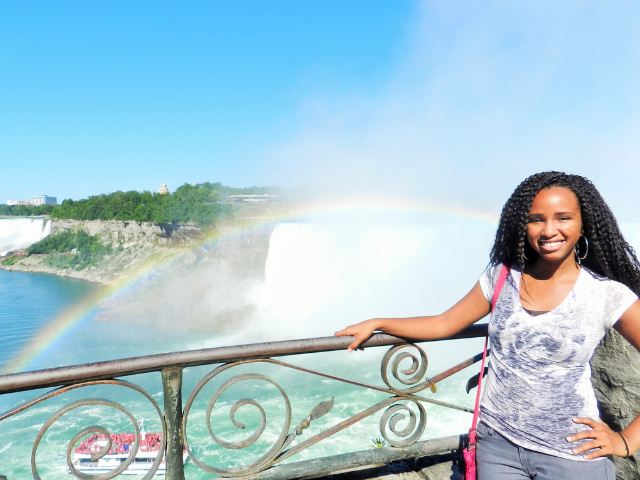 Location: Canada Pavilion
Opening date: TBA
10 – New Film for China Pavilion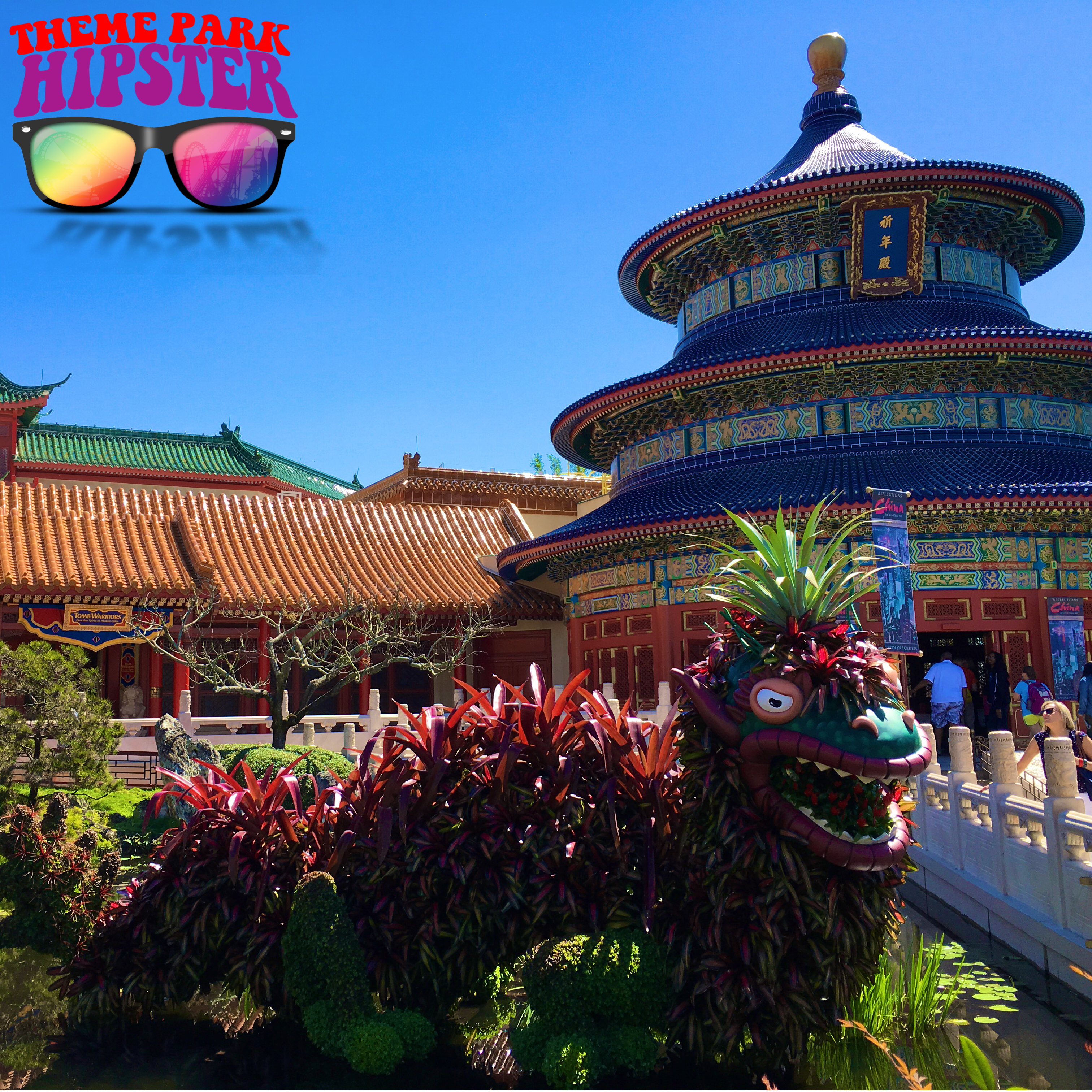 Just like the Canada Pavilion, the China Pavilion will be receiving its own updated film.
Location: China Pavilion
Opening date: TBA
11 – Disney Skyliner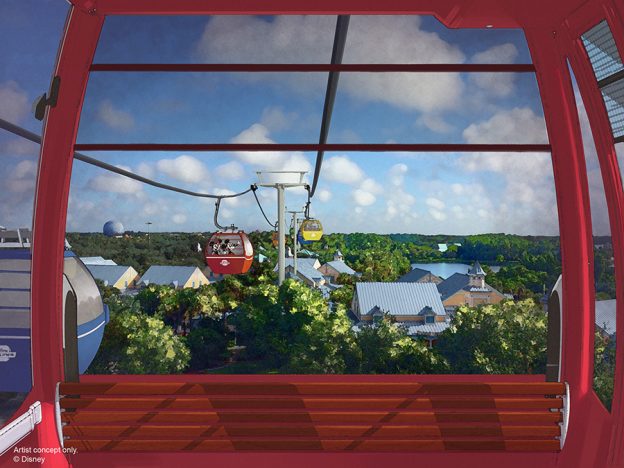 According to Disney, this new state-of-the-art gondola system will conveniently connect Disney's Hollywood Studios and Epcot to four resort hotels:
Disney's Art of Animation Resort
Disney's Caribbean Beach Resort
The proposed 15th Disney Vacation Club property, Disney's Riviera Resort
Location: International Gateway
Opened: September 29, 2019
12 – Remy's Ratatouille Adventure
Construction is underway for this 4-D ride that will be similar to the Ratatouille: The Adventure ride at Walt Disney Studios Park in Paris, France which opened in 2014.
According to Disney, you will be able to shrink to Remy's size and scurry to safety in a dazzling chase across a kitchen with the sights, sounds and smells of Gusteau's legendary Parisian restaurant.
There will be a new restaurant coming to the France Pavilion around the time that Remy's Ratatouille Adventure opens. This new restaurant will be called La Creperie de Paris.
Location: France Pavilion in the World Showcase
Opening date: Summer of 2020
13 – Takumi Tei: Signature Restaurant Coming to Japan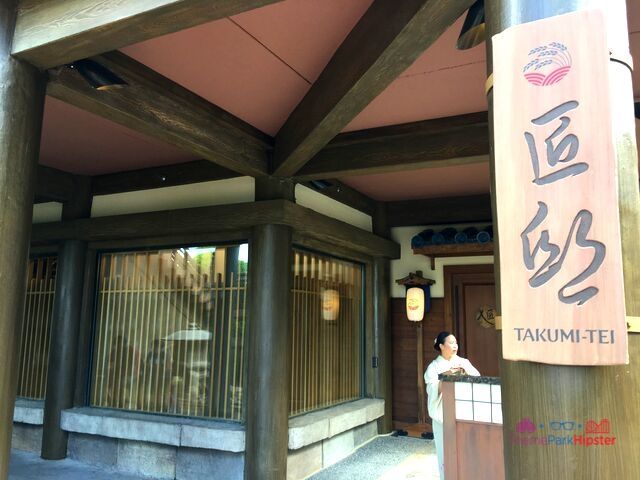 According to Disney, there will be an all-new table service restaurant, called Takumi-Tei, coming to Epcot.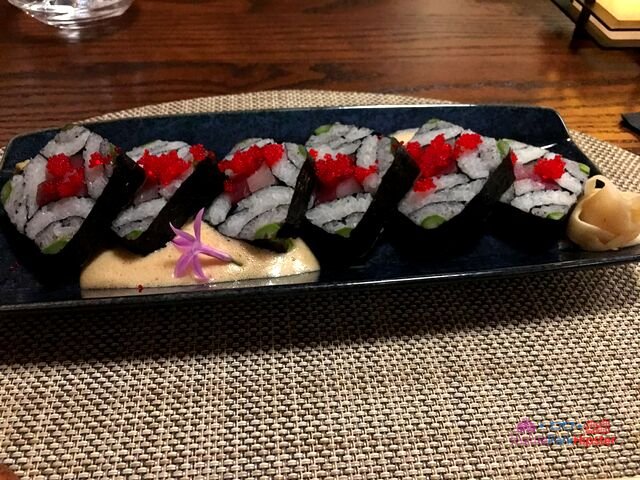 This restaurant will be located the Japan Pavilion in World Showcase and will offer guests a signature dining experience inspired by the natural beauty of Japan.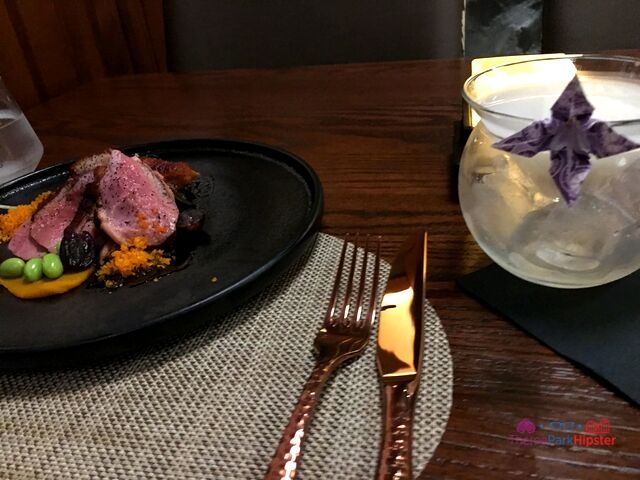 Quick details about the new Japanese-inspired restaurant:
Set in a natural and takumi Japanese craftsmanship space
Operated by Mitsukoshi USA
Location: Japan Pavilion in the World Showcase
Opened: Soft opening in June of 2019
Read the full review of Takumi Tei here!
14 – Journey of Water, Inspired by Moana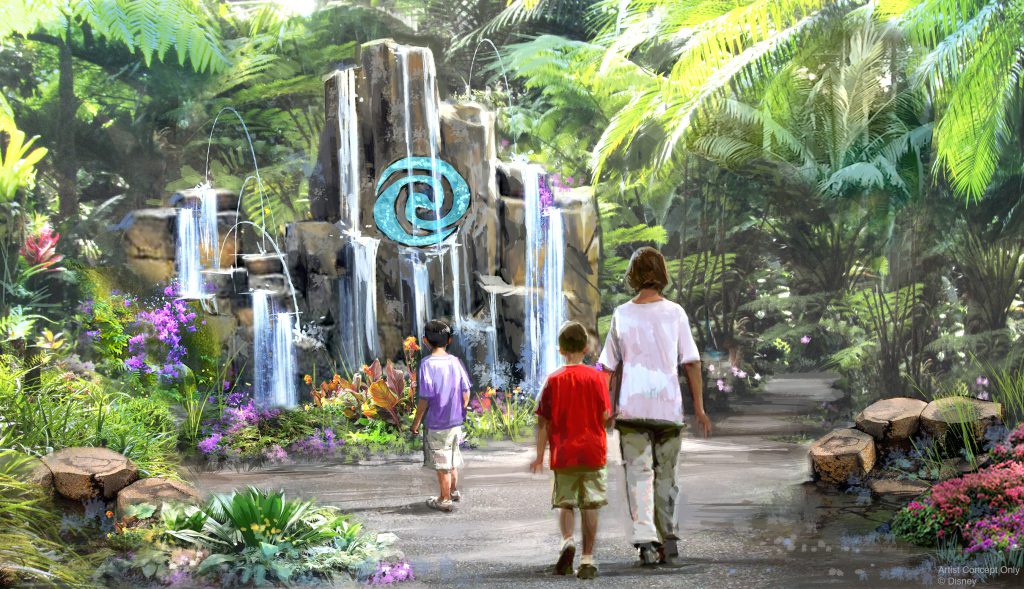 According to Disney, you'll be able to explore a lush trail where you'll get to play with magical, living water.
This is one of my favorite Epcot renovations!
Location: World Nature
Opening date: 2021
15 – Attraction Inspired by Mary Poppins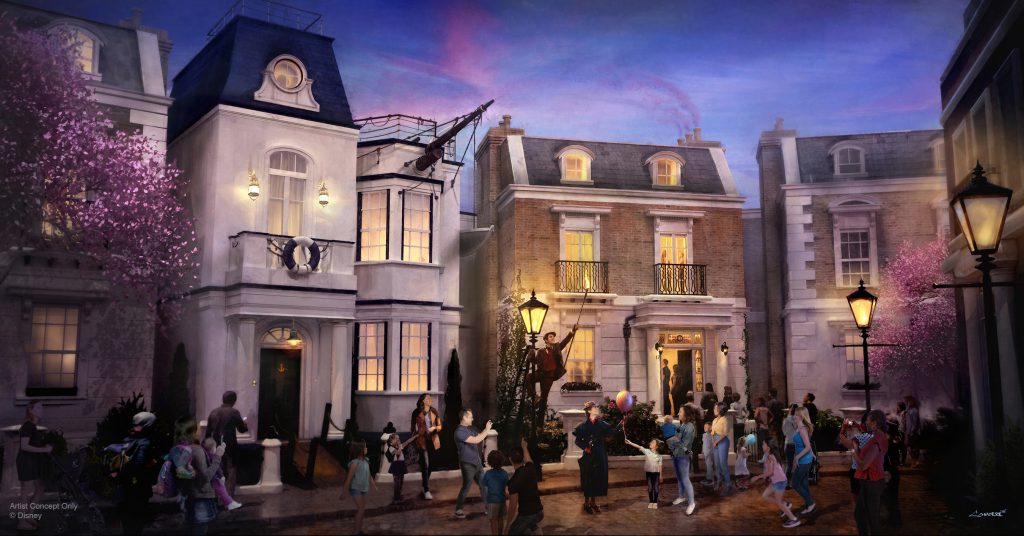 In the United Kingdom Pavilion, you be able to walk down Cherry Tree Lane past Admiral Boom's house, to the home of the Banks family, where your adventure will begin.
Location: United Kingdom Pavilion in World Showcase
Opening date: TBA
16 – Spaceship Earth
One of our favorite rides at Epcot, Spaceship Earth, is getting some renovations done. Instead of the story of communication through time, Spaceship Earth will now focus on the moments and ideas that defined the story of humanity through time.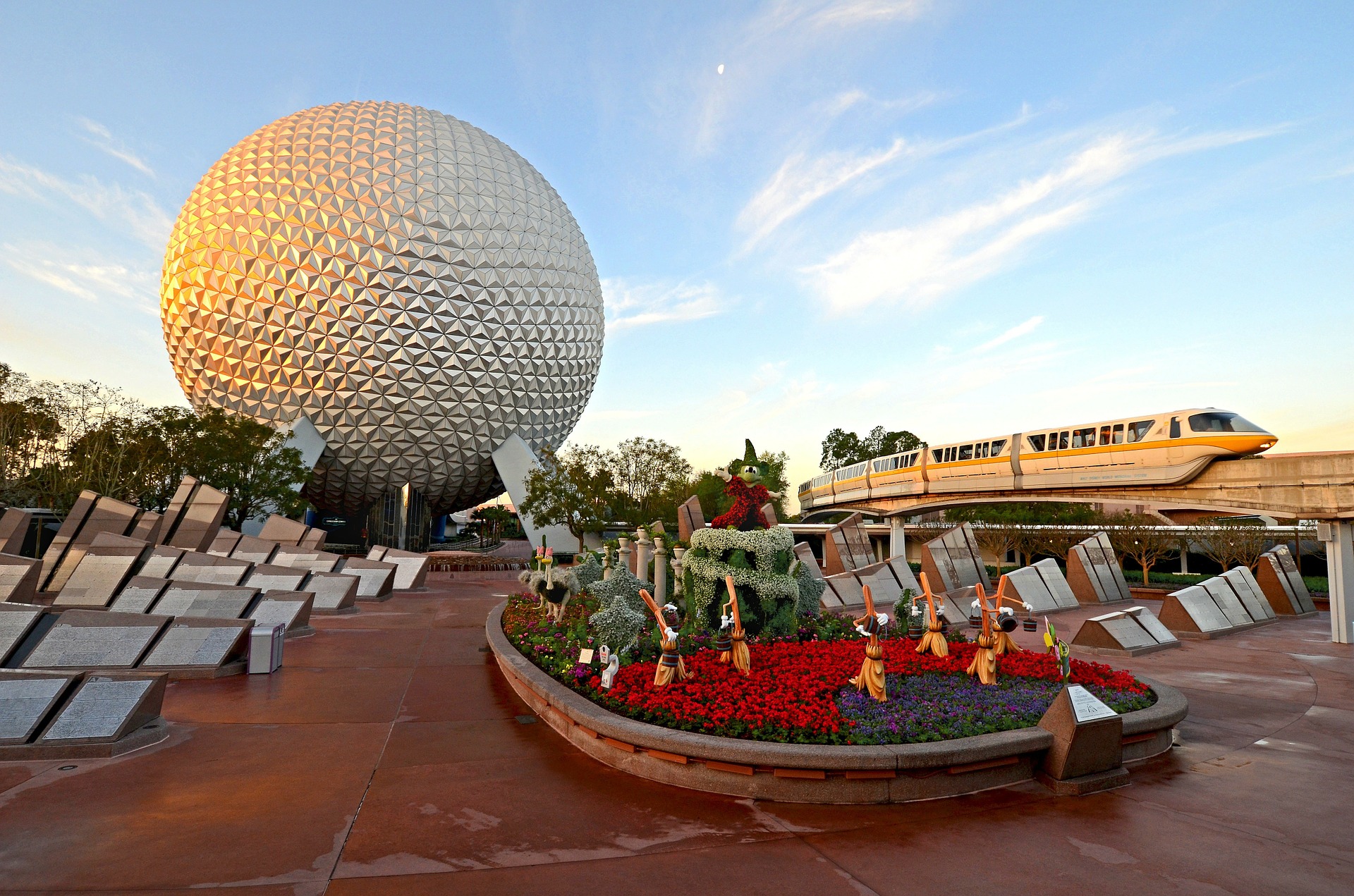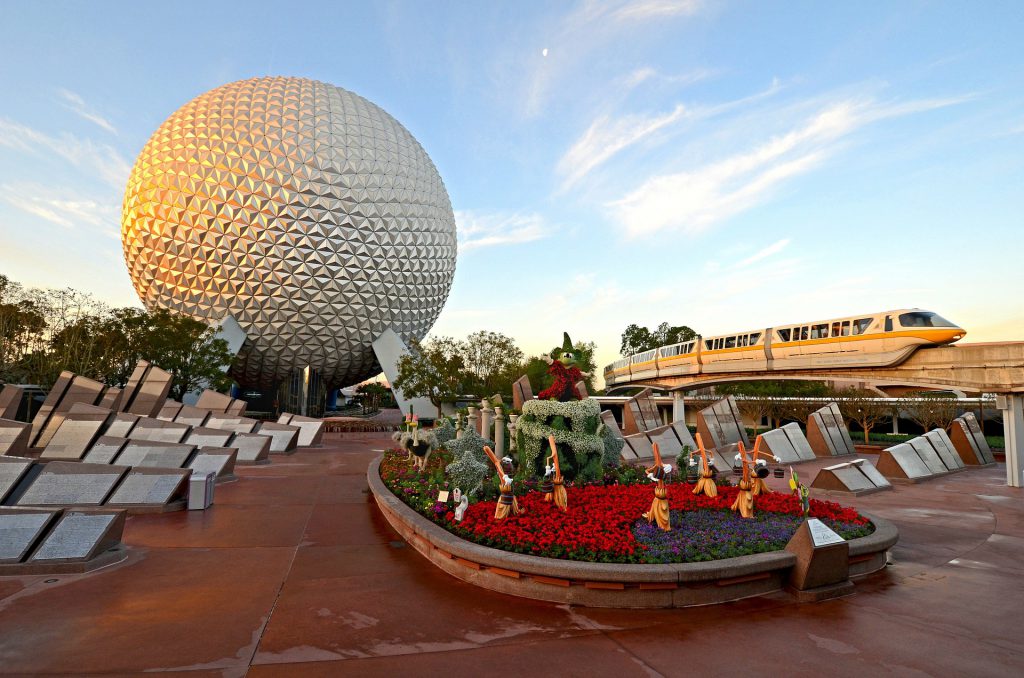 It will feature a new narration and musical score.
Location: World Celebration
Opening date: TBA
17 – Epcot Festival Pavilion
I am so happy to hear that there will be a location created just for the signature festivals at Epcot!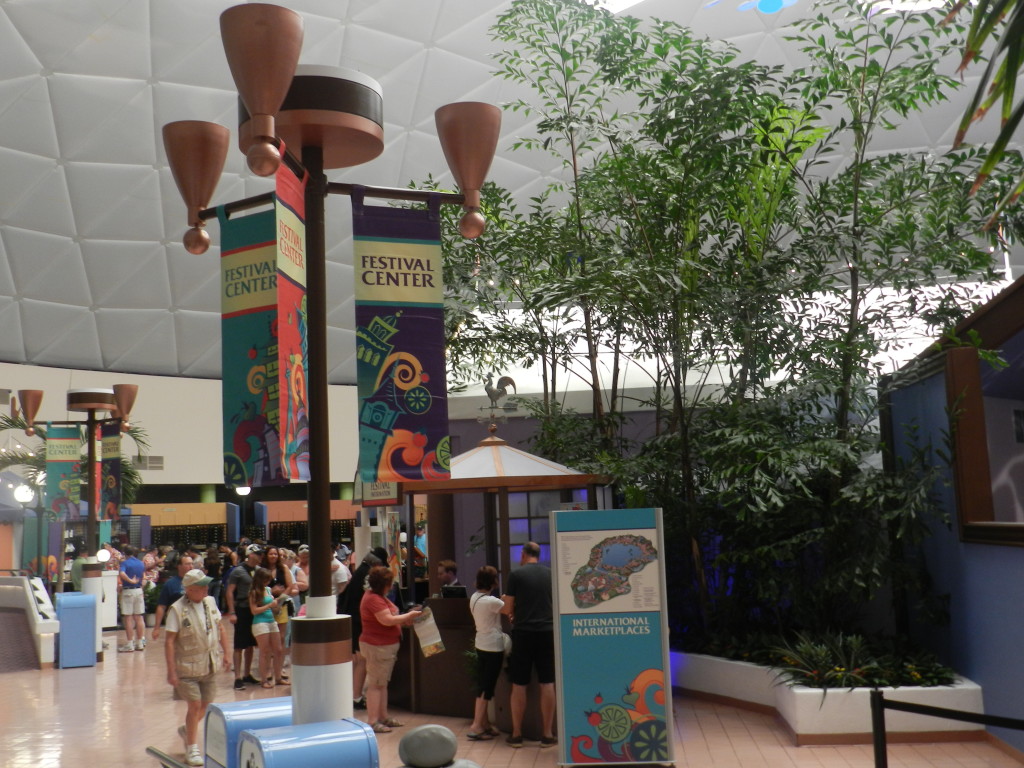 According to Disney, this three-level structure will have one of the most remarkable architectural designs at any Disney park, featuring a plaza level, a middle expo level, and a park that sits in the sky on the top level.
Location: World Celebration
Opening date: TBA
Epcot Renovations and Closures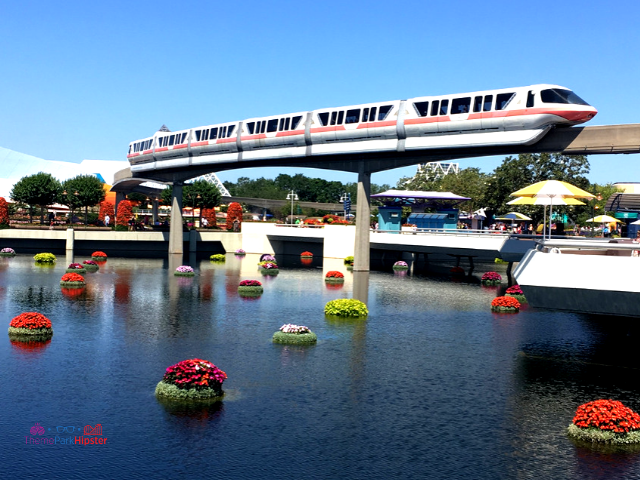 Now let's go through some of the closures coming to Epcot. Although the classic attractions and experiences will be closing, the new happenings will make Epcot one of the BEST theme parks in the world.
Electric Umbrella – November 23, 2019
Impressions de France – October 2, 2019 will reopen January 2020
IllumiNations: Reflections of Earth – October 1, 2019
Innoventions East – September 8, 2019
Take a Nanooze Break – September 8, 2019
Fountain View – September 8, 2019 will reopen in the future
Club Cool – September 8, 2019
Character Spot – September 8, 2019 (Character meet-and-greets moved to multiple locations in the park)
Colortopia – September 8, 2019
Fountain of Nations – September 8, 2019
Camera Center – September 8, 2019
O' Canada! – August 1, 2019
Marc Angers and Friends – June 17, 2019
Norway Vikings – March 31, 2019
SpectacuLAB – January 13, 2019
The Circle of Life – February 2, 2018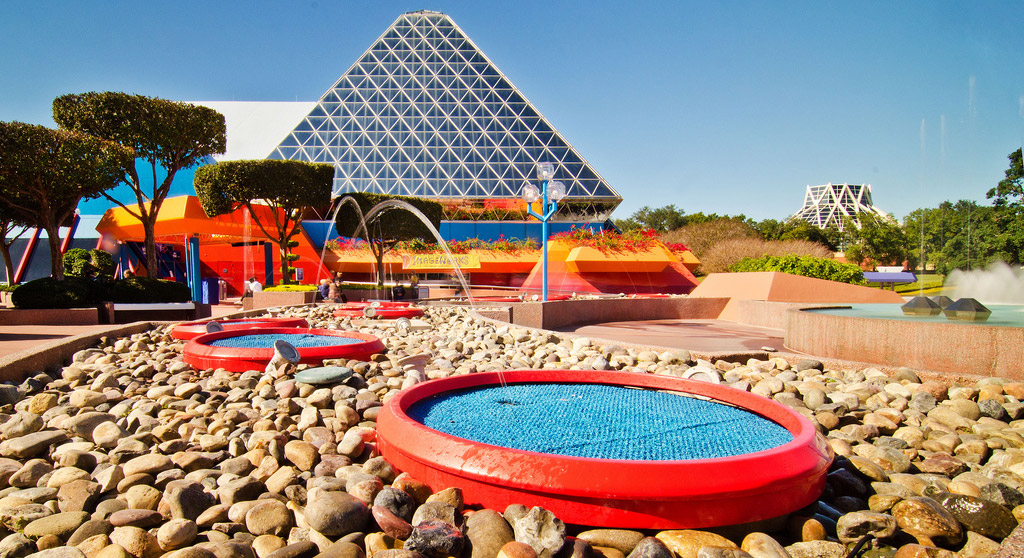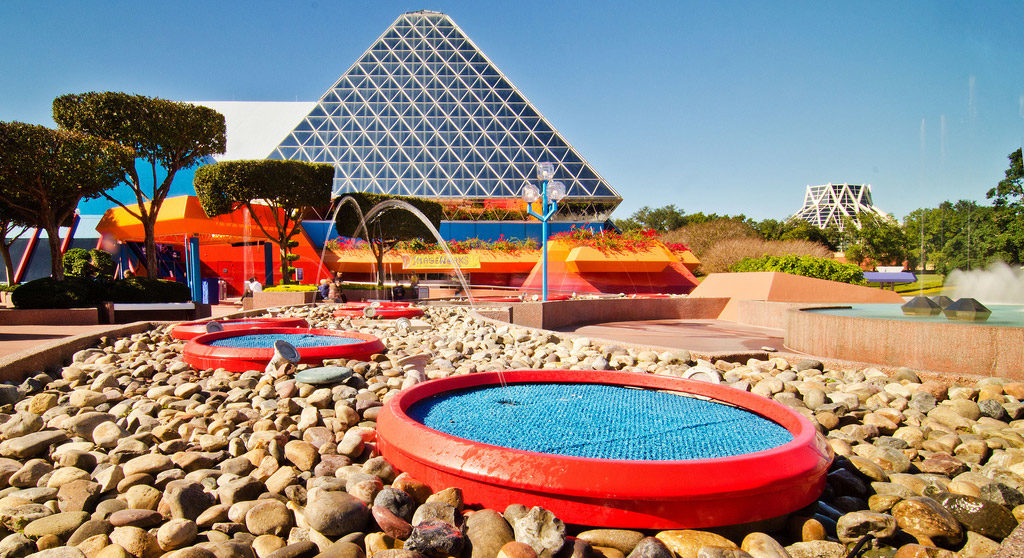 The Epcot Experience – New Layout of the Park
Because Epcot is going through a massive renovation, Disney Imagineers have set up a location in the Odyssey Events Pavilion for you to view all of the updates to come.
According to Disney, The Epcot Experience provides the first in-depth look at the park's transformation, blending cutting-edge technology and fun with personal moments to create an environment that honors everything guests love about Epcot.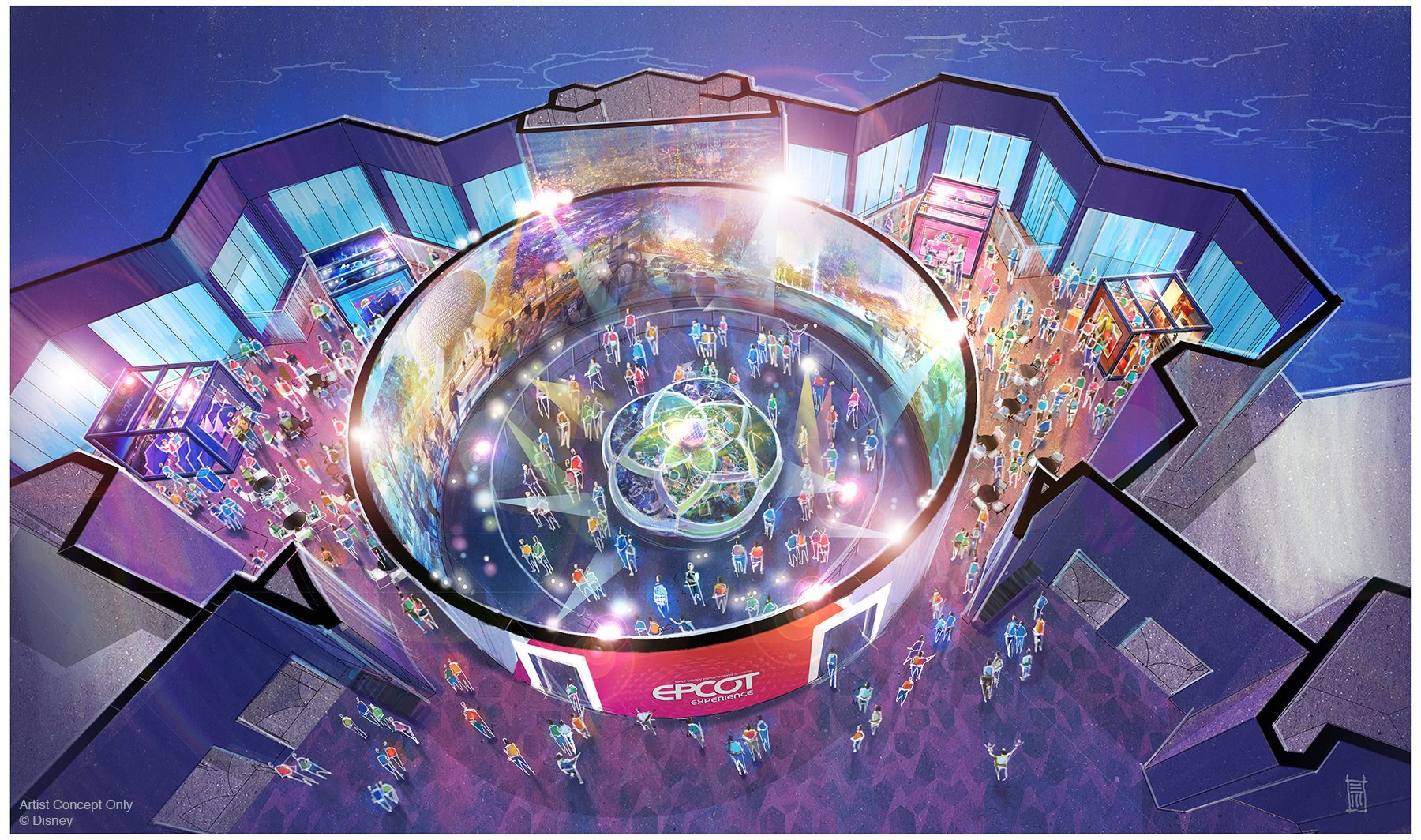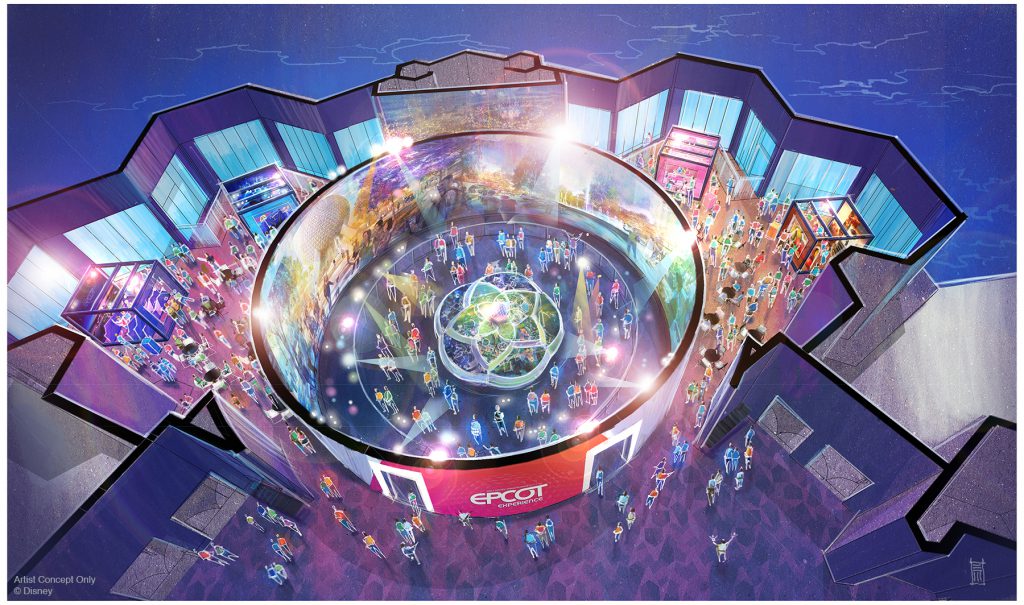 What to Expect from the Epcot Experience?
360-Degree Film Presentation
Dimensional Photo Opportunities
New Epcot Merchandise (includes items with the new Epcot logo)
Display Cases Showcasing Special Items
New Epcot Park Layout
Instead of the park being divided into Future World and World Showcase only, the park will come together with four neighborhoods that each speak to important aspects of the world and its people.
World Showcase (celebration of culture)
A World Celebration (connects guests to one another and the world around them)
World Nature (showing you the importance of preserving nature)
A World Discovery (stories about science, technology and intergalactic adventure come to life)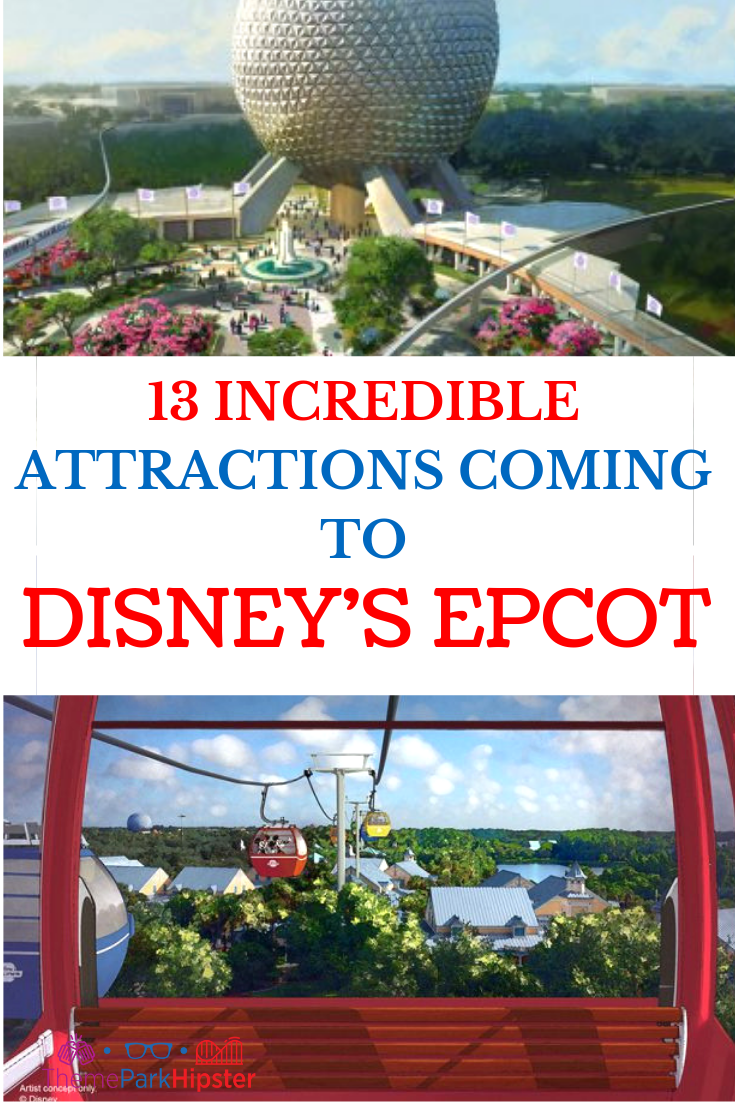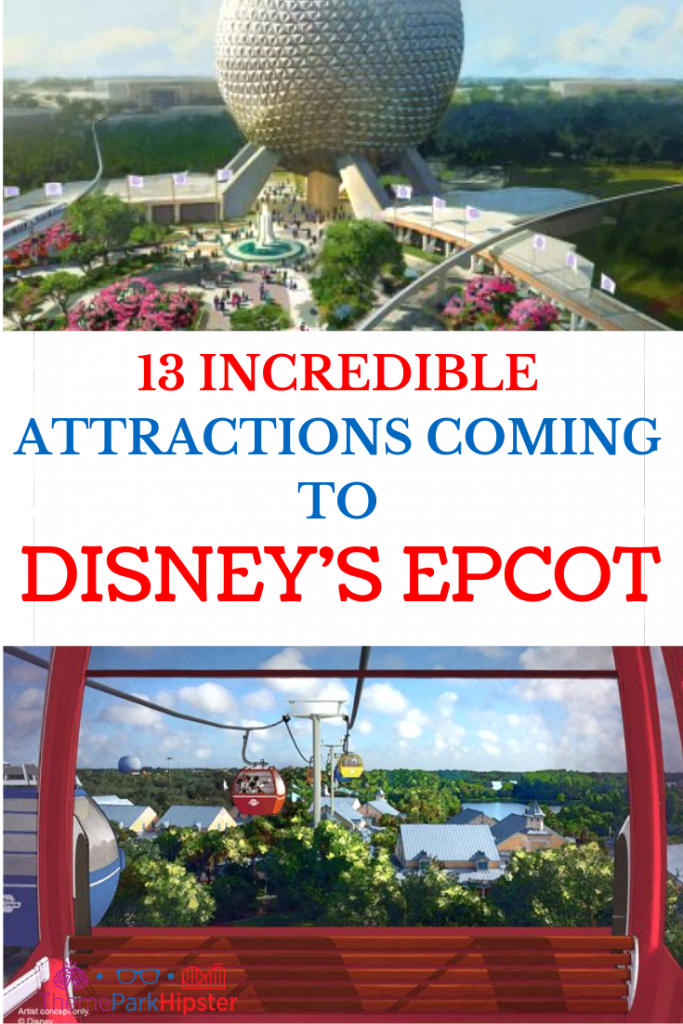 Final Thoughts on the Epcot Renovations
When going through this guide you can see that there are so many Disney World new attractions coming by 2024.
All the Epcot renovations and additions are going to help transform the park into the top Disney must do theme park in the world!
Let me know which of the Epcot renovations and new attractions you're most excited to experience in the comments section below.
Check Out the Articles Below for More Disney World News:
Are you planning a Disney vacation soon, then read the ultimate Disney Vacation Planning Guide for your next dream trip!
Until next time, Happy Park Hopping Hipsters!
NikkyJ
(Original date: April 11, 2019/Updated October 24, 2019)