If you're new to ThemeParkHipster, then you may not be aware of how much I love and enjoy Epcot. It's no surprise that hearing about all of the Epcot attractions coming by 2021, gets me super excited about my favorite theme park.
Epcot's transformation is a reflection on the Walt Disney World 50th anniversary celebration that will happen in 2021.
Plus, Epcot is becoming a solo theme park traveler's fan favorite and is a must do for anyone visiting Walt Disney World.
Let's go through all the new attractions and features coming to Epcot by 2021.
THIS POST MAY CONTAIN AFFILIATE LINKS. PLEASE READ MY DISCLOSURE FOR MORE INFO. Thank you!
Changes Coming to Epcot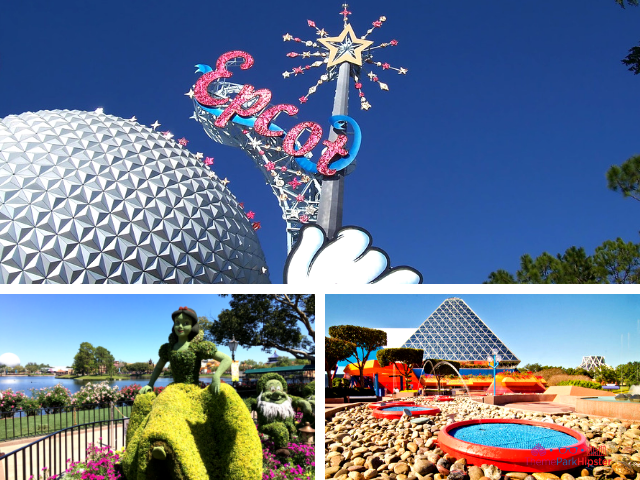 Let's go over all the rides, attractions, and experiences coming to Disney's Epcot by 2021.
1 – New Park Entrance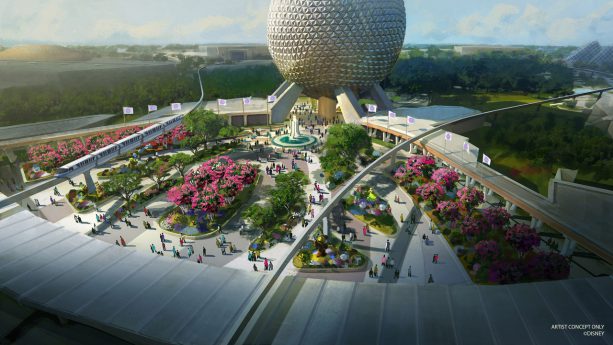 Epcot is updating the front area of the park into one that pays homage to the original park entrance with fresh takes on classic elements.
According to Disney, the plaza will welcome guests with new pathways, sweeping green spaces and a newly reimagined fountain.
Location: At the entrance of the park in front of Spaceship Earth.
Opening date: TBA
2 – What is Replacing Circle of Life at Epcot?
In the Land Pavilion, Disney will be adding an Awesome Planet Film that will be located inside the former Circle of Life Theater.
You know, the theater where you may watched with Timon and Pumba explaining how important the environment is.
According to Disney, this will be an on-screen exploration of the realm we call home, showcasing the spectacular beauty, diversity and dynamic story of our earth with all the grandeur guests have come to expect.
Location: The Land Pavilion
Opening date: TBA
3 – Guardians of The Galaxy Roller Coaster at Epcot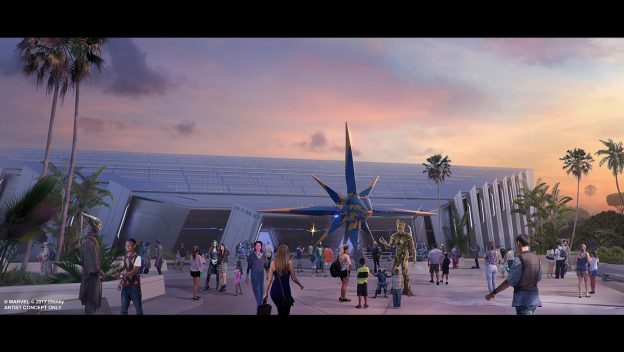 Construction is fully underway for the new Guardians of the Galaxy attraction that was announced at D23 in Japan.
According to Disney, this will be one of the world's longest enclosed roller coasters when it's added to Future World at Epcot.
The Guardians of the Galaxy Roller Coaster will be a ride system with ride vehicles unlike anything Disney guests have experienced before.
According to Experiences and Consumer Products Chairman Bob Chapek, "On most coasters, the vehicles point straight ahead throughout the ride," Bob explained. "But on this attraction, each individual cab will be programmed to direct your eye to the story happening around you.

That means instead of whizzing by the action, you'll be fully immersed in the story from the minute you launch."
Location: In the old Universe of Energy building
Opening date: 2021
This will be a perfect addition for your next Orlando vacation!
4 – Space-Themed Restaurant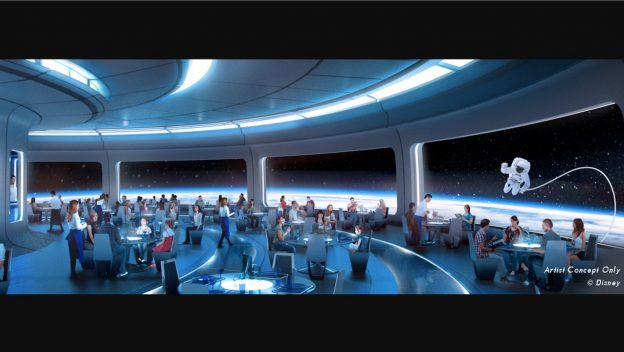 As if my favorite theme park couldn't get any better, Disney has announced that there will be a new space-themed restaurant that will be located between the park's Mission: SPACE and Test Track attractions.
According to Disney, the restaurant will invite guests to travel to space for an amazing dining experience in the stars.
The new restaurant will be operated by the Patina Restaurant Group, led by Nick Valenti, which operates several other restaurants around Walt Disney World Resort, including Tutto Italia and Via Napoli at Epcot and Morimoto Asia and Maria & Enzo's Ristorante at Disney Springs.
Location: In Future World between Test Track and Mission: SPACE
Opening date: 2019
5 – Wonders of Life Pavilion Update
The Wonders of Life Pavilion will be transformed into a new interactive "Play Pavilion" experience.
According to Disney, this new space will be devoted to playful fun and will feature an innovative city that'll come to life under the dome of the un-named pavilion previously known as Wonders of Life.
"INTERACTIVE CITY" Pavilion Coming to Epcot in Walt Disney World – Disney News – 2/21/19
The pavilion's city will be bursting with interactive experiences, your favorite Disney characters, hands-on activities and engaging entertainment when it opens just in time for the 50th anniversary of Walt Disney World Resort!
Location: The old Wonders of Life" Pavilion
Opening date: TBA
6 – New Nighttime Spectacular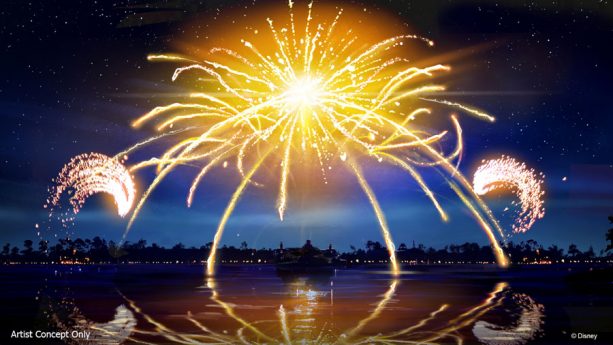 Epcot will have a new nighttime show that will be replacing IllumiNations: Reflections of Earth.
According to Disney, this new show will celebrate how Disney music inspires people around the world, and will feature massive floating set pieces, custom-built LED panels, choreographed moving fountains, lights, pyrotechnics and lasers.
The final presentation of IllumiNations: Reflections of Earth will be September 30, 2019
Location: World Showcase Lagoon
Opening date: 2020
7 – Epcot Forever
Epcot Forever will be a limited-time show as the nighttime World Showcase Lagoon entertainment transitions to the New Nighttime Spectacular.
According to Disney, Epcot Forever will feature classic Epcot tunes with a spark of imagination that swells into an epic spectacle of fireworks, music, lighting, lasers, and special effects kites.
Location: World Showcase Lagoon
Opening date: October 1, 2019
8 – Beauty and The Beast Sing-Along
If you're a fan of the Frozen Sing-Along at Hollywood Studios and love Beauty and the Beast, then you'll be sooo happy to hear about the new attraction coming to Epcot.
In addition to Impressions de France, the France Pavilion will have a sing-along created by Don Hahn, producer of the animated and live-action "Beauty and the Beast" films.
Location: France pavilion
Estimated completion date: TBA
9 – New Film for Canada Pavilion
According to Disney, O Canada! 360-degree will also be getting an update film!
I'm super happy to hear about this because I truly enjoy watching the show. Plus, it inspired me to travel to Canada.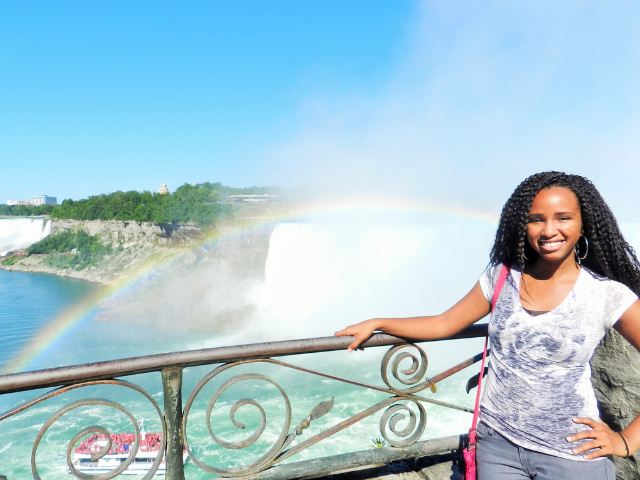 Location: Canada Pavilion
Opening date: TBA
10 – New Film for China Pavilion
Just like the Canada Pavilion, the China Pavilion will be receiving its own updated film.
Plans available through Travel Guard can provide you with coverage for unexpected medical expenses while on a trip.
Location:  China Pavilion
Opening date: TBA
11 – Disney Skyliner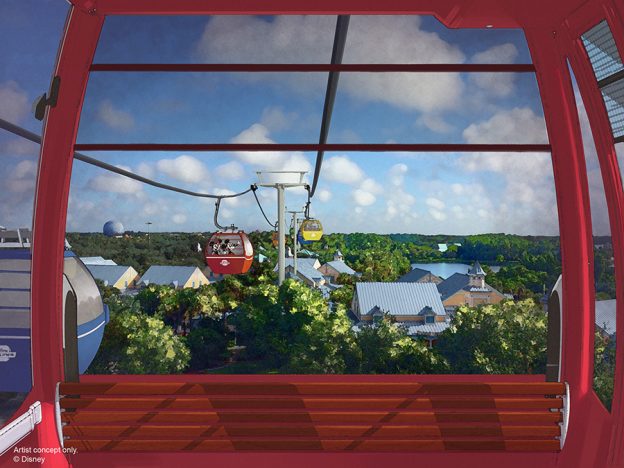 According to Disney, this new state-of-the-art gondola system will conveniently connect Disney's Hollywood Studios and Epcot to four resort hotels:
Disney's Art of Animation Resort
Disney's Caribbean Beach Resort
The proposed 15th Disney Vacation Club property, Disney's Riviera Resort
Location:  International Gateway
Opening date: Fall 2019
12 – Remy's Ratatouille Adventure
[4K] Trackless Ride – Ratatouille Ride – Disneyland Paris
Construction is underway for this 4-D ride that will be similar to the Ratatouille: The Adventure ride at Walt Disney Studios Park in Paris, France which opened in 2014.
According to Disney, you will be able to shrink to Remy's size and scurry to safety in a dazzling chase across a kitchen with the sights, sounds and smells of Gusteau's legendary Parisian restaurant.
Location: France Pavilion in the World Showcase
Opening date: According to Disney leaders, this attraction will open in time for the 50th anniversary of Walt Disney World Resort in 2021. However, rumors have been stating a spring or summer of 2020 opening date.
13 – Takumi Tei: Signature Restaurant Coming to Japan
According to Disney, there will be an all-new table service restaurant, called Takumi-Tei, coming to Epcot.
This restaurant will be located the Japan Pavilion in World Showcase and will offer guests a signature dining experience inspired by the natural beauty of Japan.
Quick details about the new Japanese-inspired restaurant:
Set in a natural and takumi Japanese craftsmanship space
Operated by Mitsukoshi USA
Location: Japan Pavilion in the World Showcase
Opening Date: Summer 2019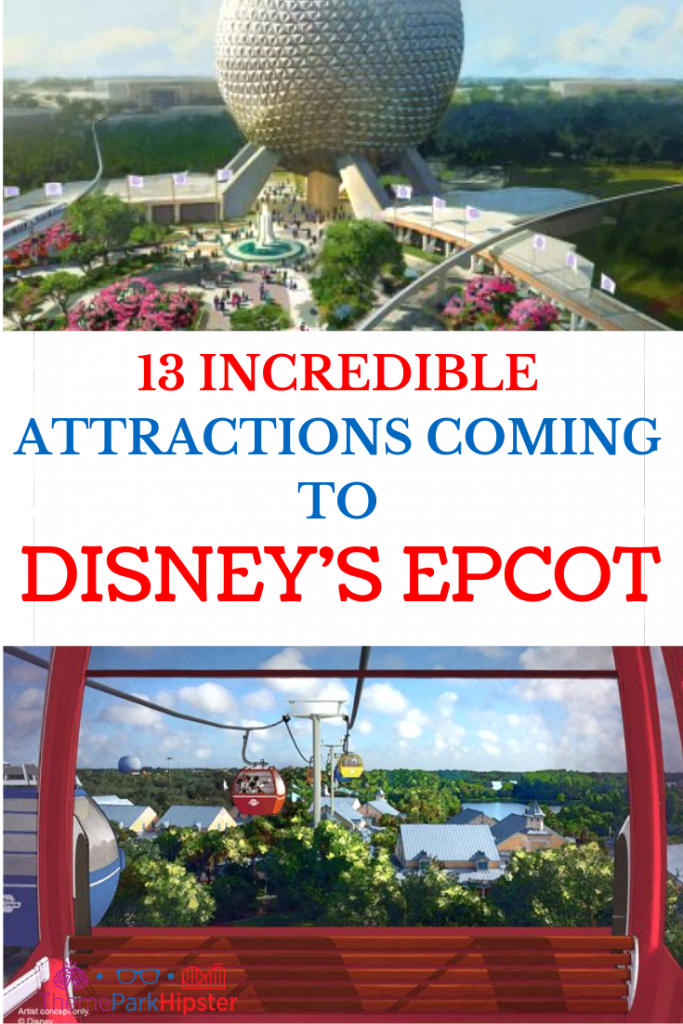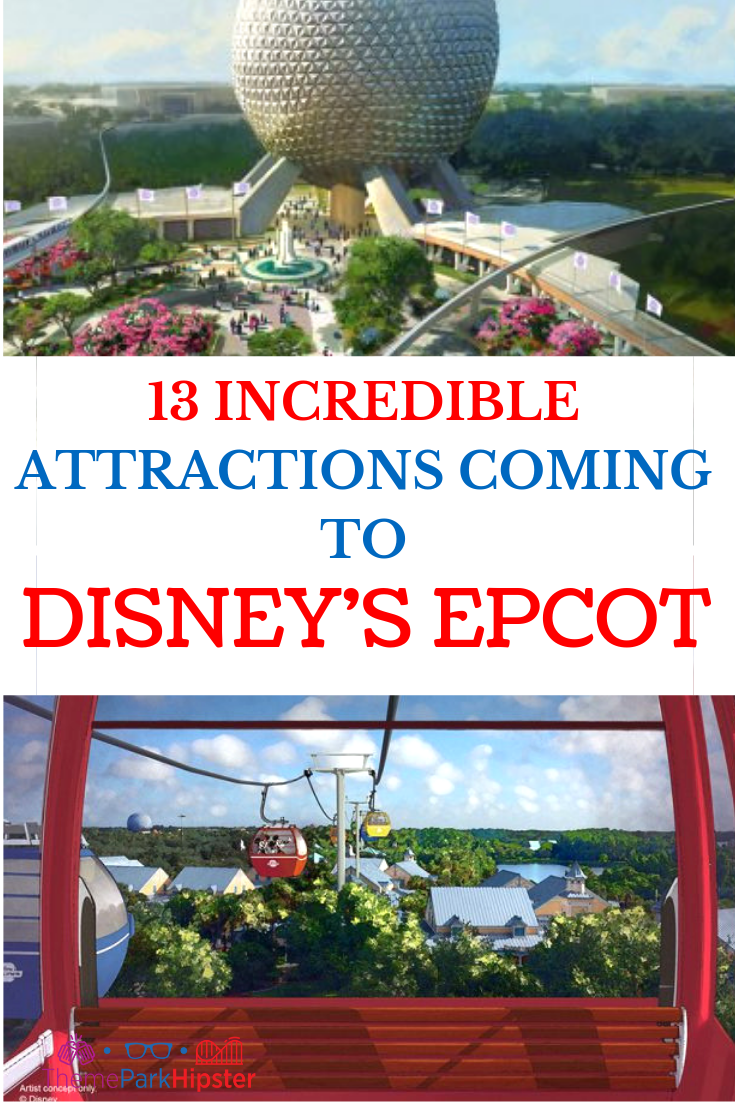 Final Thoughts
When going through this guide you can see that there are so many Disney World new attractions coming by 2021. Every Epcot renovation and addition is going to help transform the park into the top Disney must do theme park in the world!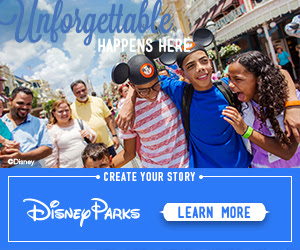 Let me know which addition you are most excited to experience in the comments section below.
---
Check Out the Articles Below for More Disney World News:
Want more theme park tips? Check out the theme park tips page. If you're thinking about going to a theme park alone, then read the top 18 tips.
Are you planning a Disney vacation soon, then read the ultimate Disney Vacation Planning Guide for your next dream trip!
Until next time, Happy Park Hopping Hipsters!
NikkyJ