Are you afraid of going to Epcot alone?
Good things lie on the other side of fear. Have you been planning to discover Disney's Epcot on your own, but fear won't let you?
It is understandable. However, you must to conquer your fear of traveling solo. In this episode, I will give a guide on how to discover Epcot all by yourself.
THIS POST MAY CONTAIN AFFILIATE LINKS. PLEASE READ MY DISCLOSURE FOR MORE INFO. Which means if you click on certain links, I may receive a small commission at no additional charge to you.
Listen to Podcast Episode 64 Below
Getting the Courage to Visit Disney's Epcot Alone
If you are going to Epcot alone, it is a perfect moment to let yourself get lost in all the history that is at this beautiful theme park. You have World Showcase, which is the area that displays all of the countries and the cultures.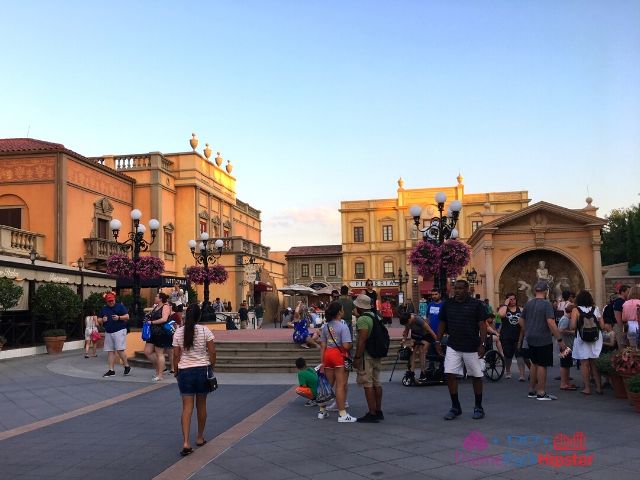 Also, you have the other area towards the front of the park called Future World, that explains some of the technology we use today that can help us for the future.
It is important to note that Epcot is going through a major change, and I hope you'll come to see how it has evolved.
Are you scared to go to Disney World alone?
If you are worried sick about how you are going to navigate Disney parks, I can tell you for sure that you have nothing to worry about. If you are going to stay offsite, make sure you go for a resort that provides transportation to and from the parks.
Most resorts near Universal Orlando and the Disney World area will have shuttles that will run back and forth to the parks throughout the day for free.
Staying onsite will be much easier because while you are at Disney, you can take their buses without any additional cost to you. If you are at a resort with transportation like a monorail, the sky liner, or boats, all these things are also free.
Best Disney Resort for Solo Travelers
If you are looking for a resort on-site at Disney, I would say, stay at the Swan or Dolphin Resort. You're going to get an incredible price with the same Disney perks such as, Extra Magic Hours and free transportation.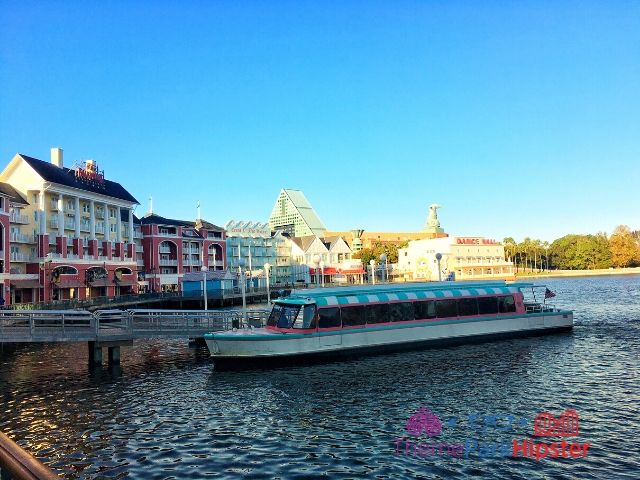 Plus, the Swan and Dolphin Resort is just a boat ride away from both Hollywood Studios and Epcot. It's also right next to the Boardwalk Inn Resort where the famous boardwalk is located.
On the boardwalk, you can walk around enjoying the entertainment and and going to all the restaurants.
My second runner-up for the most convenient and cheaper Disney resort for solo travelers is the Pop Century Resort.
Have a DIFFERENT kind of Orlando vacation with a Resort home next to Disney World. Find Your Disney Resort Vacation Rental here!
What to Expect at Epcot on Your Solo Disney Trip
Once you arrive at Epcot, you're going to notice that big golf ball once you walk through the gates.
Believe it or not, there is a ride inside of it called Spaceship Earth. This ride takes us through the history of communication and how we communicated with each other in the past.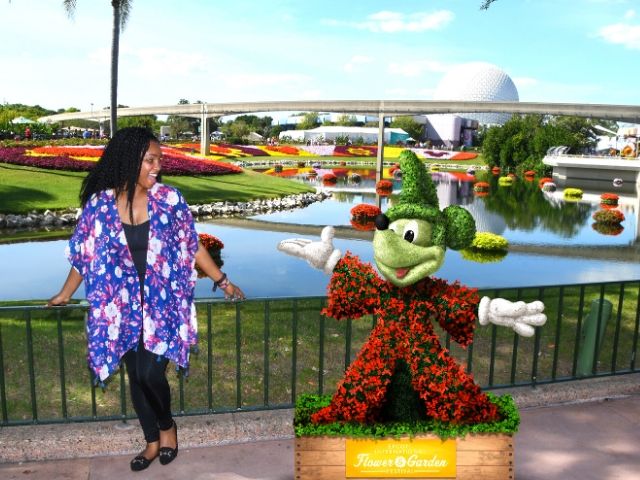 The solo life in Epcot can be quite intimidating, but the good thing with the park is that it is more adult-friendly. You can take in a few rides, country hop around World Showcase and eat your heart out as you explore the park by yourself.
Remember to check out the available FastPasses and make use of them on your visit.
Plan Out Your Day
When going to Epcot, make sure you have a goal. I always make sure that there's some type of plan for my trip.
When you are planning your trip, try to map out your day at Epcot by going over the rides, attractions and dining locations. Be sure to make reservations to some of the top restaurants there.
Spice Road Table
One of my favorite places to eat in Epcot is the Spice Road Table. That's the restaurant in Morocco. It has a gorgeous view of the World Showcase Lagoon and when you're a solo traveler, it's the place to be.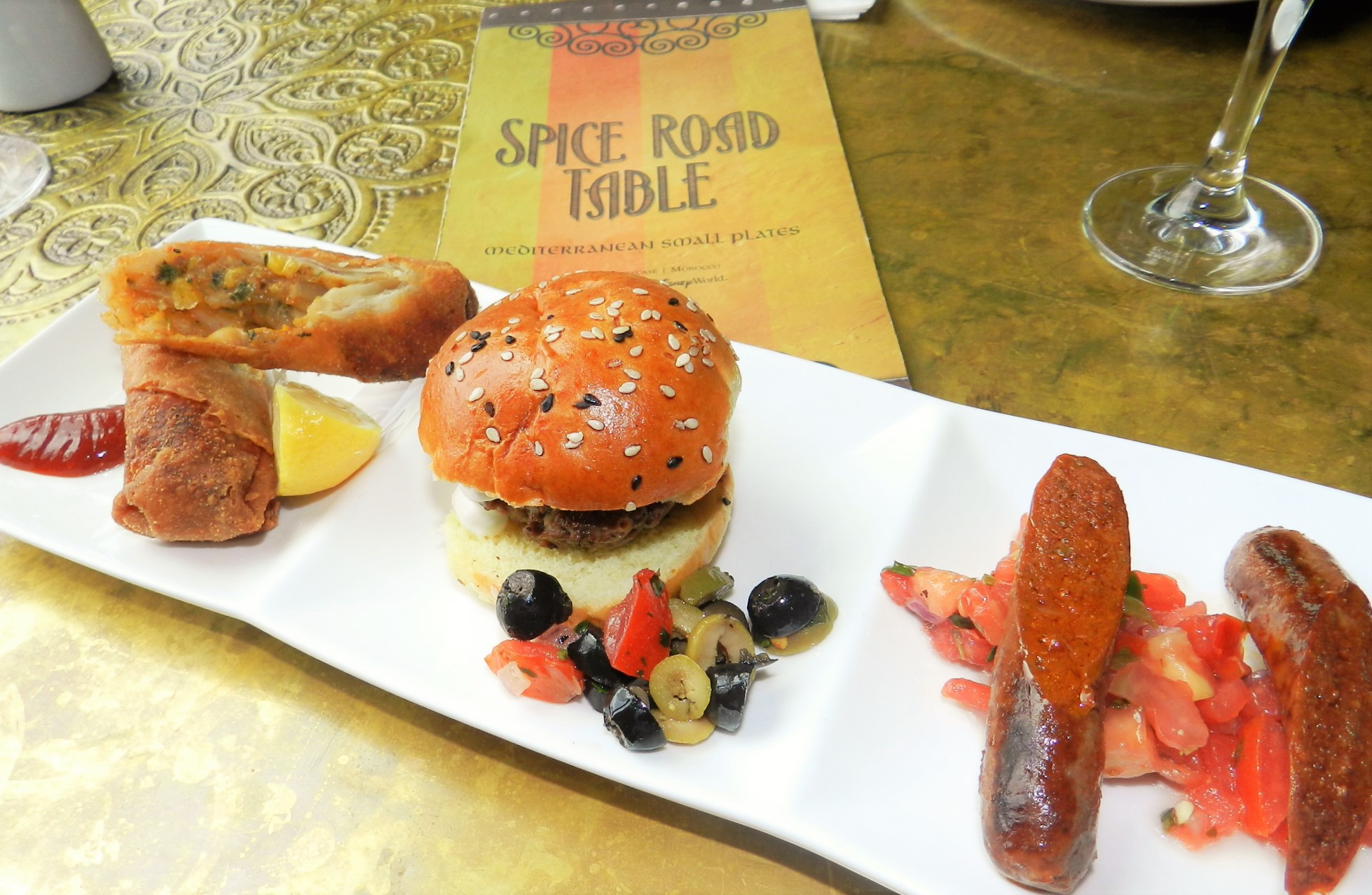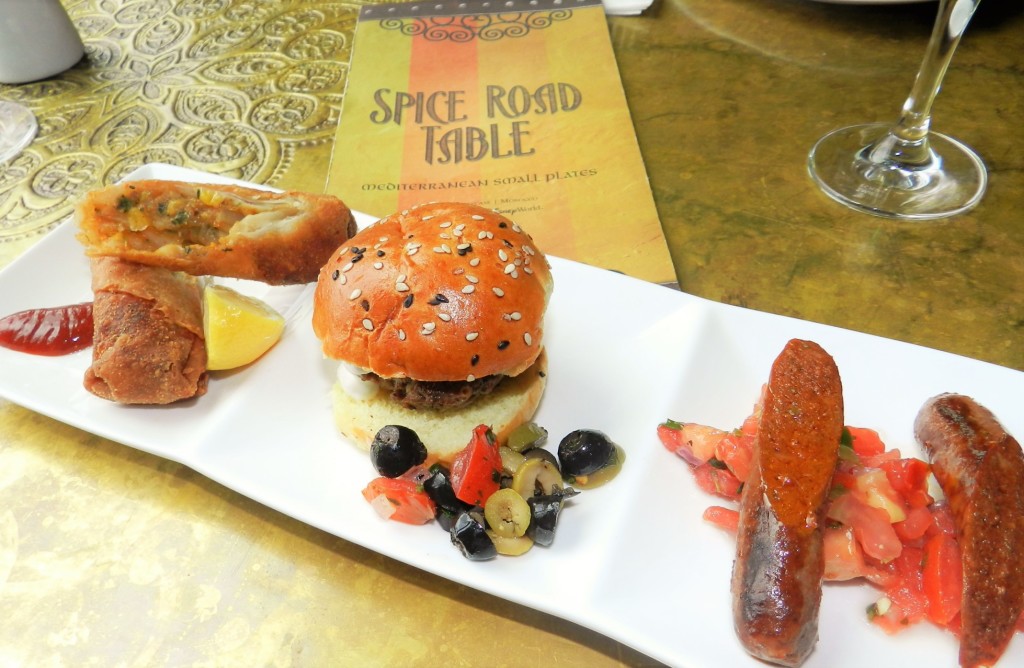 Enjoy Your Epcot Tour Around the World
There are so many countries represented in World Showcase such as Mexico, Norway, China, Germany, Italy, America, Japan, Morocco, France, the United Kingdom, and Canada.
It's fun to take your time touring the globe and trying all the many food and drinks on your trip.

As you have fun, it good to keep in mind that you are on a solo trip, and you shouldn't get intoxicated especially since you will be by yourself.
Ready to start planning your next Disney World vacation? Listen to the latest podcast episode on Apple or on your non-Apple device now!
Best Epcot Rides, Attractions, and Events
Are you wondering what attractions you must do when visiting Epcot alone?
One you must do is Soarin Around the World. Soarin' is a flight simulation dark ride and one of Imagineering's top achievements with the original concept of the ride debuting at Disney's California adventure in 2001.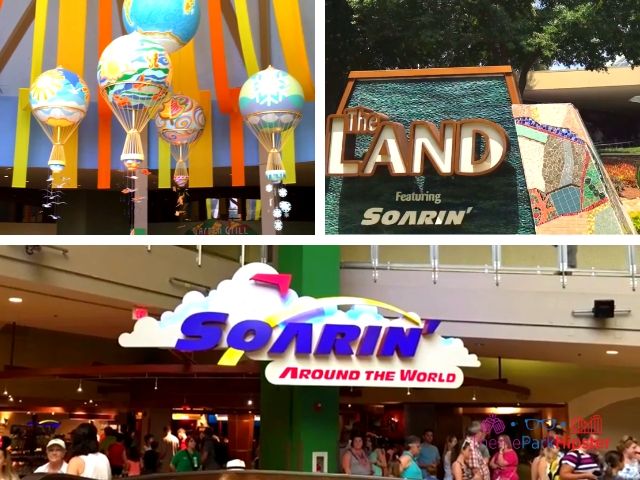 The other attraction is Living with the Land.
It is a classic Disney dark boat ride, that has an educational component to allow you to understand how humans and the land work together and how we both need to treat each other in order to keep life going.
I also suggest you visit Epcot during the festivals. They're truly a fun adventure and they are perfect for anyone going to Walt Disney World alone for the first time.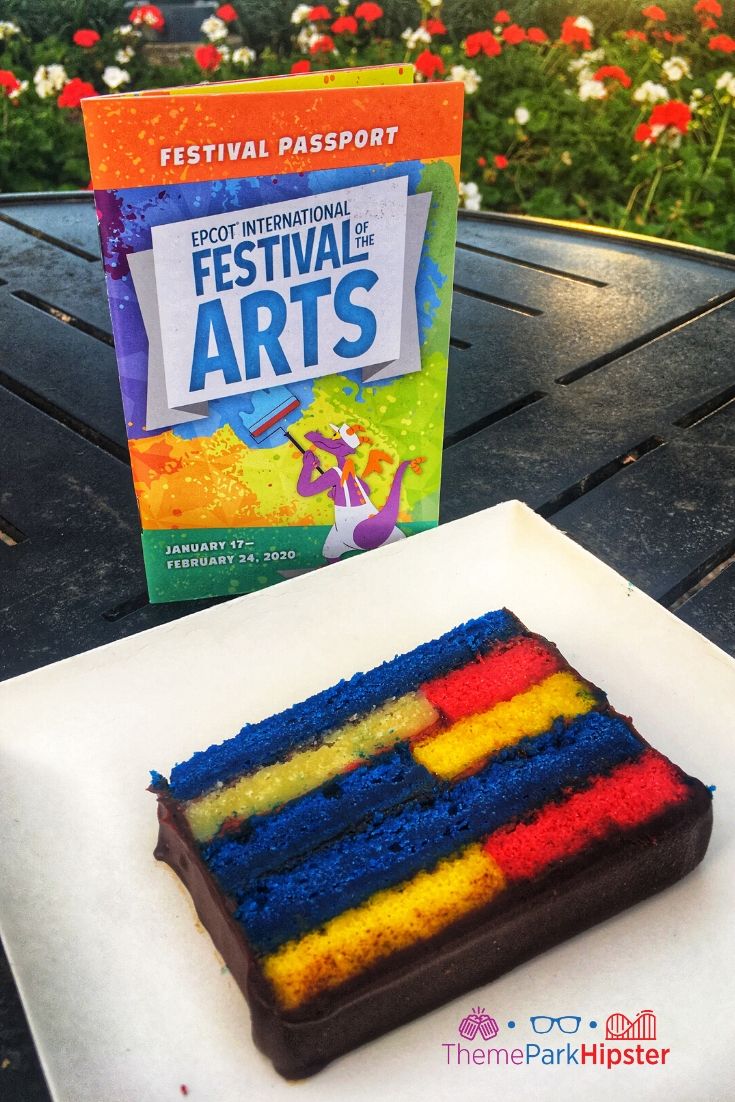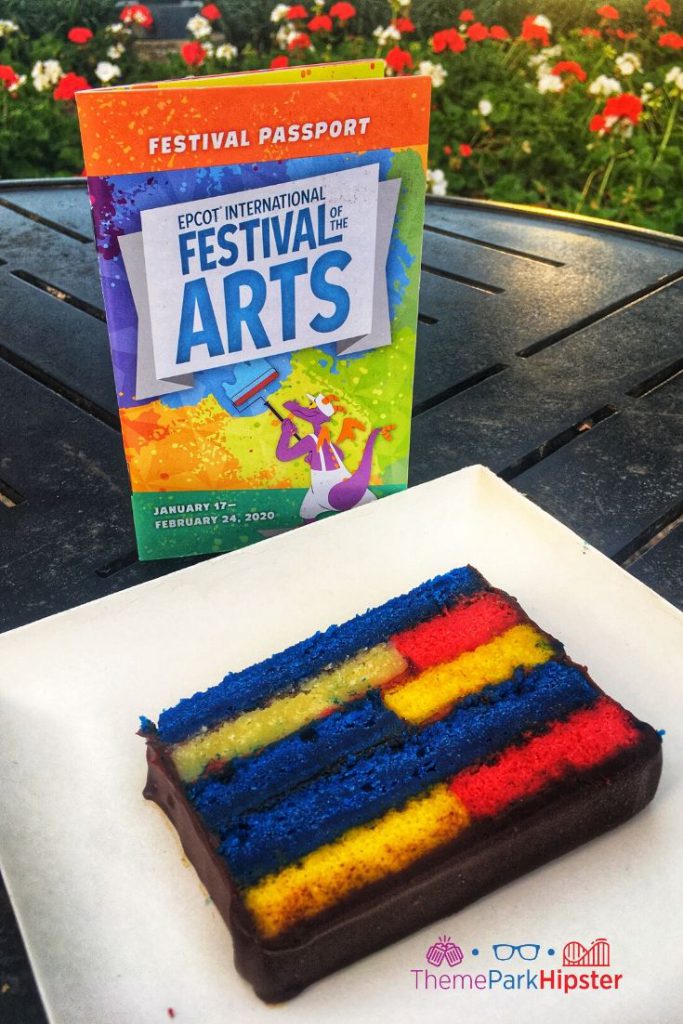 Epcot has Four Special Festivals:
Meeting People on Your Solo Disney Trip
Are you worried about who you are going to talk to during the trip?
Don't worry, make sure you work on your socializing skills enough to a start conversation with the people you meet.
You can also join our online community of solo travelers on Facebook and meet some awesome people where you can strike up a conversation within the group.
Final Thoughts on Going to Epcot Alone
Going to Disney for a solo trip doesn't necessarily mean that you'll be alone. You might be surprised at how much you'll hangout with people.
Just go ahead and make the trip. Come here, meet people and meet me. I would love to hangout with you on your Walt Disney World vacation.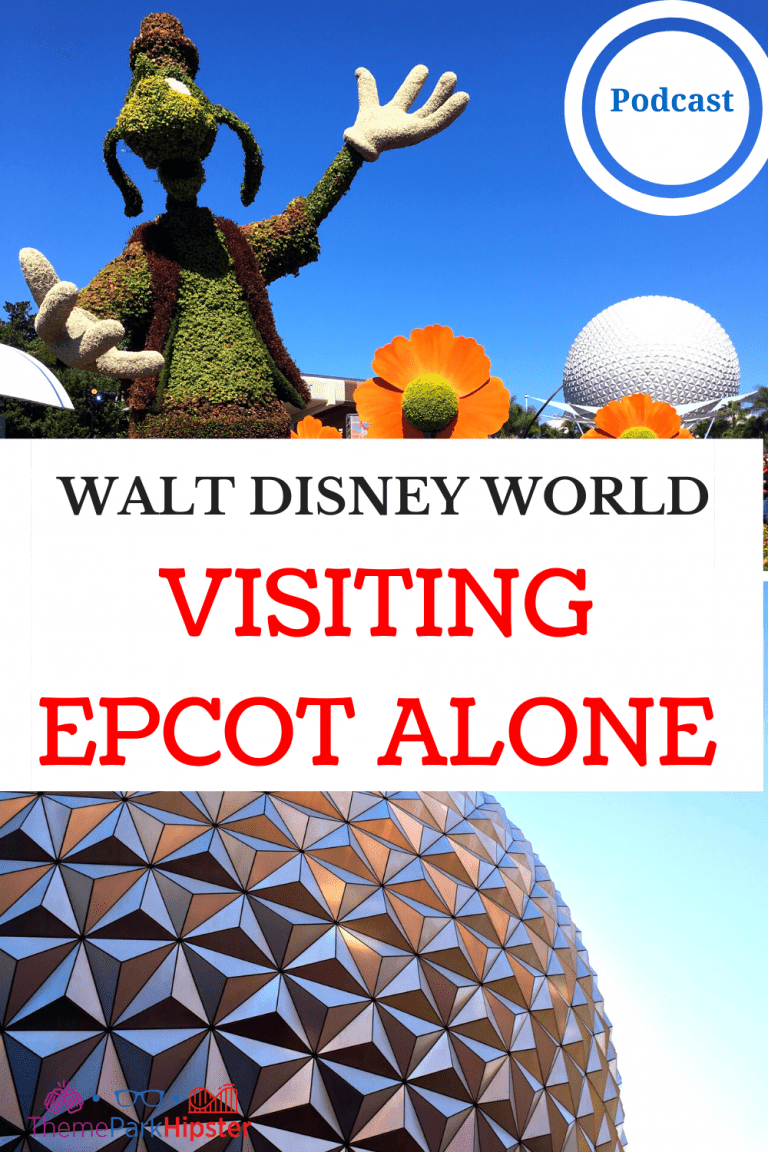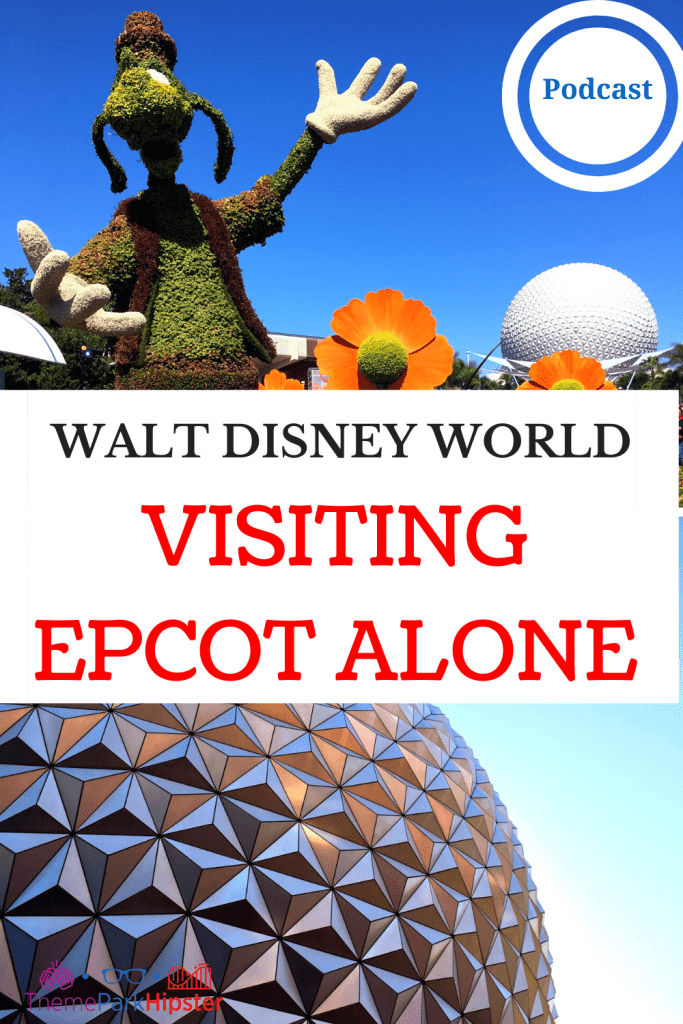 To share your thoughts:
To help out the show:
Leave an honest review on iTunes. Your ratings and reviews really help, and I read each one
Subscribe on iTunes.
Thanks for listening and reading!
NikkyJ
Planning a trip soon? If so, read the Disney Vacation Planning Guide for your next dream trip!