Do you know all the Disney FastPass secrets to help you skip all the lines at the parks?
Many of you know that planning a Walt Disney World vacation can be stressful at times, especially if it's a solo trip.
One thing I'm always asked is, how to do every top ride at Disney?
I don't have the secret, but I know that if you start with the Disney FastPass+ strategy, then you're on your way to a great vacation!
Let me help you with some of the best tips for getting the top FastPasses at Disney's Magic Kingdom, Epcot, Animal Kingdom, and Hollywood Studios.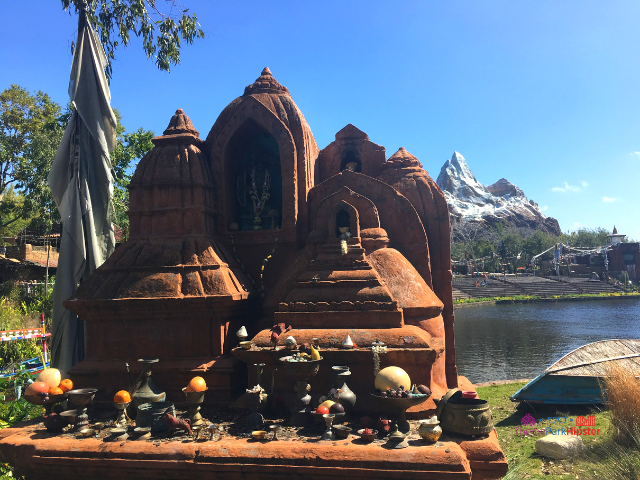 THIS POST MAY CONTAIN AFFILIATE LINKS. PLEASE READ MY DISCLOSURE FOR MORE INFO.
Here's Why You Need a Disney FastPass+
The Disney World FastPass+ (also sometimes referred to as simply "FastPass") is a travel must have if you're looking to enjoy the most of Disney by spending less time waiting in line.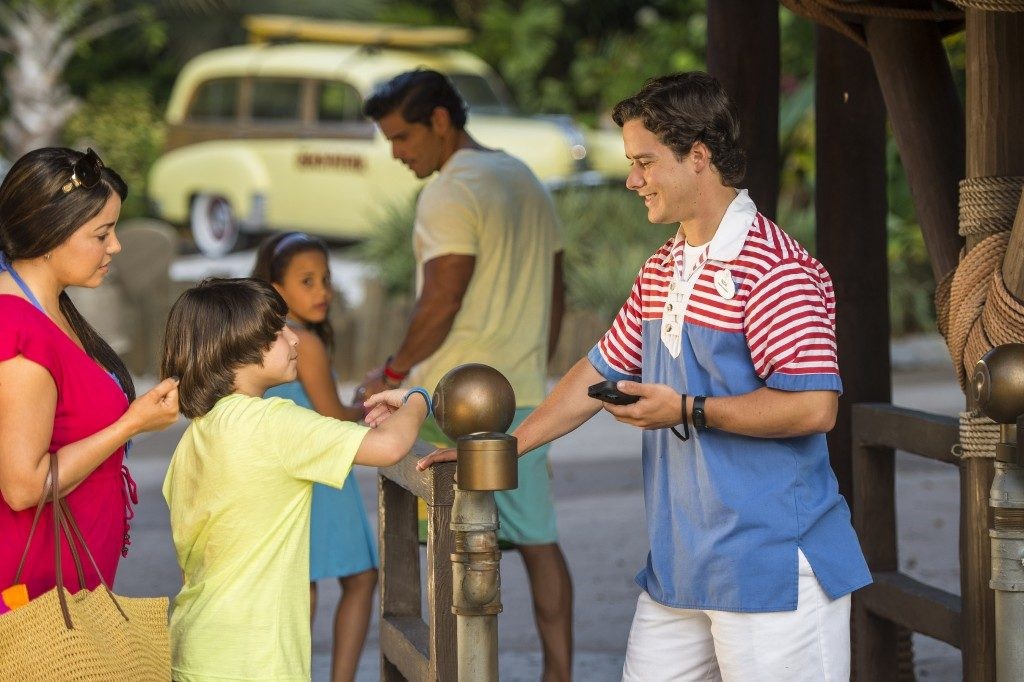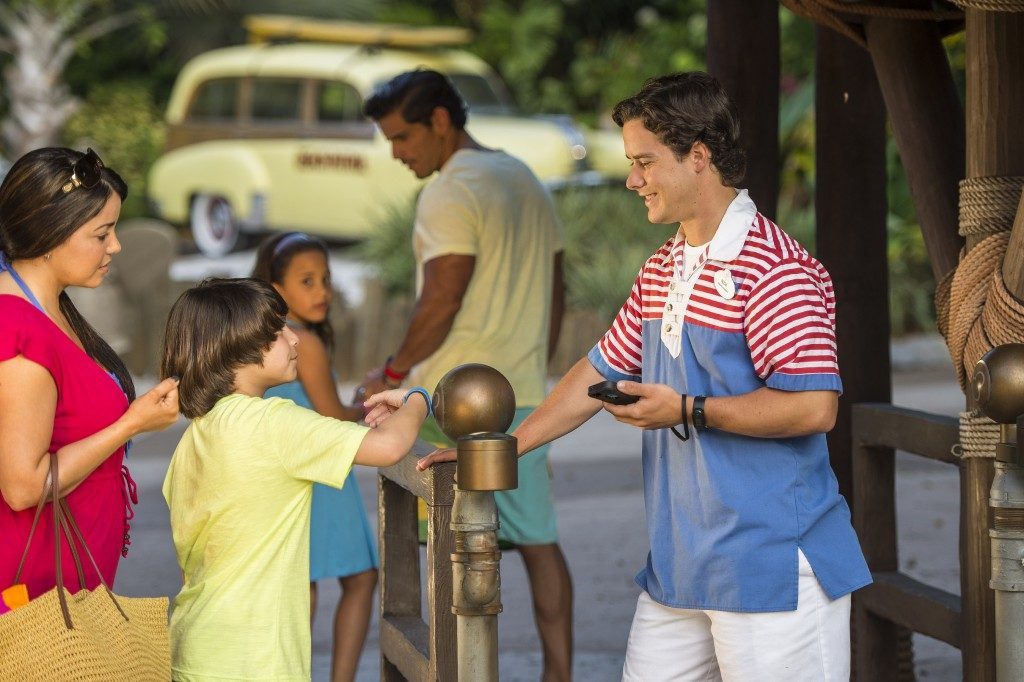 Disney FastPasses are great in that they give you peace of mind that your "must-do" attractions are locked before you even start your vacation!
Here's how it works, how to use it and a few other popular frequently asked questions about FastPass+
Get Your Walt Disney World Tickets Today! CLICK HERE.
This article will answer Disney FastPass Frequently Asked Questions:
What is Disney FastPass+?
How does it work?
What is the Disney FastPass cost?
How do I plan a Disney vacation using FastPass+?
Do I have to have a Disney FastPass reservation?
What are the BEST Disney FastPass secrets?
Can I change or cancel my FastPass+ selection?
What times can I book my FastPass+ selections?
Can I have multiple reservations on an attraction?
What happens if I miss my FastPass+ time? Is there a grace period?
Does it have to be at the same park on a given day?
What is a FastPass at Disney World?
The FastPass+ program is essentially a way to reserve your rides before your Disney trip.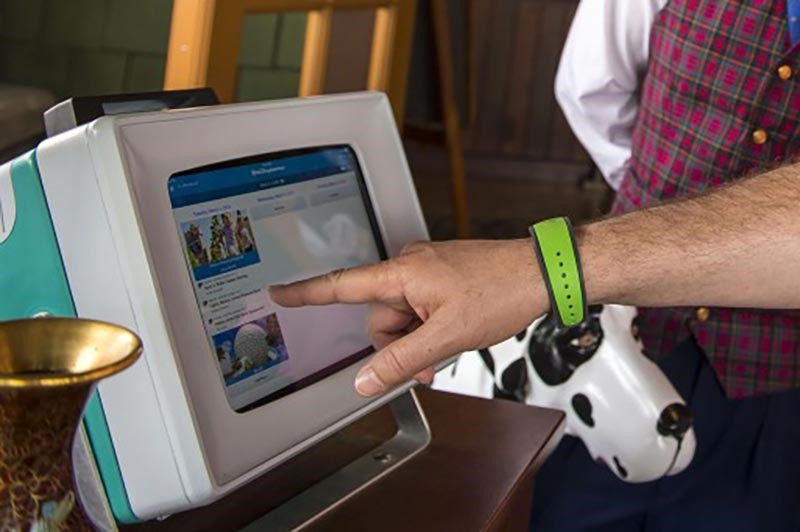 FastPass+ is limited to select attractions and entertainment events but can be used across a few of the Disney Parks.
How Does Disney FastPass+ Work?
FastPass+ can reserve your time slot for select rides and other attractions for either 30 days or 60 days depending on whether or not you're staying at a Disney Resort Hotel. 
If you're a hotel guest, you can use your FastPass+ to make reservations up to 60 days in advance.
If you're a ticket or Annual Passholder booked elsewhere for your stay, you can reserve your slot for up to 30 days before your trip.
The Good News
Reserving time slots early is FREE and you can reserve up to 3 rides per day using FastPass+.
And you're not limited to just rides either!
FastPass can be used on all sorts of select entertainment attractions. The full list is available online and in the My Disney Experience app.

The Not So Good News
You can only use your FastPass+ at one park per day.
This means that on any given day, once you start reserving your FastPass+ at one of the following parks, you can only use it for 3 select rides, entertainment attractions ,or other eligible experiences that day.
…unless you use my Disney FastPass hack that we'll discuss later in this guide.
Where Can You Use FastPass+
The Disney World FastPass can be used at any of the following parks:
Magic Kingdom
Epcot
Hollywood Studios
Animal Kingdom
Best Disney FastPass Rides by Park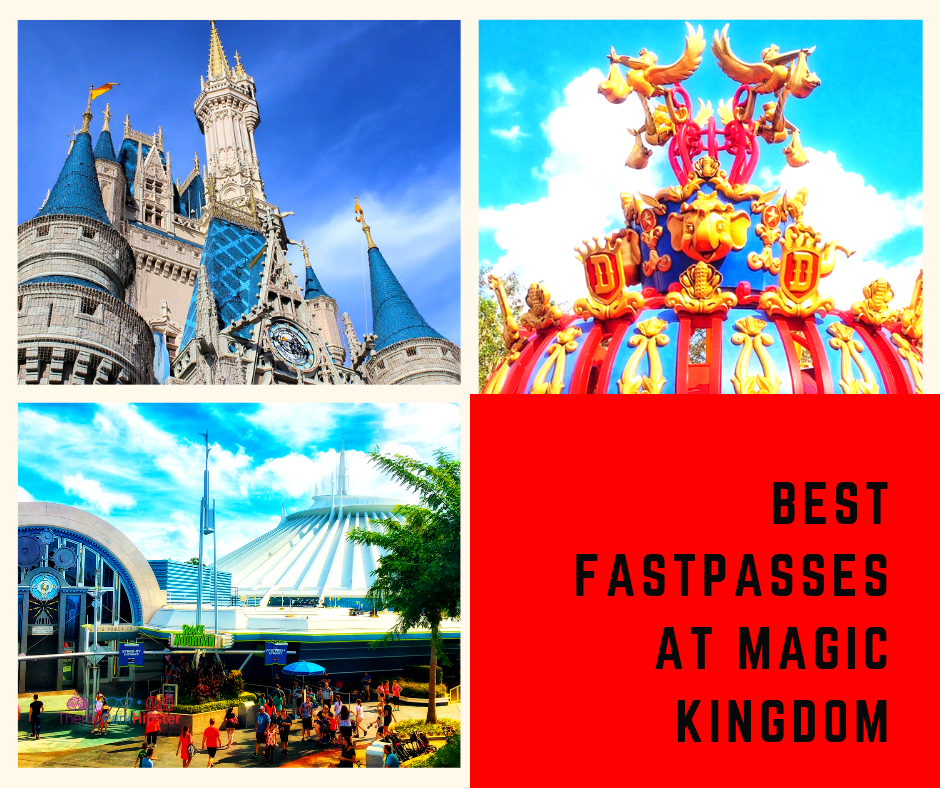 Magic Kingdom
Big Thunder Mountain Railroad
Peter Pan's Flight
Space Mountain
Splash Mountain
Hipster Power Tip: Space Mountain and Peter Pan's Flight are top attractions at the Magic Kingdom, so book these FastPasses early.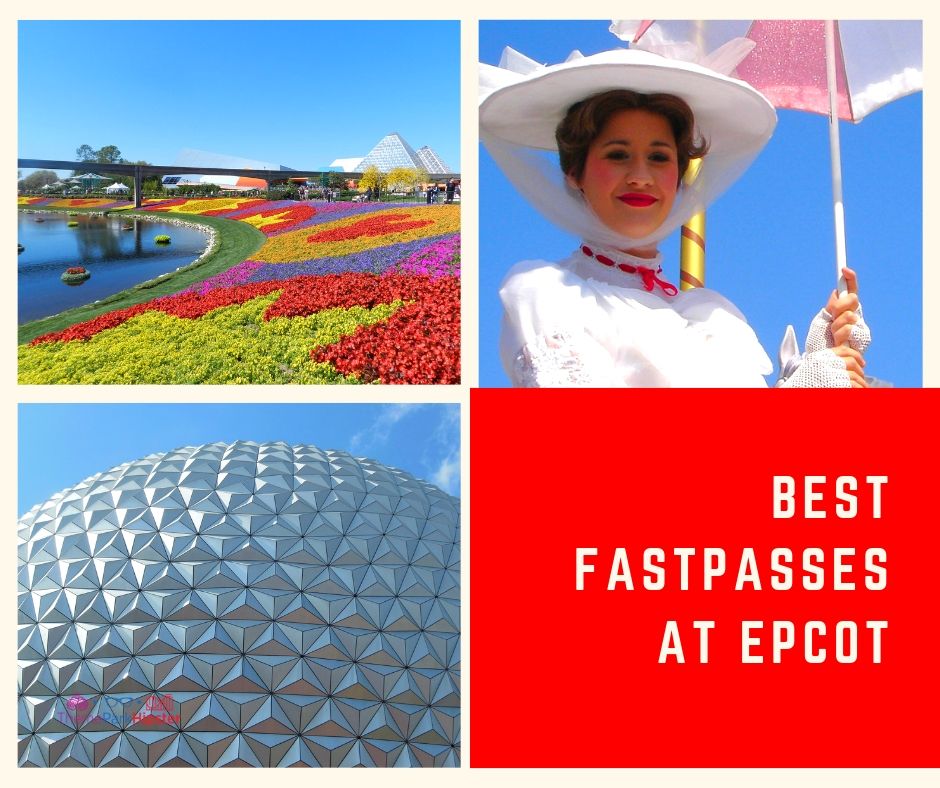 Epcot
Hipster Power Tip: If you want to ride Frozen Ever After and haven't received a FastPass+, get up early and knock it out first. Be sure that you've booked a reservation for Soarin' Around the World.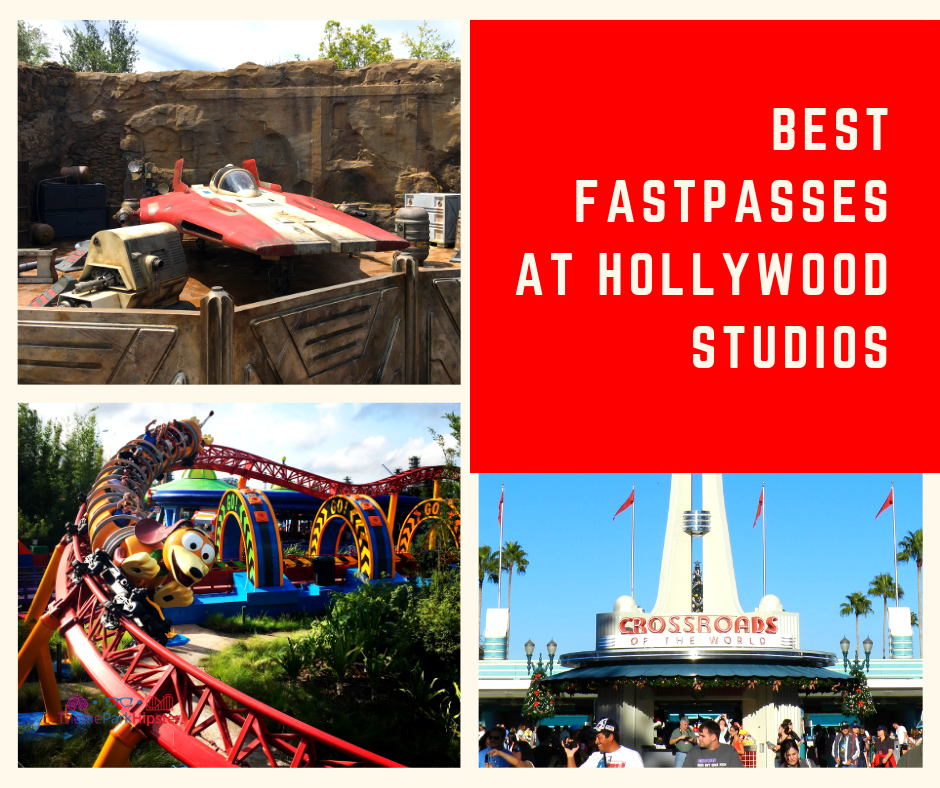 Disney's Hollywood Studios
Alien Swirling Saucers
Slinky Dog Dash
Tower of Terror
Hipster Power Tip: If you're not able to get the coveted Slinky Dog Dash FastPass, then get the Alien Swirling Saucers and arrive at Hollywood Studios for rope drop to experience Andy's toy roller coaster!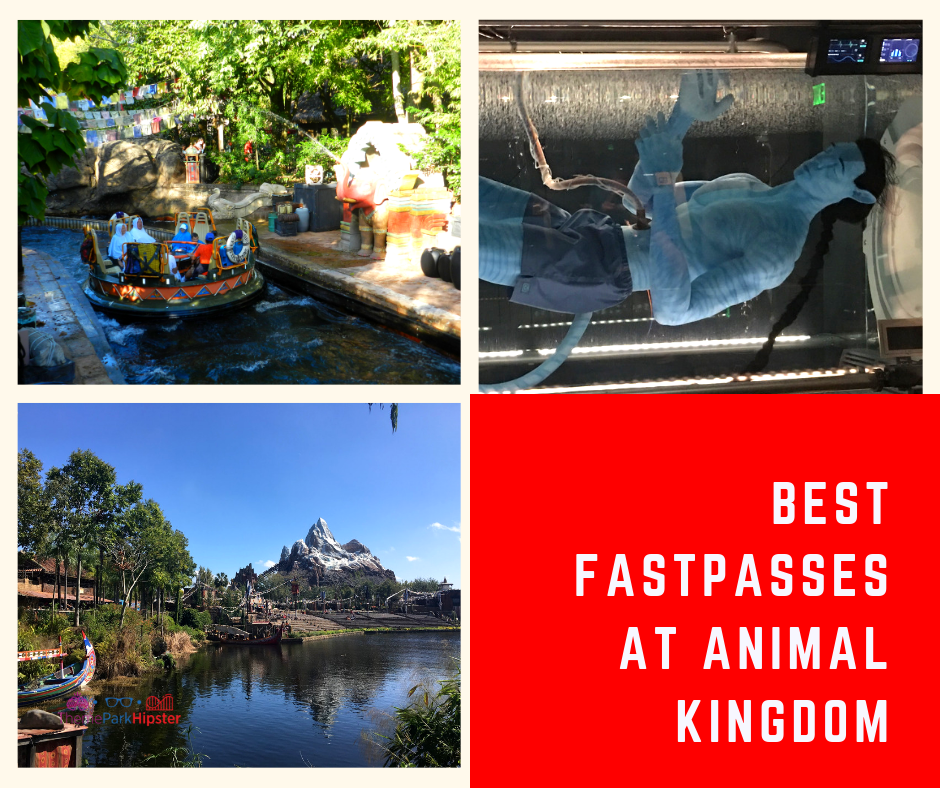 Disney's Animal Kingdom
Dinosaur
Expedition Everest
Kilimanjaro Safaris
Hipster Power Tip: Get to Animal Kingdom early. Try to get a FastPass+ for Avatar Flight of Passage and wait in the Na'vi River Journey standby line.
Disney World FastPass Tiers By Park
Disney World FastPass tiers are ranked based on the popularity of an attraction. The newer the attraction, the more likely it will be ranked higher. This is one of the top Disney FastPass secrets to remember for your trip.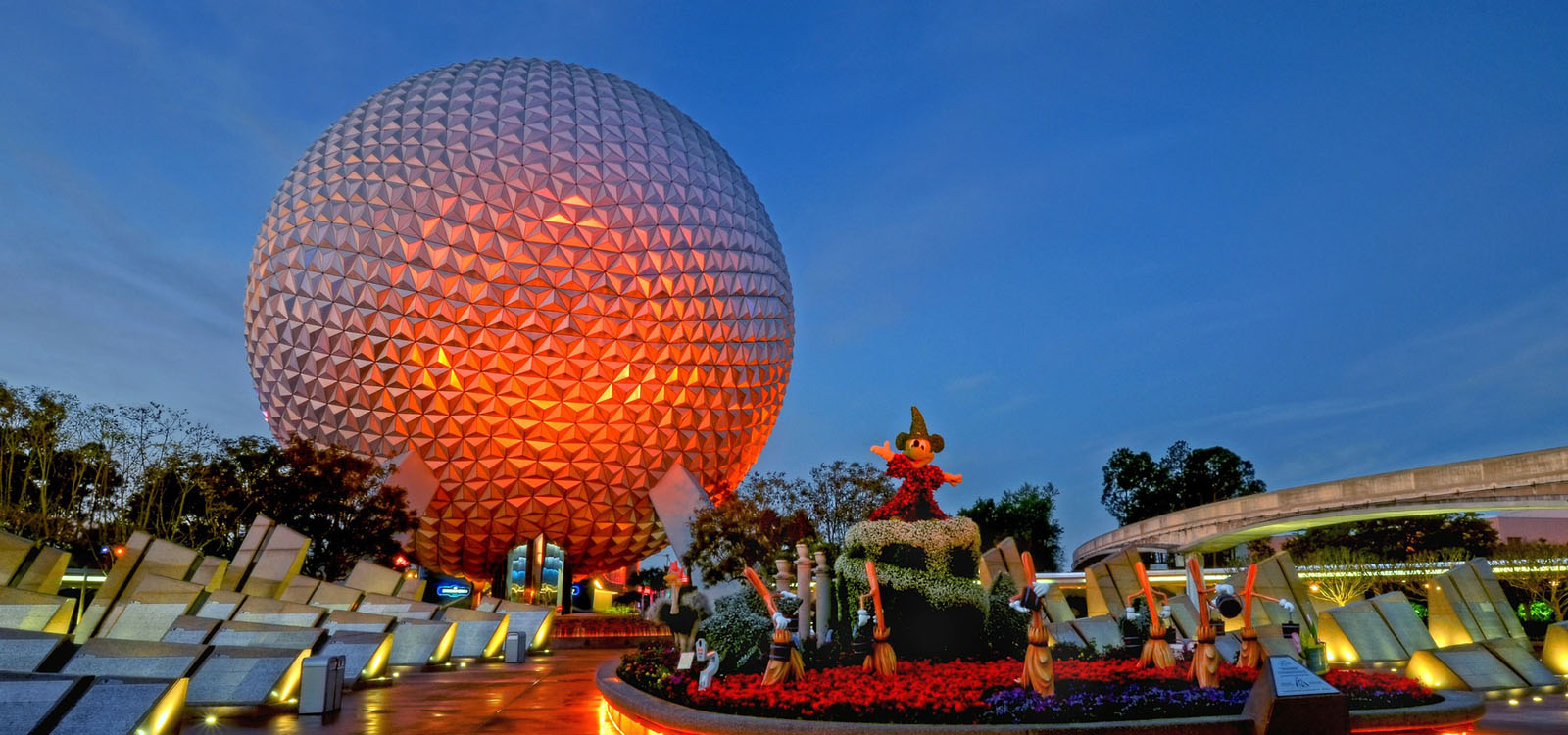 Tier 1 FastPass+ means you can only book one of your three FastPass selections from that list for that particular day.
Disney Epcot FastPass Tier 1 (You can choose one)
Epcot Forever
Frozen Ever After
Test Track
Disney Epcot FastPass Tier 2 (You can choose two)
Disney & Pixar Short Film Festival
Journey into Imagination
Living with the Land
Mission: SPACE
The Seas with Nemo & Friends
Spaceship Earth
Turtle Talk with Crush
ORDER NOW to secure your Orlando theme park ticket reservation in the parks! GET MY TICKETS.
Animal Kingdom Tier 1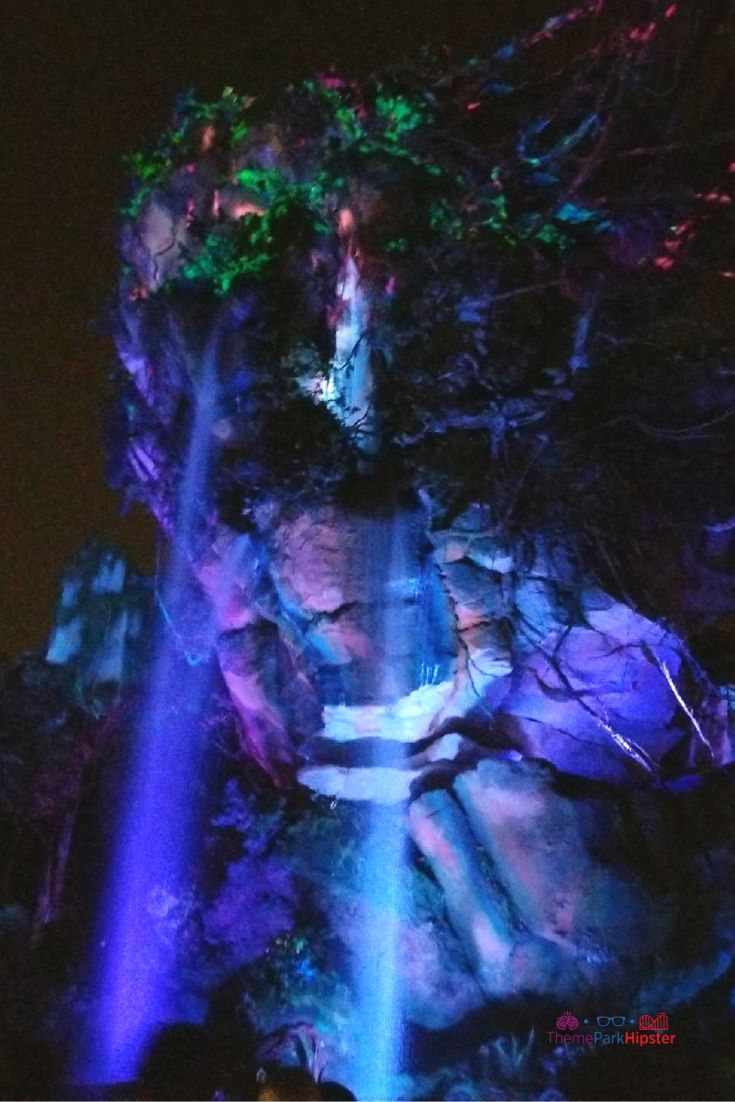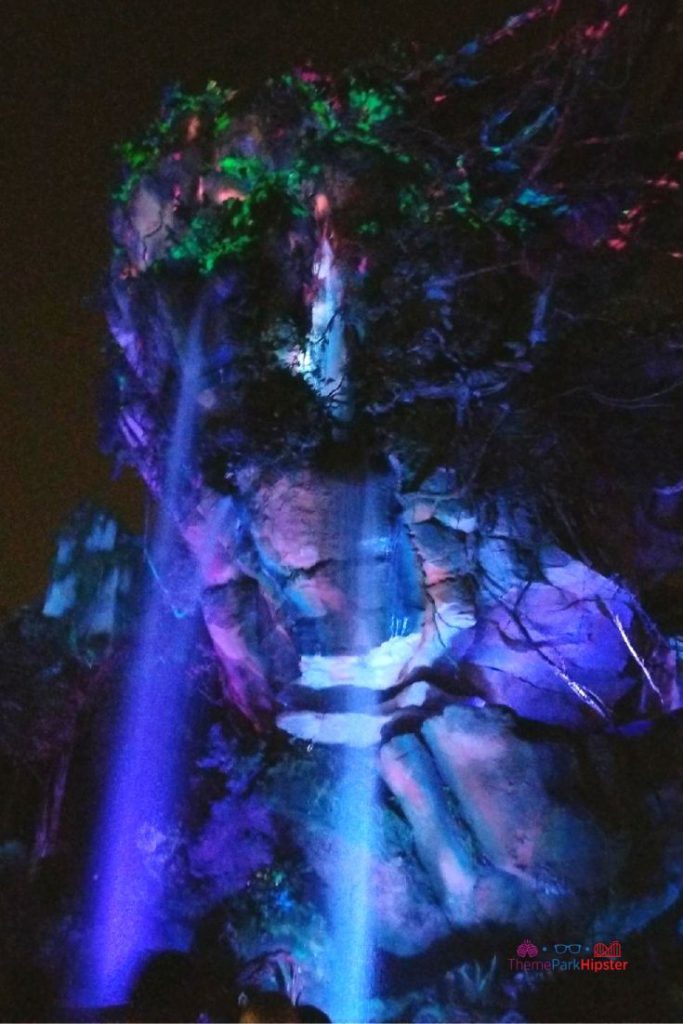 Animal Kingdom Tier 2
DINOSAUR
Expedition Everest
Finding Nemo – The Musical
Flights of Wonder
It's Tough to be a Bug
Kali River Rapids
Kilimanjaro Safaris
Meet Favorite Disney Pals
Rivers of Light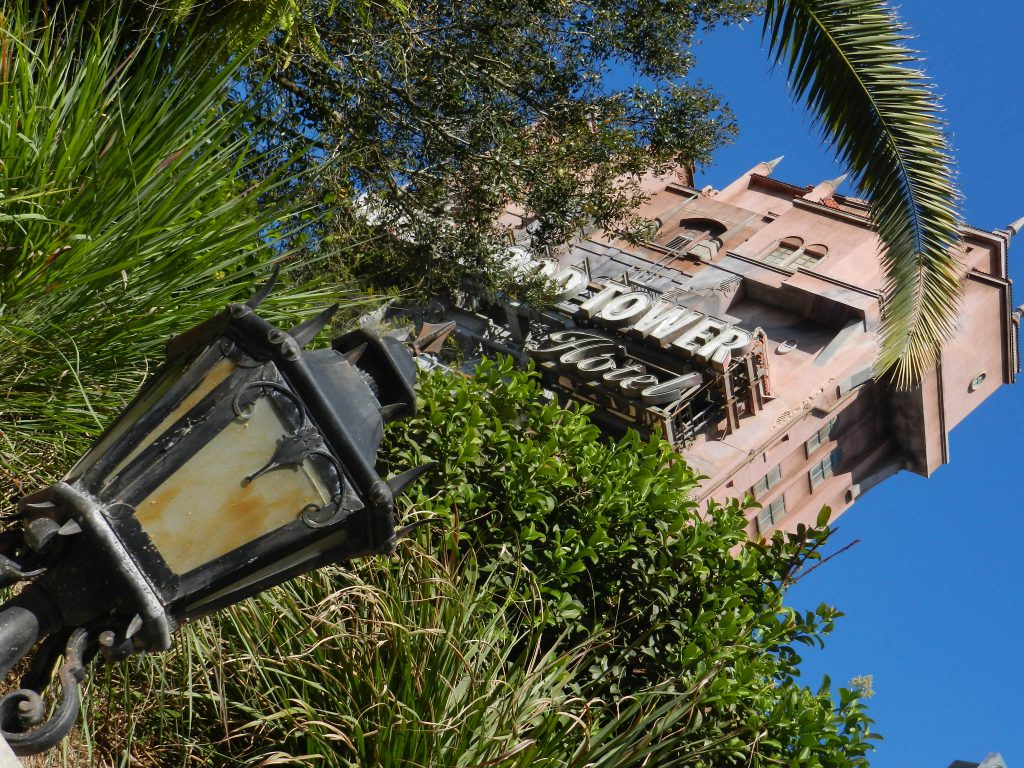 Hollywood Studios Tier 1
Slinky Dog Dash
Mickey & Minnie's Runaway Railway (NEW)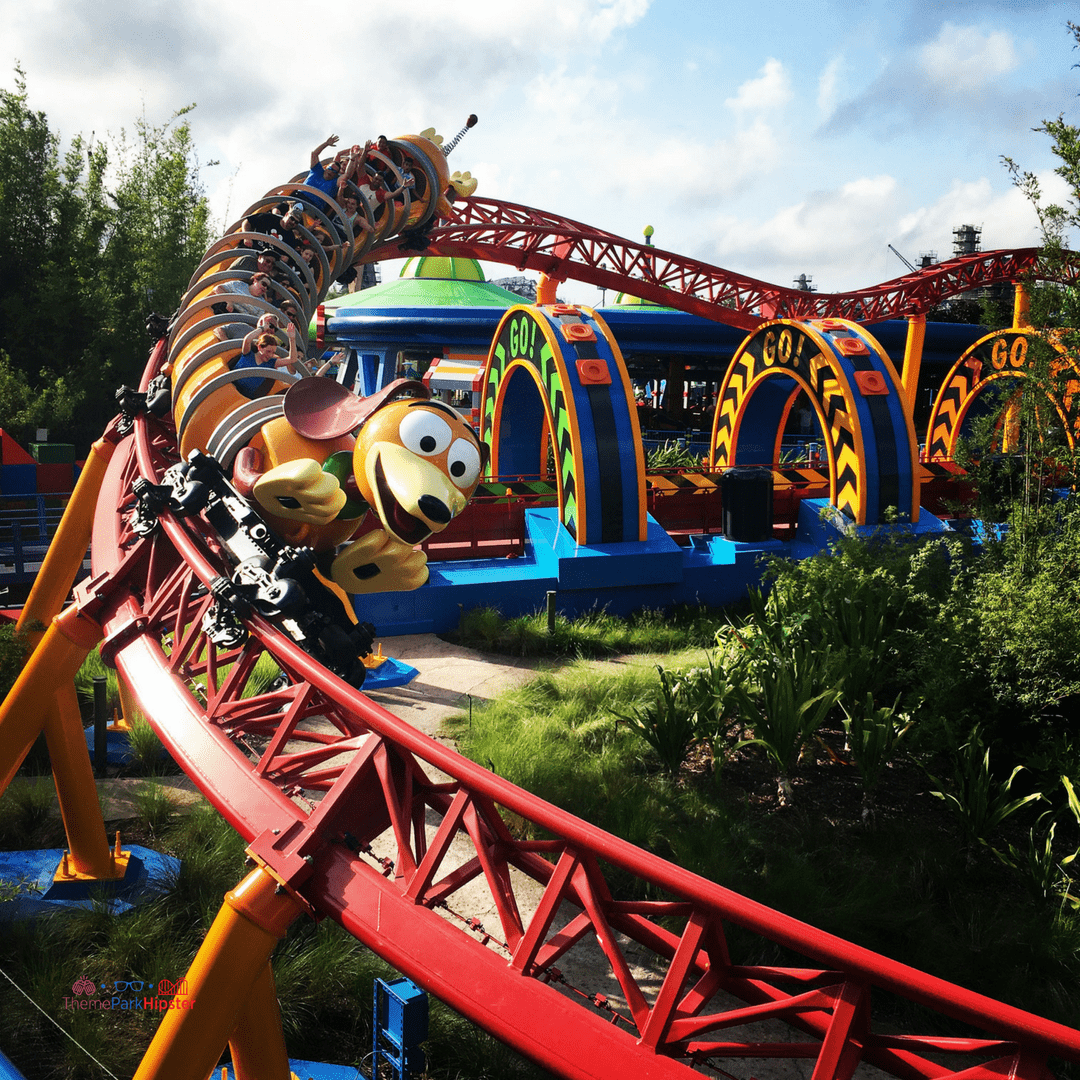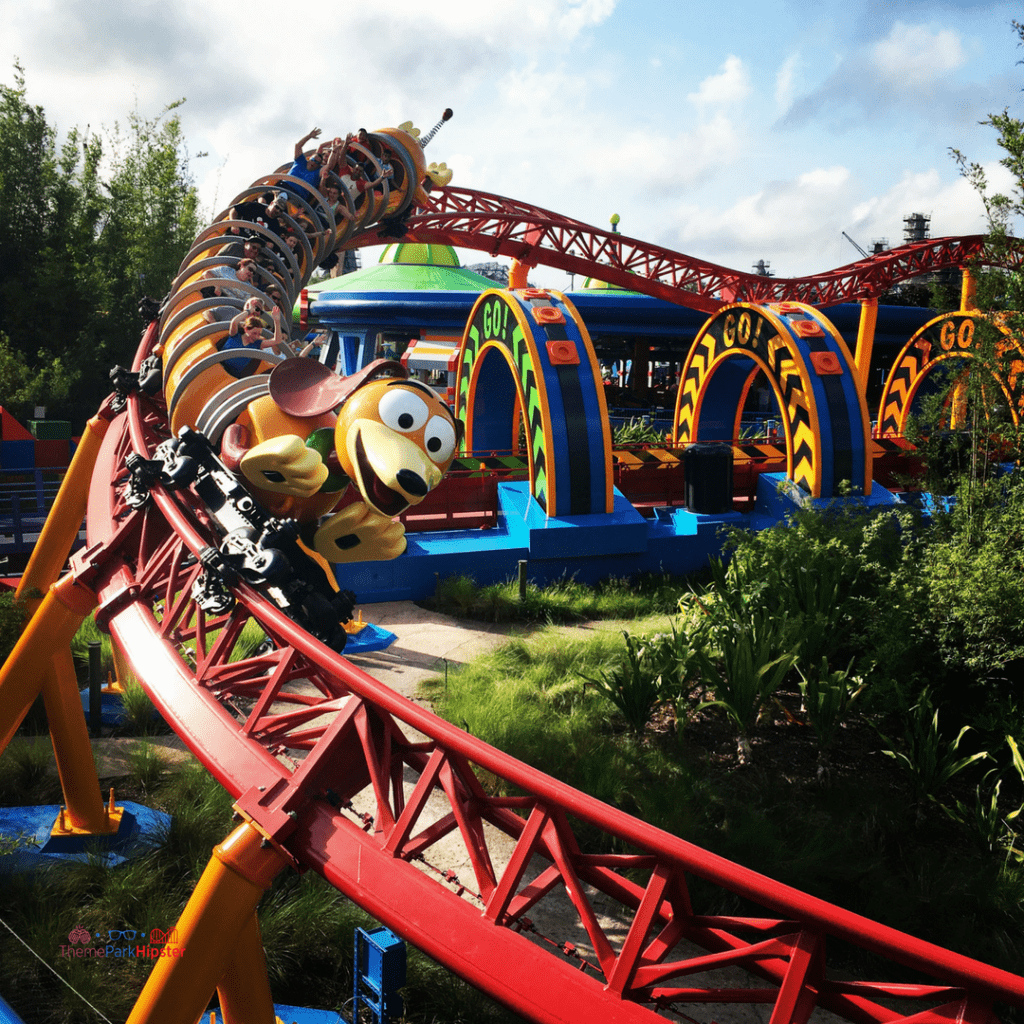 Hollywood Studios Tier 2
Alien Swirling Saucers
Rock 'n' Roller Coaster
Beauty and the Beast – Live on Stage
Voyage of the Little Mermaid
Muppet*Vision 3D
Star Tours
For the First Time in Forever: A Frozen Sing-Along Celebration
Disney Junior Dance Party!
Indiana Jones Epic Stunt Spectacular!
Toy Story Mania!
Hipster Power Tip: Please note that Rise of the Resistance is currently not included in the FastPass system.
How Much is the FastPass in Disney World?
FastPass+ is completely FREE! That is, of course, with the purchase of your Disney ticket, Annual Pass, or your vacation package.
After you've paid the price of admission into the parks, you can use the Disney website or the My Disney Experience app to start planning out your trip.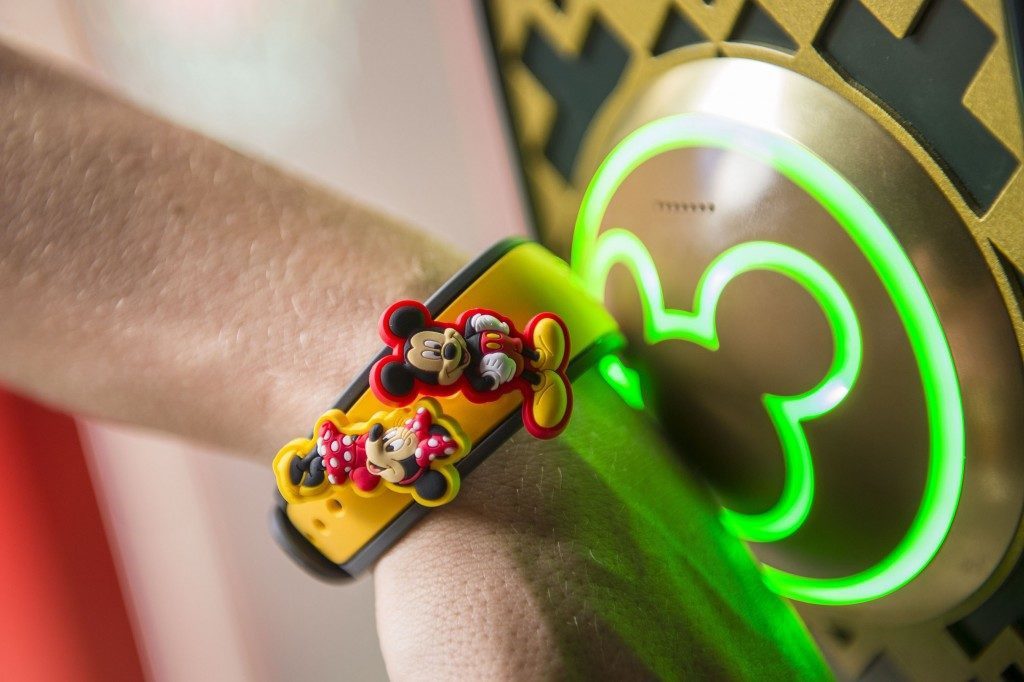 I use it on all my trips to the above Disney parks and if you use it properly, it's a huge time saver!
How Do You Use and Book Your Disney FastPass?
The system works in one of two ways for booking. You can either pick a specific time period or let the reservation system chose for you.
The earliest reservation is at 7:00 a.m. EST and you have about an hour to use your reservation before it cancels.
If you won't be able to use it in time, you have the option to change your reservation for free before the hour grace period.
Once you've pre-planned a FastPass+ attraction, you cannot make another reservation for that same ride.
So, while you can totally ride Space Mountain all day, you can only use FastPass+ once that day until each FastPass reservation has been used.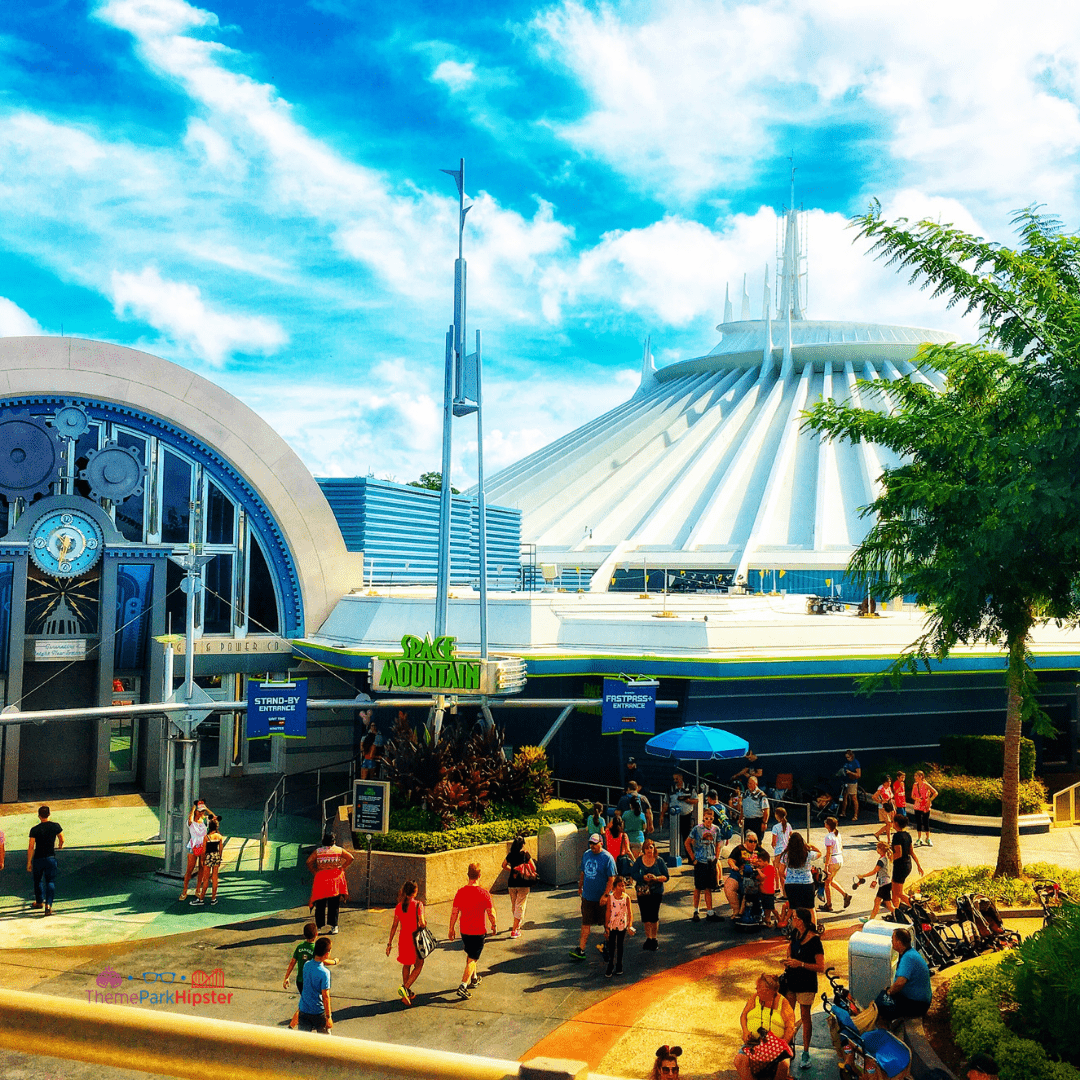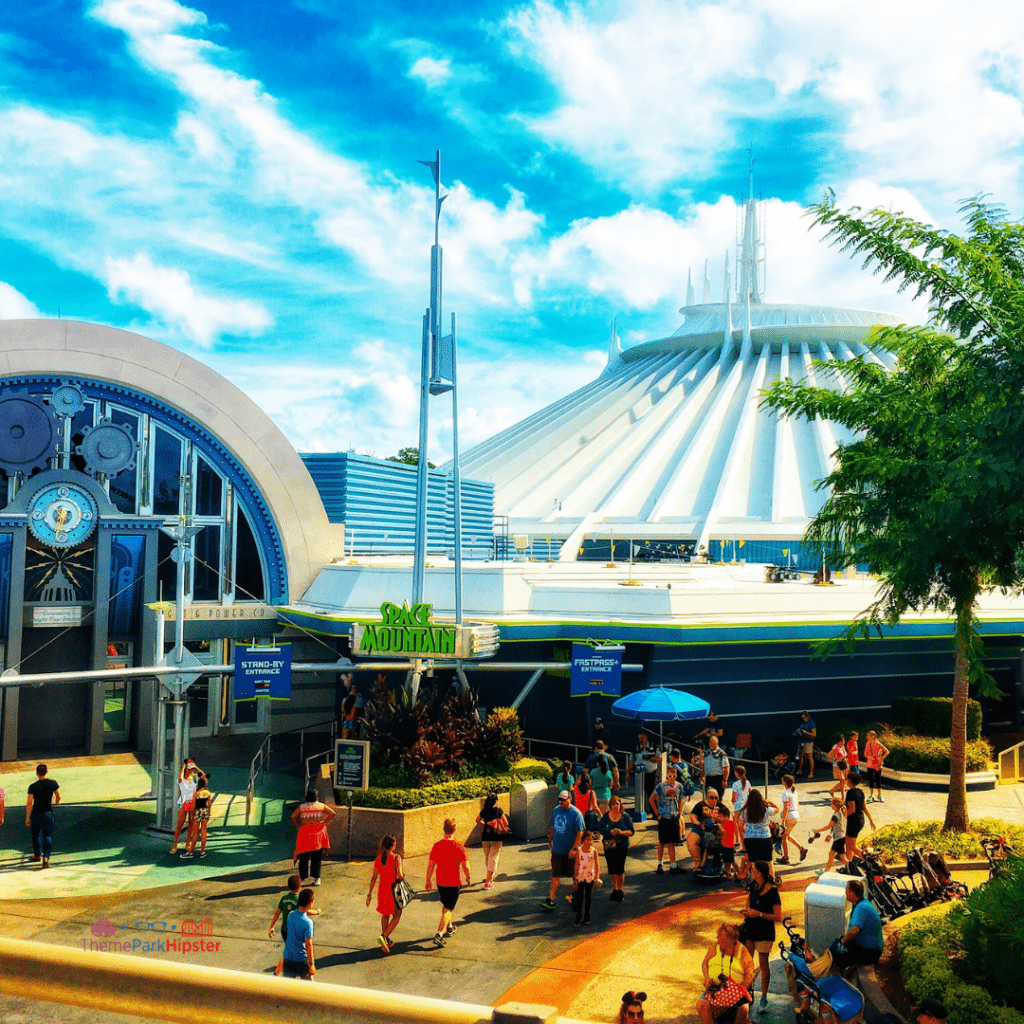 You will then be able to book the same attraction once again for that day.
If you're traveling with friends and family, make sure you add them to your Family & Friends list.
And most importantly, don't forget to link your park admission ticket or MagicBand to your account to get the most of your FastPass+ experience. This is one of the top Disney FastPass secrets to remember for your trip.
Can I change or cancel my Disney FastPass+ selection?
Yes, you sure can! You can change your reservation using the Disney website, the mobile My Disney Experience app or using one of the convenient kiosks available in the park.
The kiosks are mobile and Cast Members may move them around to more populated areas if they aren't being used. Ironically, I find that this may make the kiosks a little harder to find.
Magic Kingdom FastPass+ Kiosks
Adventureland and Frontierland near the connecting pathway between both lands
In Adventureland near the Jungle Cruise
Fantasyland near Mickey's PhilharMagic
Storybook Circus near Pete's Silly Sideshow
Tomorrowland near Buzz Lightyear Space Ranger Spin entrance
In Tomorrowland near the former Stitch's Great Escape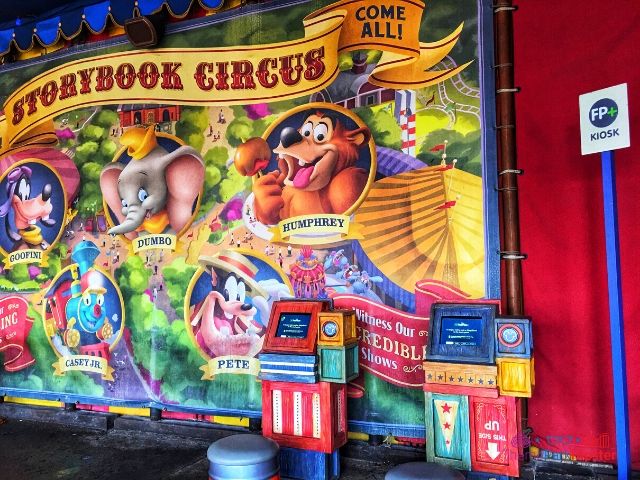 Epcot FastPass+ Kiosks
Future World West near Test Track
In Future World East near the corridor going towards Mission: SPACE
World Showcase near International Gateway
Disney's Hollywood Studios FastPass+ Kiosks
Hollywood Boulevard right between Hollywood and Sunset
Sunset Boulevard near Tower of Terror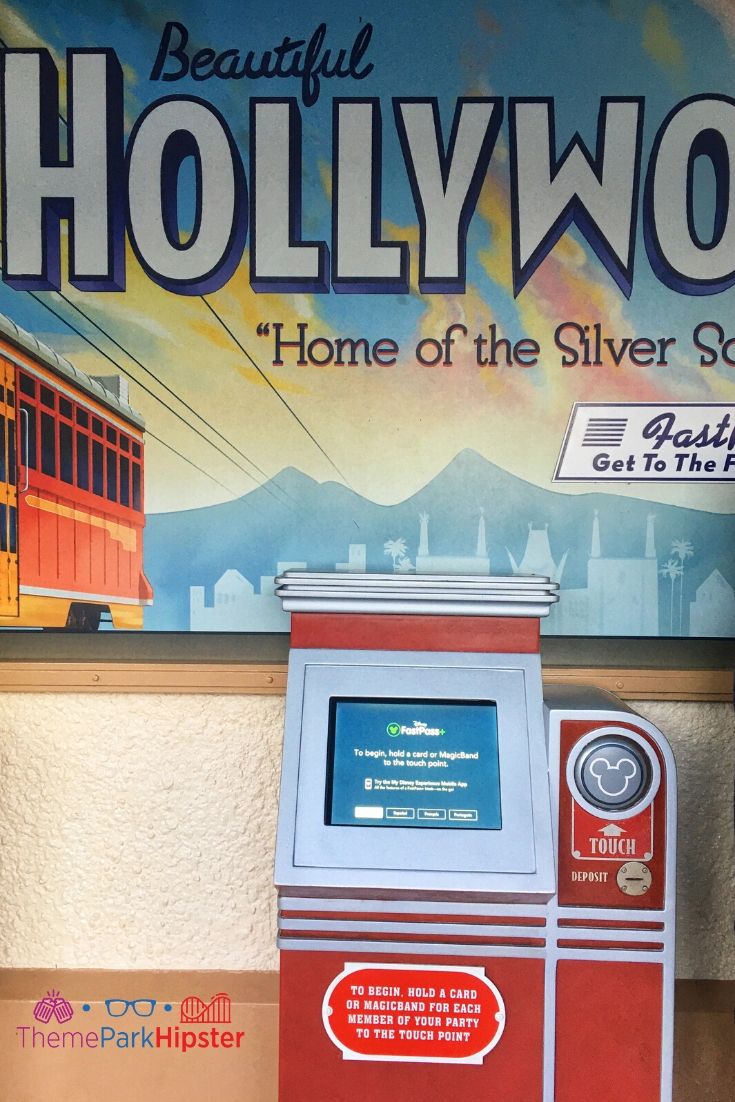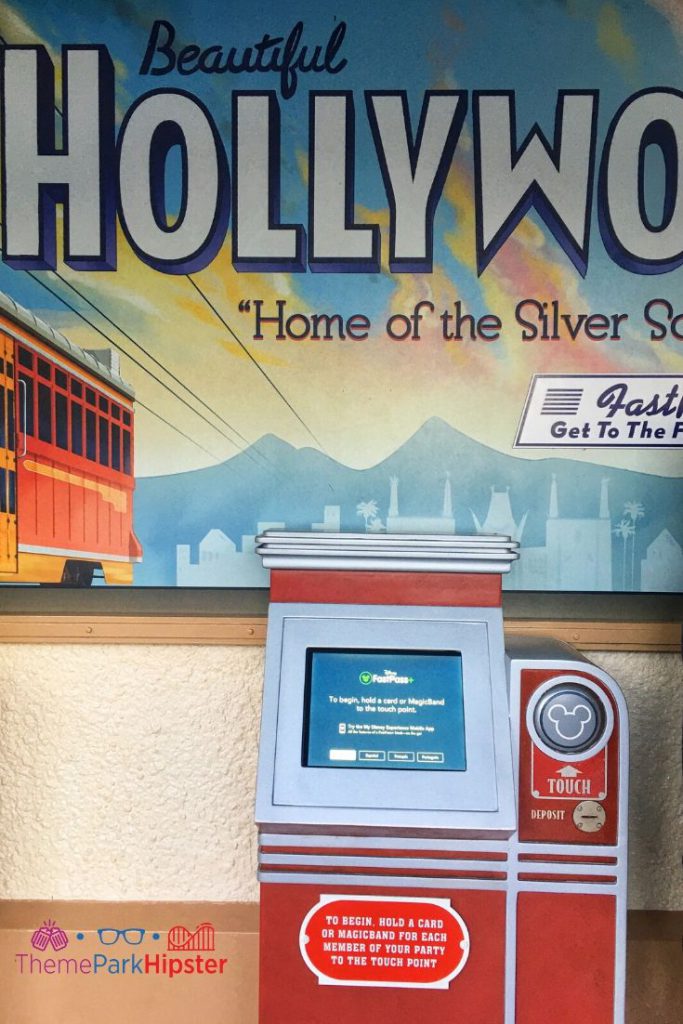 Disney's Animal Kingdom FastPass+ Kiosks
Discovery Island near Island Mercantile store
Asia near Kali River Rapids
Africa near the Tusker House restaurant
*Please note that these kiosks are subject to change at anytime.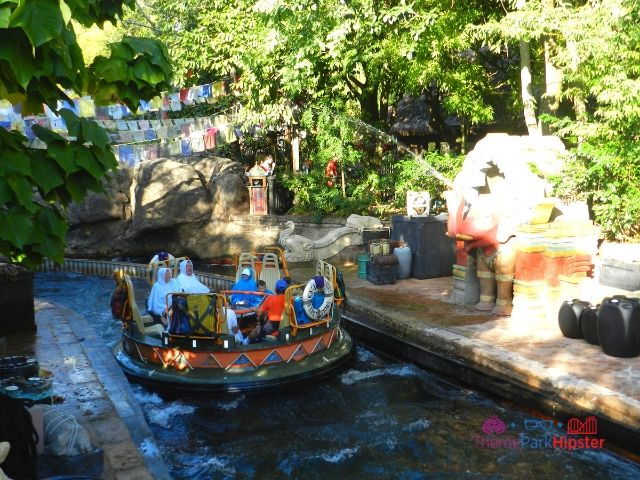 Do I have to have a Disney FastPass+ Reservation?
Absolutely not. But should you make use of the reservation system if you want to save time?
Definitely!
Now while the use of your Walt Disney World FastPass+ is completely optional, it's a great tool to plan out your day(s) at any of the mentioned Disney parks.
Disney FastPass Secrets, Tips, and Strategies
Sometimes, it can be a bit difficult finding to book your preferred reservation time.
If I'm looking to get a specific time slot that isn't immediately available, I've found that this trick works really well for getting the exact time I want.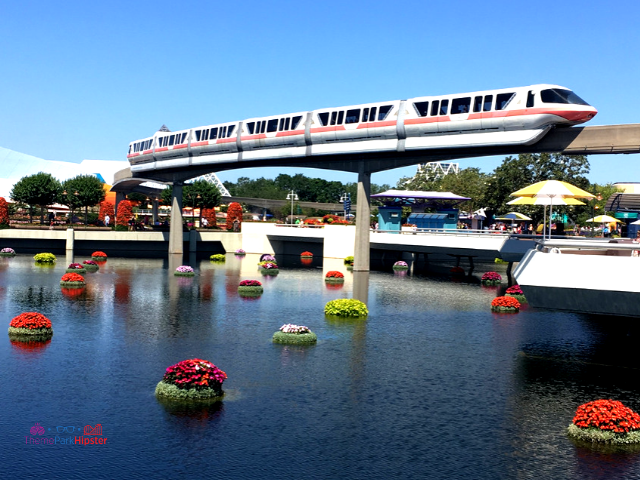 Say, for instance, you want to ride Frozen Ever After at Epcot the day of your visit. FastPass+ may not let you reserve your preferred time for the ride you want.
Instead of getting discouraged, try the following steps for my My Disney Experience "app hack" on mobile:
How to Book Your Disney FastPasses
1. Log into the My Disney Experience app and go to "Get FastPass+"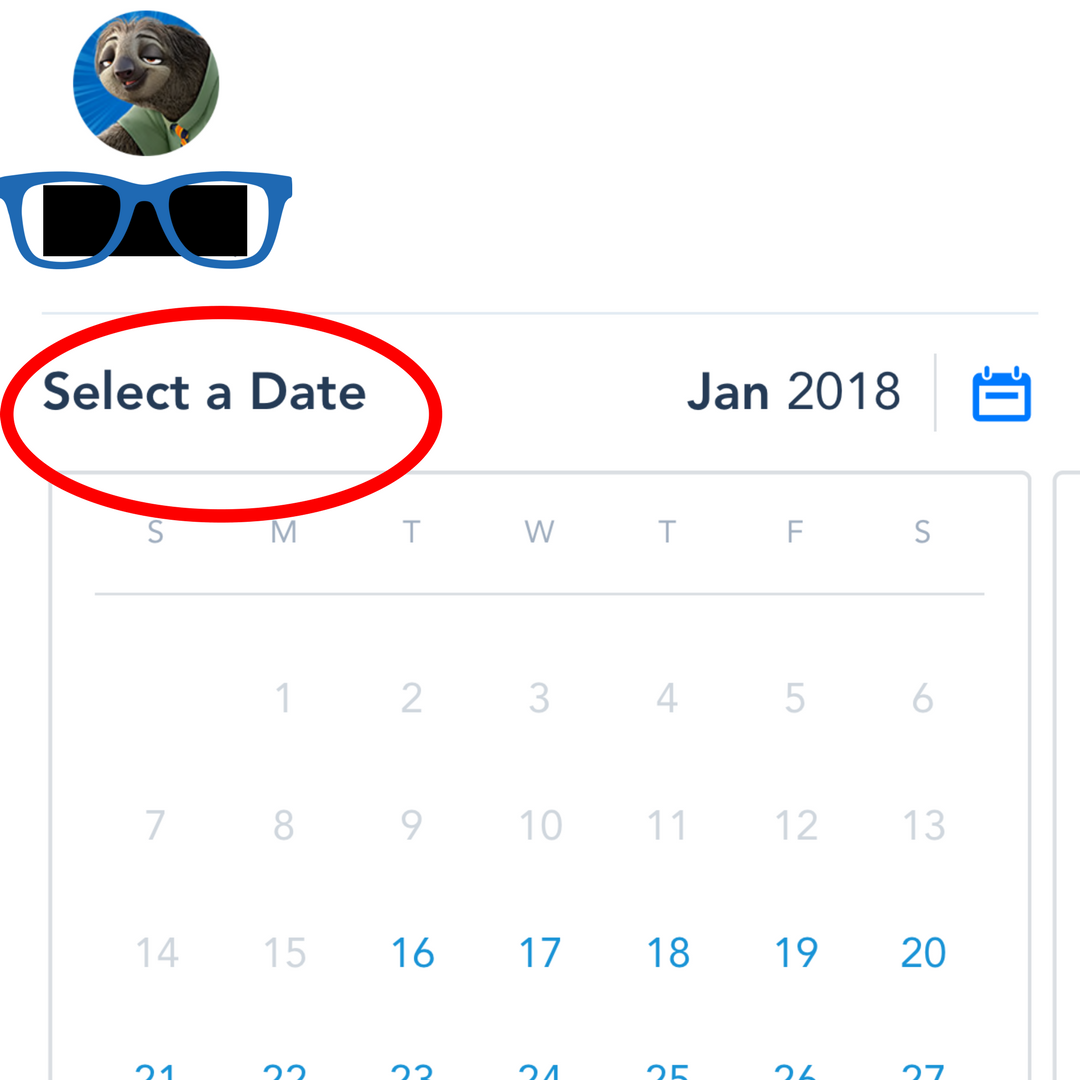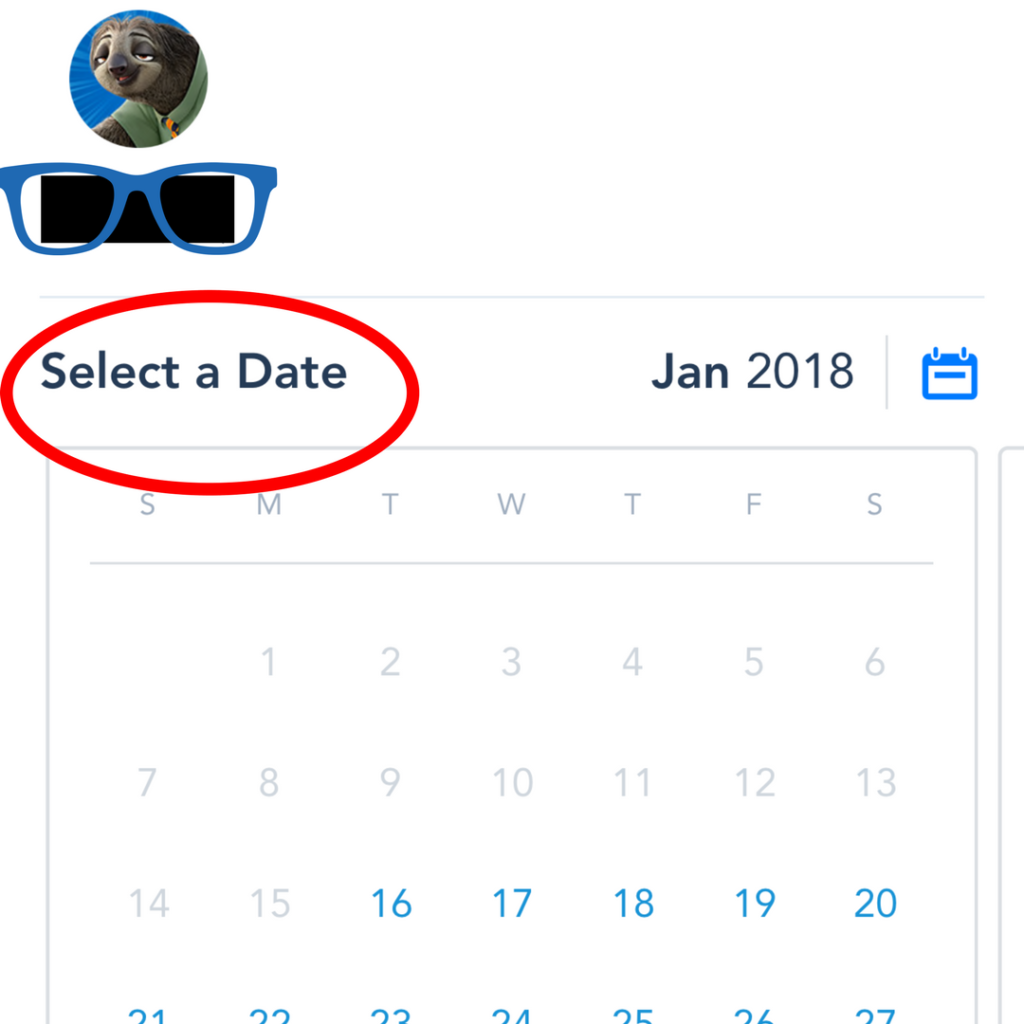 2. Choose the date for your reservation (this works for last minute changes, even if it is the same day)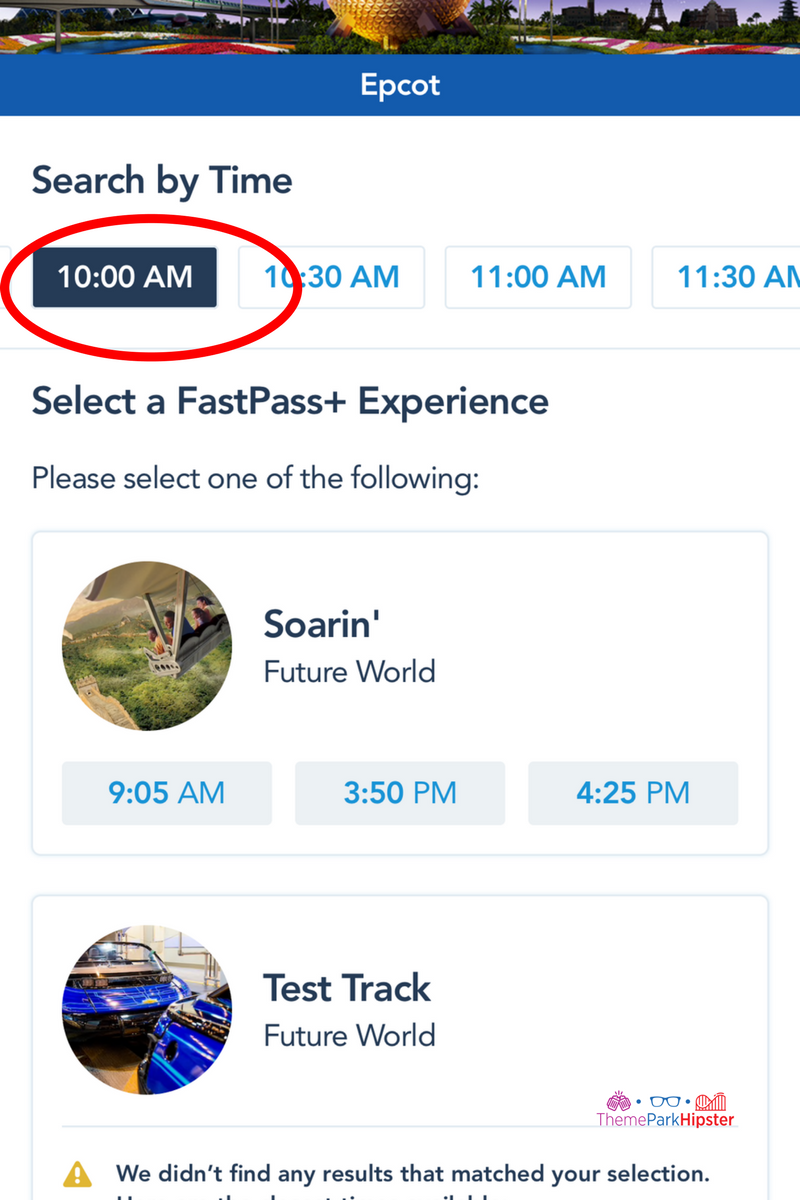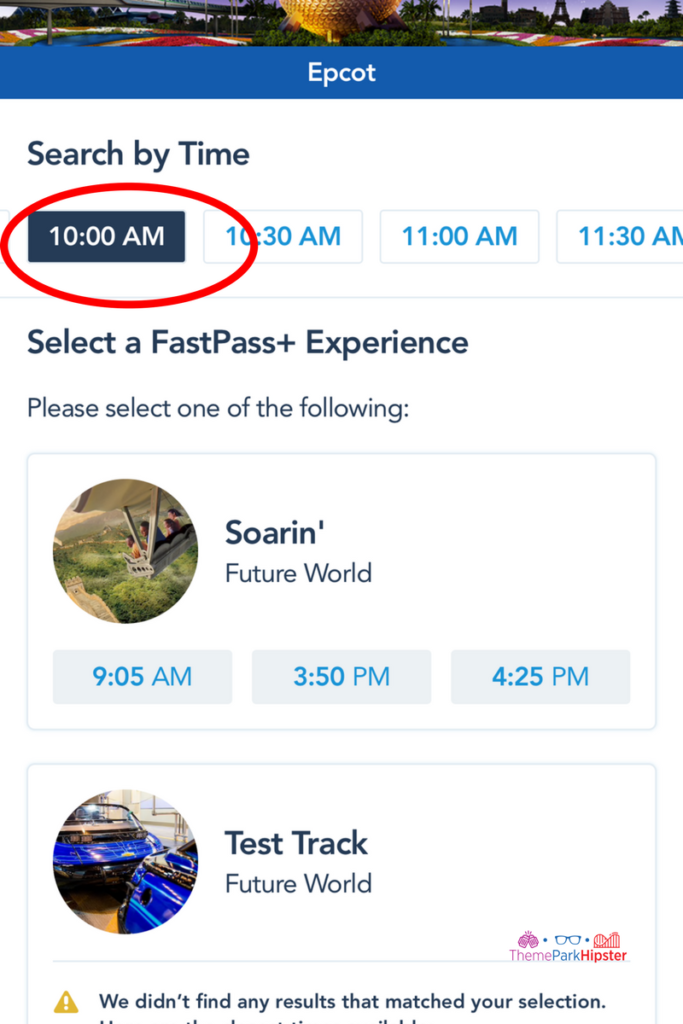 3. Choose the park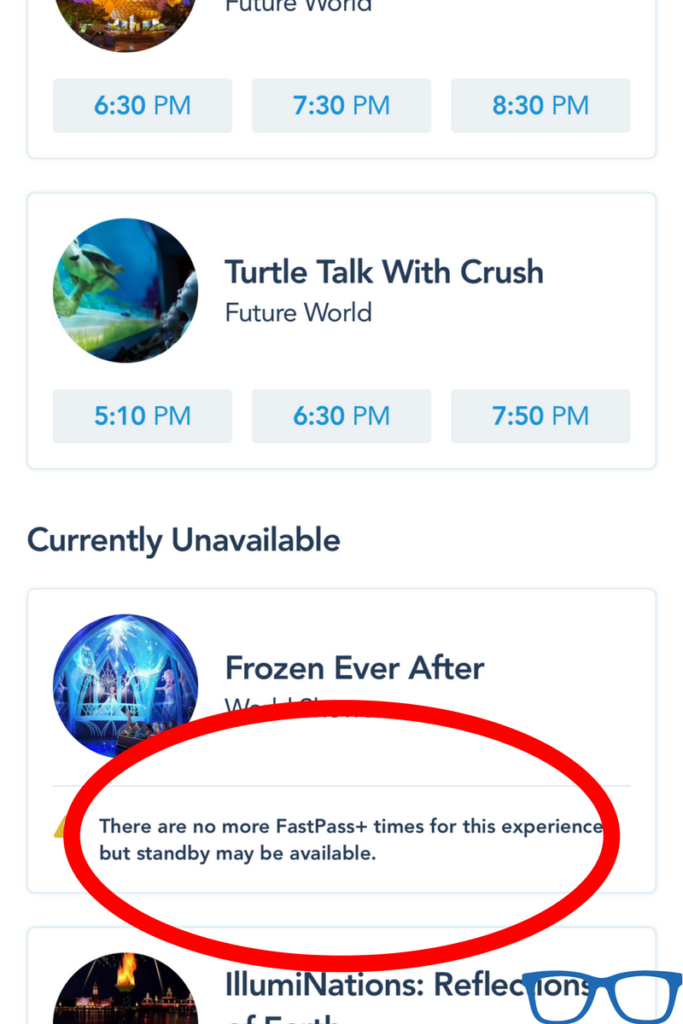 Now here's where the trick comes in…
4. Instead of choosing, "morning," "afternoon," or "evening" go through each individual time block (0930, 1000, 1030, 1100)
Keep in mind that this may not work the first time. If you don't find your ideal reservation on your first attempt, back out of the current screen and try it all over again. 
Once it finally does work, your preferred attraction, Frozen Ever After in this case, will pop up and you can finalize your reservation. This is one of the top Disney FastPass secrets to remember for your trip.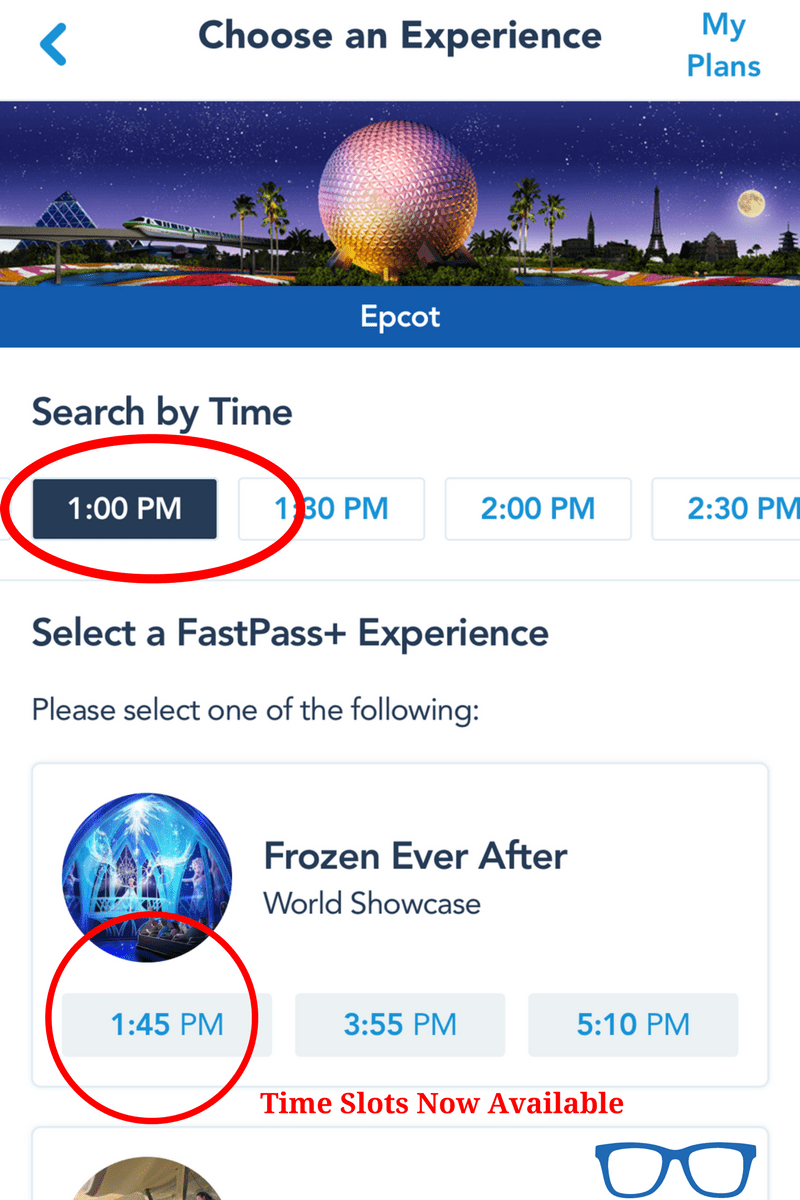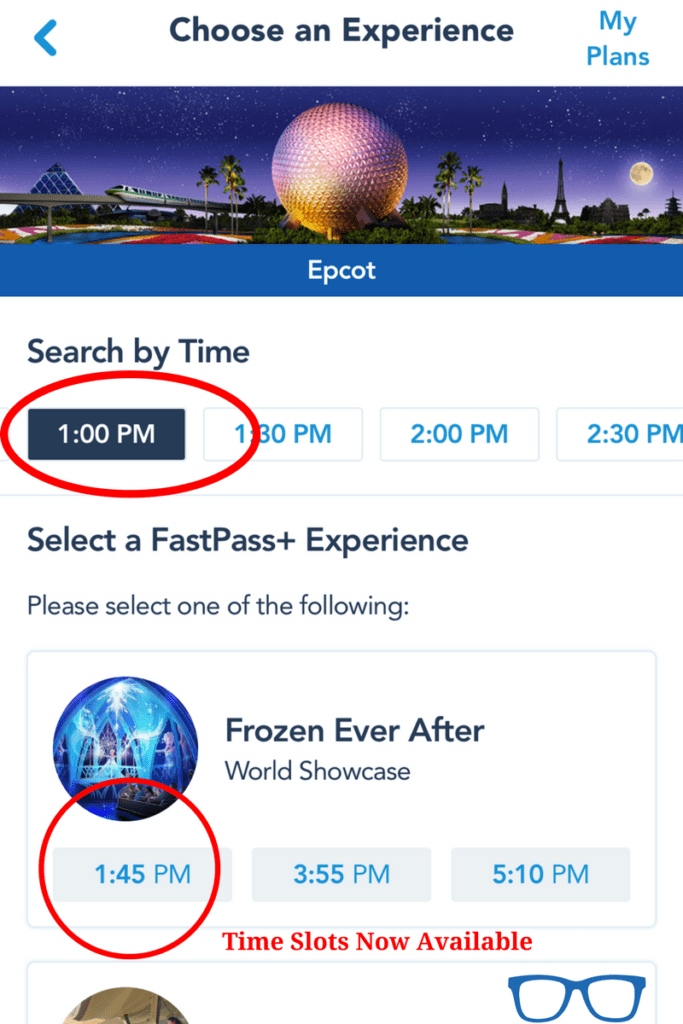 Luckily, FastPass+ can be used at over 60 of the Walt Disney World experiences and you can book as you go!
The Unlimited Disney FastPass Hack
You're probably thinking about what strategies you should have so that you're able to get to your top experiences at Walt Disney World.
So, how do you get more FastPasses at Disney World?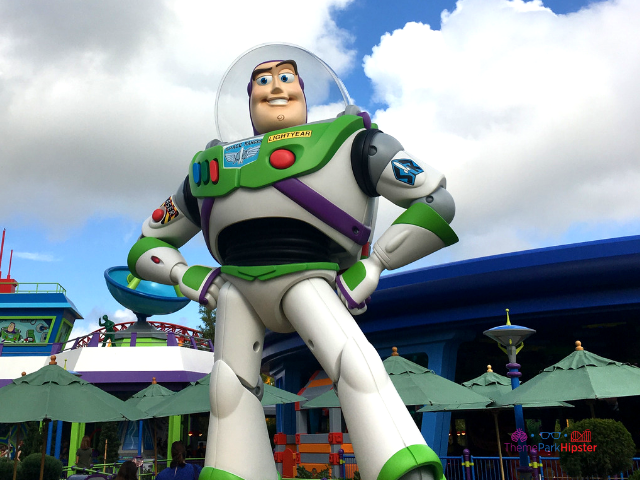 Below we're going to go through some simple tips to help you get FastPasses throughout the day besides the standard three given for a day visit.
Book Your Selections in the Early Part of the Day
In order to make this Disney FastPass hack work, you'll want to make your reservations as early to park opening as you can.
This will allow you to book your standard three FastPasses all before lunchtime. Plus, You'll then be able to book your next selection after you finish your third reservation.
At this point in time, I recommend booking your next few FastPasses as you need them. This will help you to free up your reservation time slot, since Disney does not allow booking to overlap.
Ready to plan your theme park trip? Watch the best vacation planning tips on YouTube. Get started here!
The Ultimate Disney FastPass Strategy
Now let's go through some example time slots to give you an idea of how this works.
Make your first FastPass for 9 a.m. – You can do it earlier based on what time the park opens. This booking will make your reservation time slot technically 9 a.m. to 10 a.m.
Your next FastPass should be around 10:05 a.m. – This booking will make your reservation time slot technically 10:05 a.m. to 11:05 a.m.
The final morning FastPass selection should be around 11:10 a.m. – This booking will make your reservation time slot technically 11:10 a.m. to 12:10 p.m.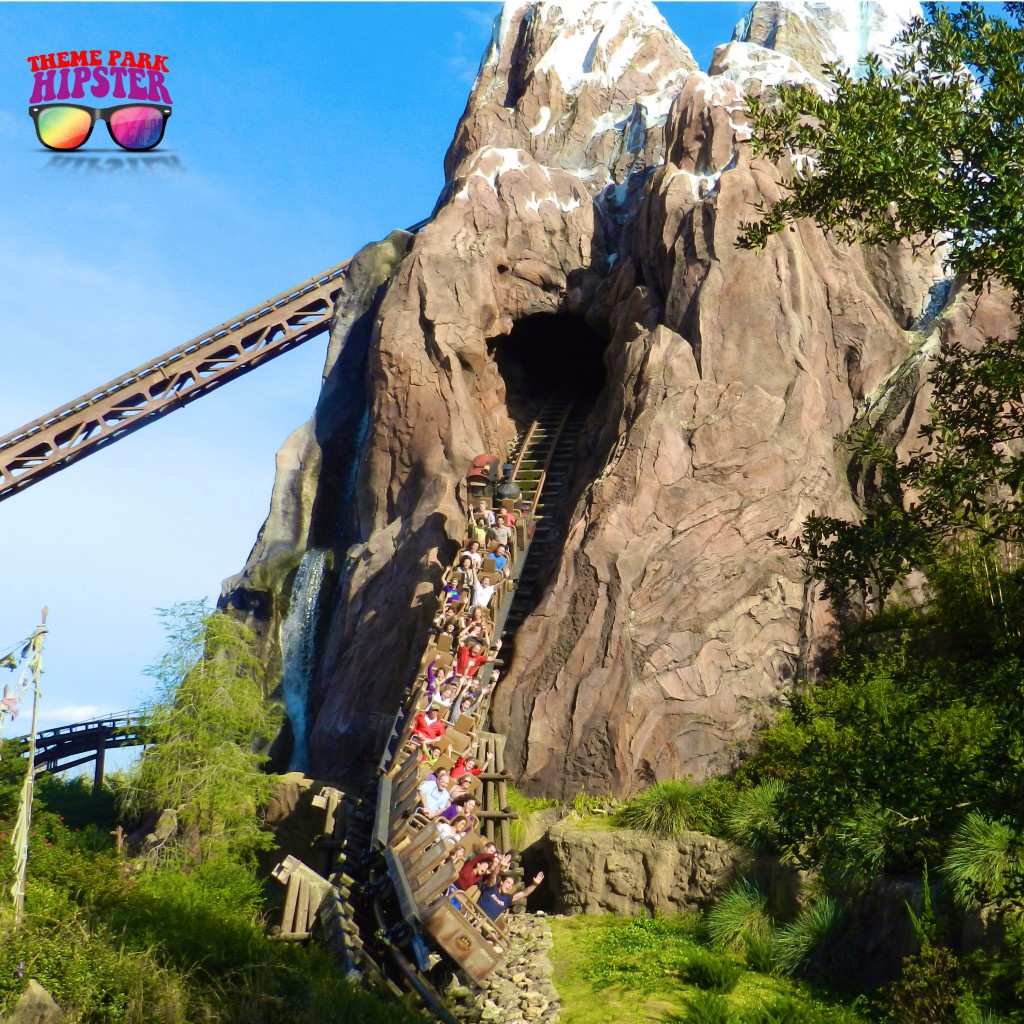 Hipster Power Tip: This Disney FastPass hack works the best on days where the parks are NOT filled to the brim.
Once you have scanned your MagicBand or theme park ticket card on your final morning FastPass, you can make your first afternoon selection.
Your next FastPasses can be at the same park or you can jump over to another Disney park and make your selections there.
But, in order to truly maximize your time at the parks using this hack, you should stay at the same park you started out your day in.
Best Disney FastPass Secrets to Remember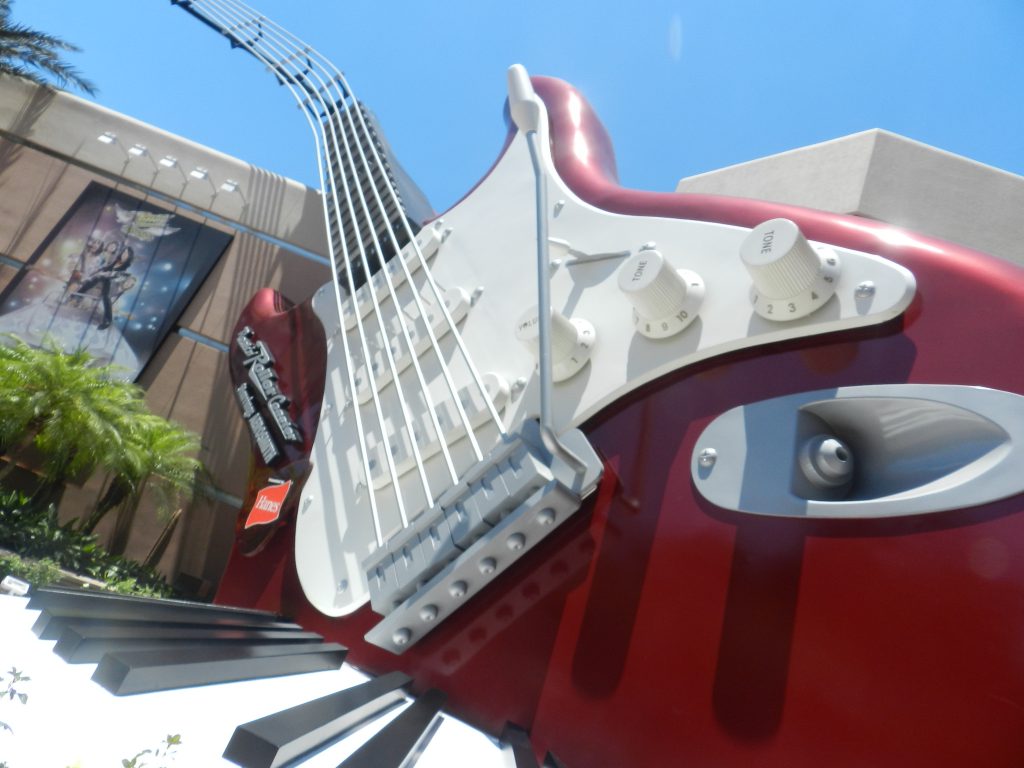 1. Choose a Disney Resort
As mentioned earlier, you can use your My Disney Experience app to make your FastPasses up to 60 days in advance of your visit if you're a Disney Resort hotel guest or 30 days in advance if you're a Disney Passholder or Day Guest.
This is one of the best perks for staying at a Walt Disney World Resort hotel!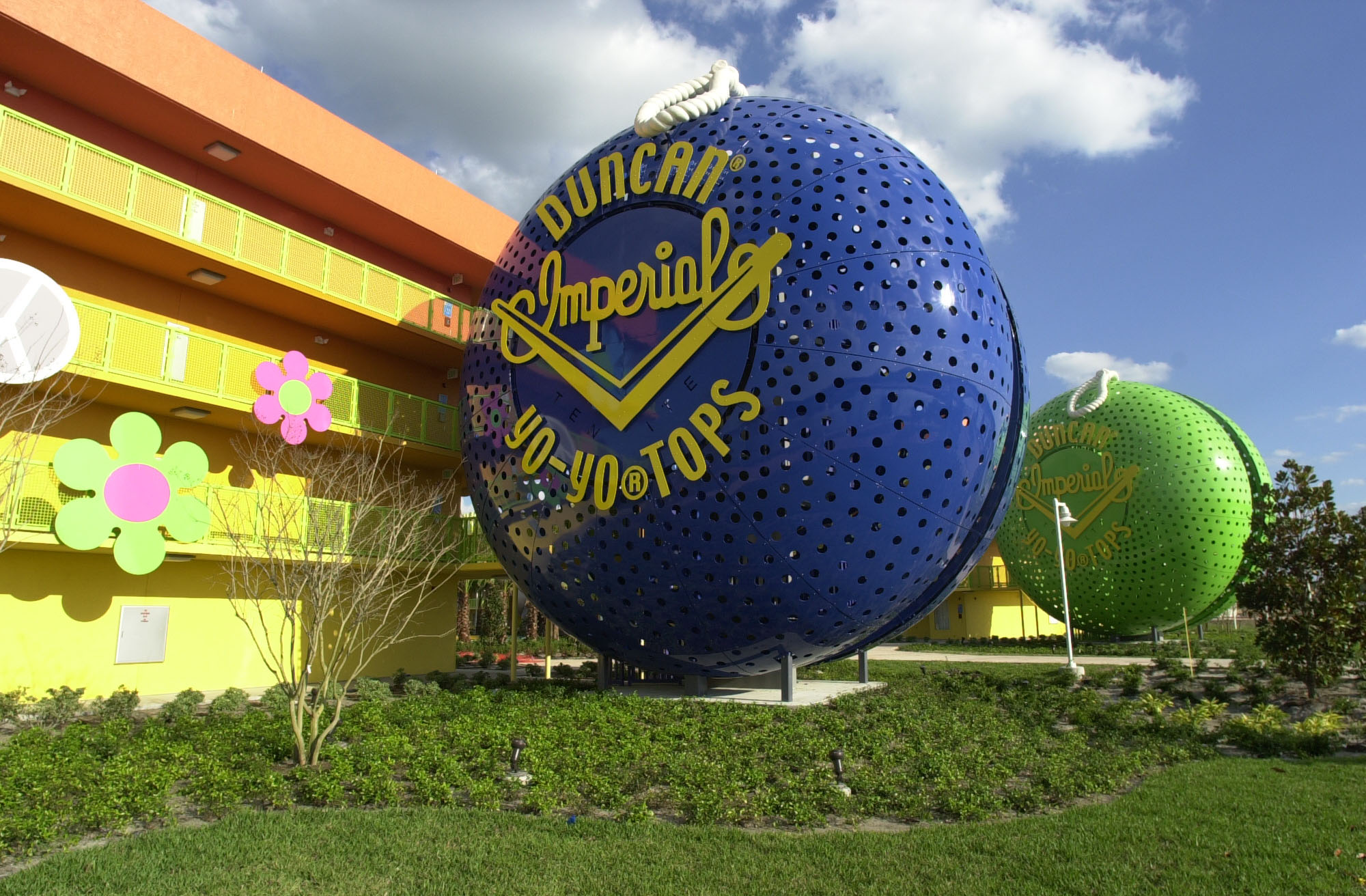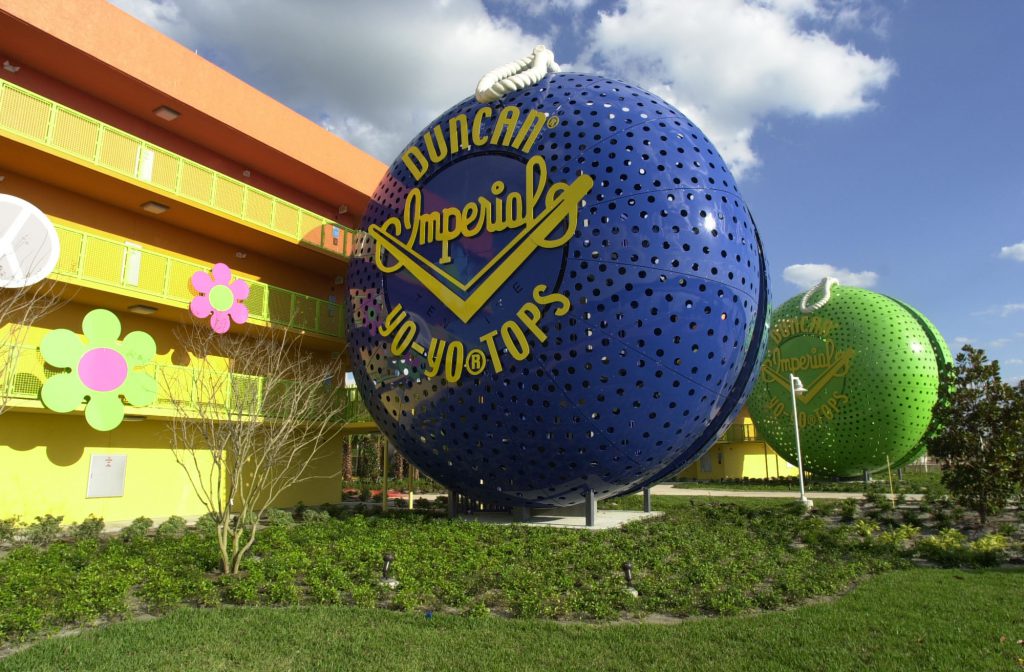 However, you can choose a Disney Springs hotel that may also offer the same FastPass+ early booking option.
Disney Springs Hotels that Offer FastPass+ Early Reservations
B Resort & Spa
Best Western Lake Buena Vista Resort
DoubleTree Suites by Hilton
The Hilton Buena Vista Palace
Hilton Orlando Lake Buena Vista
Holiday Inn Orlando
Wyndham Garden Lake Buena Vista
Wyndham Lake Buena Vista
*Please note that hotel participation is subject to change at anytime.
2. Take Advantage of the Grace Period
Although not an official Disney policy, you can arrive 5 minutes early or 15 minutes late for your FastPass+ reservation.
3. Participate in a Disney Vacation Club (DVC) Presentation
The Disney Vacation Club is an ownership program (timeshare) operated by Disney. You may notice these Cast Members hanging under a canopy in the parks that are usually loaded with stickers for the little ones.
Here you can request a DVC presentation and tour. Once the presentation is completed, you'll receive your incentives which may include a $50 Disney gift card and 3 FastPass+ credits.
This is one of the most underrated Disney FastPass secrets that people forget for their vacation.
Final Thoughts on Disney FastPass+ System
Before we end this article, you probably want to know is Disney FastPass worth it?
Absolutely! I mean it's free so why not try it out.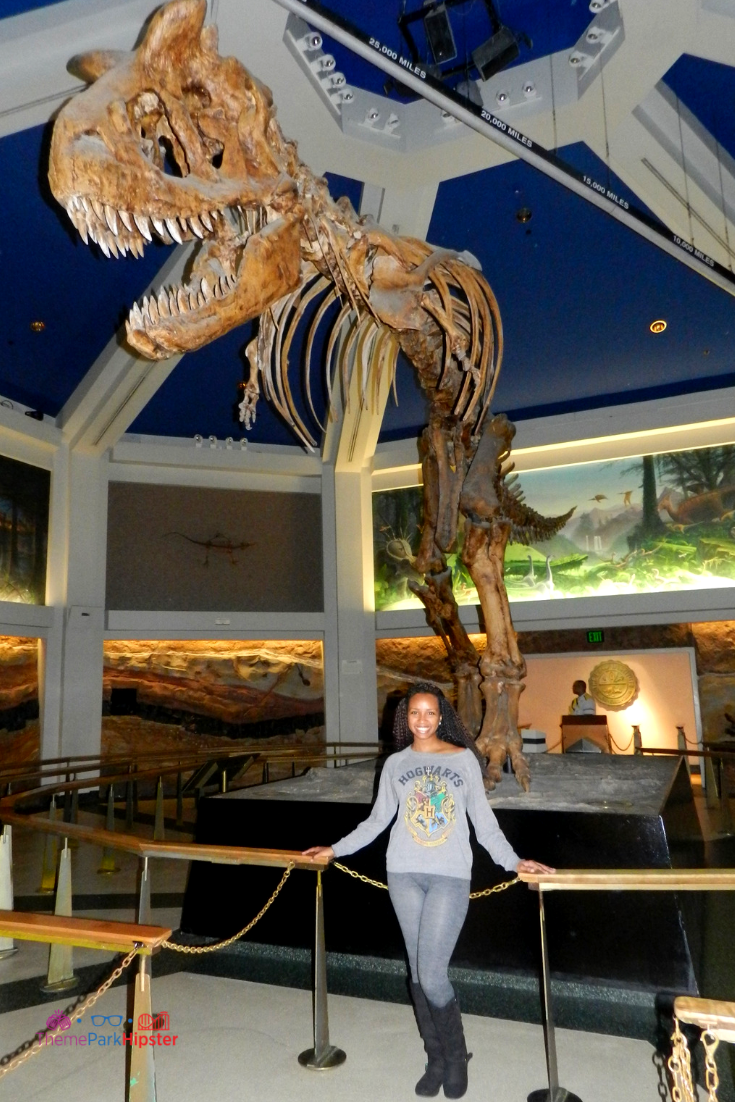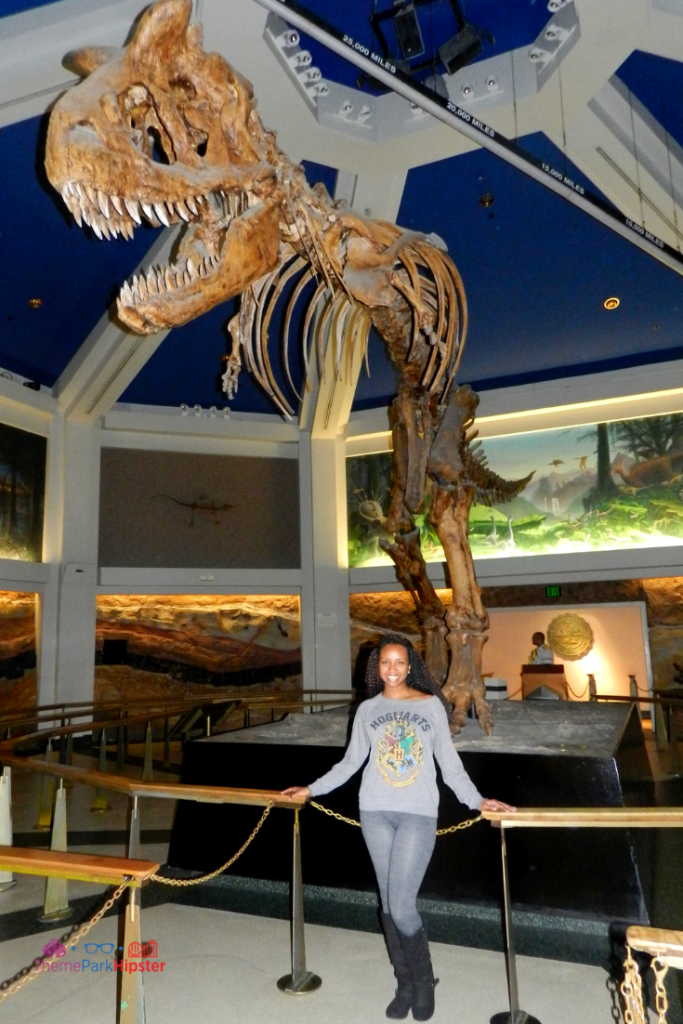 Although there's debate in the Disney community as to if the FastPass+ system actually works, I've never had any issues with it and I don't see having a proper Disney Experience without it.
After all, it's free!
I know this information can be quite overwhelming, so let's go over a few key Disney FastPass secrets and tips to takeaways from this guide:
You will start with 3 FastPasses each day
Disney Passholders or Day Guests can make reservations 30 days in advanced
If you're staying at a Disney Resort hotel, you make your FastPass+ selections up to 60 days in advanced
Your Disney FastPass window is for an hour
You can't overlap reservation times
Once your first three FastPasses are completed, book the rest of your selections one at a time to make the most of the program
Overall, this is a great option for anyone who's visiting any of the Walt Disney World theme parks.
It's severely underused (which might be a good thing for FastPass wait times) and definitely worth the use.
I hope this Disney FastPass guide helps you conquer your day at the parks.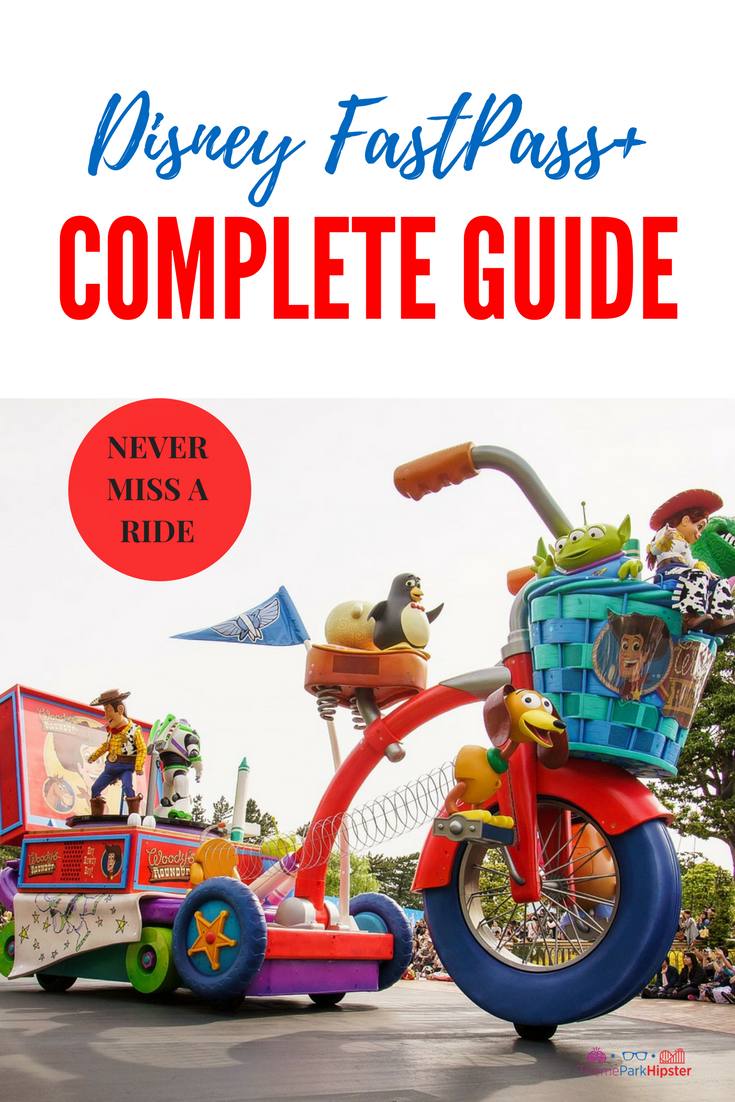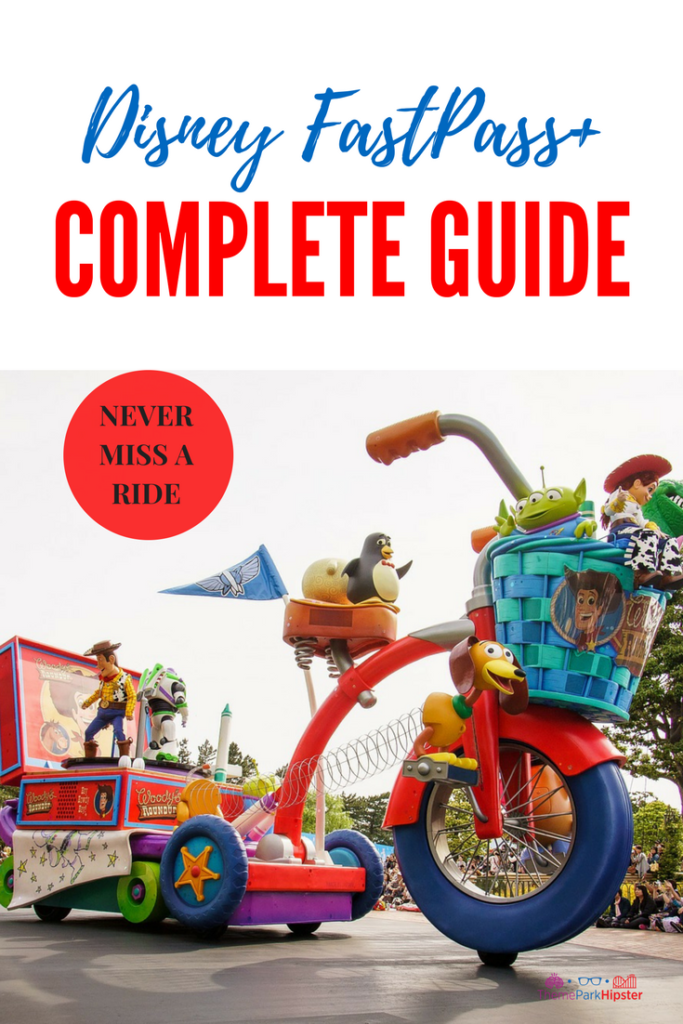 Let me know in the comments section below what your best hack is for using the Disney FastPass+ program.
Until next time, Happy Park Hopping Hipsters!
NikkyJ
Planning a trip soon? If so, read the Disney Vacation Planning Guide for your next dream trip!
(Original Article Date January 28, 2018/Updated May 25, 2020)