You may not know it, but the Orlando area has some pretty amazing activities to discover for adults. I thought I'd challenge you to get out of your comfort zone yet again and discover unique things to do in Orlando besides Disney World.
No, I didn't want to give you the same ole touristy restaurants or attractions. I really wanted to dig deep and find some cool local spots that offer high, thrilling adventures.
These exciting experiences can be done solo or with friends!
FYI Philly: What to do in Orlando
THIS POST MAY CONTAIN AFFILIATE LINKS. PLEASE READ MY DISCLOSURE FOR MORE INFO.
What is there to do in Orlando for adults?
You probably think Orlando is only for families and young people who love theme parks, but this city has so much more for you to enjoy way beyond the parks.
When you arrive into the Orlando area don't be distracted by only the glitz and glamour of the theme parks.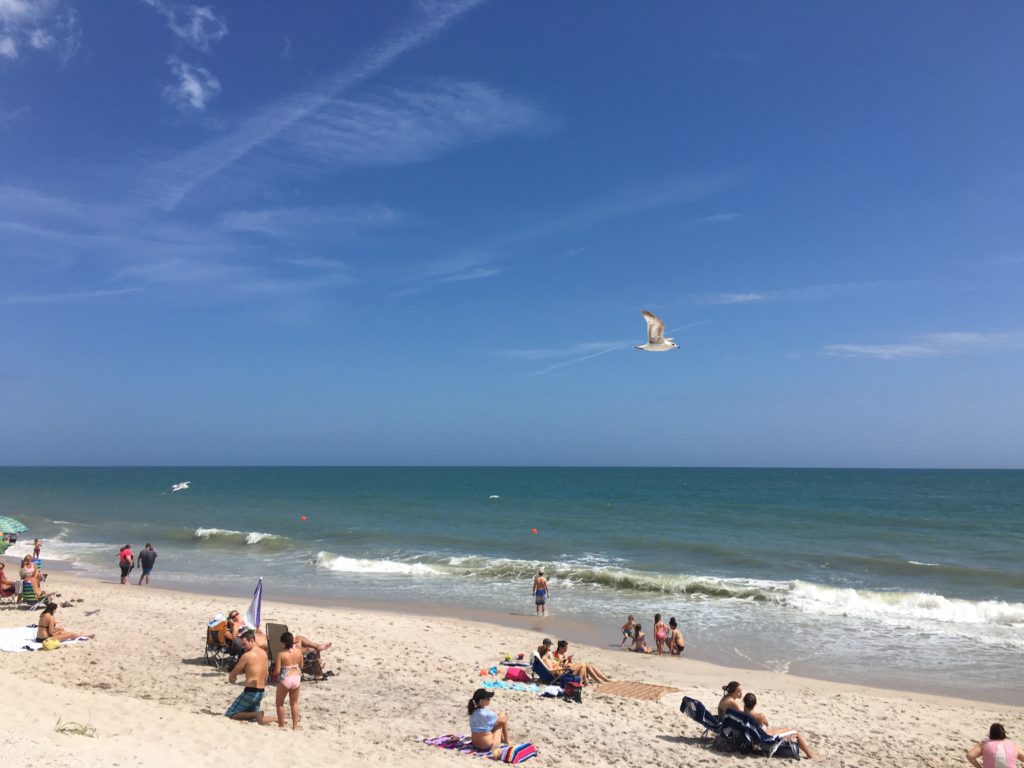 Explore the nightlife in Downtown Orlando, the beautiful town of Winter Park, visit many of the local wineries for a day, or the wonderful beaches such as New Smyrna and Daytona Beach.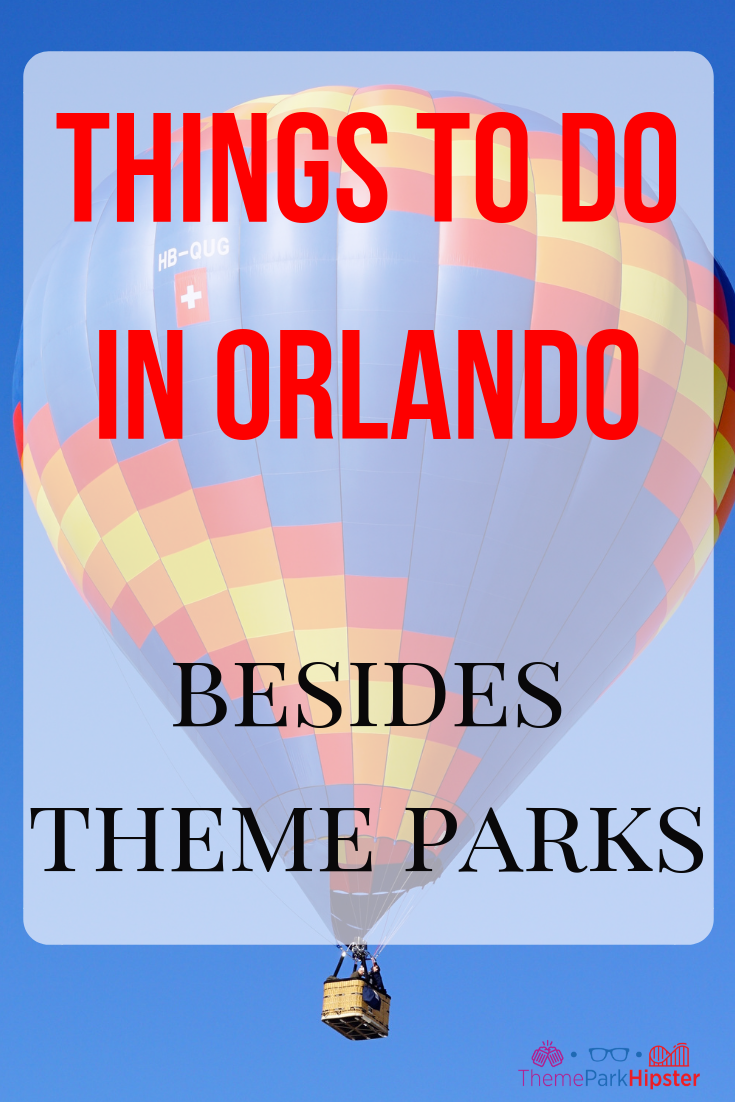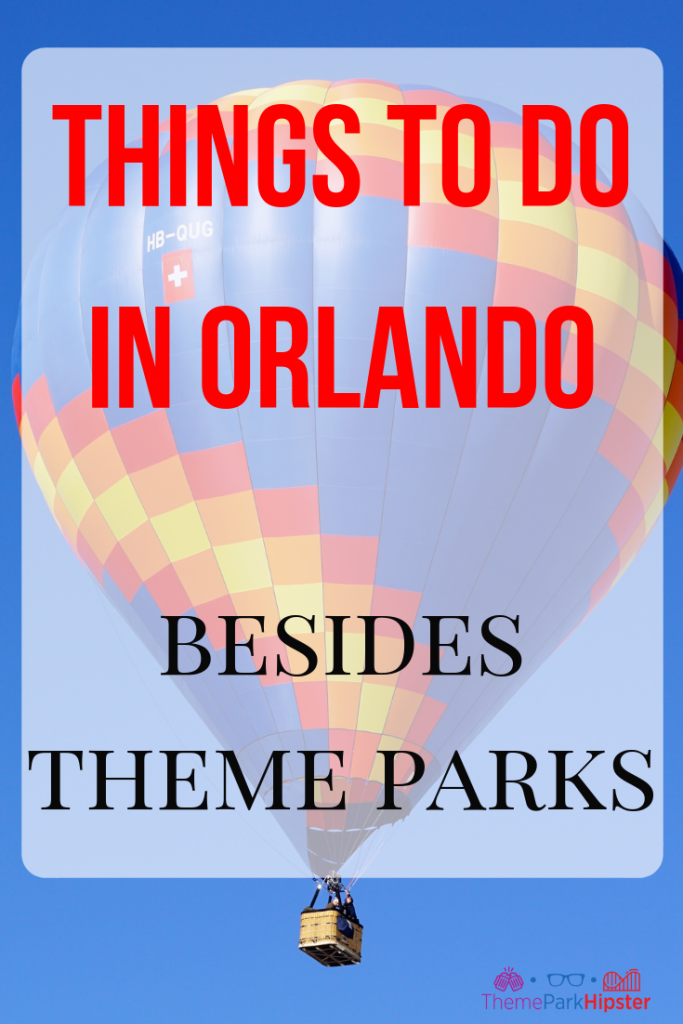 Top 5 Things to Do in Orlando for Adults
Many visitors to the wonderful city of Orlando don't know what is offered outside of theme parks such as Walt Disney World and Universal Orlando Resort.
We'll go through some of my top thrilling suggestions for things to in Orlando just for adults that are also cheap.
This list is in no particular order, but you can arrange it based on your own level of adventure.
So, let's jump right in!
1 – I- Drive NASCAR Indoor Kart
Take your driving skills over to International Drive and be a NASCAR driver at the I-Drive NASCAR Indoor Kart. You will be placed inside the SODIKART RTX, which is the latest innovation in the high-tech kart industry.
It's an electric kart!
If you're a thrill junkie, don't be discouraged that you may not get the same affect with an electric kart. The SODIKART RTX still offers one of the best racing experiences with a fully ergonomically and adjustable steering, pedal and seat.
The Grandstand Restaurant
Once you're done living out your NASCAR dreams, you can grab a bite at the Grandstand Restaurant. You will taste the best track-side appetizers and entrees with a variety of options to choose from.
There are also Happy Hour Specials Monday through Friday from 4-7 p.m.
The Happy Hour Specials include:
Bay Breeze
Beer Flights
Draft beer
Half-price appetizers
Margaritas
Single wells
I-Drive NASCAR Arcade
You'll be able to play over 60 arcade games that range from basketball to the classic skee-ball game. The Arcade is perfect for passing time while you wait for your race to start.
You can also go bowling inside the I-Drive NASCAR.  It's right next to the arcade and has four lanes available for a quick game, just in case you chicken out on your NASCAR drive!
Grab your discounted I-Drive NASCAR ticket here!
2 – The Escape Game Orlando
If a top speed NASCAR experience is too much for you, an escape room may just be the right thrill. There are a lot of escape rooms in Orlando, but I've found this one to be not only high in thrills, but it's also not so hard where it's impossible to complete.
What is an Escape Room?
In case you do not know what an escape game is, it's a physical and psychological quest where you have to solve a series of puzzles in order to complete the mission of the game.
Each room is designed for first time players to expert players. The Escape Game Orlando has a ranking system to help you figure out which difficulty level is perfect for you!
The Escape Game Orlando currently offers 6 different missions for you to conquer.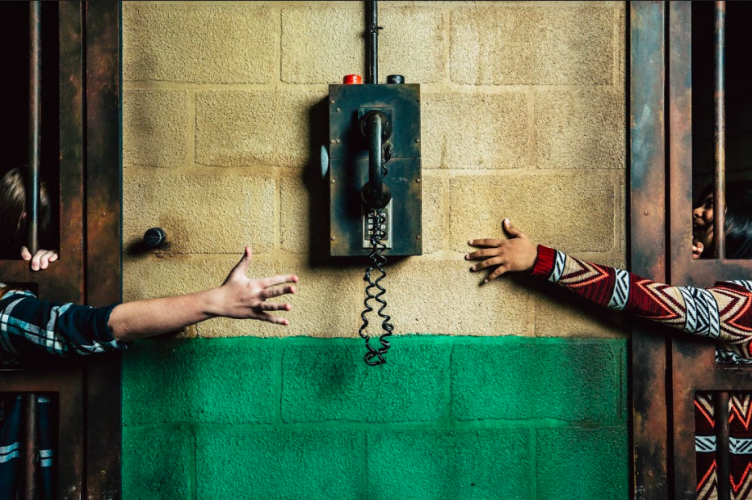 Escape Rooms at The Escape Game Orlando
Prison Break – This is where you are accused of a crime, and sentenced to life in prison. You have to figure out what happened to the inmate who mysteriously disappeared in that same cell. Difficulty 9/10
Gold Rush – You have to find the gold left by a greedy gold prospector
who loved to gamble before the mob gets it. Difficulty 7/10
The Heist – You will have to recover the painting and getaway fast before being caught. Difficulty 8/10
Mission: Mars – You will have one hour to repair your ship and leave Mars before you're left to your eternal fate. Difficulty 8/10
Special Ops: Mysterious Market – Your routine investigation quickly makes an unexpected turn and it's up to you to uncover the truth. Difficulty 8/10
Playground – Here you'll have to pass a special school group project. The Playground was named the Best Escape Room. Difficulty 6/10.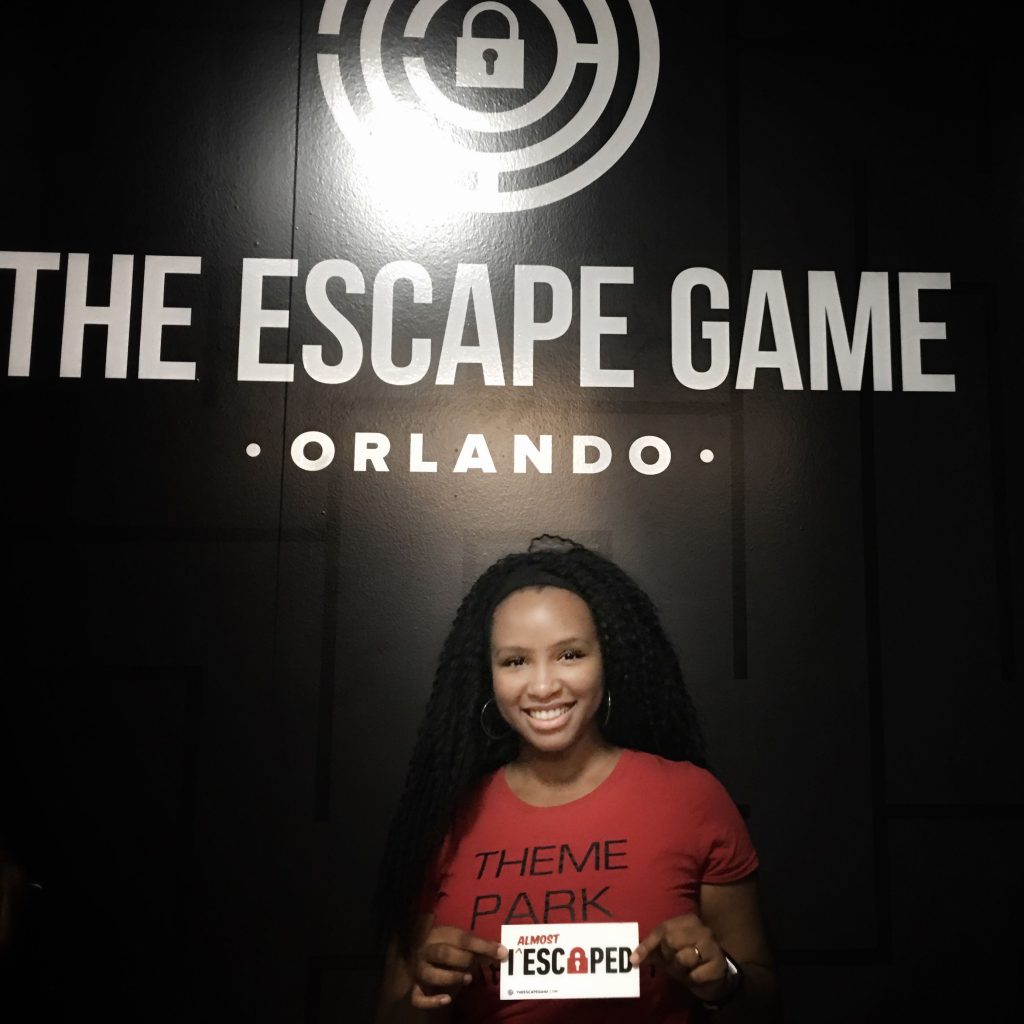 I was pleasantly surprised by how much fun I had doing the Mission: Mars room at The Escape Game Orlando. I also noticed how many life lessons I was learning as I was going through the game.
See when you're on a space mission and your spaceship is about to explode, you get a sense of urgency. Although you know it's not real, the music and the atmosphere all play a role in the natural reactions your body has to "survival."
You can get your reservation to The Escape Game here!
3 – Orlando Tree Trek Adventure Park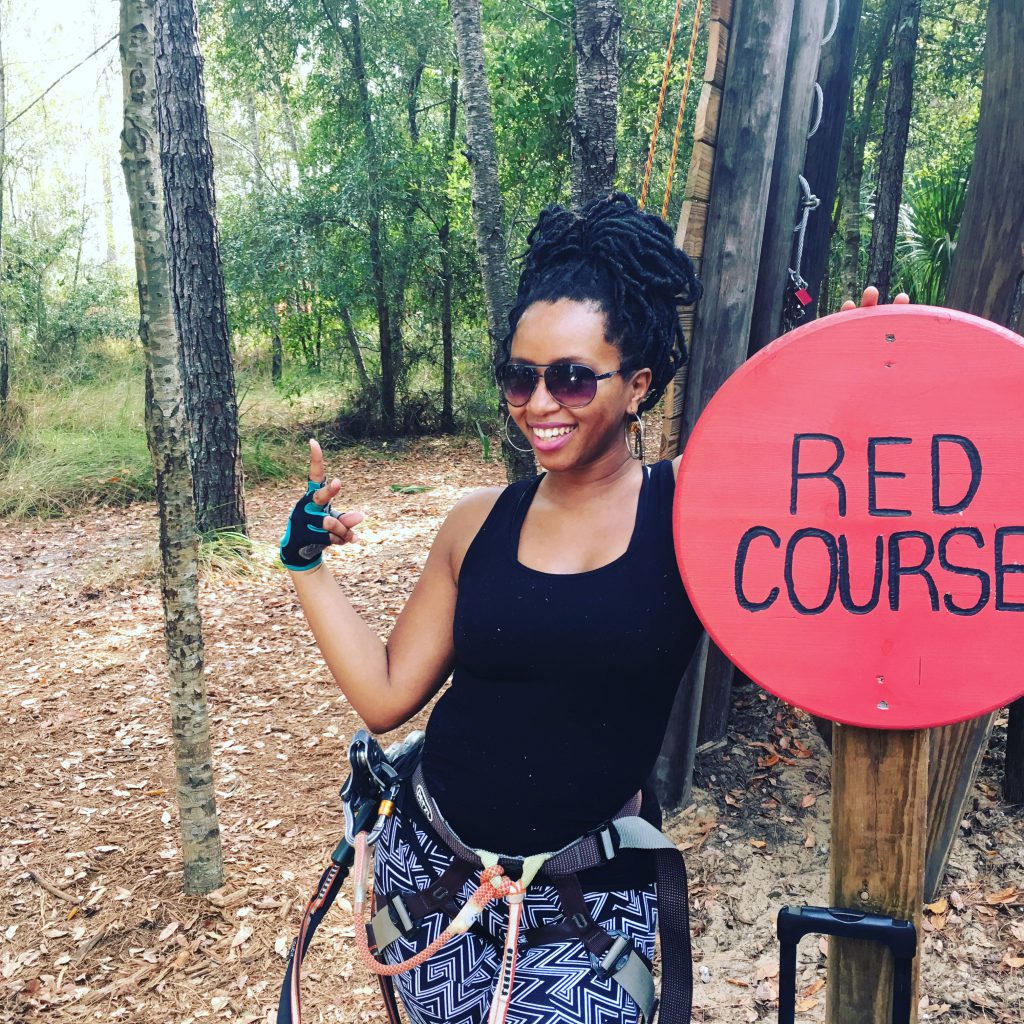 I'm not much of an outdoorsy person, but the obstacle courses at Orlando Tree Trek Adventure Park pulled out some of my character traits that I didn't know existed.
Because their aerial obstacle is progressively challenging, I had to figure out ways to overcome many of the fears inside of me.
Fears such as, the fear of heights, the fear of losing control, and the fear of the unknown were all my own challenges I had to face.
Check out the Orlando Tree Trek Adventure video below!
Orlando Tree Trek Adventure Park
Orlando Tree Trek Adventure Park allows you to:
Climb Ladders 50-feet Up
Leap into Hanging Nets
Cross Wobbly Suspended Bridges
Navigate Swinging Logs
Balancing on Hanging Skate Boards
Soaring Through the Trees on Giant Zip Lines
Orlando Tree Trek Adventure Park is a family owned and operated business among 15-acres of a pine tree forest about 5 minutes away from Walt Disney World. The Orlando Tree Trek Adventure Park has 97 aerial games for all ages and abilities.
Once you arrive at the Welcome Center you are equipped for your climb with one of the trainers who will show you how to safely navigate the courses on property.
I recommend making a reservation prior to your visit. The Orlando Tree Trek Adventure Park opens at 8:30 a.m., but hours are seasonal so check the time blocks when booking your trip.
You can get your Orlando Tree Trek Adventure Park discount ticket here!
4 – Orlando Balloon Rides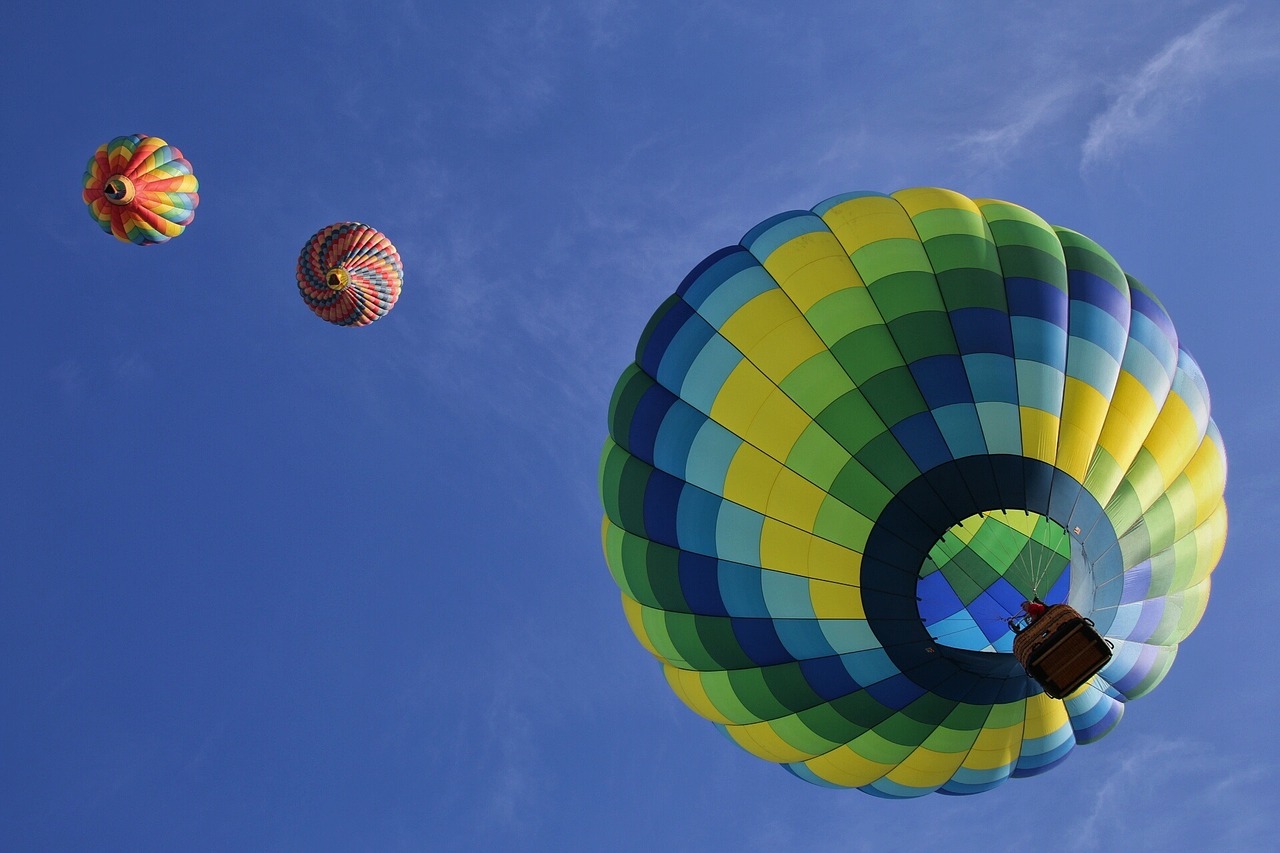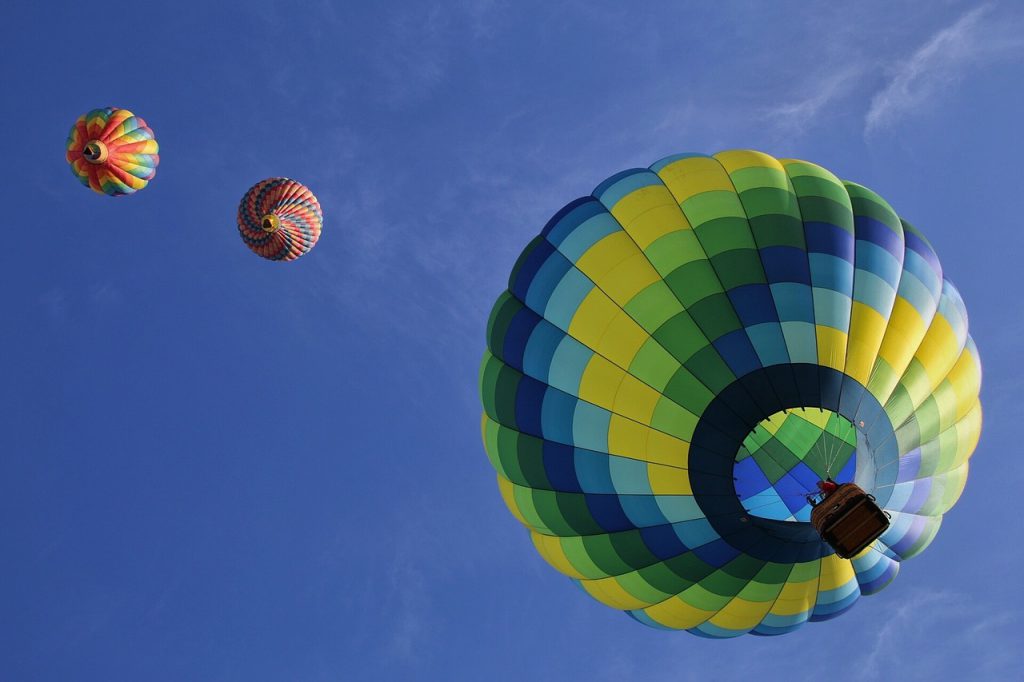 Have you ever thought about taking a flight over Disney in a Hot Air Balloon?
This Orlando adventure is definitely a bucket list item.
Orlando Balloon Rides takes you on a one-of-a kind flight through central Florida over the parks and the natural setting of swampland, orange groves and so many other beautiful aspects of the state like never before!
What to know about Orlando Balloon Rides
Sunrise flights are scheduled seven days a week
Flights are 365 days a year (weather permitting)
You meet 1 hour prior to sunrise and then travel to one of our many launch sites
Inflation takes about 20 minutes
Flight is about 1 hour
You will ascend thousands of feet high
Balloon can carry up to 20 people in the 1,600-pound basket made of aircraft-grade steel and basket-grade wicker
Pilots are all FAA certified
After you have conquered this aerial adventure, you'll be treated with a champagne toast (non-alcoholic beverages also available) to commemorate you journey!
You can get your Orlando Balloon Rides discount ticket here!
5 – Jump Florida Sky Diving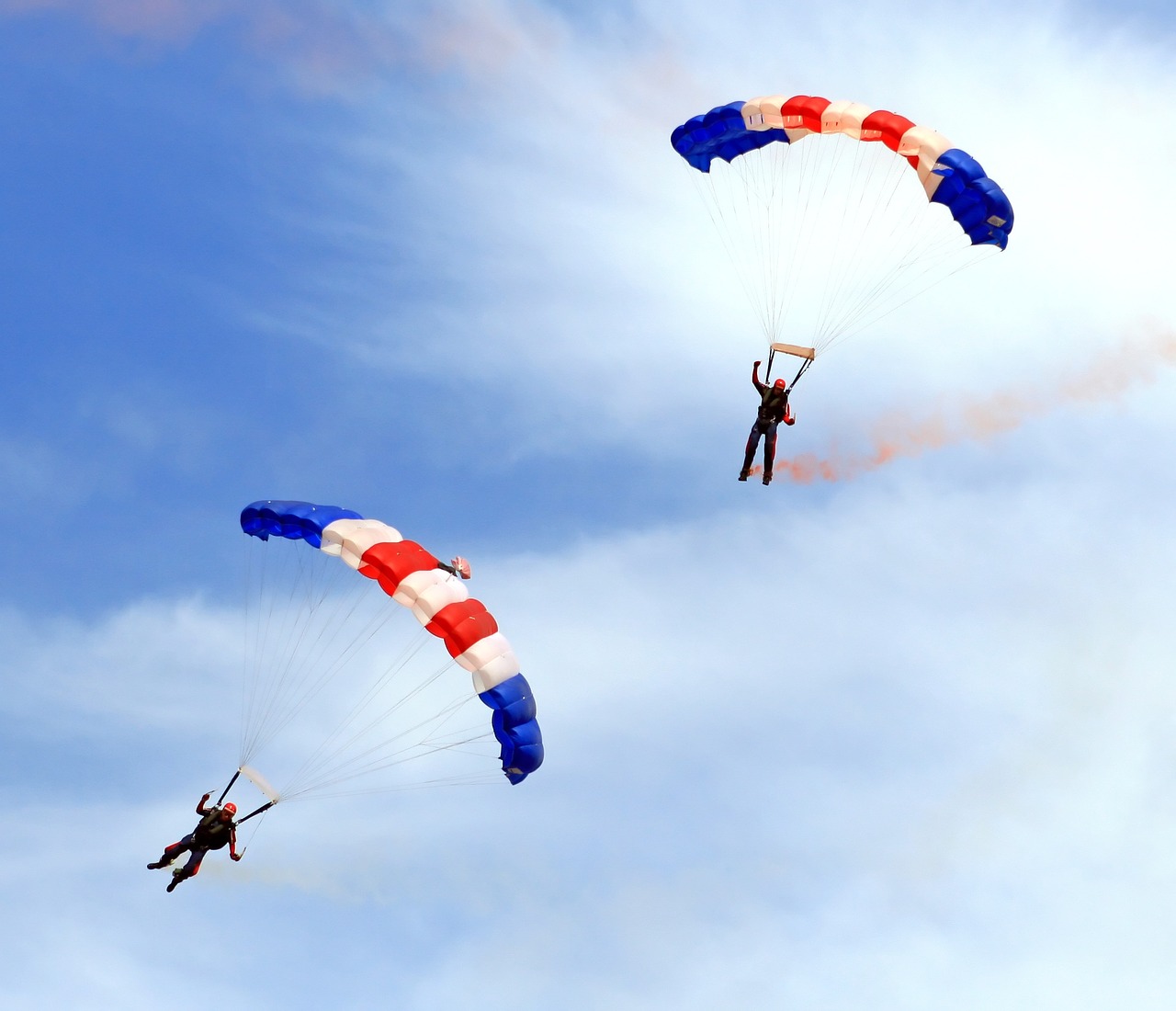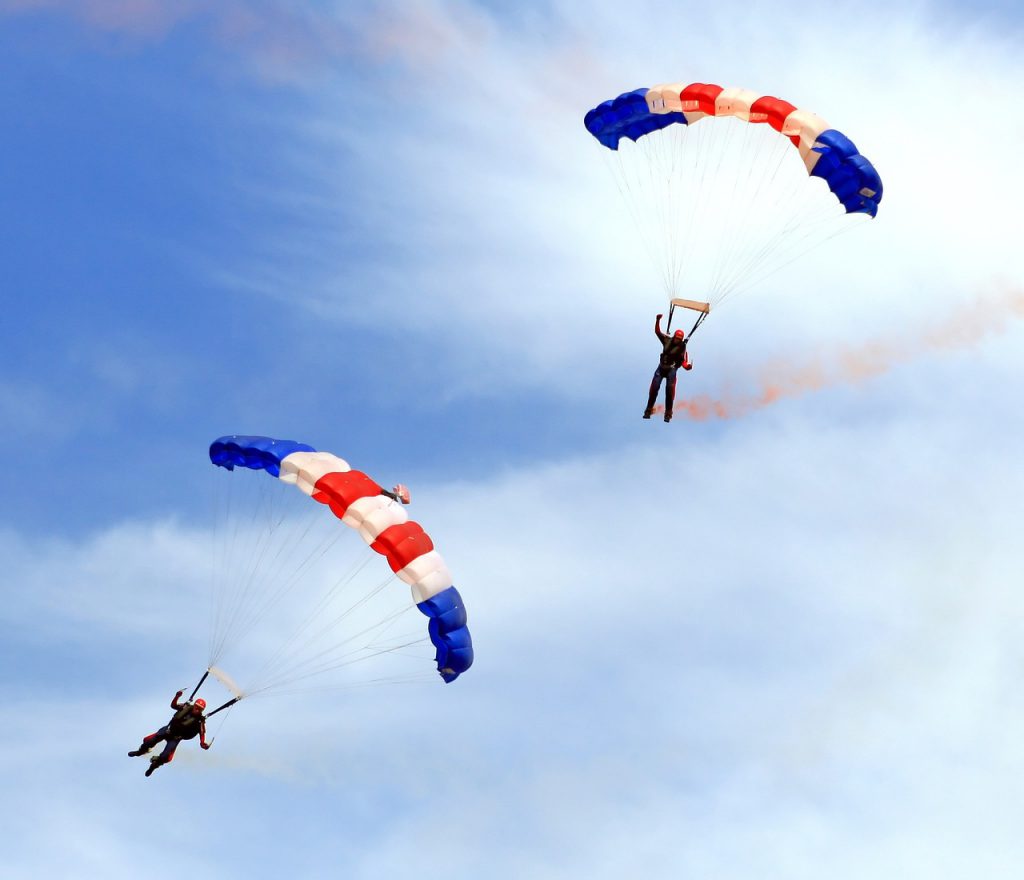 If you're a true adventurer, then you must experience the Jump Florida Sky Diving attraction!
I know not everyone can skydive from 14,000 ft, but if you're looking for more thrills than one of Orlando's best roller coasters, then you have to muster up the courage and take the leap.
For first time jumpers they offer a Tandem Skydiving.
Tandem Skydiving is where a student skydiver is attached to a skydiving instructor. The instructor then guides you through the whole jump from exit through freefall, piloting the canopy, and landing.
Watch Jump Florida Skydiving video below!
elena at Jump Florida Skydiving!
With this technique, you'll only need a few minutes of training before you jump into your amazing high-flying adventure.
Once you've made it to your altitude, you will step out of the aircraft door and freefall at 120 MPH.
What to Know about Jump Florida Sky Diving
Safety is the number one priority
State-of-the-art equipment and aircraft
Regulated by the United States Parachute Association (USPA)
Operated out of a private airstrip and landing area
Qualified USPA-licensed staff
You must be at least 18 years of age and under 230 lbs.
Spacious spectator area perfect for hanging out all day
If skydiving is not for you, then I recommend starting out by observing other participants first. You can do this onsite at the Jump Florida Sky Diving facility.
There is a huge spectator area to watch every brave soul leap from thousands of feet in the air.
You may even get inspired to jump too!
Get your Jump Florida Sky Diving discount ticket here!
Final Thoughts
As you can see, there are so many fun and unique things to do in Orlando for adults. On your next solo theme park trip, be sure to try at least one of these adventures and let's us know how it went.
So, which one of the 5 adventurous things in Orlando are you willing to try? Let me know in the comment section below!
---
If you enjoyed this article, then you'll love these:
Until next time, Happy Park Hopping Hipsters!
NikkyJ