When you think of the John F. Kennedy Space Center you think of the illustrious history of the space program here in America.
From the first man on the moon to the mission to Mars, Kennedy Space Center (KSC) has been a cultural staple for many of us.
This American launch site has been used by NASA for human space flight since December 1968.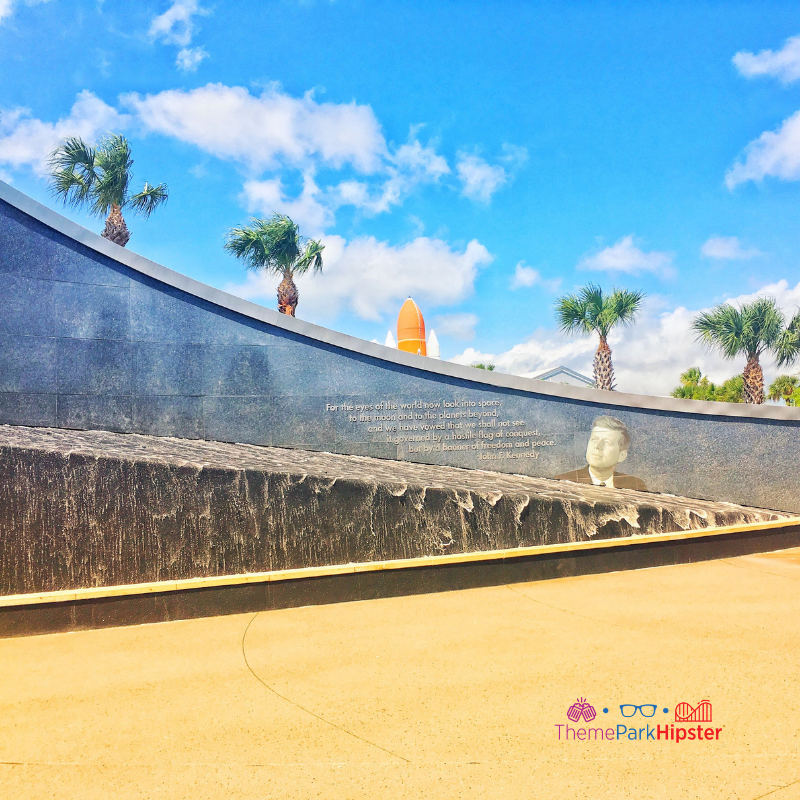 THIS POST MAY CONTAIN AFFILIATE LINKS. PLEASE READ MY DISCLOSURE FOR MORE INFO. Which means if you click on certain links, I may receive a small commission at no additional charge to you.
17 Pro Kennedy Space Center Tips
In celebration of the 53rd anniversary of the Moon Landing, I thought it would be great to partner up with Kennedy Space Center to bring you the best tips to conquering your day. These tips can be applied to your solo trip too.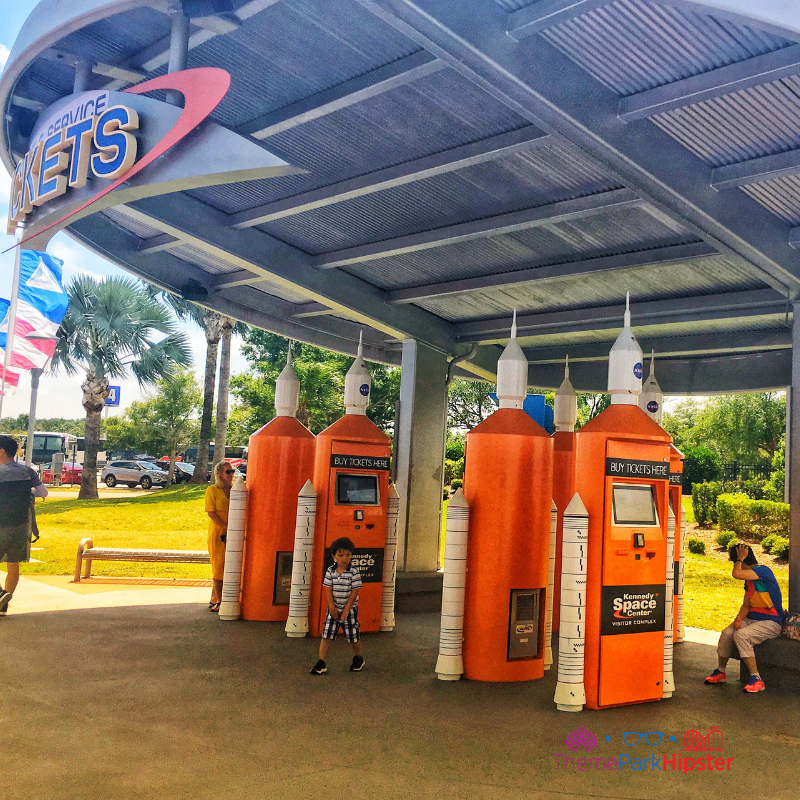 As always, the opinions I express in this article are my own!
1. Buy Your Kennedy Space Center Tickets Online
I always recommend buying your tickets online for any attraction in Florida.
I say this because it starts your day off on a good note since you won't have to wait in the line to purchase your KSC tickets.
Your tickets can be bought on the official website where you'll be able to print them out at home or pick them up from Will Call at the Visitor Complex.
Once you have your printed ticket from home, all you have to do is walk directly to the turnstiles and start your space adventure!
Hipster Power Tip: Please remember that online ticket purchases are valid for 120 days from the date you choose for one visit.
Can I buy tickets at Kennedy Space Center?
Yes you can.
However, if you're going on a busy day, then I recommend purchasing them online first.
How much does it cost to go to Kennedy Space Center?
Single day admission cost:
Children $47 (age 3-11)
Adults $57 (Ages 12+)
Annual Pass $96 (Ages 12+) and $78 (age 3-11)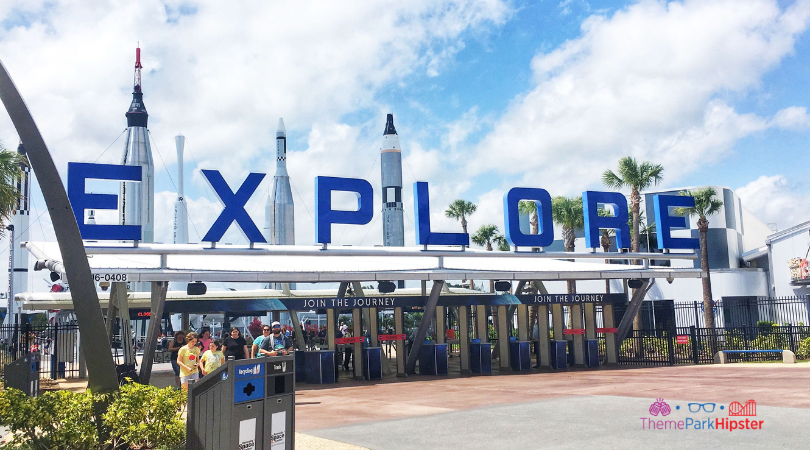 2. Know Where to Buy Kennedy Space Center Discount Tickets
The prices on the official website are pretty good, but you may luck up on possible Kennedy Space Center discounts and deals using Groupon.
Groupon Kennedy Space Center Florida
KSC is pretty good about running great deals, but on Groupon you can find additional excursions to spice up your trip.
Ventures such as, the Kennedy Space Center Helicopter Tour which will give you a 30-minute helicopter flight over the Visitor Complex!
If you're vacationing in Orlando and you don't have a vehicle, you can look up day tours that will take you over to KSC for a small fee.
3. Download the App
Map out the day prior to your visit by downloading their app.
This is a great way to make a note of your must do's and it's also a wonderful way to help you see and experience as much as you can if you're only there for a short visit.
Having the park app will allow you to view the map and get familiar with the layout of the Visitor Complex.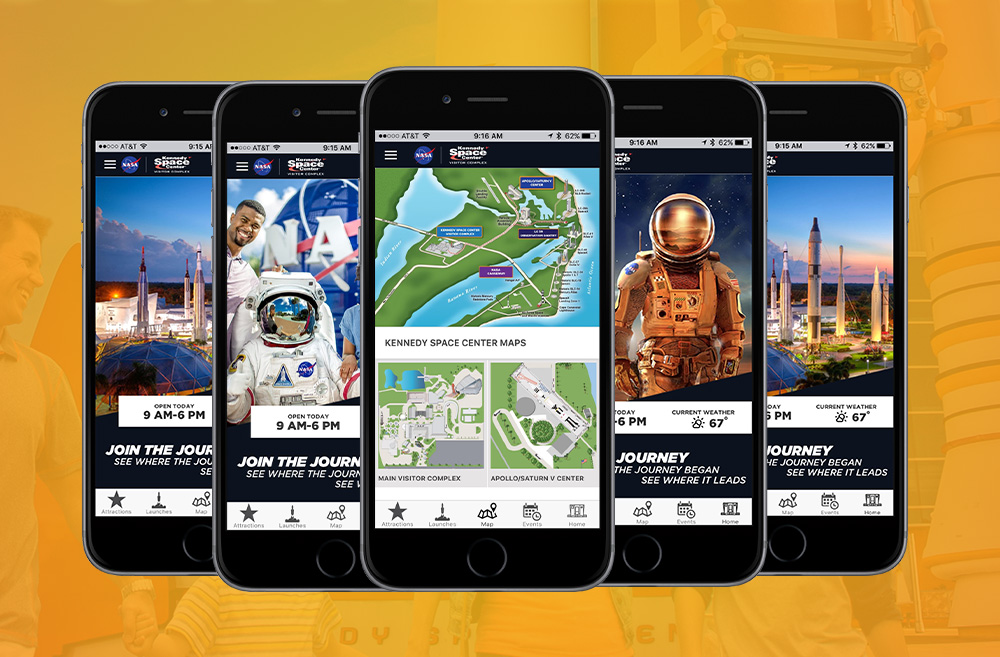 Kennedy Space Center App Features:
Available for free in both the App Store and Google Play
Has the Visitor Complex map in the app
Answers your frequently asked questions
Has descriptions of the shows and attractions
Gives information on guest services, dining and shopping
Keeps you updated on rocket launches
Allows you to maneuver your way around the Visitor Complex and the Apollo/Saturn V Center
Downloading the app is one of the top Kennedy Space Center tips I wish I knew before my trip.
4. Have the Kennedy Space Center Address Handy
Before you leave your destination, it's always good to have the address on hand.
Kennedy Space Center Visitor Complex address is Space Commerce Way, Merritt Island, FL 32953.
Is Cape Canaveral the same as the Kennedy Space Center?
The Visitor Complex is located in the city of Cape Canaveral, Florida. Therefore, Cape Canaveral is not the same as Kennedy Space Center.
5. Use the Map to Plan Your Day
It can be overwhelming stepping foot into this incredible visitor complex, that's why I recommend going over the KSC map before you get there.
Kennedy Space Center Map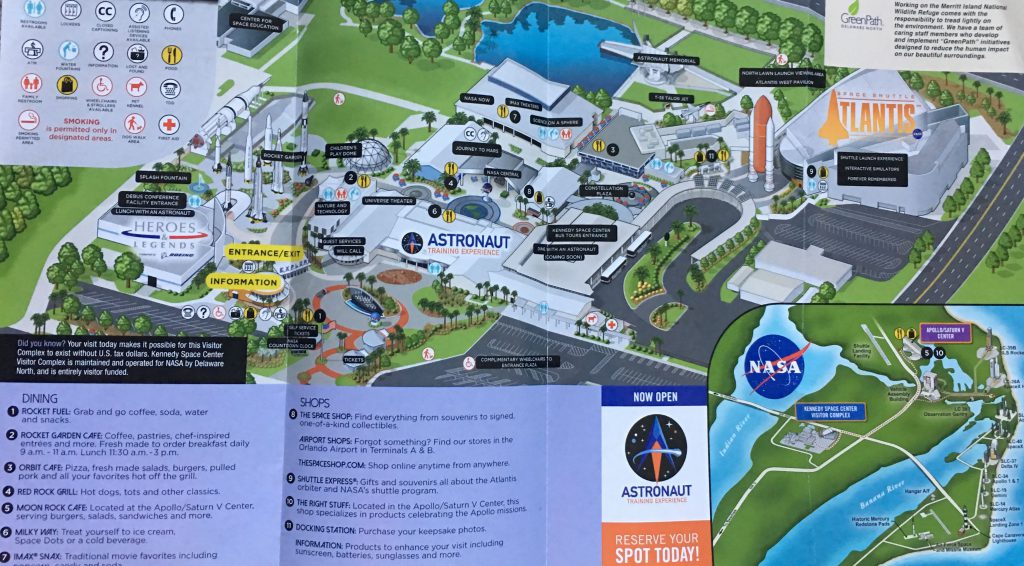 It will help you:
Get familiar when the layout of the Visitor Complex
All you to map out your day
Plan what time you want to do the bus tour and when you want to have lunch
Get your Kennedy Space Center tickets TODAY on Groupon!
6. Know the Kennedy Space Center Hours
The Visitor Complex opens at 10 a.m. EST every day of the year and closes at 4 p.m. (weekdays) and 5 p.m. (weekends).
This time can go up to an 8 p.m. closing time, depending on the season.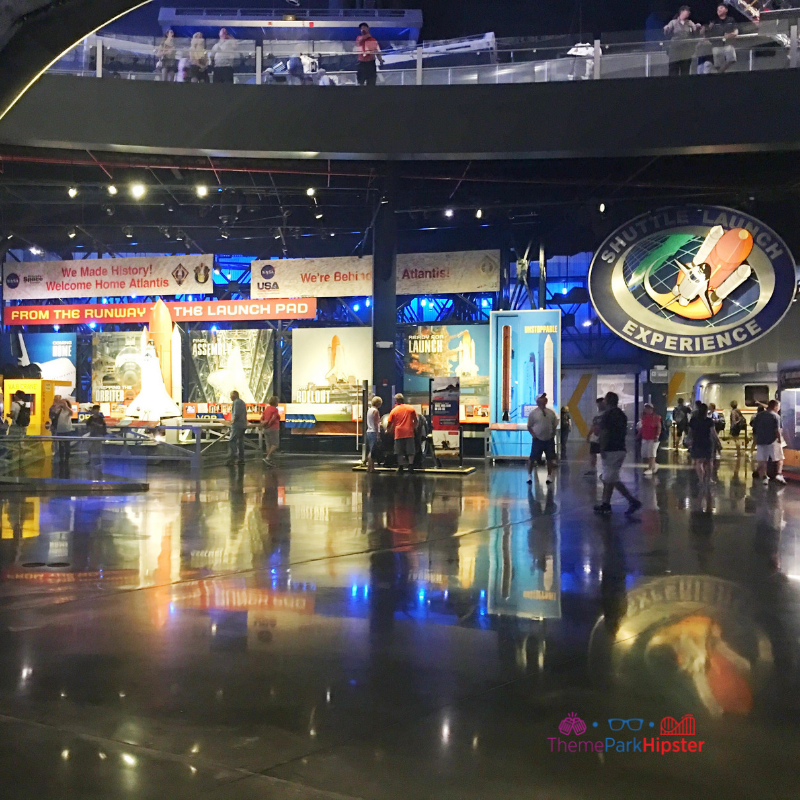 7. Map Out How to Get from Orlando to Kennedy Space Center
Here are my most basic Kennedy Space Center directions from Orlando.
If you're coming from the theme park area or Orlando, then you'll want to:
Get on the FL-528 E from I-4 to FL-3 N/N Courtenay Pkwy in Merritt Island (about a 45-minute drive or 47.5 miles)
Take exit 49 from FL-528 E
Continue on N Courtenay Pkwy. Drive to Space Commerce Way (about a 10-minute drive…or 8 miles)
Does Kennedy Space Center provide transportation?
The visitor complex does not provide transportation to and from Orlando.
You can use one of the tours mentioned earlier that provides transportation by searching Groupon.
8. Be Prepared to Pay for Parking at Kennedy Space Center
The parking lot is adjacent to the Visitor Complex. It will take you about a 5 to 10-minute walk from the lot to the front gate depending on where you parked.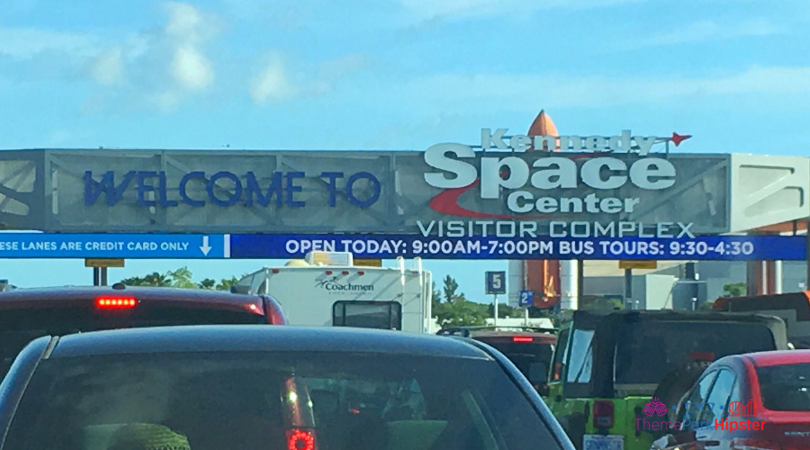 It was an easy walk for me and a much simpler process than the theme parks.
How much does it cost to park at Kennedy Space Center?
Motorcycles – $5.00
Automobiles – $10.00
Oversized vehicles, motor homes or RVs – $15.00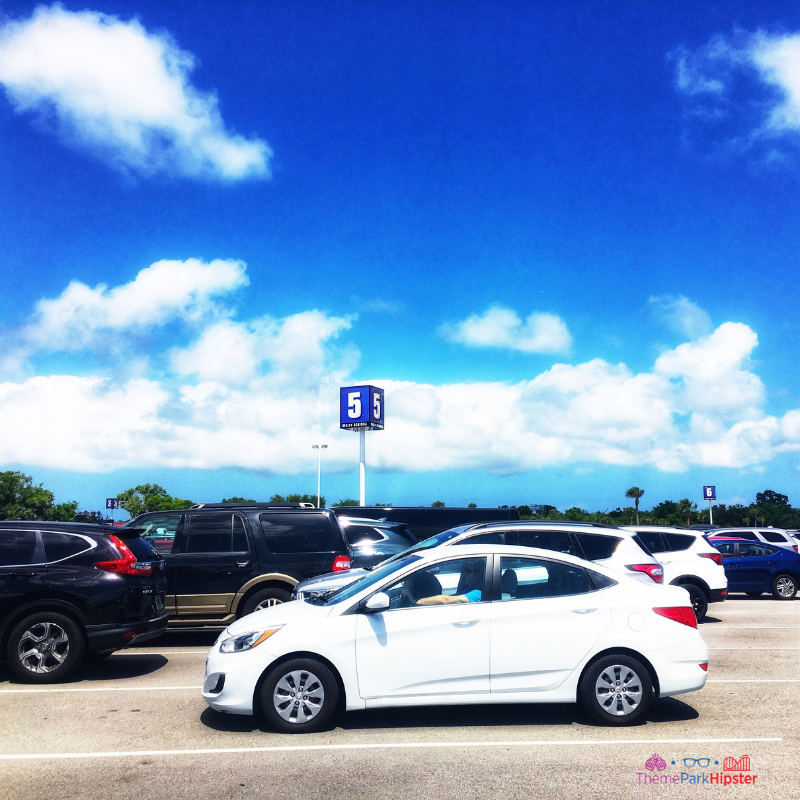 9. Know Exactly What the Kennedy Space Center Visitor Complex Is
The Visitor Complex is an out-of-this world experience dedicated to showcasing the major accomplishments made through the space program.
It is divided into Mission Zones where the attractions and the tours are organized by chronological era.
What to do at Kennedy Space Center
Astronaut Encounter
Free Bus Tour
IMAX Theaters
Lunch with an Astronaut
Rocket Garden
Space Shuttle Atlantis Attraction
It is here where you'll get a hands-on interactive treat as you go through attractions and experiences presenting the many periods of time and achievements.
How long does it take to go through Kennedy Space Center?
You should expect to spend at least 6 hours at Visitor Complex. I recommend the full day (9 hours) if you truly want to see everything.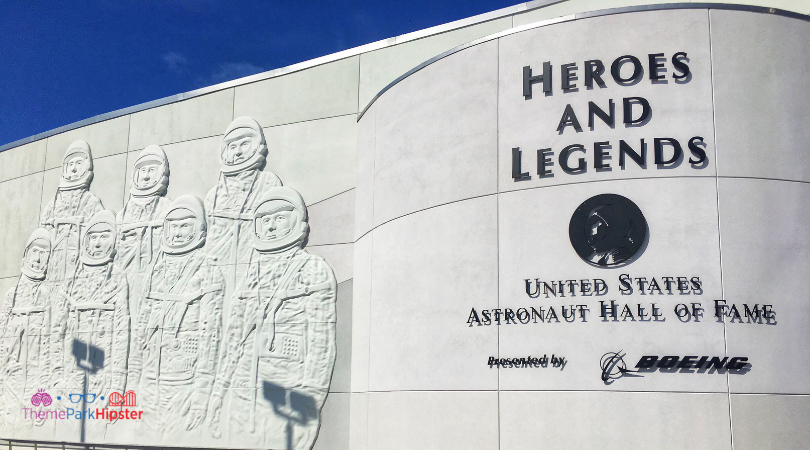 KSC Mission Zones
As mention above, KSC is split into Mission Zones. Let's go through them all.
Heroes & Legends
This area allows you to learn about the pioneers of NASA's early space programs along with the famous Rocket Garden. It's one of the newest additions to the Visitor Complex and has an amazing exhibit that walks you through each era of a typical astronaut's life.
Hipster Power Tip: Be sure to stand on the second row to get a great view of the amazing film that you'll watch in the second portion of the attraction in the Heroes & Legends building.
There's even a spectacular U.S. Astronaut Hall of Fame® for you to explore.
Also, make sure you walk around the majestic Rocket Garden to view the actual rockets of Mercury, Gemini and Apollo.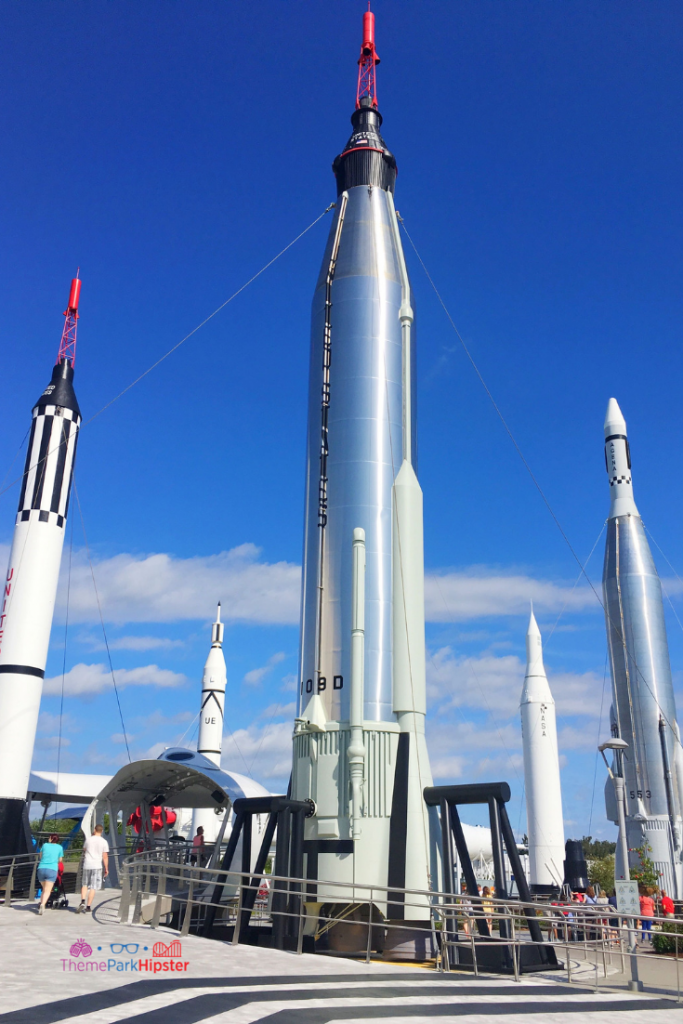 Time needed for Heroes & Legends zone: 30 minutes
Behind the Gates
This area is where you get to see the historic launch sites and working spaceflight facilities. You do this by jumping on the Kennedy Space Center Bus Tour.
Hipster Power Tip: Sit on the right side of the bus to get the best views of the tour, including those famous Florida alligators.
Don't worry about any additional costs, the bus tour is included with your admission.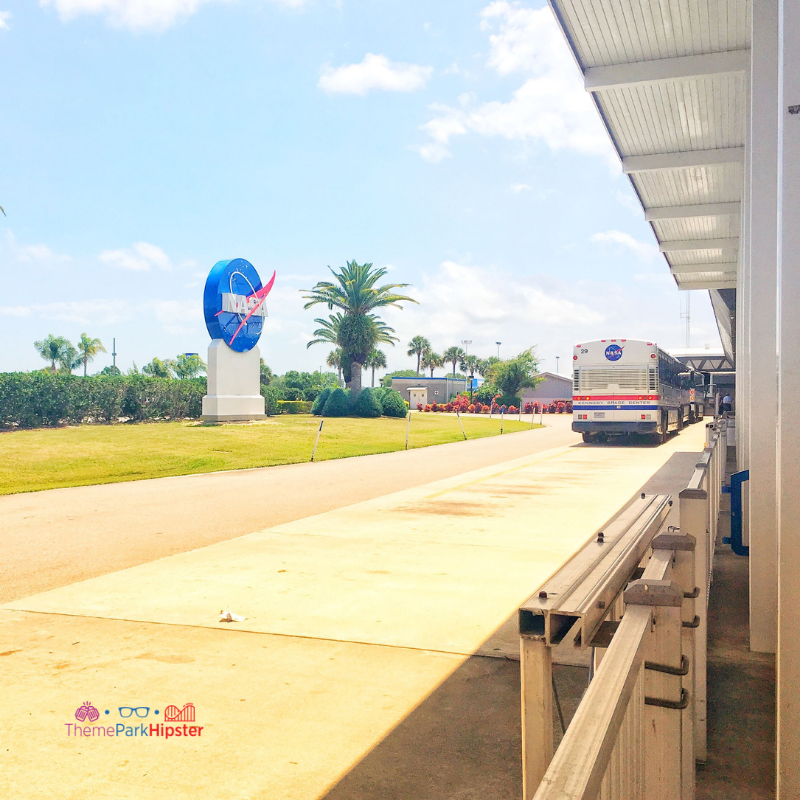 Time needed for the Behind the Gates zone: 1.5 hours
Race to The Moon
This is my favorite area of KSC. Once your bus tour of the historic launch sites is over, you'll be dropped off at the Race to the Moon area.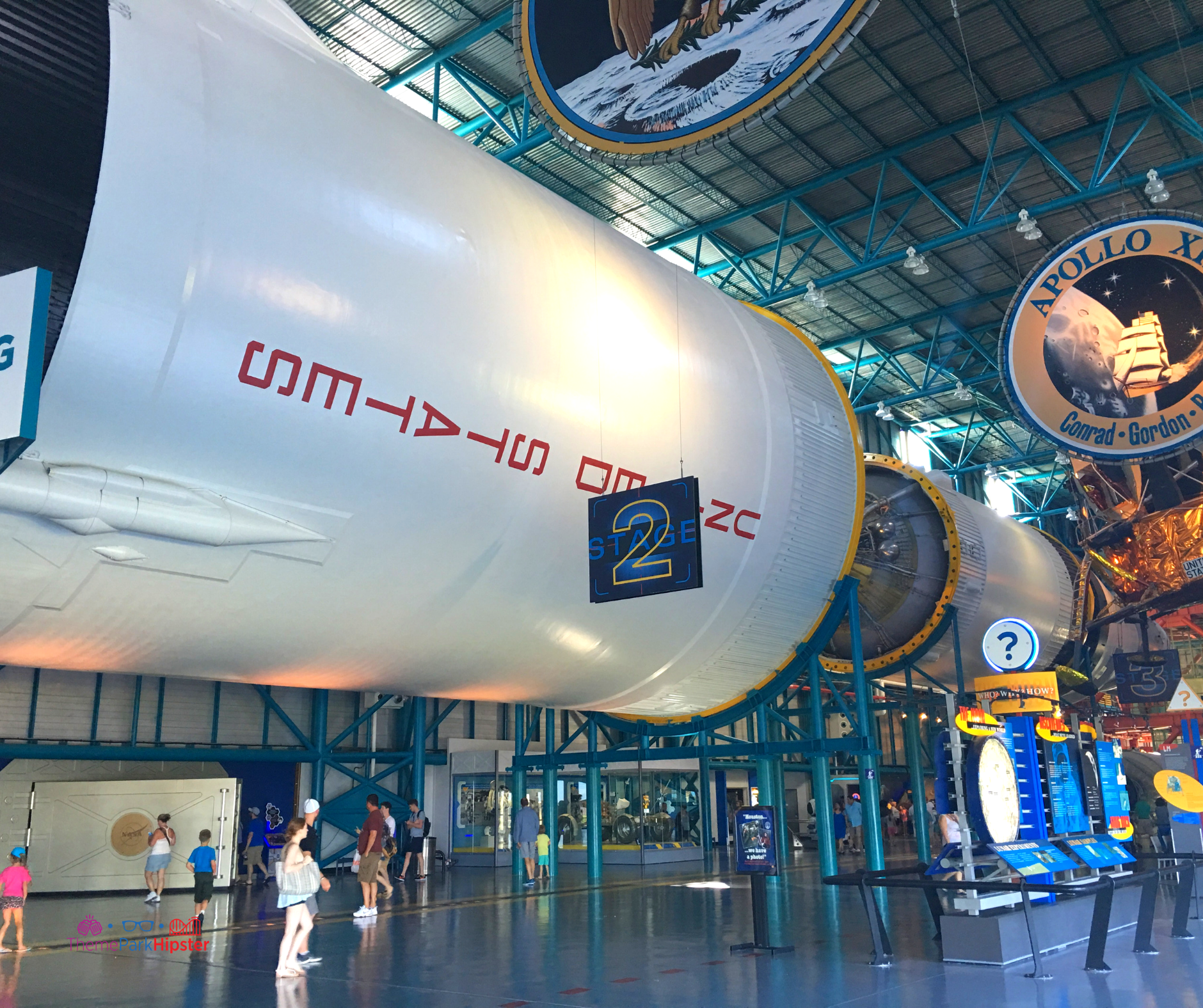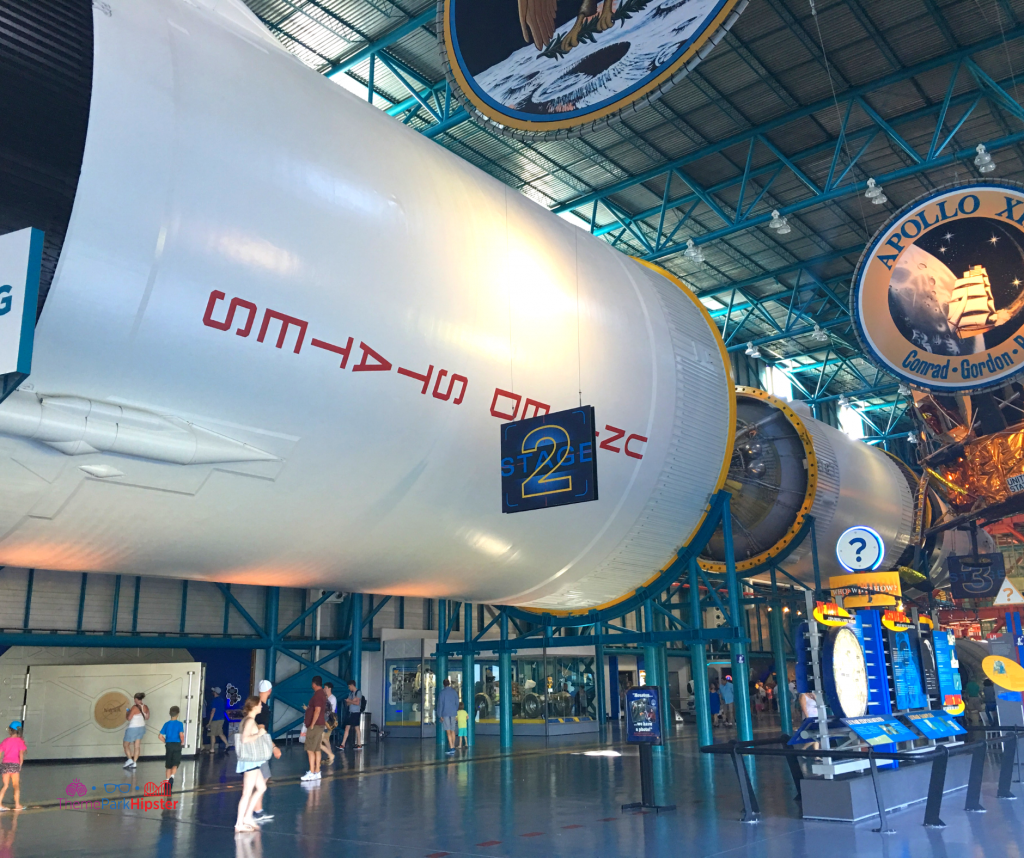 The bus tour is the only way to get to this area which showcases the July 20, 1969 celebration of when Neil Armstrong walked on the moon.
This whole section is dedicated to legends of the Apollo era. It is here where you'll be able to see the actual size of the Saturn V moon rocket!
It's one of the most breathtaking things to witness.
You'll also be able to learn more about the Apollo history with real artifacts and interactive games that will blow your mind.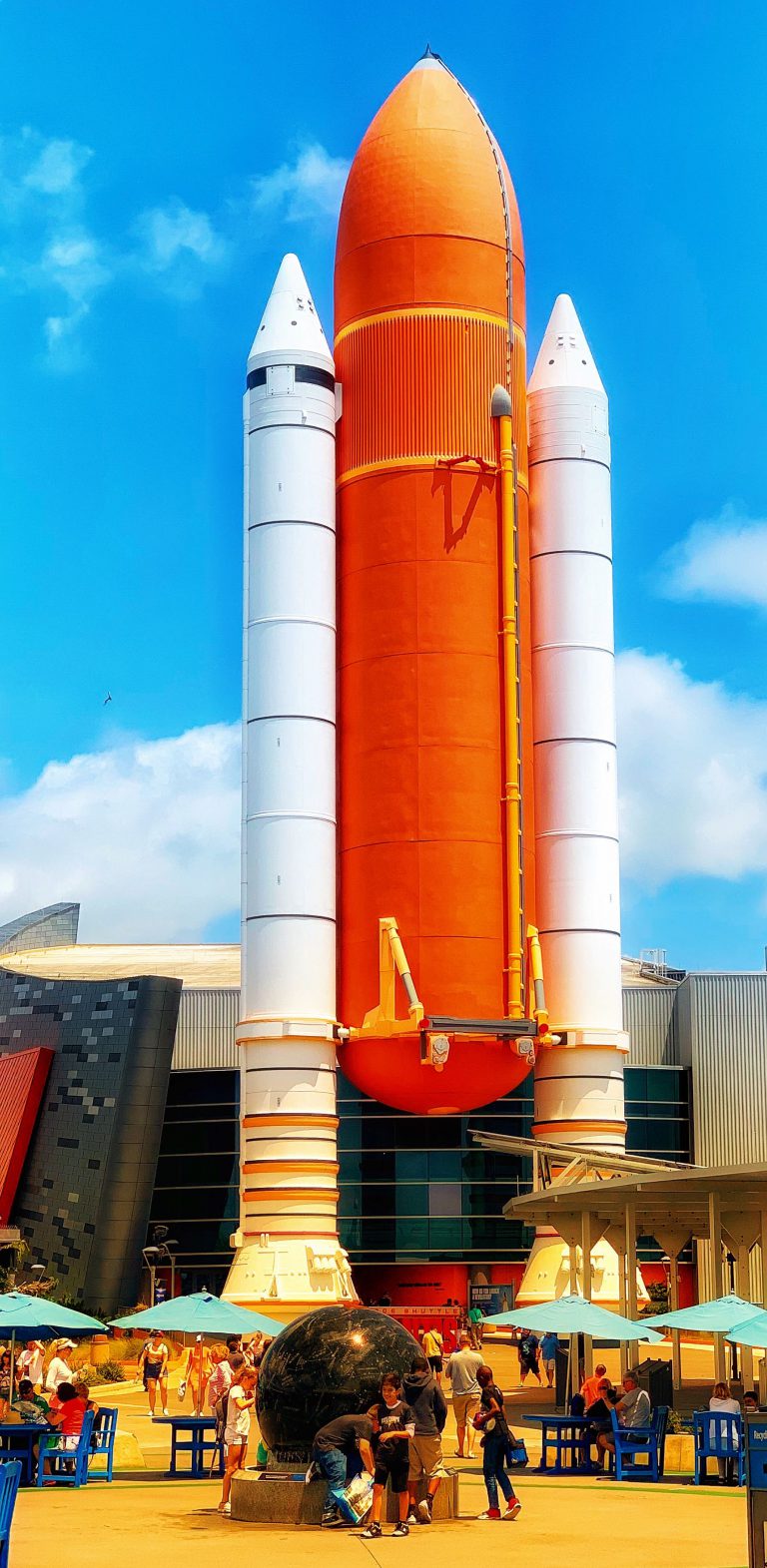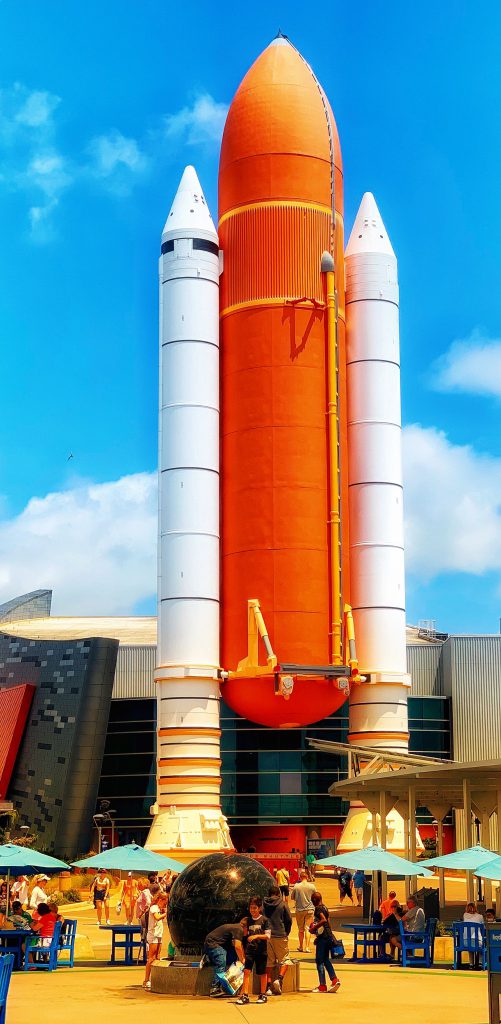 Make sure you plan to spend at least one hour inside the Apollo/Saturn V Center, basking in all of the history.
Time needed for the Race to the Moon zone: 2 hours
Shuttle: A Ship Like No Other
My other favorite area of the Visitor Complex takes you on a journey through NASA's Space Shuttle Program. Outside the Atlantis complex is a 184-foot space shuttle stack, with an external tank and two solid rocket boosters.
Outside the Atlantis complex is a 184-foot space shuttle stack, with an external tank and two solid rocket boosters.
You actually have the opportunity to revel at the awe-inspiring American icon, shuttle Atlantis.
The shuttle Atlantis now has a permanent home at the Visitor Complex and you can see it up close!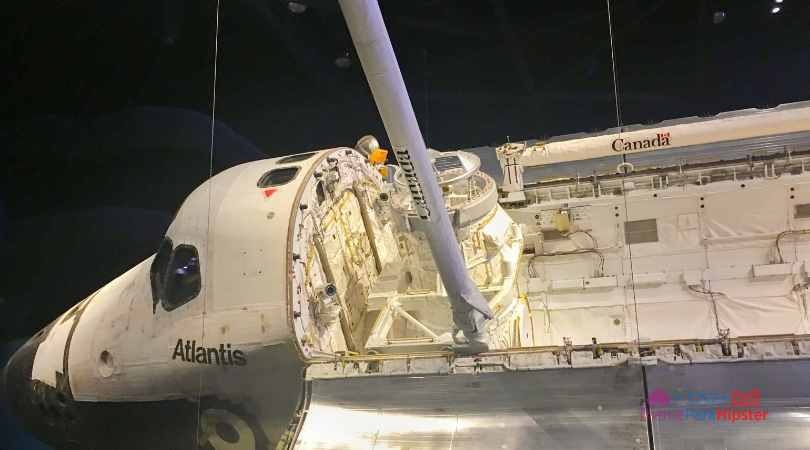 The way the Visitor Complex presents Atlantis to you will send chills up your spine.
So, I will not spoil the big moment for you!
Hipster Power Tip: If you're brave enough, then experience what an astronaut goes through on an actual shuttle liftoff on the Shuttle Launch Experience. This is a must do attraction!
This zone also has some amazing hands-on simulation and games to help you truly become an astronaut.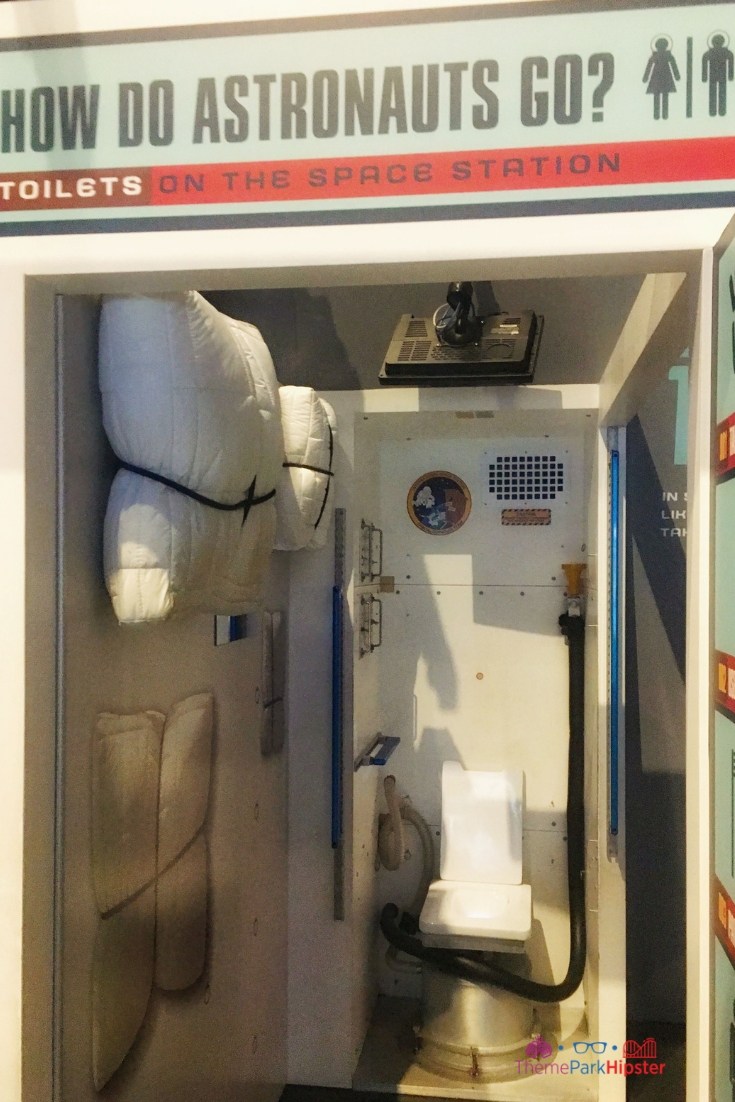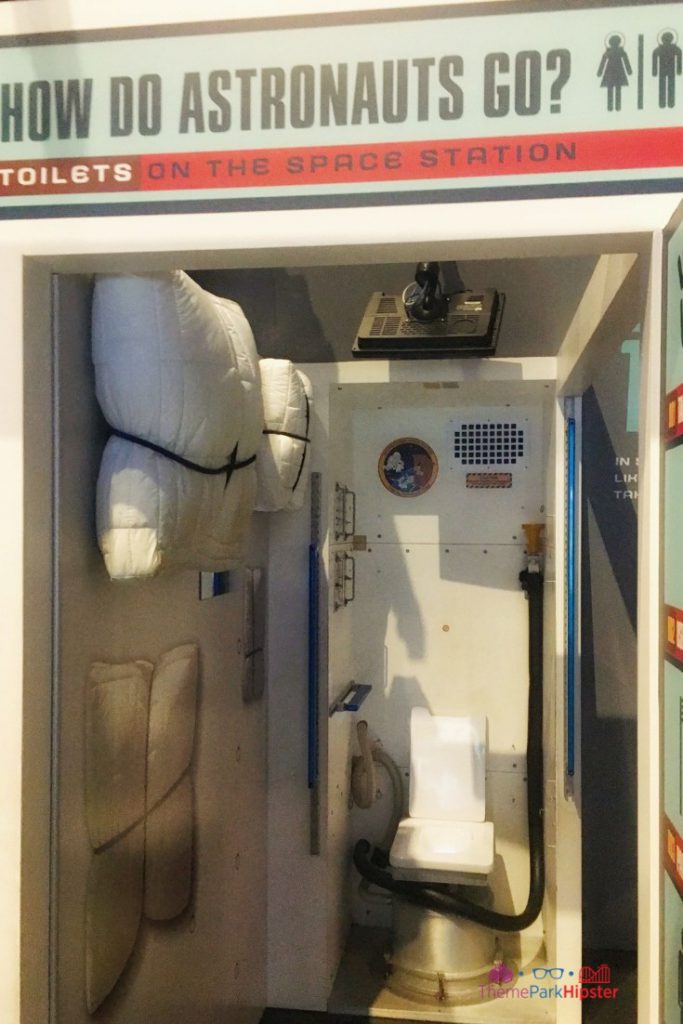 Activities such as:
a gigantic slide to mimic a space shuttle landing
the opportunity to test your skills at performing a spacewalk
hearing stories from the Space Shuttle Program workers
exploring modules and microgravity of the International Space Station
Time needed for the Shuttle: A Ship Like No Other zone – 2 hours
NASA Now + Next
This is the area where the two main IMAX theaters are. Here you can watch Journey to Space 3D and Touch the Stars: The Journey Has Begun 3D.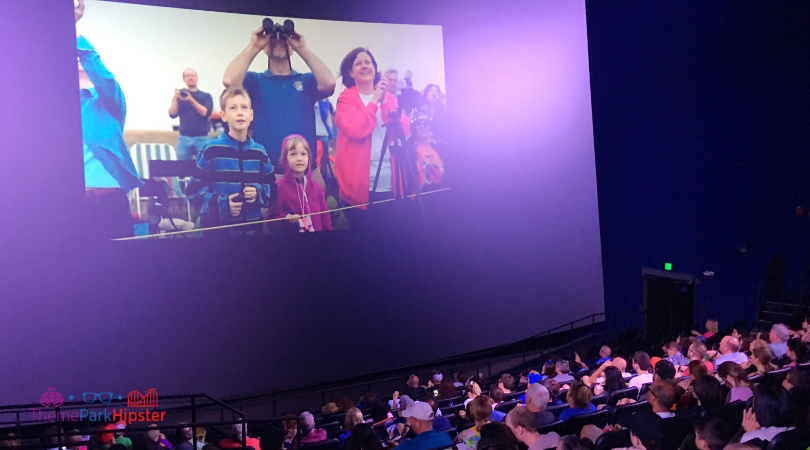 Hipster Power Tip: Be sure to get a photo in front of the Mars Rover Vehicle Navigator®
The goal of this zone is to teach you the lessons learned of NASA's past missions and where the space exploration program is going next!
Time needed for the NASA Now and Next zone: 2.5 hours
10. Keep Track of the Kennedy Space Center Launch Schedule
If you're super luck, you may be able to catch a one-of-a-kind launch experience. There's nothing like watching an actual rocket launch so close by you.
The power of witnessing an actual launch rumbles your soul!
No theme park attraction can compare to this world class adventure!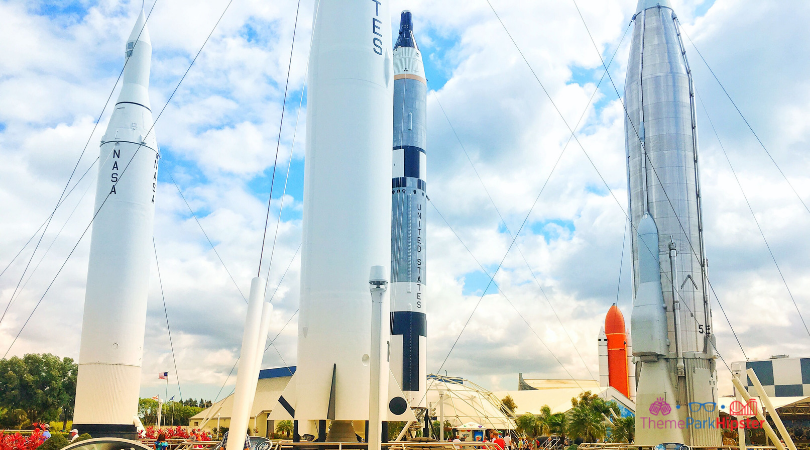 Kennedy Space Center Rocket Launch Schedule for 2022
Listed below are the rocket launches scheduled for 2022.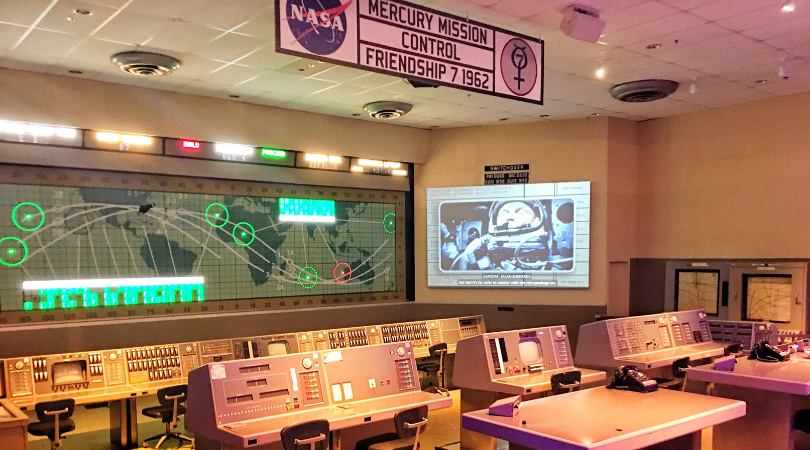 Rocket Launch: ULA Atlas V Boeing CST-100 Starliner Orbital Flight Test 2 (UNCREWED)
When: May 19, 2022 at 6:54 p.m.
Where: Cape Canaveral Space Force Station SLC-41
Mission: According to Kennedy Space Center, the Boeing CST-100 Starliner Orbital Flight Test (OFT) will launch the spacecraft aboard an Atlas V rocket from Cape Canaveral Air Force Station SLC-41.
Learn more here.
Rocket Launch: NET August 2022 | NASA SLS Artemis I (UNCREWED)
When: August/September 2022 TBA
Where: Launch Pad 39B
Mission: According to Kennedy Space Center, The Orion spacecraft will launch atop the massive Space Launch System (SLS) rocket for the first in a series of missions leading up to human deep space exploration. This uncrewed test flight will demonstrate NASA's ability to extend human existence to the Moon and beyond. Learn more about this rocket launch here.
Hipster Power Tip: Remember that all launch times and dates are subject to change without notice. Be sure not to plan your whole trip around a shuttle launch date as it is always changing.
Kennedy Space Center Launch Viewing Areas
Listed below are the view options for you on your visit to Kennedy Space Center.
LC-39 Observation Gantry
This is the historic area where Apollo astronauts launched to the moon and is the closest viewing area to the launch pads of Cape Canaveral Air Force Station.
For an additional cost, you'll get outdoor bleacher seating plus a shaded area if you don't want to be directly in the sun. The Lc-39 Observation Gantry is 2 to 5.5 miles from launch pads.
Includes: Live launch commentary, snacks and refreshments
Banana Creek Launch Viewing Area
This viewing area is 5 to 8 miles away from the launch site and is adjacent to the Apollo/Saturn V Center.
Hipster Power Tip: Kennedy Space Center recommends that you bring sun and insect protection for this location.
A great perk about the Banana Creek location is that if the Apollo/Saturn V Center is open, then you'll be able enjoy the theaters, dining and shopping experiences inside. Plus, you can view the Saturn V up-close.
Main Visitor Complex
Viewing a launch from the Visitor Complex is included with your admission ticket. The viewing area is located next to Space Shuttle Atlantis®, which is 7 miles away from the rocket launch area.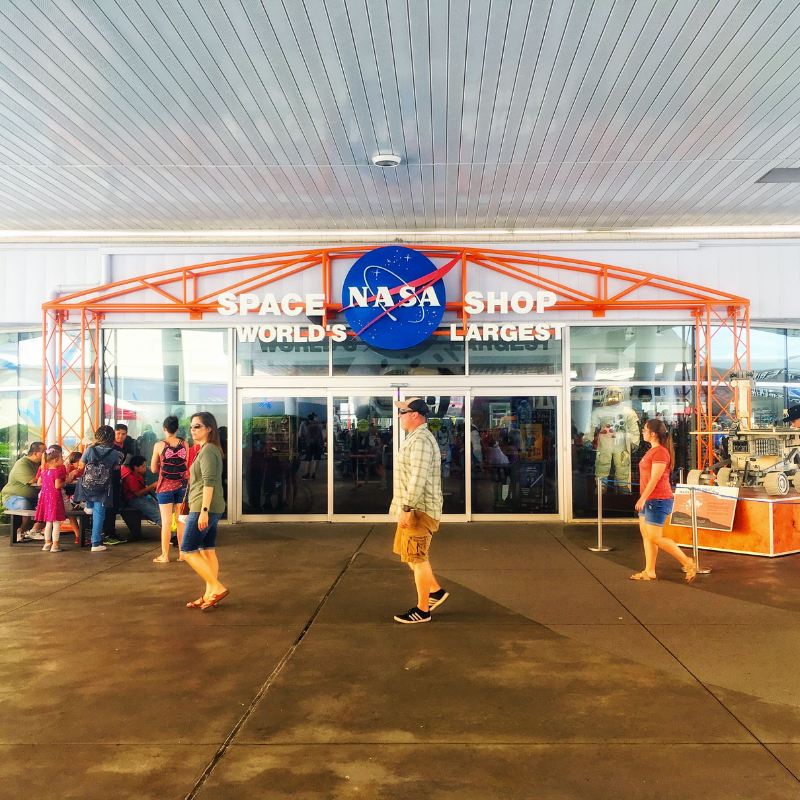 Here you'll get bleacher and lawn seating, so sun protection is recommended.
Cost is included with your admission ticket. Please keep in mind that all prices mentioned in this guide are subject to change without notice.
11. Stop by Kennedy Space Center Gift Shop
The Space Shop is absolutely incredible!
I pride myself on leaving theme parks with my money still in my pocket, but not at this Kennedy Space Center Gift Shop.
…and probably not you either.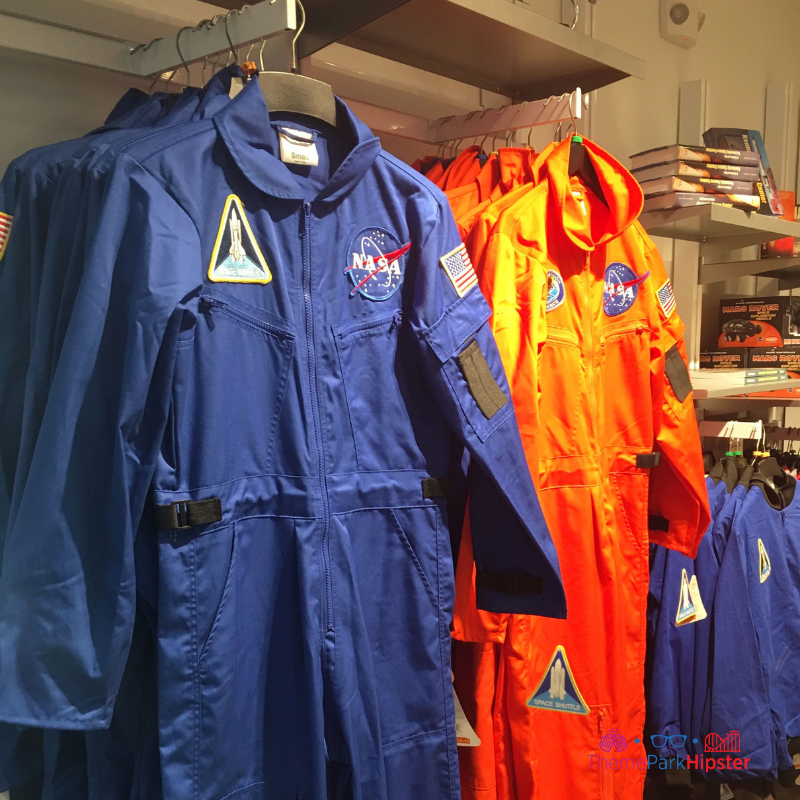 The newly renovated shop opened on June 29, 2018 and is "The World's Largest Space Shop" at 15,372 square feet!
I spent a lot of time walking throughout the massive store filled to the brim with space memorabilia and NASA gear.
There are so many things to see and do inside this interactive shopping adventure such as, walking in the steps of NASA astronauts across the original Apollo 11 gantry located on the second floor.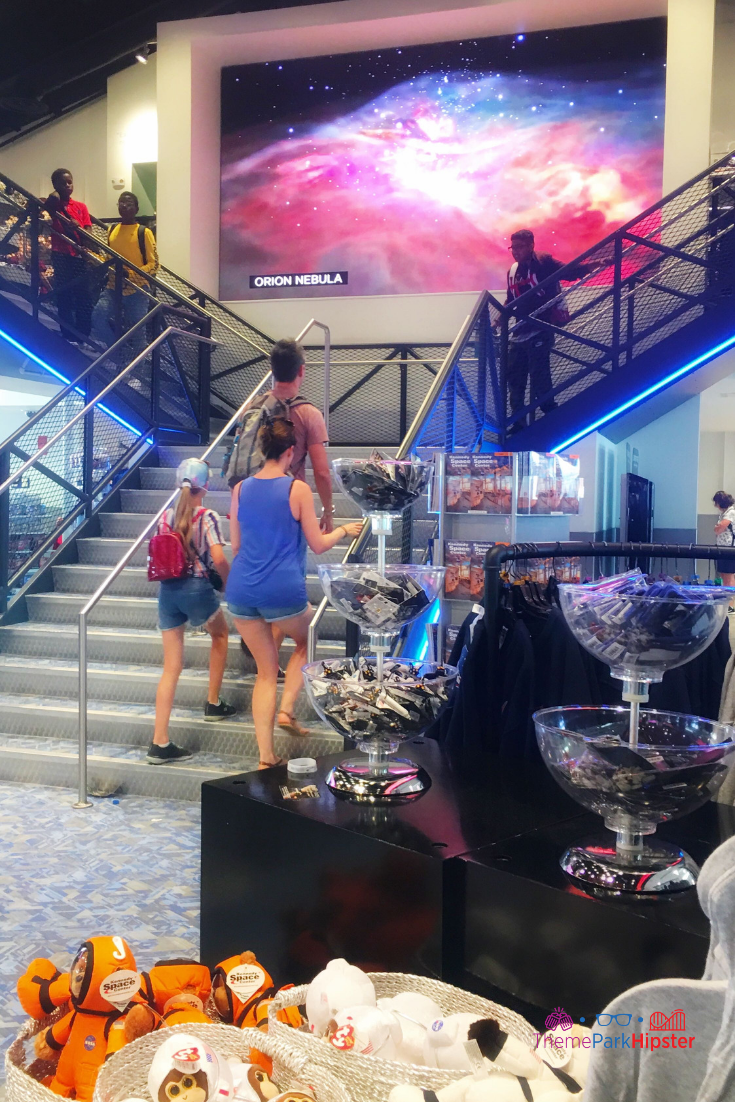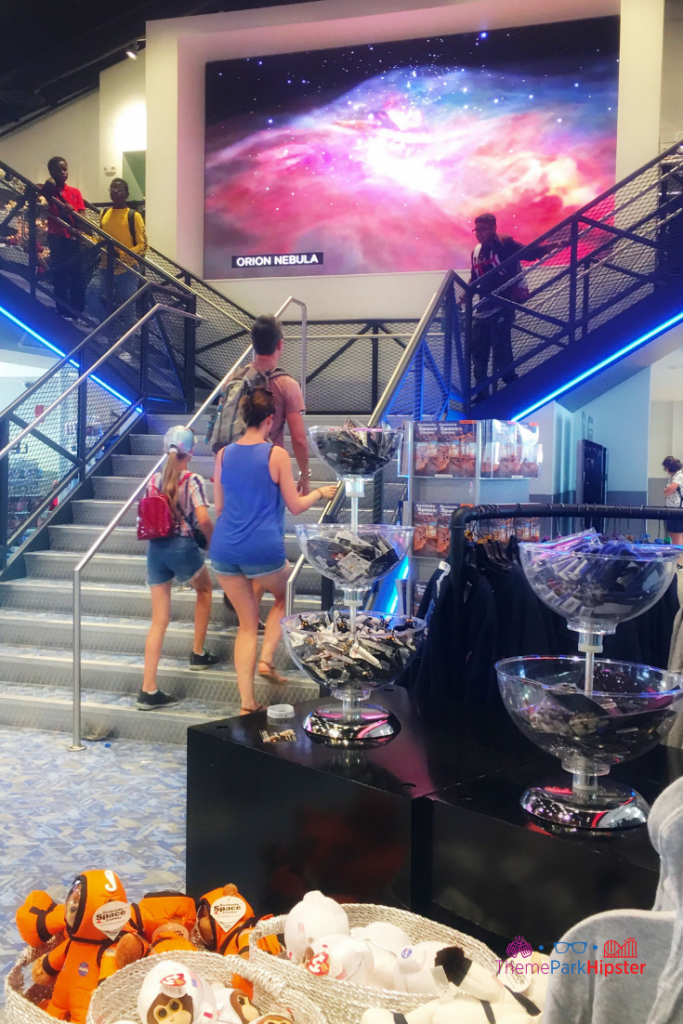 You can find the space shop at the center point of the Visitors Complex.
Other Places to Shop at Kennedy Space Center:
The Right Stuff located at the Apollo/Saturn V Center
Shuttle Express® located inside Space Shuttle Atlantis®
Information (yep, that's the shop name) is located right at the visitor complex entrance
12. Try Space Food at Kennedy Space Center
Kennedy Space Center offers four restaurants and three snack stands at the Visitor Complex. I will say that the food is not anything to brag about.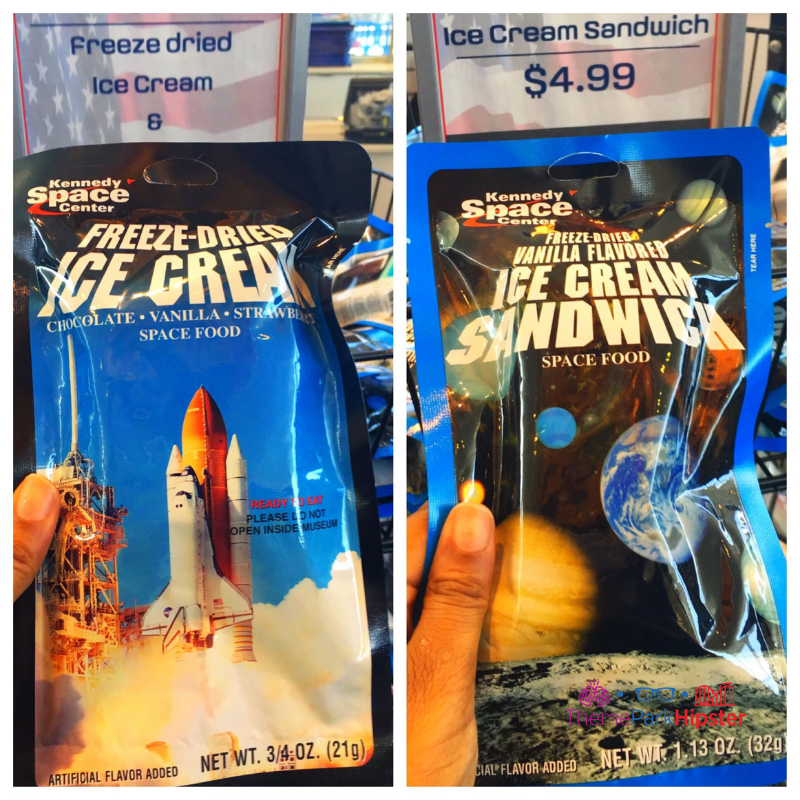 It's pretty much your standard amusement park fare, which will hold you over while on your trip.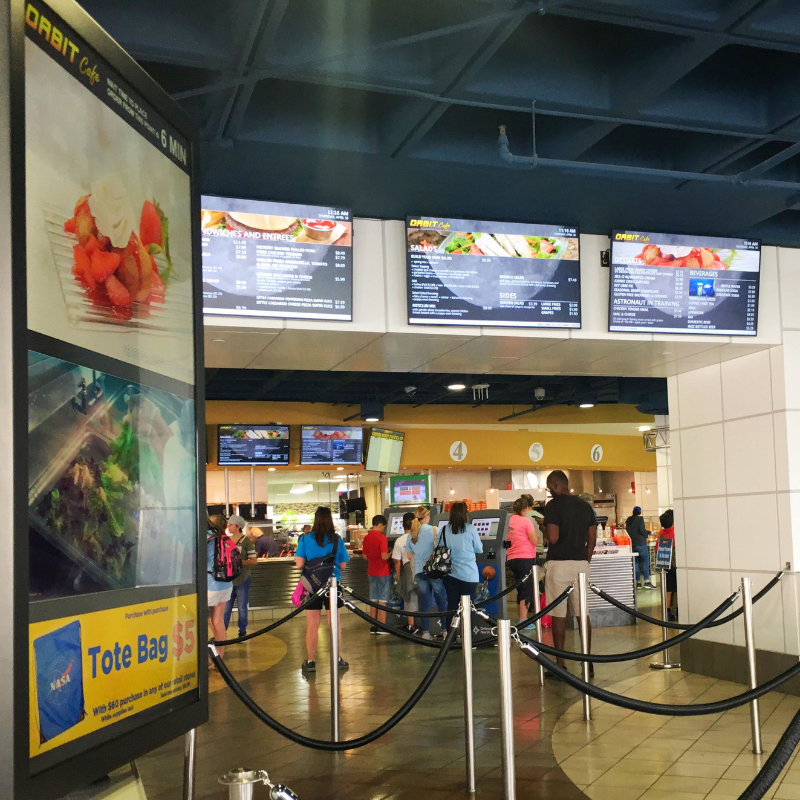 Hipster Power Tip: There are vegetarian, gluten-free and healthy choices available at all restaurants.
Kennedy Space Center Restaurants and Dining Experiences
Dine with an Astronaut – This is one of the key highlights at Kennedy Space Center where you can dine with an astronaut. I wasn't able to do it, but it is on my must do list for my next visits.
Rocket Garden Café – Serves standard breakfast and lunch sandwiches.
Moon Rock Café – Offers standard sandwiches and burgers. This café is located in the Apollo/Saturn V building.
Orbit Café – Serves salads, burgers, sandwiches, pizza, and desserts.
Red Rock Grill – Offers hot dogs and beer in an outdoor lunch stand next to Journey To Mars: Explorers Wanted.
Rocket Fuel Food Truck – Serves snacks and coffee near the entrance of the Visitor Complex.
Milky Way – Probably the highlight of my day. Here you can get a delicious waffle covered with all of the tastiest sweet treats your heart can imagine. This is the ice cream shop of the Visitor Complex that serves soda, ice cream and Space Dots®.
Space Dots® – You can get the famous ice cream dots right next to Space Shuttle Atlantis.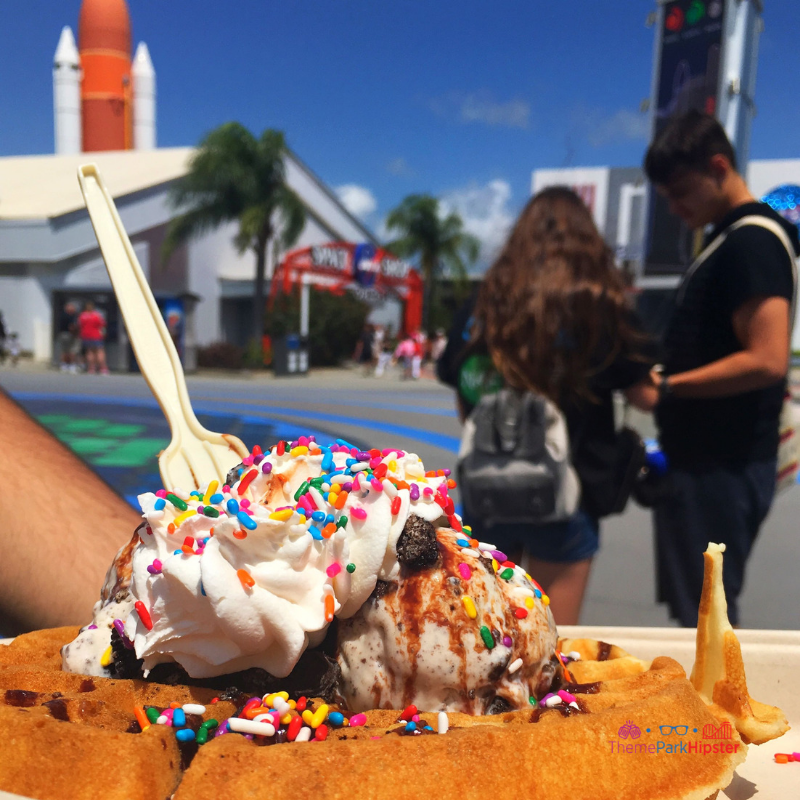 13. Have Your Kennedy Space Center Itinerary Ready to Go
9:30 a.m. – Arrive at Kennedy Space Center
10:00 to 10:30 a.m. – Explore Heroes and Legends Area
10:30 to 11:15 a.m. – Watch the IMAX 3D space films (be sure to arrive 15 minutes before showtime)
11:15 a.m. to 12:15 p.m. – Have lunch with an Astronaut
12:30 p.m. to 1:45 p.m. – Do the Bus Tour and Apollo/Saturn V Center (a must do)
1:45 p.m. to 3:00 p.m. – Discover the Space Shuttle Atlantis with the Shuttle Launch Experience
3:05 p.m. to 3:25 p.m. – Visit the gift shop
3:30 p.m. to 4:55 p.m. – Get an ice-cream waffle at Milky Way, relax,
or revisit your favorite areas
4:55 p.m. to 5:15 p.m. – Take any last-minute photos
I hope you like my one day visit guide. You can read the recommended itineraries from Kennedy Space Center here!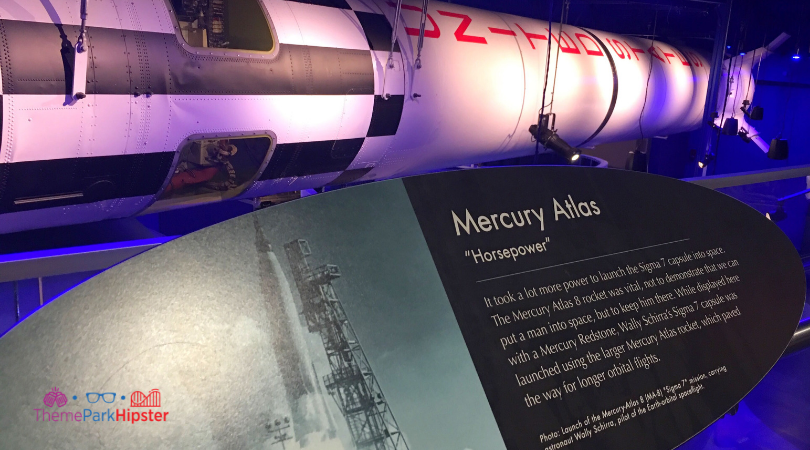 14. Do a Kennedy Space Center Tour
There are a variety of different Kennedy Space Center tours that range from day trips from Orlando or helicopter rides.
Kennedy Space Center with an Airboat Tour
On this tour you'll get a great view of Kennedy Space Center.
This includes the launch pads area, Visitor's Complex, Space Shuttle Atlantis Exhibit, and airboat ride up the St. John's River and so much more!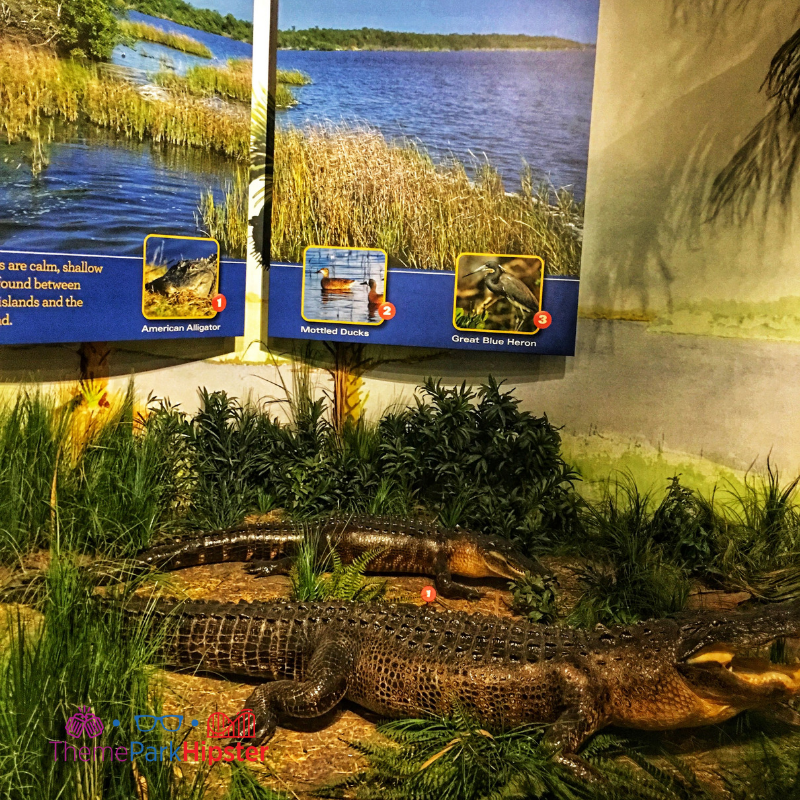 You can learn more about this tour here!
Kennedy Space Center Tours from Orlando
Groupon also offers a variety of day trip tours from Orlando to the Visitor Complex just in case you don't have a vehicle on your Disney vacation.
15. Know the Best Days to Visit KSC
You may be thinking, "when should I go to Kennedy Space Center?"
The best time to visit KSC is in October, November, January, February, or May during the weekday.
What are the Crowd levels?
The worst time to visit Kennedy Space Center is on launch days, on major holidays, during the spring and summer break season.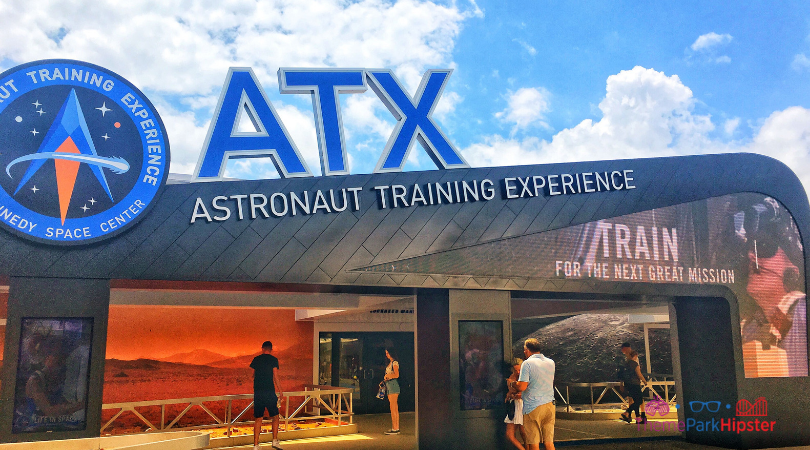 16. Know What to Pack
While preparing for your day at the Visitor Complex, you should know what basic items to bring with you.
Disposable Rain Ponchos or rain jackets
Download Kennedy Space Center App
Reusable water bottle
Sunscreen
Simple first aid supplies
Small snacks
Hand sanitizer
Hand wipes
Downloaded Park Map
Sunglasses
Masks
Umbrella
Hat for sunny days
Portable Phone Charger
Personal Hygiene Products
Cash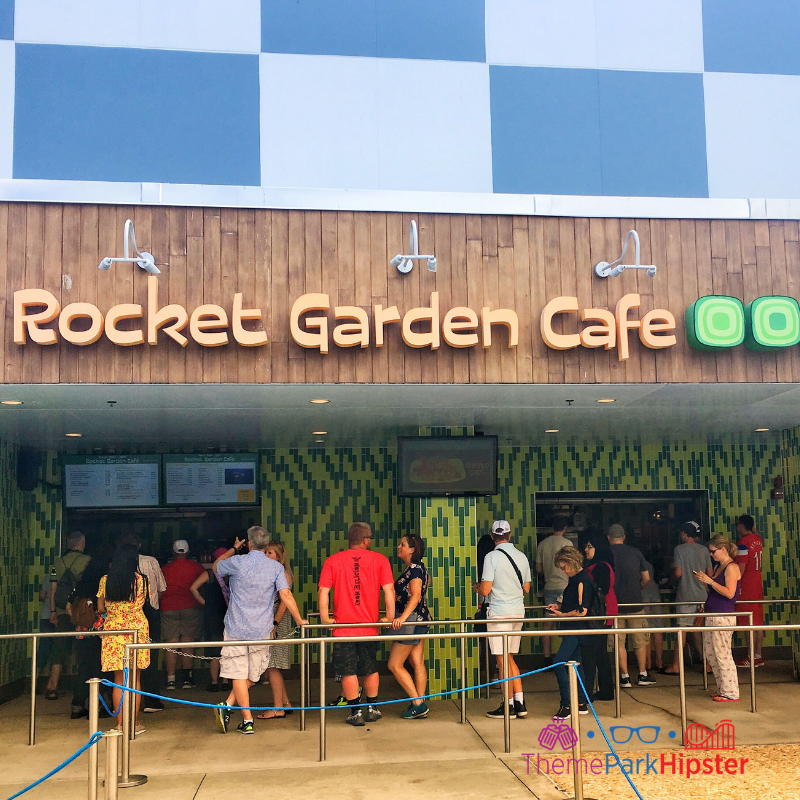 Is food allowed in Kennedy Space Center?
Per the website, food and beverages packed in small, soft-sided coolers are permitted. Glass bottles or containers are also not permitted.
Beer is for sale at select locations and no outside alcoholic beverages are permitted.
Are backpacks allowed at Kennedy Space Center?
You are allowed to bring in your own backpack. Just remember that all backpacks and bags will be inspected by security.
What should I wear to Kennedy Space Center?
Lightweight clothing such as shorts, leggings, comfy shoes, a t-shirt, a hat, and sunglasses are all perfect for your trip.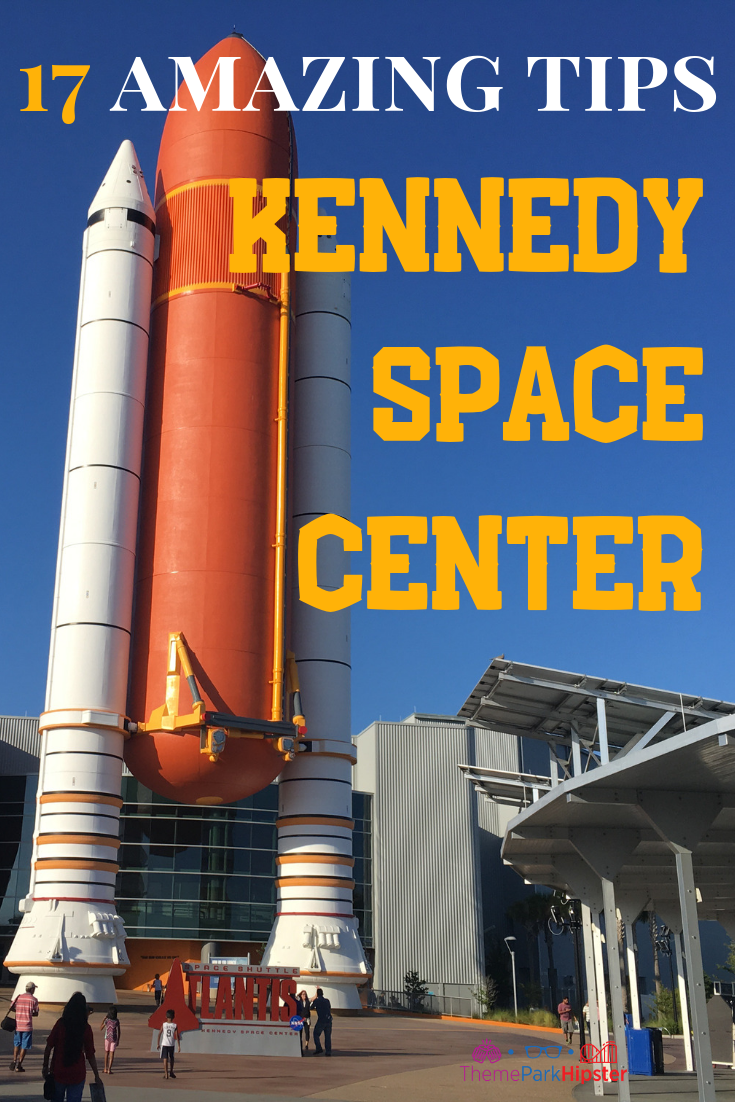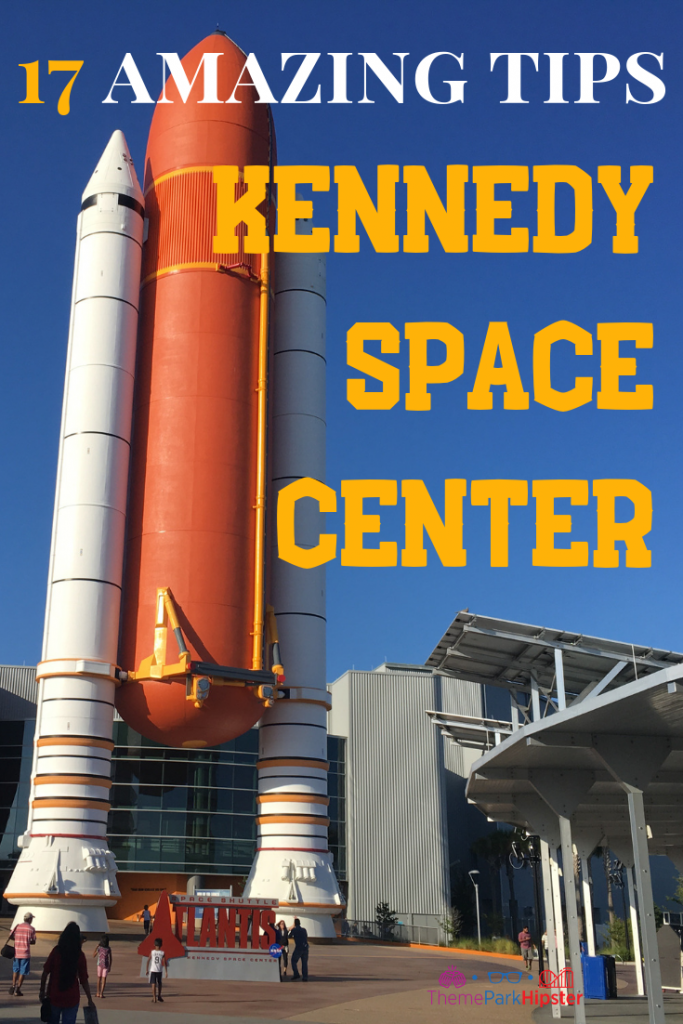 17. Know What Hotels are Near Kennedy Space Center
When planning your KSC trip, you'll need a hotel that's close to all the Cape Canaveral and Cocoa Beach action!
There aren't too many hotels or resorts I can recommend that are near the Visitor Complex, but these are my picks for now.
Ready to plan your theme park trip? Watch the best vacation planning tips on YouTube. Get started here!
Final Thoughts and KSC Review
There you have it! My top Kennedy Space Center tips. Overall, I had one of the best days ever visiting KSC.
Before you decide to go on your own space journey, I want to give you some pros and cons of my visit.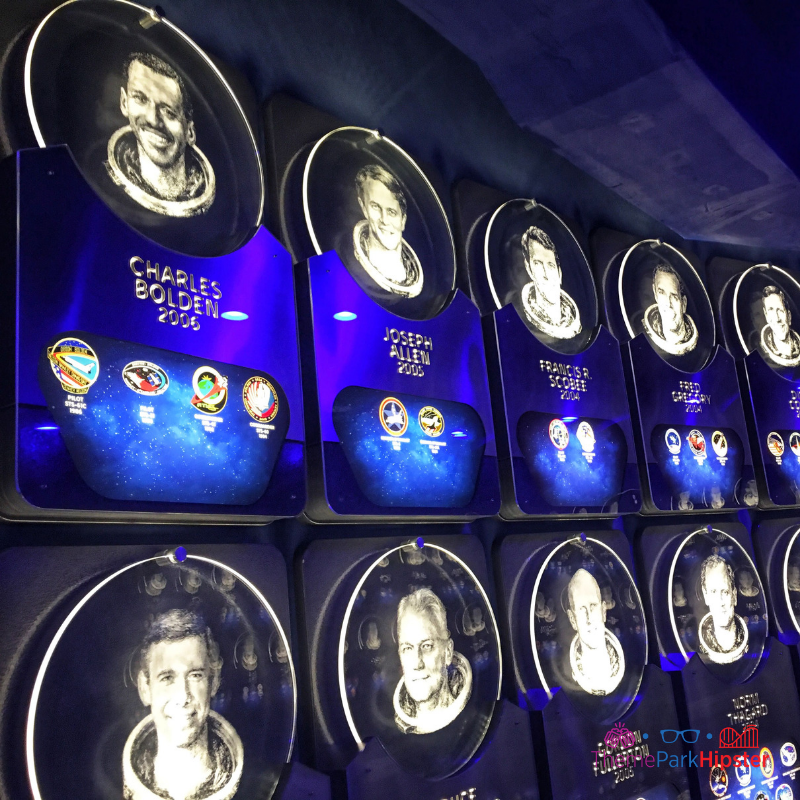 Pros
Easy layout to navigate
Wonderful to view the Atlantis up close
Love the tribute to all of the wonderful people of the space program throughout the years
The Rocket Garden is visually intoxicating and enchanting
A super fun bus tour (line looks long, but goes fast because the buses are large and are constantly going)
Lots of indoor attractions (great for beating the Florida heat)
Amazing IMAX 3-D presentations
The Shuttle simulation is phenomenal
Food and drinks are reasonably priced
Cons
Not too many shaded areas to sit under outside
Food is average
The bus tour takes out a big chunk of your day
No exhibition showing the contribution of Black Americans or women to the space program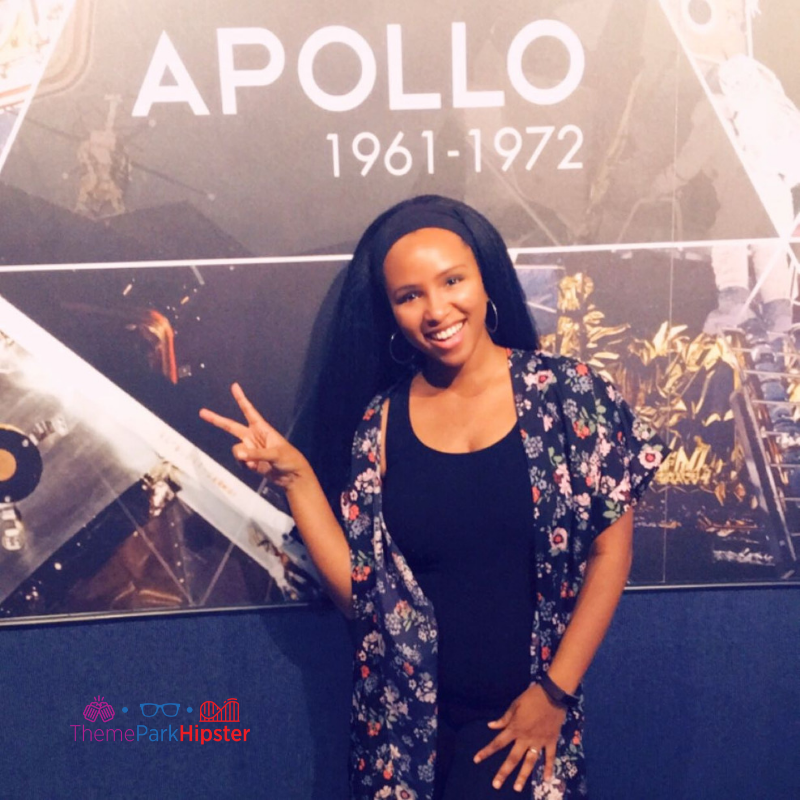 I hope you enjoyed this complete guide to doing Kennedy Space Center like a pro.
Remember to arrive early, explore space, and capture your own adventure!
Have you ever been before? If so, let me know what your favorite memory is in the comments section below.
If you enjoyed this article, then you'll love these:
Until next time, Happy Park Hopping Hipsters!
NikkyJ
(Original Article Date: May 20, 2019/Updated May 10, 2022)