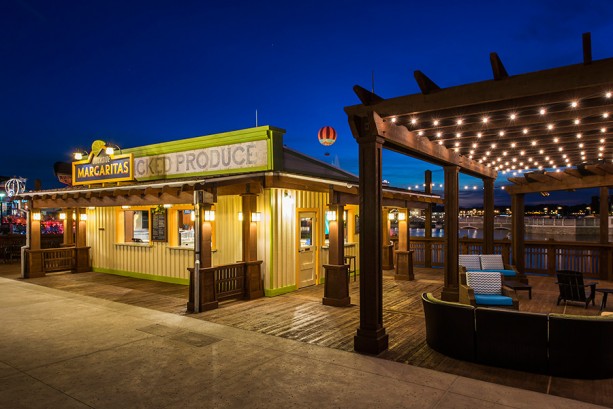 Ahh…the brink of Florida summer is quickly approaching and the Floridians are preparing for the time of year that makes us question our choice of residence. Luckily, Dockside Margaritas has opened just in time to usher in the variety of delicious thirst quenchers to make our heat-stricken summer more bearable.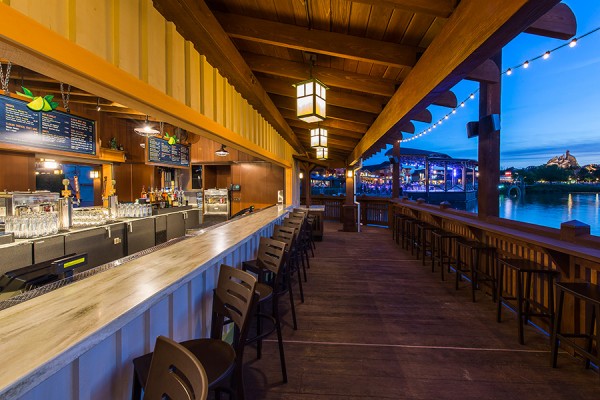 Dockside Margaritas opened April 23rd at Downtown Disney Marketplace. This colorful waterfront margarita bar is the perfect place for basking in the Florida lifestyle. According to Disney Parks Blog, everything about Dockside Margaritas projects a fun, laid-back vibe—from the theming which is reminiscent of a Florida fruit stand from the 1960s with cool, tropical colors and eclectic, modern furniture…which sounds like the true Florida of yesterday to me.
Dockside Margaritas will shower Guests with handcrafted margaritas and authentic Floridian brews. There's also waterfront entertainment with live shows from 2:30-10:30 p.m. on Sunday through Thursday and 12:30-10:30 p.m. on Friday and Saturday.
So sit back, relax, and enjoy a refreshing, handcrafted margarita or cocktail while overlooking the beautiful sculpture of Downtown Disney (soon to be Disney Springs).
Don't forget to check out the variety of local craft beers from Florida breweries, like Orange Blossom Pilsner, Bold City Duke's Brown Ale and Cigar City Jai Alai IPA.
Happy Park Hopping Hipsters!
NikkyJ