Before making your way to Hollywood Studios, you must have your FastPass tier selections in place.
Disney is one of the best vacation destinations on Earth with exciting rides, delicious food, and plenty of smiles to go around. Hollywood Studios is one of the many excellent parks that you can explore.
THIS POST MAY CONTAIN AFFILIATE LINKS. PLEASE READ MY DISCLOSURE FOR MORE INFO.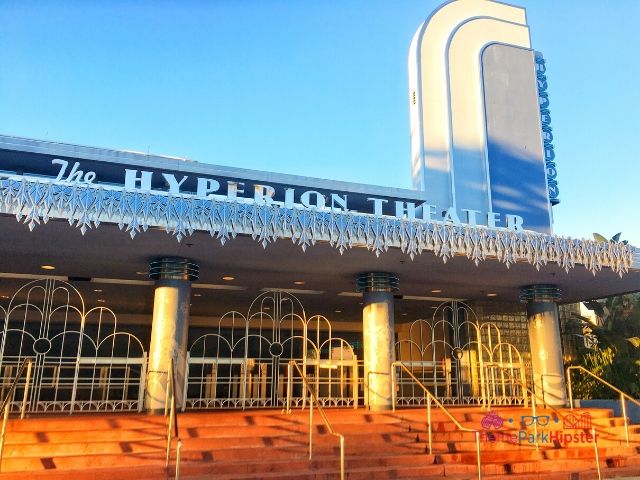 When you enter the park, you enter the scenes of some of your favorite movies, such as Toy Story, Cars, and Star Wars.
It truly is a magical place.
But there is one part about Disney that is just not quite so magical.
The lines.
No one wants to stand in the hot sun for hours on end (or even in the air-conditioned areas) waiting to take a spooky elevator ride in the tower of terror or rock out on the Rock 'n' Roller coaster.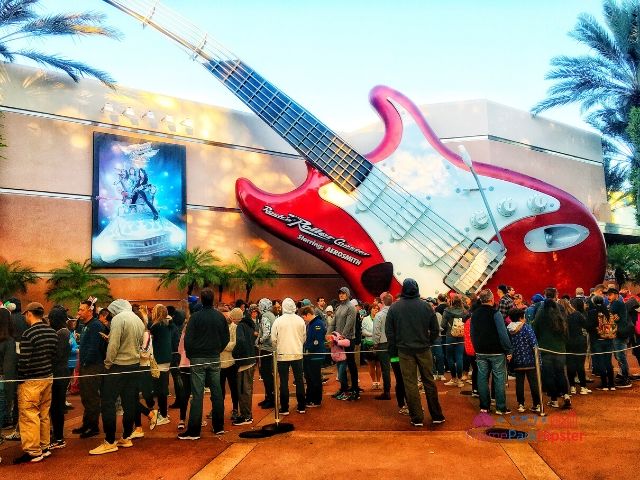 In the amount of time people spend waiting for one ride, they could have seen a show, gotten a snack, and gone on two other rides (if it wasn't for the lines at those rides too).
But the good news is, there is an option to avoid these pesky time suckers and skip the lines right to the magical fun.
At all Disney parks, including Hollywood Studios, you can utilize what is called a FastPass+. With a FastPass+, you can zoom right past those lines and fill your day with even more fun!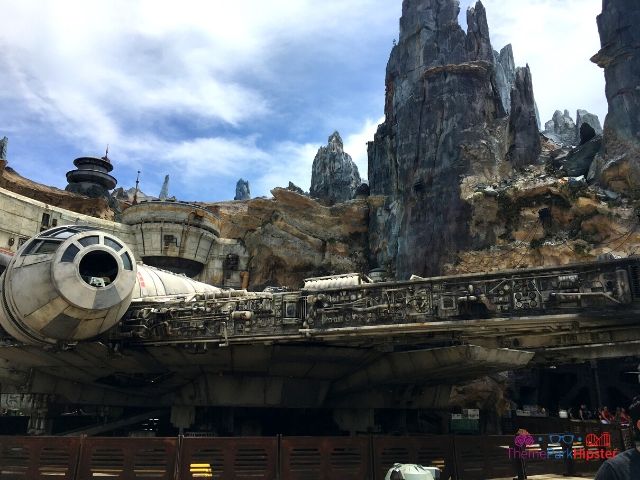 This guide will give you all the information you need to maximize your day(s) in Disney Hollywood Studios and understand everything you need to know about the FastPass+ System.
ORDER NOW to secure your ticket reservation in the parks! GET MY DISNEY TICKETS!
What Exactly is the Disney FastPass+ System?
Disney Hollywood Studios FastPass+ is a system that allows you to bypass the lines at some of the most popular rides in the park.
Keep in mind that there will probably still be some wait, but it is significantly shorter than the regular lines.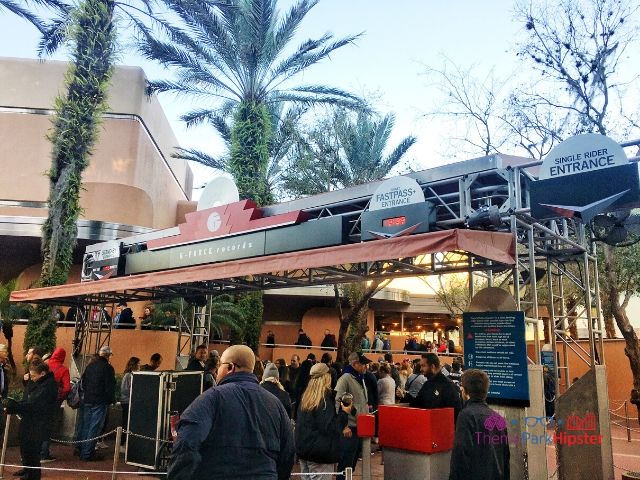 For instance, a ride with a regular wait of over 100 minutes, may only have a twenty-minute FastPass wait.
However, with shows, it guarantees you seating in even the most popular ones such as Beauty and the Beast!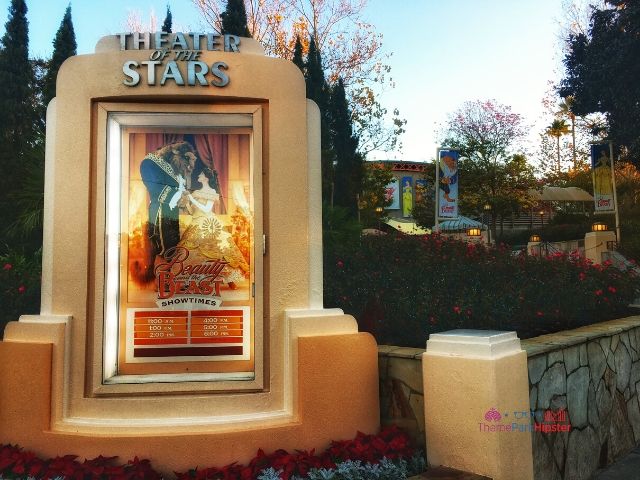 You can book your first three FastPasses for Hollywood Studios thirty days (or in select cases sixty days) in advance.
Disney FastPass Reservation
To make your FastPass reservations, you can go online or book them right from your app, which is especially good for in park bookings.
Later on, we will go through some strategies to consider to get the most out of your FastPasses.
So, what exactly are you reserving?
A FastPass reservation is an hour window where you can use bypass the regular line and get on your favorite Disney rides much quicker or guarantee yourself a seat in your favorite shows.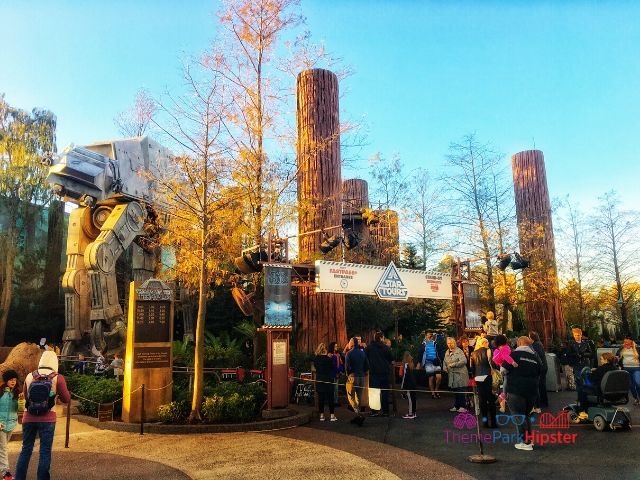 Make sure you plan out your time well and pay attention to those reservation times. If you are not there within the hour window you reserve, you do not get to use your FastPass.
When you reach the ride, you tap your FastPass onto the Mickey Mouse head at the entrance (a Cast Member can help you if you are not sure what to do), it will turn green and you're off to enjoy the ride!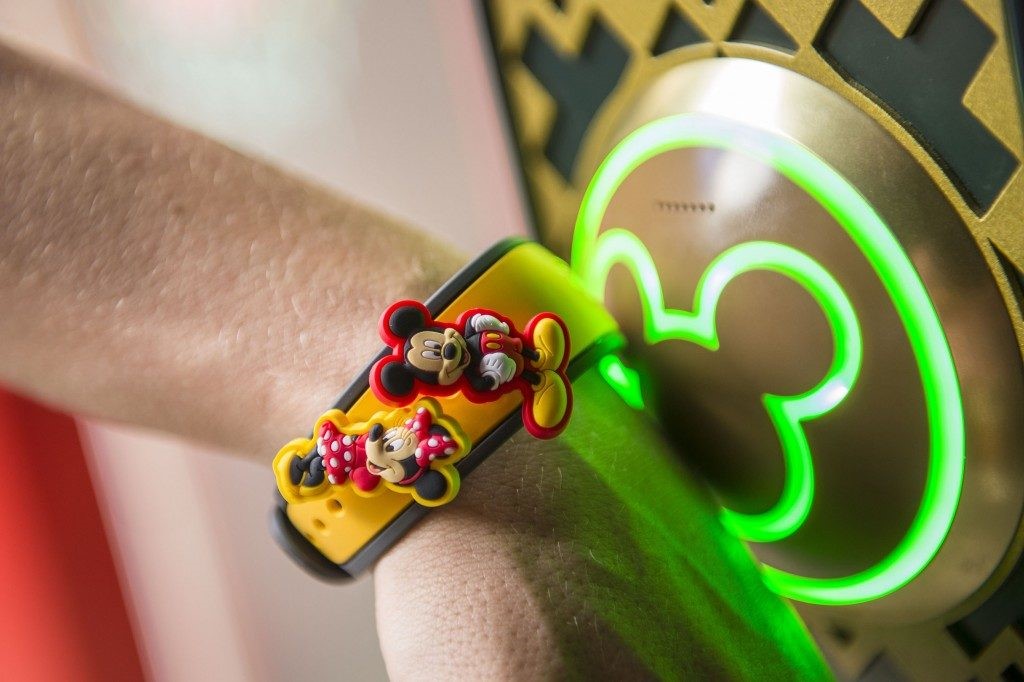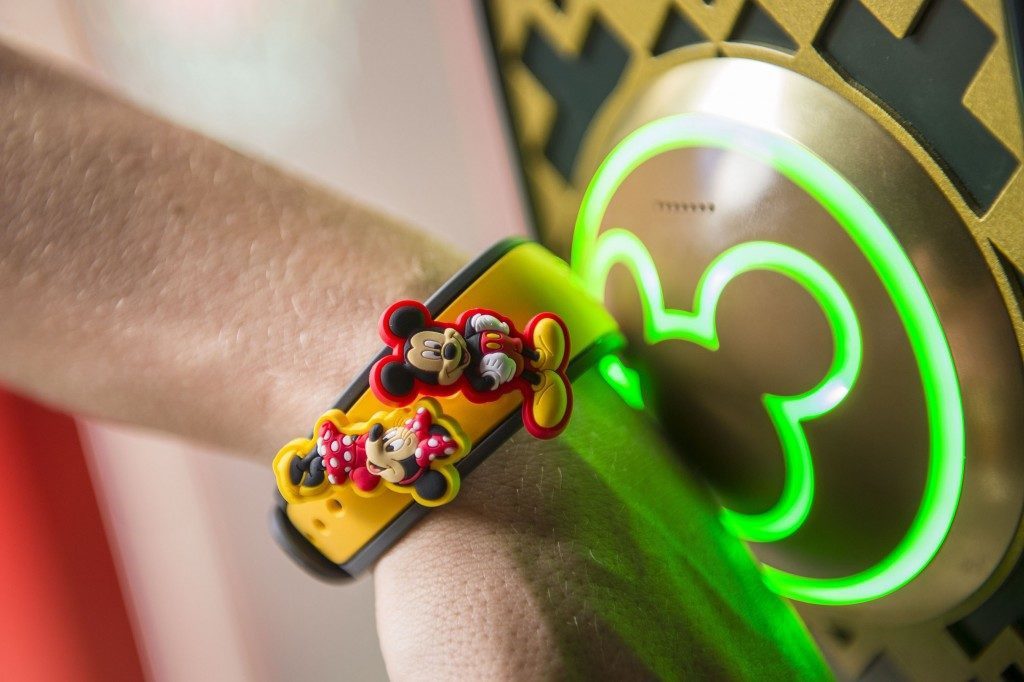 Once you use all three of your pre-reserved FastPasses, you can make another and another after you use that one.
So, if you plan out your FastPasses just right, you can use them throughout the whole day.
This will help you skip almost all of the terribly long lines that just suck all the time out of your solo Disney day.
Now, as great all this sounds, you are probably wondering how much it costs.
Have a DIFFERENT kind of Orlando vacation with a Resort home next to Disney World. Find Your Disney Resort Vacation Rental here!
How Much is the Disney FastPass?
Disney is already expensive, and you may not be sure how much additional cost can fit in your budget, and that is actually the beauty of the FastPass+ system.
It is FREE!
Well kind of…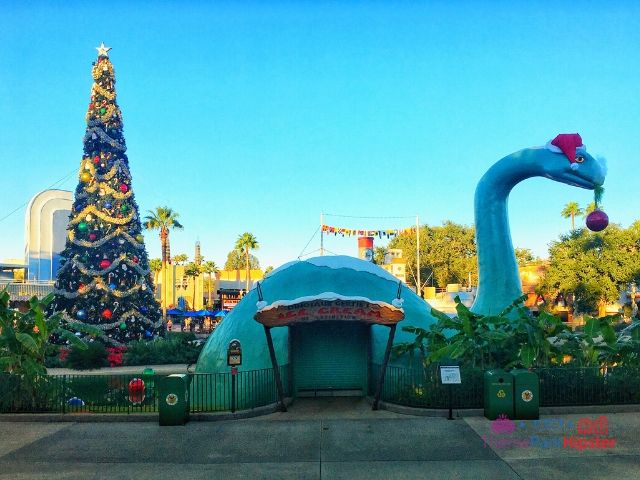 The Disney FastPass is included in the cost of your regular ticket.
Because it is included in the price you are already paying, there is no reason not to take advantage of the line vanishing magic.
Hollywood Studios FastPass+ Tiers: What Are They and How Do They Work?
There are two tiers of FastPasses at Disney Hollywood Studios, and it is essential to know what they are and how they work to utilize the system best.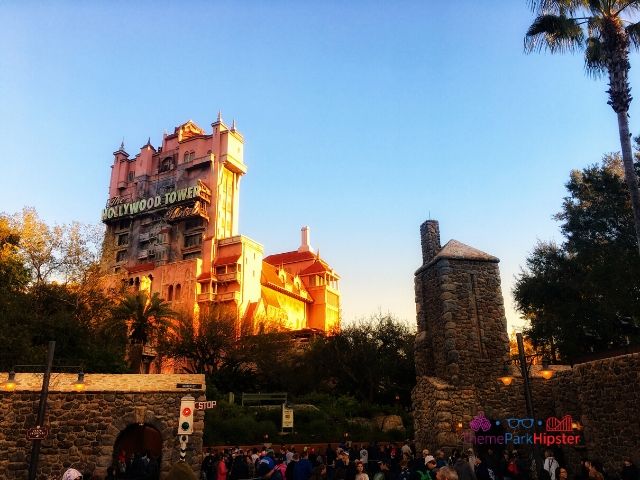 To start, let's discuss what the two tiers actually are.
Current FastPass Tiers at Hollywood Studios 2020
Tier 1 is made up of some of the most popular rides in Disney that are known to have the longest waits.
The Hollywood Studios Tier 1 options are:
Tier 1 Rides
Smugglers Run (Single Rider Line Available Here)
Slinky Dog Dash
Mickey & Minnie's Runaway Railway (NEW)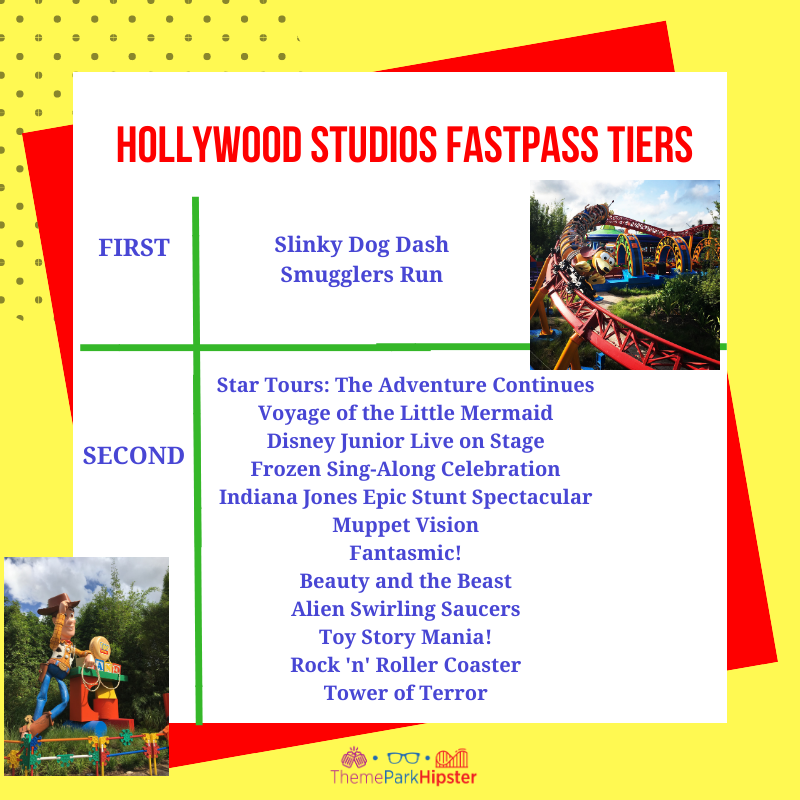 Out of this 1st tier I would focus on getting Slinky Dog Dash as a FastPass and arriving early to knock out the other rides while wait times are lower in the morning.
Hipster Power Tip: Please note that Rise of the Resistance is currently not included in the FastPass system.
In Hollywood Studios, Tier 2 is made up of primarily shows. There are seven shows to be exact.
The ride, Twilight Zone Tower of Terror and Toy Story Mania!, are probably the options in Tier 2 that are the hardest to get.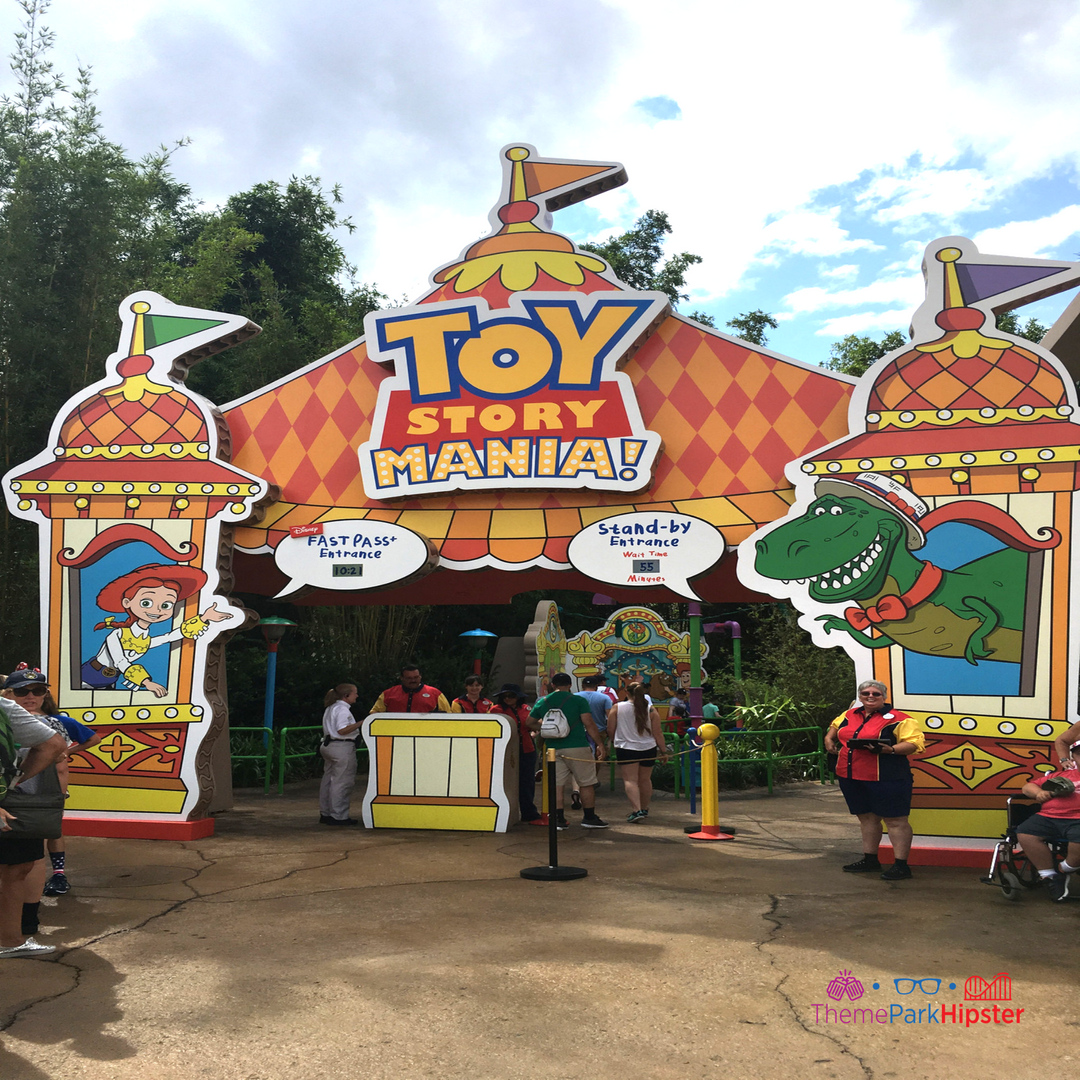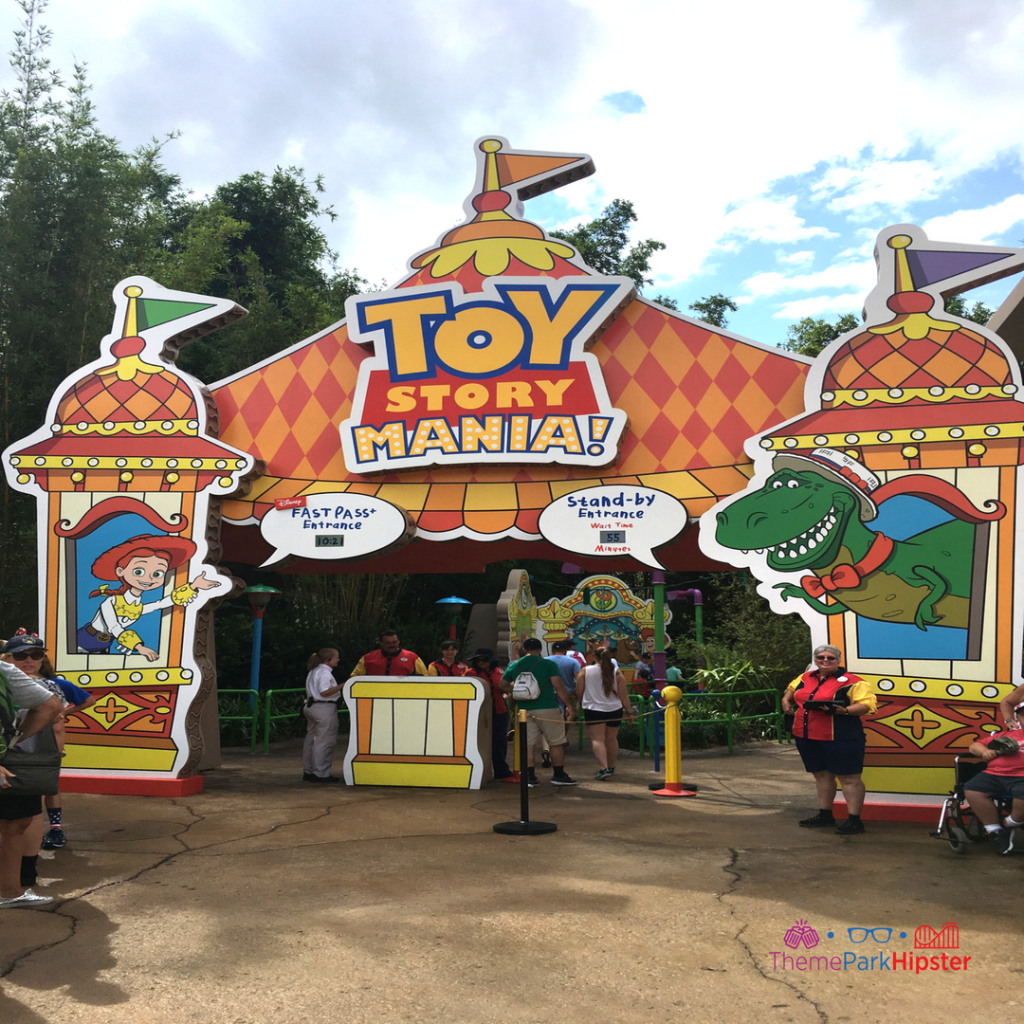 Therefore making it an excellent option for your reservation, rather than letting it wait until the day of.
But don't worry, many of the rides in tier 2 are quite easy to get.
The Hollywood Studios Tier 2 options are:
Alien Swirling Saucers
Rock 'n' Roller Coaster
Beauty and the Beast – Live on Stage
Voyage of the Little Mermaid
Muppet*Vision 3D
Star Tours
For the First Time in Forever: A Frozen Sing-Along Celebration
Disney Junior Dance Party!
Fantasmic!
Indiana Jones Epic Stunt Spectacular!
The Twilight Zone Tower of Terror
Toy Story Mania!
Theme Park Hacks at Your Finger Tips. Plan your next vacation with the latest tips and tricks on the ThemeParkHipster App. Download Today!
How to Choose Your Attractions from the Disney Hollywood Studios FastPass Tiers
When you go online to make your reservation, you will have the option to pick one ride from the Tier 1 selections and two options from the Tier 2.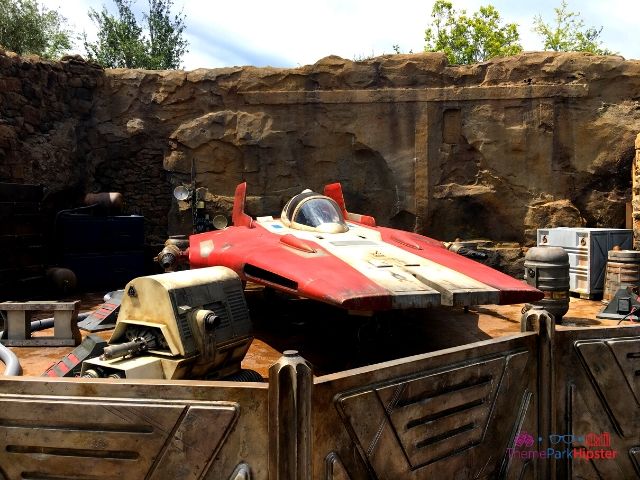 It is best to try and strategize with these times from the beginning, but you can move the times around as you approach the magical day, or even while you are in the park headed to a ride.
The best part is, when you use up the three FastPasses that you reserved in advance, you can book another option from either tier.
After use of that FastPass, you can book another and another and another until the day is up, and you have done all you wanted to do.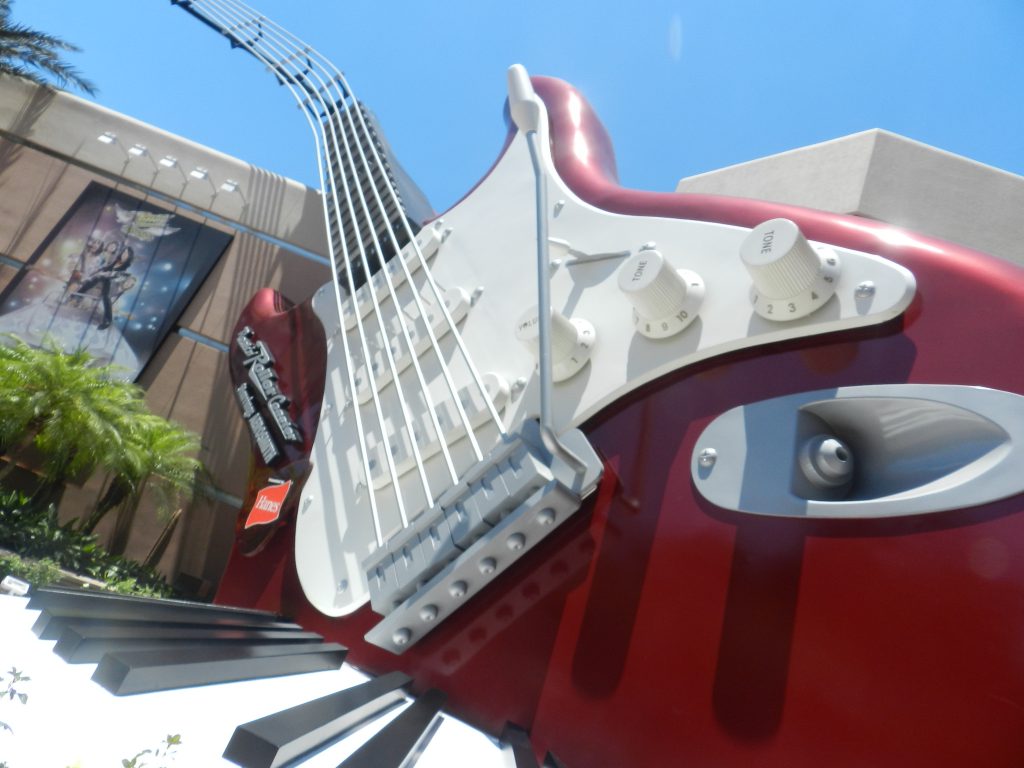 Keep in mind that these tiers do change.
For instance, Rock 'n' Roller Coaster used to be a Tier 1 option and is now a Tier 2 option, but there is usually an announcement made by Disney in advance of any big changes.
Hollywood Studios FastPass Tips and Strategies
Now that you understand how the tiers work and which FastPasses to get, let's go through a few tips to help you maximize your experience.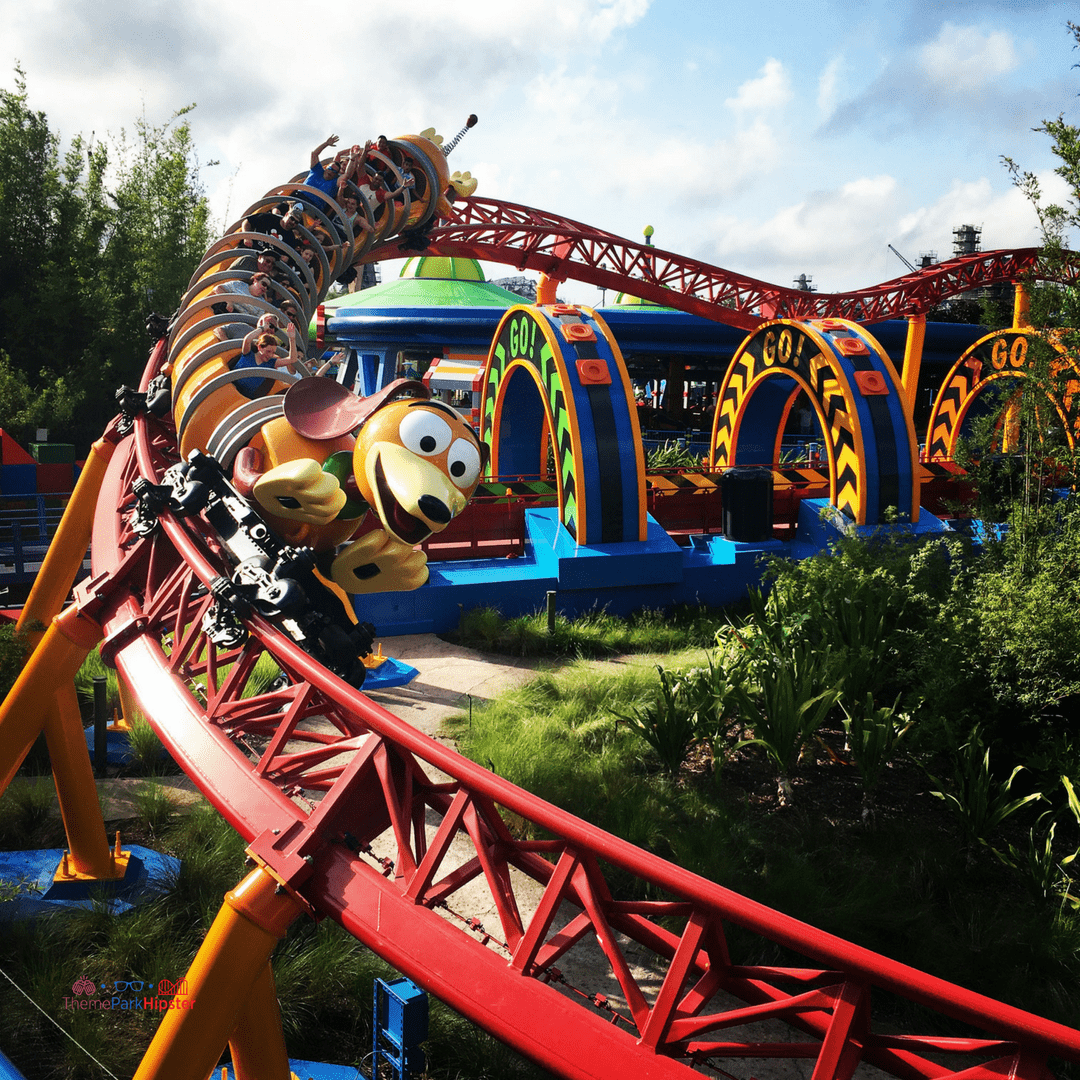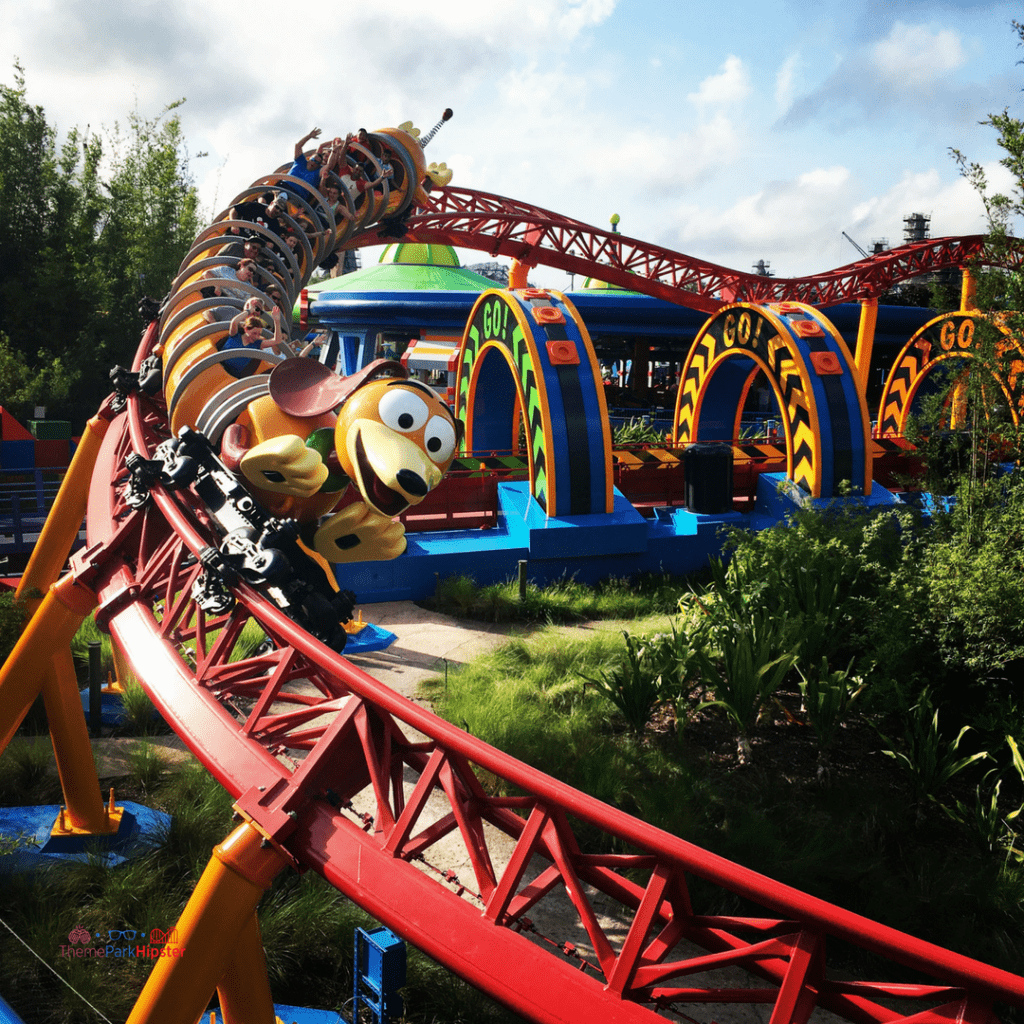 1- Make Your Original Reservations as Far Out as Possible
Some of the more popular rides and time slots can fill up quickly for both tiers, so it is important to log into your myDisney Experience account and make your reservations as soon as possible.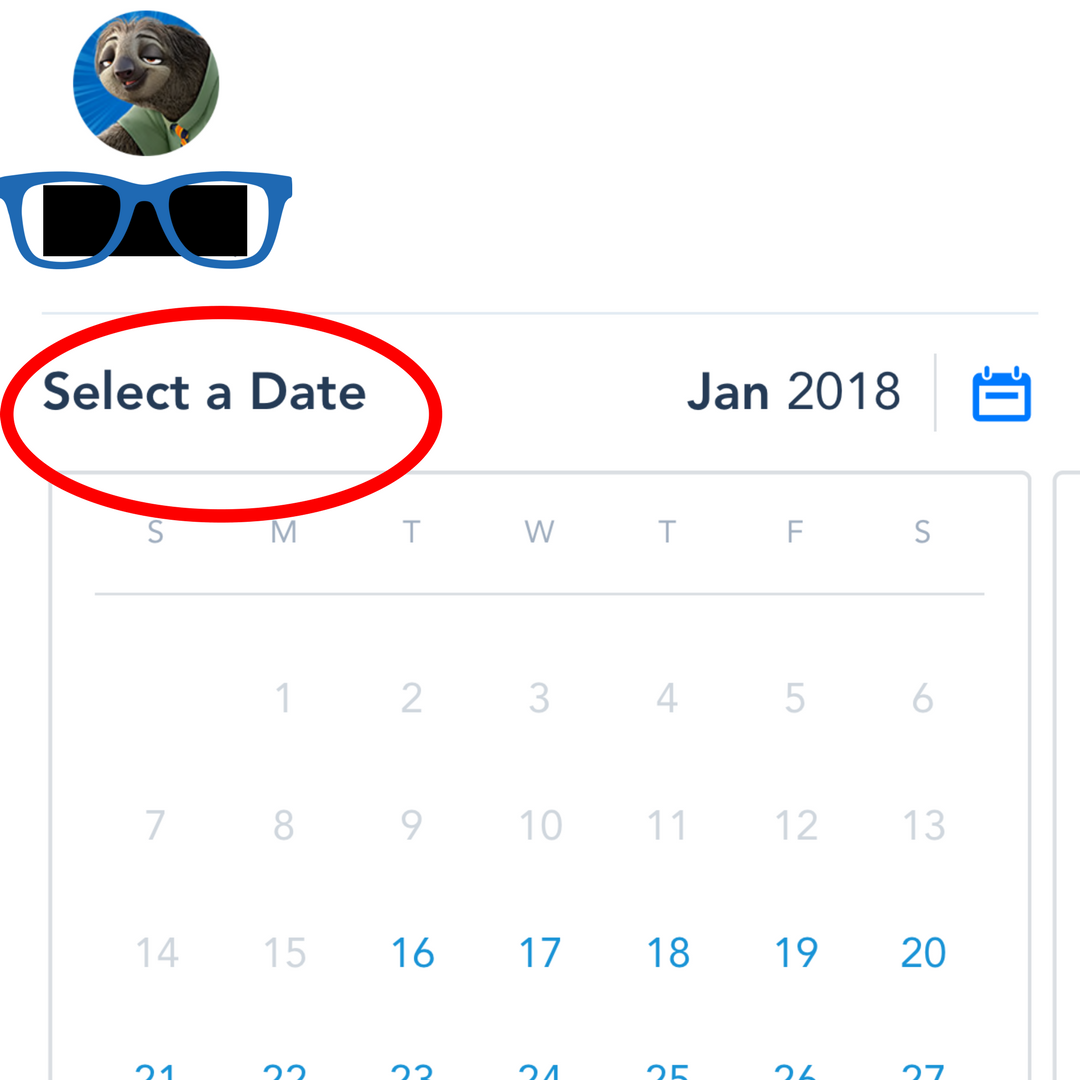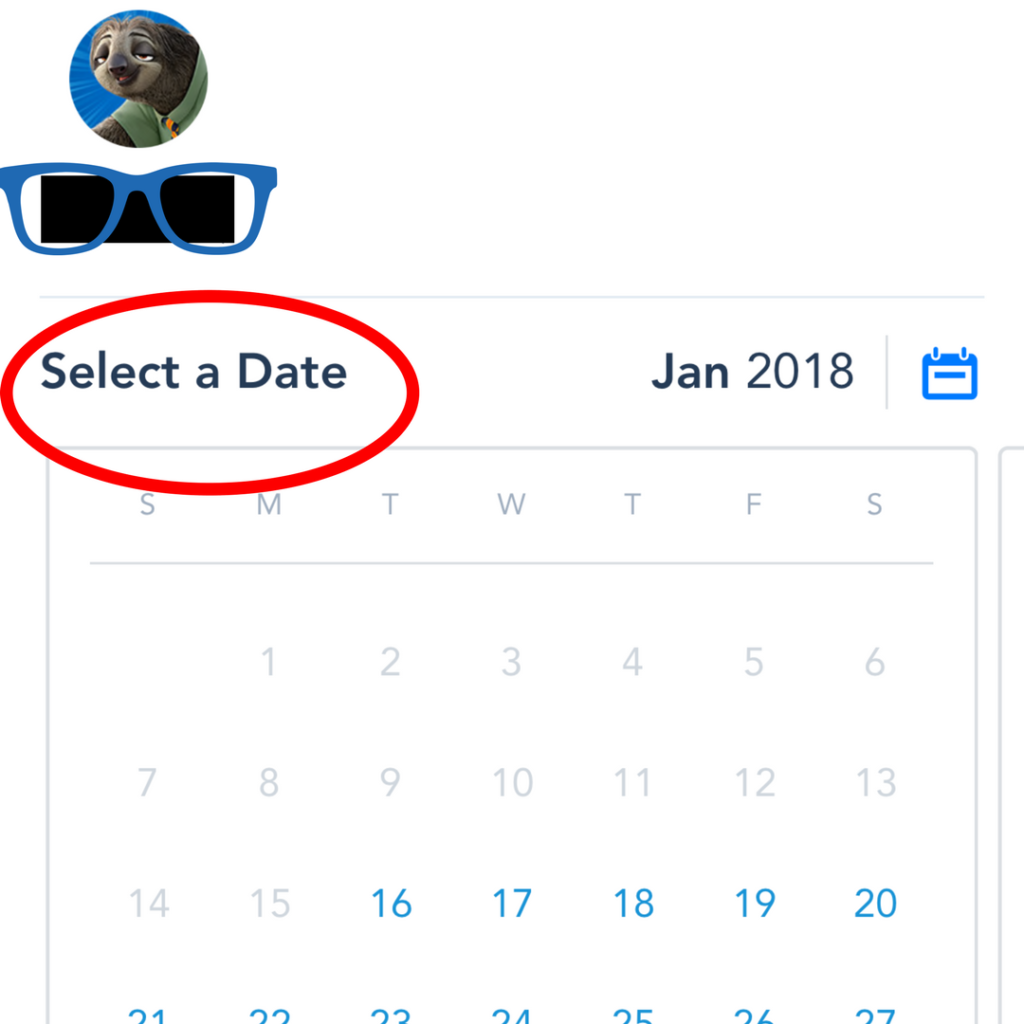 You can always move around times later but pick your favorite rides and time slots as soon as you can.
2- Fantasmic! and Dining
Fantasmic! is a great show that many people want to see, but there are ways to get preferential seating with this show without using one of your precious FastPass slots.
If this show is important to you, a great option to see it is to purchase a dining package that comes with this show.
You will guarantee yourself seating and still have that FastPass slot open for another possibility.
Ready to start planning your next Disney World vacation? Listen to the latest podcast episode on Apple or on your non-Apple device now!
3- Timing is Key
Do not book your FastPasses for earlier than three hours after the park opens. Those three hours are what is known as "rope drop" time.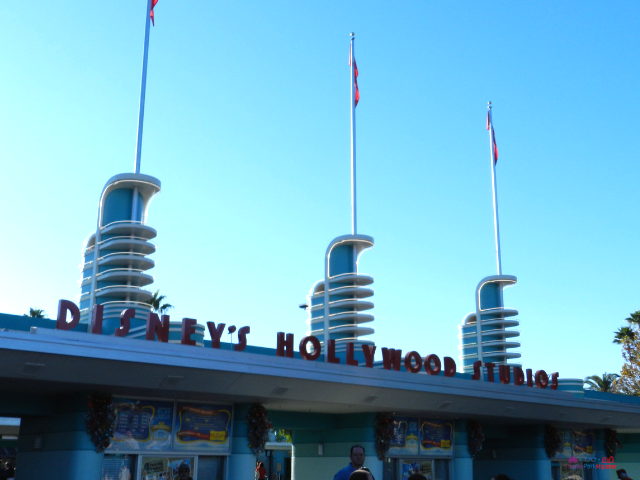 During those hours, it is a great time to get on rides before the crowds get to the park, and the lines get long.
Spend those three hours riding rides that have long waits, such as Millennium Falcon: Smugglers Run or Rise of the Resistance, both that are currently not on either FastPass Tier.
But, to be on the safe side, have that Slinky Dog Dash FastPass booked no matter the time as it is currently hard to secure a reservation for that ride.
4- Utilize the App
While there are kiosks around Disney that you can use to reserve new FastPass or switch around times for ones you already have, it is best to use the App.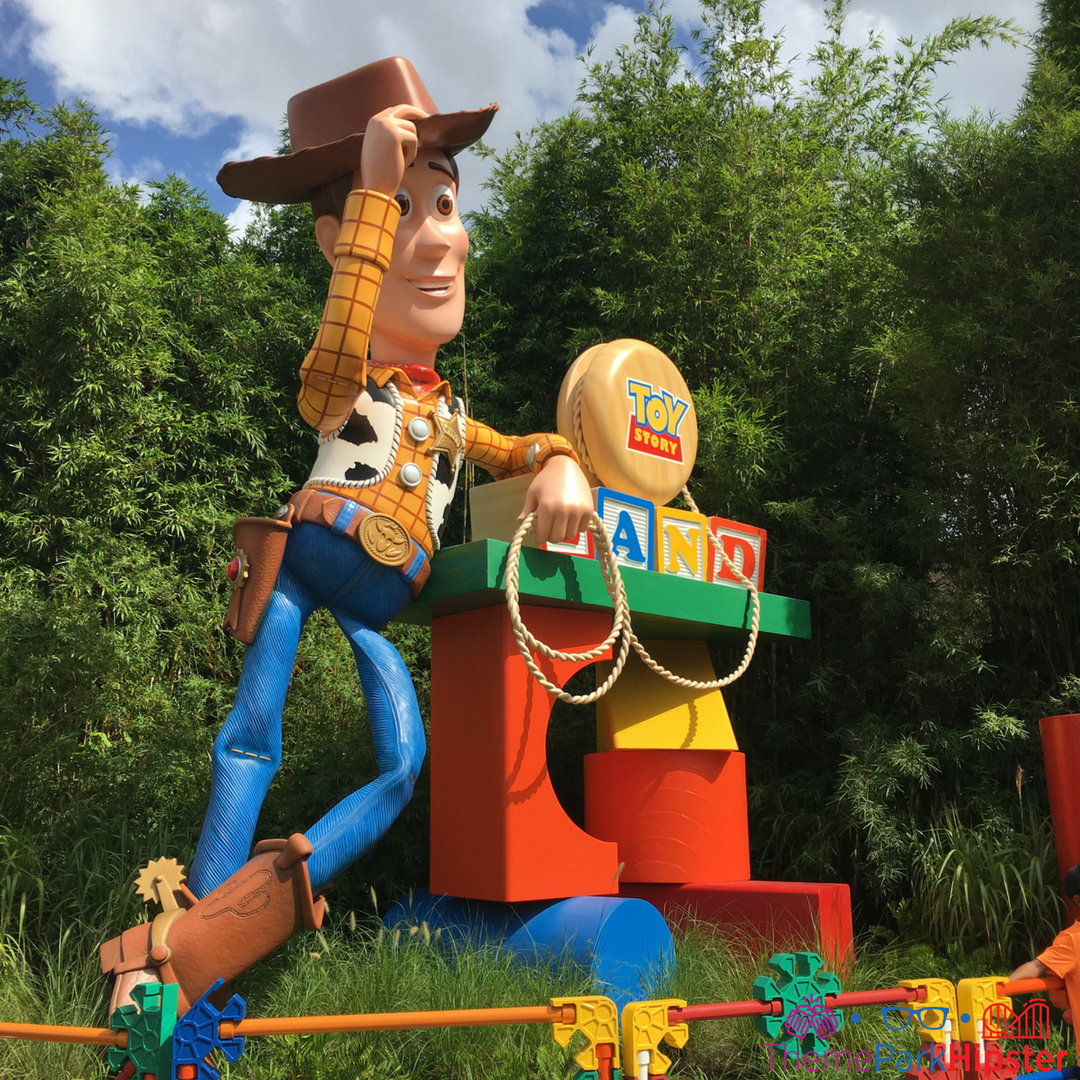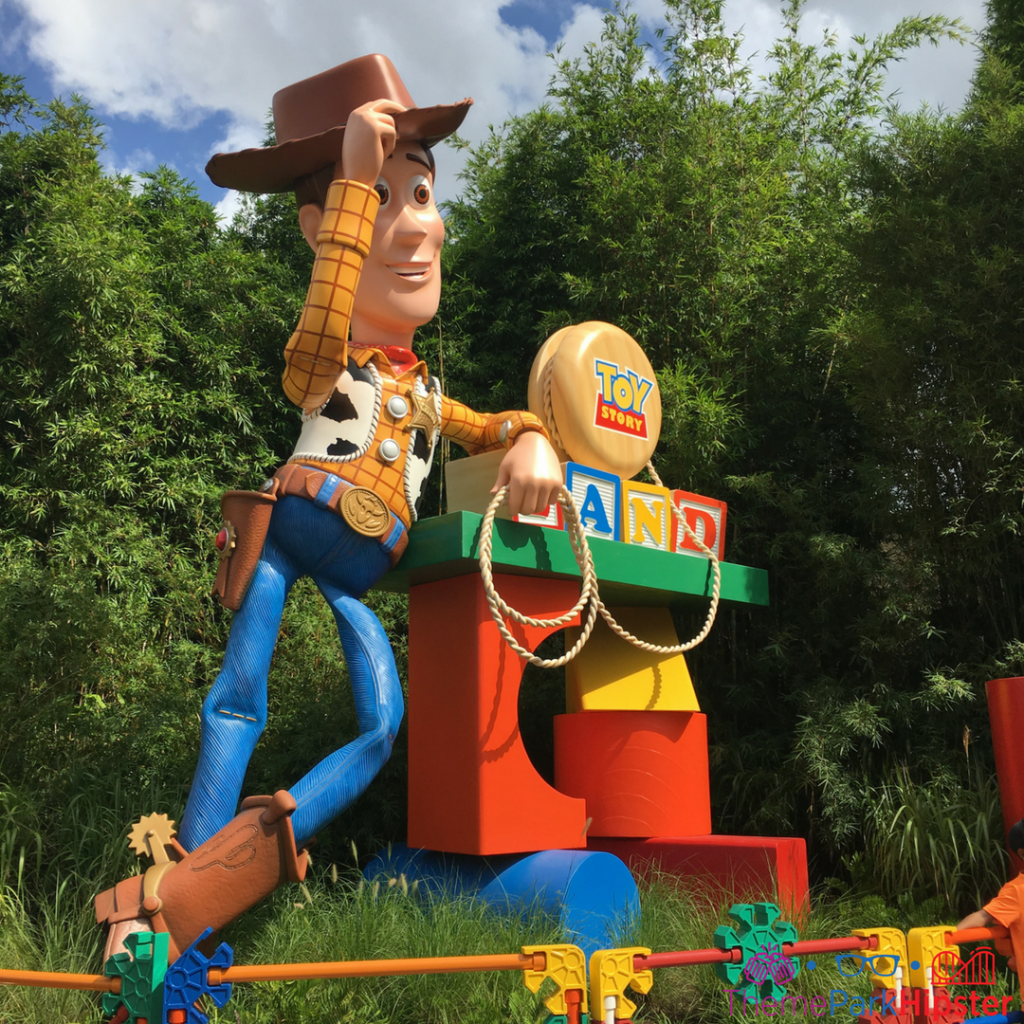 This will allow you to make reservations and adjust times while standing in lines or grabbing a bite to eat.
It will prevent you from wasting time behind someone at the kiosk who does not know how the FastPass system works and is arguing to try and get five passes at one time.
Hollywood Studios FastPass Kiosk Locations:
Corner of Hollywood Boulevard and Sunset Boulevard
On Sunset Boulevard
Toy Story Land Entrance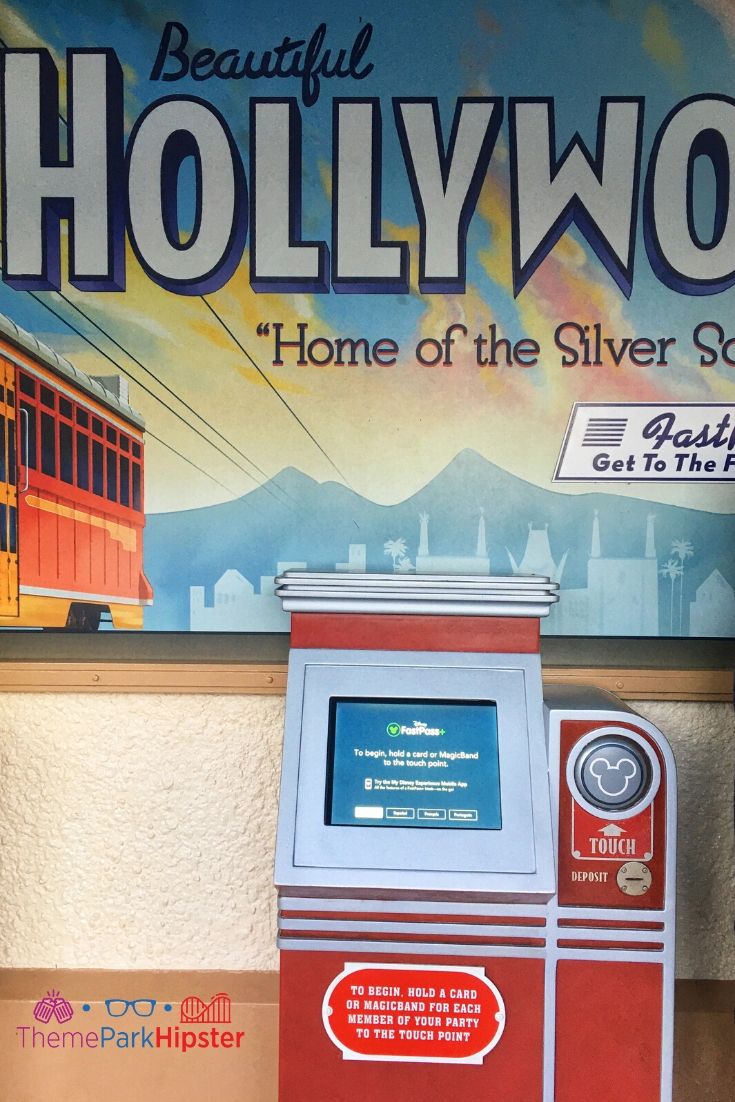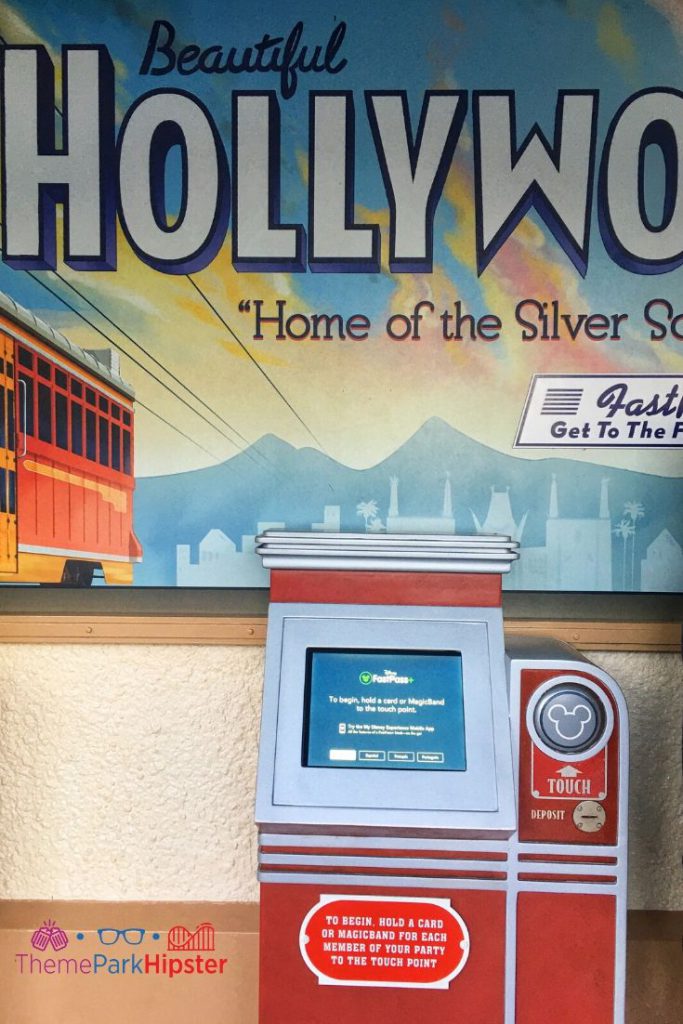 5- Move Times Around
As you get on one ride, move your next closes (in location) FastPass to the closest time possible, that you could get there, and when you get on your second, do the same thing for your third.
After you have used all three of your original FastPasses, make the rest of your selections by where they are in the park.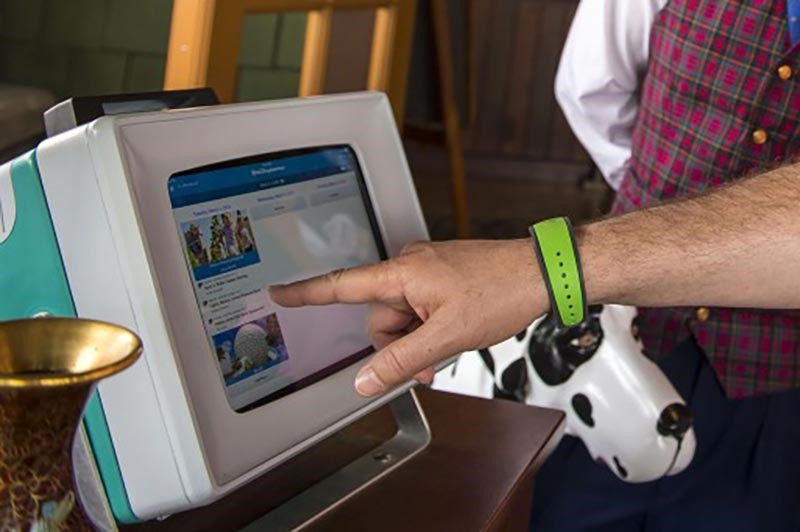 You'll want to do things in sections so that you won't have to jump all over the park.
Plus, you'll know what times they have available and your won't spend a whole bunch of time doing nothing.
Moving times around and planning it out once you are in the park can help you make the most out of your day.
Final Thoughts
Hollywood Studios is a great park that you can do in a day if you plan it out right.
Utilizing both arriving early for rope drop and using your FastPasses, will allow you to do the rides in the first half of the day and spend your afternoon and evening watching all the shows you want to see.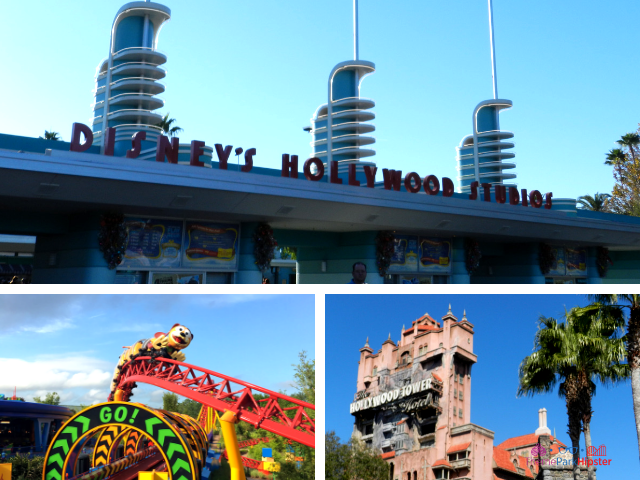 Plus, you'll be able to re-ride all the rides that you loved the most at the park.
You are now are a Disney pro!
You can walk into Hollywood Studios with confidence and have a magically fun day without feeling like you are scrambling to fit too much into the time you have.
Now that you know how to get the most out of your day, what rides or shows are you most excited to ride? Let us know in the comments section below.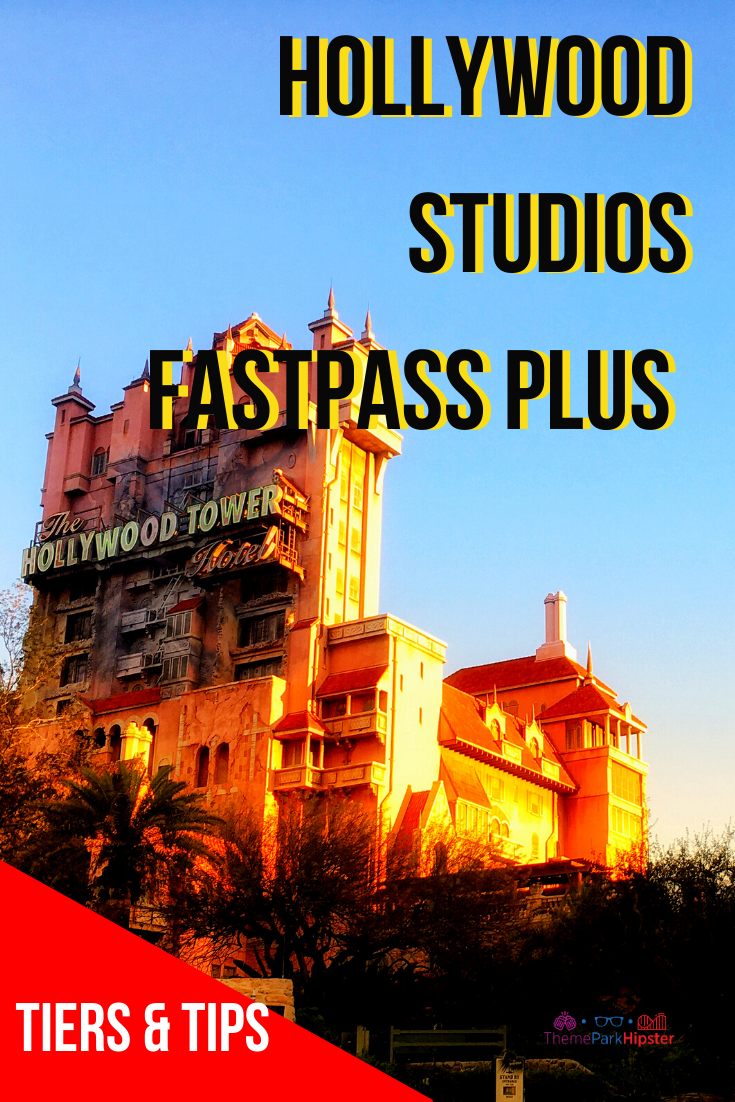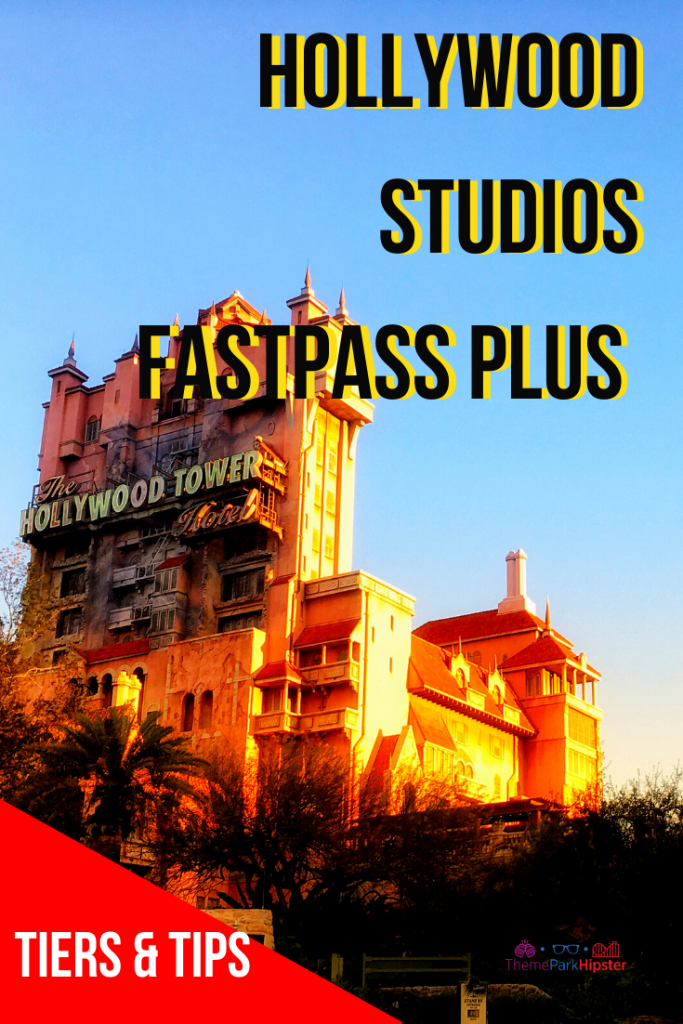 Read: The Top 10 Hollywood Studios Rides You Must Do!
Until next time, Happy Park Hopping Hipsters!