Would you like an afternoon pick me up with an adult twist? Now at Epcot's International Flower & Garden Festival you can enjoy the topiary displays with a cool Spiked Chai Latte.
THIS POST MAY CONTAIN AFFILIATE LINKS. PLEASE READ MY DISCLOSURE FOR MORE INFO.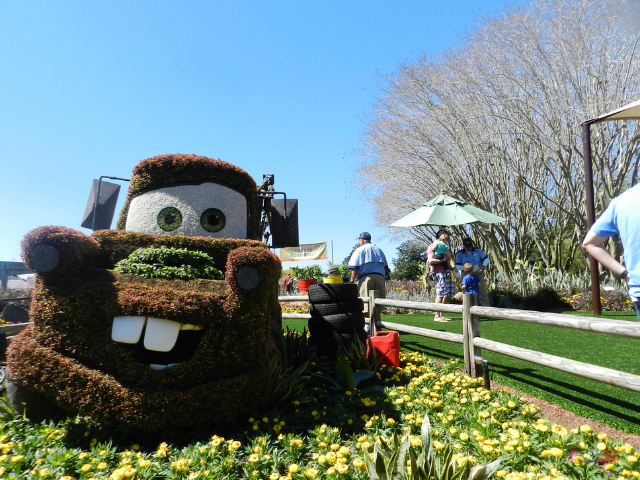 Spiked Chai Latte – Drinking Around the World at Epcot
The Spiked Chai Tea Latte comes with your choice of Bailey's Irish Crème or Grey Goose Vodka (I chose Greg Goose of course) and can be served iced, frozen or hot.
It is a sweet way to savor the combination of chai spices with a creamy vanilla finish.
You will definitely enjoy the Epcot festival with just a bit more pleasure tasting this drink.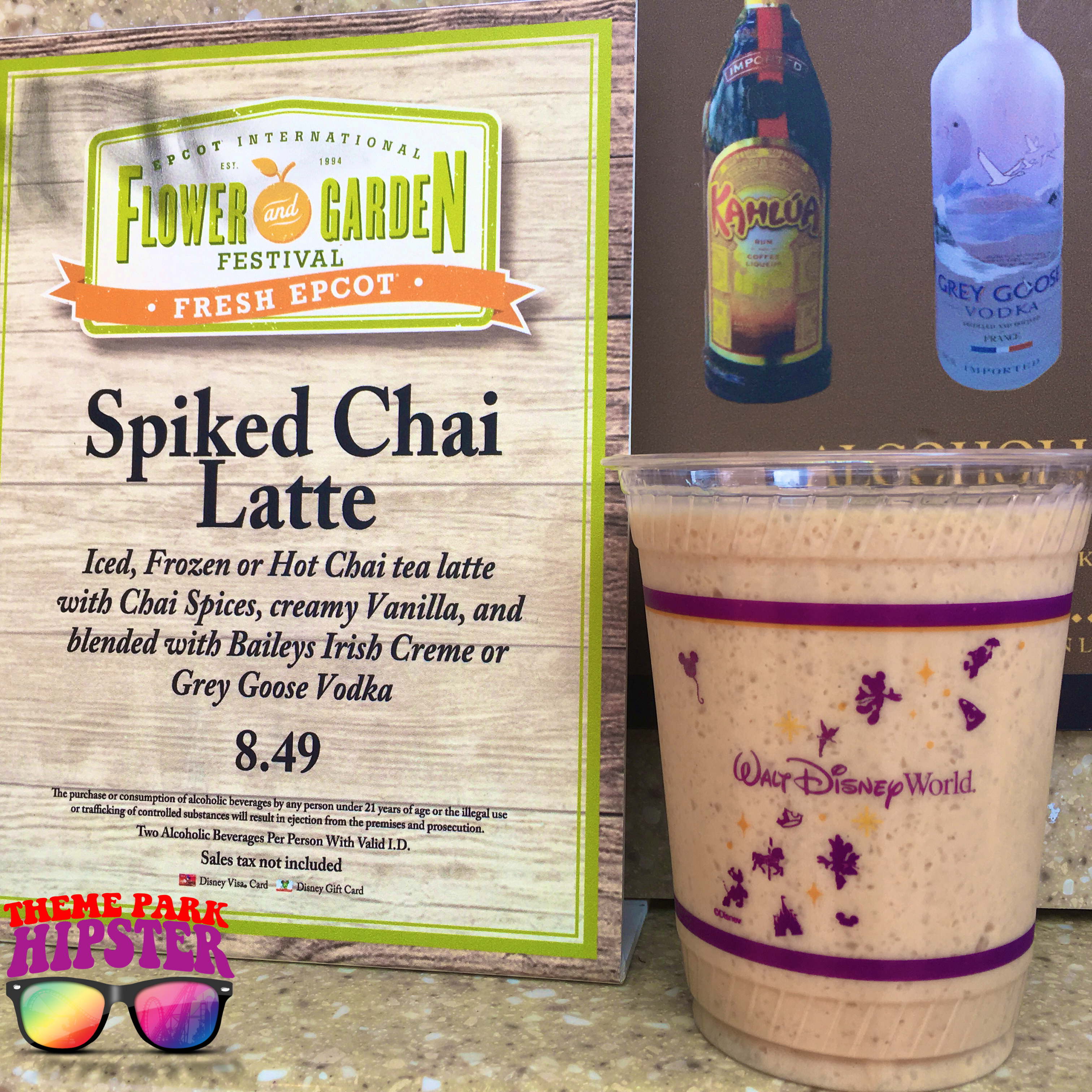 Bailey's Irish Cream
Bailey's Irish Cream is a delicious adult beverage that is a combination of sugar, cream, cocoa and Irish Whiskey.
It's mainly used in coffee inspired cocktails and other dessert-flavored drinks.
Grey Goose
Grey Goose is a northern France based vodka that uses soft winter wheat sourced from Picardy. Not only does it have the standard vodka option, it comes with other choices that include fruit-infused flavors.
The Grey Goose with fruits infused into them are all sourced from France with the exception of the oranges that comes from Florida.
Port of Entry Coffee Cart Hosted by Joffrey's Coffee & Tea Company
Throughout World Showcase are coffee kiosks hosted by Joffrey's Coffee & Tea Company. Here you'll find all your normal coffee shop items such as lattes, Frappuccino, pastries and more.
However, during Epcot Festivals you'll get seasonal treats and beverages that are unique to that year's festival such as this Spiked Chai Latte which was available during the Flower and Garden Festival.
What to Know Before You Go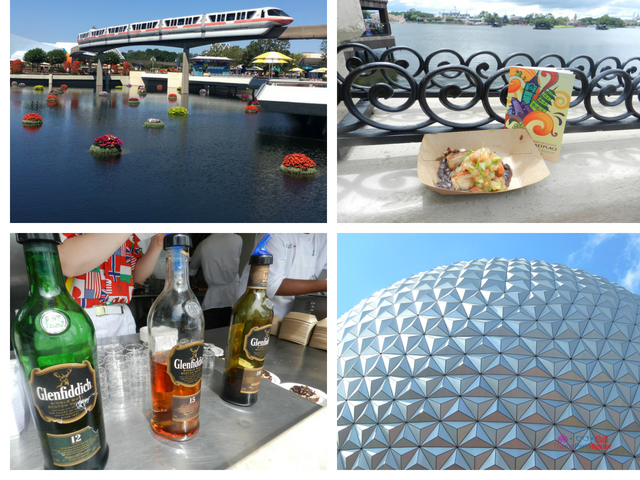 How much does Epcot cost?
A one-day REGULAR season Epcot ticket starts at $109* (prices do fluctuate based on the season).
What is Disney's Epcot Flower and Garden Festival?
The Epcot Flower and Garden Festival is one of Disney's annual events aimed at teaching you how to appreciate the natural resources that we have on this planet through seminars, dining adventures, and topiary displays.
How long is the Flower and Garden Festival?
The Epcot International Flower and Garden Festival is from March to June on most years.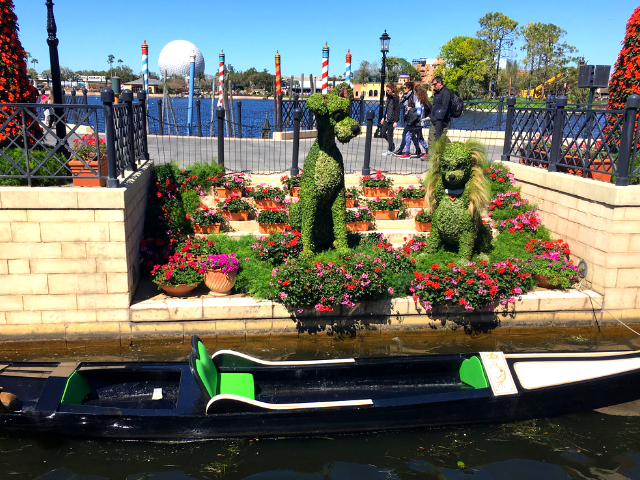 What time does Flower and Garden Festival open?
Epcot opens daily at 9 a.m. You'll be able to see all of the topiaries in Future World before heading over to World Showcase which opens at 11 a.m.
What are the Best Rides at Epcot for Adults
Soarin Around the World
Living with the Land
Spaceship Earth
Test Track
Mission Space
Frozen Ever After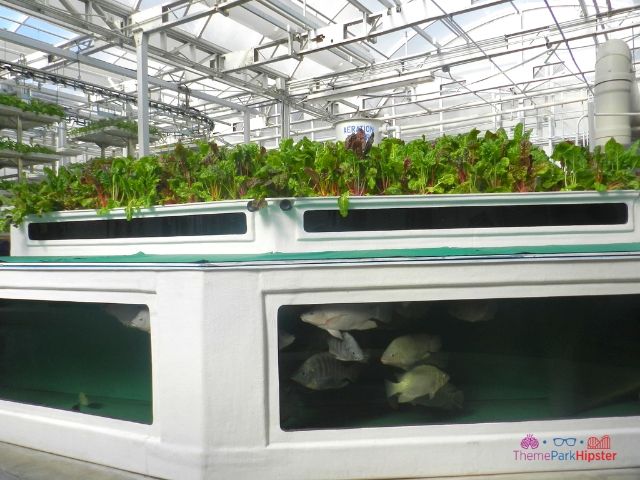 How many countries does Epcot have?
There are 11 (eleven) countries in Epcot.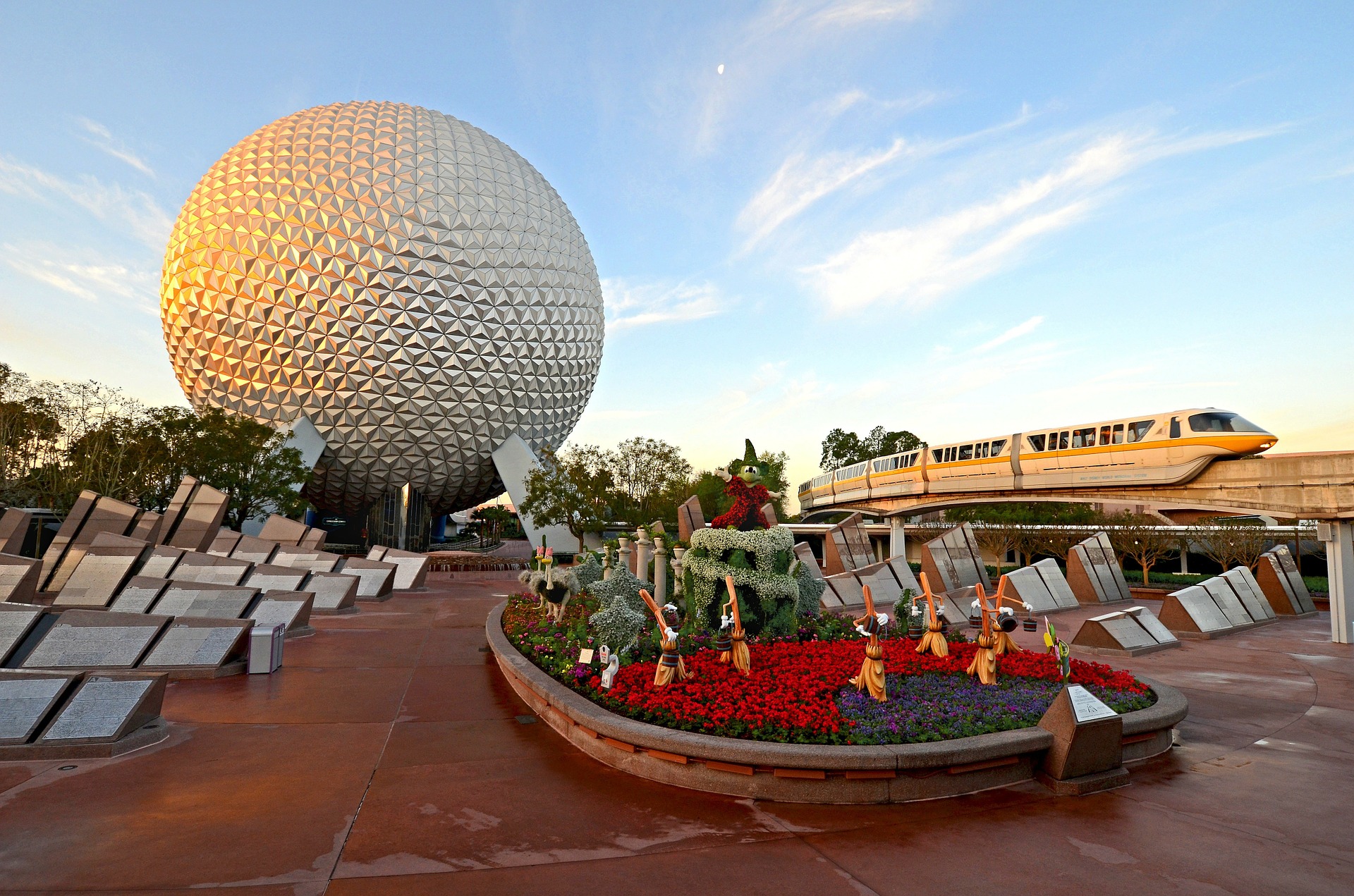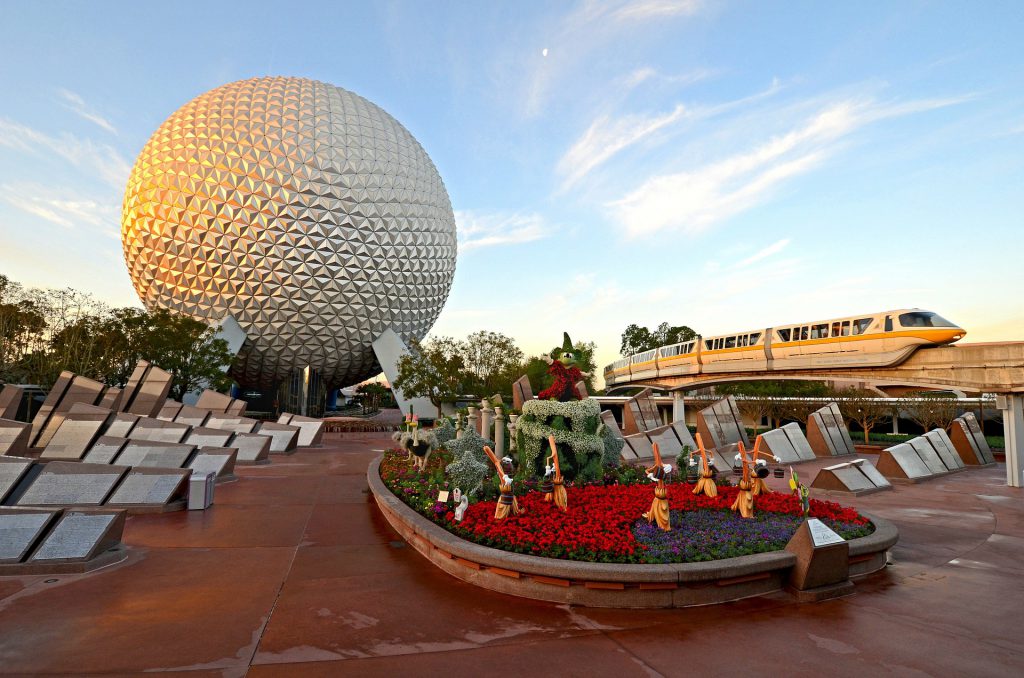 What are the countries in Epcot?
Mexico
Norway
China
Germany
Italy
America (United States)
Japan
Morocco
France
United Kingdom
Canada
Where are the best places to have a drink Epcot?
Like everywhere in the park and I mean that.
Nothing else needs to follow…
I will say that Tutto Gusto Wine Cellar in the Italy Pavilion and La Cava Del Tequila in the Mexico Pavilion are the absolute best places to chill and enjoy a drink.
If it's not too crowded.
Have Your Drinking Around the World at Epcot Passport Handy
Don't get overwhelmed trying to plan your perfect route around World Showcase. You already have enough to worry about for your Disney vacation.
Get your Drinking Around the World Passport to help you keep track of your progress of the best drinks in Epcot.
Grab your own copy below!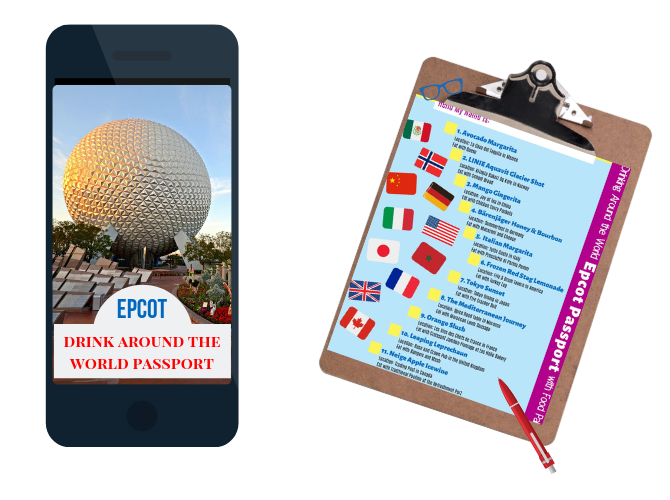 ---
What are the best drinks at Epcot?
My top 5 must have alcoholic beverages are:
Avocado Margarita from La Cava del Tequila in Mexico
Mediterranean Journey for Spice Road Table in Morocco
Leaping Leprechaun from Rose & Crown Pub in United Kingdom
Apple Ice Wine from the Trading Post in Canada
Tokyo Sunset from Kabuki Cafe in Japan
You can read more of the best drinks at Epcot here!
Final Thoughts
If you're ever in Epcot, be sure to try out one of the seasonal beverages at Port of Entry Coffee Cart.
As you sit there sipping, take a break to truly enjoy the enchanting beautiful architecture of World Showcase Lagoon.
What's your favorite drink to try at Epcot? Let us know in the comments section below.
---
If you enjoyed this article, then you'll love these:
Are you planning a Disney vacation soon? Read the Disney Vacation Planning Guide for your next dream trip!
For more Disney park news, discounts, tips and guides, subscribe to the newsletter!
Until next time, Happy Park Hopping Hipsters!
NikkyJ