Ever had a hard time deciding which Disney accessory best suited your needs? If you're a major fan of Disney's spooky attractions, then the Haunted Mansion MagicBand is a perfect gift for you.
You can even get if for a diehard fan of the 999 Happy Haunts!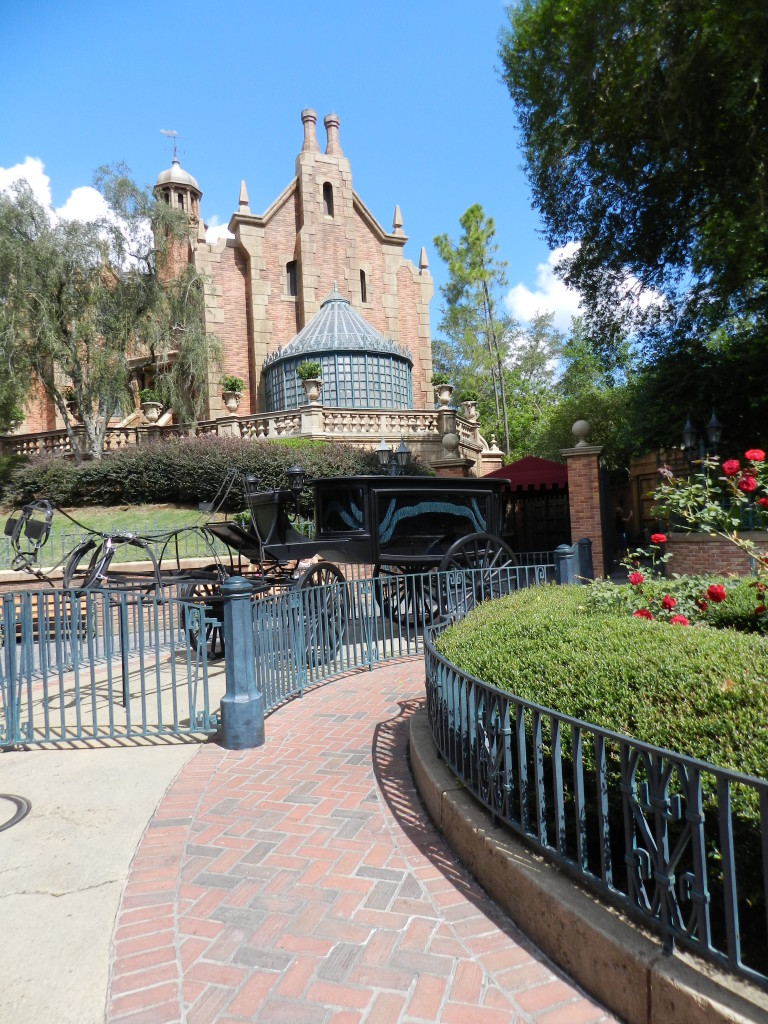 THIS POST MAY CONTAIN AFFILIATE LINKS. PLEASE READ MY DISCLOSURE FOR MORE INFO. Thank you!
Before we dive into your many Haunted Mansion MagicBand options, let's first talk about the purpose of a Disney MagicBand.
What is a MagicBand?
If you haven't been to the Walt Disney World Resort in a few years you're probably wondering what are MagicBands and do I even need to use one?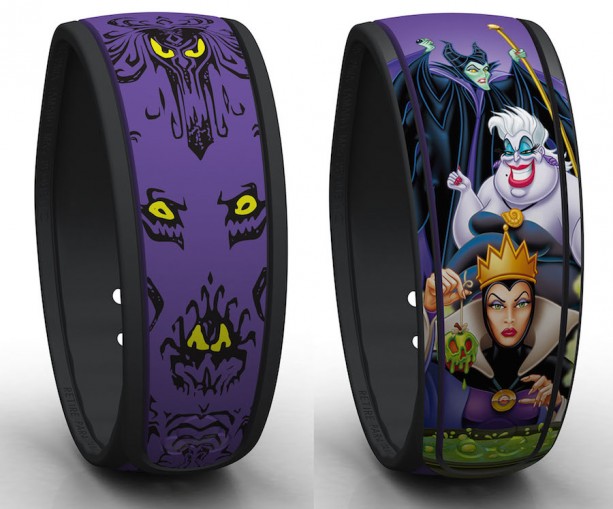 Well, a MagicBand is basically a wristband that is your theme park ticket, credit card, room key, Magical Express Ticket, and PhotoPass all rolled into one.
We are now on our second version of MagicBands which now has a removable center puck. This allows you to swap them between bands or add them to different accessories.
Do You Have to Use the Disney MagicBand?
If you are a resort guest, yes. The Disney MagicBand unlocks important things like your room, free parking and access to the Magical Express.
For those who are Annual Passholders or just visiting the parks for a few days and not staying on Disney property then MagicBands are not a necessity.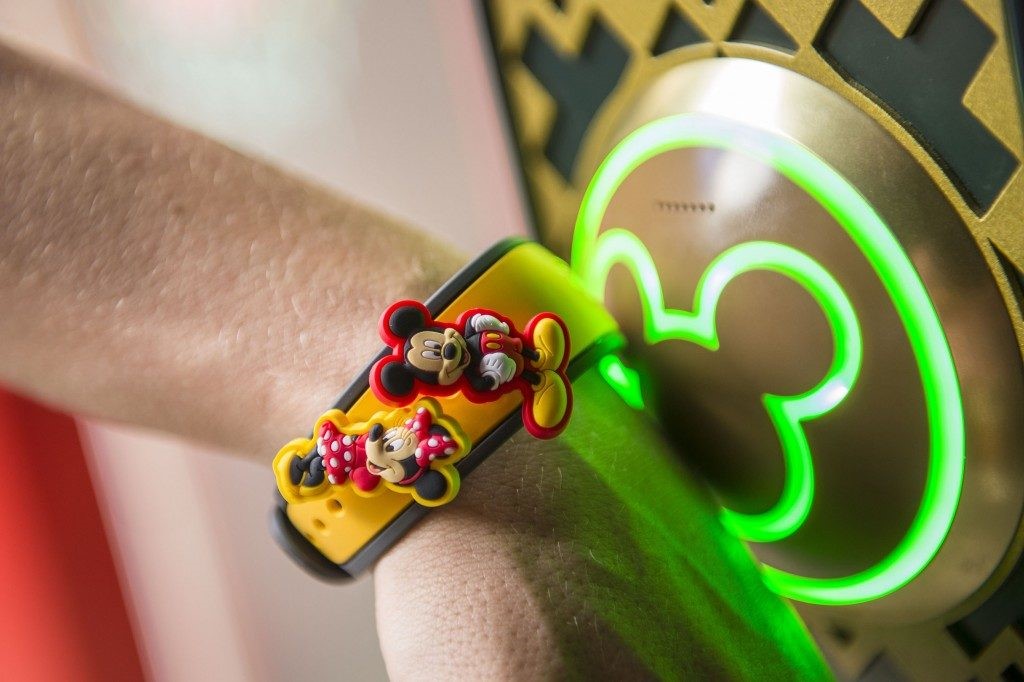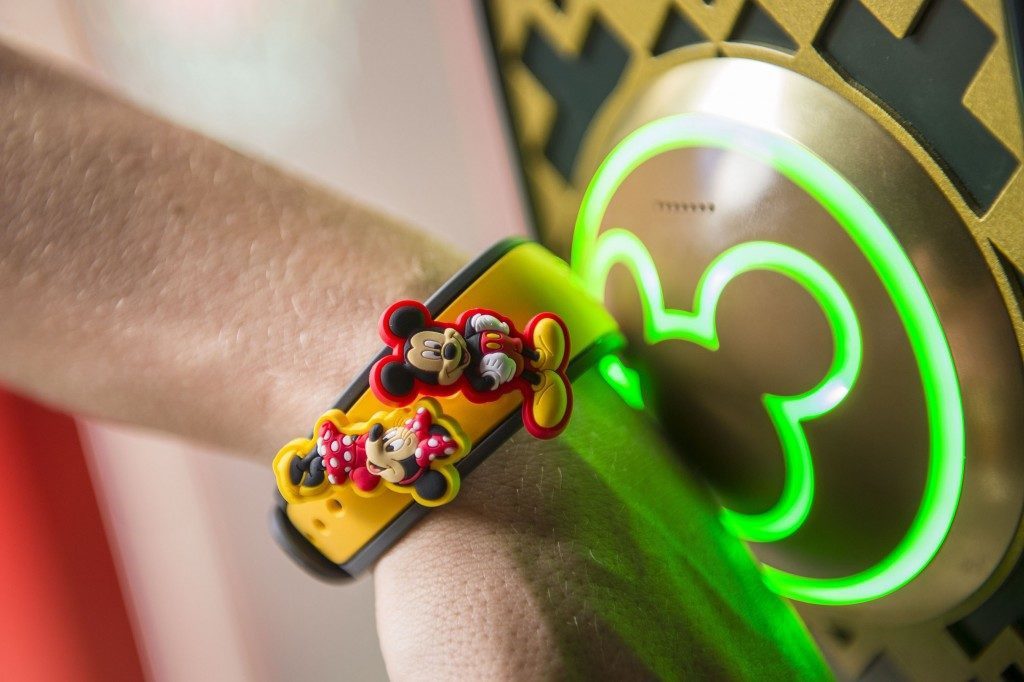 How Does the Disney MagicBand Work?
The MagicBand 2 uses radio frequency (RF) technology to connect guests to their plans and entitlements safely and securely.
You simply touch your band to touch points in places such as resort room doors, theme park and water park entrances, FastPass+ entrances and cast mobile devices.
How Do You Get a Haunted MagicBand?
There are several ways you can acquire a MagicBand.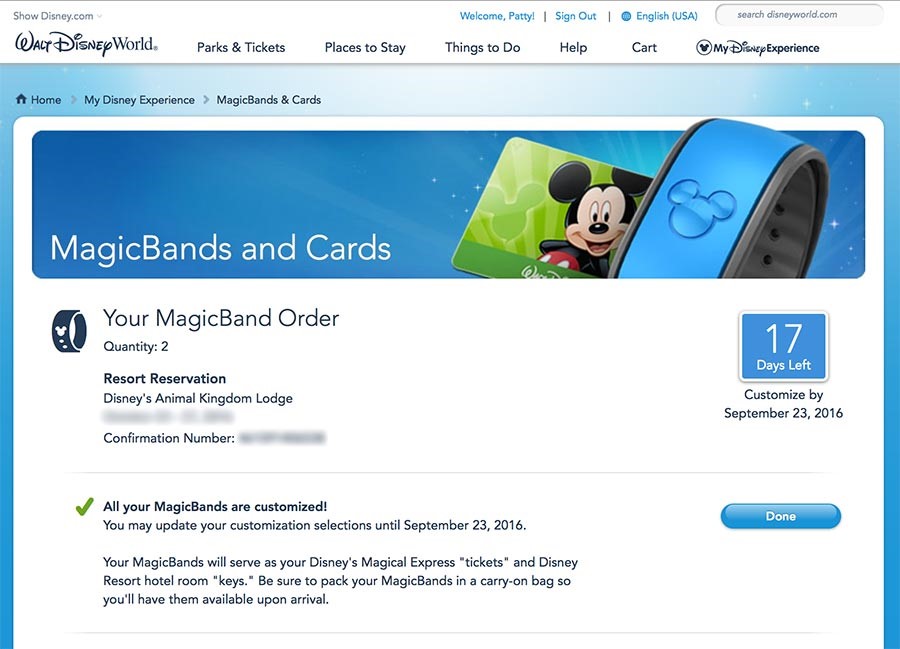 1 – Through My Disney Experience
You can order a customized one online (more to come on that below) through MyDisneyExperience or you will receive a generic one at check-in.
2 – On the Disney Store
If you are an Annual Passholder you can order your MagicBand 2 online through MyDisneyExperience as well. You may also purchase a MagicBand online at the Disney Store or via the Shop Disney Parks App.
3 – At the Disney Parks & Outlets
If you would like to pick one out in person, they are available at almost all the stores inside of the Walt Disney World Theme Parks. As well, you can find MagicBands at your local Disney Store or Outlet.
4 – On Amazon
You can find ones like the Black Disney Parks MagicBand on Amazon for a slightly lower cost.
Disney Haunted Mansion MagicBand Selections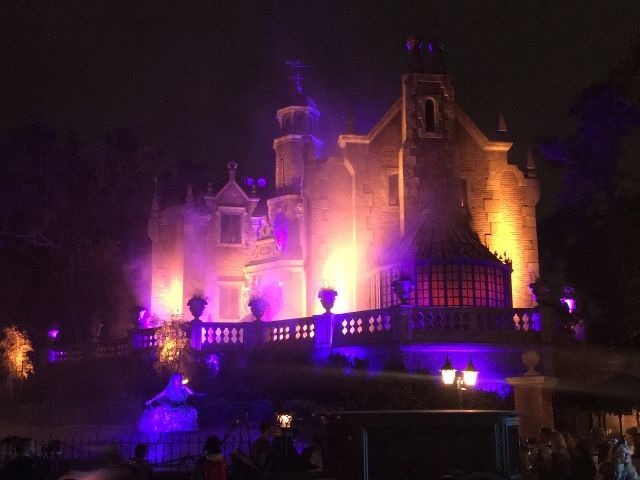 Now that you understand what a Disney MagicBand is, let's go through some of my favorite Haunted Mansion MagicBands.
Haunted Mansion Maid and Butler MagicBand
Rock the famous Maid and Butler uniform designs as seen at The Haunted Mansion on your wrist.
Your own ghostly hosts will guide you throughout your Disney World vacation with your unique MagicBand design.
Click here to get your Maid and Butler MagicBand.
The Haunted Mansion Wallpaper MagicBand
As you wear your Disney Haunted Mansion MagicBand, try not to feel the foreboding presence of the "happy" haunts on your purple and black design.
Click here to get your Haunted Mansion Purple on Black MagicBand.
Haunted Mansion Wallpaper MagicBand with Yellow Creepy Eyes
Click here to get your Haunted Mansion Yellow Creepy Eyes MagicBand.
The Haunted Mansion Wallpaper MagicBand with Limited Edition Gray and Black Color Scheme
Click here to get your Haunted Mansion Gray and Black MagicBand.
Disney Villains MagicBand – Honorable Mention
Although this Disney MagicBand does not feature the Haunted Mansion, I thought it'd be a great honorable mention for a possible Disney accessory to pack for your trip.
This MagicBand features Disney Villains Chernobog, Hades, Jafar, Doctor Facilier, and Gaston.
Click here to get your Disney Villains MagicBand.
Haunted Mansion Facts and Secrets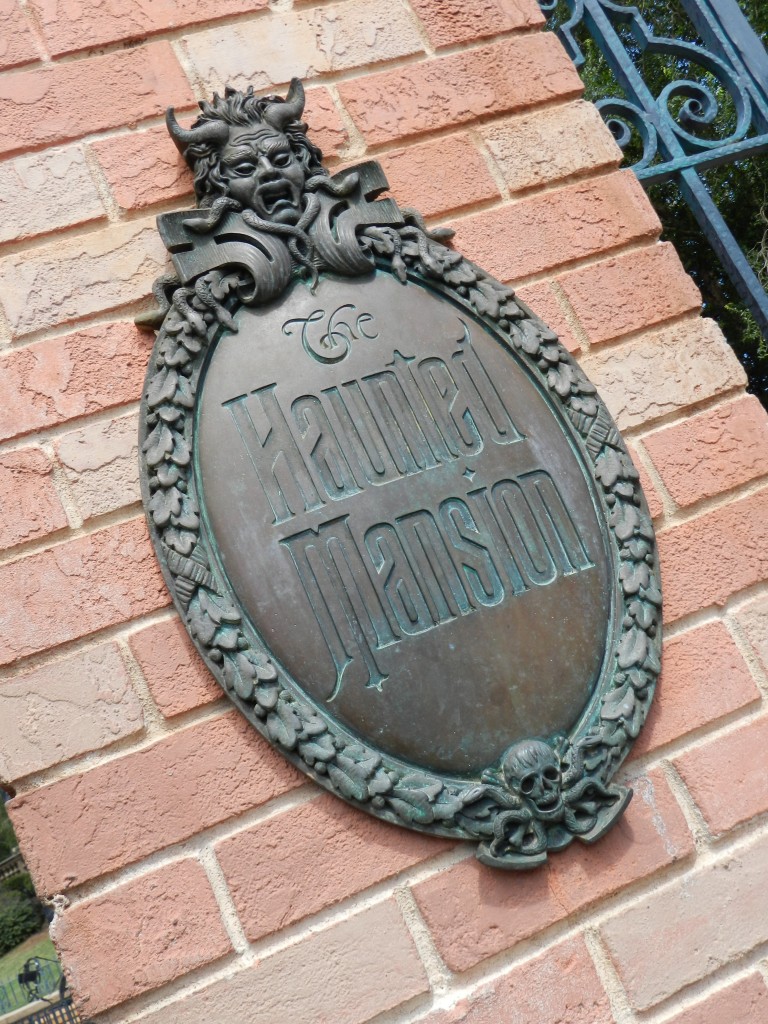 You may not know it, but each Disney attraction has special little hidden gems and secrets attached to them.
Hipster Power Tip: There have been rumors throughout the years that the Haunted Mansion MagicBand has special effects whenever you come near the attraction. I haven't found anything to prove this myth, but if you have experienced an effect with your band, then I'd love to hear about it.
Let's go through some of the most intriguing things to know about the actual Haunted Mansion attraction inside Disney's Magic Kingdom.
1 – Madame Leota's Final Resting Place
Pay close attention to Madame Leota's tombstone. Her eyes may magically open for you.
2 – Gargoyles in the Haunted Mansion
As you leave the stretching room of the Haunted Mansion, listen for gargoyles talking. They are making sure you "stay together."
3 – Haunted Mansion Pipe Organ
There's a replica of the pipe organ from the film 20,000 Leagues Under the Sea in the ballroom scene of the Haunted Mansion.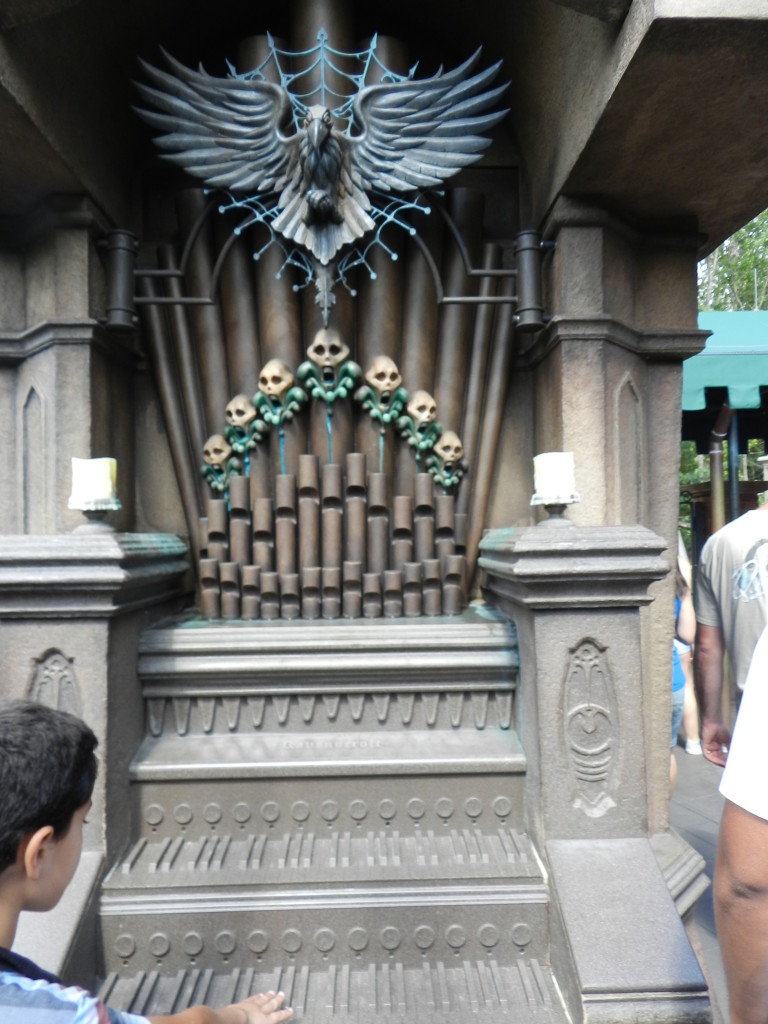 4 – Tony the Tiger in the Haunted Mansion
One of the singing statues in the Haunted Mansion was the voice of Tony the Tiger from Kellogg's Frosted Flakes!
You can read over 25 Magic Kingdom Secrets here!
Final Thoughts
When it comes to choosing the best Haunted Mansion MagicBand skin, you should choose one that best fits your personality. These bands are fan favorites and can be hard to find if you want to purchase.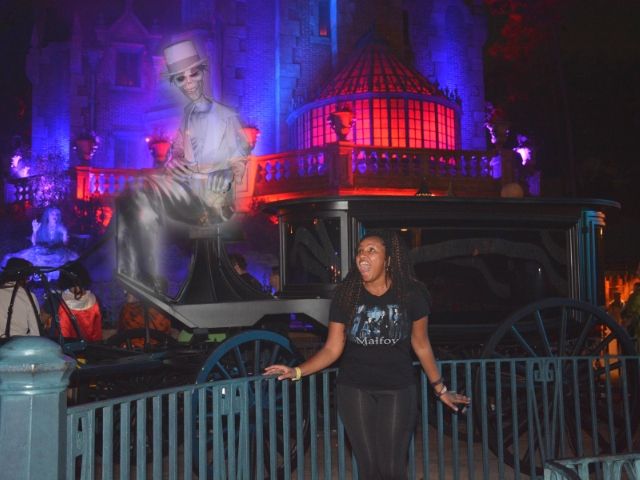 Do you know someone who'd love these MagicBands or are you going to snag one for yourself? Let us know in the comments section below.
For more Disney park news, discounts, tips and guides, subscribe to the newsletter!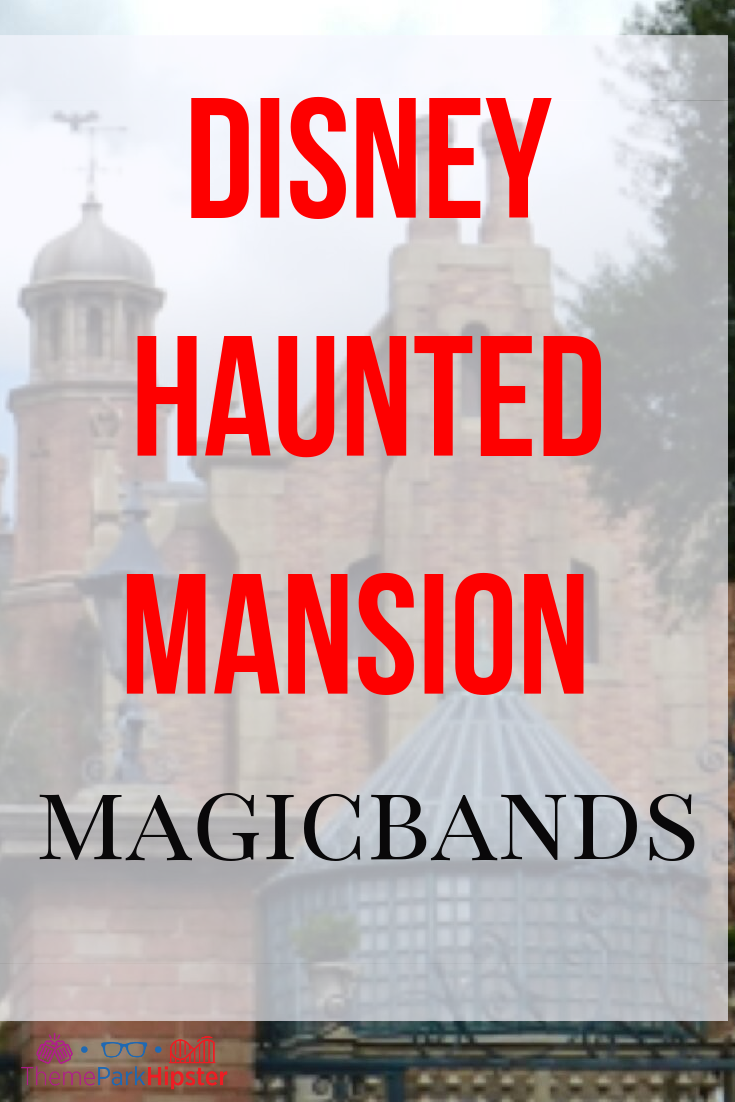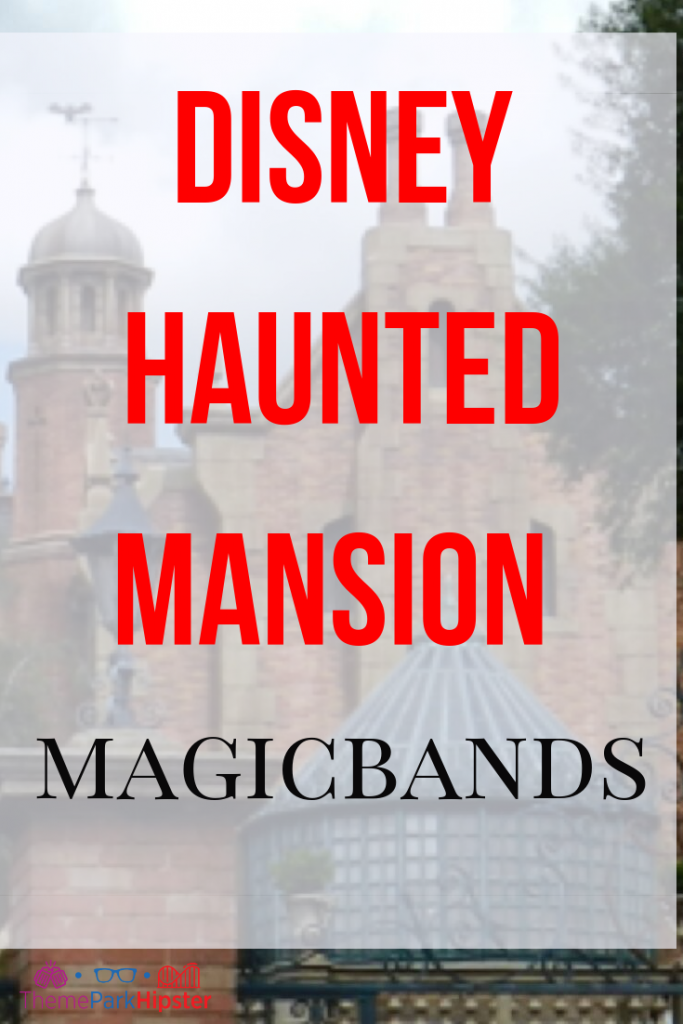 If you loved this article, then you'll love these:
Read the Disney Vacation Planning Guide for your next dream trip!
Until next time, Happy Park Hopping Hipsters!
NikkyJ
(Original Date October 25, 2015/Updated September 19, 2019)