Happy Friday Hipsters! It's time to toast to the weekend with this week's HIPSTER Drink of the week, ACE Pineapple Hard Cider.
THIS POST MAY CONTAIN AFFILIATE LINKS. PLEASE READ MY DISCLOSURE FOR MORE INFO.
What is ACE Pineapple Hard Cider?
ACE Pineapple Hard Cider is a semisweet beverage that is made with apples and real Hawaiian pineapples .
This brand of cider was inspired by the House's family visits to Hawaii. It was founded by Jeffery House who moved from the U.K. to the U.S.A in the 1970s where he'd later find himself working for a company who made apple cider in Sonoma County, CA.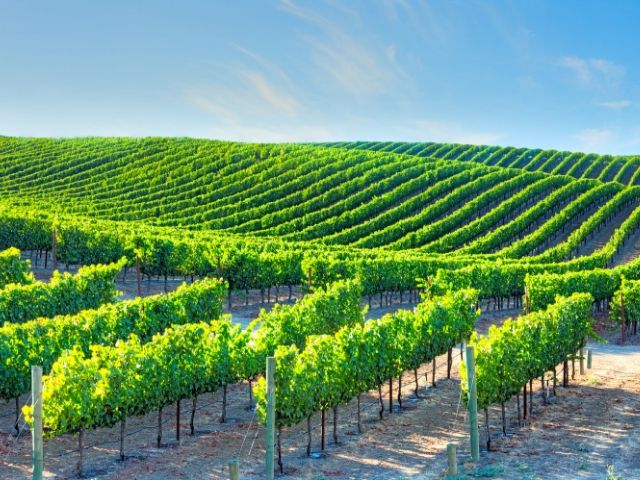 The love for making apple cider and his love for the islands of Hawaii would lead him to creating his own pineapple cider business in 1993. Becoming the first family-owned cidery in the U.S.
ACE Pineapple Cider Review
The ACE Pineapple Hard Cider is this year's must do drink at Epcot's Flower & Garden Festival. It's invigorating, not too sweet and a great Summer or Spring refresher for cider enthusiasts.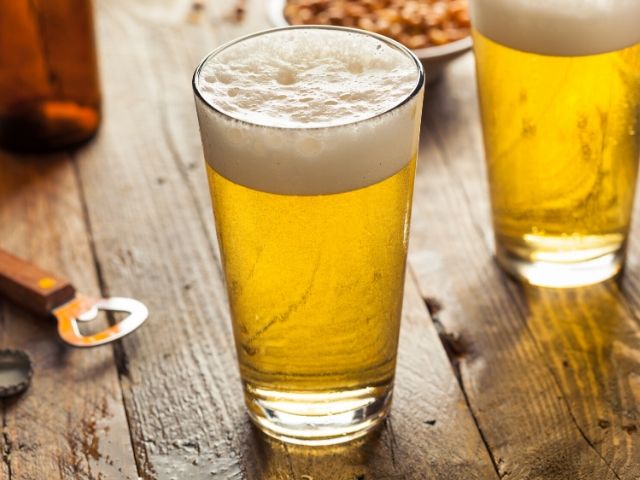 Although it is sweeter than your standard apple cider, the sweetness is not overpowering where it takes away from the taste. It's a cider that stand on its own and is one that I definitely recommend if you're ever at Epcot during the spring festival.
I also recommend pairing it with something spicy to balance the flavor as I did with the Pineapple Dog in the Hawaiian booth at the Epcot Flower and Garden Festival.
How much alcohol is in Ace Pineapple Hard Cider?
The pineapple juices are added to an already fermented apple base to yield a 5% ABV cider that produces a pleasant pineapple nose and a semi-sweet initial taste with a tart finish.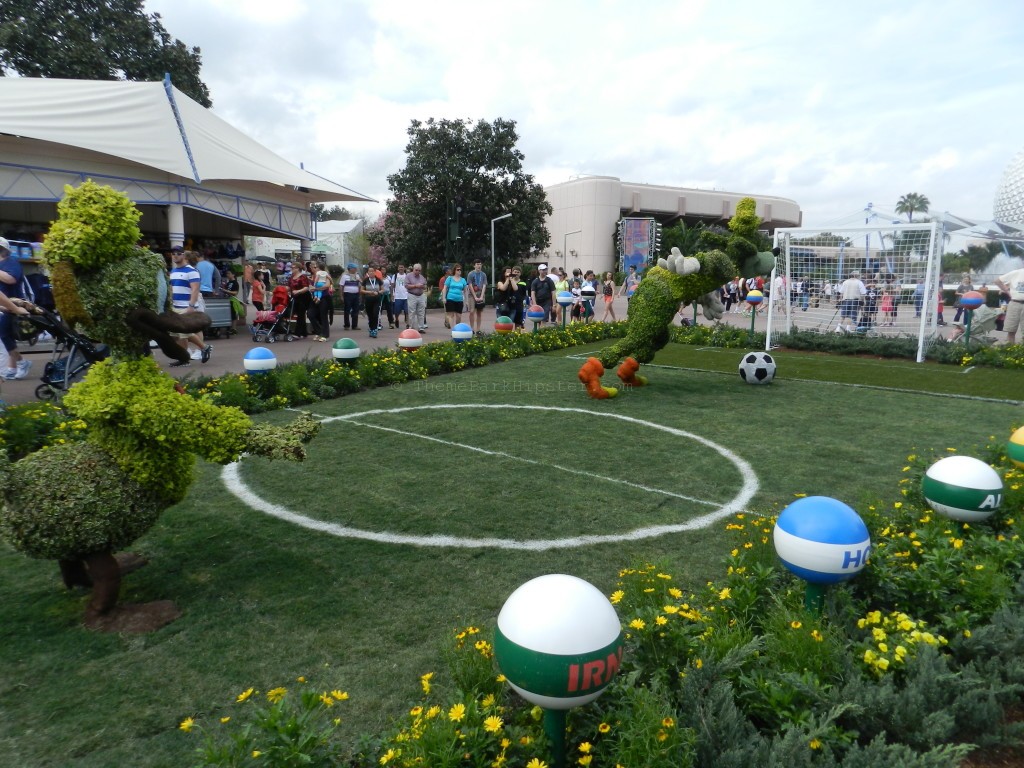 Types of ACE Cider
Pineapple
Apple
Berry Rose
Blackjack 21
Ginger
Hazy Hop
Honey
Joker
Perry
Pumpkin
spACE
Where to buy ACE Pineapple Cider?
Not only can you find the cider at Epcot's annual Flower and Garden Festival, you can find it across the country at certain retailers such as:
Whole Foods
ABC Fine Wine & Spirits
Total Wine & More
These are just a few retailers. You can search for the nearest location near you right here.
What to Know Before You Go to the Epcot Flower and Garden Festival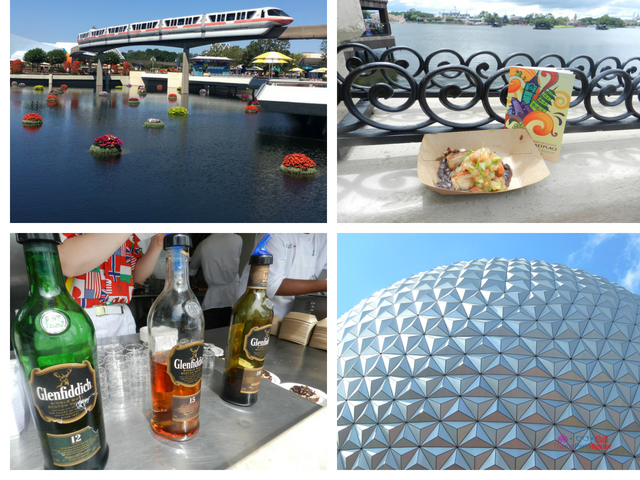 How much does Epcot cost?
A one-day REGULAR season Epcot ticket starts at $109* (prices do fluctuate based on the season).
What is Disney's Epcot Flower and Garden Festival?
The Epcot Flower and Garden Festival is one of Disney's annual events aimed at teaching you how to appreciate the natural resources that we have on this planet through seminars, dining adventures, and topiary displays.
What time does Flower and Garden Festival open?
Epcot opens daily at 9 a.m. You'll be able to see all of the topiaries in Future World before heading over to World Showcase which opens at 11 a.m.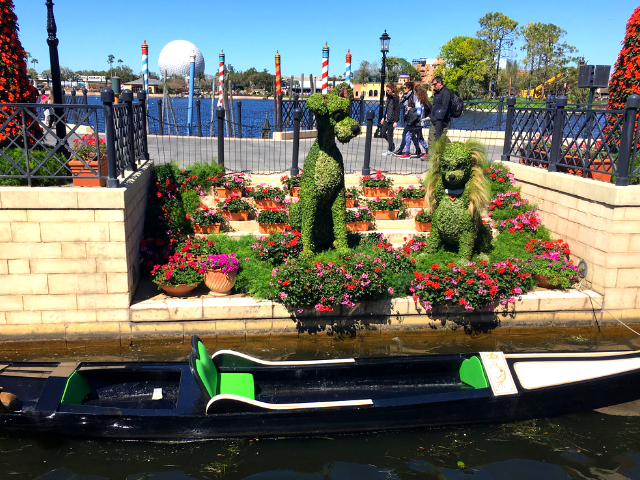 Listen to All the Tips You Need for the Epcot International Flower and Garden Festival Here!
What are the Best Rides at Epcot for Adults
Soarin Around the World
Living with the Land
Spaceship Earth
Test Track
Mission Space
Frozen Ever After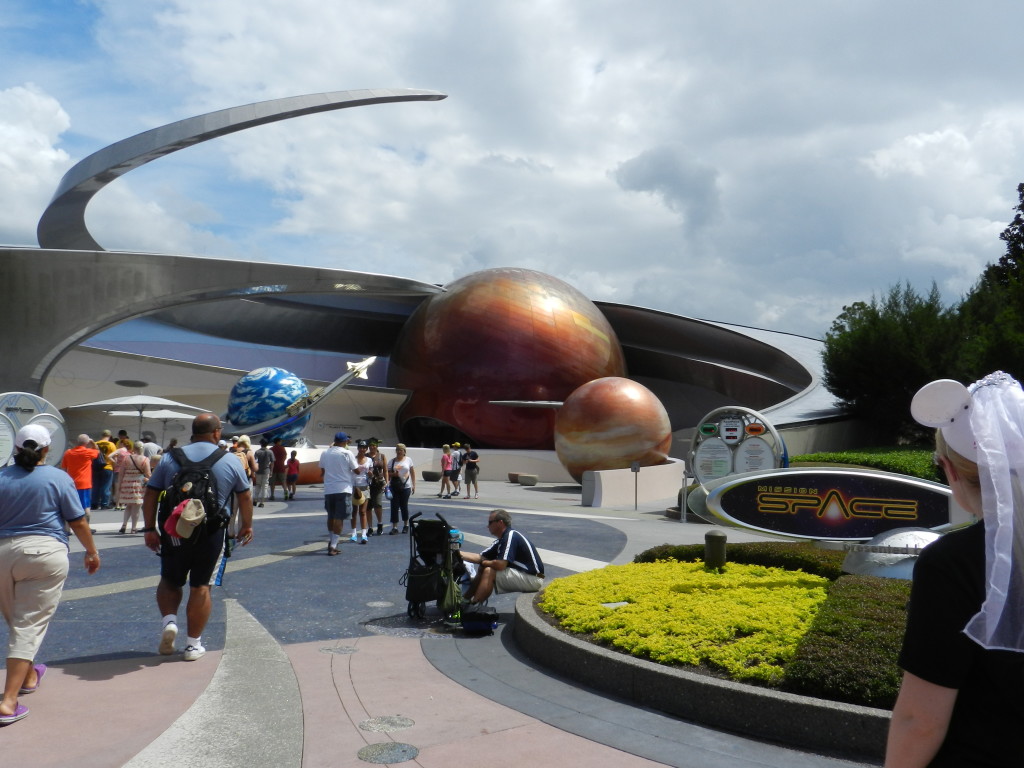 How many countries does Epcot have?
There are 11 (eleven) countries in Epcot.
What are the countries in Epcot?
Mexico
Norway
China
Germany
Italy
America (United States)
Japan
Morocco
France
United Kingdom
Canada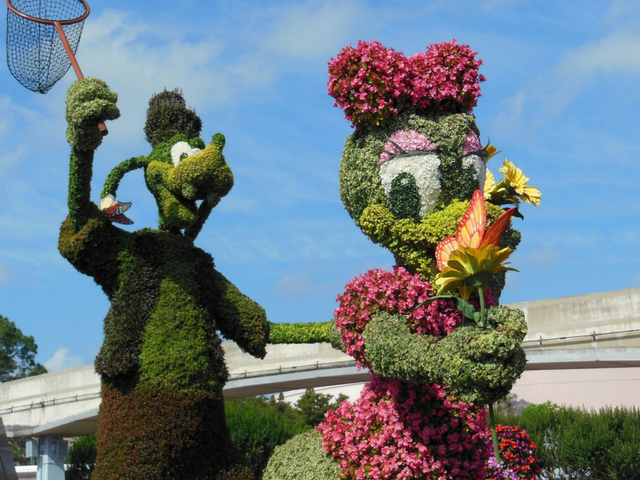 Where are the best places to have a drink Epcot?
Like everywhere in the park and I mean that.
Nothing else needs to follow…
I will say that Tutto Gusto Wine Cellar in the Italy Pavilion and La Cava Del Tequila in the Mexico Pavilion are the absolute best places to chill and enjoy a drink.
If it's not too crowded.
Have Your Drinking Around the World at Epcot Passport Handy
Don't get overwhelmed trying to plan your perfect route around World Showcase. You already have enough to worry about for your Disney vacation.
Get your Drinking Around the World Passport to help you keep track of your progress of the best drinks in Epcot.
Grab your own copy below!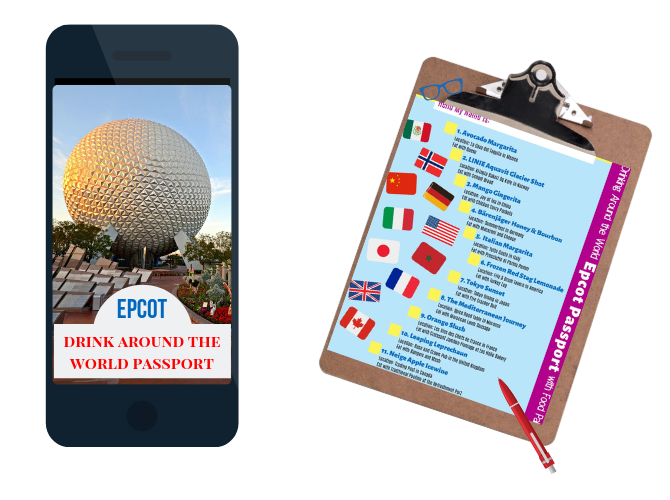 ---
What are the best drinks at Epcot?
My top 5 must have alcoholic beverages are:
Avocado Margarita from La Cava del Tequila in Mexico
Mediterranean Journey for Spice Road Table in Morocco
Leaping Leprechaun from Rose & Crown Pub in United Kingdom
Apple Ice Wine from the Trading Post in Canada
Tokyo Sunset from Kabuki Cafe in Japan
You can read more of the best drinks at Epcot here!
Final Thoughts ACE Pineapple Hard Cider
If you're planning on attending the Epcot Flower and Garden Festival, then you must ACE Pineapple Hard Cider if it's available. It's refreshing and light for the brutal Florida weather at the Disney parks.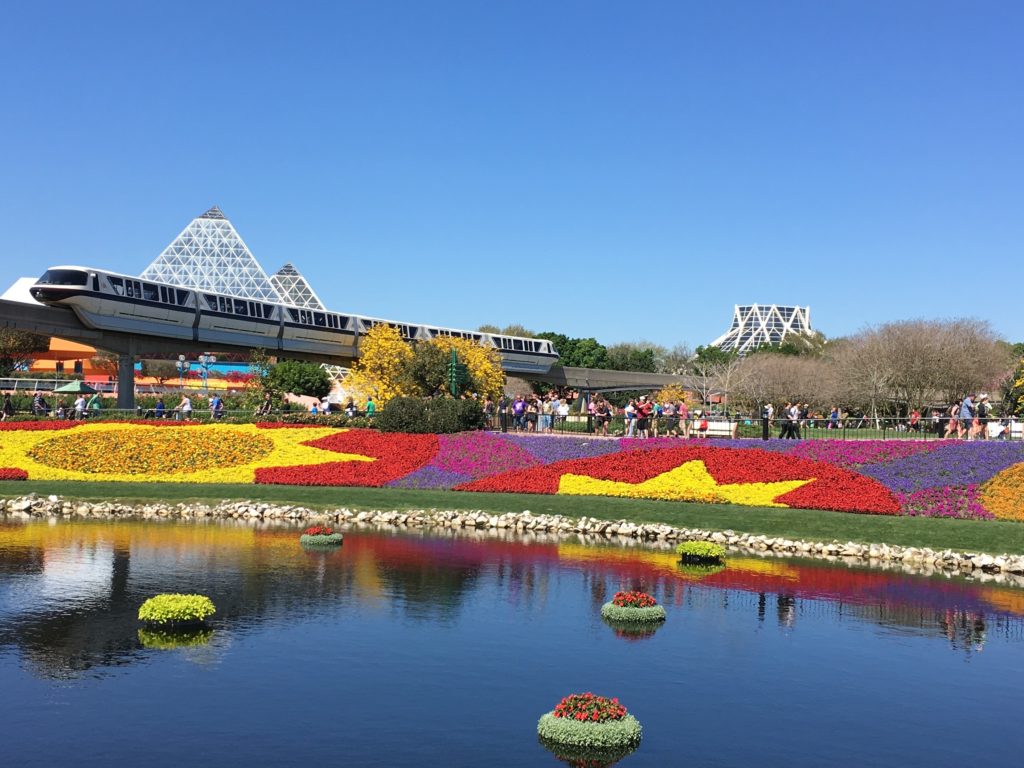 Let me know if you've ever had this cider in the comments section below and remember to please drink responsibly.
If you enjoyed this article, then you'll love these:
Learn how to find your perfect vacation home rental near Disney World by Clicking HERE!
Until next time, Happy Park Hopping Hipsters!
NikkyJ