Muggles, Witches, and Wizards all came dressed to celebrate The Boy Who Lived this past weekend at Universal Studios Orlando.
It was absolutely epic!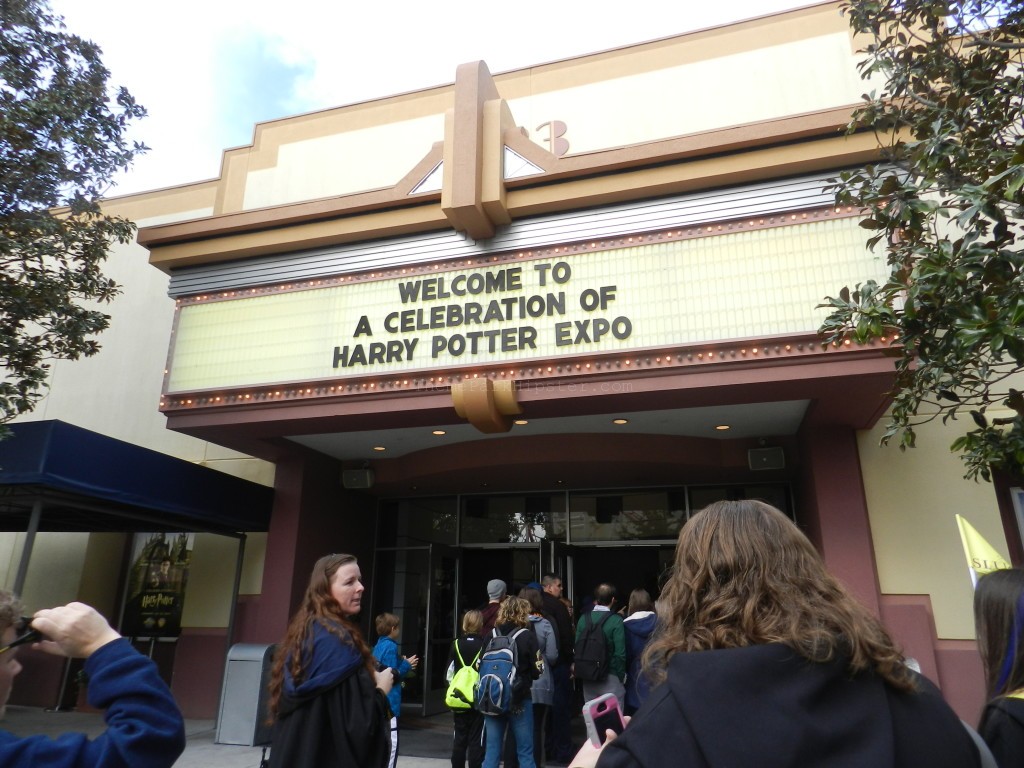 I came as a fangirl instead of my normal ThemeParkHipster persona and met up with the Slug Club of Orlando and the Tampa PortKey to Magic adult Harry Potter clubs. If there is any way to enjoy JK Rowling's wizarding event, then it's enjoying it with other adults who love the bewitching universe just as much.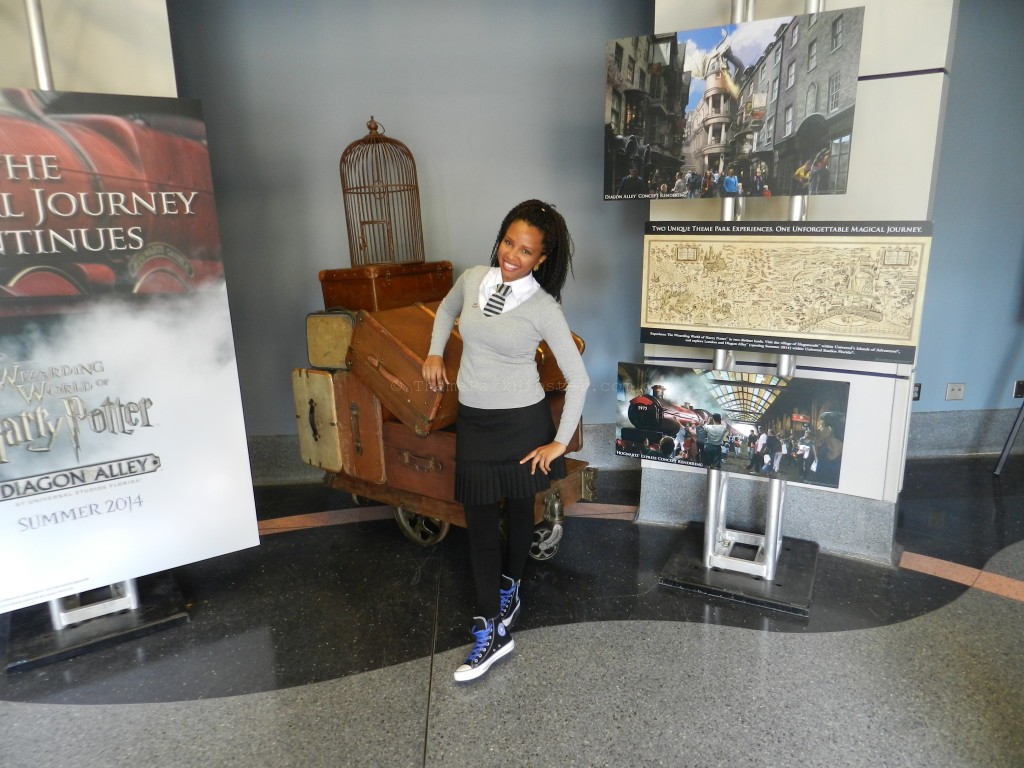 My day started off at Universal Studios to check out the Harry Potter Expo (and to avoid the morning rush to the first actor's Q&A session) with a modest line of other wizards and witches who shared the same idea. The workers at Universal were very organized and many of the events went on as smoothly as a Harry Potter festival could go.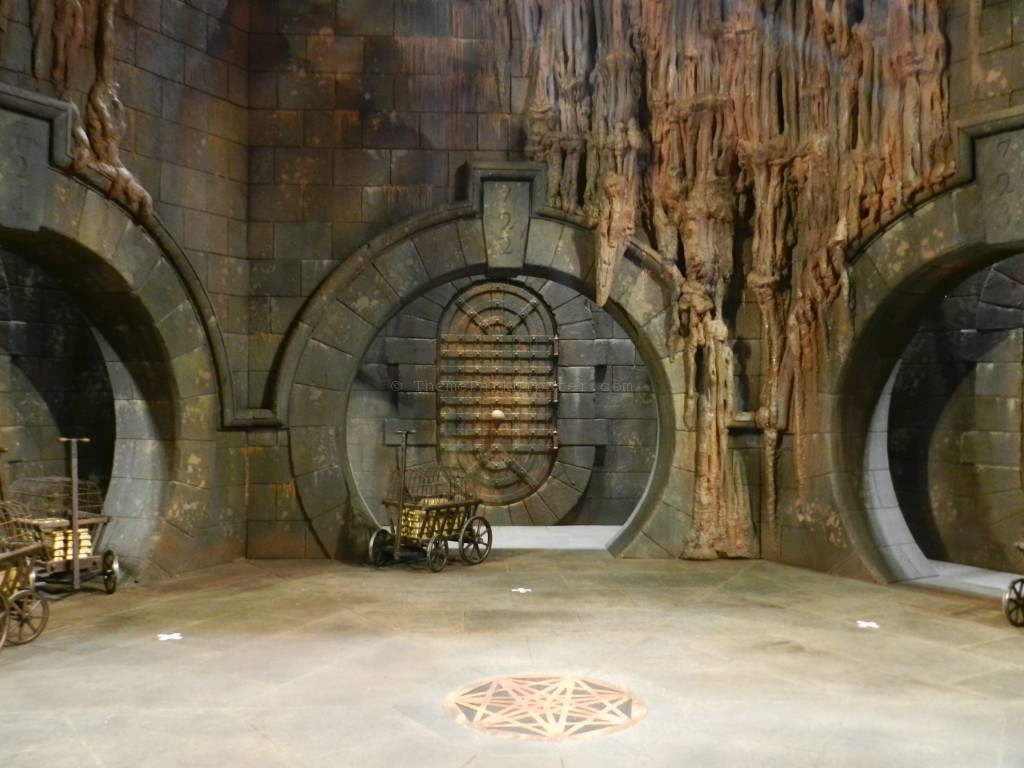 Walking into the expo center put me in Wizarding World overload. There were sections to take photos in a Gringotts vault, a wand combating lesson, a photo booth to reenact the famous "Have you seen this Wizard?" with you roleplaying the infamous culprit, an area to have your Harry Potter stamps signed by William J. Gicker (one of the art directors for the stamp collection), Pottermore updates with the Sorting Hat Experience, film costume displays, an up close experience with MinaLima (the graphic designers of the Harry Potter films), and a chance to meet with Kazu Kibuishi, the new illustrator of the redesigned Harry Potter books.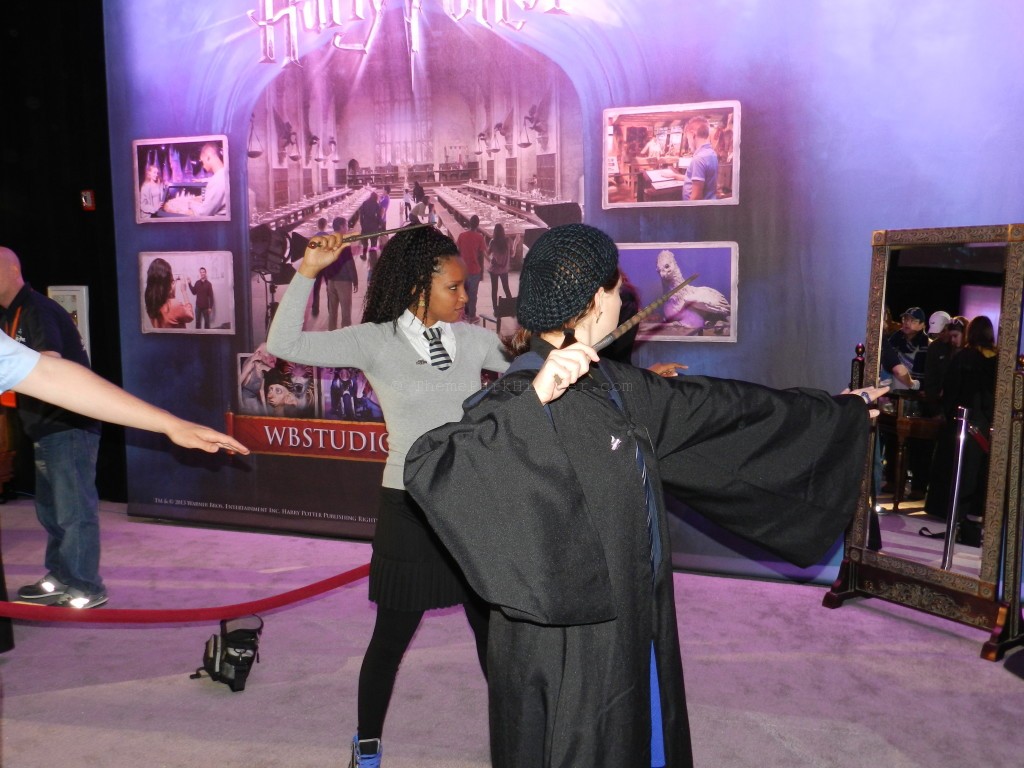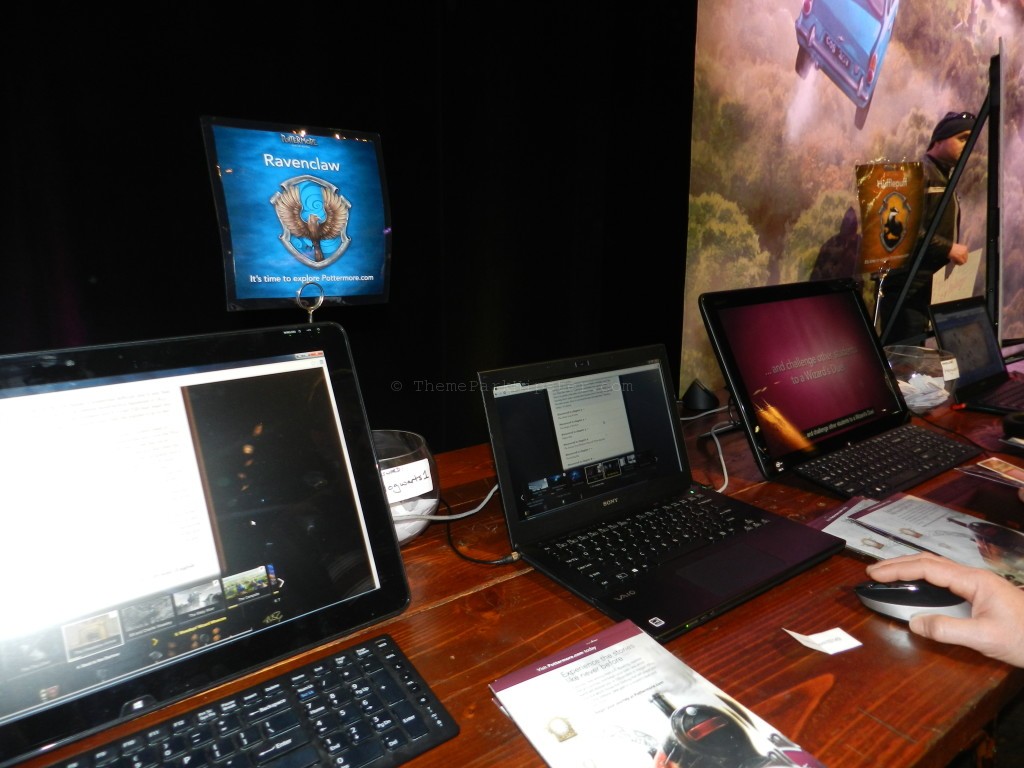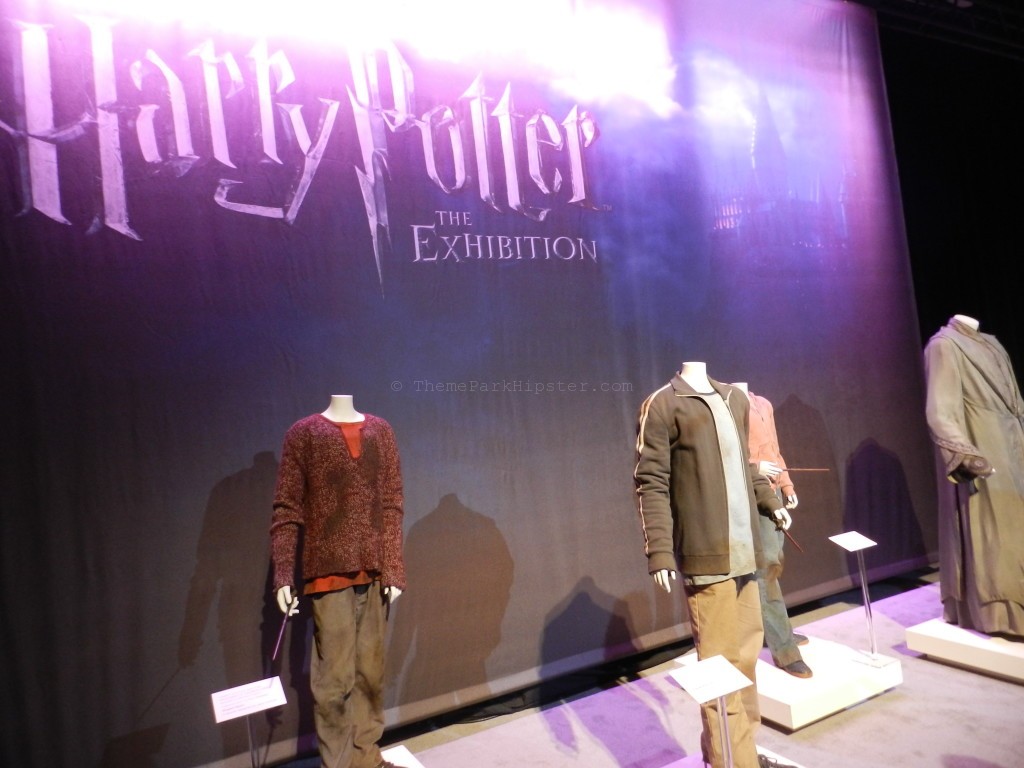 I can say that the highlight of my day was speaking with Miraphora Mina and Eduardo Lima of MinaLima Design. They were extremely nice and spoke attentively to anyone who came up. They were even so kind to take a picture with me and other members of the Slug Club.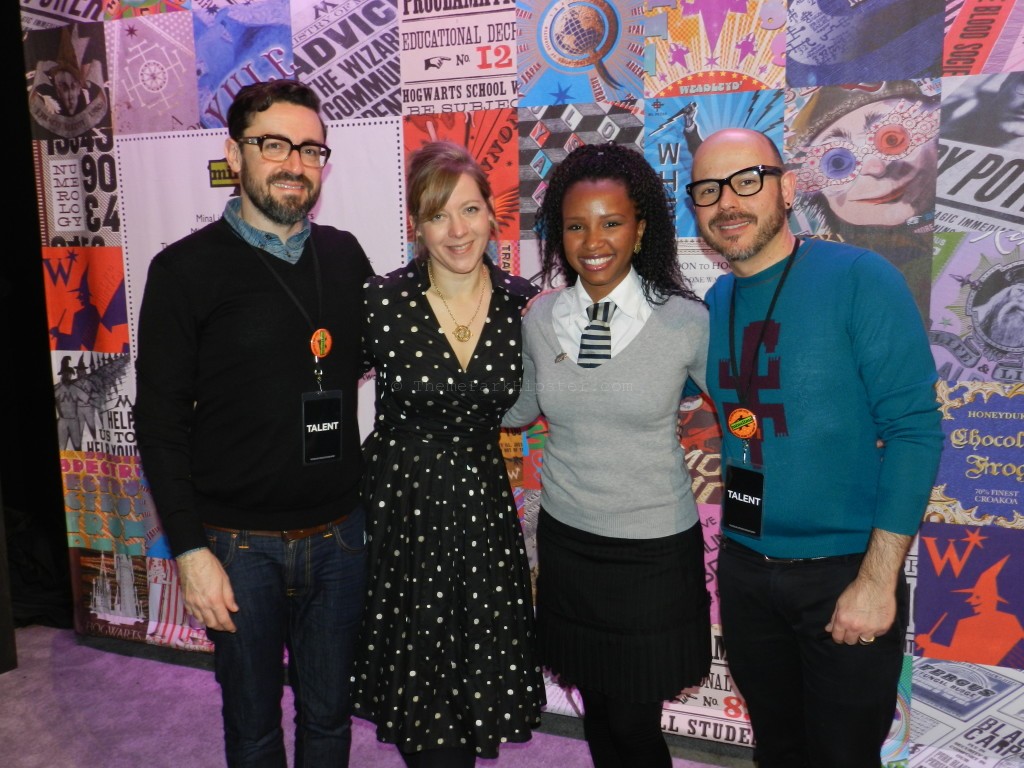 Their most notable work in the series was the hand draw Marauder's Map and the famous Daily Prophet designs. When speaking with them I could immediately tell that they were just as passionate, if not more, about the Potter franchise than many of the die hard fans.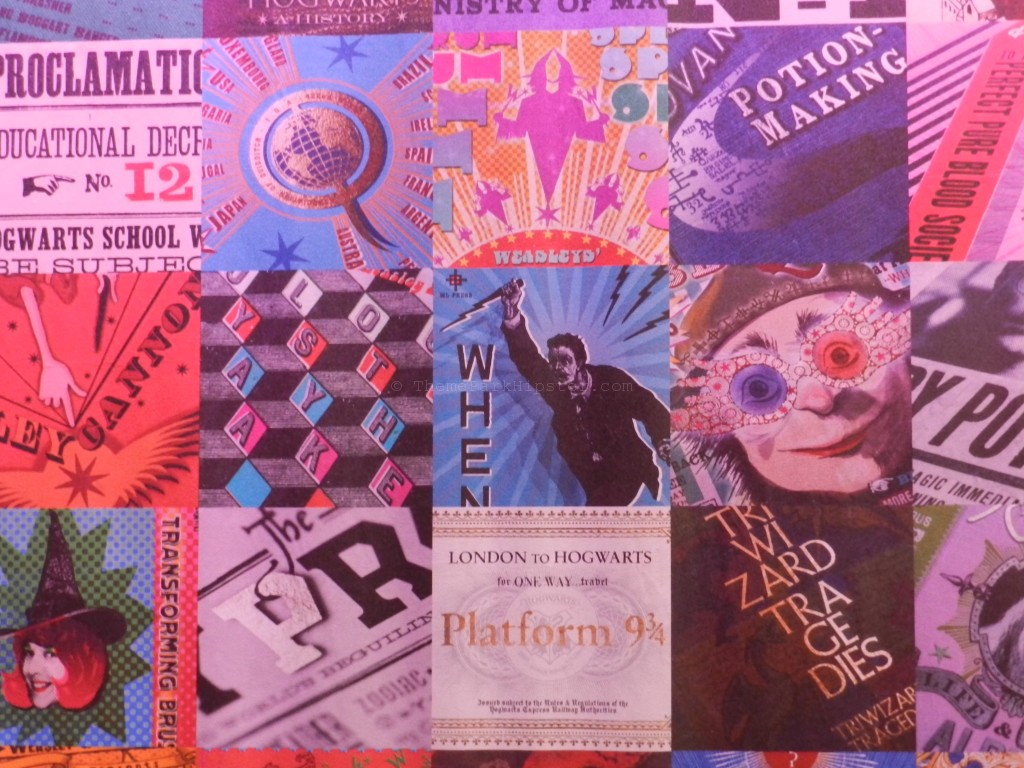 After spending a couple hours in the expo I went over to the Diagon Alley construction site and all it did was get me and the other Harry Potter followers excited about what's to come in the summer of 2014. The architectural detail alone was enough to have the most calm fan geek out!
Get a quote on a Universal Orlando Vacation Package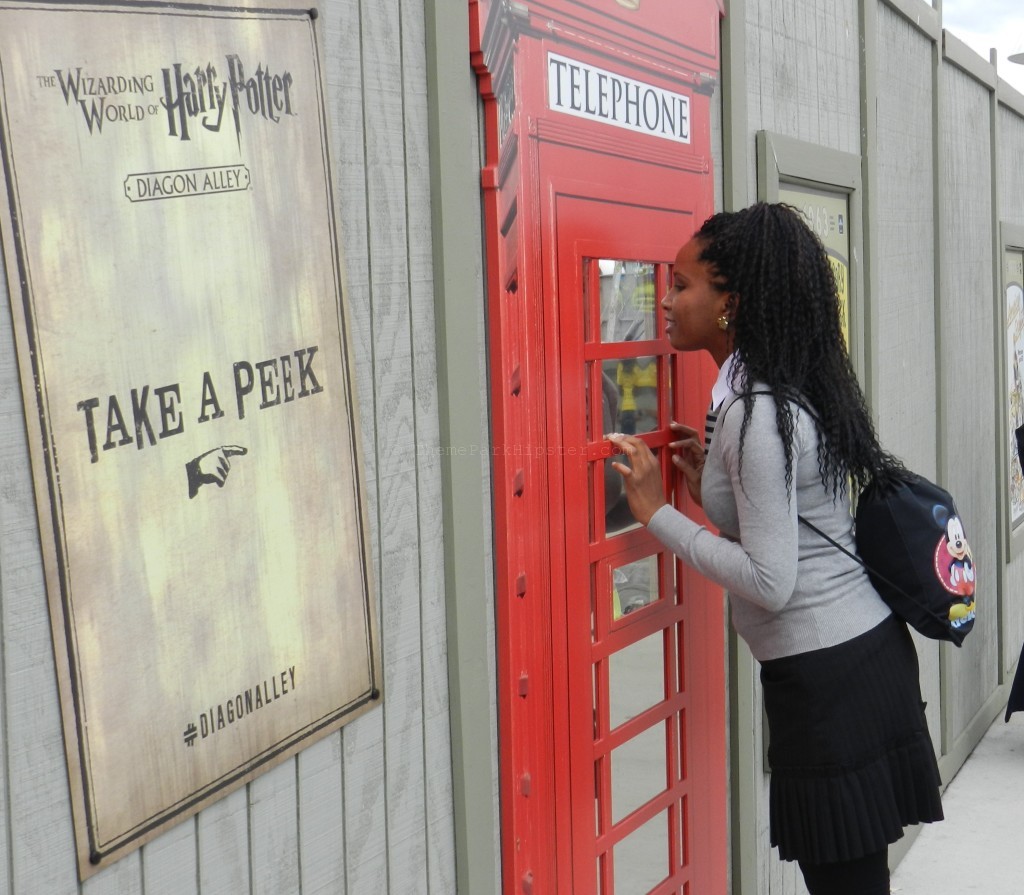 Once I fed myself and grabbed an adult beverage, I headed over to the Toon Lagoon Amphitheater for the Q&A session. I had to wait in the line for an hour and a half, but when you're in line with dedicated Potterheads, it makes the time go by pleasantly fast. I met so many awesome wizards and witches and we were even given a surprise visit from the actors who waved at us from the side of the amphitheater…I can admit that I had a brief fangirl moment 🙂
This got the whole line hyped up and within ten minutes of that tease we were all escorted into the theater where Evana Lynch, James Phelps, Oliver Phelps, Devon Murray, and Matthew Lewis answered on the spot questions from selected guests in the audience.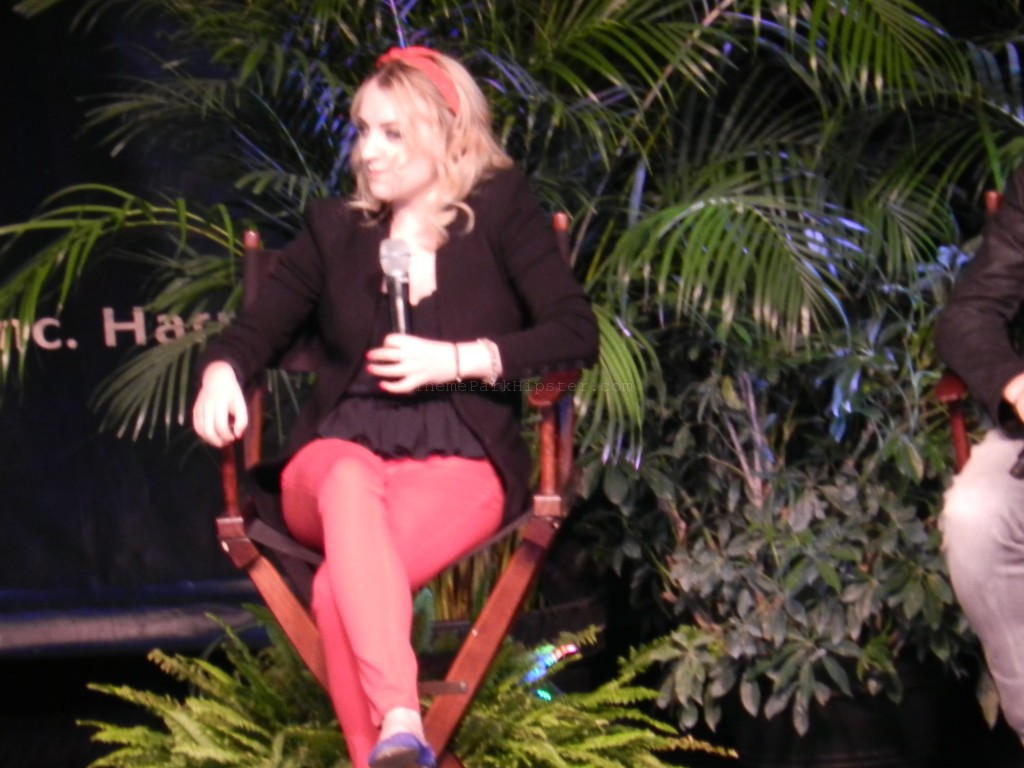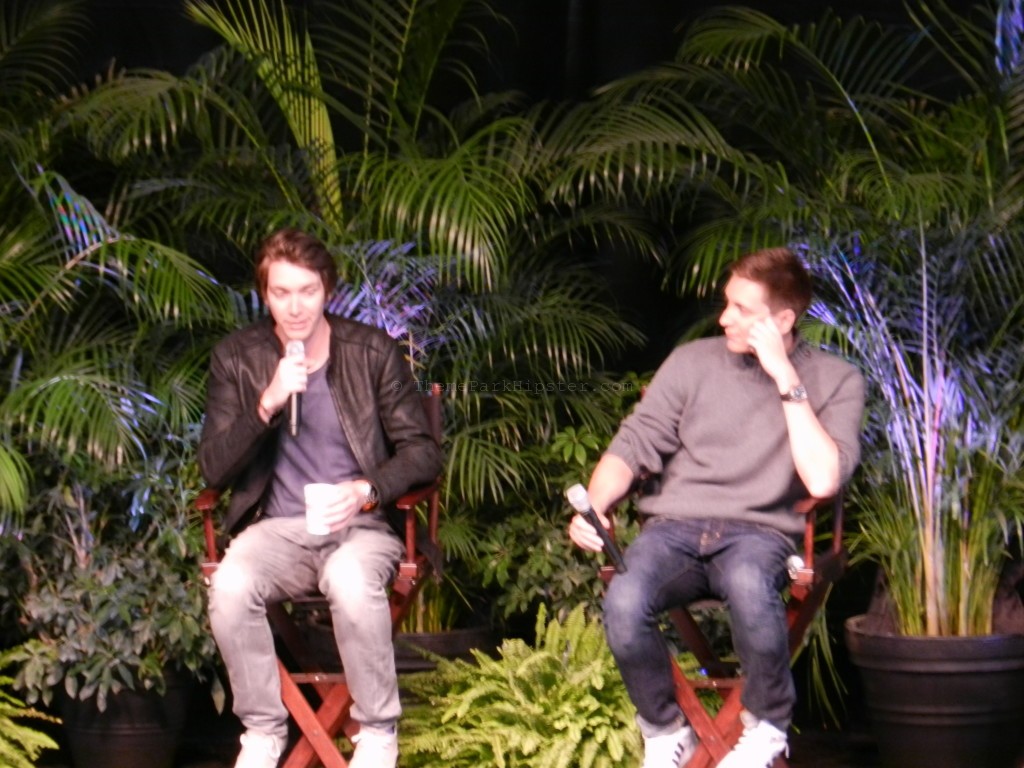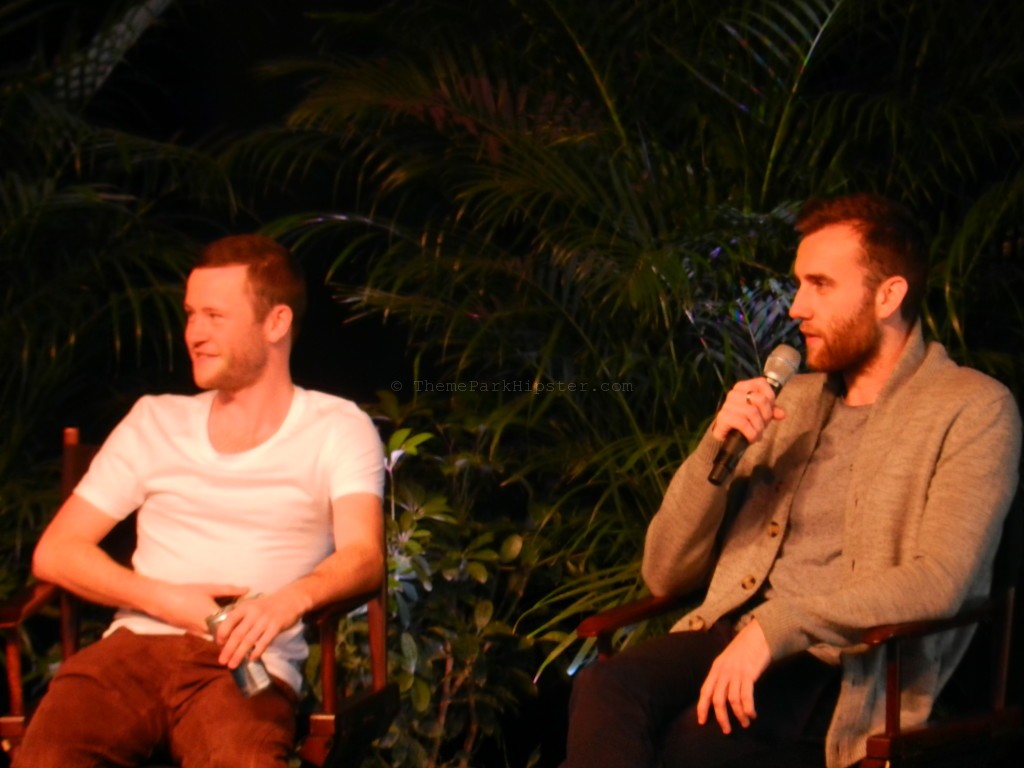 Since the hours for Islands of Adventure were cut short (9am-6pm) due to the special event afterwards for the paid vacation package purchasers, I spent the rest of the day hanging out in front of the Hogshead in Hogsmeade with the Slug Club. At one moment I felt really a part of Rowling's magical world.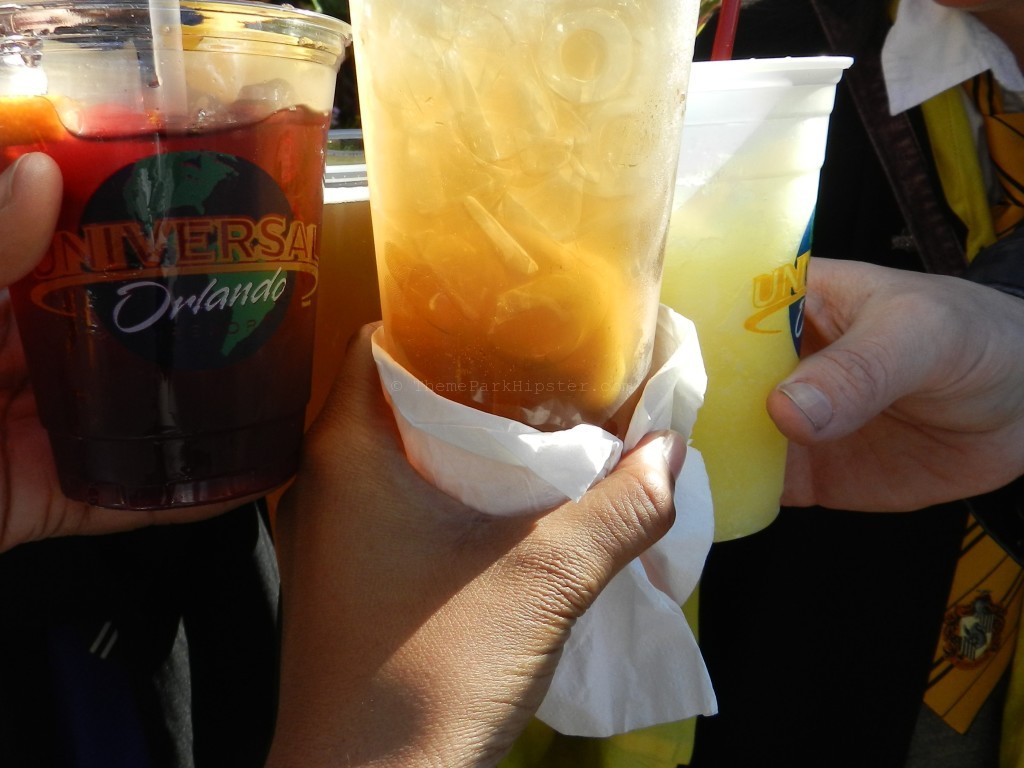 Wizards in robes were in clusters all over the streets of Hogsmeade and hanging out with my friends made it feel real. For a moment I sat quietly watching everyone look splendidly happy in their conversations with one another as Hogwarts sat majestically in the background. I took a mental photo of it never wanting that memory to ever go away.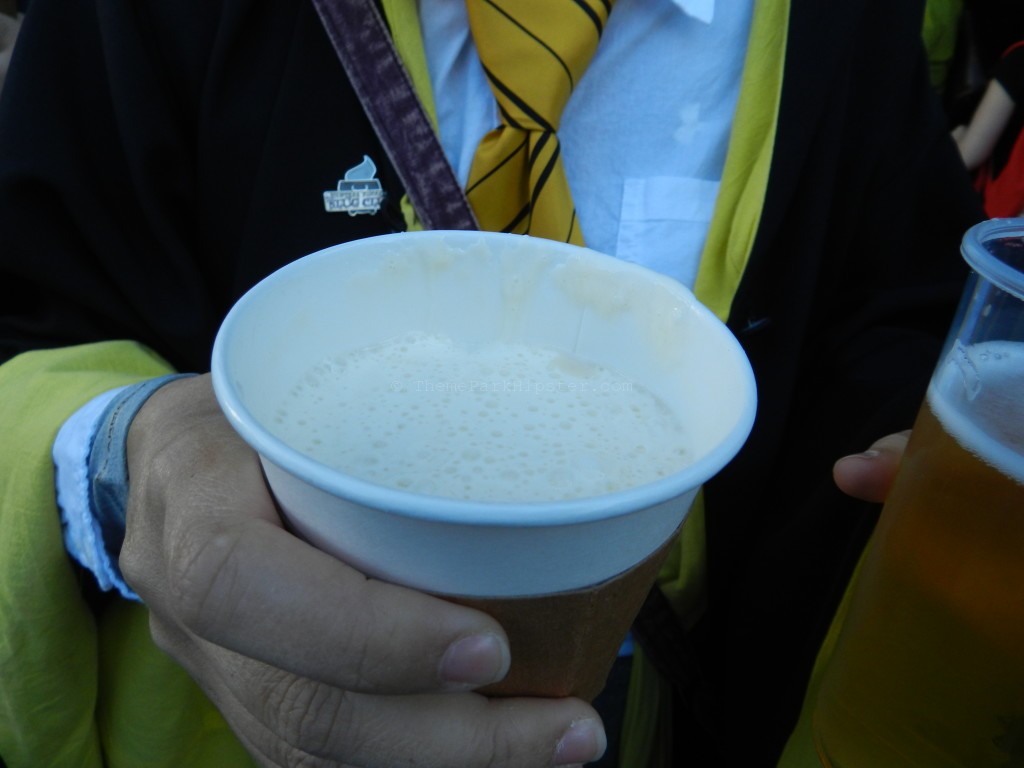 It was definitely an incredible Harry Potter Celebration experience with soul soothing warm butterbeer to top it!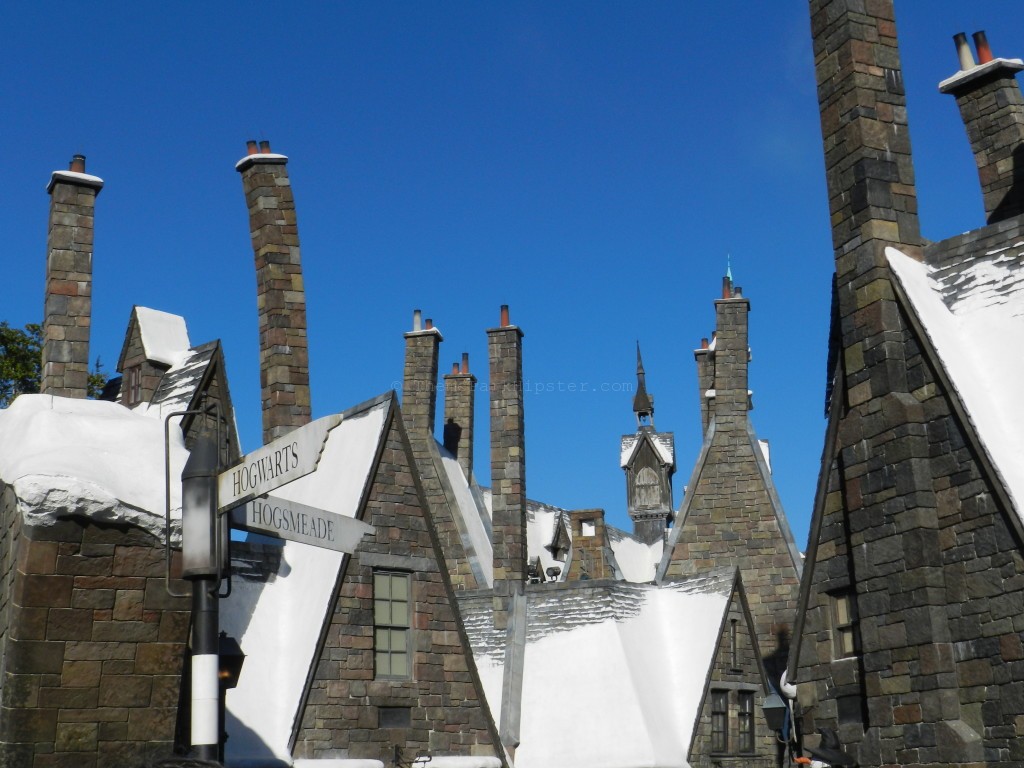 Until next time, never tickle a sleeping dragon Hipsters!
NikkyJ
For daily fun, but random posts follow us on Twitter, Instagram, Google+, Facebook, or Pinterest!