Do you know where to find the BEST themed vacation rentals near Disney World?
Hi again ThemeParkHipsters! Today we're excited to talk to you about something a little bit outside the realm of theme parks… Resort Vacation Home Rentals!
We know, for a lot of out-of-towners, where you stay can make or break your vacation experience.
While some ThemeParkHipters feel strongly about staying on property at their favorite theme park or resort, we know there are plenty of travelers out there who want to expand their horizons when it comes to picking a vacation rental near Disney World.
Of course waking up every morning to Mickey Waffles and falling asleep to Disney cartoons is fun and all, but in the words of Walt Disney, "There's a great big beautiful tomorrow out there!"
So why not explore some more options, right?!
THIS POST MAY CONTAIN AFFILIATE LINKS. PLEASE READ MY DISCLOSURE FOR MORE INFO. Which means if you click on certain links, I may receive a small commission at no additional charge to you.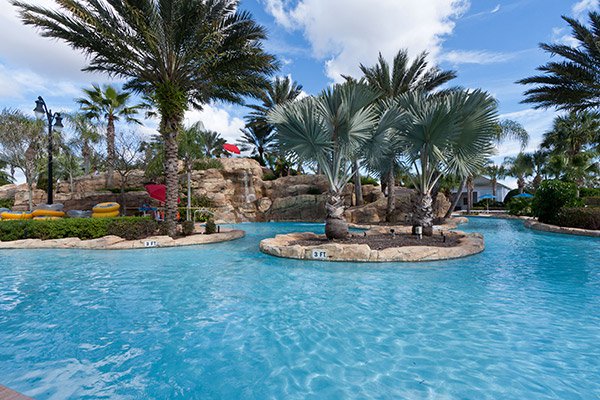 Today we're excited to talk to you about the top 10 themed vacation rentals near Disney World! That's right, it's still possible to get all the magic of staying on property, without actually doing so.
So, if you're ready to get an inside look at luxury accommodations that rival Disney's level of magic and service, keep reading below for the best Orlando rentals near Disney World!
Have a DIFFERENT kind of Orlando vacation with a Resort home next to Disney World. Find Your Disney Resort Vacation Rental here!
About Encore Resort
Encore Resort, just a quick ten minute ride from Disney, may not be on the top of your Orlando accommodations list now, but it definitely should be! Free Wi-Fi, free parking, and private pools in each villa are just the start of the reasons you should consider a vacation rental here!
Additionally, with a free shuttle to Disney and the airport, PLUS unlimited resort water park entry- these villas truly pay for themselves when you consider everything that's included!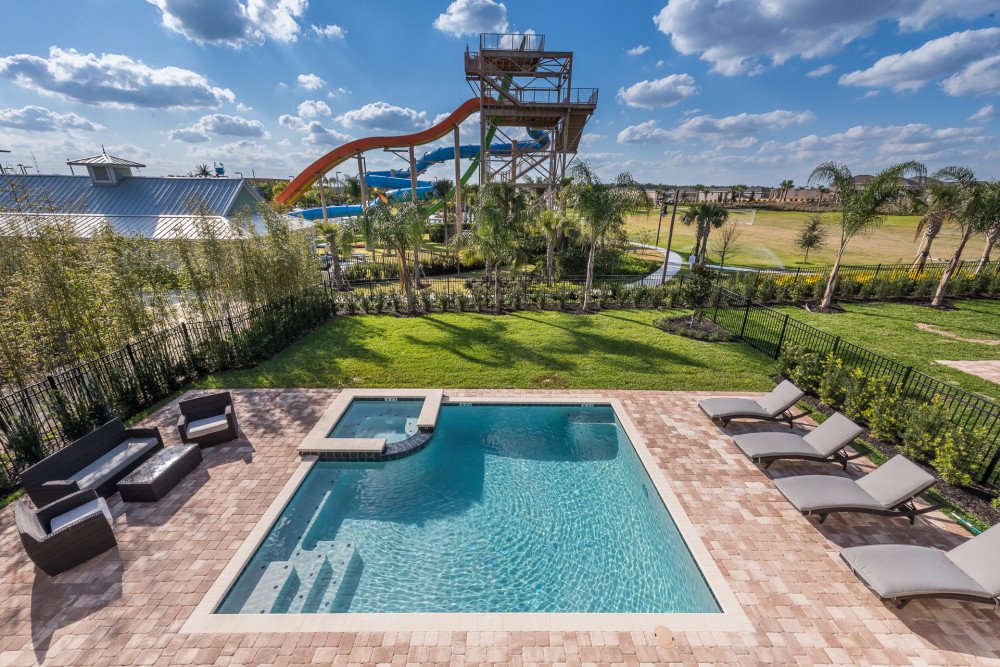 In fact, with all the amenities they offer- you might even forget to leave your luxurious room to explore the local theme parks (7 miles from Disney World, 14 miles from SeaWorld, and 20 miles from Universal Studios) that are just minutes away.
Don't believe all of this can be within your price point?
Believe it or not, split between you and your fav friends and family, these luxury themed villas are actually cheaper than staying on property, or even in a local AirBnB!
And if you're not already impressed…just wait until we give you an exclusive look into our favorite 5 themed vacation rentals near Disney World at Encore Resort in Reunion, Florida!
The Top 5 Themed Villas at Encore Resort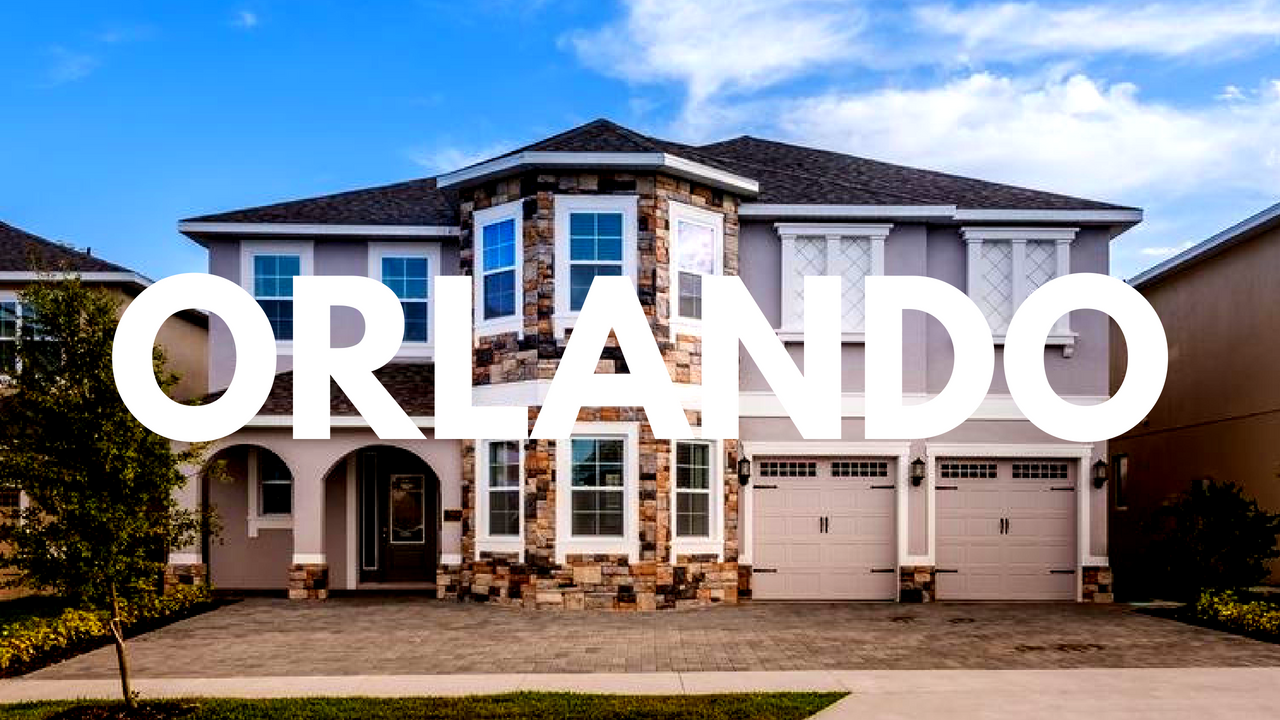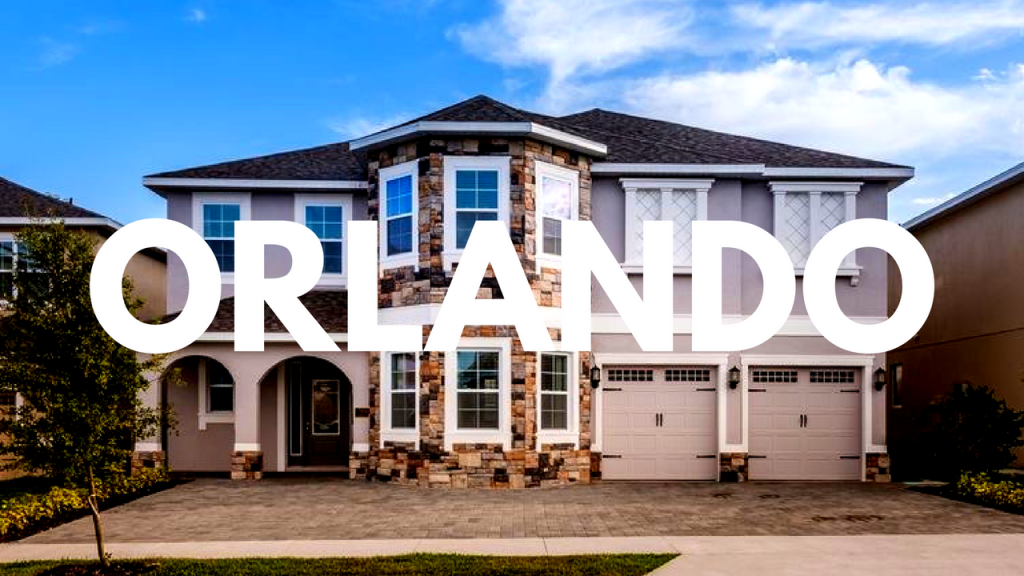 1. Disney and Star Wars Themed Villa – Sleeps 16
8 Bedrooms. 8 Bathrooms. A private pool, game room, and movie theater…what's not to love?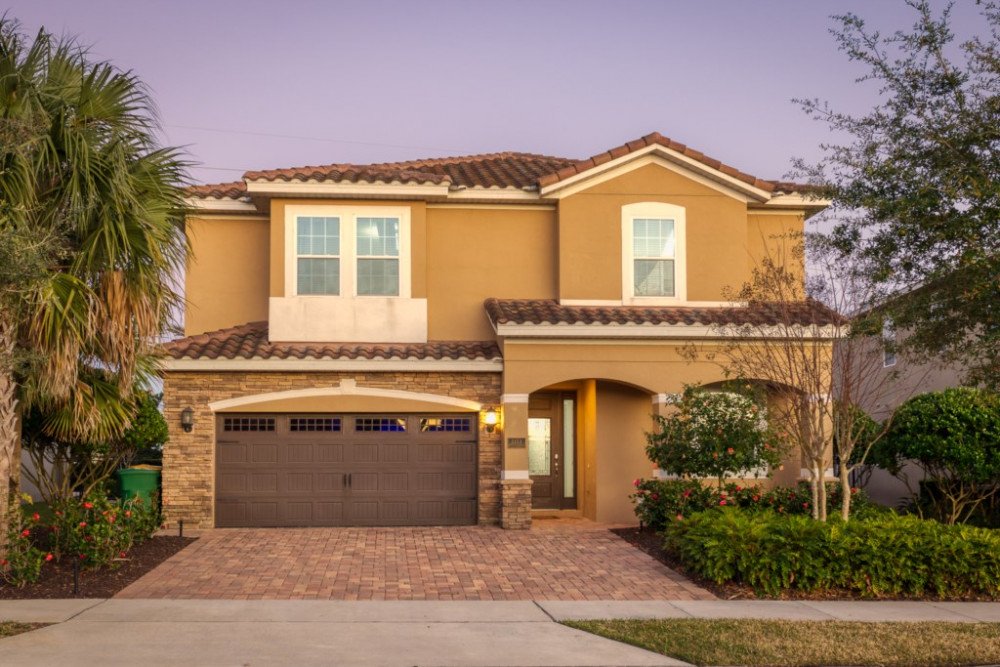 This gorgeous villa is the perfect mixture of luxury and magic for those adults that might want to take a break from the magic, but the kids that never want it to stop!
With a Disney princess bedroom (2 twin beds) and Star Wars themed bedroom (another 2 twin beds), your kids will never have to leave the magic behind. Plus, a Mickey themed game room stocked with Foosball and air hockey tables ensure that the fun doesn't have to stop at the parks!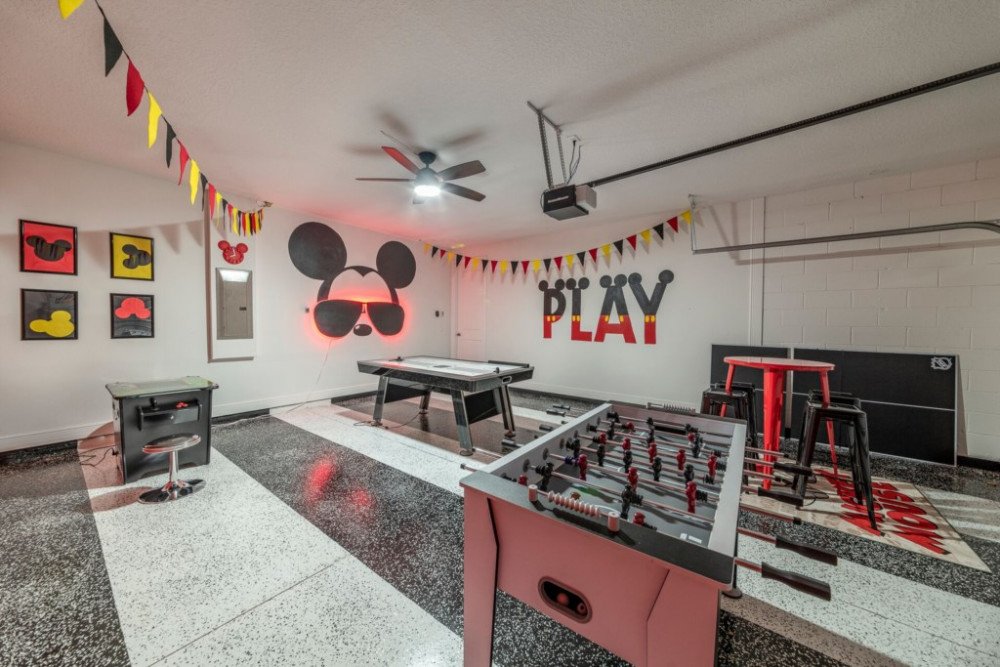 For the adults, a private pool and hot tub is sure to delight, as will the home theater and coffee nook. Basically, if you've got a group of 12-16 who can't wait to soak up some Orlando fun, this is the vacation rental near Disney World for you!
Book your room here today!
2. Frozen and Harry Potter Themed Villa – Sleeps 26
You know how they say, "the more the merrier?" Well, that has never been more true in this stunning Orlando vacation rental that sleeps 26!
And yes, you read the right, 26! How does that break down exactly?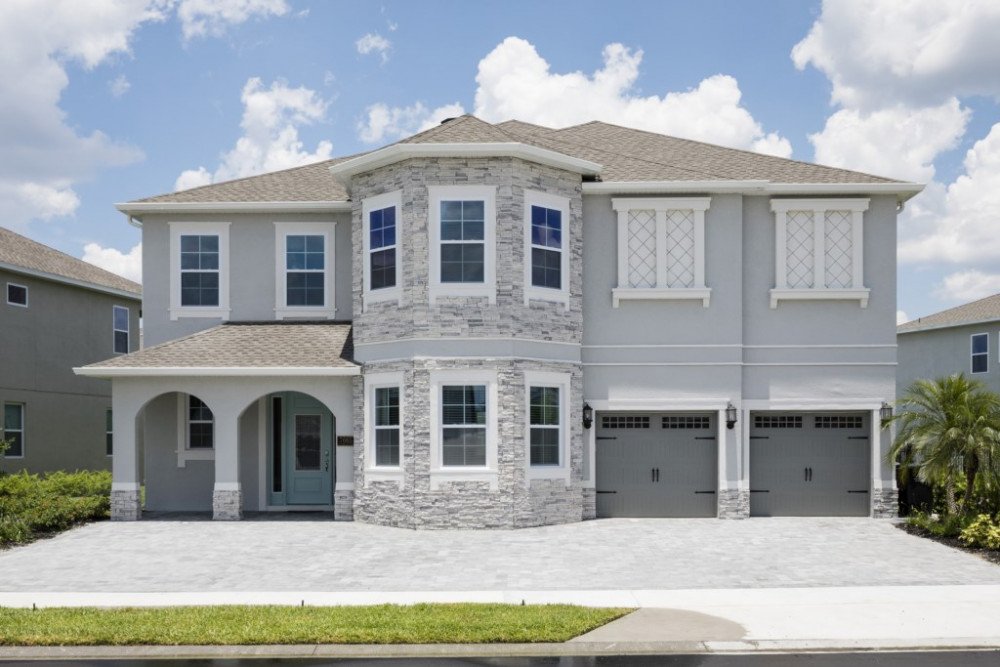 One gorgeous Frozen themed bedroom with two double beds, one Harry Potter themed dormitory with three bunk beds and one trundle bed, plus 8 luxurious King sized beds for all of the fun-loving adults joining you on your trip.
And, if the magical accommodations for the kids and luxury for the adults wasn't enough to impress you- don't worry, Encore Resort doesn't stop there! You'll also get a private pool, hot tub, in home theater, game room, 2 car garage, balconies, and private washer and dryer.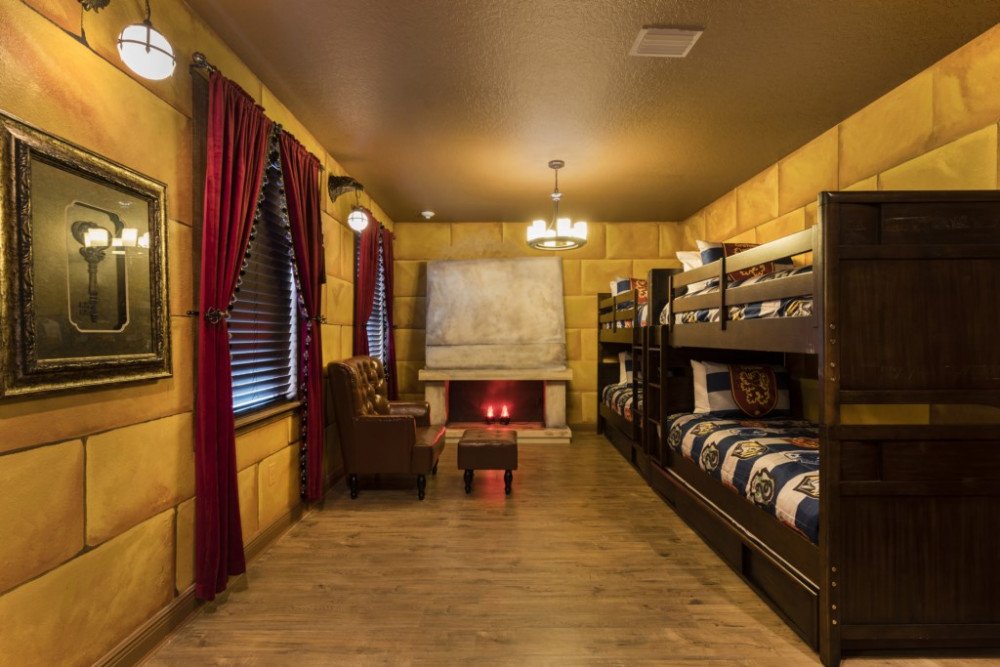 So basically, this themed vacation rental near Disney World is the best way for you and your ThemeParkHipster besties to travel in style!
Book your room here today!
3. Mickey, Minnie, Harry Potter and more Themed Villa – Sleeps 14
What do you like more, Mickey and Minnie, Harry Potter, or gaming? The good news is, if you pick this villa, you don't have to decide!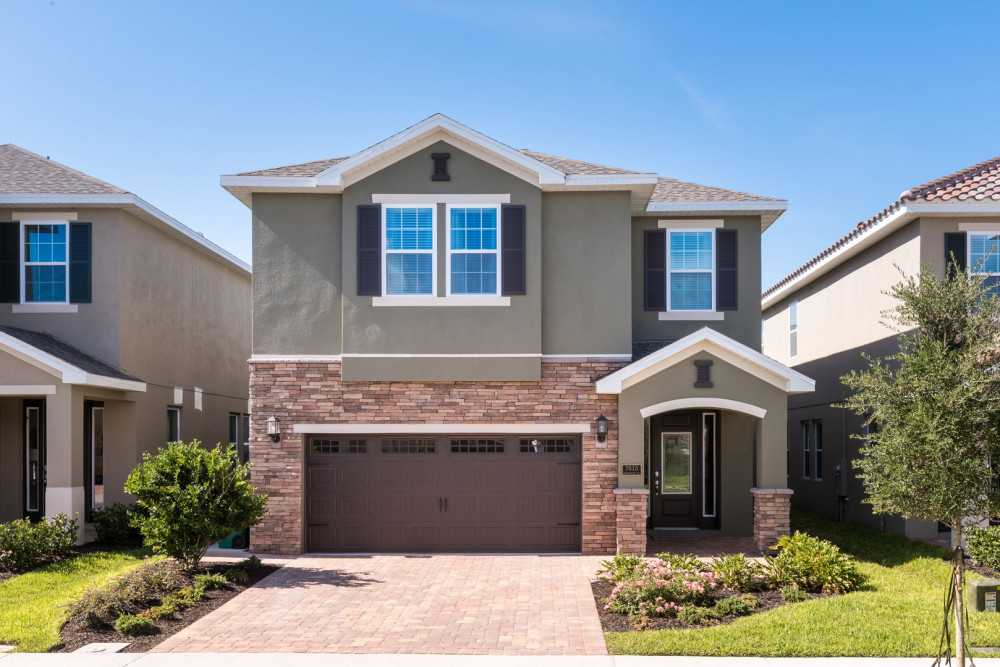 With the cutest Mickey and Minnie themed room you ever did see, plus a bedroom with a classy yet magical Harry Potter flair, every member of your party will be excited to stay in this Orlando resort rental near Disney World.
And if you're still not pumped, don't forget about the retro themed gaming room complete with a foosball table and full sized arcade gaming system!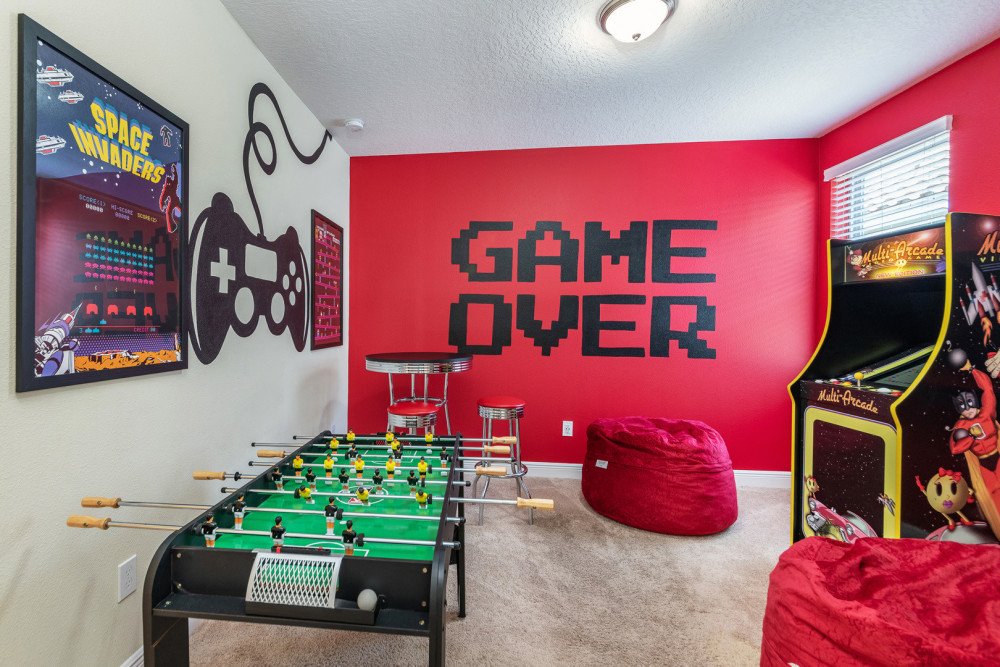 Plus, with your own private pool and hot tub, kids aren't the only one who will be psyched to try out this rental villa near Disney World!
Book your room here today!
4. Harry Potter and Finding Nemo Themed Villa – Sleeps 10
This two family villa is the perfect Orlando getaway for any Disney or Universal fan.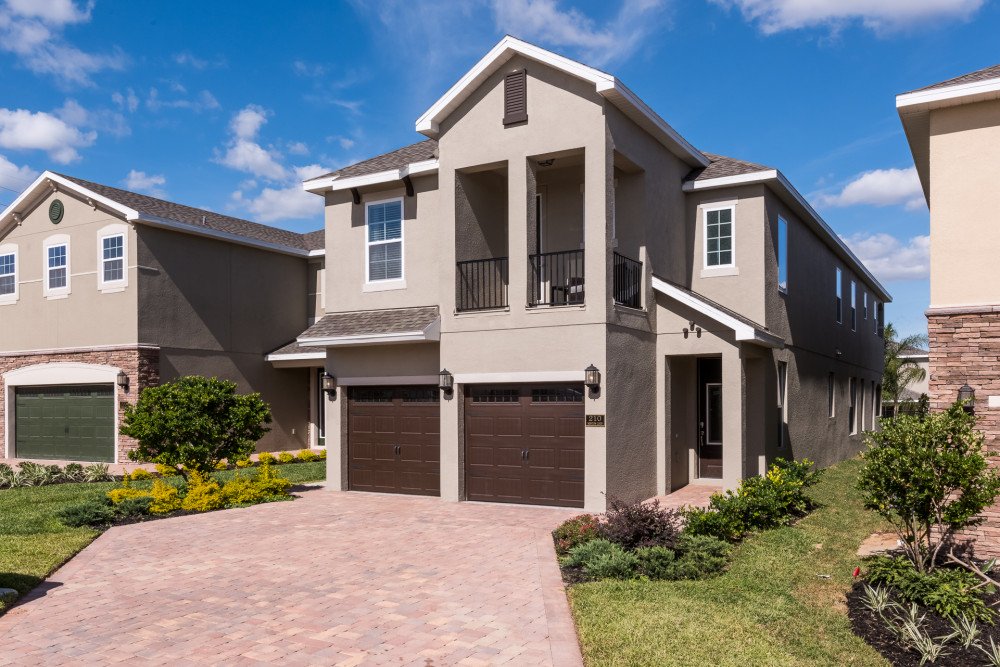 From two twin beds that legitimately feel like the guests are under water, surrounded by Nemo, Dory, Crush, and friends, to a Queen sized bed that feels like it's flying in the middle of a Quidditch match the only problem you might have in this themed vacation rental near Disney World is fighting over who's bed is whose!
However, if you do have some adults on the trip that like to take a break from all the magic- fear not!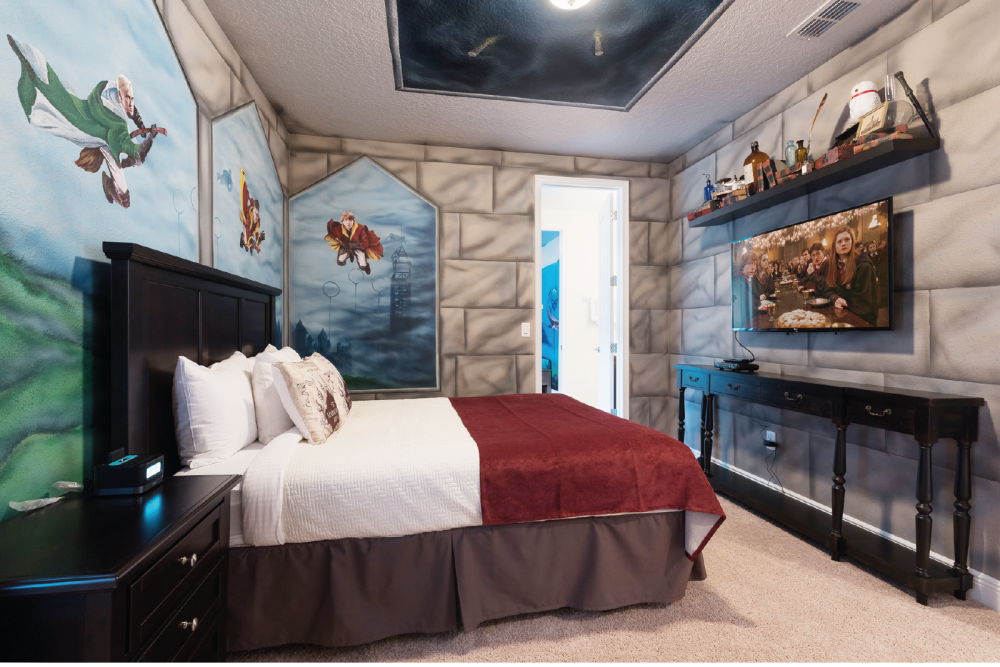 Multiple other King and Queen sized beds adorn this villa, surrounded by classy decor. Plus with a game room, barbecue, private pool, and hot tub, all guests of all ages will have something to keep them happy!
Book your room here today!
5. Beauty and the Beast; Disney; Star Wars; and Classic Automobiles Themed Villa – Sleeps 22!
"The home where dreams come true!"
One reviewer said this after staying in this villa, and we'd have to agree- because it truly does have something for everyone!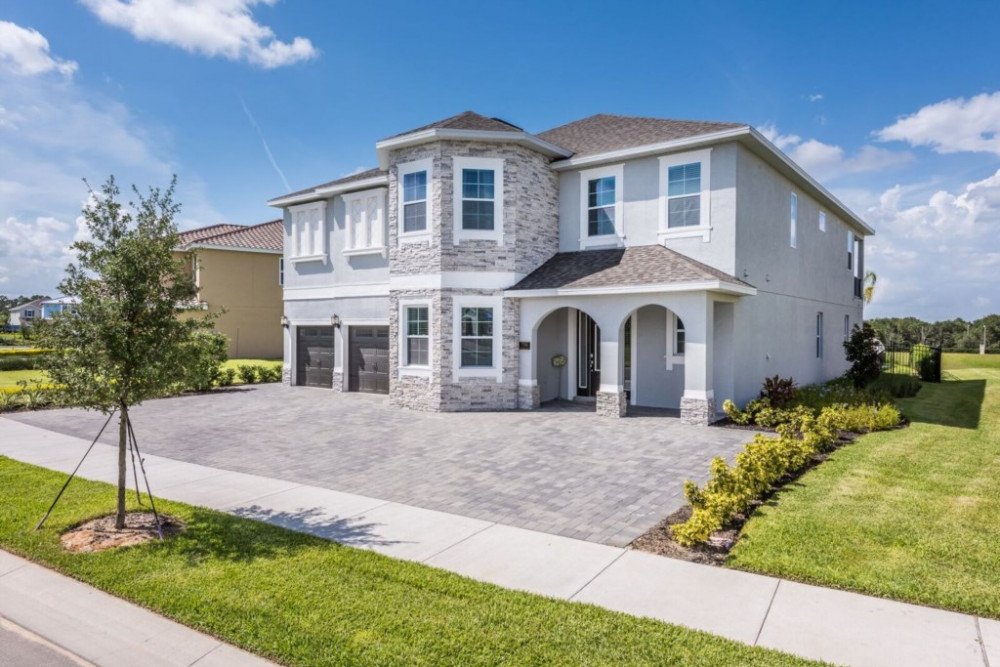 Have a big princess fanatic? She'll love her castle themed bed that comes complete with a slide and Beauty and the Beast tea set!
Have a little storm trooper on your hands? They'll go nuts for their spaceship themed bed, complete with a slide and floor to ceiling Chewbacca, BB8, and R2D2 graphics.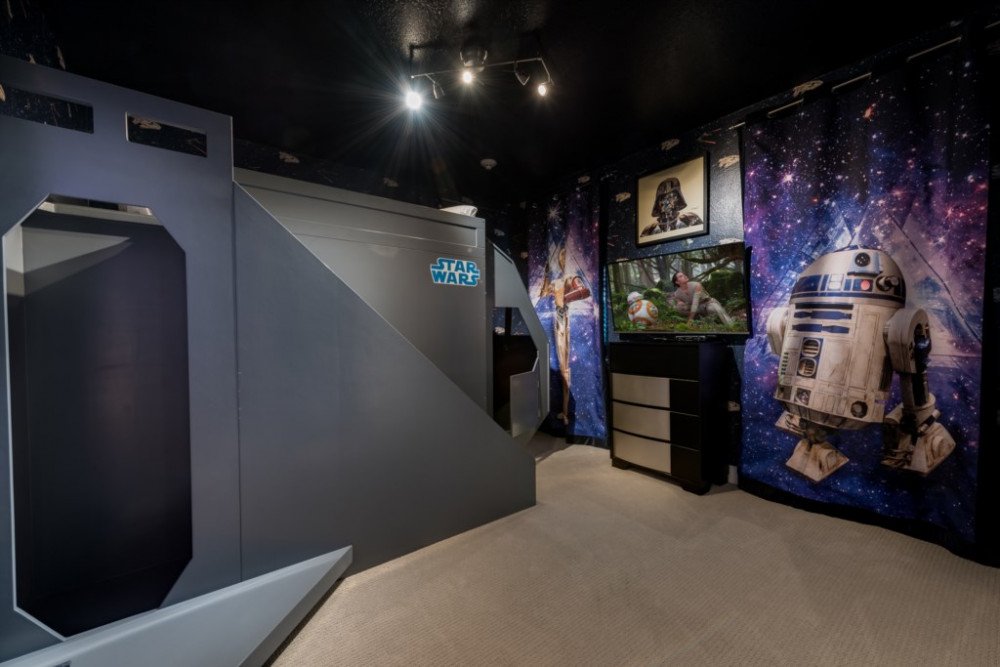 Other room themes include Disney Cruise Line, Disney safari, travel, and aviation. Basically, whoever comes to stay in this themed vacation rental near Disney World, will never want to leave!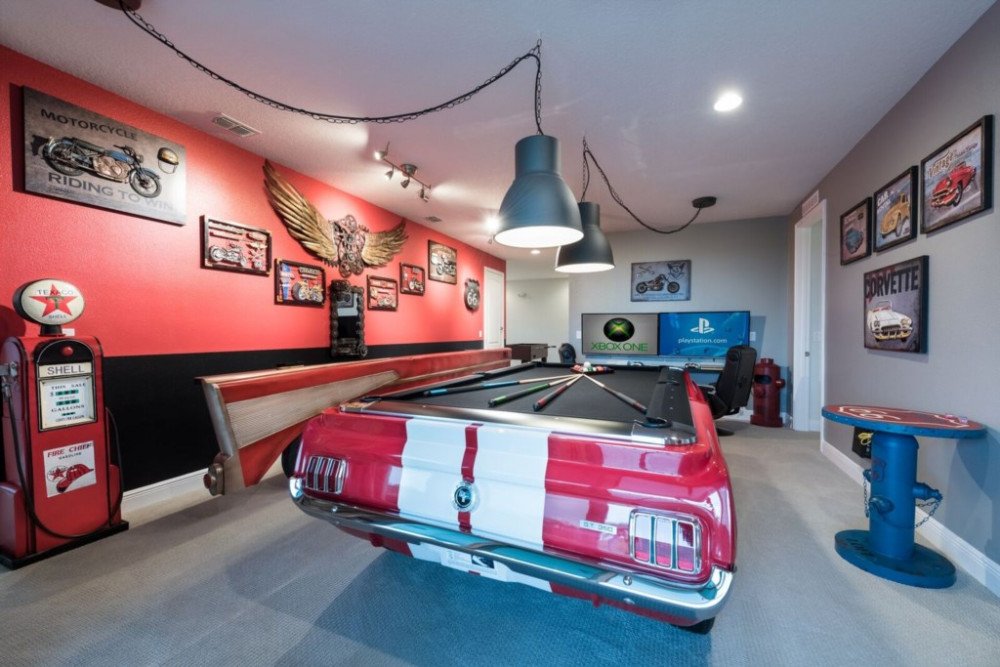 Especially after seeing the private pool, hot tub, home theater, and game room (complete with xBox, Playstation, foosball, and pool tables). In other words, Game On!
Book your room here today!
About Reunion Resort
Now moving one mile closer to Disney World, these amazing Kissimmee Resort home villas at Reunion Resort might as well be on Disney Property!
But, their closeness to the most magical place on Earth is not the only reason to consider choosing one of these top 5 Orlando vacation rentals near Disney World.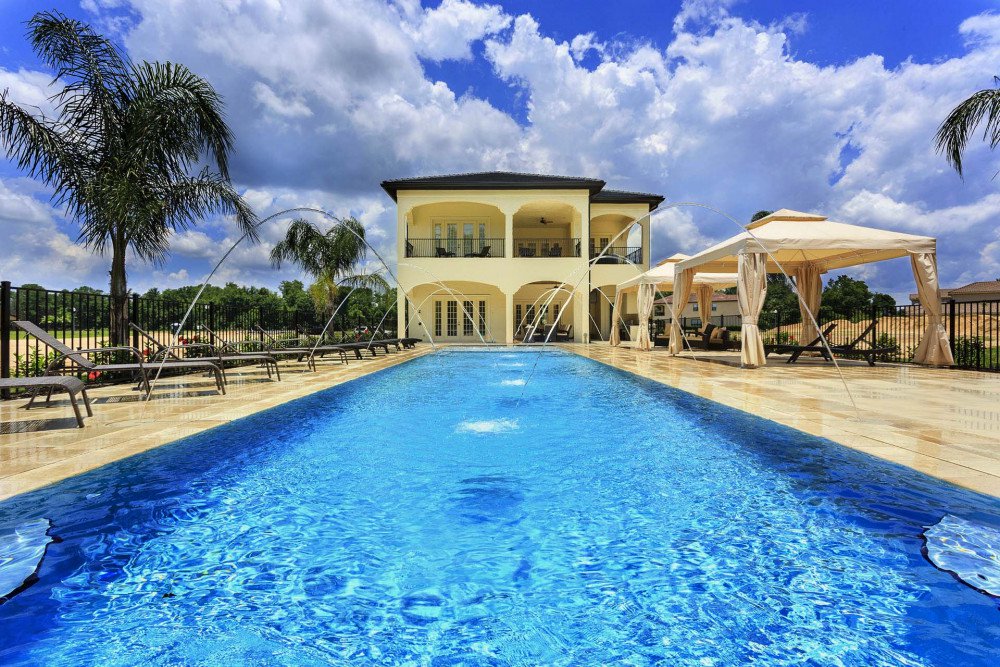 That's because every Reunion Resort Villa stay also guarantees guests 24 hour check-in, unlimited on site water park entry, free high speed Wi-Fi, free shuttle service to Disney Property, 1 hour free daily bicycle rentals, and more!
Guests of these themed villas listed below can also enjoy access to any of the three onsite golf courses, fitness center, and business center.
To keep this short, Reunion Resort is known as a luxury destination for a reason- take a peek into these beautiful resort rentals close to Walt Disney World to find out even more reasons why!
Top 5 Themed Rooms at Reunion Resort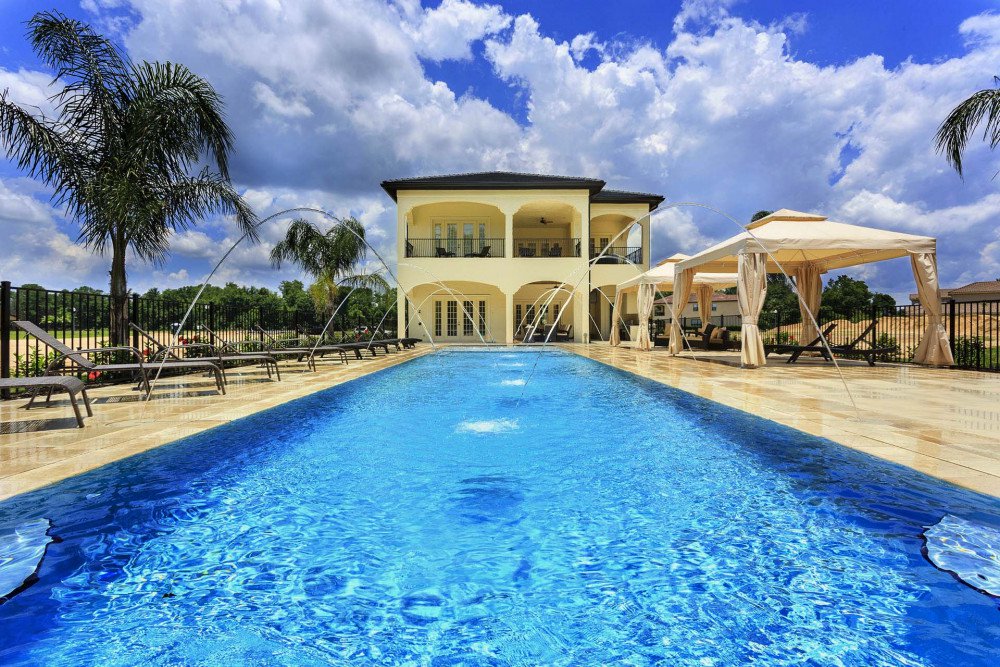 1. Star Wars, Disney, Harry Potter Themed Villa – Sleeps 24
If we're being honest, if you book this themed vacation rental near Disney World, you might not even remember to get out and go to the parks!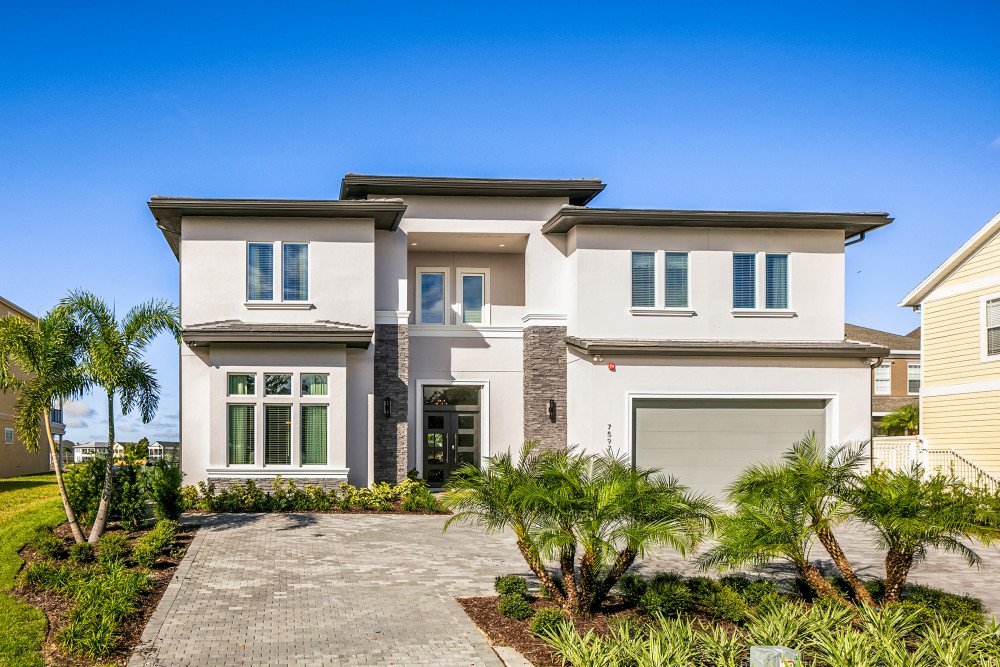 The attention to detail in the themed bedrooms are simply AMAZING, with a Star Wars nook and Sir Mickey's themed room that will make you feel like you're already in the theme parks!
Adults will also find time to play with the casino style card table, in home movie theater, wine refrigerator, private pool and hot tub, and outdoor kitchen. And of course, the fully stocked arcade, complete with air hockey, ski ball, and racing games is sure to please all ages.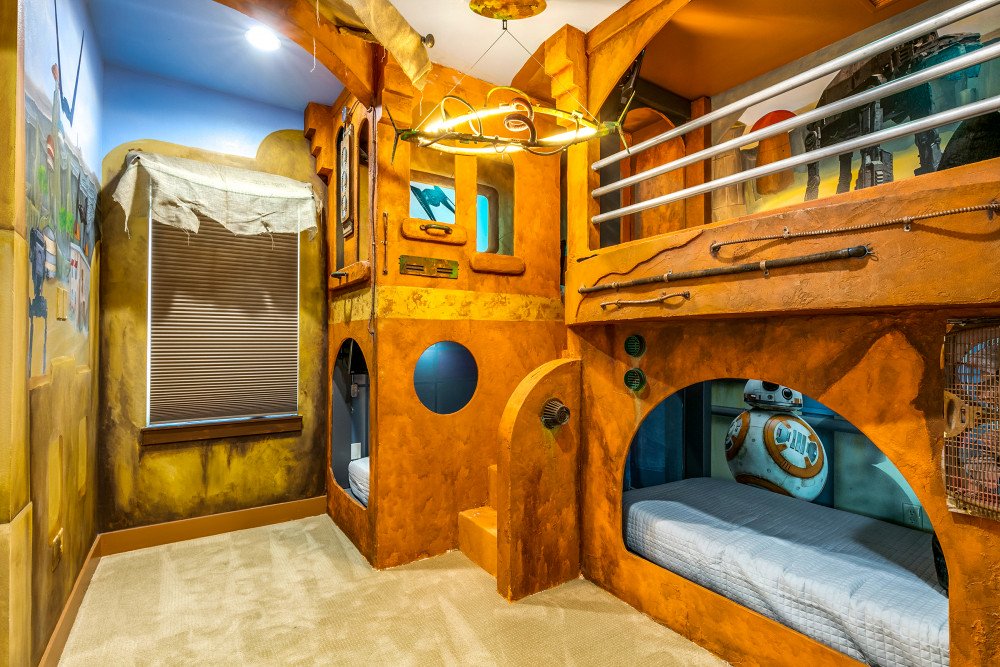 Basically, this is the villa where dreams come true for kids aged 1 – 99!
Book your room here today!
2. Star Wars and Disney Themed Villa – Sleeps 16
An arcade with a Mandalorian flying overhead; Frozen bunk beds overlooked by Anna, Elsa, and Olaf; an in-home theater flanked by Darth Vader and his army of Stormtroopers…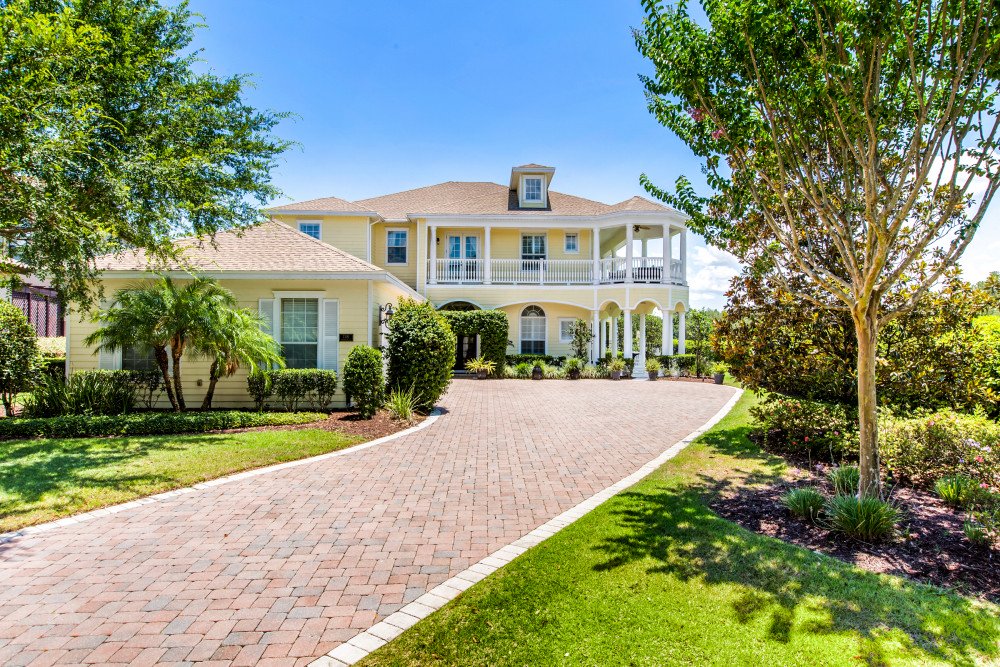 … And believe it or not, that only covers three rooms of this 8200 square foot villa.
Adults looking to book this villa to unwind and relax will love the in-house grand piano, private gym, and balcony overlooking one of the resorts' 3 full size golf courses.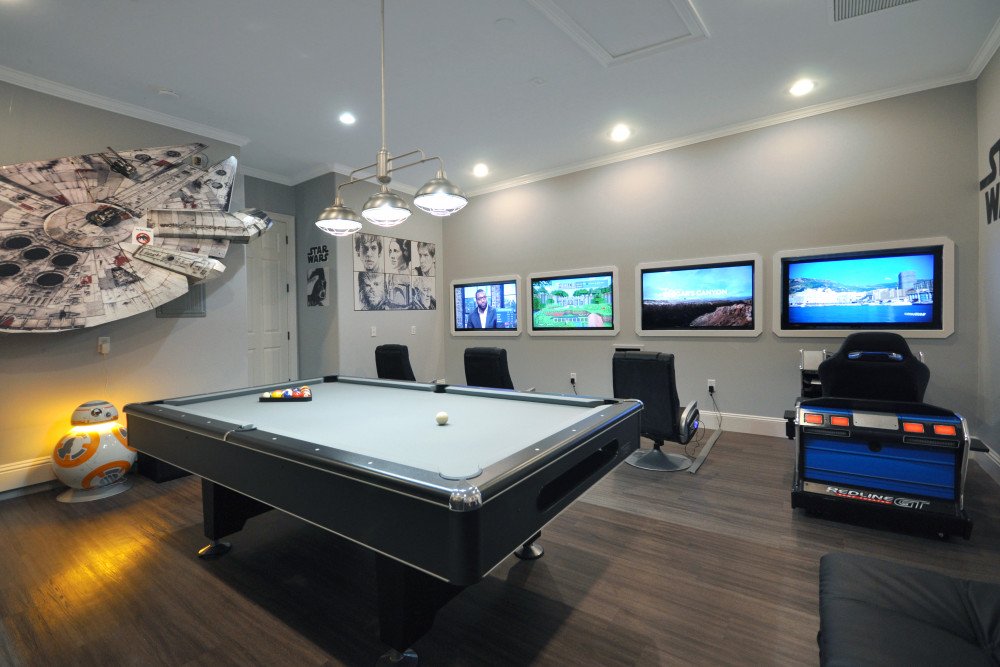 Plus, with your very own private pool, hot tub, and outdoor barbecue and dining area- we're sure this Orlando vacation rental will provide you and your closest friends and family with memories that will last a lifetime!
Book your room here today!
3. Frozen and Star Wars Themed Villa – Sleeps 24
Even if you don't have 23 friends or family members you can think of to invite to this magical vacation accommodation- you're going to want to find some just to experience the magic that is this themed vacation rental!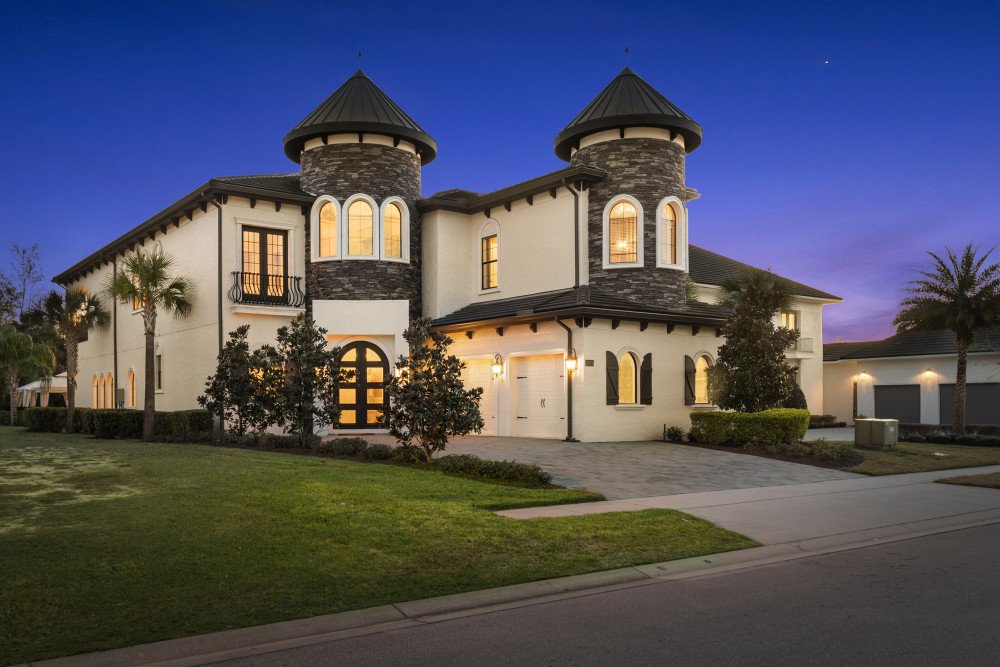 This 9000 square foot villa looks more like a castle than a vacation home- and its private pool and accompanying cabanas only further support this vision!
Decorated in the interior with chandeliers and marble flooring, this villa will please anyone with classy, traditional taste.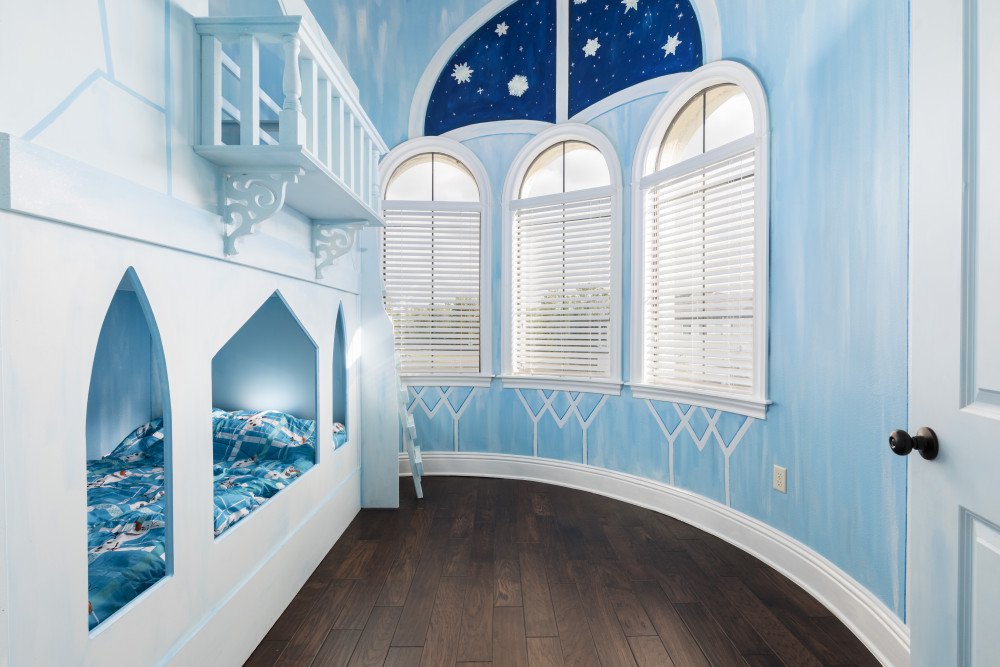 A private gym, home theater, and mini-golf practice course are also sure to please and entertain- while the Star Wars and Frozen themed bedrooms rival any accommodations you can find on Disney's property.
Run, don't walk, to book this gorgeous villa!
Book your room here today!
4. Star Wars, Disney, Captain America Villa – Sleeps 14
For those Marvel superhero fans out there that didn't yet feel the love in our themed vacation rentals near Disney World lineup, don't fear, Captain America is here!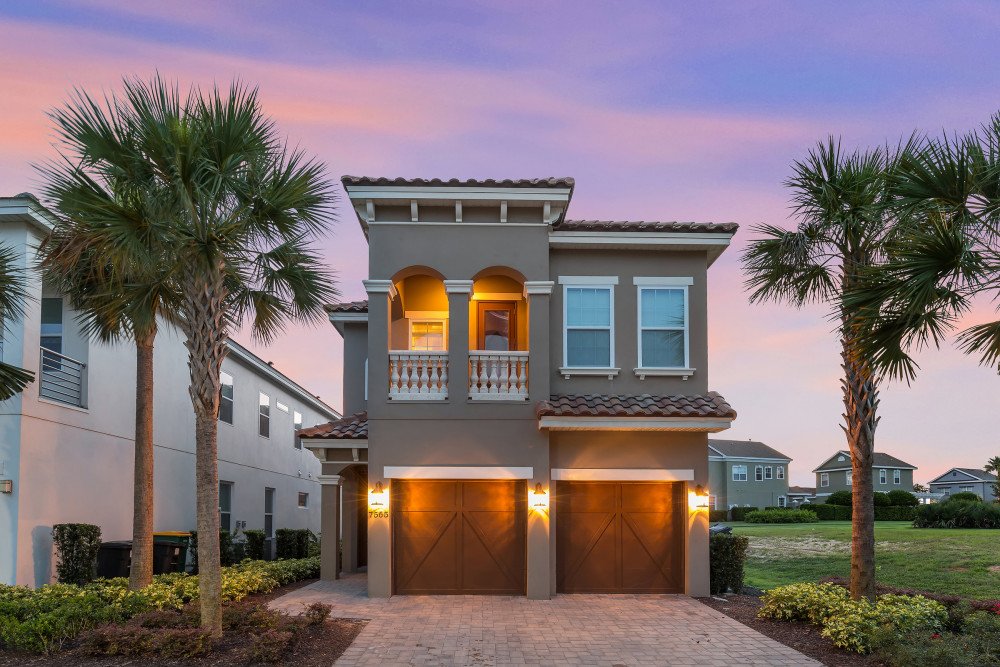 This 3374 square foot villa is truly immersive for all fandoms! Adults and kids alike will enjoy the Captain America themed home theater with insane overhead lighting that's sure to make you feel like you're in an epic Marvel movie.
Kids may never want to leave their Star Wars space pod beds, and little princesses will feel right at home with the actual castle inside their bedroom.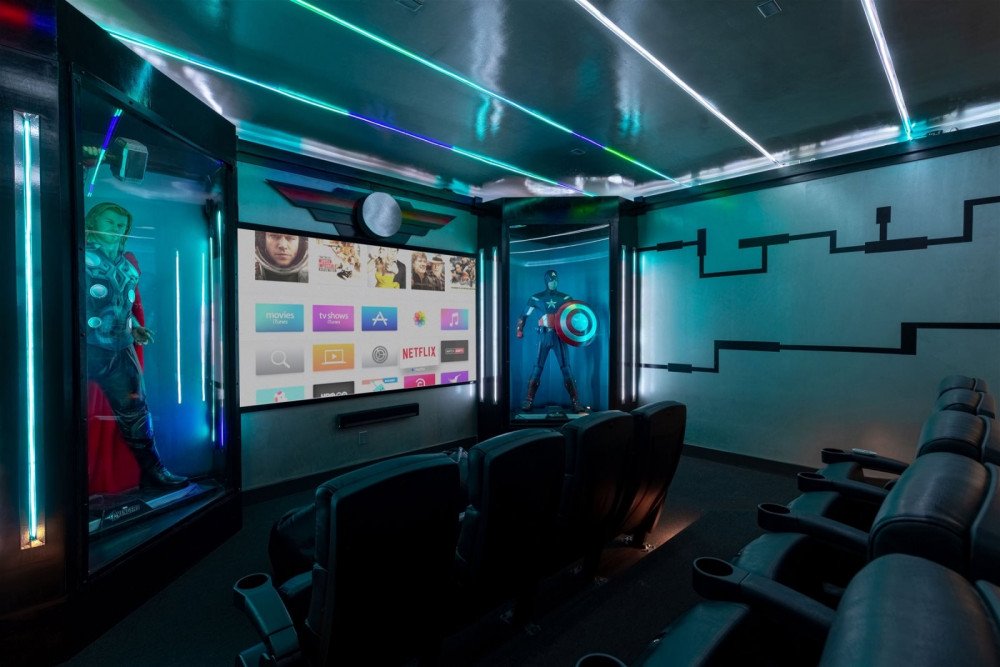 Adults are sure to love the bright, modern decor, bedroom balconies, and private poolside area complete with an outdoor barbecue and dining setup.
In other words: this villa is sure to make magic for guests of all ages!
Book your room here today!
5. Harry Potter, Bowling Alley Villa – Sleeps 32!
In typical ThemeParkHipster fashion, we saved the best for last! Because…if we're being honest…mansion might be a better word to describe this rental home!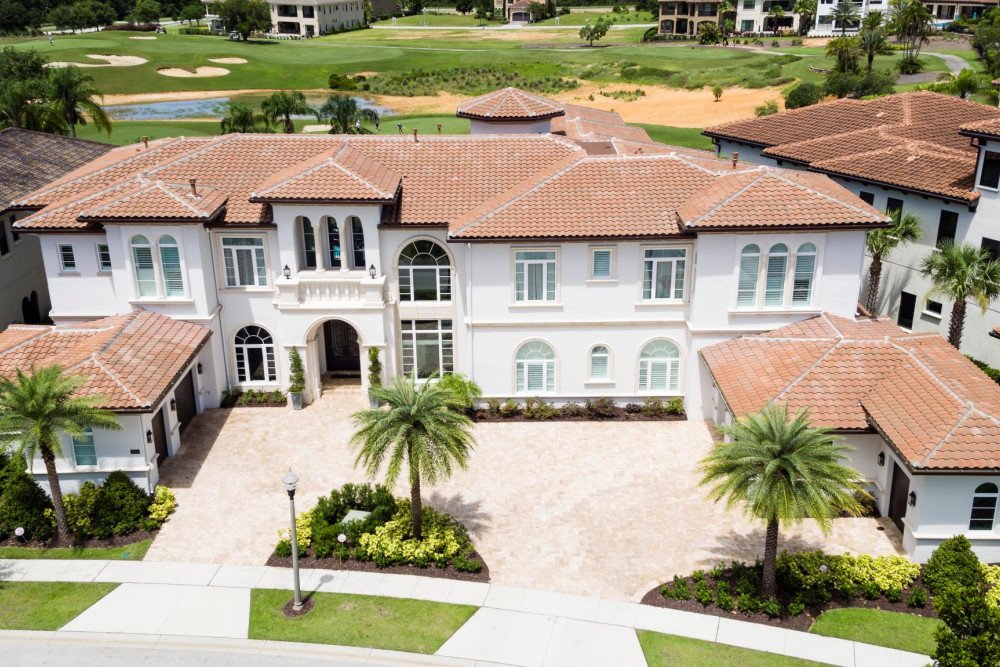 With 13 bedrooms, 15.5 bathrooms, a private gym, home theater, bar, game room, bowling alley, and golf simulator- you might have to stay in this villa for more than a week just to make sure you have time to see all the rooms!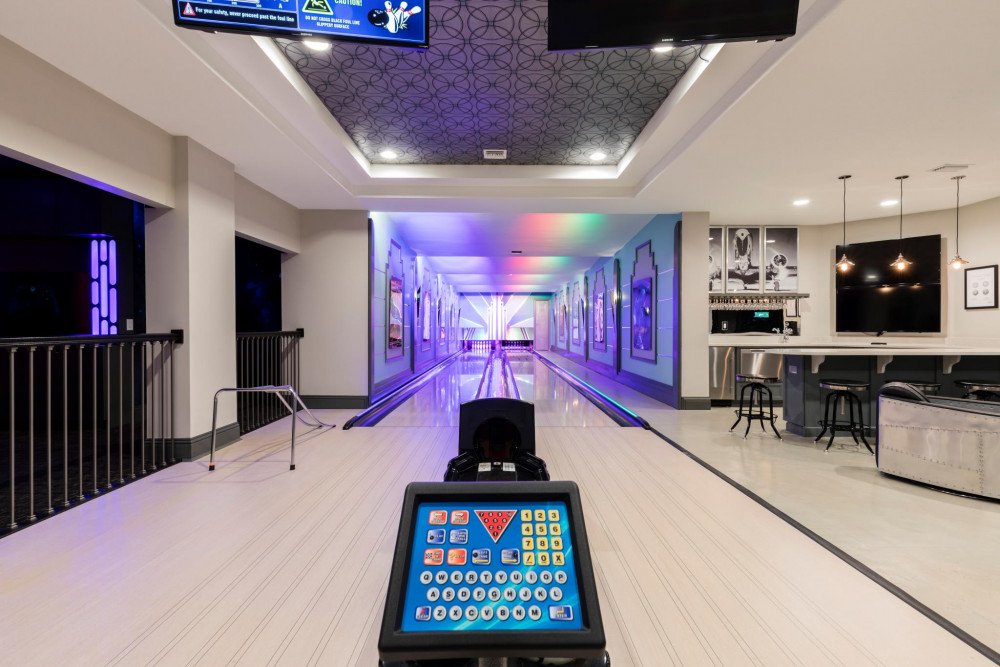 A Harry Potter themed room, with its very own Flourish and Blotts and Platform 9 and ¾ is sure to convince kids that they are actual Hogwarts students. While the luxurious décor in the rest of the villa is sure to convince adults that they'll never want to check out!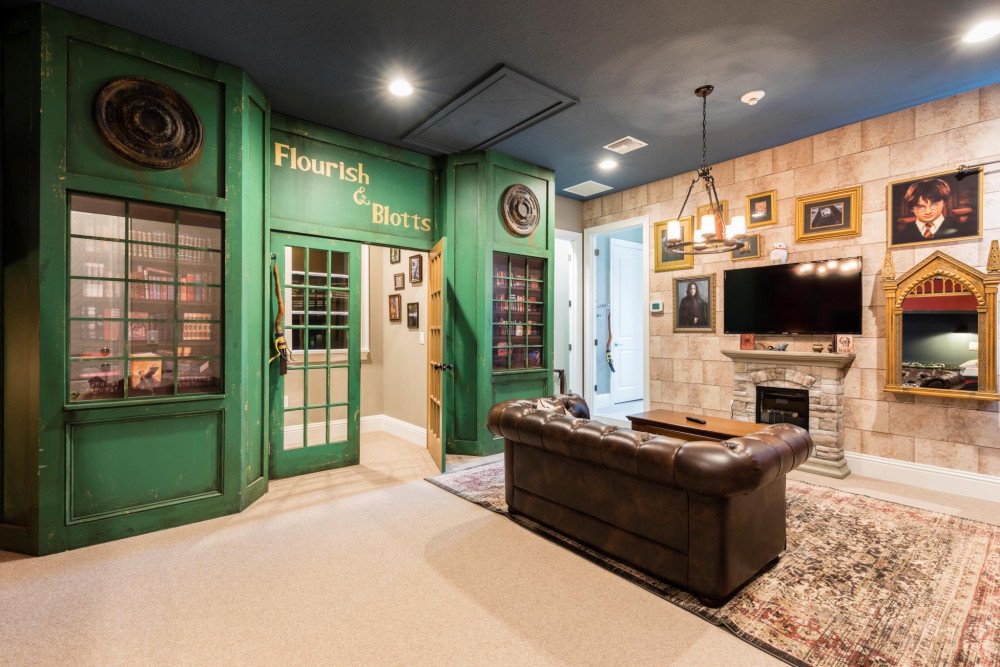 In short: booking this vacation resort rental close to Disney World guarantees the vacation of a lifetime!
Book your room here today!
What to Know Before Choosing Your Orlando Vacation Resort
Now that you know which resort villas are the best, let's go through how to choose the best one for your trip.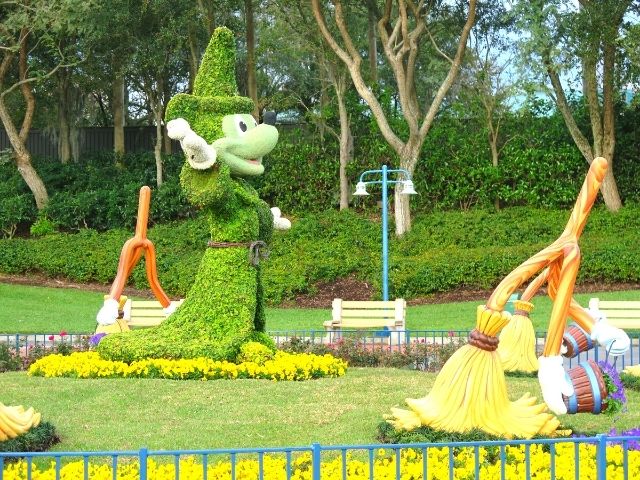 How much do these themed vacation rentals near Disney World cost? Are they really worth the money?
Although this question varies by which themed vacation rental you choose and how many people you go with, we would definitely say, yes! Especially if you plan to go during an off season time (discussed below) and with as many people as the rental can possibly fit.
For instance, the Beauty and the Beast, Disney, Star Wars, Classic Automobiles Themed Villa that sleeps 22 listed above is $600 per night in February of 2021.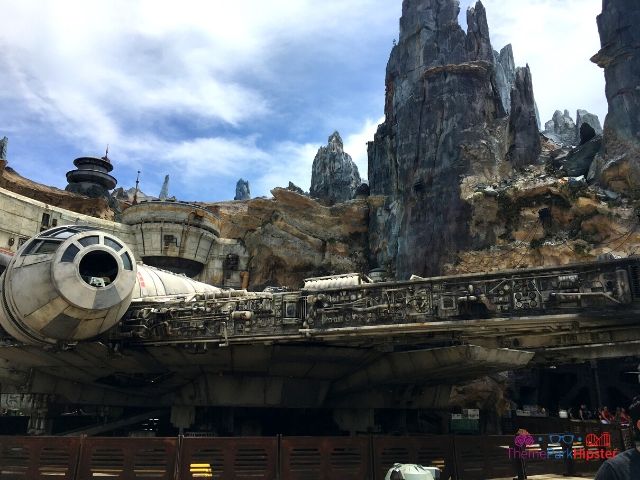 Of course if this was a room for your typical family of 4, that would be a lot of cash to dish out! But remember, this is a villa- meant to give you and your closest friends and family a private, luxury experience.
So, if you divide $600 by 22 guests, this amazing 5 star villa only comes out to less than $30 per night per person! That's just $120 per night for a family of 4…and don't forget, with that comes a private game room, movie theater, pool, and water park entry.
Where else are you going to get all of THAT for just $30 per day?!
ORDER NOW to secure your ticket reservation in the parks! GET MY DISNEY TICKETS!
When is the best time to rent a themed vacation rental near Disney World?
The most inexpensive rates for the rentals listed above are in September, October, early November, early December, late January, early February, and May. Or, basically, the more "dead" tourist times around Holidays and school closings.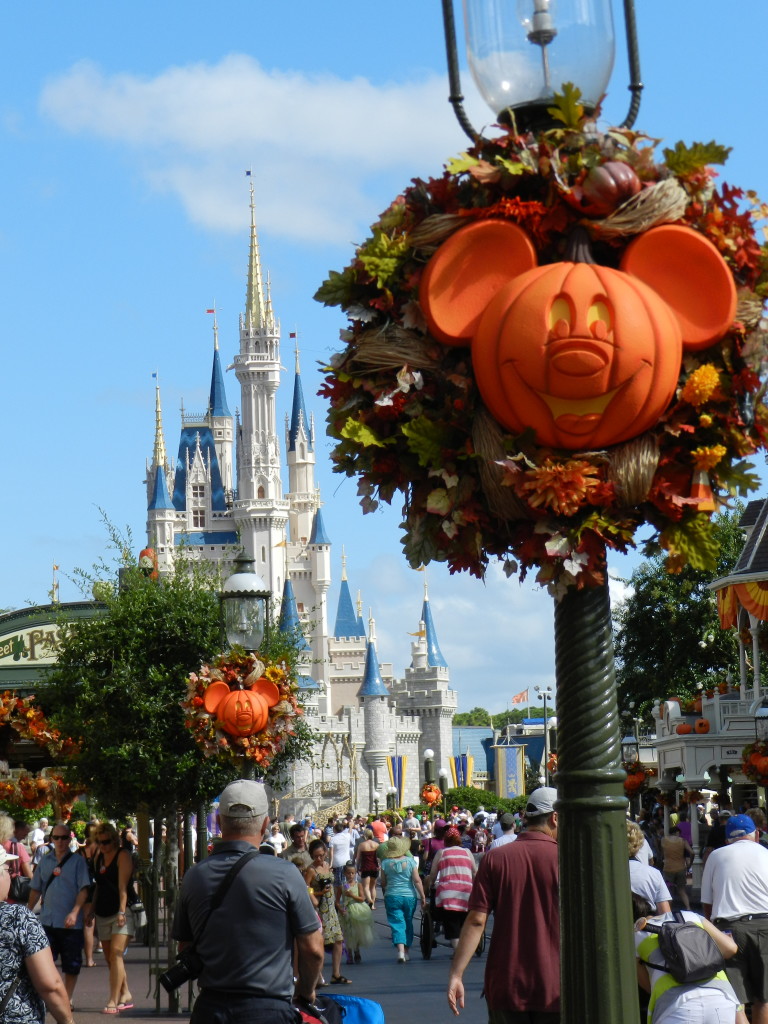 As a rule of thumb, any Orlando vacation you plan to take will be cheaper and less crowded right before or after the Holiday season.
Won't I miss Disney if I stay off property?
We know, for those ThemeParkHipsters who always like to stay on property, trying something new may feel like a big switch.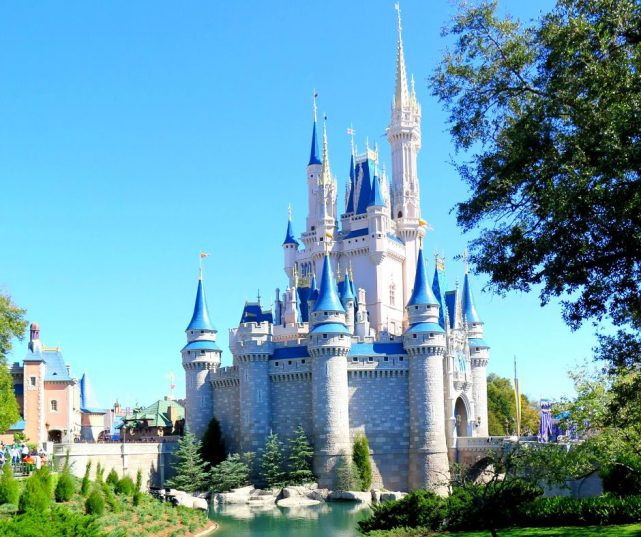 But don't worry, neither of these resorts is more than 7 miles away from Disney property, which honestly means you're closer to some of the parks than actual Disney hotel guests!
Plus, both the Encore and Reunion Resorts offer free shuttle service to Disney, so the convenience factor is still right there.
And remember, this option will also allow you to enjoy Disney in a whole new way- with luxury, privacy, and lots of friends and family by your side!
Ready to start planning your next Disney World vacation? Listen to the latest podcast episode on Apple or on your non-Apple device now!
3 Easy Tips to Remember for Your Orlando Vacation Rental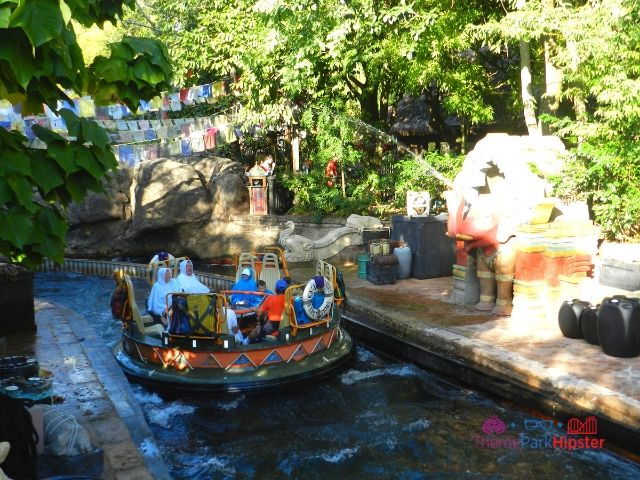 1. Getting the Best Rate Possible for a Vacation Rental
If you're seriously considering booking one of these top themed vacation rentals near Disney World, then it might be time to start planning!
Go to any of the links above and click "Rates" in order to see what months you can secure the best rates. And then…
Start scoping out friends and families to join you! The easiest way to make one of these Disney vacation rentals feasible for your budget is by filling it up with as many people as possible!
Ready to plan your theme park trip? Watch the best vacation planning tips on YouTube. Get started here!
2. Saving for a Vacation Rental
The best way to start saving up to stay in one of these awesome villas near Disney World is to first figure out exactly which one you're staying in for how many days. With this in mind, you can establish a real savings goal to work towards.
Then, once you have the number in mind of how much money you'll need, it's time for the fun part: actually saving!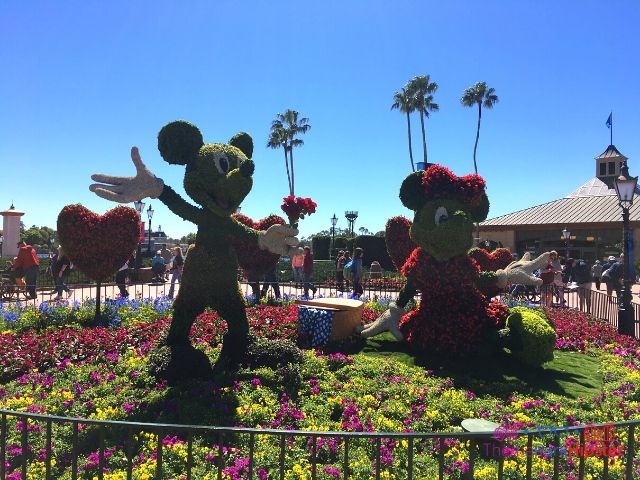 Just like with any other savings goal, it's much less overwhelming to save if you do so a little bit each and every day. So, open up a brand new savings account, just for your dream Orlando vacation, and start depositing!
Whether you choose to have a certain percentage/amount taken out of each paycheck that gets directly deposited into this savings account so you don't even have to think about it- or whether you substitute out unnecessary purchases.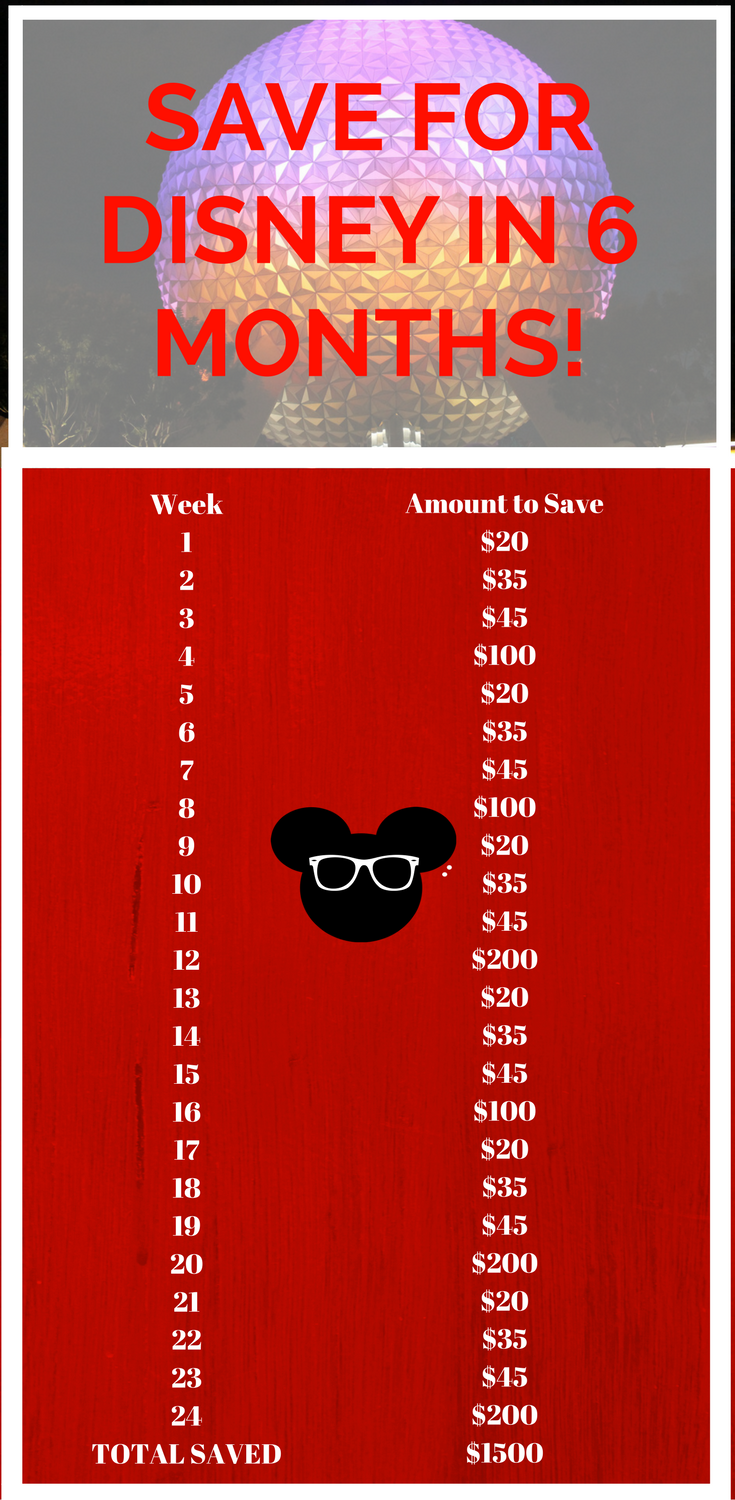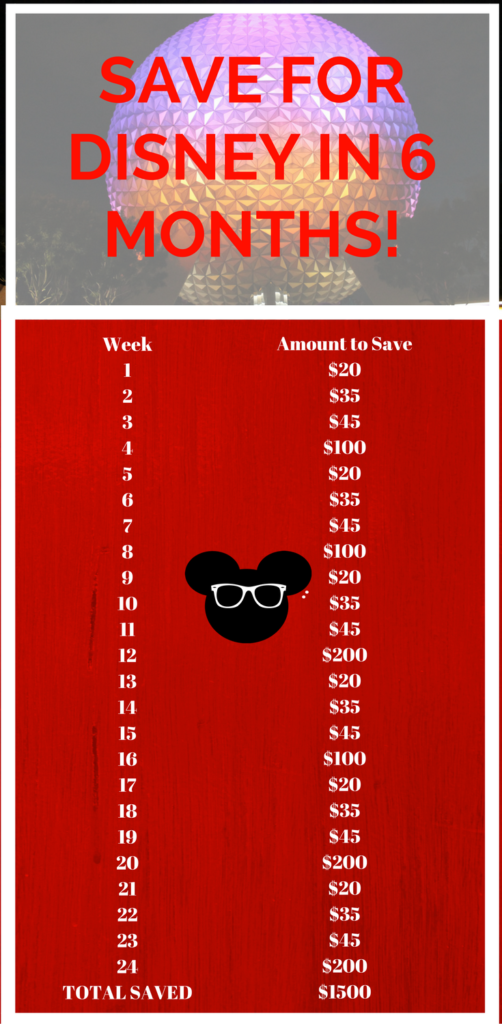 For example, impulse buys and coffees and lunches out, for deposits into this savings account, you'll start to see money add up pretty quickly!
3. Choosing the Best Vacation Rental for Your Trip
We know, all of these themed vacation rentals near Disney World seem pretty awesome…how do you choose just one?
Well, the first thing to consider is your price point.
If money is no option, then we certainly consider splurging a bit more for the Reunion Resort Villas. Even though split up amongst all those guests it still comes to a reasonable price, it certainly can't rival the value that Encore Resort offers.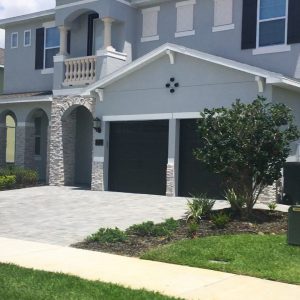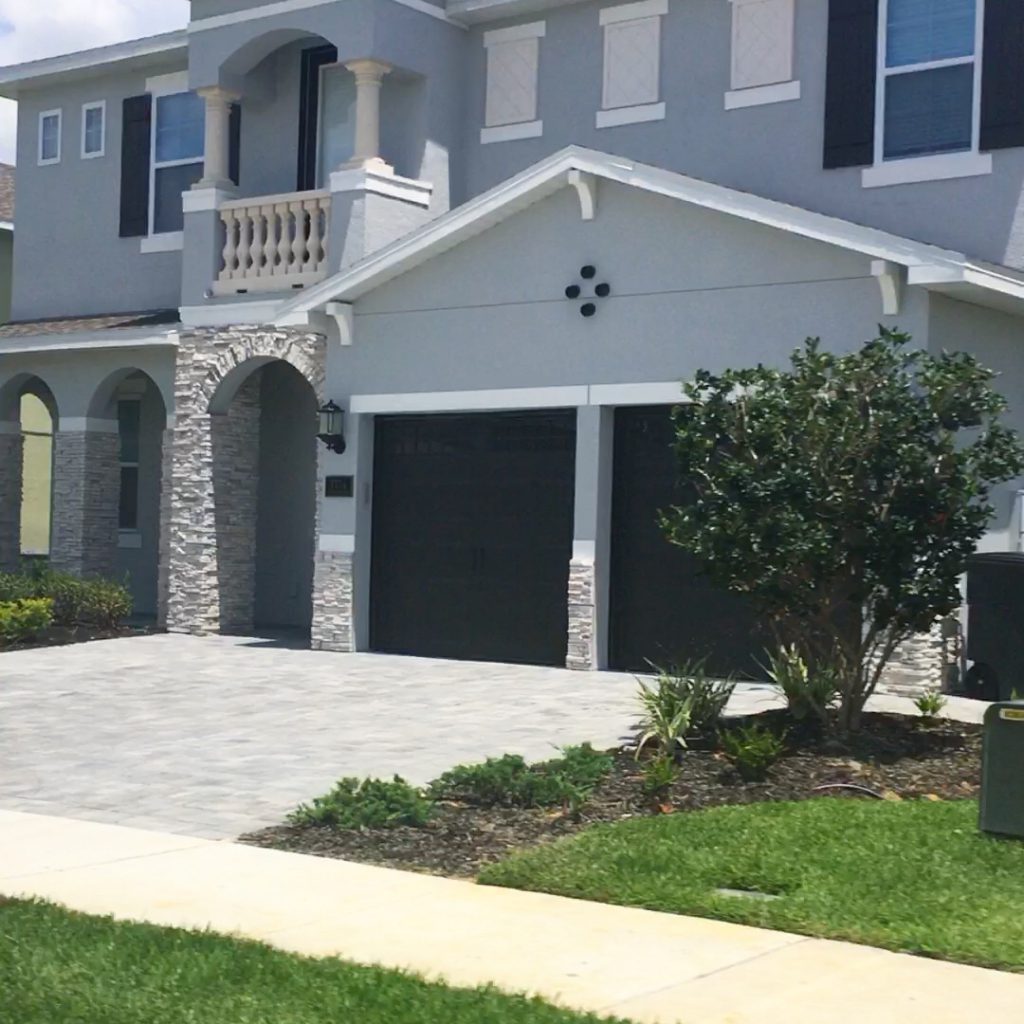 The next point you'll want to consider for choosing the right themed home for your trip is how many people you plan on having with you.
Because of course the best way to get the most bang for your buck is to invite as many guests as the villa can hold!
After you've considered those two logistical factors, it's time to think about the most fun factor: the theme!
Which bedroom theme are your children going to go crazy over? Star Wars? Mickey? Harry Potter? Etc.
Which game room is stocked with more of the types of games you want to see? Which pool and outdoor area looks like it suits more of your needs?
All of these final aesthetic considerations are just the cherry on top to make sure that you and your squad are going to have the most magical trip ever!
Ready to plan your theme park trip? Watch the best vacation planning tips on YouTube. Get started here!
Final Thoughts on Themed Vacation Rentals Near Disney
Overall, we hope this helped take some of the pressure of vacation planning off of you and your family.
We know that while sometimes vacation planning is exciting, other times it can be exhausting to find the perfect accommodations that offer everything you need and want…but hopefully this article helped you figure out just that!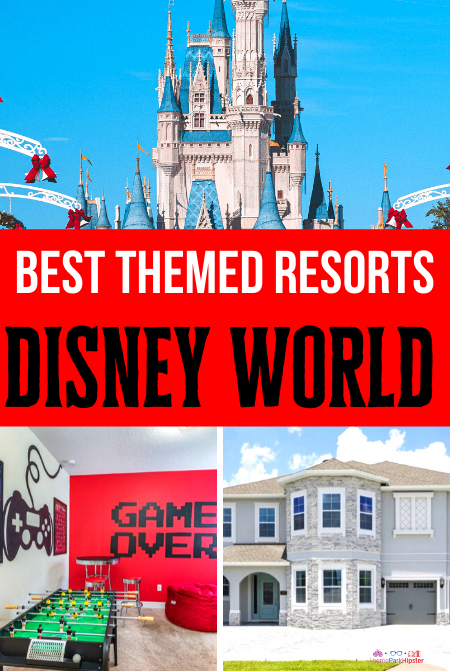 Have you ever stayed in one of these awesome themed vacation rentals near Disney World? Know of any other off theme park property accommodations worth looking into? Let us know in the comments below! We can't wait to check them out!
Until next time, Happy Park Hopping Hipsters!
About the Author
Gina is a former Walt Disney World and Disney Cruise Line Cast Member who enjoys reliving the magic by writing helpful tips and tricks for future guests!
Check out more about her Disney adventures and writing endeavors at www.ginaarfi.net.