There has been quite a stir in the Disney community regarding the Disney resort parking fee. This controversy has led to the question of the week:
Do you have to pay to park at Disney Hotels?
Yes and no.
THIS POST MAY CONTAIN AFFILIATE LINKS. PLEASE READ MY DISCLOSURE FOR MORE INFO. 
Some time ago, Disney made it where reservations for registered guest made for March 21, 2018 and beyond would now have a standard overnight self-parking fee.
The new Disney resort parking fee will now be applied to your hotel bill when you get ready to check-out.
Take note that all the parking fees include applicable tax.
Disney Resort Parking Fee Backlash
Die-hard Disney fans who have been visiting the parks never thought Disney would resort to this level in regards to the additional hotel fee. However, Disney has wanted to implement this cost with its nearby resort competitors to be more along the lines with industry standards.
Unfortunately, you will now have to suffer with this additional price hike and just another thing to budget for on your Walt Disney World vacation.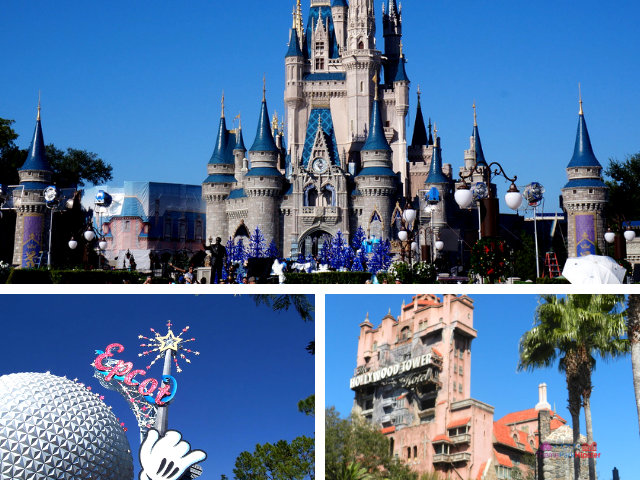 And believe me, parking fees on any vacation do take up a significant amount in your holiday budget.
Still, Disney fans didn't believe that a Disney resort parking fee would have ever been an issue to think about for their trip.
Overall, Disney is still a business at the end of the day. A business that has to make a profit and report strong financial standings to its shareholders.
Let's Take A Closer Look at Disney's NEW Resort Parking Fee Breakdown.
The resort fees listed below apply to register hotel guests parking vehicles overnight. As you go through the prices, you'll see that they're all going up once again!
Standard Overnight Parking charges per Resort Category: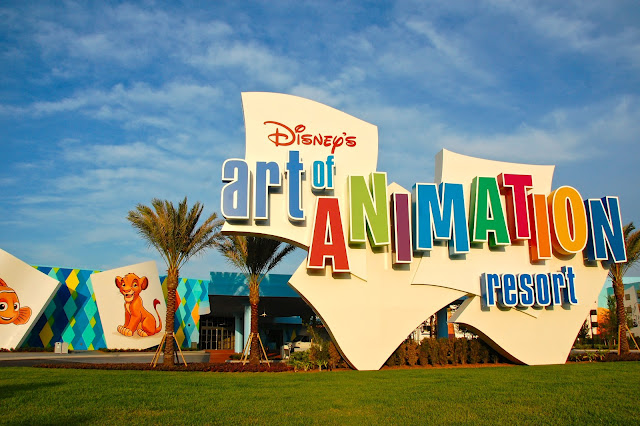 For reservations made before June 18, 2019 for arrivals in 2019 or 2020:
Disney Value Resort Parking Fee: $13 per night
Moderate Resort Parking Fee: $19 per night
Disney Deluxe and Deluxe Villa Resort Parking Fee: $24 per night
For reservations made June 18, 2019 and thereafter for arrivals in 2020:
Disney Value Resort Parking Fee: $15 per night
Moderate Resort Parking Fee: $20 per night
Disney Deluxe and Deluxe Villa Resort Parking: $25 per night
Complimentary standard parking is available to Guests staying at the Campsites in Disney's Fort Wilderness Resort. Each campsite provides parking space for one (1) motorized vehicle.
Do Disney Vacation Club Members have to pay to park at the resorts?
According to Disney, DVC Members will not be charged for standard overnight self-parking when staying at a DVC Deluxe Villa, regardless of whether they use vacation points or another form of payment.
Members will also not be charged to park when using vacation points to stay at a Walt Disney World Resort hotel.
How much does it cost to Valet Park at Disney Resort Hotels?
You can use valet parking at select Disney Deluxe Resorts and Disney Deluxe Villas for $33 per night (sales tax included).
Do you pay if you're only visiting a resort as a day guest?
If you plan on visiting any of the Disney resorts as a day guest, then free standard self-parking is available for you to enjoy the dining, shopping, entertainment and recreational experiences at the hotels.
How to avoid parking fees at Disney World resorts?
Use or Rent Disney Vacation Club Points
As mentioned earlier, DVC members will not be charged to park when using vacation points to stay at a Walt Disney World Resort hotel.
If you're only visiting the resorts to experience one of their onsite dining locations or recreational activities, then you don't have to pay to park.
Some people have tried to game the system by checking in online instead of at the front desk and stating that they do not have a car (even though they do). I don't advice doing this, but it's totally up to you.
Book a Stay at a Nearby Resort
There are plenty of offsite resorts to choose from around Walt Disney World. Many times, the only convenience you have at the Disney resorts is the location.
Disney resort prices are usually ridiculously expensive.
You should also consider a luxury vacation home rental near Disney World. I absolutely love them! The vibe in the vacation homes feel like you're definitely on a Florida vacation with the most magical theme parks less than 10 miles away.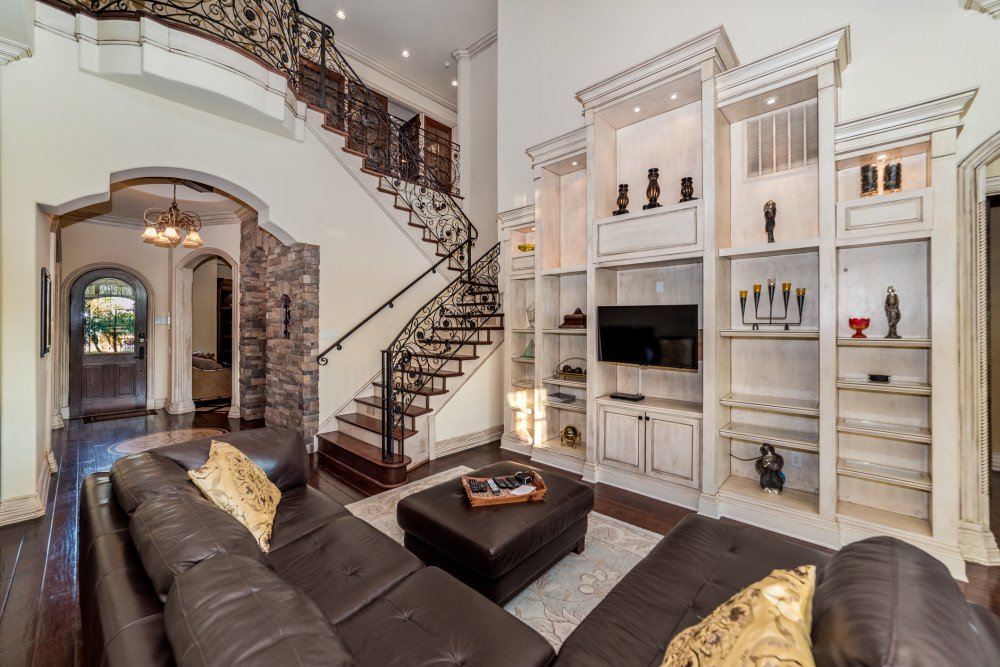 Nearby resorts offer lower cost, better amenities, larger rooms, sometimes free parking, and free shuttles to all the major theme parks in Orlando.
If you have to stay on Disney property, then I recommend the Swan and Dolphin Resort. You will need to pay a parking fee, but you'll be able to stay in the heart of the Disney magic for a fraction of the cost.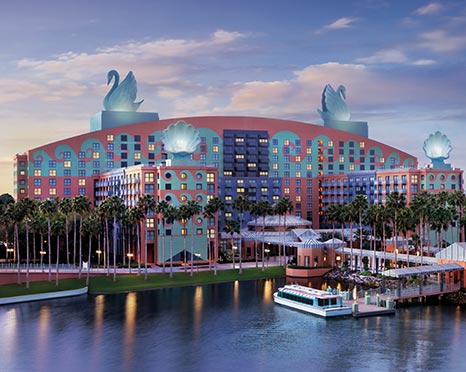 The Dolphin Resort is my favorite resort on the property and has great amenities such as early park access plus boat transportation to and from Epcot or Hollywood Studios all for an affordable price. 
Use Free Disney Transportation
Disney transportation such as the monorail, the buses, and the boats are free for you get around the Walt Disney World Resort property. There's also Disney's Magical Express that will pick you up from the Orlando International Airport and take you directly to your resort for free.
If you do need to head outside the Disney area, then you can use a ride sharing program like Lyft.
Final Thoughts
I know the added Disney resort parking fee is not the best way to budget for your trip, but I hope I was able to give a few things to think about when choosing your type of transportation for your vacation.
What do you think about the new Disney resort parking fees? Let me know in the comment section below.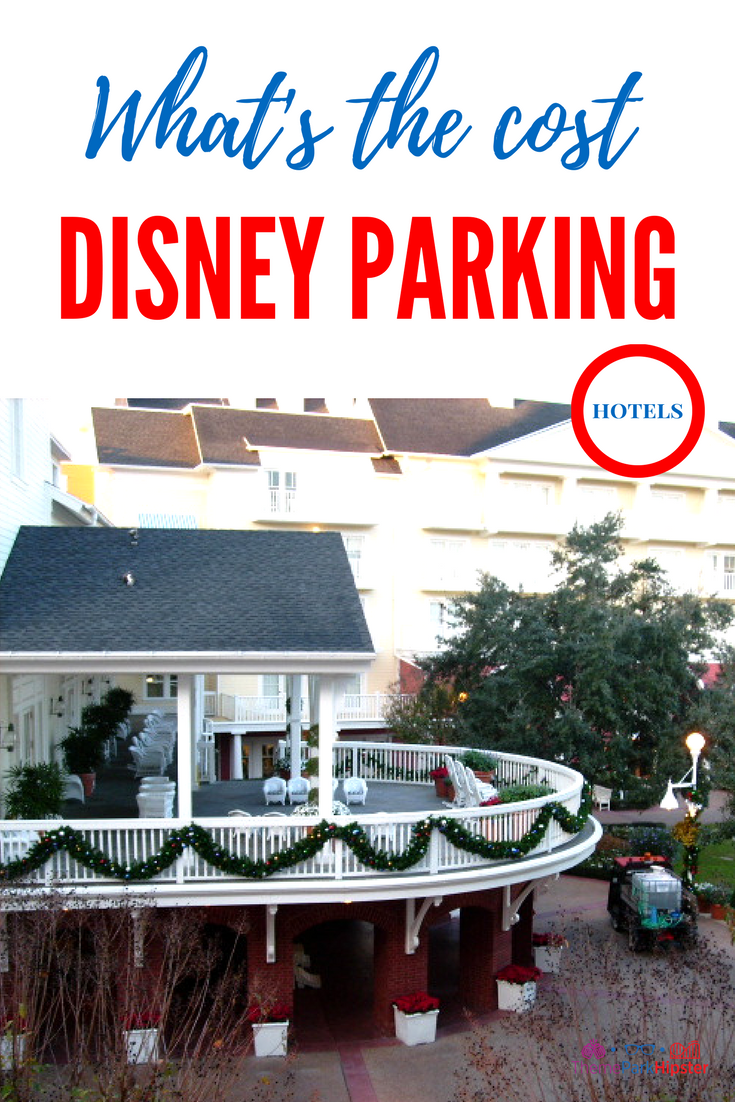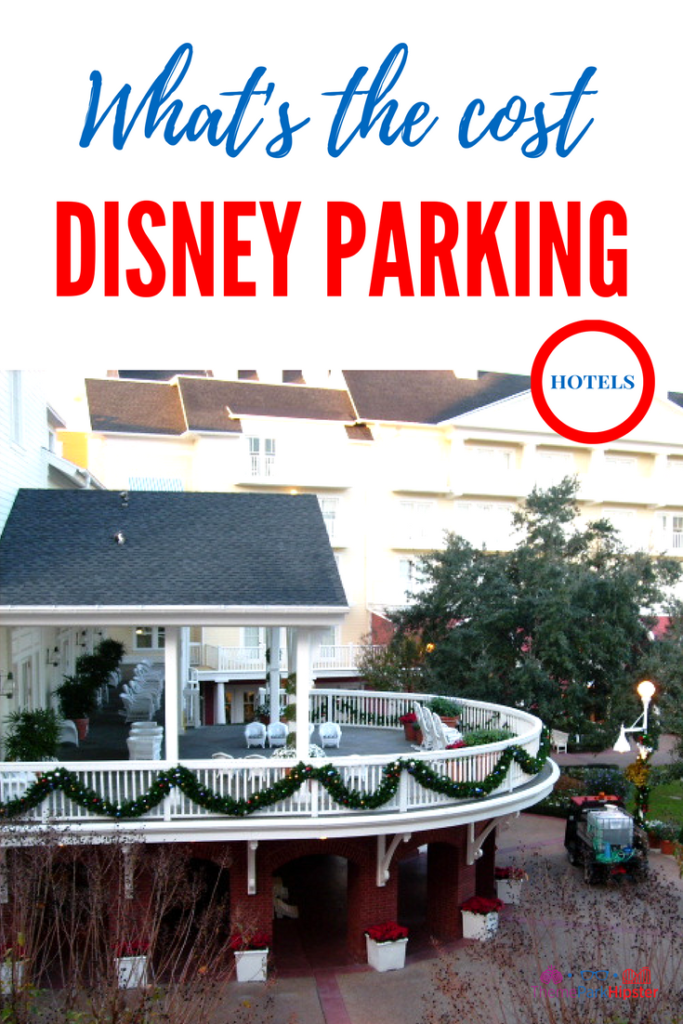 Pin for Later!
---
If you'd like to learn how to avoid parking fees at Disney World theme parks, then read this guide.
For more Disney news, discounts, tips and guides, subscribe to the Disney newsletter!
Until next time, Happy Park Hopping Hipsters!
NikkyJ
(Original Article Date March 2018/Update July 2019)