It's time to toast to the weekend with this week's HIPSTER Drink of the Week, Pimm's Cup Cocktail at Epcot.
The Pimm's Cup drink is located inside the Epcot Rose & Crown Pub and is an outstanding way to begin the weekend.
THIS POST MAY CONTAIN AFFILIATE LINKS. PLEASE READ MY DISCLOSURE FOR MORE INFO.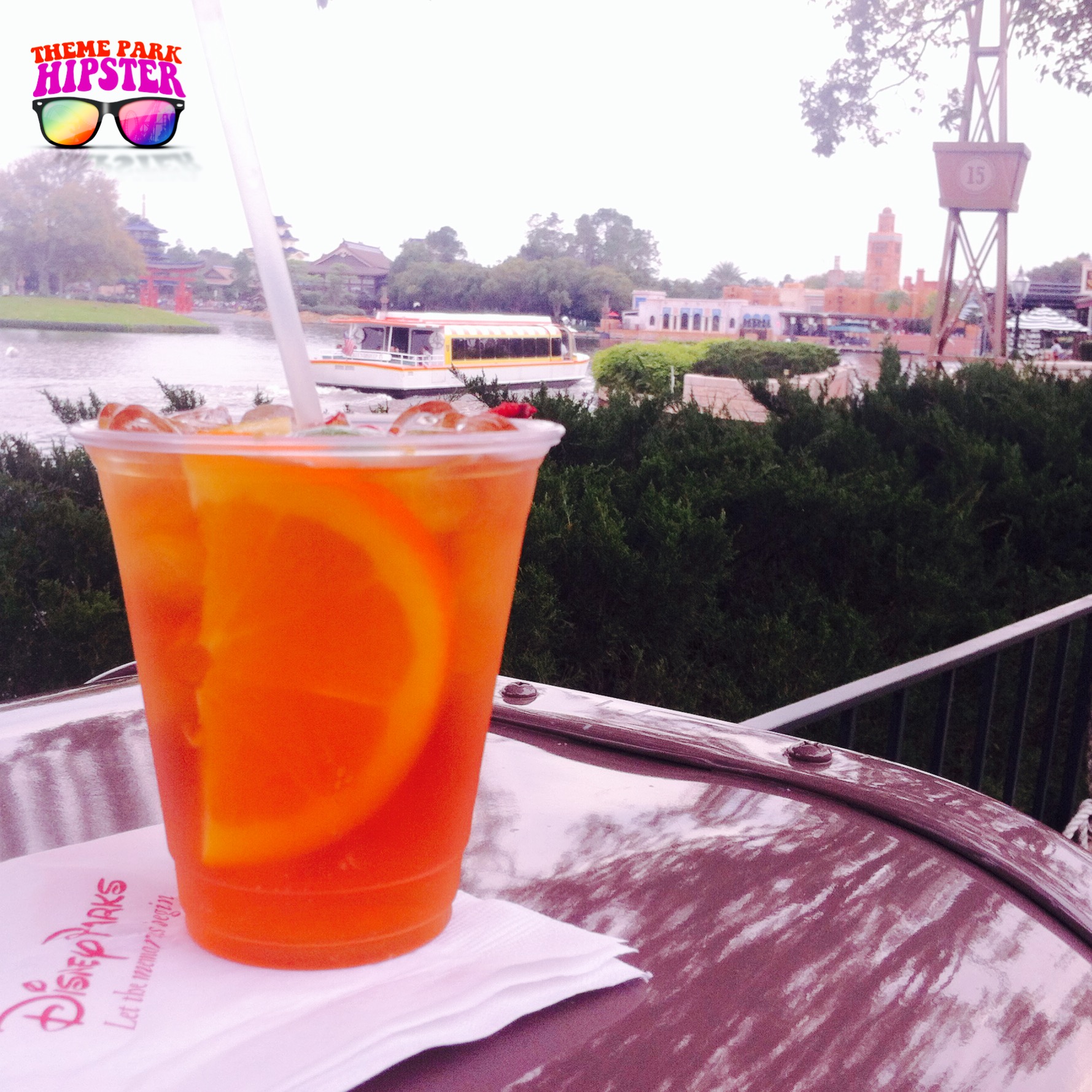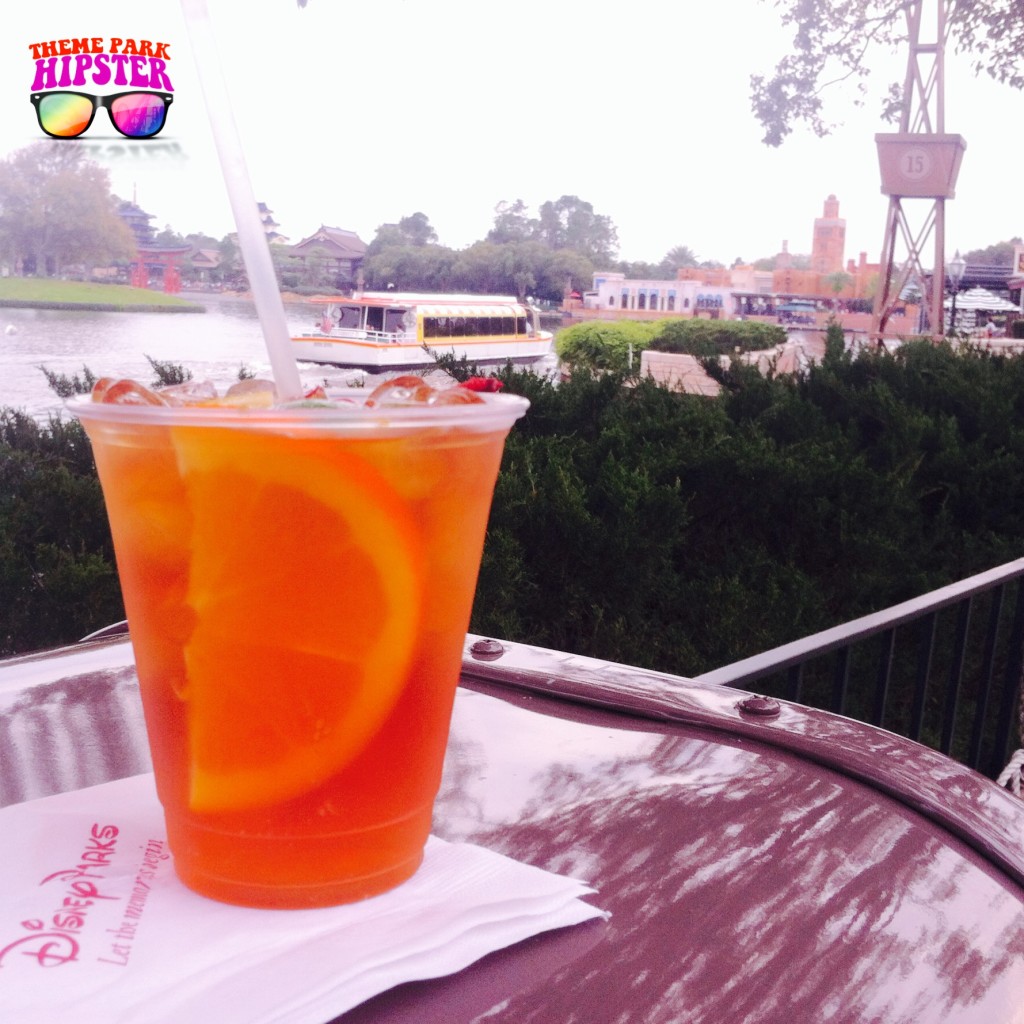 What is Pimm's Cup Made From?
Pimm's No. 1 is a gin-based liquer made in England from dry gin, liqueur, fruit juices and spices (complete recipe still unknown). It was created in the mid-late 1800s by the English oyster bar owner James Pimm.
The Pimm's Cup was originally a tonic created to help with digestion due to its secret ingredients of different liqueurs and herbs. It was later re-branded into the beverage that it is known for today.
How Much Alcohol is in a Pimm's Cup?
Pimm's No. 1 has an alcohol concentration of 25% and tends to have a dark, golden-brown color, a medium body and a taste of citrus fruits and spices.
This simple, yet delicious cocktail mixes Pimm's No. 1 and Sprite ®.
That's it!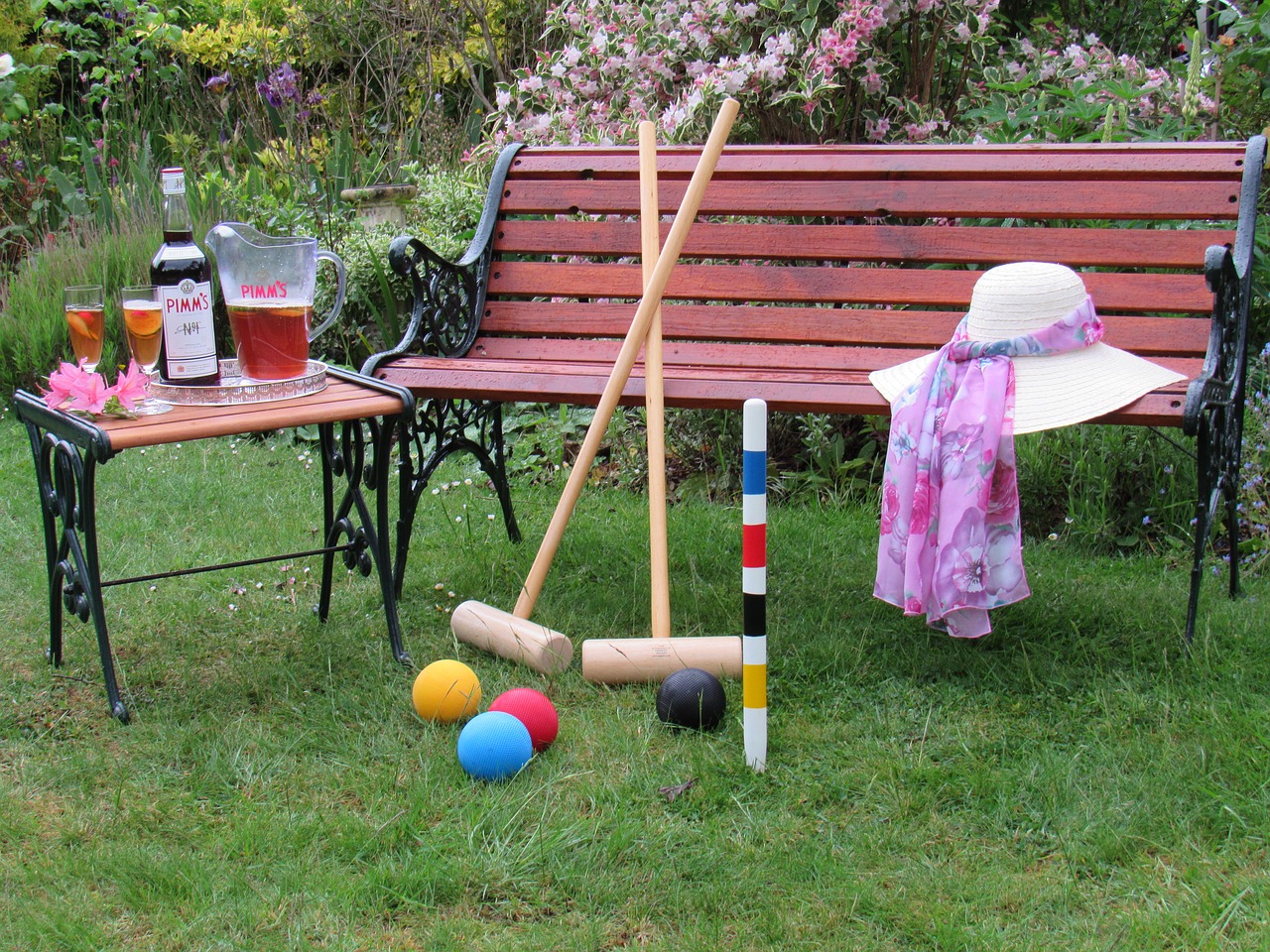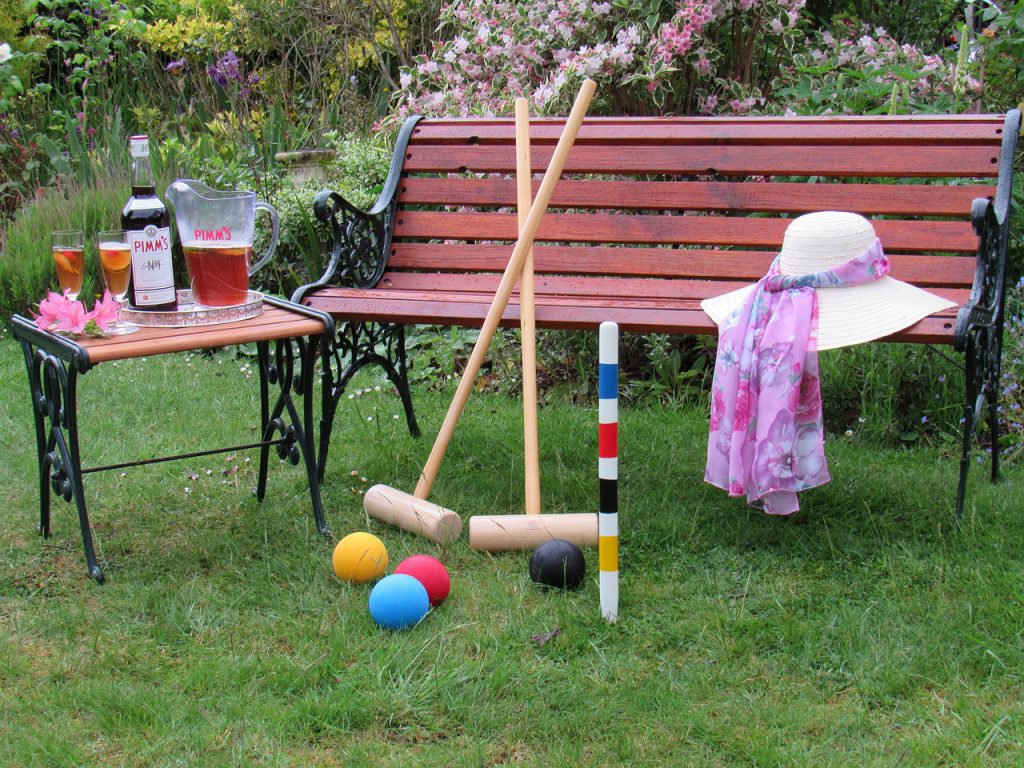 What Does Pimm's Cup Taste Like?
The Rose & Crown Pub definitely delivers something so simple that tastes extremely scrumptious. You can barely taste the alcohol, a plus for some drinkers, which leads to a nice buzz complete with a smooth, sweet finish.
To me the Pimm's Cup cocktail tastes like a milder version of ginger beer with hints of citruses and spices.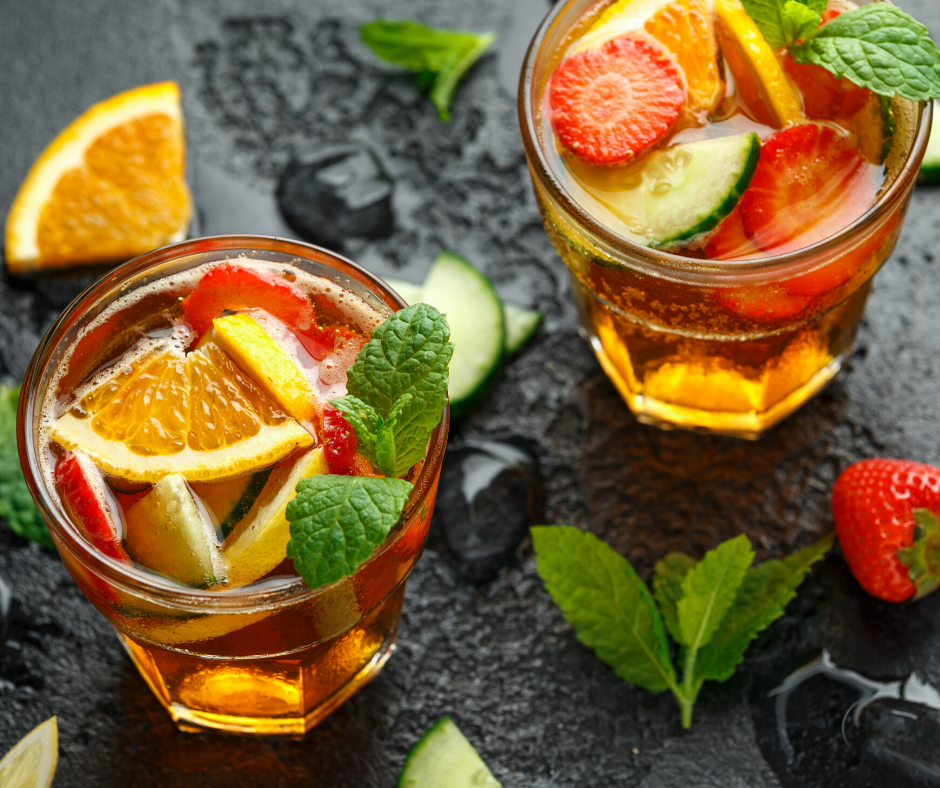 You can serve it on the rocks or you can use it in mixed drinks. This is the perfect summer drink that can be served in a variety of ways and mixed with:
Lemonade
Ginger Ale
Champagne
Lemon-lime Soda
Rose and Crown at Epcot
Believe it or not, Rose and Crown offers so many options to enjoy outside of the Pimm's Cup.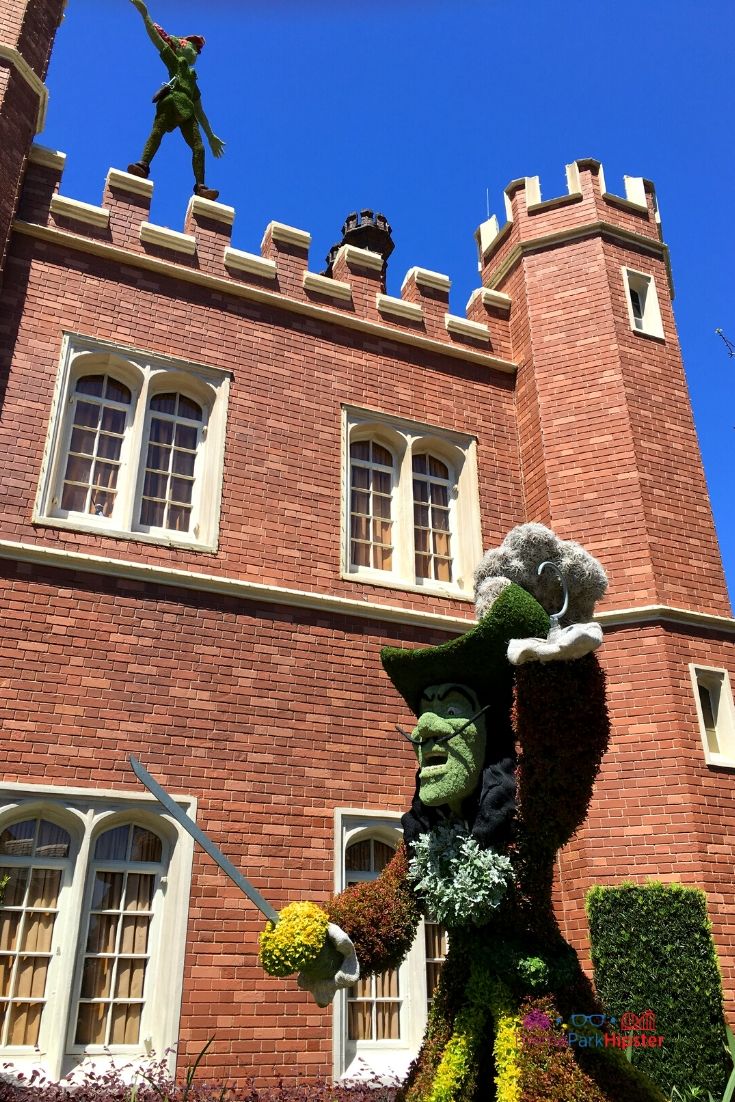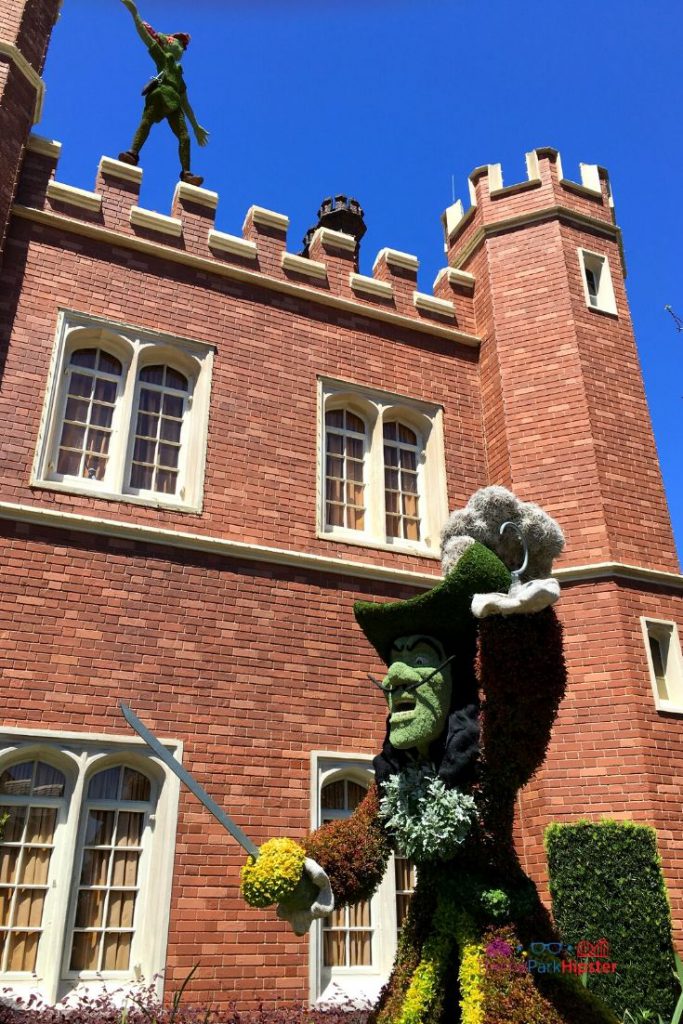 Here you can enjoy classic treats known in the U.K. such as tasty pints of traditional beers, and other British fare right in the heart of Epcot World Showcase.
Rose and Crown Pub Menu at Epcot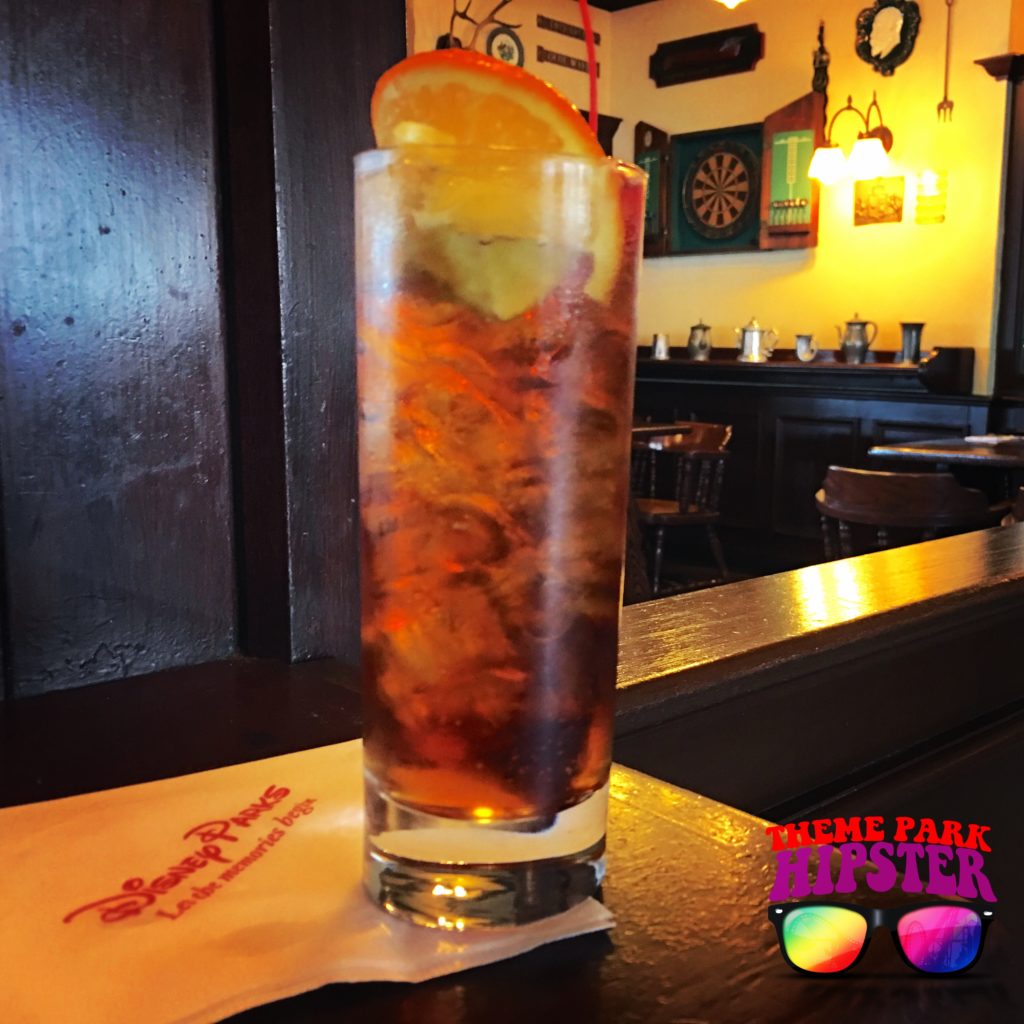 Food Items
Fish and Chips: Beer-battered and served with House-made Tartar Sauce
Scotch Egg: Golden-fried Hard-boiled Egg Cage-free wrapped in Sausage with Mustard Sauce
Sausage Roll and Chips: Ground Pork with Apples, Herbs in a Flaky Pastry Roll served with Chips and Pickled Onions
United Kingdom Cheese Platter: A selection of Traditional British Cheeses with Accompaniments
Cocktails
Pimm's Cup: Pimm's No. 1 and Sprite®
Cider and Fireball: Tullamore Dew Irish Whiskey, Fireball Cinnamon Whisky, and Strongbow Cider topped with Ginger Ale served in a Souvenir Cup
Leaping Leprechaun: Jameson Irish Whiskey, Don Q Cristal Rum, Skyy Vodka, Melon Liqueur, and Sweet-and-Sour topped with Sprite®
served in a Souvenir Cup
Welsh Dragon: Peach Schnapps, Melon Liqueur, Crème de Menthe, Orange Juice, and Pineapple Juice served in a Souvenir Cup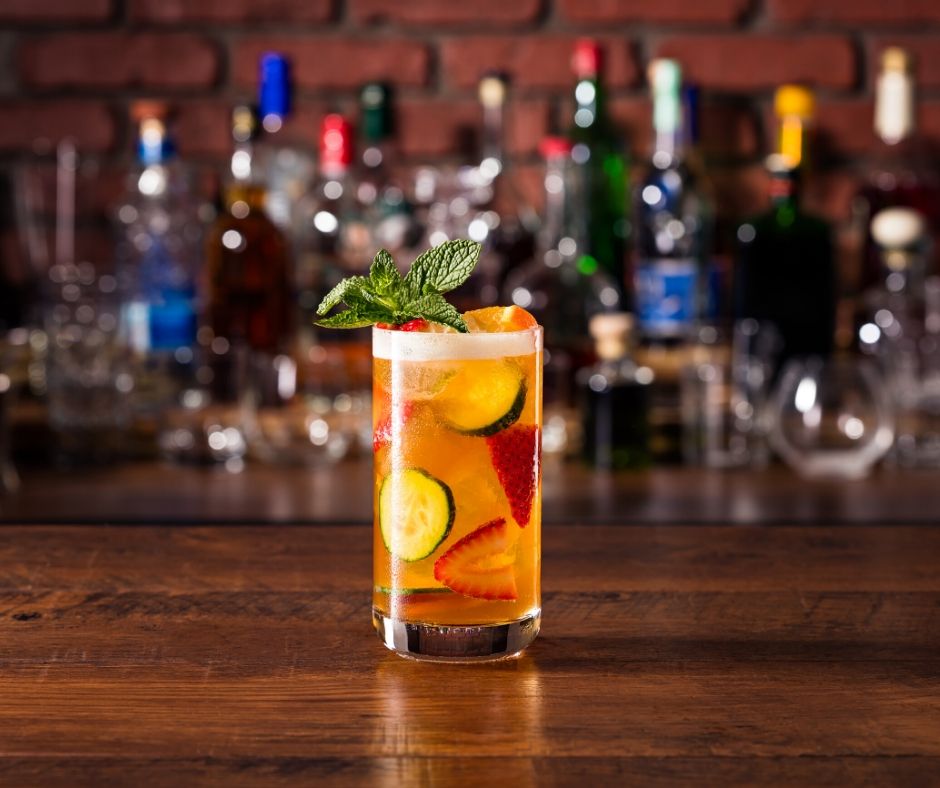 Wine & Sangria
Maschio Prosecco, Veneto
Dr. L. Riesling, Mosel
Kim Crawford Sauvignon Blanc, Marlborough
Parker Station Pinot Noir, Santa Barbara County
Louis M. Martini Cabernet Sauvignon, Sonoma County
Opici Family Red Sangria: made in La Mancha, Spain from Tempranillo grapes and has flavors of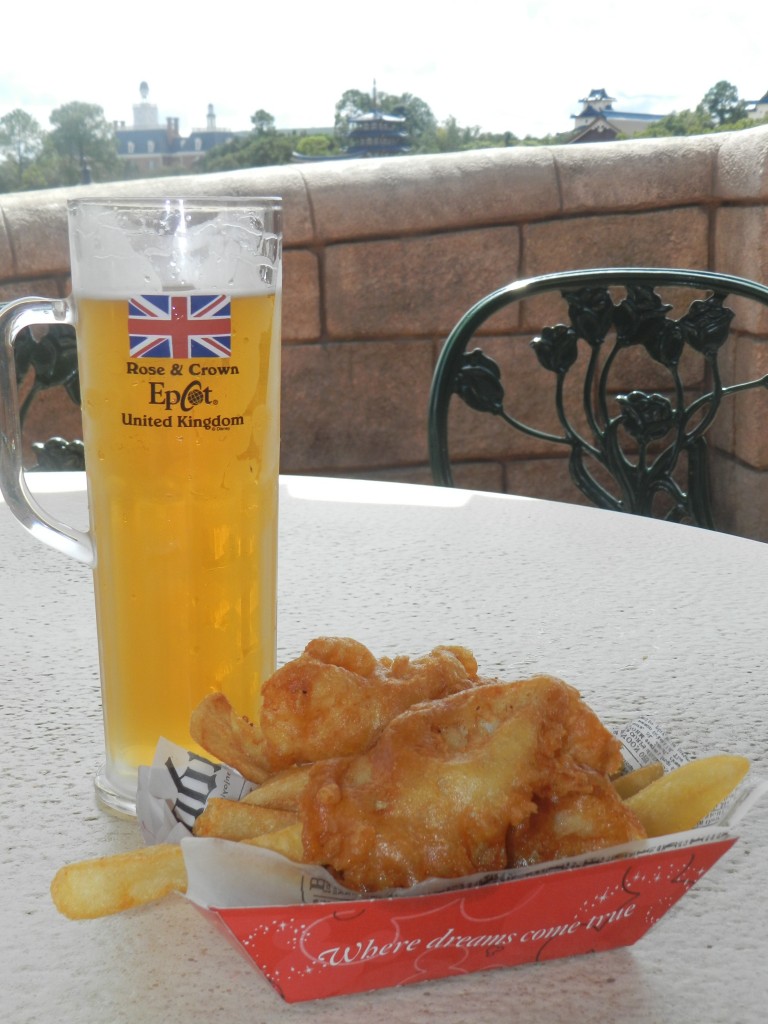 Ales, Lagers, and Stouts
Imperial Pint: Choice of – Boddingtons English Pub Ale, Bass Ale, Guinness Stout, Harp Lager, Strongbow Cider, or Smithwick's
Imperial Sampler: Bass Ale, Harp Lager, Boddingtons English Pub Ale, and Guinness Stout
Pub Blends
Golden Imperial Pint: Half Harp and Half Bass Ale
Shandy Imperial Pint: Half Sprite® and Half Bass Ale
Golden Fox Imperial Pint: Half Boddingtons and Half Bass Ale
Half & Half Imperial Pint: Half Harp and Half Guinness
Black & Tan Imperial Pint: Half Bass Ale and Half Guinness
Bumblebee Imperial Pint: Half Boddingtons and Half Guinness
Blacksmith Imperial Pint: Half Smithwick's and Half Guinness
Cider & Black Imperial Pint: Cider with a shot of Black Currant Juice
Snake Bite Imperial Pint: Half Cider and Half Harp
Black Velvet Imperial Pint: Half Cider and Half Guinness
ORDER NOW to secure your Orlando theme park ticket reservation in the parks! GET MY TICKETS.
Flights
Single Malt Flight: Glenkinchie, Oban, Lagavulin
Johnnie Walker Flight: Black, Green, Gold
The Macallan Flight: 12 yr., 15 yr., and 18 yr.
United Kingdom Cheese Platter: A selection of Traditional British Cheeses with Accompaniments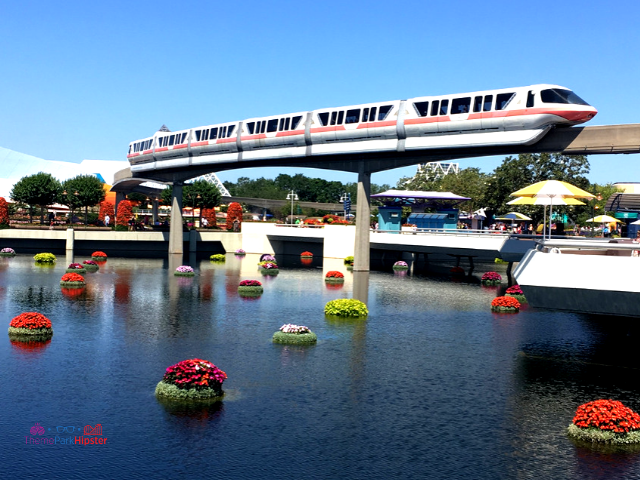 Scotch Whisky (2-oz pour)
The Macallan 12 yr.
Macallan 18 yr.
Lagavulin 16 yr.
Glenkinchie 12 yr.
Oban 14 yr.
Johnnie Walker Blue

Ports (3-oz pour)
Cockburn Tawny 20 yr.
Ferreira Tawny 10 yr.
Cognacs
Most Common Epcot Drinking Around the World Questions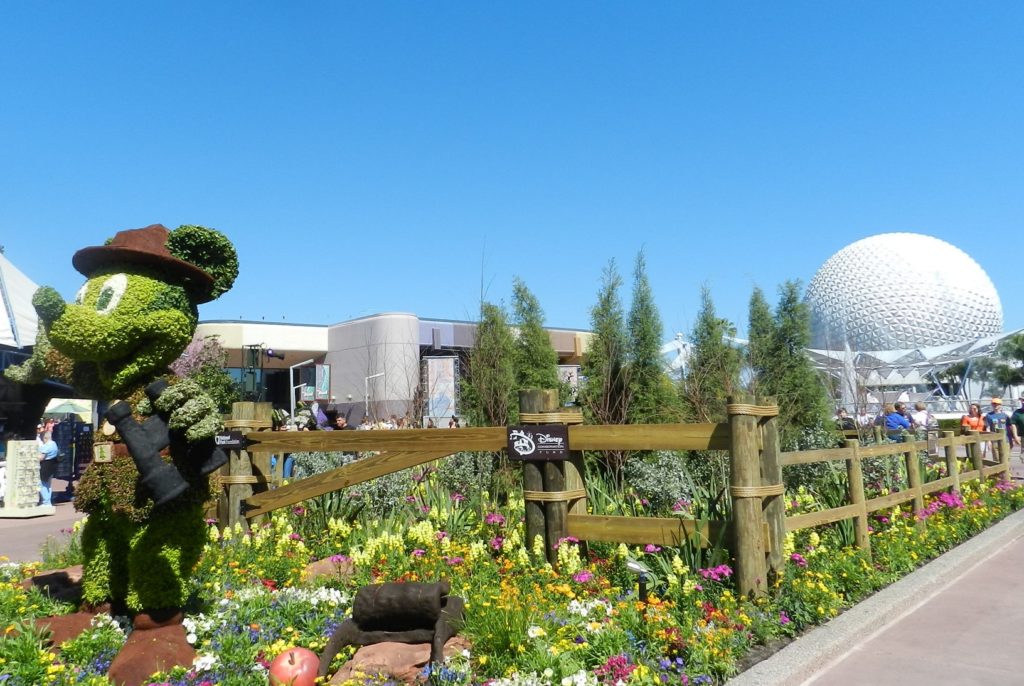 Before we wrap up this Epcot guide, let's go through some questions you may have for your next globe-trotting adventure!
How much does Epcot cost?
A one-day REGULAR season Epcot ticket starts at $109* (prices do fluctuate based on the season).
You can also get a specialty Epcot MagicBand sent to you for your vacation here!
Can you brink drinks into Disney World?
Yes you can. However, there are restrictions that you should know about.
Per Disney, you are allowed to bring food items—such as snacks or foods that do not require heating—into Disney theme parks.
You are not allowed to bring alcoholic beverages into any of the Disney parks.
Can you walk around Epcot with alcohol?
Yes, you can drink at Epcot while walking around World Showcase with your beverage.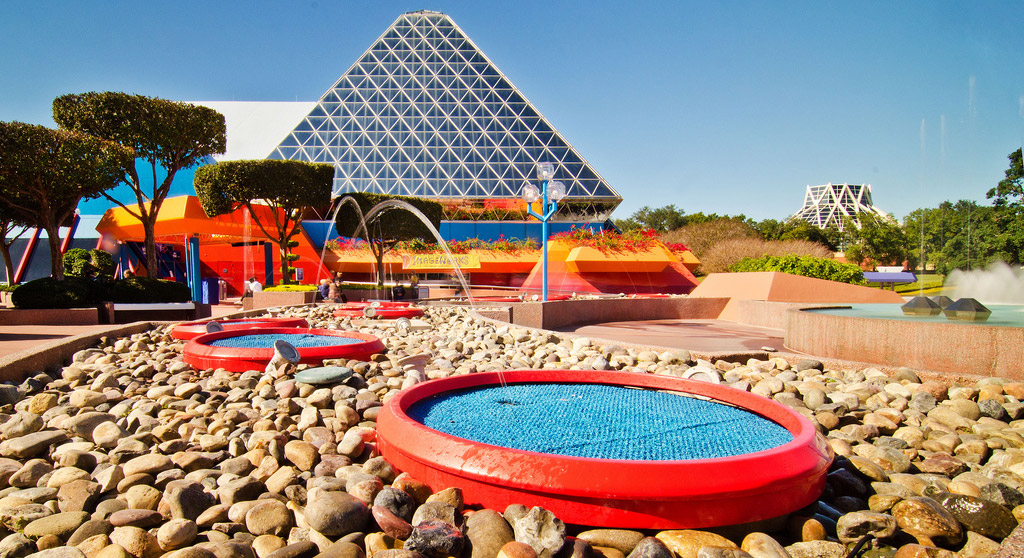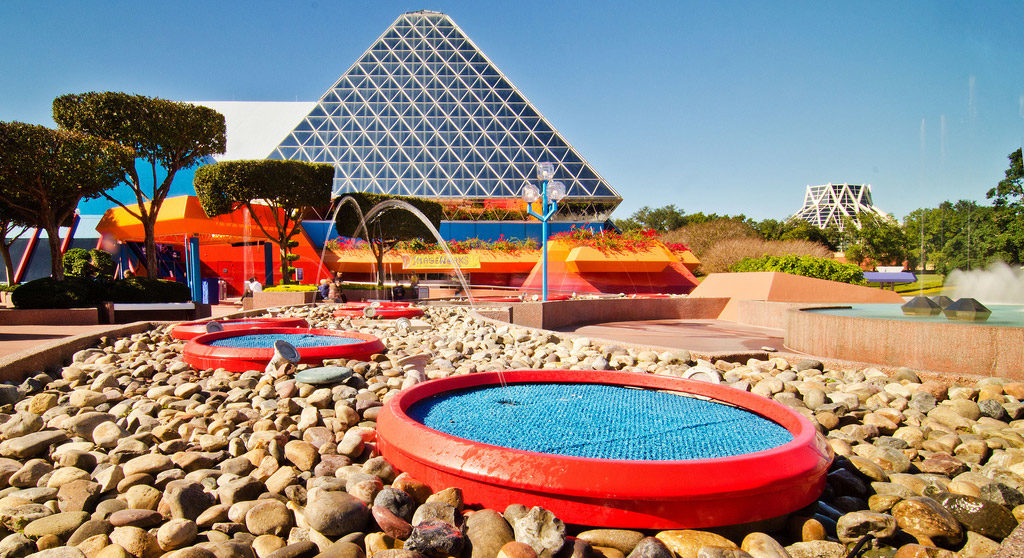 How many countries are in Epcot?
There are currently 11 countries represented inside Epcot World Showcase.
What are the 11 countries at Epcot?
Mexico
Norway
China
Germany
Italy
America (United States)
Japan
Morocco
France
United Kingdom
Canada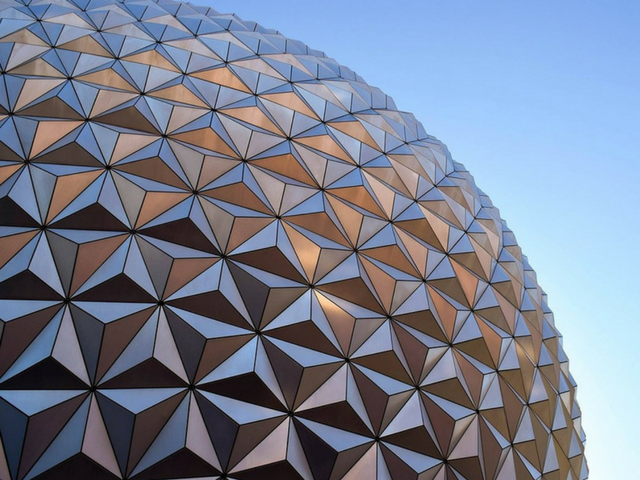 Final Thoughts
If you're ever in Epcot, be sure to try out the Pimm's Cup inside the U.K. Pavilion. This delightfully, tasty spirit can be purchased for around $12.00, the average cost for any cocktail at Walt Disney World.
It's also a great spring and summertime beverage for drinking enthusiasts.
---
If you enjoyed this article, then you'll love these:
Learn how to find your perfect vacation home rental near Disney World by Clicking HERE!
Until next time, Happy Park Hopping Hipsters!
NikkyJ
(Original Article Date: April 24, 2015/Updated November 16, 2019)