Have you ever felt the need to get out of your comfort zone and try something new? For today's edition of the HIPSTER Drink of the Week, we're doing just that. We're going to try a chest burning adventure in a shot glass. It's the Linie Aquavit Glacier Shot at Epcot.
THIS POST MAY CONTAIN AFFILIATE LINKS. PLEASE READ MY DISCLOSURE FOR MORE INFO. Which means if you click on certain links, I may receive a small commission at no additional charge to you.
Drink Around the World at Epcot – Norway Pavilion (Linie Aquavit Glacier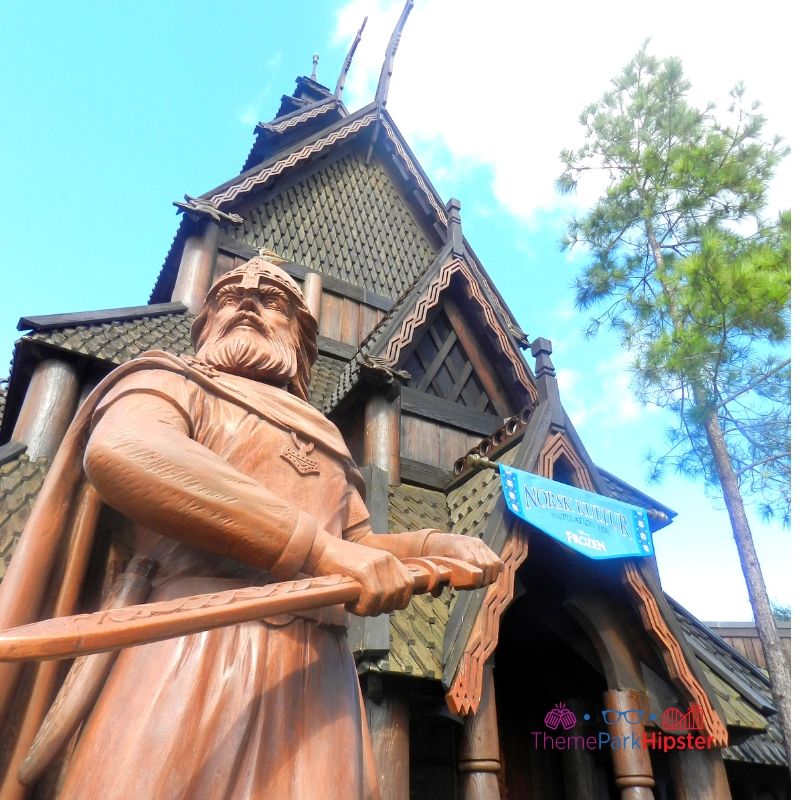 The Linie Aquavit Glacier shot is found in the Norway Pavilion. It's the only shot in Epcot that makes you officially a part of the "Drink Around the World Passport Group."
ORDER NOW to secure your Orlando theme park ticket reservation in the parks! GET MY TICKETS.
What is Linie Aquavit Glacier?
According to the official website, LINIE is a potato-based spirit, distilled in pot stills with a special blend of Nordic herbs and spices to give it its distinct flavor.
The young spirit is placed in Spanish Oloroso sherry casks to develop further. Ultimately the casks are sent on a sea journey across the world to mature.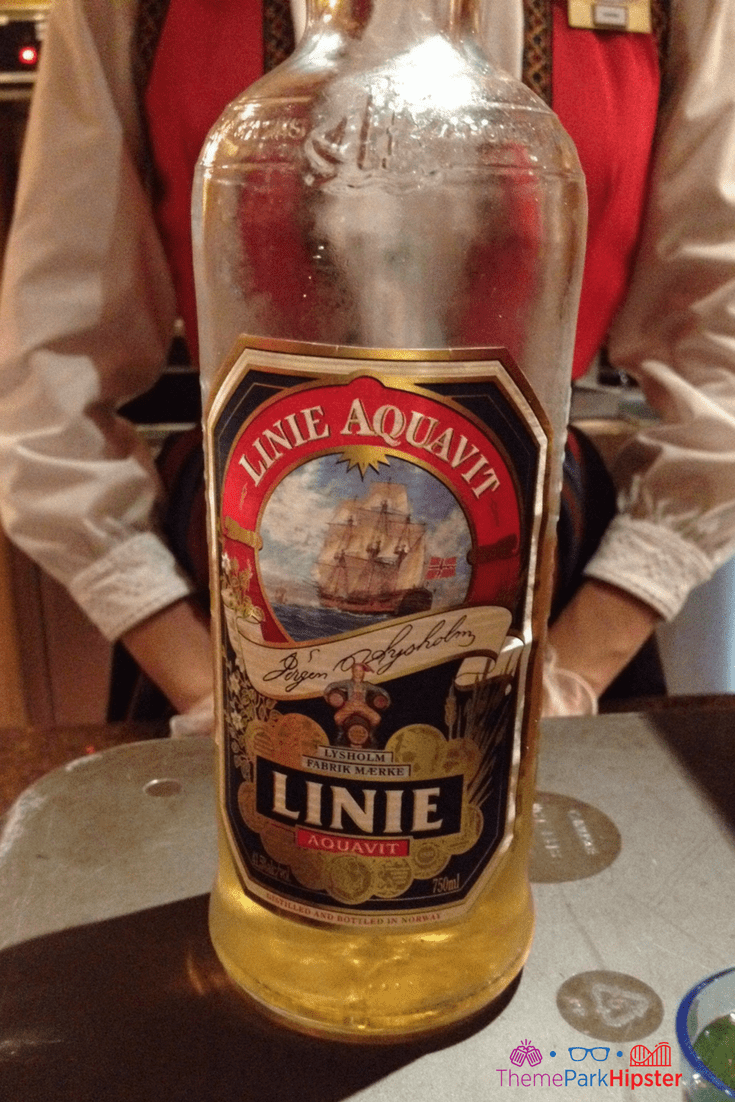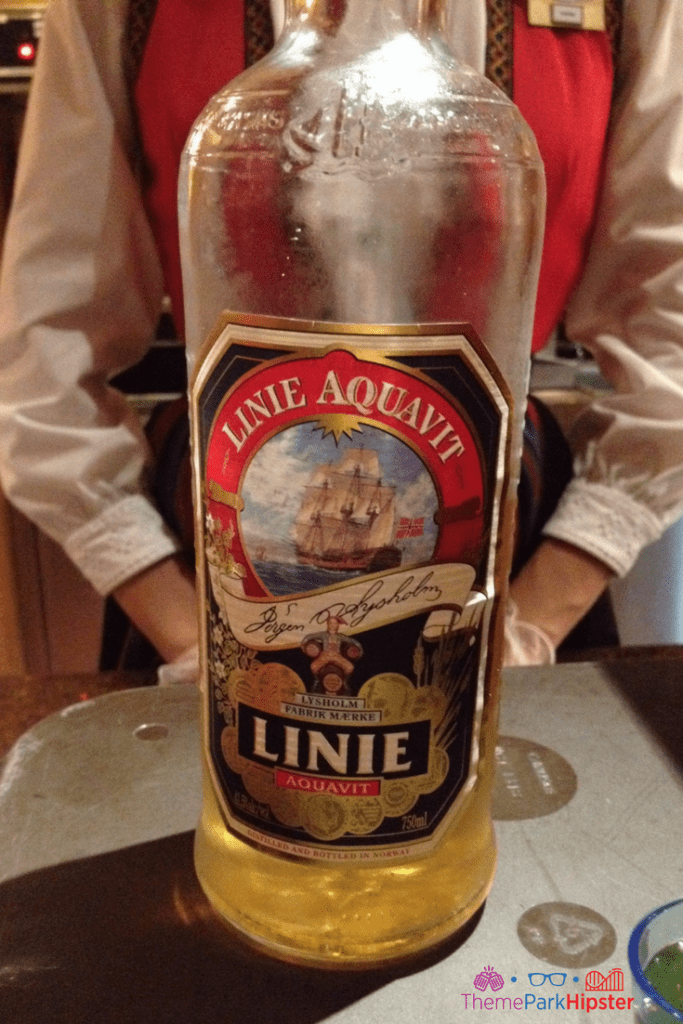 The result is an extraordinarily smooth and well-balanced aquavit with leading notes of caraway and star anise – and finer hints of vanilla and sherry.
When you approach the Epcot cast members, you are challenged to take the shot without making any facial expressions.
If you remain expressionless, you are given a stupendous cheer and marked as an official Epcot ThemeParkHipster!
…don't be afraid.
You Can Do It!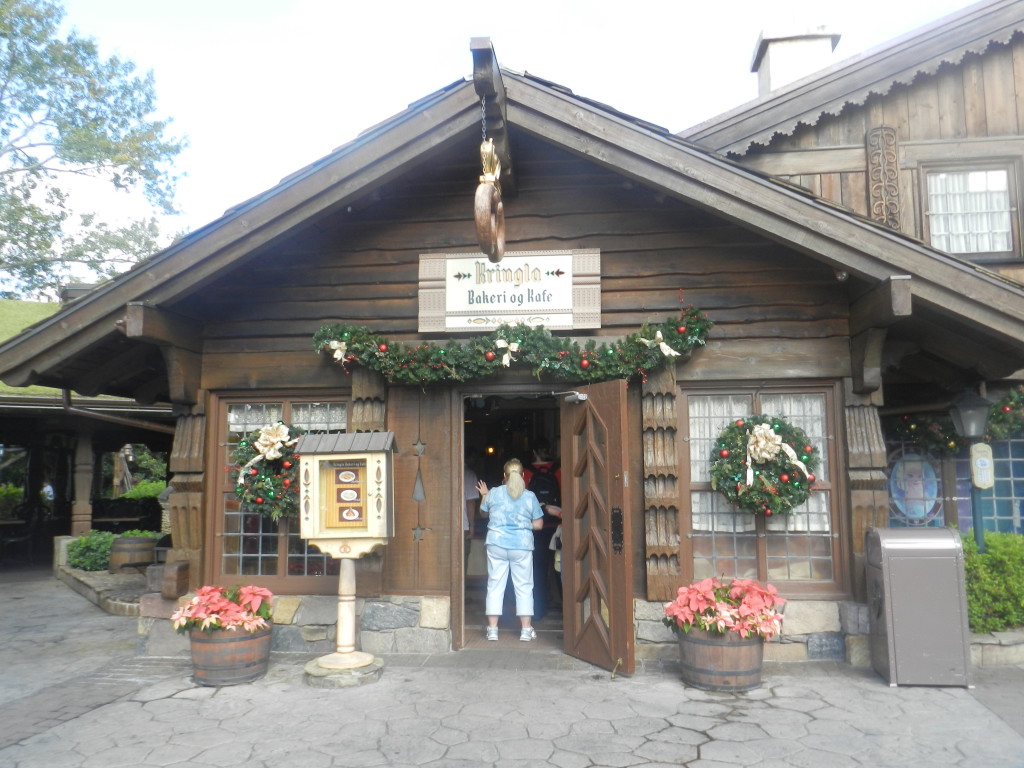 The LINIE spirit can be purchased at Kringla Bakeri Og Kafe in Epcot for $9.50 (price subject to change).
Have you ever tried this drink? If so, let me know what your experience was in the comments section below.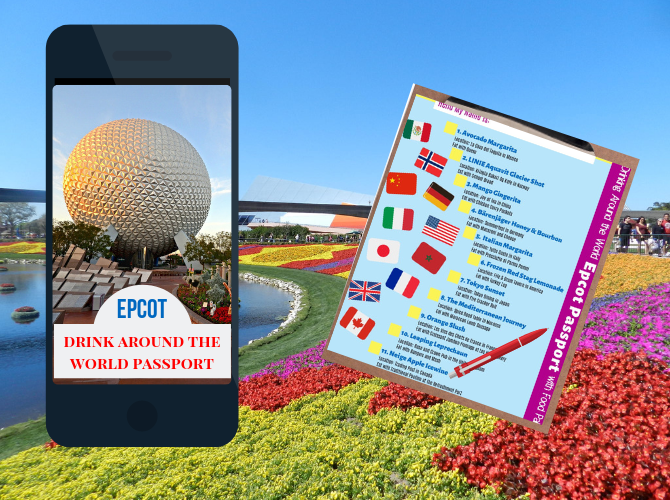 ---
If you enjoyed this article, then you'll love these:
Planning a trip soon? If so, read the Disney Vacation Planning Guide for your next dream trip!
Until next time, Happy Park Hopping Hipsters!
NikkyJ