Have you ever experienced the heavenly taste of the Brioche Ice Cream Sandwich at L'Artisan des Glaces in Epcot?
If not, then you'll be happy to read this week's Best Thing I Ever Ate article on this delicious sweet treat inside the Epcot France pavilion.
THIS POST MAY CONTAIN AFFILIATE LINKS. PLEASE READ MY DISCLOSURE FOR MORE INFO.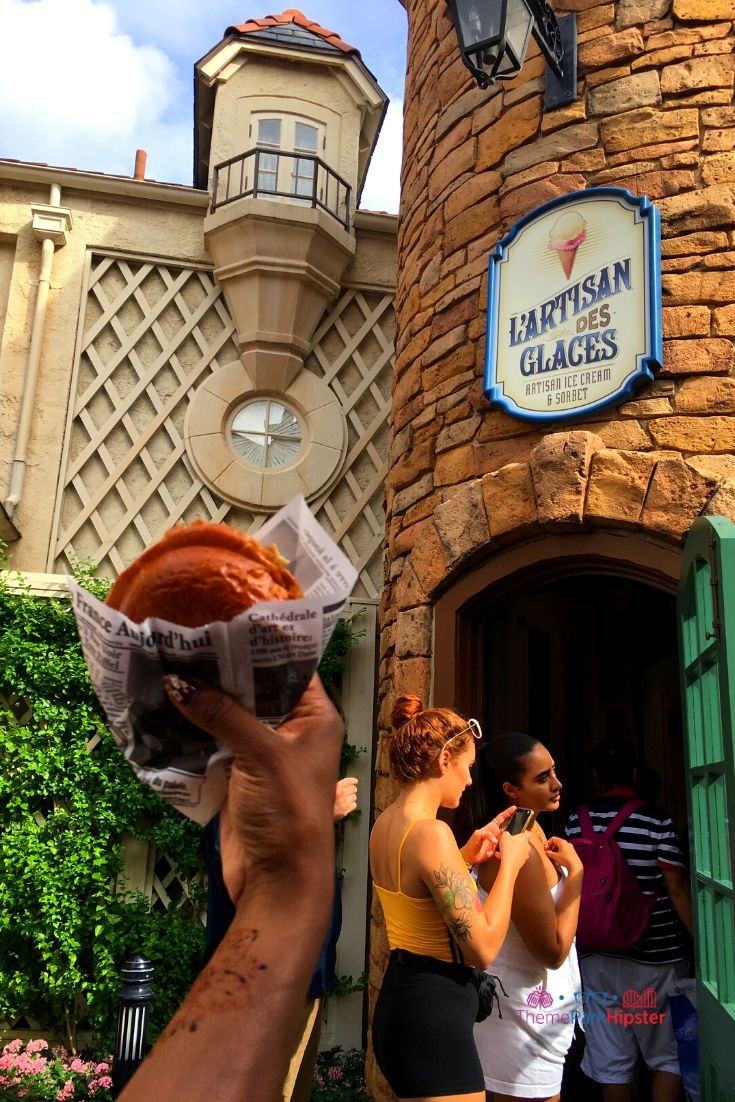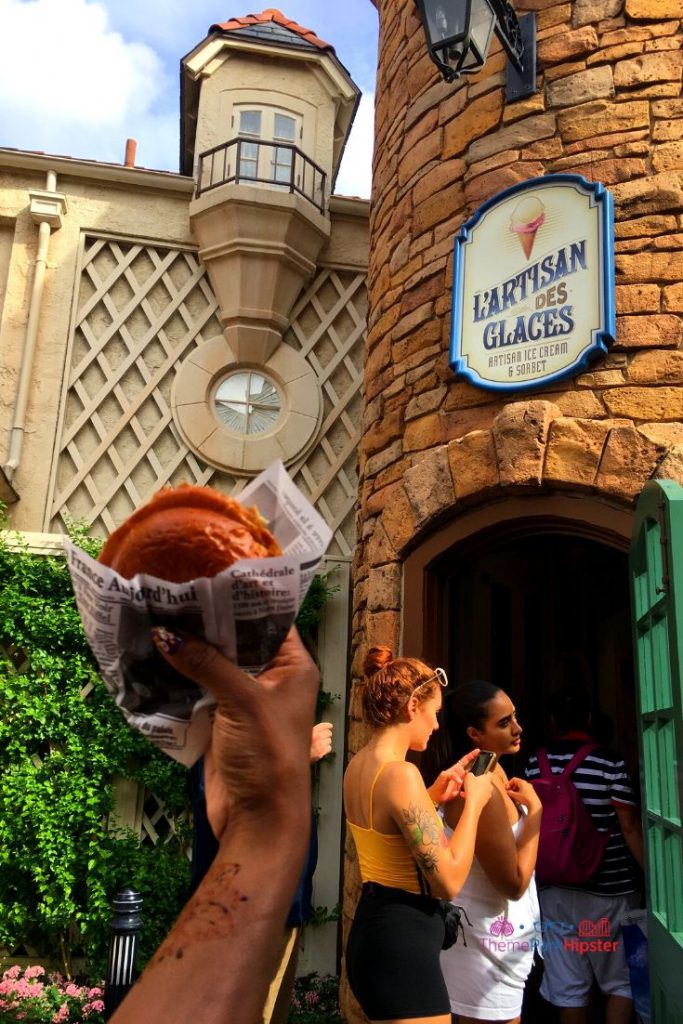 Can I say OMG!
Where have I been for the past few theme park years?
Thanks to a couple of my friends for informing me about this wonderful mouthwatering experience at Epcot's L'Artisian des Glaces.
And yes I said experience because it was so much more than an ice cream treat.
Croque Glace Brioche Ice Cream Sandwich
The Croque Glace is the type of foodie adventure you have to sit down, be quiet and just relish in the party that's taking place on your palate.
Step 1 – Select a Flavor L'Artisan des Glace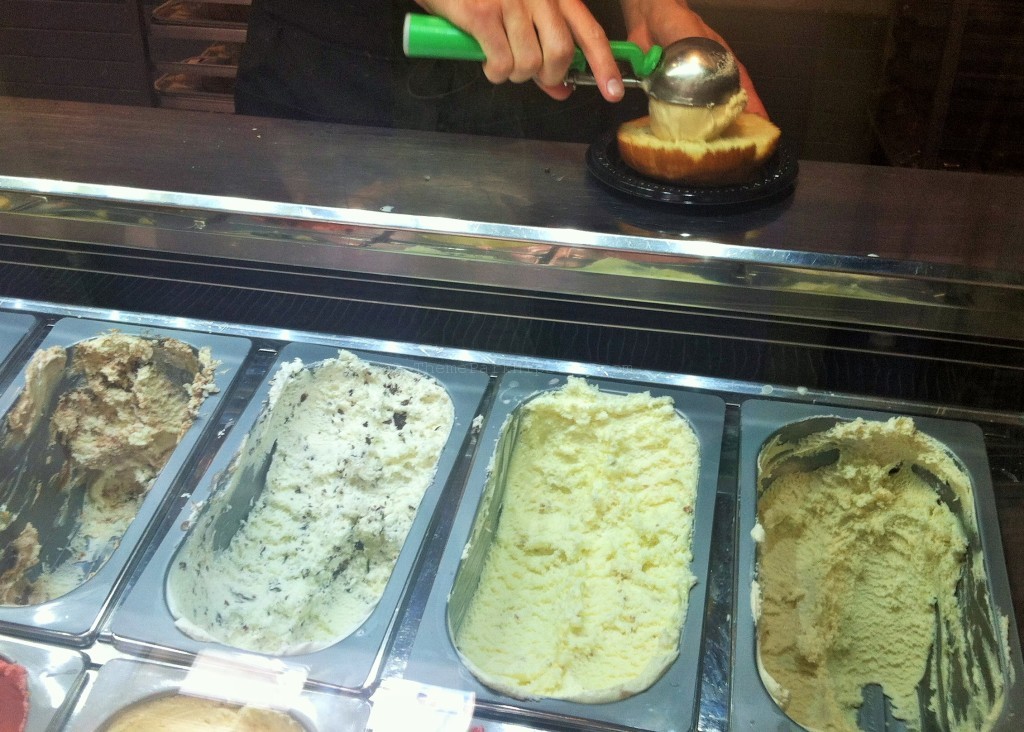 My mouth, my taste buds, and every oral resident was having a major celebration. The combination of the creamy cold treat along with the warm croque melted so effortlessly together.
ORDER NOW to secure your Orlando theme park ticket reservation in the parks! GET MY TICKETS.
Step 2 – Select a Topping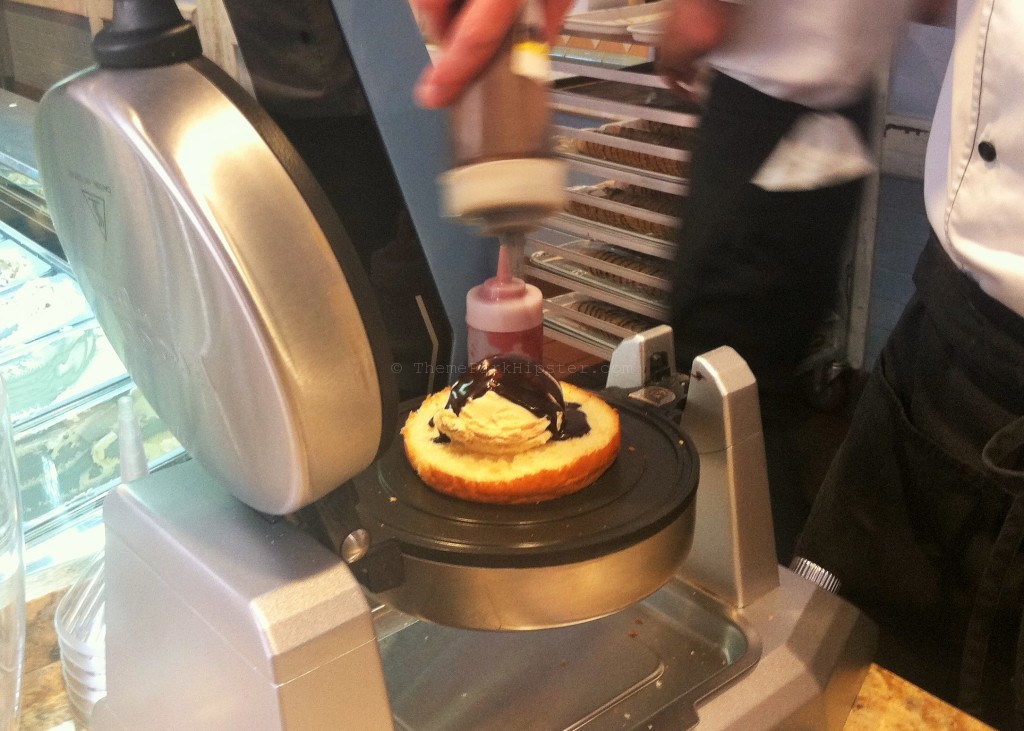 The flavors were so intense that every bite required an understood moment of silence from each theme park goer sharing the venture.
We all relished in what we were consuming, so much so that all other outside noises and distractions seemed to disappear.
3 – Watch the Magic Happen
Be sure to try out this delicious delight at L'Artisian des Glaces in the France Pavilion at Epcot. It's definitely one of the best things I ever ate.
I ordered the Croque Glace with Hazelnut Ice-Cream and chocolate sauce. You can top it with chocolate or raspberry sauce and it costs $7.04.
Step 4 – Enjoy!
Learn how to find your perfect vacation home rental near Disney World by Clicking HERE!
About L'Artisan des Glaces (Epcot Food)
This charming French shop is the perfect stop on your tour around Epcot World Showcase. Here you'll get to try a variety of ice creams and sorbet in a style unique to France.
You can find this quaint shop behind Chefs de France and across the wine shop in the area of this Disney theme park.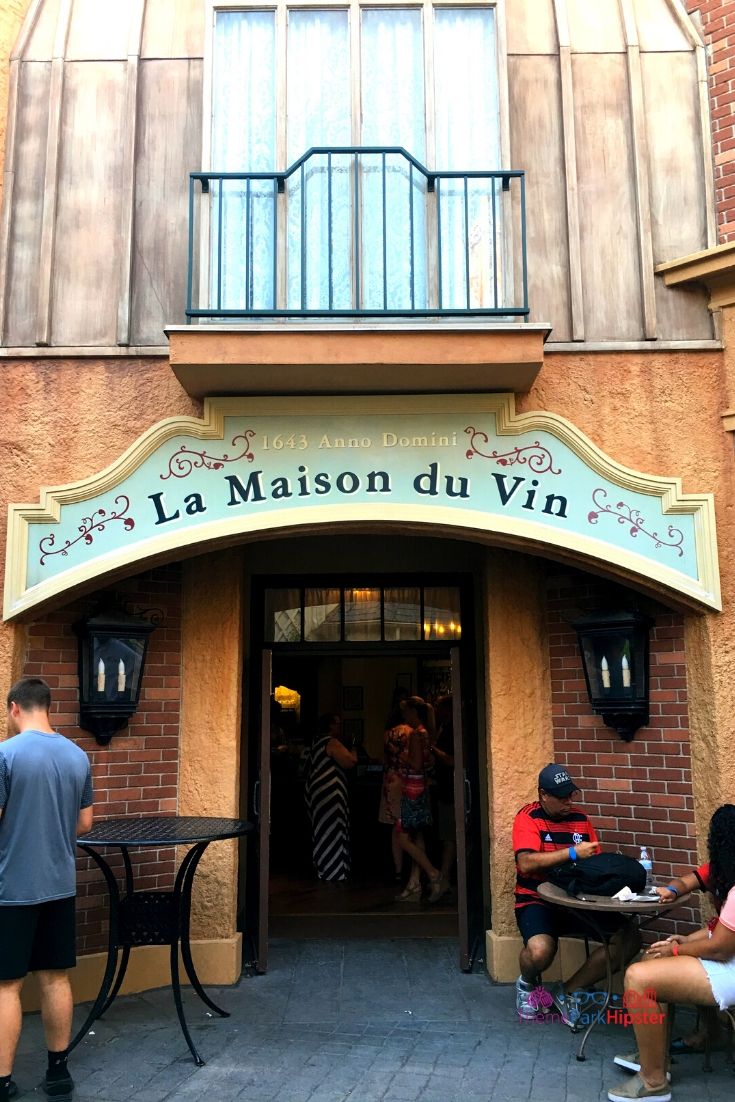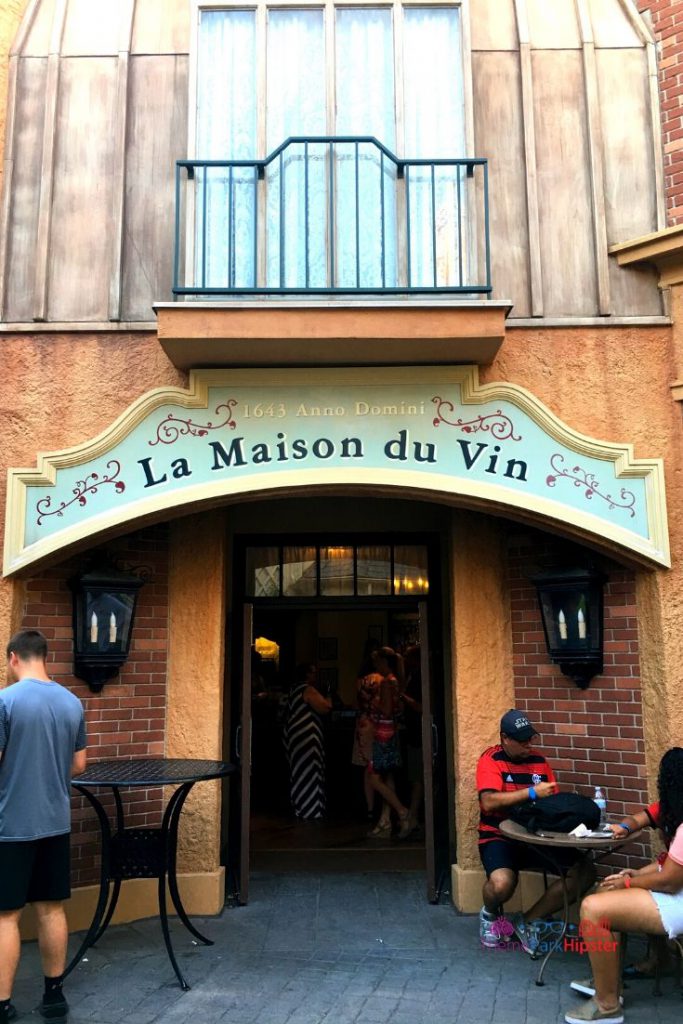 According to Disney, L'Artisan des Glaces currently does not accept the Disney Dining Plan. So, keep that in mind when making your plans to visit this location.
L'Artisan des Glaces Epcot Menu
Ice Cream & Sorbet
Single Scoop: choice of Ice Cream or Sorbet in a Waffle Cone or Cup
Double Scoop: choice of Ice Cream or Sorbet in a Waffle Cone or Cup
Artisan's Specials
Macaron: Chocolate or seasonal Macaron Ice Cream Sandwich
Croque Glacé: 1 scoop with choice of Sauce in a Homemade Brioche, pressed warm
Café Glacé: Ice Cappuccino with 1 scoop of Ice Cream and Whipped Cream
Coupe du Dimanche: 2 scoops in a Homemade Waffle Bowl, Whipped Cream and Sauce
Artisan's Specials – Alcoholic
Ice Cream Martini: 2 Scoops, with a shot of Grand Marnier, Whipped Cream Vodka or Rum
L'Artisan Ice Cream & Sorbet Flavors
Caramel Fleur de Sel Ice Cream
Coffee Ice Cream
Cinnamon with Caramelized Pecan Ice Cream
Chocolate Ice Cream
Cinnamon with Caramelized Apple and Crumble Crunch Ice Cream
Coco-white Chocolate Ice Cream
Mint-Chocolate Ice Cream
Vanilla Ice Cream
Milk Chocolate and Orange Ice Cream
Lemon Sorbet
Mango Sorbet
Mixed Berry Sorbet
Strawberry Sorbet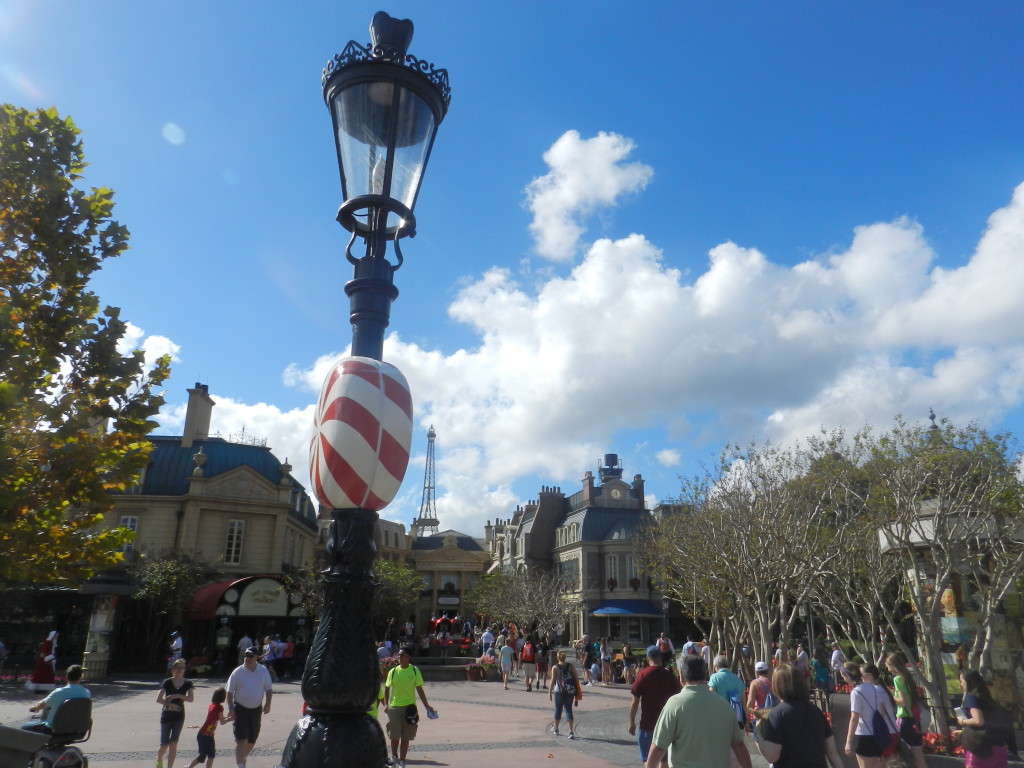 Final Thoughts on L'Artisan des Glaces
On your next trip around the world at Epcot, be sure to stop by L'Artisan des Glaces to try this incredibly tasty treat. The brioche bun with ice cream inside is something that I can't even describe in words.
You just have to try it for yourself!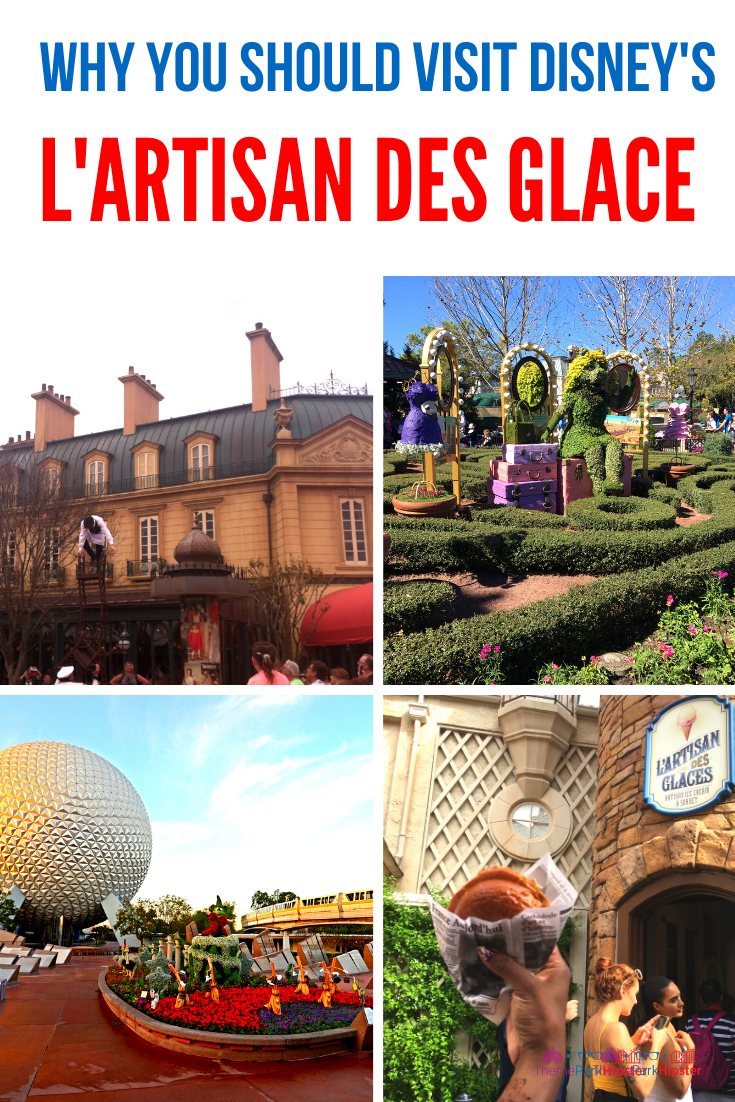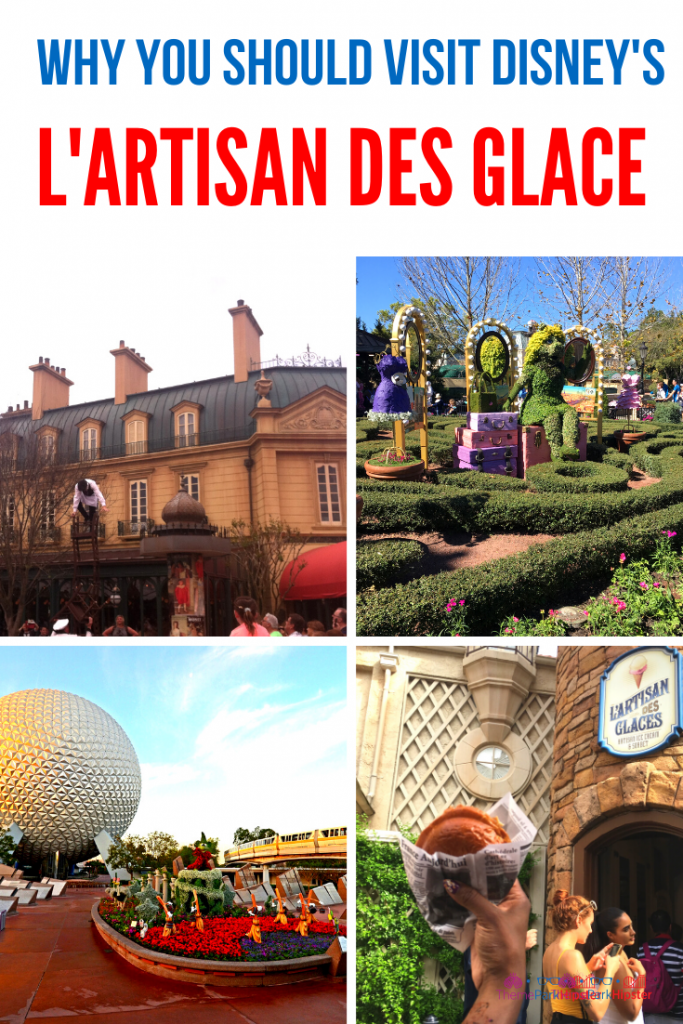 ---
If you enjoyed this article, then you'll love these:
Are you planning a Disney vacation soon? Read the Disney Vacation Planning Guide for your next dream trip!
Until next time, Happy Park Hopping Hipsters!
NikkyJ
(Original Article Date: September 11, 2014/Updated November 21, 2019)