Today I have a real treat for you— we are going to go over everything you need to know with the best water park tips!
Summertime is definitely in full swing.
So what do you do when it's hot in Florida, but you want a theme park experience?
You plan a day at a water park!
It's the perfect way for you to cool off from the unforgiving sun and enjoy the Sunshine State.
If you're familiar with the water parks here, then you know that they're open for most of the year. However, the party kicks into high gear during the summer months.
So let me help guide you on how to have the best day at a water park!
Today We'll Uncover:
What to wear to a water theme park
How to pack
Ways to plan for your day
Safety tips
Best Water Parks in the World
These are the top 10 water parks in the world:
Chimelong Water Park, Guangzhou, China
Typhoon Lagoon at Walt Disney World Resort, Orlando, Fl, U.S.
Disney's Blizzard Beach at Walt Disney World Resort, Orlando, Fl, U.S.
Parque Aquático Thermas Dos Laranjais, Olimpia, Brazil
Aquaventure Atlantis Bahamas Waterpark, Paradise Island, Bahamas
Volcano Bay Water Theme Park At Universal Orlando Resort, Orlando, Fl, U.S.
Aquatica Orlando, Orlando, Fl, U.S.
Therme Erding, Erding, Germany
Hot Park Rio Quente, Caldas Novas, Brazil
Aquaventure Water Park, Dubai, U.A.E.
Tips for Water Theme Parks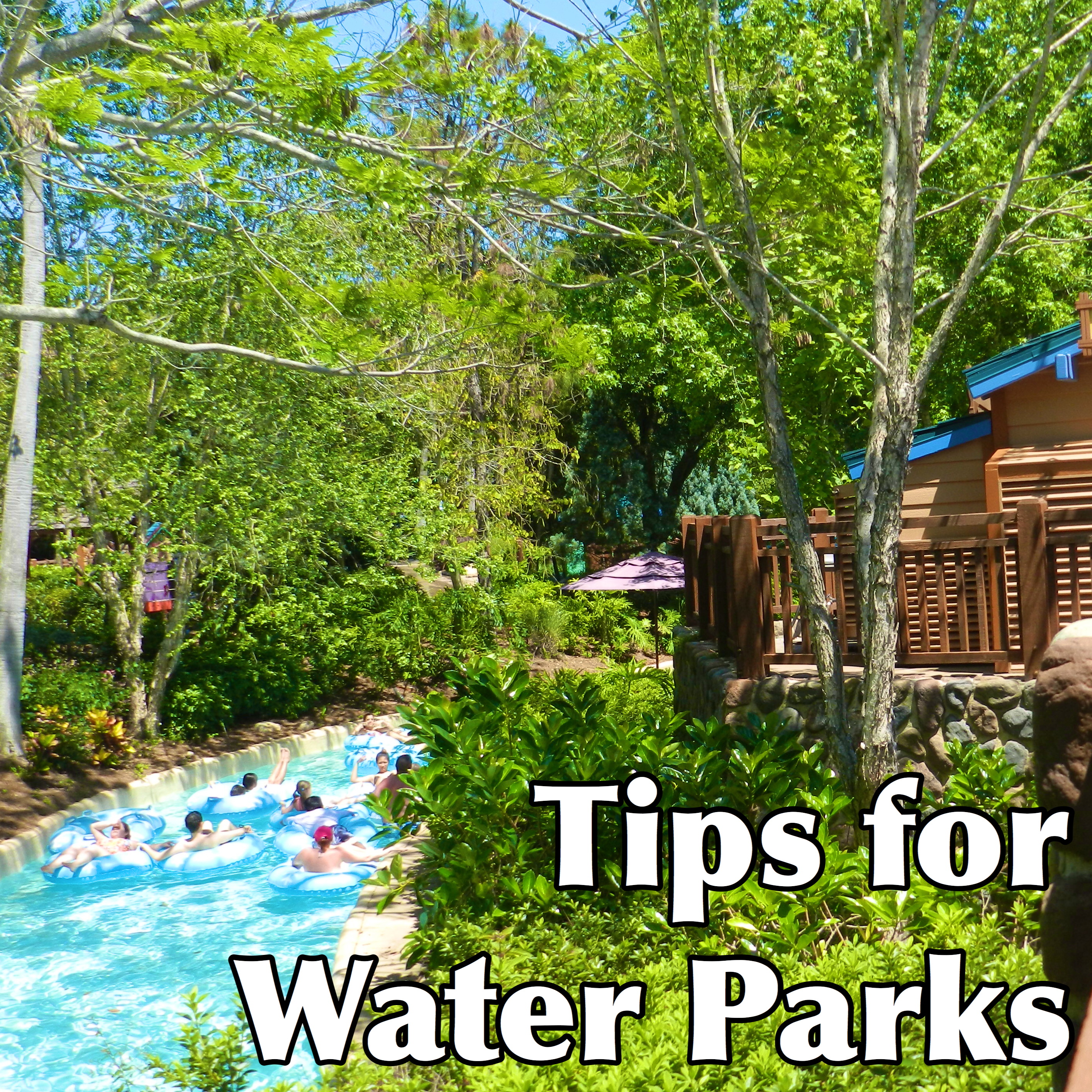 Arrive early
Bring sunblock, towels, change of clothes, sandals (water shoes or flip-flops)
Use restroom before attractions
Visit during the week to avoid large crowds
Leave valuables at home
Check park cooler and food requirements
Rent cabana if you can
Check the weather prior to departing to the park
Map out which rides to conquer first
Reapply sunscreen throughout the day
Remember to stay cool and enjoy a refreshing voyage at a local water park this summer!
Thanks for Listening!
To share your thoughts:
To help out the show:
Leave an honest review on iTunes. Your ratings and reviews really help and I read each one.
Subscribe on iTunes.
Until next time, Happy Park Hopping Hipsters!
NikkyJ
(Original Date August 1, 2016/Updated June 21, 2018)