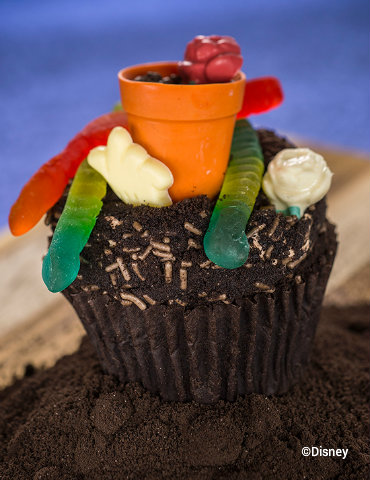 A specialty Earth Day Cupcake is available to celebrate this special day. This chocolate cupcake has a chocolate mousse filling with white buttercream dipped in Oreo crumbs. It is topped with a chocolate flowerpot and gummy worms. You can find this cupcake at  Kusafiri Coffee Shop & Bakery and Isle of Java in Disney's Animal Kingdom. This is a sweet way to celebrate Earth Day at Disney.
Also, work on the Tree of Life began April 20th and will continue through June. According to Disney Parks Blog, work will be conducted during the day and Guests will be able to see the workers accessing the Tree of Life. Although the workers will be visible, this work will not impact the flamingo badge for Wilderness Explorers, the rain back up location for Pocahontas, PhotosPass availability or the Winged Encounters show. Flamingos are also not onstage at this time.
Happy Earth Day Hipsters!
NikkyJ