Be sure to stop by Dunkin' Donuts on your way to ThemeParks today and receive your free coffee!
To redeem your FREE small hot or iced Dunkin' Donuts coffee at participating DD restaurants simply download the Dunkin' Mobile® App, which is available for both iPhone® and Android™ mobile devices. You may also purchase a bag of packaged coffee for $5.99 or the K-Cup Packs for $7.99 today only to continue the wonderful coffee celebration.
While you're getting your free coffee make sure you try the new fall pumpkin inspired drinks and donuts at any of the Dunkin' Donut locations. The items this year are the Pumpkin Pie donut, the Glazed Pumpkin Munchkins, the Pumpkin Muffin, the Pumpkin White Chocolate Latte (my personal favorite), the Frozen Coffee Pumpkin Coolatta, and a new breakfast sandwich called the Angus Steak Big N'Toasted.  I had the opportunity to try each item earlier this week and I must say that I was in sweet pumpkin heaven! All I needed was my couch, a comfy blanket, and Charlie Brown in It's the Great Pumpkin on my TV to complete the moment.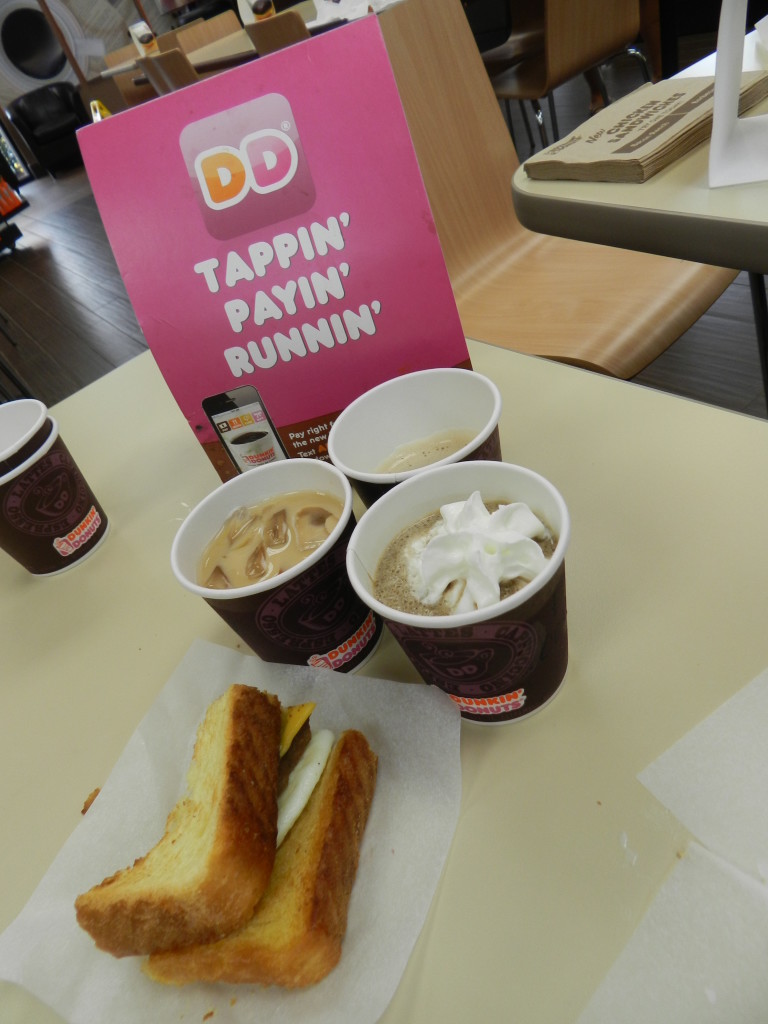 If you need any information on today's event be sure to click
here
or follow them on twitter
@DDTampaBay
.
If you're ever in the Tampa Bay area be sure to stop by one of my favorite Dunkin' Donut locations, 4012 N Armenia Ave, and the manager, Maria, will provide you with a deliciously exclusive donut available there called the Coconut Guava Donut. A local favorite that is a jelly filled donut with toasted coconut and frosting on top. I'm not a coconut person, but this donut was done very well.
Until next time, have fun today at the ThemeParks will your free pumpkin coffee from Dunkin' Donuts 🙂
NikkyJ