Question of the Week: How to Start a Disney Travel Blog?
Congratulations on your big decision to start your very own Disney Travel blog! As many of you know, running ThemeParkHipster is a great passion of mine.
I love visiting the parks any chance I get, so it was only natural for me to want to blog about my tips and experiences.
In this blog, I want to go over my journey with ThemeParkHipster as well as how you can start your own Disney blog.
A lot of these tips can be used for a variety of other kinds of blogs too!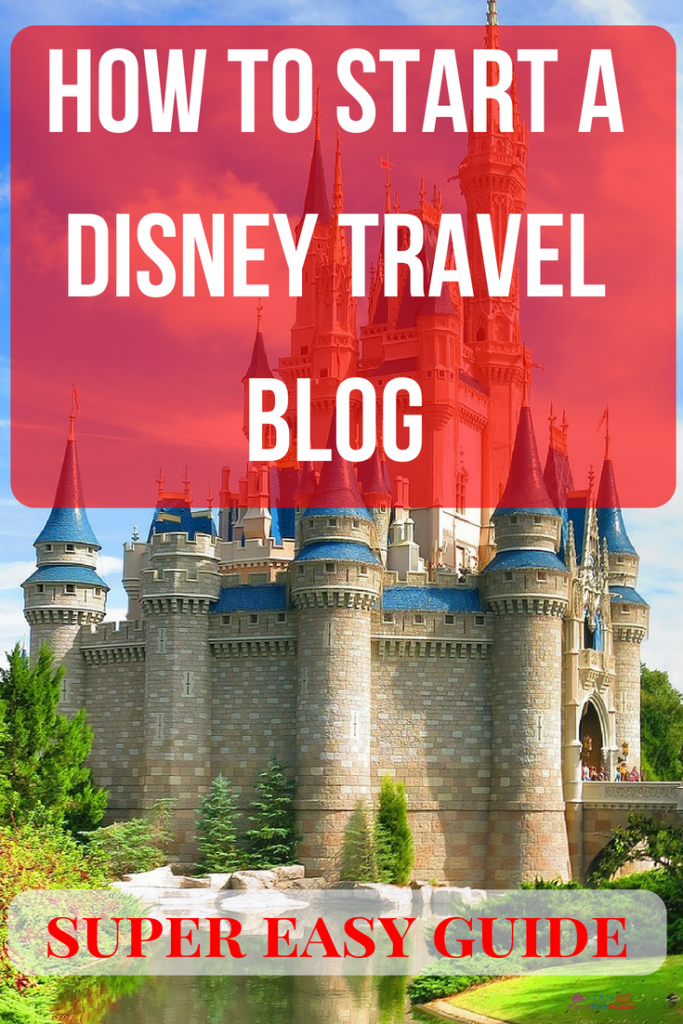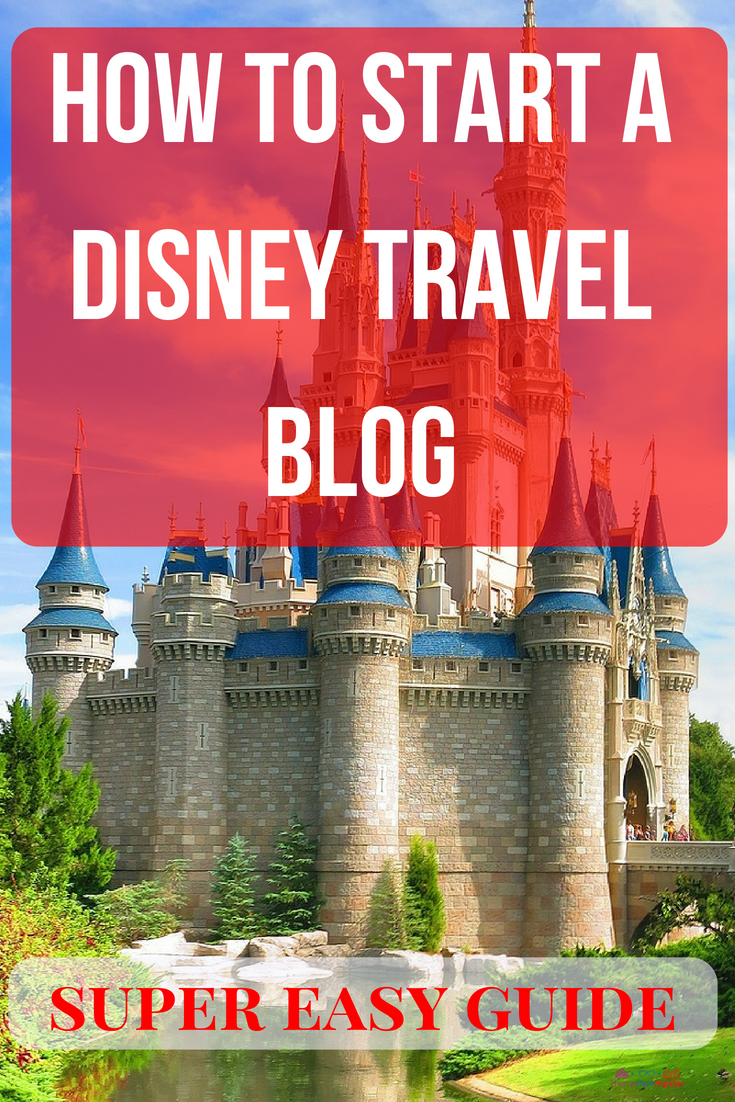 THIS POST MAY CONTAIN AFFILIATE LINKS. PLEASE READ MY DISCLOSURE FOR MORE INFO. Thank you!
I am frequently asked how to start a Disney travel blog, but since my sole focus for this website is my passion for theme parks, we'll keep this special edition article focused there.
What You'll Learn
How to start your blog in 25 minutes
Ways to set up your blog
How to get a free domain name
Where to find a cheap hosting service
How to get traffic
Ways to make money blogging
How to continue to grow
Easy Ways to Start Your Own Disney Travel Blog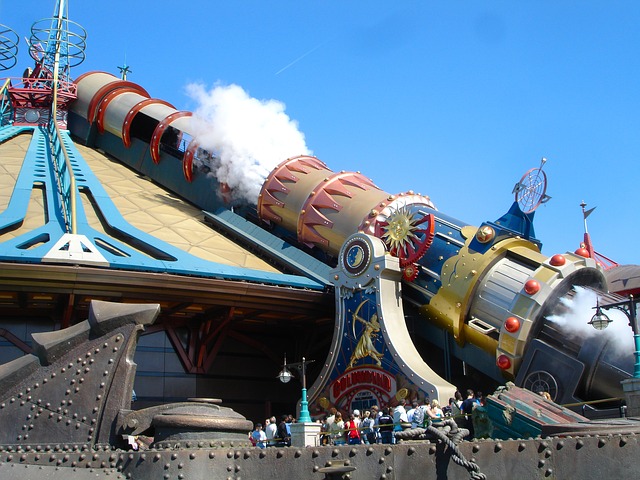 Know Your Purpose
When you first start your blog, you'll need a clearly defined purpose.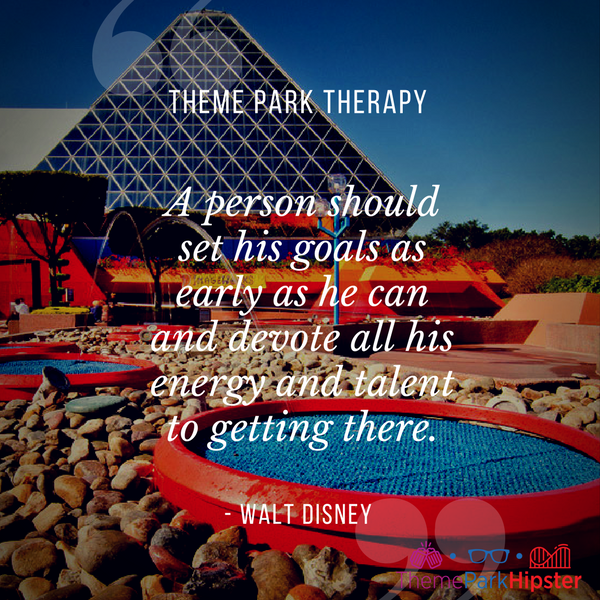 What is Your 'why'?
Who in the Disney community are you trying to reach?
The franchise is huge and being too broad will only confuse your fan base.
Use these steps to help you find direction for your blog:
Determine your passion. Be specific! Find out which Disney niche works for you.
What problem are you trying to solve? Why should people read your blog?
Find a need and determine whether or not you can fulfill it with your blog
Make sure you're writing about something you really enjoy! Your readers will be able to tell if you're passionate or not.
Also, it's important to note that blogging is not a get rich quick scheme!
It may be some time before you start seeing real profit which is all the more reason you should be passionate about your blog.
If you're not writing about what you love, you'll end up quitting the blog before it can grow.
How to Set up Your Disney Travel Blog
After deciding on a passion, a 'why,' and what problem you'll be solving, it's time to get to the technical stuff.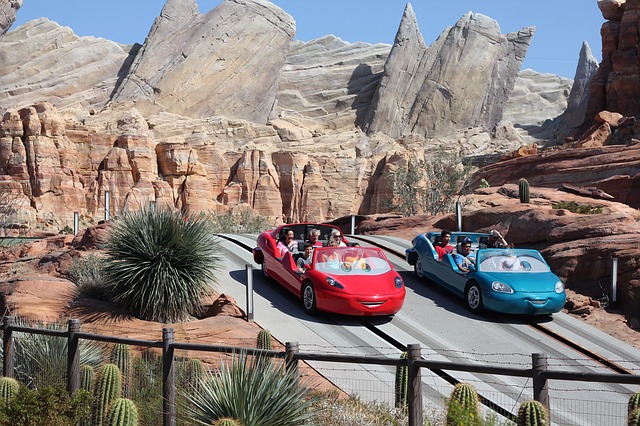 Below is a step-by-step guide to setting up your blog. You can probably finish every step on this list in 25 minutes to an hour.
Step 1--Choose a Website Name
Make it something easy to remember so people can find your blog later.
Step 2--Register Your Domain.
After you've decided on a name, check to see if it's available. If it is, buy it before someone else does!
If you decide to self-host your blog, you can wait until you've purchased web hosting to get a free domain name as part of your web hosting package!
What is a domain name?
A domain name is your website name. For example, this blog is located at www.ThemeParkHipster.com. The domain name includes everything including the ".com" part.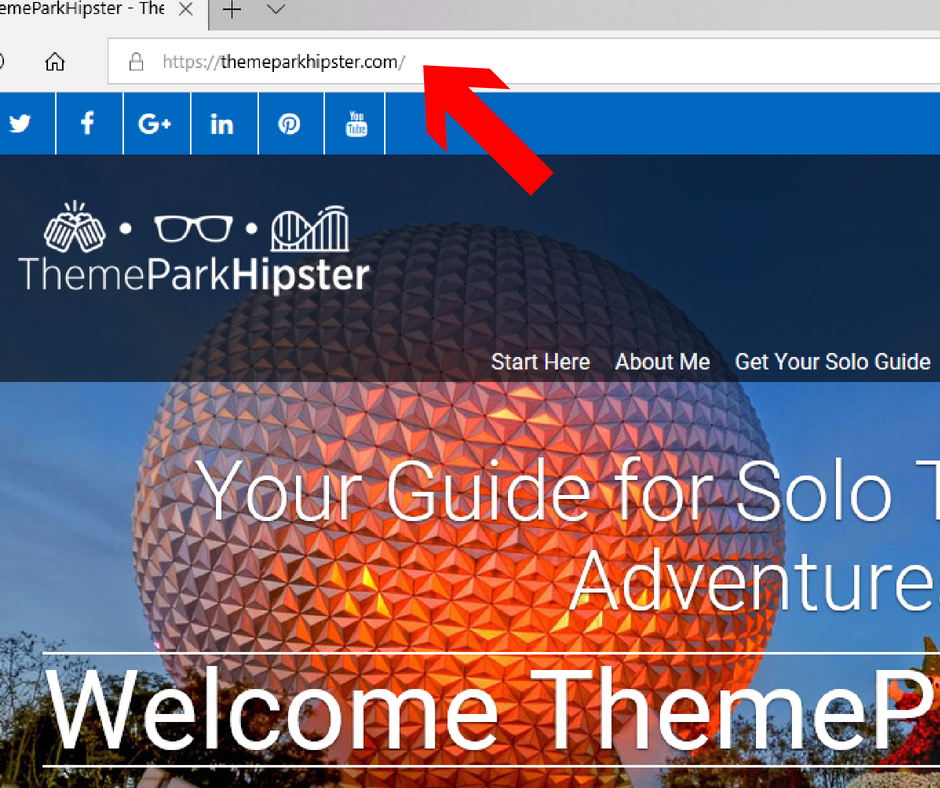 Step 3—Find a Host
Next, you'll need to find a host. Web hosting is basically storage space for your website or blog. You have a name, but now you'll need a place to put your website.
Remember: You can either have a web-based platform or a self-hosted platform.
I prefer self-hosted blogs because they look more professional. With a self-hosted blog, your domain name might be "www.mysite.com."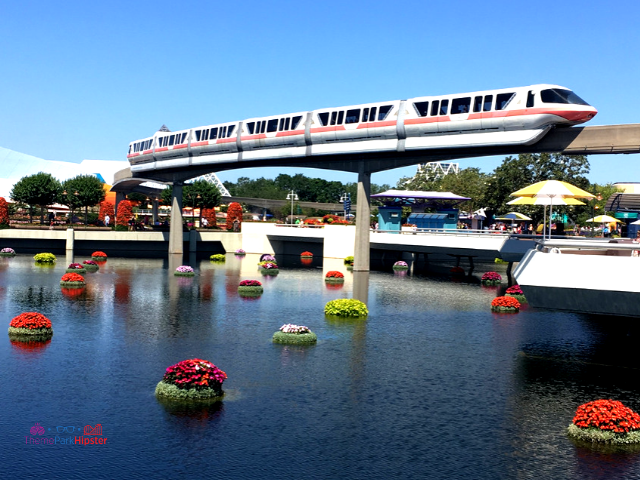 When you host on a free blogging platform, your website will include the name of the site you're being hosted.
This means www.mysite.com will look more like www.freebloggingsite.mysite.com.
The long-winded address you'll get with a free site may make it harder for your customers to find you later.
For hosting, I recommend BlueHost. Their hosting service is unlikely to crash, and it's very user-friendly!
Founded in 2003, Bluehost is one of the largest and is the most respected web hosting providers in the world.
Bluehost help over 2 million bloggers worldwide and has been one of WordPress' top recommended hosts since 2005.
Read: How to Setup Your Blog with BlueHost
Step 4--Get on WordPress
WordPress is a free platform popular among bloggers. It's easy to install and easy to customize as well.
It's ideal for content managing, blogging, and a variety of other website purposes.
Hipster Blogging Tip: It might help to bookmark this wp-admin login URL since you will be coming in here very often.
How to Install WordPress
Most hosting providers have built-in one-step installation tool. Bluehost has one and allows you to install WordPress with just one click.
Launching a WordPress Website with Bluehost
Just navigate to your cPanel (your hosting dashboard) and find the "Install WordPress" button at the top of the Bluehost page to use the auto-installer.
Common Blogging Terms
For this next section, there are a few terms you should be familiar with before we can continue:
CMS Core – the system that we installed earlier using the auto installer
Plugins – add-on functions that give you additional controls and features on your blog
Themes – the design of your blog
Step 5--Choose a WordPress Theme
You can find both free and paid themes for your Disney blog.
I would recommend getting a paid theme simply because it looks better, it can be easily customized, and it even come with tech support.
However, if you're on a budget and need to start with a free theme, choose one with very high ratings.
If you like the theme, you can continue to use it or upgrade to a paid theme later and boost the appearance of your Disney travel blog!
Customize Your Blog Dashboard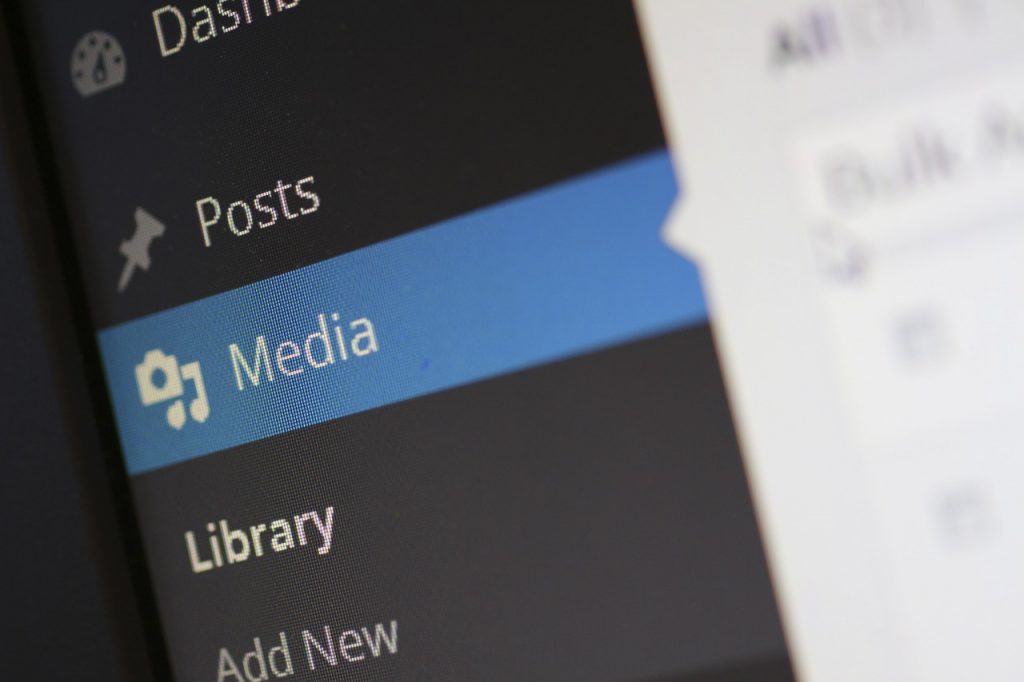 Now it's time to add your essential plugins.
Some of the WordPress Plugins I recommend are: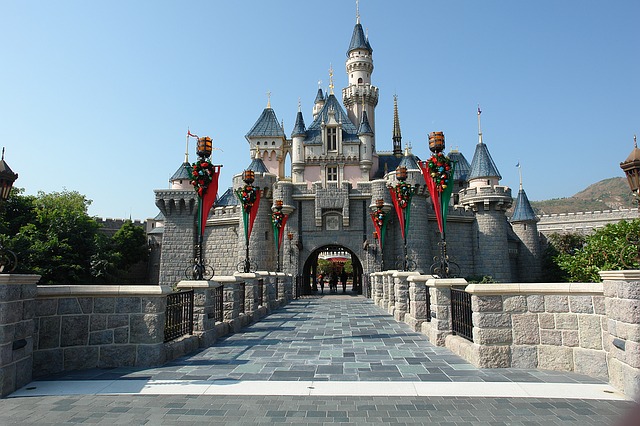 1 – Social Pug
The one thing you want to make sure is that your website runs fast. Too many plugins can slow down your site which will lower where you show up at in Google.
I recommend the Social Pug plugin. The share buttons are both fast and designed well for your blog without taking up too much space.
The share buttons available look great no matter what screen size or resolution.
2 – Yoast
Yoast SEO is the original WordPress SEO plugin since 2008. It is my favorite tool that allows bloggers to aim for that number one spot in the search results.
Yoast: SEO is super easy and can be use by everyone.
You will definitely need this plugin to help your create the best Disney blog post that will make Google happy.
3 – Akismet
Akismet checks your comments and contact form submissions against their global database of spam to prevent your site from publishing malicious content.
You're also given the ability review the comment spam it catches on your blog's "Comments" admin screen.
One of the first mistakes I made as a blogger was not having some type of spam prevention system on my blog.
My blog was only 3 days old, when I received over 500 email alerts telling me that someone had "commented" on my article.
I was excited thinking that I had made it big, lol!
Come to find out, those messages were ALL SPAM!
I had to go through and delete and block every single message and sender. It was such a waste of time and I don't want you to have to go through it like I did.
4 – WP Super Cache
This plugin generates static html files from your dynamic WordPress blog.
After a html file is generated your webserver will serve that file instead of processing the comparatively heavier and more expensive WordPress PHP scripts.
Basically, WP Super Cache keeps your site running fast by cleaning up all the junk on your website that can slow it down.
The various plugins mentioned above, help you drive traffic and monitor what's happening on your Disney blog.
They also help you optimize your website, so it runs faster and more smoothly.
Step 6--Write Your First Blog Post
Finally, it's time to get writing!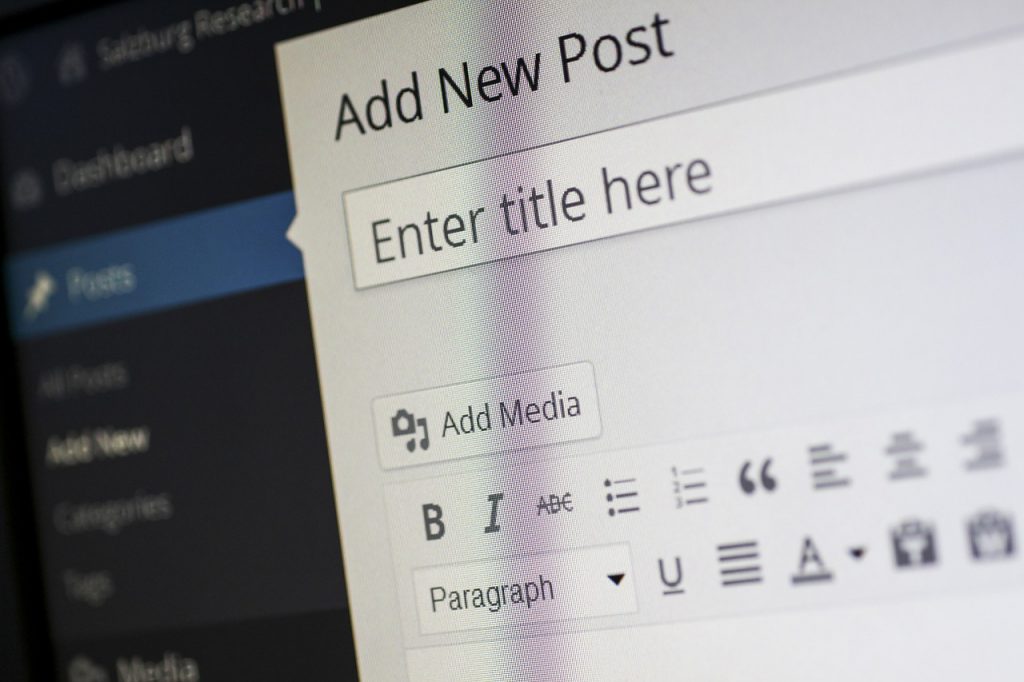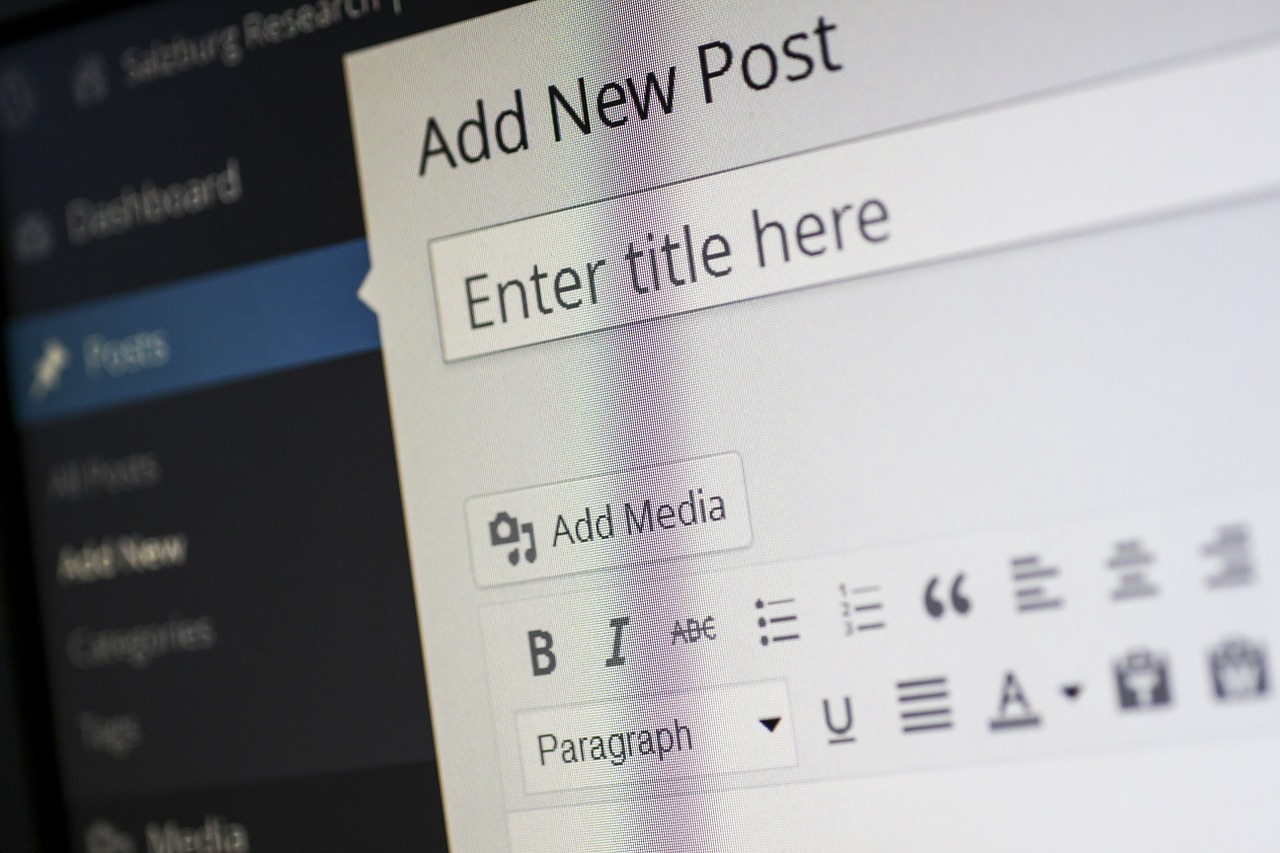 Write your first post for your Disney niche and keep the momentum going.
I recommend having at least 5 blogs at launch pre-scheduled weekly. As with anything, consistency is key.
Remember: Don't be like every other blogger who starts then stops just as quickly.
Get your first Disney post out there and stay consistent!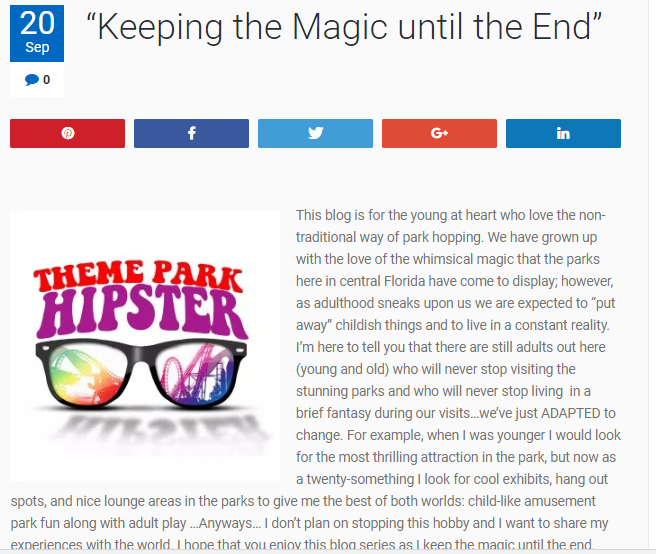 This was my very first blog post in September of 2012. I had no clue what I was doing, but I did it anyway!
Get Started with Your Travel Blog Today with the Ultimate Resource Guide!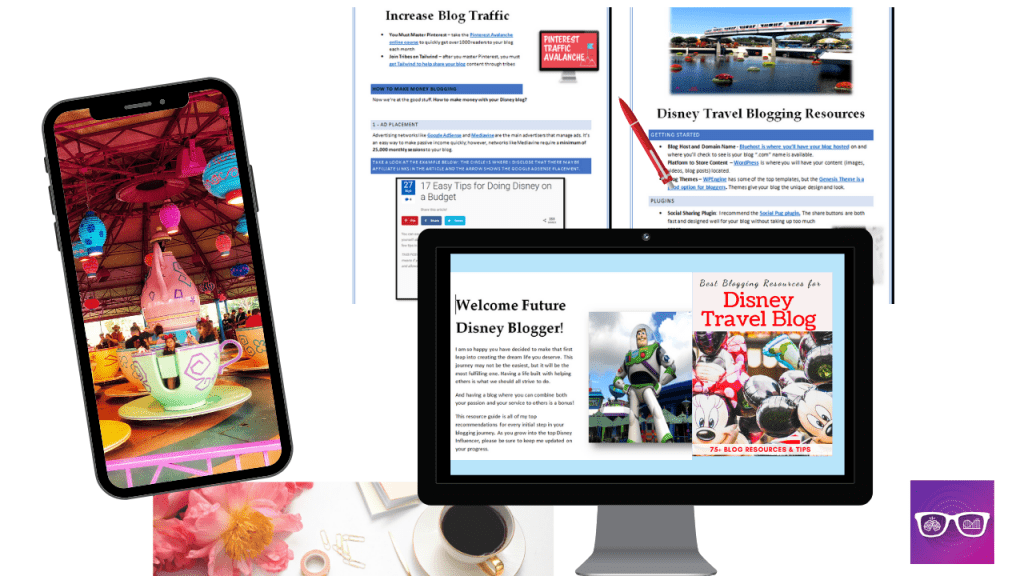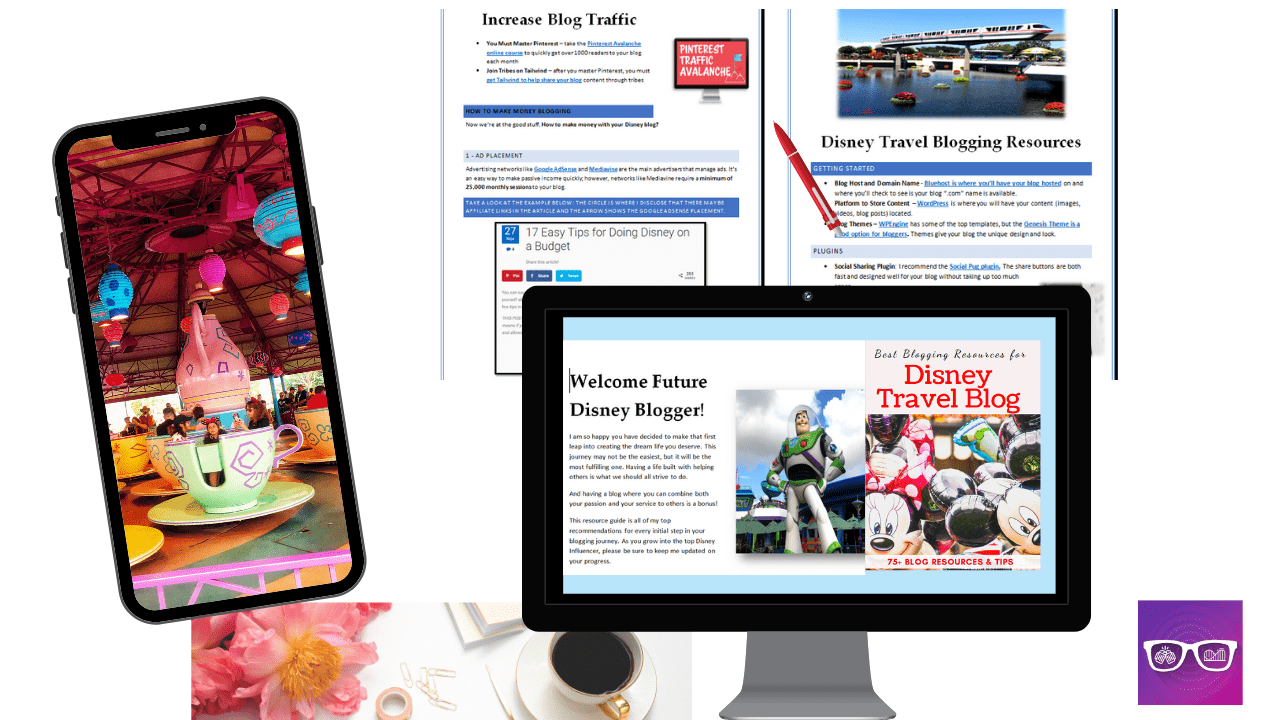 Ways to Increase Traffic to Your Disney Travel Blog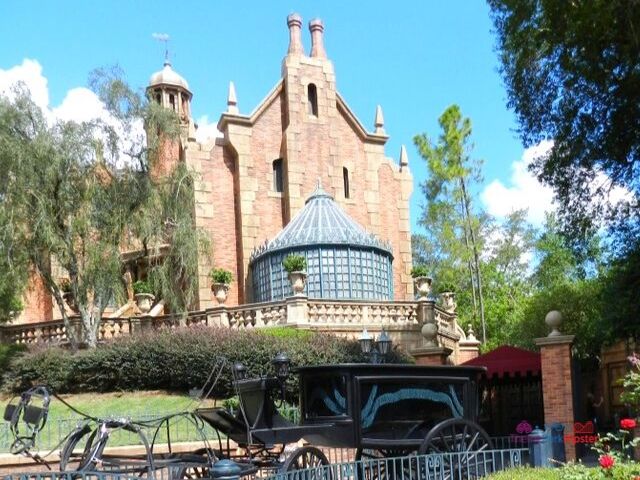 Search Engine Optimization (SEO)
SEO makes it easier for search engines like Google (and their users) to find your content
Use keywords, meta descriptions, etc.
Learn SEO right away and you will be successful
Guest Posting/Networking
Writing content for other Disney blogs can improve your skills and your website's traffic.
Attend conferences and network with other Disney bloggers/content creators.
Leave comments on others blog post/chat in online forums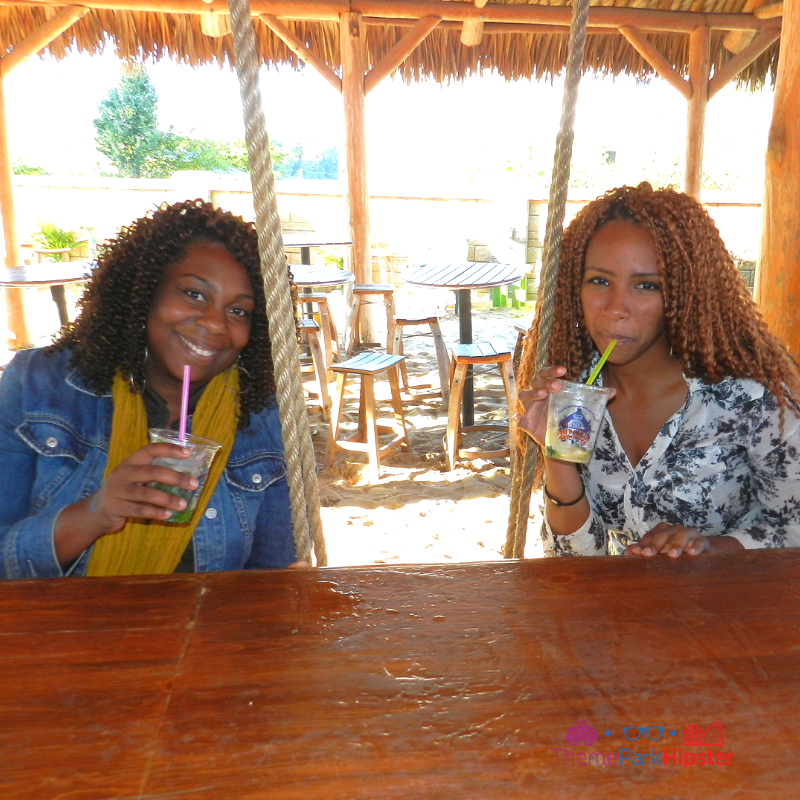 Social Media
Don't ignore it!
Take lots of theme park pictures and share them on social media
Instagram, Facebook, YouTube, etc. can all be used to drive traffic to your blog
Pinterest
Don't sleep on Pinterest! It's number 2 (next to Google) in driving HIGH traffic to your website.
You must MASTER Pinterest.
I highly recommend taking the Pinterest Avalanche Course if you want to increase your traffic by 1000%. The course will teach you to secrets to perfecting your Pinterest account and how to use boards and groups to your advantage.
After you've mastered Pinterest, learn how to use Tailwind to increase your following.
Tailwind is a must if you want Pinterest to work out in your favor.
Build and Write Good Disney Content
The number one thing to remember with your Disney blog is that your content matters more than anything else.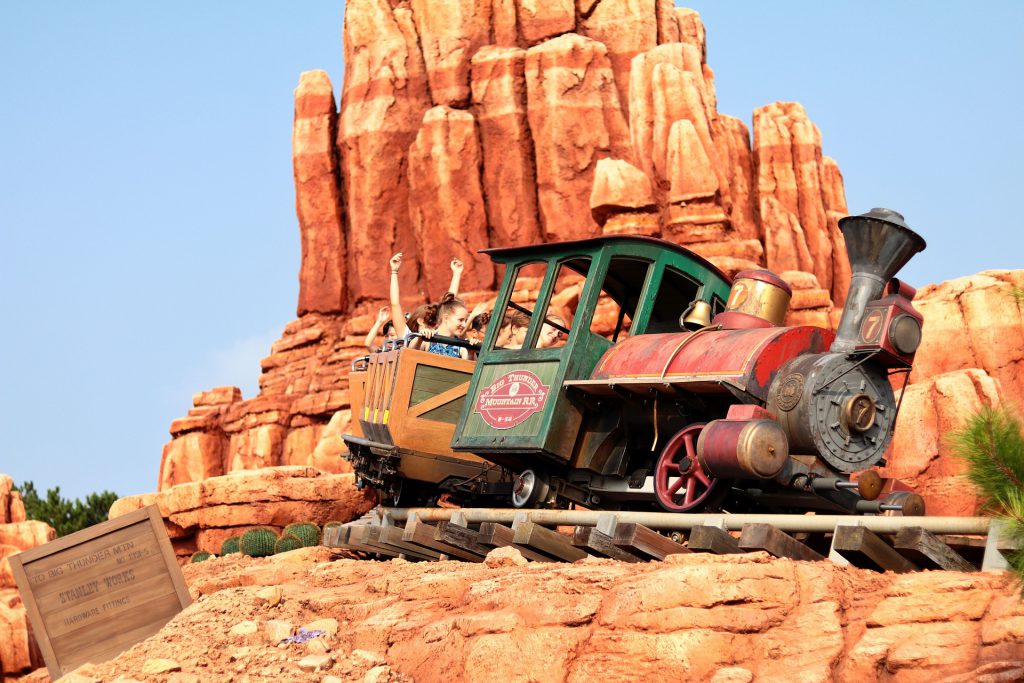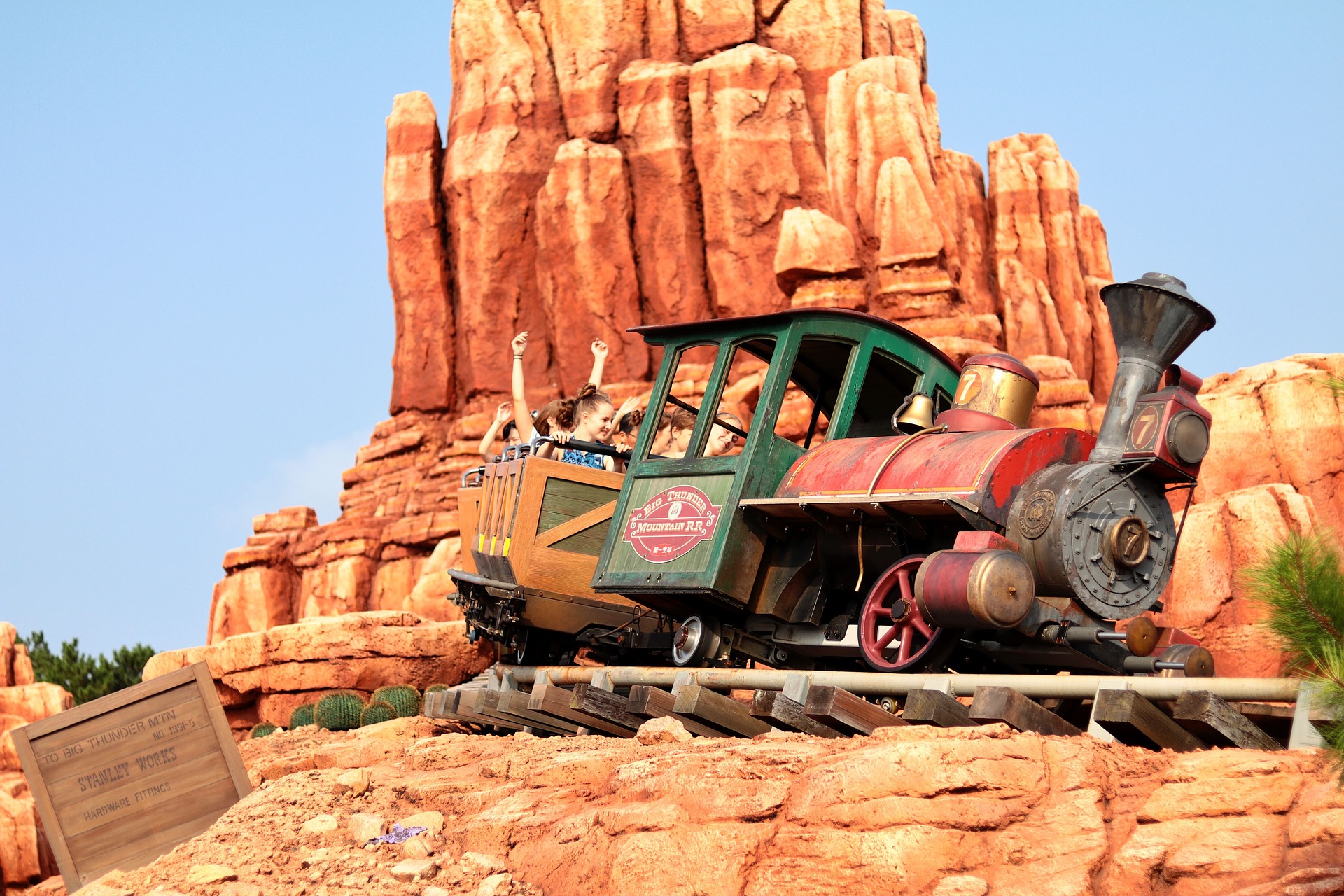 Once you provide good content to your audience, money, and traffic will follow.
Here are a few tips to consider with your Disney Travel Blog:
Speak to your target audience. Keep in mind who it is you want to reach and always write content around them.
Build a community around your blog. Keep in touch with your audience. Ask them to engage with you and other readers.
Collect email addresses and send Whether you do it weekly or monthly, newsletters are a great way to keep your audience up to date with all things Disney from your blog.
If you feel like you need a break, consider a content writing service to keep your blog going without any lapse.
A high-quality content writing service can also help manage your content and make it SEO-friendly.
Create Your Blog Post in Half the Time with Bramework!
How Do You Make Money Blogging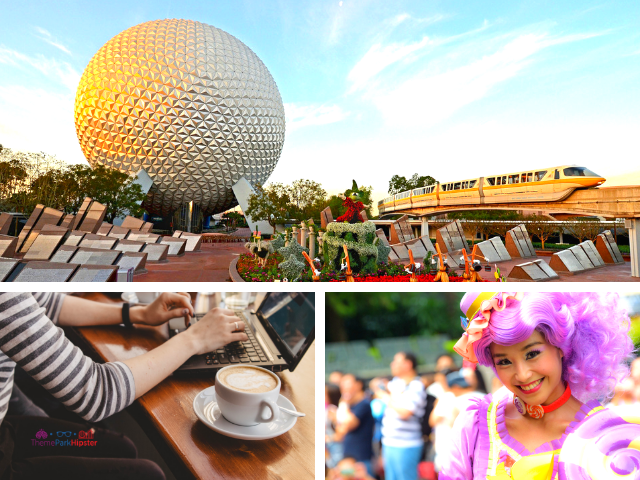 Many bloggers are making good money online. With the right ideas and strategies, there is literally no limit on how much you can make.
7 Easy Ways to Make Money on Your Disney Travel Blog:
Have advertising display on your website
Begin partnering up with affiliate sites such as Share-a-Sale to help promote their products
Start creating your own products (books, guides, courses, etc.)
Get sponsored blog or social media posts with brands you love
Book speaking engagements
Freelance and get paid to write for others on Fiverr
Start an Etsy shop
Top Tip: Most Importantly--Don't give up!
It's important to understand that sometimes it will get hard.
There may be times when you think no one is reading and that your blog is a dead end.
Like everything else, there will be ups and downs.
Remember to invest in yourself and know that results will come with consistency and patience.
To get your blog started on the right track, take a good beginner's blogger course.

It might help you avoid some rookie mistakes so you can skip some of the hardships that come with being a first-time blogger.
Here are the top blog courses available to get your started right away: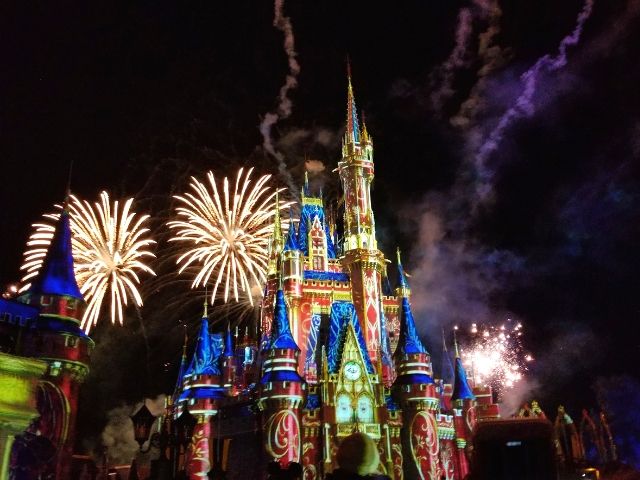 Build and Launch Your Blog Business Course
This is the top course for successfully building and launching your blog with WordPress in 1 Month or Less, without knowing any code or needing to be a tech Wizard, guaranteed!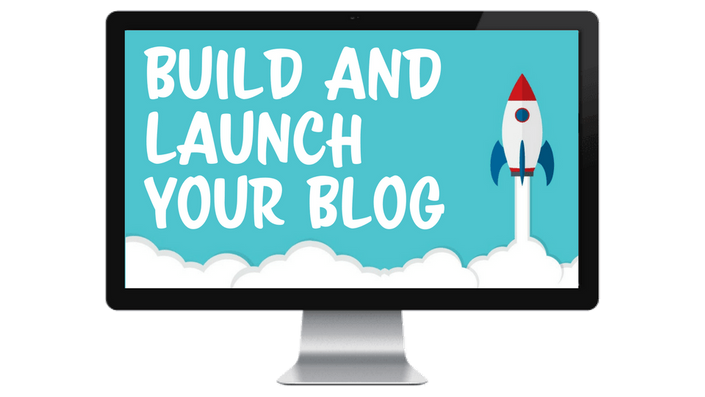 It will also teach you how to take your blog from $0 to $1,000/month with free traffic, Affiliate Marketing, and other easy to use strategies.
Get the course here – Launch Your Blog Business in One Month!
Pinterest Avalanche Course
This is the number one course online for Pinterest with beginner Bloggers in mind to help you drive 10,000 – 100,000+ FREE Monthly Visitors to your blog – on Autopilot!
Like I said earlier, you will need Pinterest to help you get a jump start on your traffic goals for your website.
You can get the course here – Pinterest Avalanche
Making Sense of Affiliate Income Course
Michelle teaches you how she earned over $50,000 a month through affiliate marketing and shares her exact strategy and tips in this very informative online course.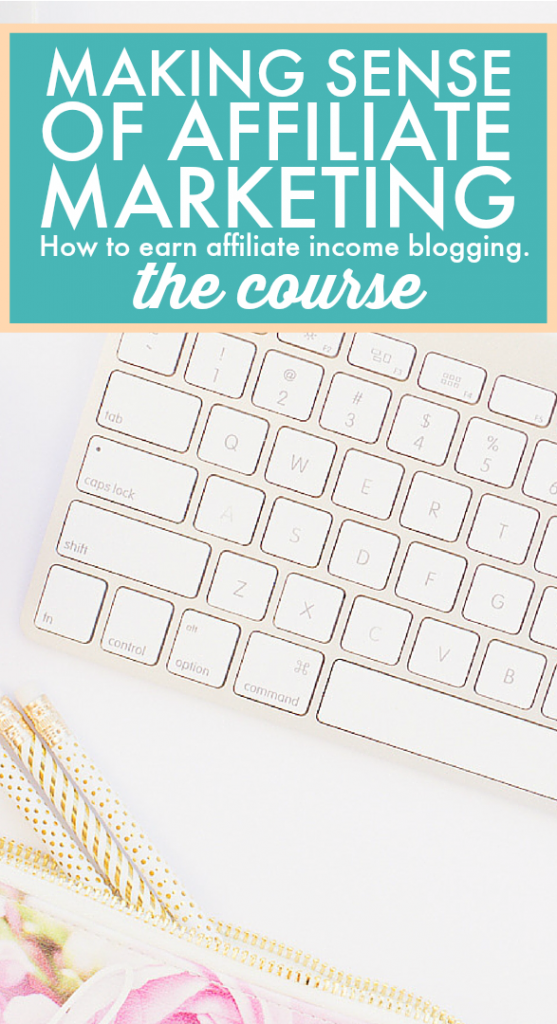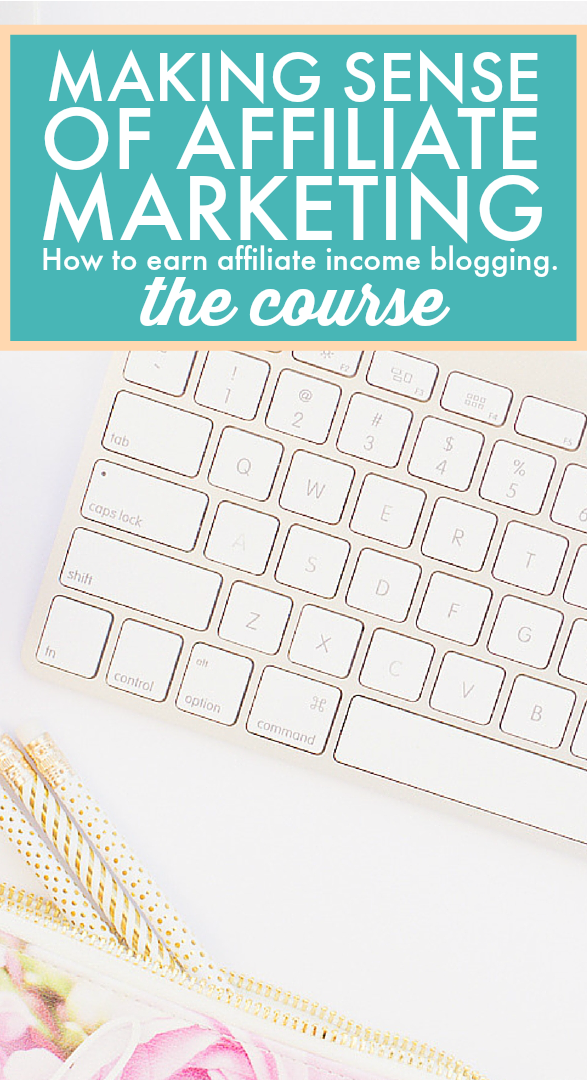 If you're a blogger (even if you're a new blogger!), then you NEED this course.
You can get the course here – Making Sense of Affiliate Income
The Six Figure Blogger Course
This is by far my favorite blog course and will be great for you once you get your feet wet in the blogging world.
Alex and Lauren show you the Formula for Making Six Figures from your blog with digital products and services, without spending thousands on over-priced courses!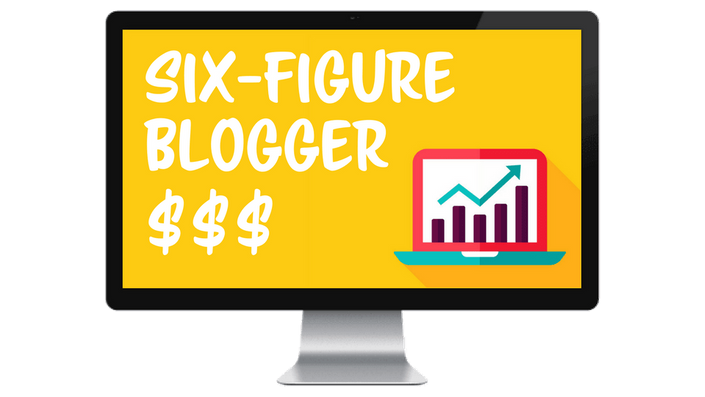 The Six Figure Blogger Course is the one that will help you become a full-time blogger!
However, do the Launch Your Blog Business Course first before you go to the advanced one.
These courses have helped me become a better writer, blogger, and entrepreneur by guiding me with step-by-step instructions for increasing my blog growth.
You can get this course here – Six Figure Blogger
Pitch Perfect Pro
Once you have your blog up and running and you understand your audience, then you should take the Pitch Perfect Pro online course.
It's everything you need to know about working with brands as an influencer to double your income in 90 days.
You'll learn how to approach brands (like Disney), work out paid deals, and build relationships!
You can get this course here – Pitch Perfect Pro or if you're not ready, you can join the FREE challenge for pitching brands here!
Final Thoughts
Now that you know how to start a Disney travel blog, you can read the step-by-step Bluehost setup to get started today!
That's all for now!
I hope you'll find this helpful on your journey to becoming a Disney travel blogger.
If you have any questions, leave a comment below to start a discussion. I'll be happy to help in any way I can.
Don't forget to sign up to get your very own Disney Travel Blogging Tips and Resources below!

Think this can help a future blogger?
Share this post on Facebook, Twitter, or Pinterest. It helps spread the word about ThemeParkHipster and allows me to keep bringing you great content.
For more theme park news, discounts, tips and guides, subscribe to the newsletter!
Until next time, Happy Park Hopping Hipsters!
NikkyJ
UP NEXT: How to Setup Your Travel Blog with BlueHost
(Original Article date: Spring 2018/Updated January 25, 2020)