One of the best things I've ever done in my life was starting my Disney Travel Blog!
Even though I write about all theme parks, majority of my content focuses on Disney since it was one of the first exposures I had to the magic of the parks.
I never knew or quite frankly understood how I could turn my passion into a career, but after years of searching for an outlet to show my love for Disney, I came up with ThemeParkHipster.
THIS POST MAY CONTAIN AFFILIATE LINKS. PLEASE READ MY DISCLOSURE FOR MORE INFO. Which means if you click on certain links, I may receive a small commission at no additional charge to you.
Turning My Passion in My Career
Because of this site, I was featured in larger online publications, wrote my first book, started my own podcast, and partnered up with brands that I love!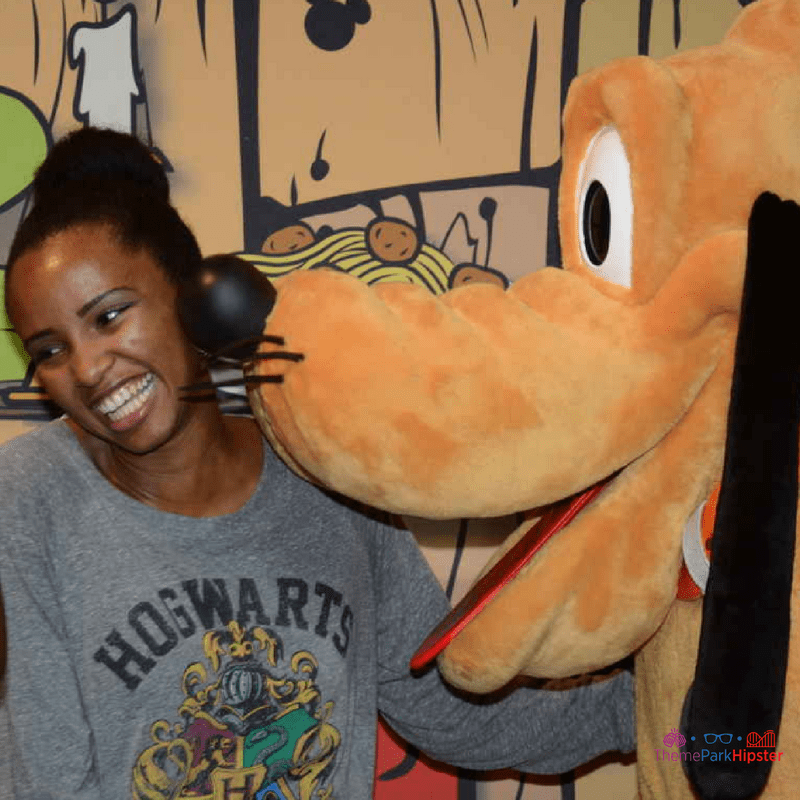 On my previous post I talked about the why and how of starting a blog. On today, I want to show you step-by-step how to get your Bluehost account setup.
How to Set Up and Start A Blog with Bluehost
Once you've figured out your passion, your 'why,' and what problem you'll be solving, it's time for me to help you with the technical aspect of starting your blog with Bluehost.
4 Simple Steps to Setup a Disney Travel Blog
Below is a step-by-step guide to setting up your blog. You can probably finish every step on this list in 25 minutes to an hour.
Step 1. Choose a Website Name for Your Blog
Make it something easy to remember so people can find your blog later.
Hipster Power Tip: You don't want to have anything that would turn off potential partnerships with brands.
Step 2. Register Your Domain Name
After you've decided on a name, check to see if it's available. If it is, buy it before someone else does!
You'll also want to check your name through the social media platforms and Google to make sure it hasn't been used.
That way, once you have the name, you can keep it consistent across all social media platforms, making it easy for your readers to find you anywhere.
If you decide to self-host your blog, you can wait until you've purchased web hosting to get a free domain name as part of your web hosting package!
What is a domain name?
You can register your domain with Bluehost here.
You'll want to make sure that you double and triple check the spelling of your domain to make sure it's spelled correctly.
Plus, you can do all of this inside the Bluehost domain checker box.
Hipster Power Tip: Avoid hyphens in your url if you can! It's not professional and my come off as spammy.
Step 3. Set Up Your Disney Blog with Bluehost
Back in 2012 when I started ThemeParkHipster, there were only a hand full of YouTube videos to walk you through this process.
Now, you can find videos all over YouTube showing you how to get your hosting set up the right way.
What is Web hosting?
Web hosting is basically storage space for your website or blog. You have a name, but now you'll need a place to put your website.
You can either have a web-based platform or a self-hosted platform.
I prefer self-hosted blogs because they look more professional. With a self-hosted blog, your domain name might be "www.mysite.com."
When you host on a free blogging platform, your website will include the name of the site you're being hosted.
This means www.mysite.com will look more like www.freebloggingsite.mysite.com.
The long-winded address you'll get with a free site may make it harder for your customers to find you later.
Why I recommend Bluehost for new Disney Bloggers?
For hosting, I recommend BlueHost. Their hosting service is unlikely to crash, can hold lots of online data, and it's very user-friendly!
Since me and my husband work on multiple blogs, we've tried the main ones. So far, we've found Bluehost to be the easiest for a first-time blogger.
And since you're in the ThemeParkHipster family, when you use this link, you'll pay just $2.95 a month, rather than $9.99.
Starting at Bluehost's Homepage
Now it's time to set up your blog on a place where it will be stored.
2nd Install WordPress
Most hosting providers have built-in one-step installation tool. Bluehost has one and allows you to install WordPress with just a click.
Bluehost and WordPress go perfectly together and are the easiest ways to get your site up quickly.
Just navigate to your cPanel (your hosting dashboard) and find the "Install WordPress" button at the top of the Bluehost page to use the auto-installer.
You can watch the full-video tutorial here.
3rd Log into Your Site
Below are important sections to play around with on the left-hand menu of your WordPress dashboard:
Posts: where you will write your blog posts
Pages: these are the main categories of your site (home page, about me, contact)
Appearance: the area to customize your site
Settings: an area where you will fill in information about your blog
WordPress is a free platform popular among bloggers. It's easy to install and easy to customize as well.
It's ideal for content managing, blogging, and a variety of other website purposes.
Hipster Blogging Tip: It might help to bookmark your wp-admin login URL since you will be coming in here very often.
Common WordPress Terms to Remember
For this next section, there are a few terms you should be familiar with:
CMS Core – the system that we installed earlier using the auto installer
Plugins – add-on functions that give you additional controls and features on your blog
Themes – the design of your blog
Step 4. Choose a WordPress Theme
You can find both free and paid themes for your Disney blog.
I would recommend getting a paid theme simply because it looks better, can be customized, and even comes with tech support.
However, if you're on a budget and need to start with a free theme, choose one with very high ratings.
If you want to get started right away, getting a free theme on WordPress isn't the worst option.
It gives you time to get used to the platform and when you're ready to purchase a theme, you'll know exactly what to look for.
The Genesis theme is good once you get used to working in WordPress. There are so many opinions out there about which theme to try.
Overall, you have to choose one that fits your message and purpose.
Ready to plan your theme park trip? Watch the best vacation planning tips on YouTube. Get started here!
My Final Thoughts on Starting a Blog with Bluehost
My goal was to help you get your blog squared away with Bluehost in the easiest way.
If you'd like to receive YOUR Free Disney blogging quick start guide INSTANTLY, then join here!
I also recommend the top online blog courses that are guaranteed to help you launch your Disney Travel Blog right away:
Build and Launch Your Blog Course
This is the top course for successfully building and launching your blog with WordPress in 1 Month or Less, without knowing any code or needing to be a tech Wizard, guaranteed!
I hope you'll find this helpful on your journey to becoming a Disney travel blogger.
If you have any questions, leave a comment below to start a discussion. I'll be happy to help in any way I can.
Think this can help a future blogger? Share this post on Facebook, Twitter, or Pinterest. It helps spread the word about ThemeParkHipster and allows me to keep bringing you great content.
Until next time, Happy Park Hopping Hipsters!
NikkyJ
UP NEXT: How to Start a Disney Travel Blog in 25 Minutes
(Original Article Date: May 24, 2019/Updated January 18, 2023)