I had the pleasure of attending the 2013 EPCOT International Flower and Garden Festival, which actually turned out to be one of my best times at the park. The cooler temperature was balanced by the soft kisses of the Florida sun on my skin. Immediately upon entering EPCOT I was greeted by the beloved faces of the Disney brand enjoying they're rendition of a colorful springtime bar-b-que.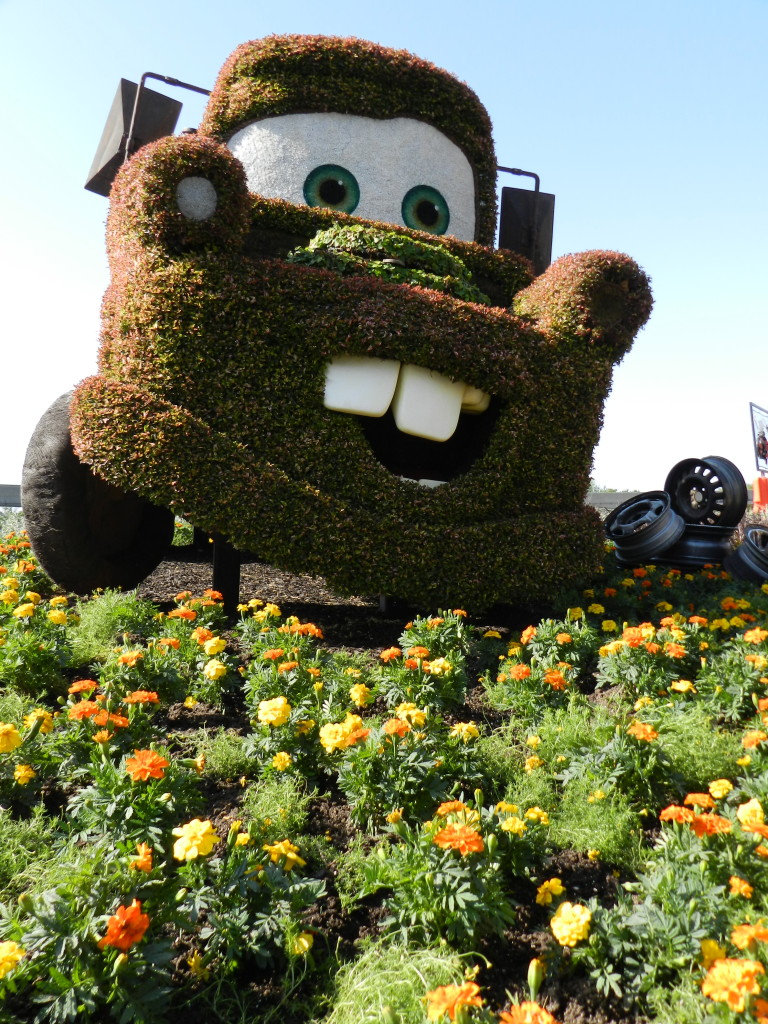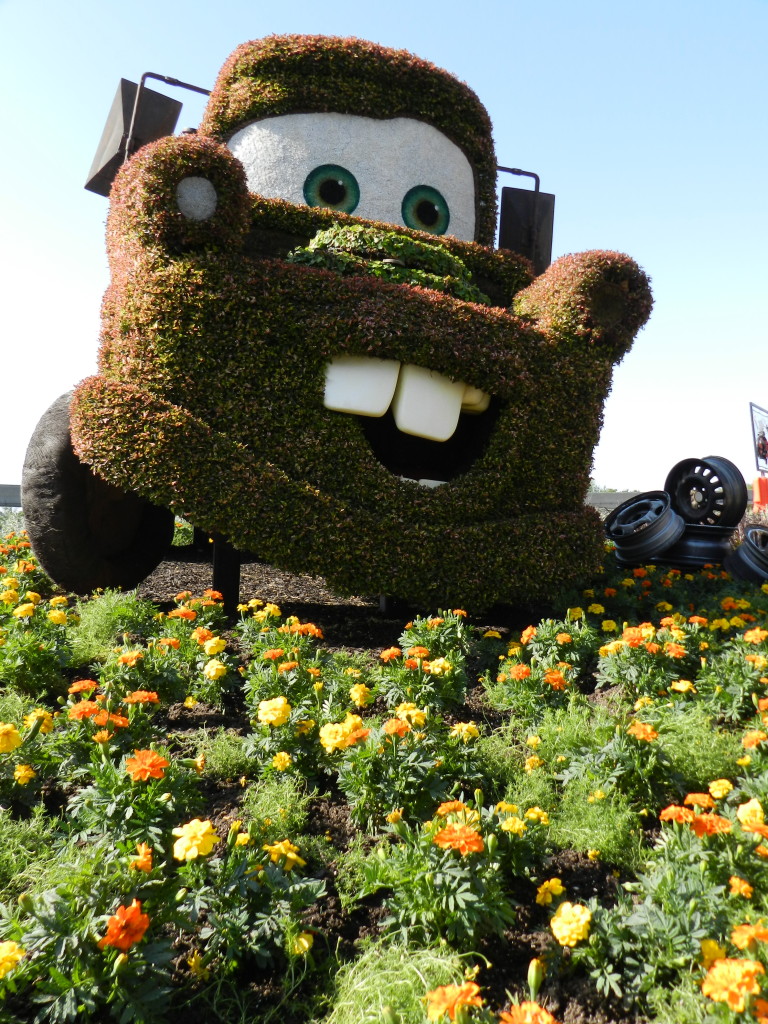 The park was bustling with the crowd of springbreakers taking one last chance of freedom before resuming with their scholastic duties. Since I was there solely for the festival activities I was not affected much by the crowd.
The designers did a marvelous job inventing and telling great stories through the creative landscaping around the park. I thought to myself, if I could only have 10% of the ability of the talented cast members, then my yard would be envied among all of my neighbors :)………..but since I am an amateur I decided to sit in on a few seminars given in the Festival Center for inspiration and guidance.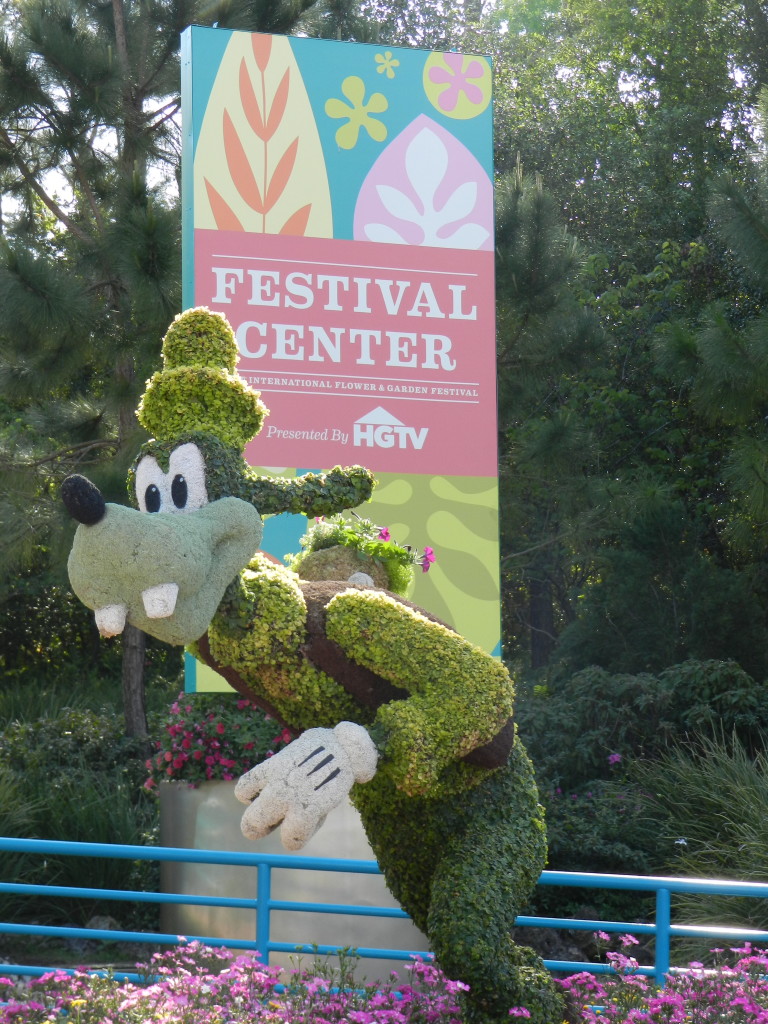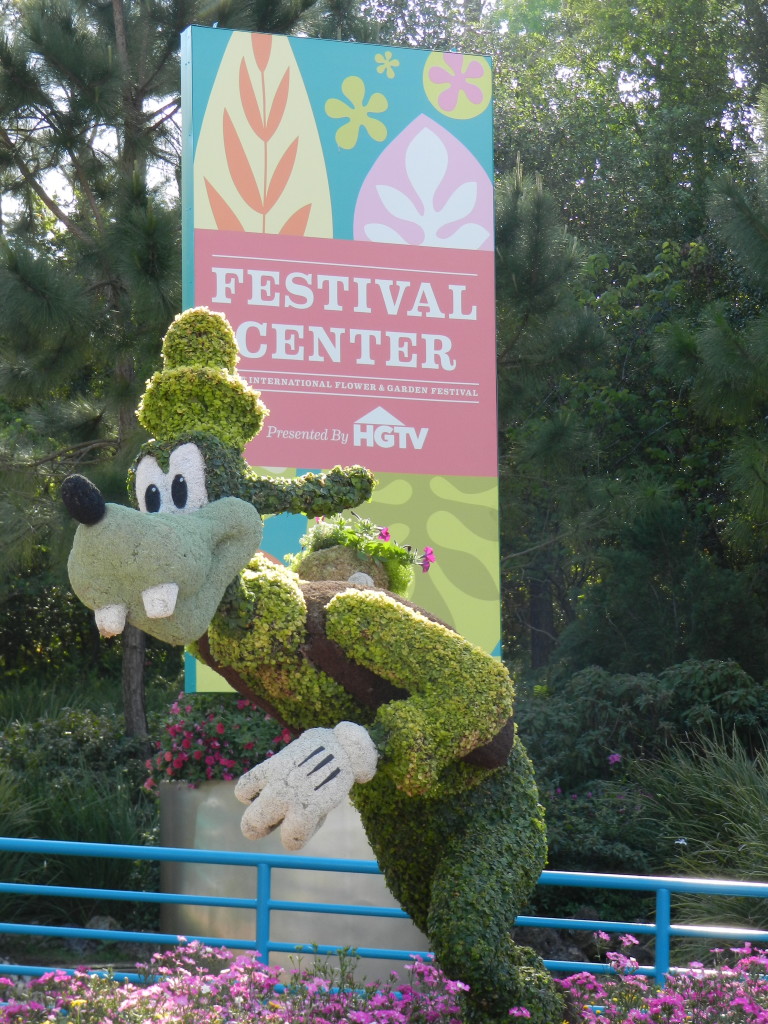 Unlike the Food and Wine Festival, most of the seminars were free; however, you will need to make sure that you get there early to secure a decent spot. I was lucky enough to sit in on the Fantastic New Plants for 2013 class given by a knowledgeable, energetic host named Danielle Sherry. Many ideas came to mind during her presentation that gave me a sense of confidence in doing my own landscaping projects around my home that are simple, beautiful, and easy to maintain.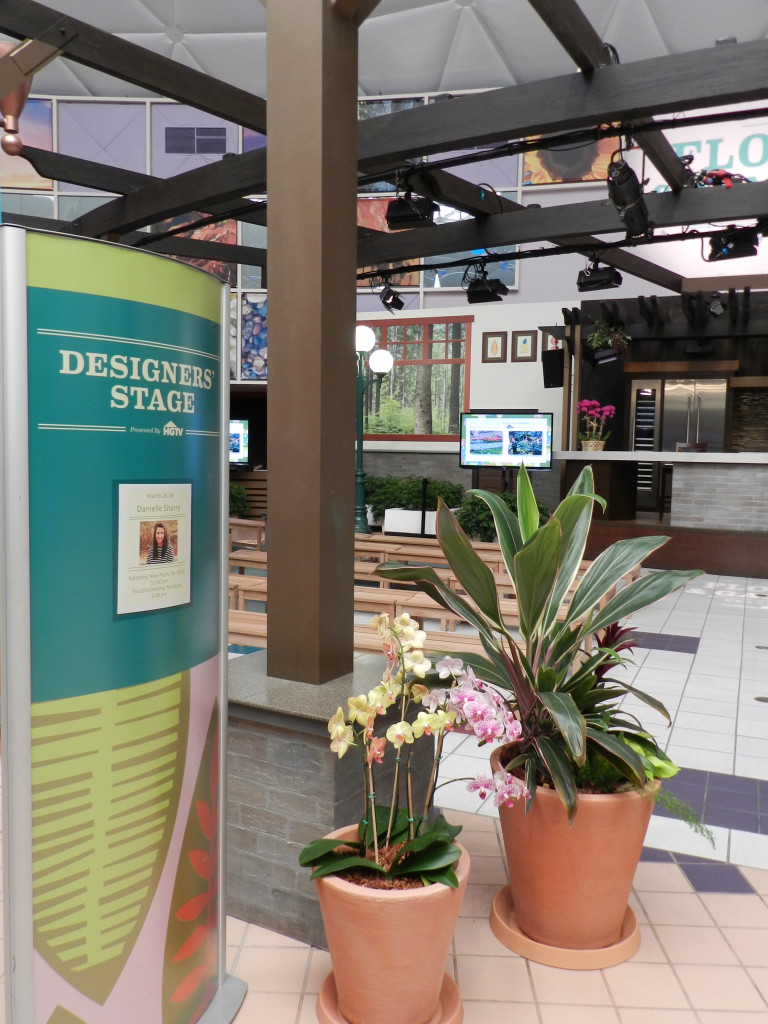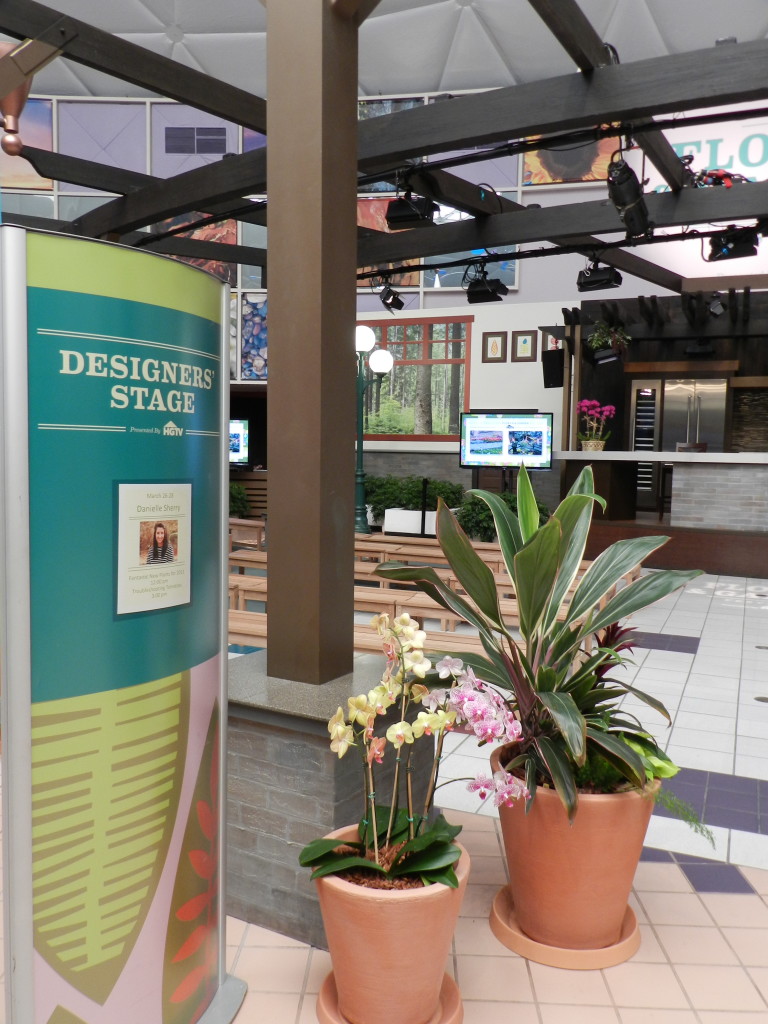 Now onto my favorite portion of the Festival…the food and drinks 🙂 Based on the theme of the festival it is expected that the food around World Showcase would feature a cuisine of fresh fruits and vegetables specific to that region. There were definitely many options to choose from, but for someone like me I only had so much room in my stomach to devour the tasty delights of EPCOT.
Shown below is the Shrimp and Stone Ground Grits with Andouille Sausage, Sweet Corn, Tomatoes and Cilantro from the Florida booth. This southern style take on the traditional breakfast dish had my mouth and stomach competing for a chance to experience and hold on to the impressive flavors parading harmoniously together in this dish.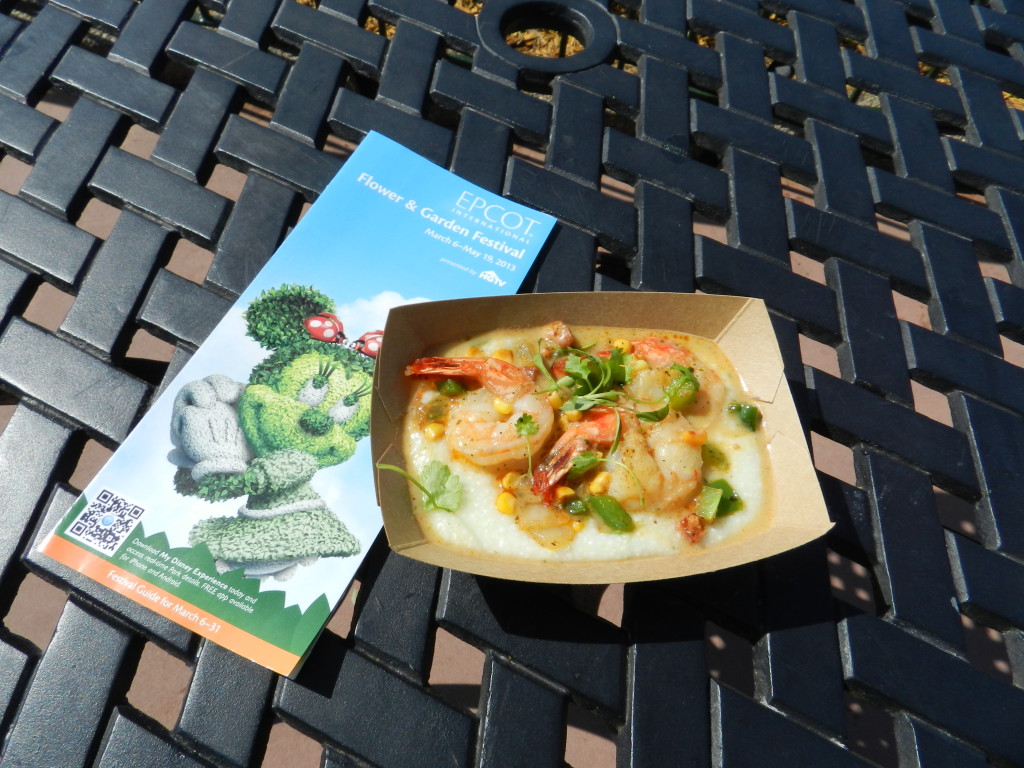 The other dining treat shown below is the Potato, Chive and Cheddar Cheese Biscuit with Smoked Salmon Tartare and Sour Cream from the United Kingdom booth. I was ending my visit at the park when I noticed it and I am glad that I stopped here to try it. The warm garlic and buttery bread mixed with the cool perfectly seasoned salmon made for a dish that brought joy to many of my senses.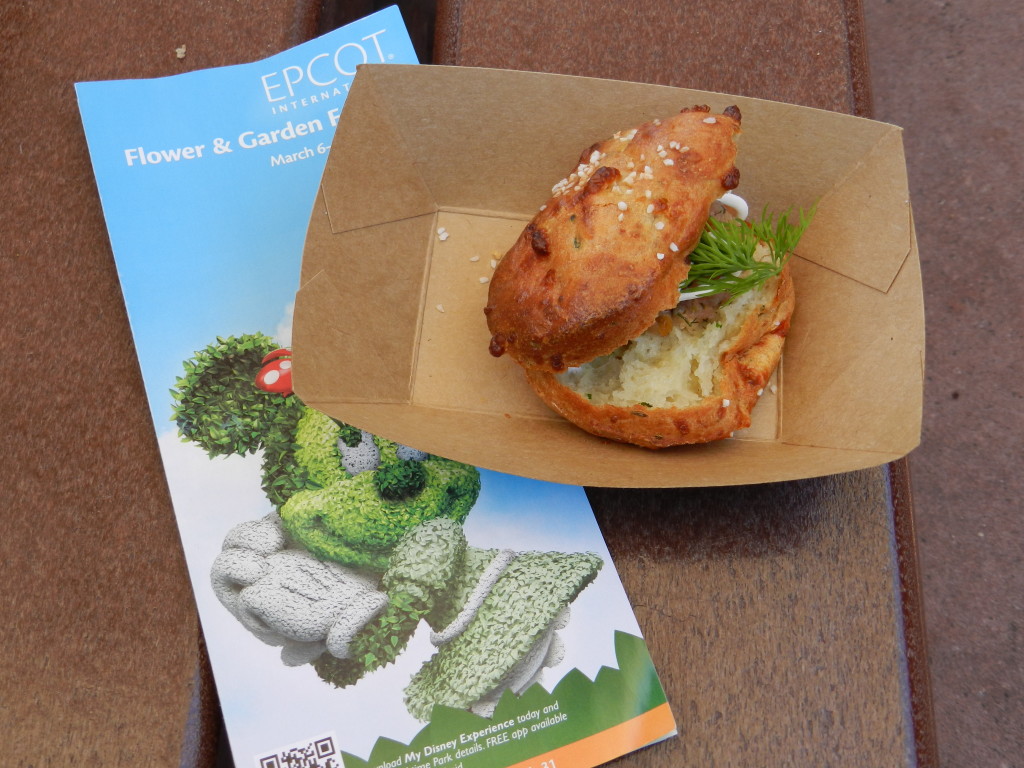 No hipster trip would be complete without an adult beverage. Just like the Food and Wine Festival, each booth has cocktails created or known for the specific country. Drinking at eleven o'clock in the morning may cause suspicious stares at any other place in America, but when in EPCOT the everyday rules of life need not to apply. Just sit back grab a naughty drink, a scrumptious plate, and enjoy the colorful scenery of life-like flowers, herbs, and plant scultures located all over the park 🙂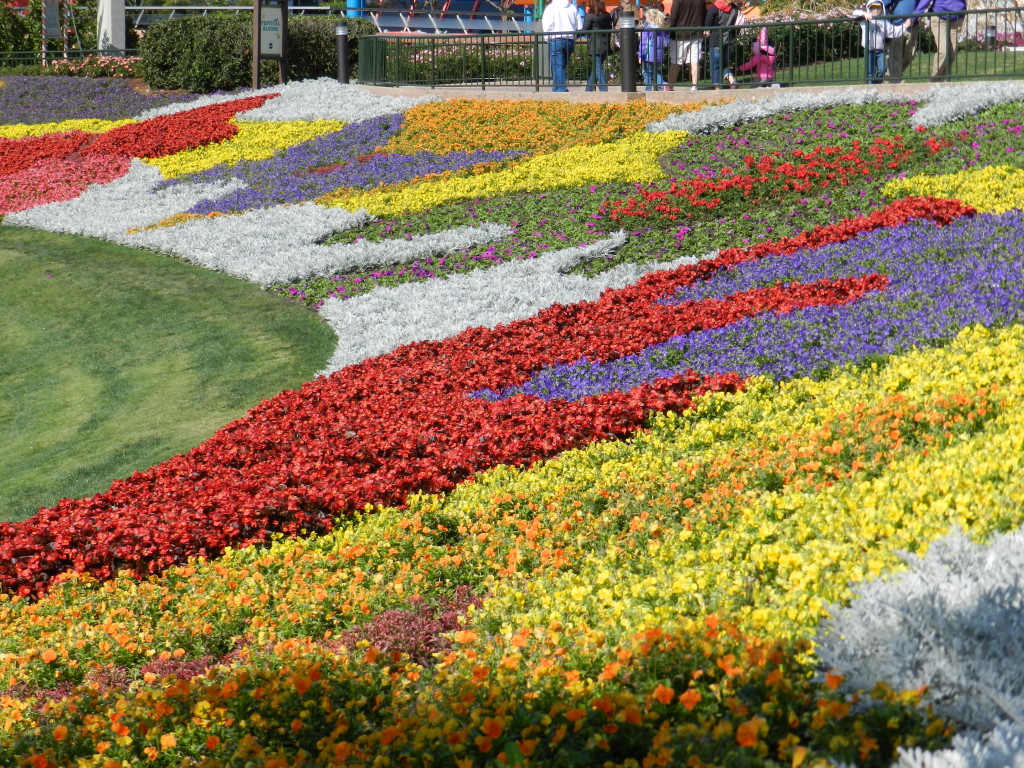 Click here for more information on the EPCOT International Flower and Garden Festival
NikkyJ