Happy Thursday Hipsters! It's time for you News Around Universal Studios.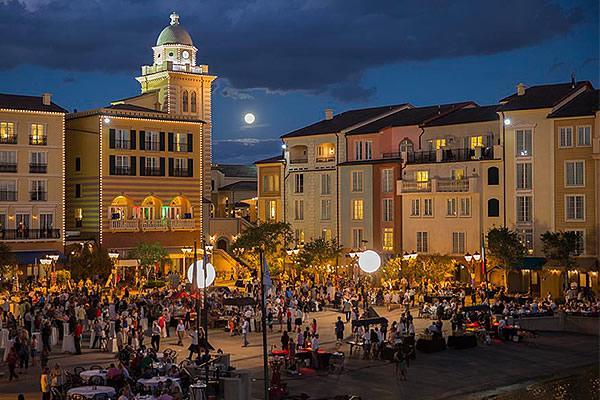 Halloween-themed "Velvet Sessions" event featuring Molly Hatchet Oct 30, 2014: Velvet Bar hosts the city's only rock 'n' roll cocktail party on the last Thursday of the month. Admission is $50 on-line  for this special event and includes specialty drinks and finger foods from 6:30 pm until show time, live music and cash bars from show time onward, and valet parking. After the show, our guests can hang out in Velvet Bar.
Get a quote on a Universal Orlando Vacation Package
New! Harbor Nights La Dolce Vita 2014 Oct 17 at Loews Portofino Bay Hotel: Harbor Nights Harbor Nights La Dolce Vita 2014is a wine tasting and jazz event designed to capture the ambiance of the Mediterranean. Enjoy select wines and sparkling wines, gourmet cuisine along with a selection of coffee-infused fare. Harbor Nights takes place under the twinkling lights of the Harbor Piazza at Loews Portofino Bay Hotel at Universal Orlando.  General admission: $45 in advance/$55 at the door. VIP/reserved tickets: $75 online only (reserved seating includes private wine station, passed hors d'oeuvres, plus all the benefits of a regular Harbor Nights ticket!) For more information and reservations, call 407-503-1200.
New! Harbor Piazza Starbucks Now Open: A new Starbucks location is now open on the Piazza. This location serves Starbucks Reserve coffees, brewed with the exclusive Clover brewing system found only in select Starbucks stores, as well as a selection of hand-crafted beverages.
New! NASCAR Sports Grille to Close Nov 1: On September 27, 2014, Universal posted an update  on its Facebook Page indicating that NASCAR Sports Grille will permanently close November 1. It will remain open for lunch or dinner until Nov 1. No replacement has been announced yet.
New! Foster the People to Play Hard Rock Live Oct 18:  Foster The People's much-buzzed-about live show shouldn't be missed—Los Angeles Times praised their live set as "convincing and invigorating" while Rolling Stone named them one of the "Best Things We Saw at Coachella 2014." Tickets are $65 for balcony tables, $60 for lower balcony, $55 upper balcony and $39.50 general admission. Doors open at 8:00pm. More info: 407-351-LIVE (5483).
New! Earth, Wind & Fire to Play Hard Rock Live Oct 19: Earth, Wind & Fire is an American band that has spanned the musical genres of R&B, soul, funk, jazz, disco, pop, rock, Latin, African and gospel. They are one of the most successful and critically acclaimed bands of the twentieth century. Tickets are $127 for first two rows and for balcony tables, $77 reserved main floor and lower balcony, $67 upper balcony and $39.50 general admission. Doors open at 8:00pm. More info: 407-351-LIVE (5483).
Be sure to contact Laura@DestinationsInFlorida.com (314-374-6654) for the best Universal Orlando vacation package!
*This is an affiliate sponsored post.