I've found a not so hidden gem right in the heart of Orlando. It's called the Artegon Marketplace located on the north east end of International Drive.
I say hidden gem because knowing the previous history of the mall that used to be there, Artegon offers so many surprises around each and every corner in contrast to its predecessor. 
*UPDATE 9/2/2019: Artegon Marketplace closed its doors in January of 2017. I wrote this post during the peak of its existence. Although it is no longer open, it will also have a special place in my heart. 

NikkyJ
Why I Love Artegon Marketplace in Orlando
Its anti-mall theme along with its laid back, Hipster vibe can be felt throughout the place.
Artegon replaced Festival Bay Mall (originally opened in 2002) and gave locals and tourists a re-branding and reopening celebration that took place on November 20, 2014.
This new take on shopping was to inspire patrons of the historical great markets around America such as Pike Place and Chelsea Market.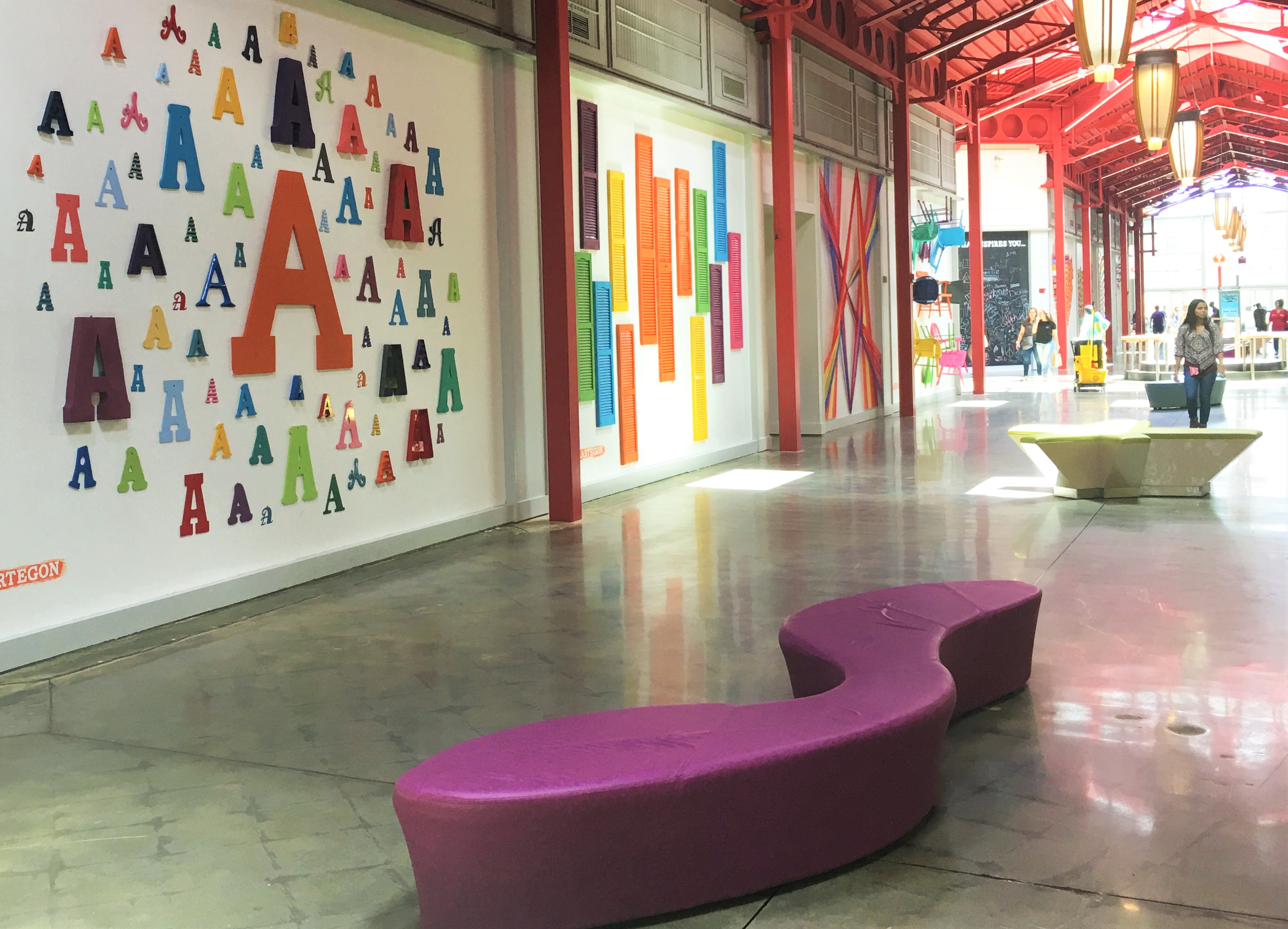 The purpose and mission of Artegon is to provide the perfect blend of rustic charm, eclectic Orlando shopping and dining experiences, and entertainment that the whole family can enjoy.
They also aim to show Orlando's more than just theme parks and to show tourists how to experience shopping like a local.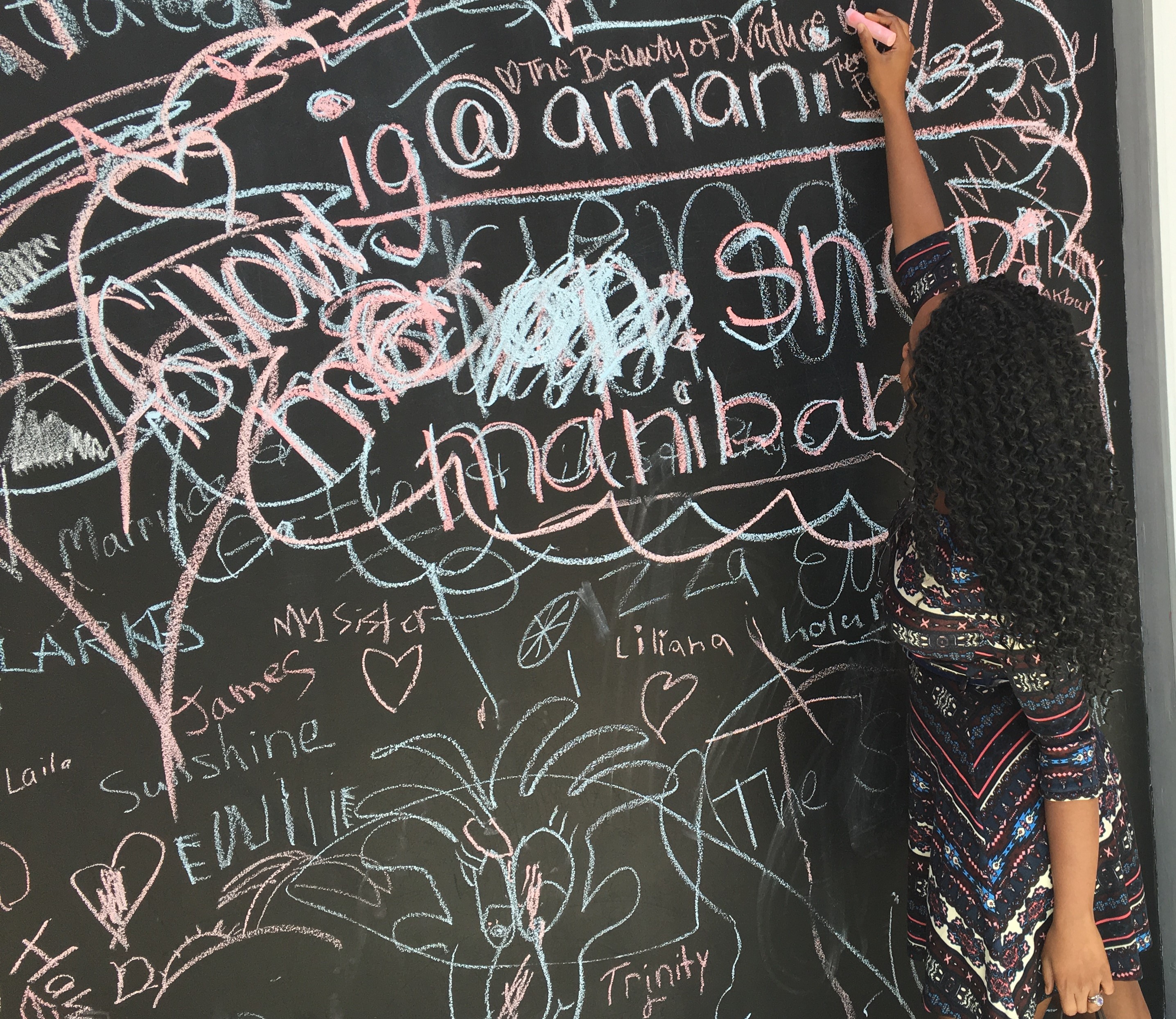 What to Expect at Artegon Marketplace
You get a vibe of their mission as you approach the colorful building. My arrival to Artegon was purely by accident.
I was looking for a sweet treat to have and the closest suggestion on YELP was a Belgium Waffle spot located in the Marketplace.
My goal was to get my waffle and leave quickly for one of the nearby outlets. Needless to say, I never made it to the outlets.
I don't know if it was the sweet seduction of the waffle, but all of a sudden I as sucked down the rabbit hole of discovery.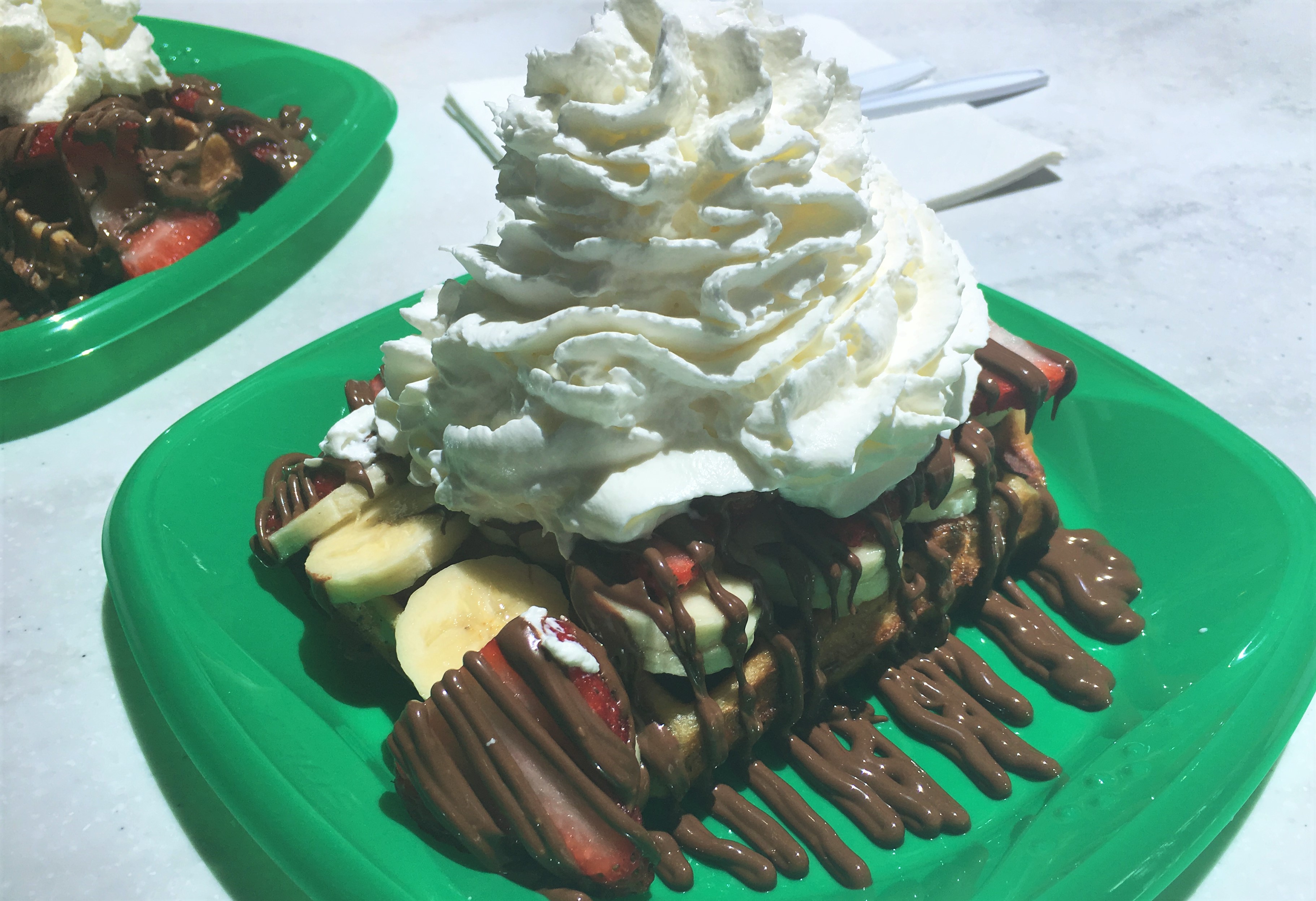 The local artisans and small business owners definitely make this establishment one of a kind and extremely remarkable.
…And OMG, the sushi!!!
Speechless in every way!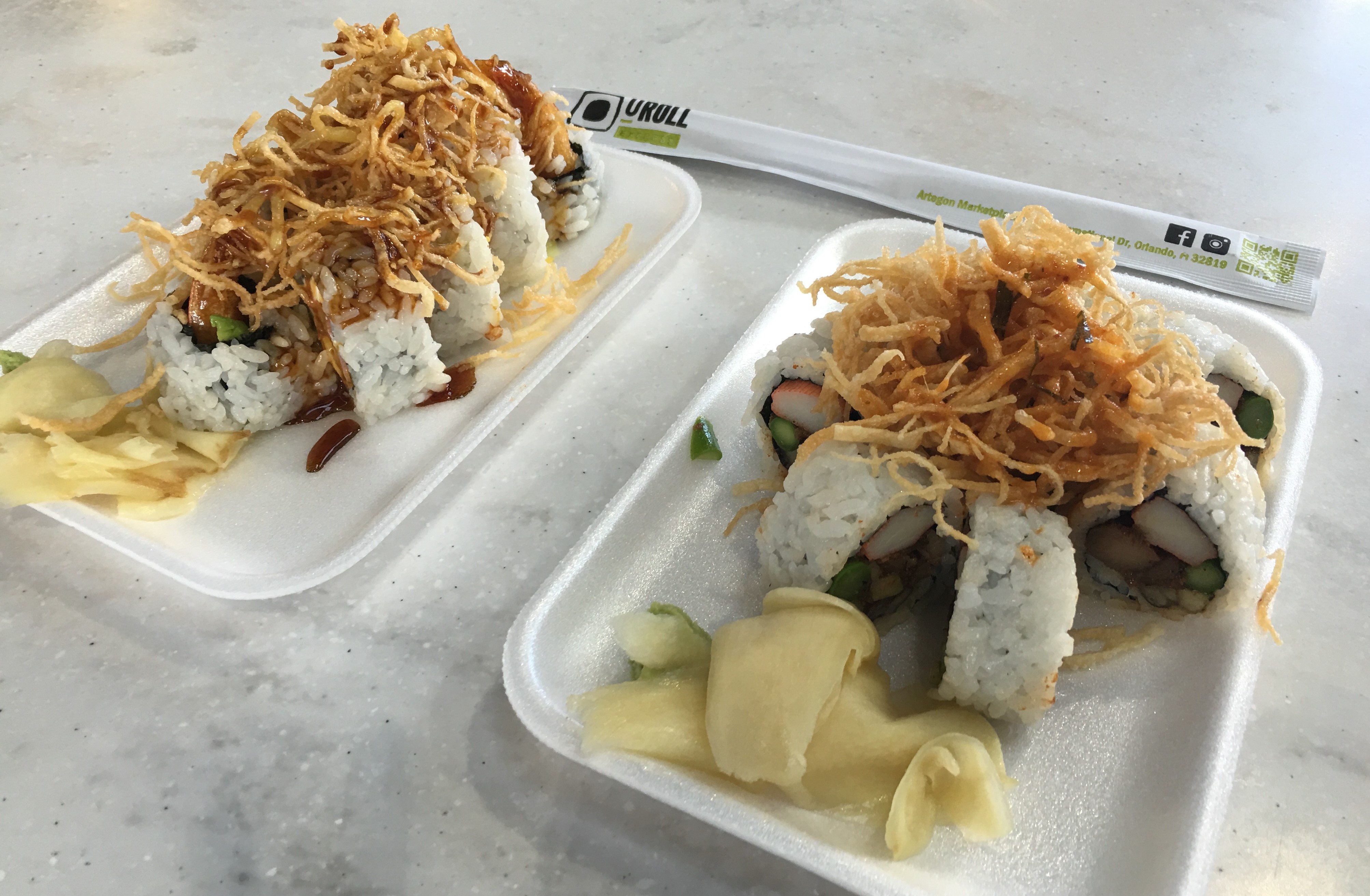 I tried to explore every nook and cranny of this place; however, due to the many quirky and whimsical details of Artegon, I fell short of my goal.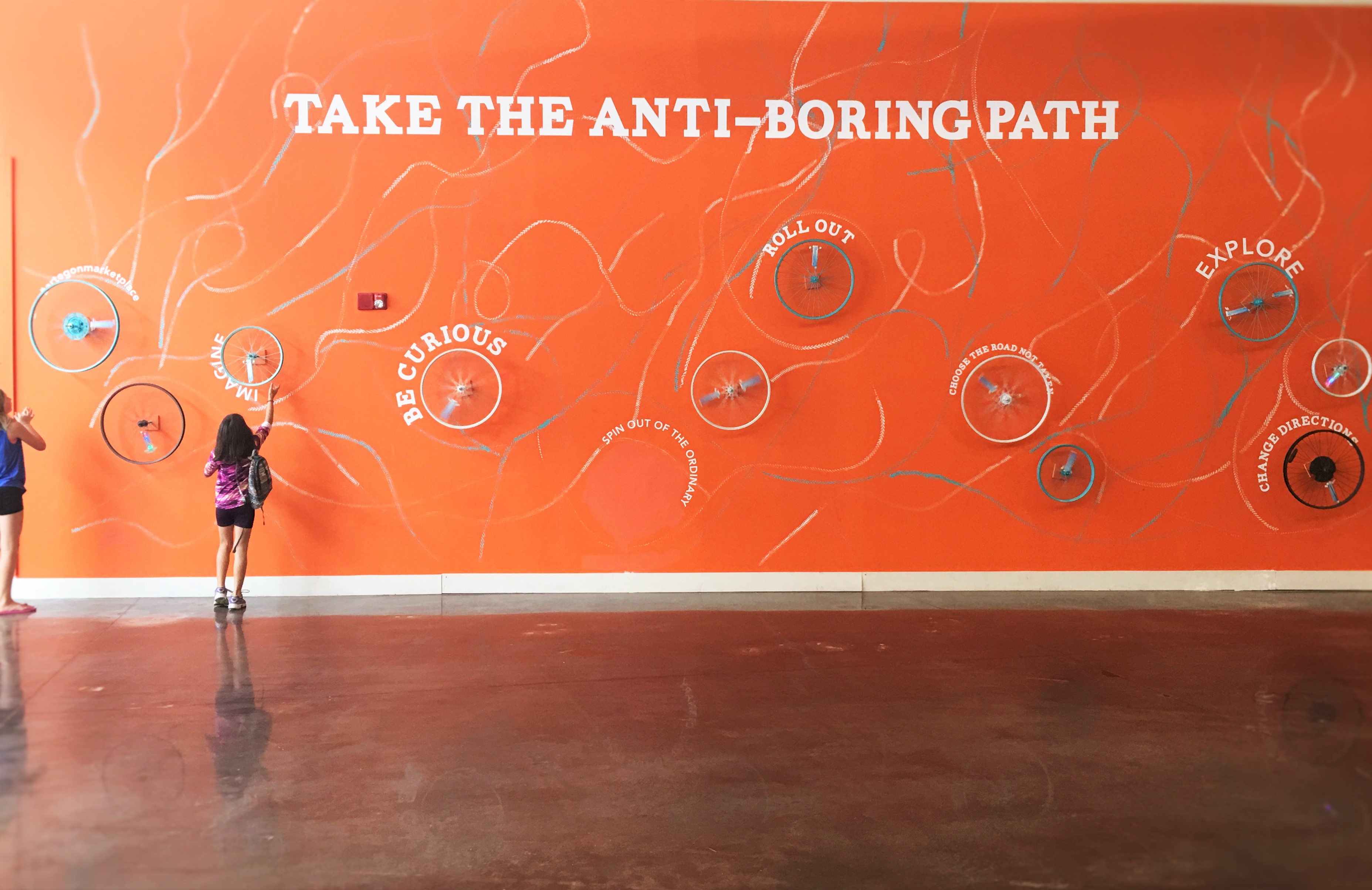 The Artegon Marketplace experience goes far beyond  shops, restaurants and entertainment.
Artegon offers many extremely fun activities that can make any adventurer drool at the mouth.
Activities such as:
Monday Motivation
Tournament Tuesdays
Food Truck Fridays
Kids Club
Beer & Wine Strolls
Book Release Parties
Fashion Shows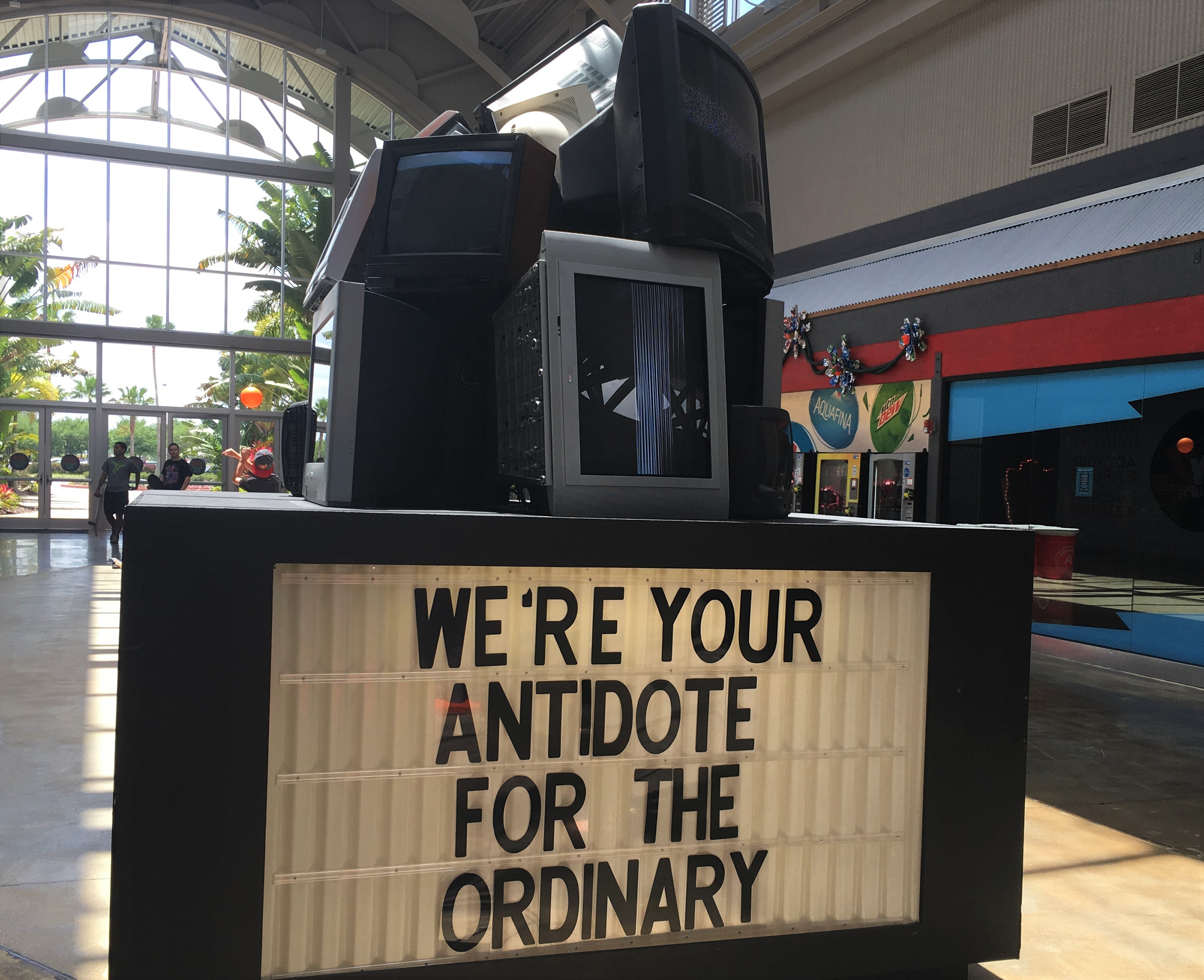 They also have life size classic games and inspiring interaction play throughout the Market to enhance each person's creative side.
Games such as Ping Pong, Scrabble, Chess, Checkers, Foosball, and Jenga can be found there!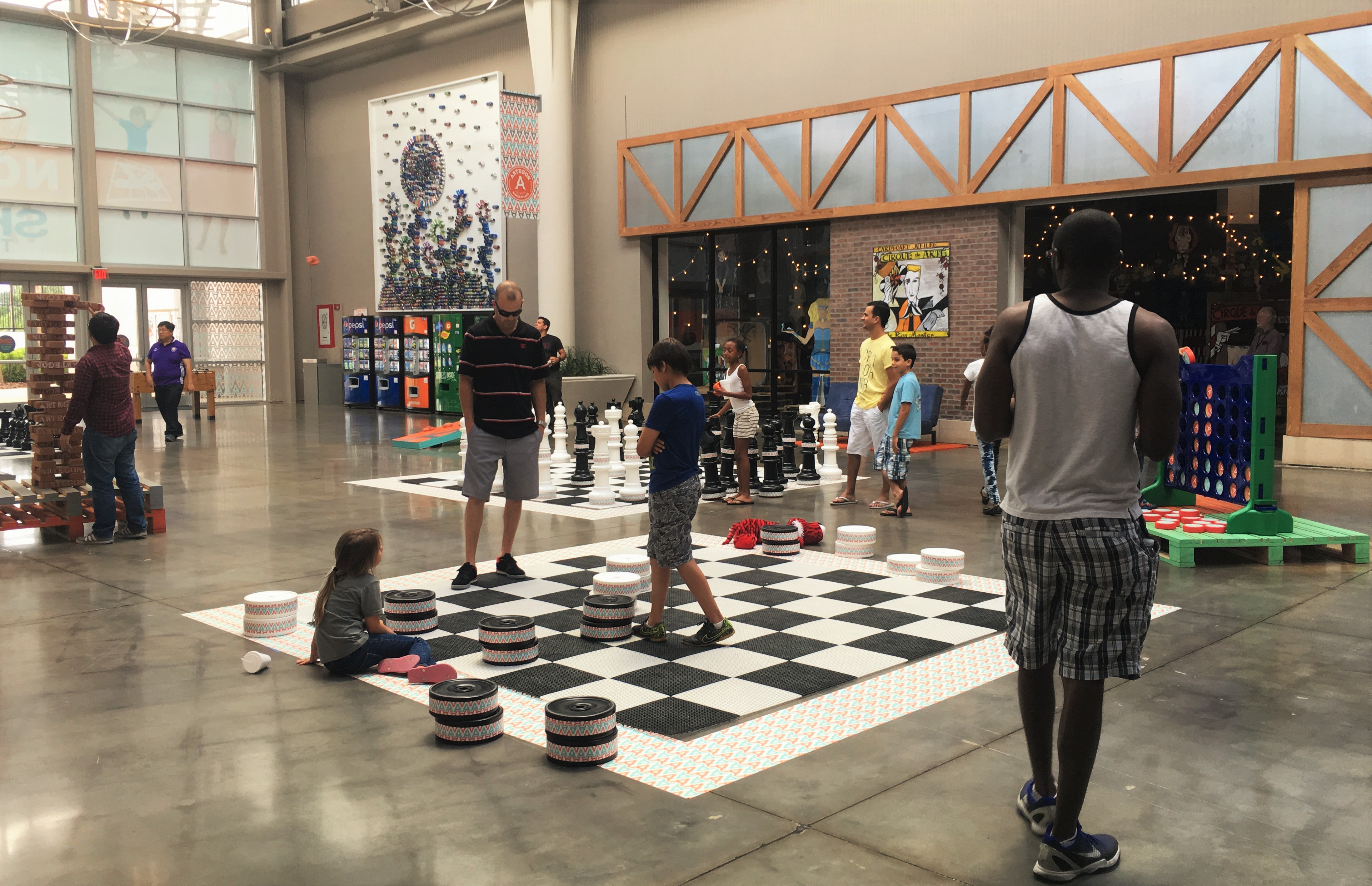 So when I say this place is Anti-Mall, it's THE anti-mall in the most fabulous way! Plus I have a feeling this will be a new hangout spot for me.
Go Ahead and Choose Your Artegon Adventure…
ACCESSORIES
Aliss
Baby Me
Blue Coast Eyewear
Hunza Crafts
Stay Fly Skate Shop
ART
Alipaza Arts
Carver Dan's Shop
Fusion Art Group
Genkigoth Studios
Gods & Monsters
Hyder Gallery
International Hot Glass
Moroccan Bazaar
Pinturas
Radafe Art
Stars, Bars, Baskets
The Co-op Pop-Up Shop
CLOTHING
Aliss
Baby Me
Bass Pro Shops
Boot Barn
Brooklyn Street Threads
Dechoes Resale
Elle Mari Couture
Enviroclectic Designs
Ethnic Threads
FernEllie Creations
Florida Style (Mi Casa Bonita)
Hunza Crafts
Kick Bright Shop & Buttons
Made in Colombia with Love
Moroccan Bazaar
Pina Colada Beachwear
Pletora
Ron Jon Surf Shop
Stay Fly Skate Shop
ENTERTAINMENT
Animal Riders
Bass Pro Shops
Cinemark at Artegon Marketplace
Gods & Monsters
International Hot Glass
OTOWN INK TATTOO
Putting Edge
Sky Trail
Sky Zone Trampoline Park
Studio One
Y.E.S. Your Entertainment Spot
FOOD AND DRINK
Elemental Bonsai & Tea Gardens
Fuddruckers
Happy Bee Honey
Paleteria
Pizza@ Artegon
Simply Savory
Subway
Sugar Daddy Bakery
The Beef Jerky Outlet
The Belgian Waffles
The Nutty Bavarian
Tiki Station
U Roll Sushi
Wild Florida Honey
Yogen Fruz
HEALTH, BATH, AND BODY
Bowes Signature Candles
Florida Soap Company
Henna Designs by Niki
Pure Choice Organics
HOME DECOR
3MB Décor
Alipaza Arts
Aroma of Light
Bass Pro Shops
Big Ben Mania
Bleu Beach
Boot Barn
Carver Dan's Shop
Digs & Flats
Elemental Bonsai & Tea Gardens
Ethnic Threads
Genkigoth Studios
Gods & Monsters
Himalya Crafts
Hunza Crafts
International Hot Glass
Kick Bright Shop & Buttons
Marianna Crafts & Jewelry
Moroccan Bazaar
Only Cosas Lindas, Inc.
Ron Jon Surf Shop
Stars, Bars, Baskets
Swings N' Things: The Hammock Experts
Vagabond Traveler
Via Francesca
JEWELRY
Arie Jewelry
Florida Style (Mi Casa Bonita)
Hunza Crafts
Jewelry Noveau
Jortra Boutique
Made in Colombia with Love
Marianna Crafts & Jewelry
OTOWN INK TATTOO
Pletora
Via Francesca
MUSIC
PHOTOGRAPHY
RETAIL STORES
Bass Pro Shops
Book Warehouse
Boot Barn
Ron Jon Surf Shop
TATTOOS & PIERCINGS
TOYS & ENTERTAINMENT
Big J's Toys
Gods & Monsters
Silly Rabbit Crafts
The Boomerang Shop
Welcome to the Anti-Mall.
Until next time, Happy Park Hopping Hipsters!
NikkyJ