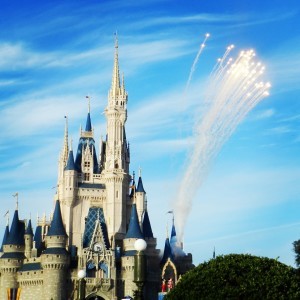 This fall, Disney's "Move It! Shake It! Celebrate It!" Street Party at Magic Kingdom Park is getting a fresh, contemporary look and sound – plus a brand new name – when it becomes the "Move it! Shake It! Dance & Play It!" Street Party. This new procession will feature new music, new characters, refreshed floats with new video elements, and new opportunities for Guests to become part of the show.
Get the best price on your Walt Disney World Vacation Package… Guaranteed!
The excitement will begin on Main Street, U.S.A. and will continue towards Cinderella Castle with popular Disney characters, stilt walkers, and the rest of the party peeps encouraging everyone to join in. The parade gets wild on Central Plaza once hosts Mickey Mouse, Minnie Mouse, Donald Duck, and Goofy show up!
Guests will then decide what comes next, by voting for one of three current hits during the "Play It!" part of the show. The "Move it! Shake It! Dance & Play It!" Street Party will be presented several times daily, starting this fall.